Autumn Color Report 2011
Official autumn color reports by japan-guide.com
2011/10/27 - Towadako Report
by schauwecker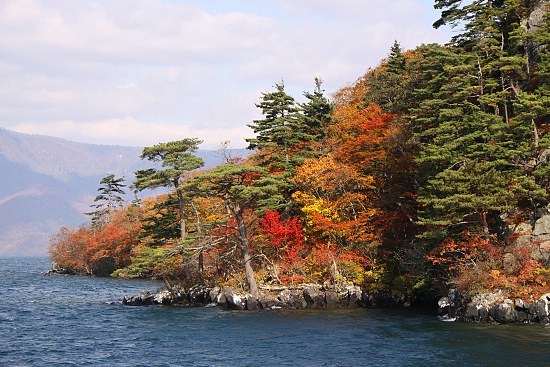 This year's last autumn color report from the Tohoku Region comes from Lake Towada and Oirase Stream, a picturesque stream that flows out of the lake and down a densely forested valley.
Lake Towada is a crater lake whose shores remain undeveloped with the exception of Yasumiya, a small town of hotels and ryokan, from where we started our day of reporting with a sightseeing boat ride to Nenokuchi. Colors around the lake have suffered a bit from the strong winds of recent days and have already slightly passed their peak, although they were still beautiful.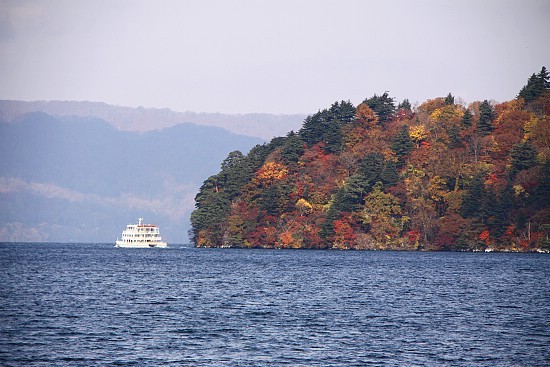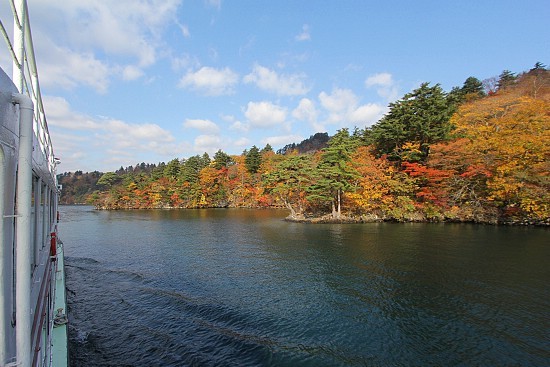 After disembarking the boat at Nenokuchi, we followed the popular walking trail down Oirase Stream for about two hours. Green, yellow and brown dominated the valley in terms of colors, while red was surprisingly rare despite the large number of maple trees. According to the tourist information, the autumn colors along Oirase Stream are about to reach their peak.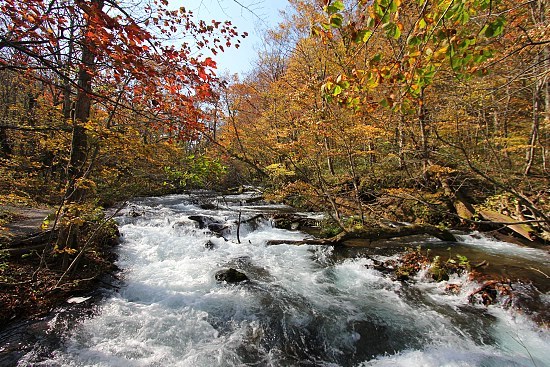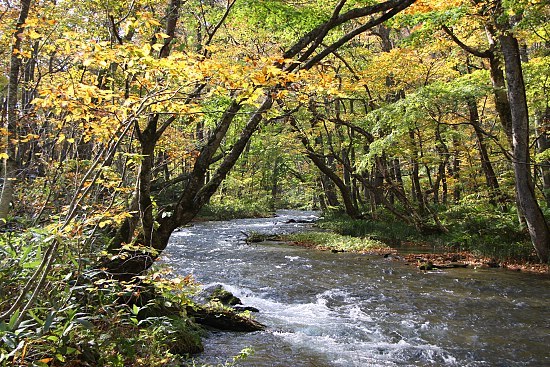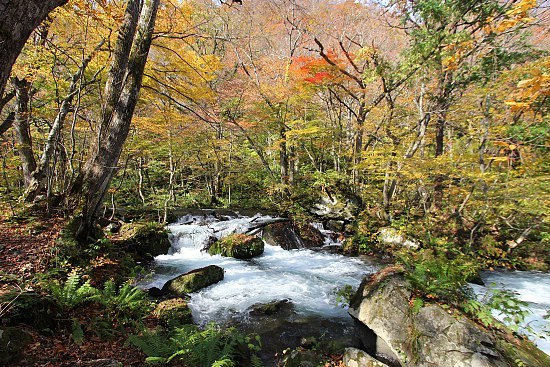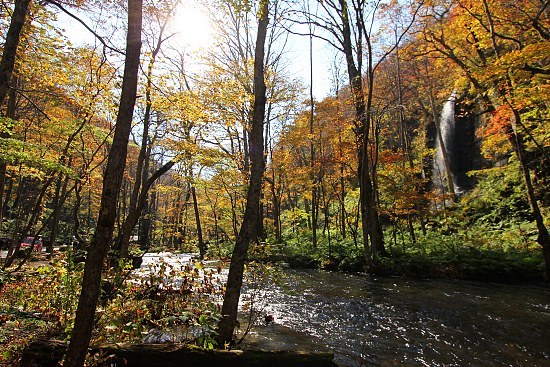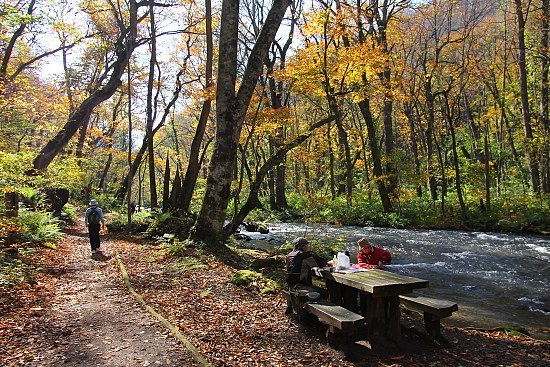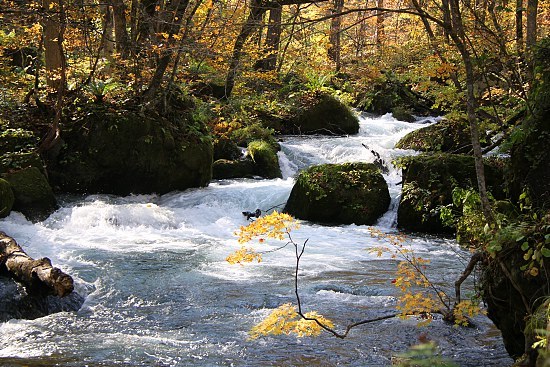 After finishing our walk, we took a bus back to the town of Yasumiya at the shores of Lake Towada where we enjoyed the attractive lakeside promenade.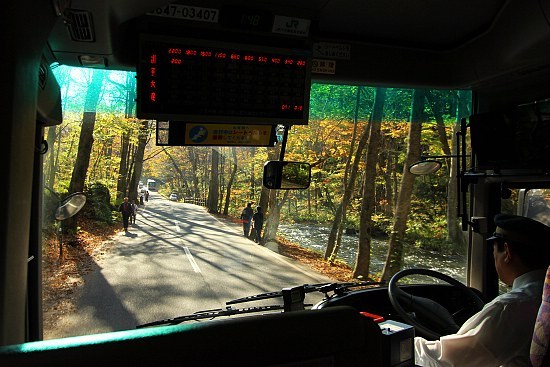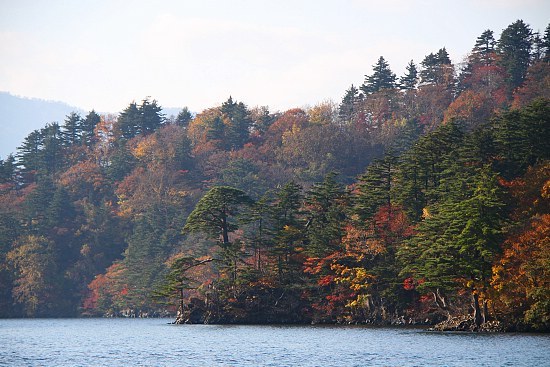 Questions? Ask in our forum.