Autumn Color Report 2010
by japan-guide.com
This is the official japan-guide.com autumn color report for 2010. Please visit also our guide to autumn leaves for more general information and our schedule of upcoming reports.
2010/11/17 - Ise Report
by schauwecker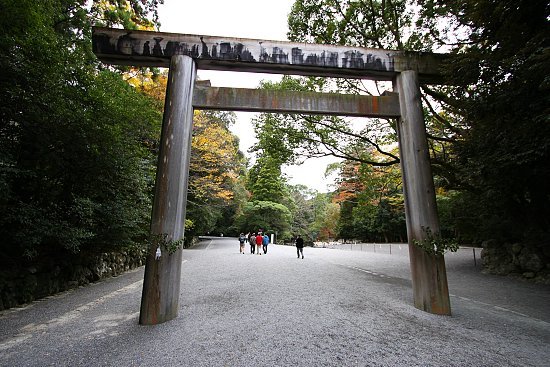 The Ise Shrines are not a destination well known for their autumn colors. Indeed, there are only a relatively small number of trees that turn colors on the grounds of the two shrines. Nevertheless, the few colorful patches of autumn foliage can further enhance a visit to these divine places.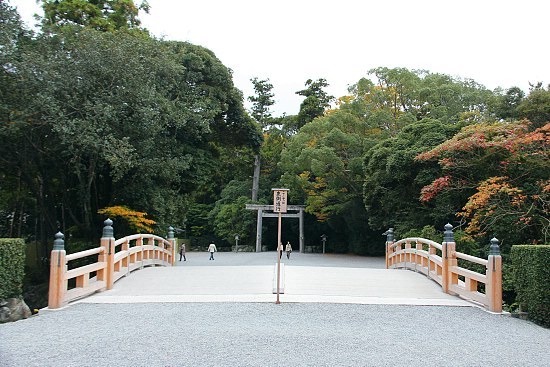 I first visited the Outer Shrine (Geku) whose grounds are dominated by tall, magnificent evergreens. Autumn colors were virtually non existent except for a couple of trees around the Hiyoke Bridge at the shrine's main entrance. They were still at an early stage in their coloring.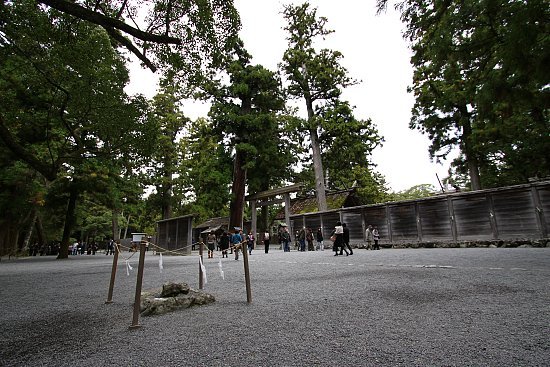 Although also dominated by evergreens, the grounds of the Inner Shrine (Naiku) had a little bit more colors to offer. There were some nice maple trees around the Uji Bridge at the entrance of the shrine, along Isuzu River and around the Kaguraden building.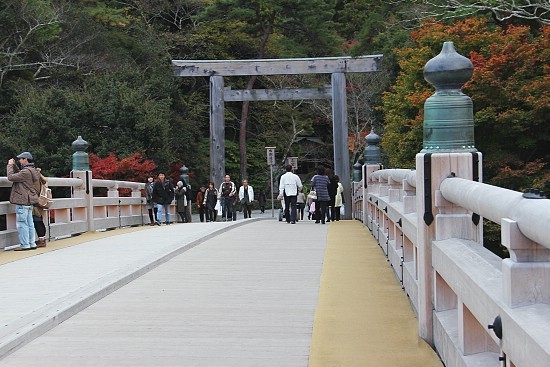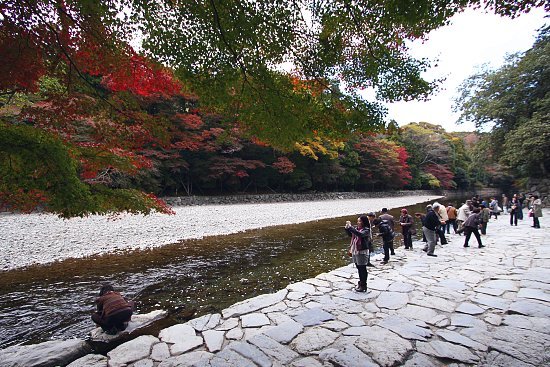 The few colorful trees on the grounds of the Inner Shrine have only recently started to change from green into some yellow, orange and red. I estimate that it takes another week until they reach the peak of their autumnal beauty.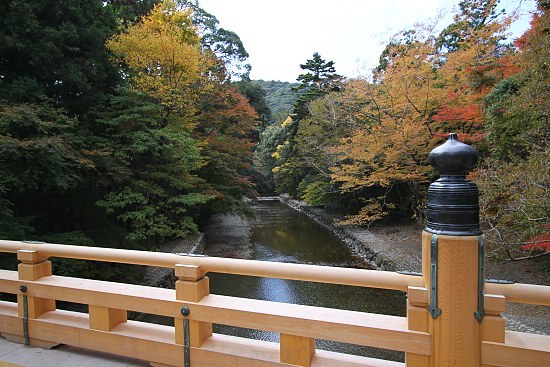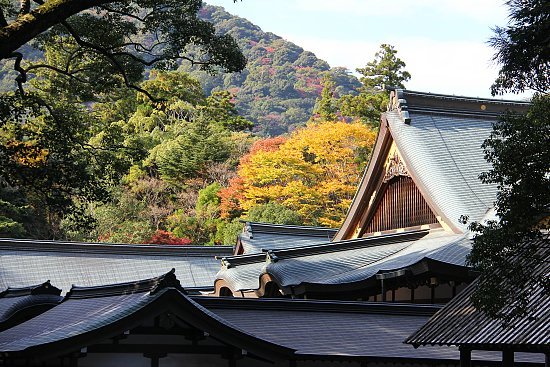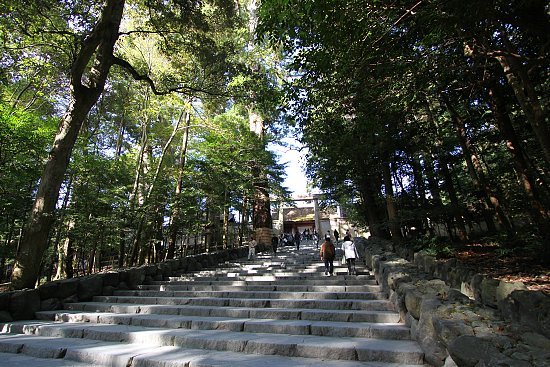 Questions? Ask in our forum.