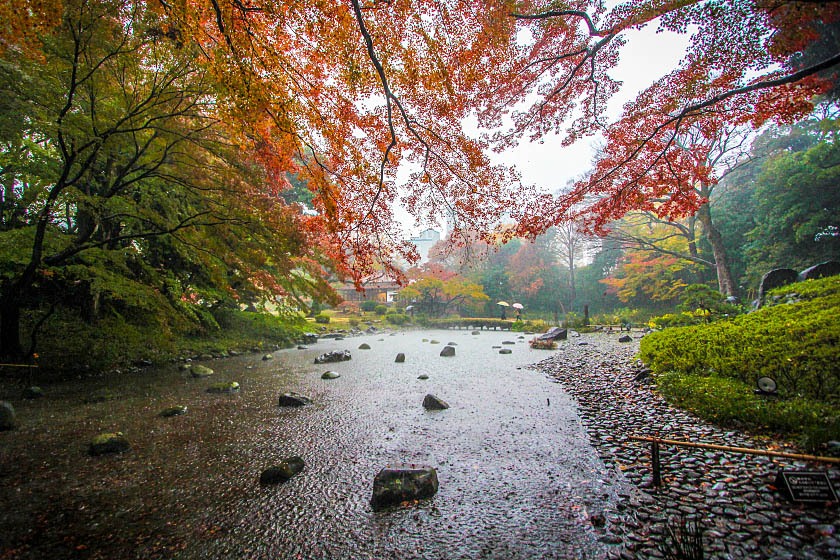 With December finally here, the autumn color season is now in its very final stages across the country. At this point in the season, the best places to catch some colorful leaves at their peak are now very southern Japan and late-changing cities like Tokyo and Kyoto.
After finding Tokyo reaching its peak color last week, I headed back to the capital city today to follow up on how the colors have changed over the weekend. I'm happy to report that, even as we enter December, the colors at the spots I visited today were surprisingly very much at their peak, even despite some drearily rainy weather.
While colors will be fading quickly as the leaves continue to fall, I expect many of Tokyo's best autumn color spots will still remain quite attractive through much of this week.
My first stop today was at the Jingu Gaien Icho Namiki (or "Ginkgo Avenue") just a short walk from Aoyama-Itchome Station. Compared to my last visit here last week, I was pleased to find that the tree-lined avenue's ginkgo trees were almost all a gorgeous golden color today, very much at their peak.
I expect the trees will be nice here through the rest of the week, provided the rainy weather doesn't intensify too much.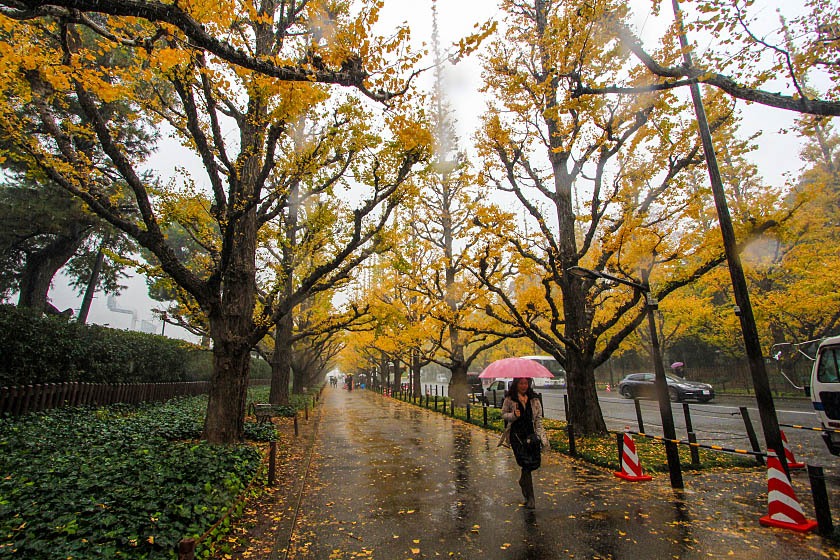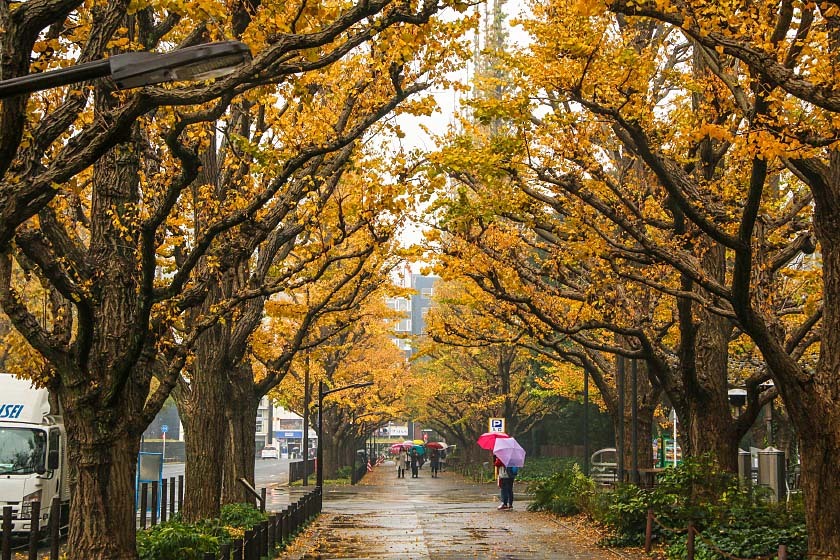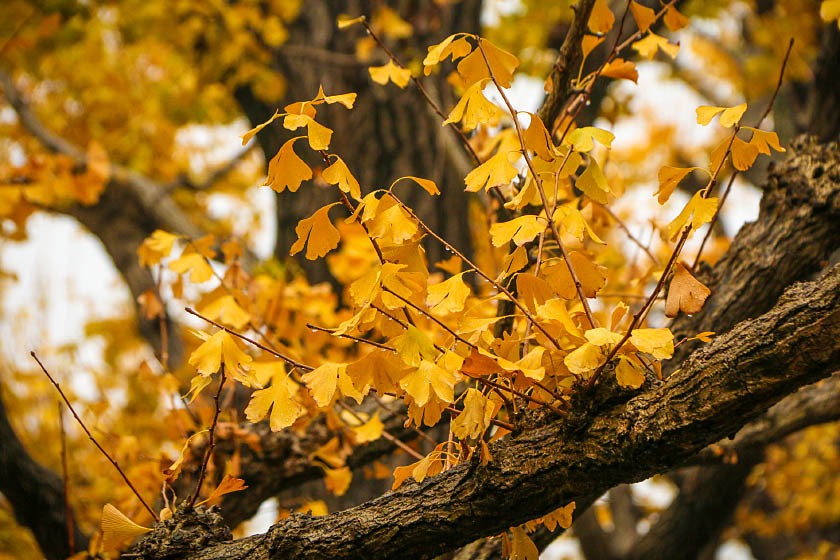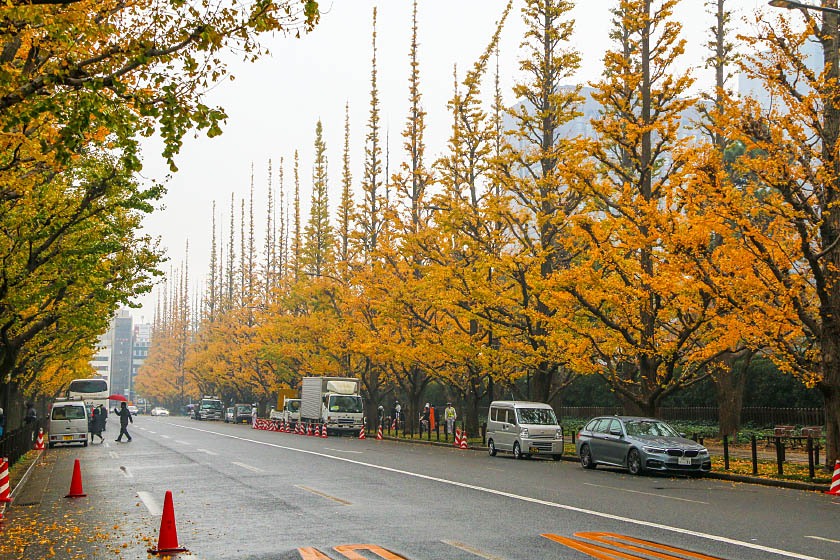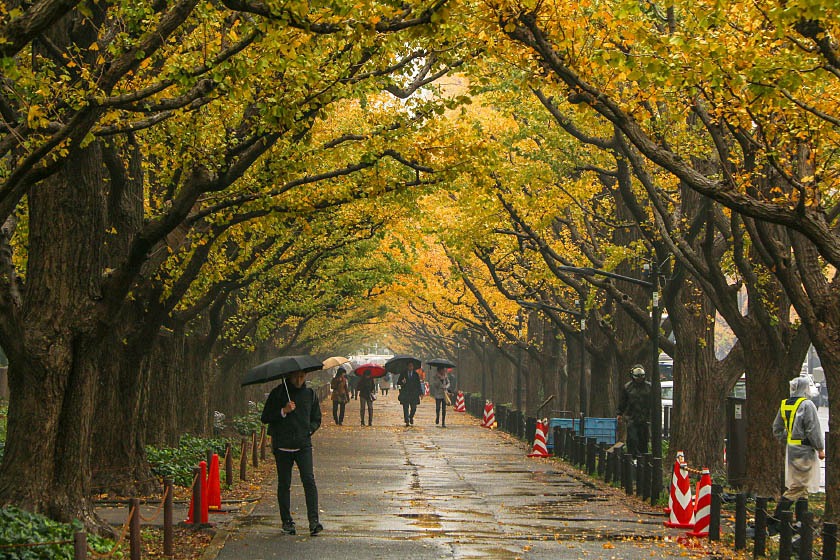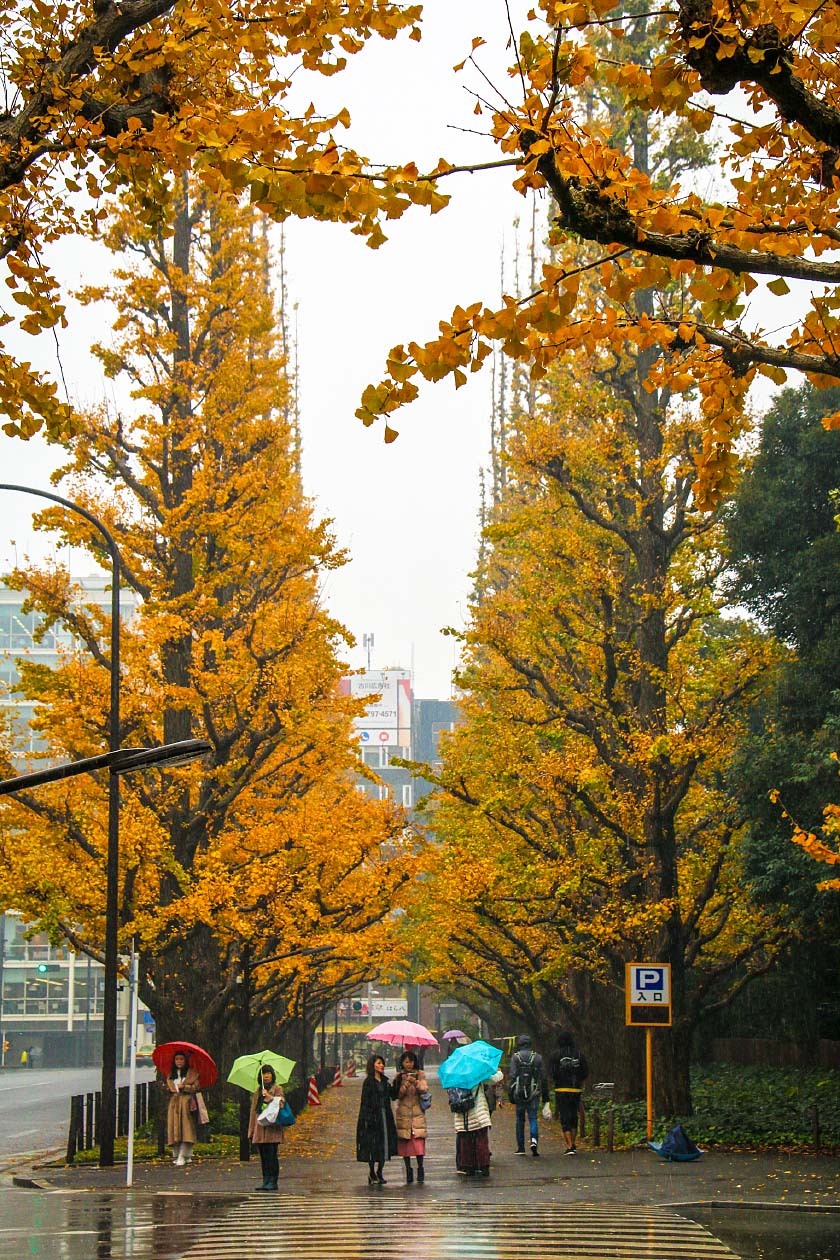 My next stop was to Koishikawa Korakuen, a lovely traditional landscape garden in north Tokyo. I was excited to see the colors here were also fantastic today, coming mainly from the satisfying number of bright red momiji (Japanese maple) trees scattered around the garden.
My luck with the weather took a turn for the worse here today as I got caught in a nasty bought of rain just after I entered the gate. But despite the wetness, I found the peaceful atmosphere and the incredibly vibrant colors worth the visit.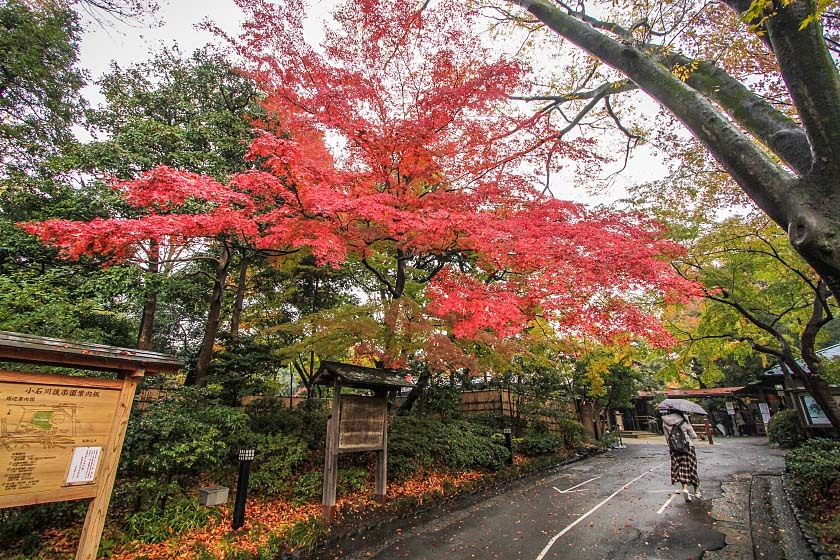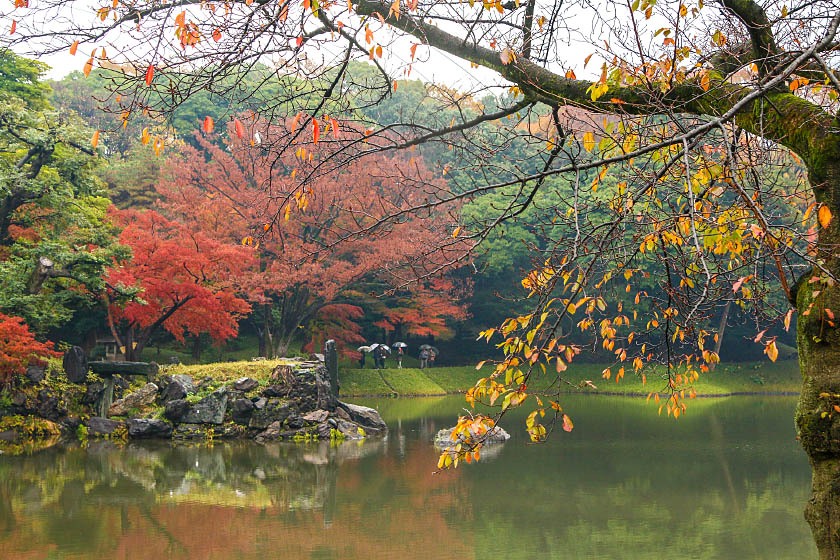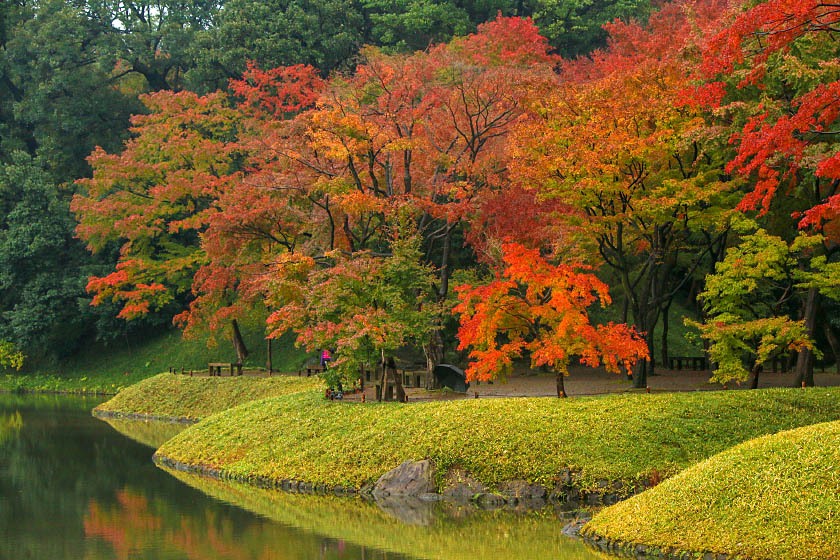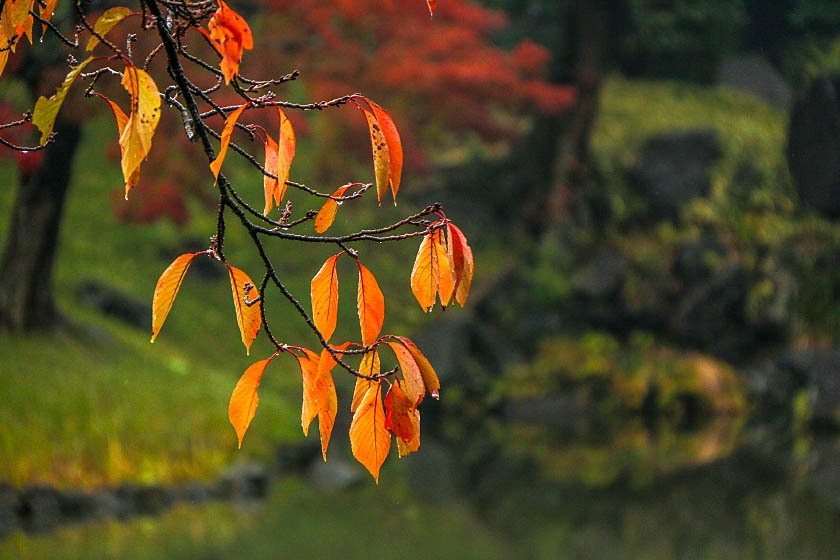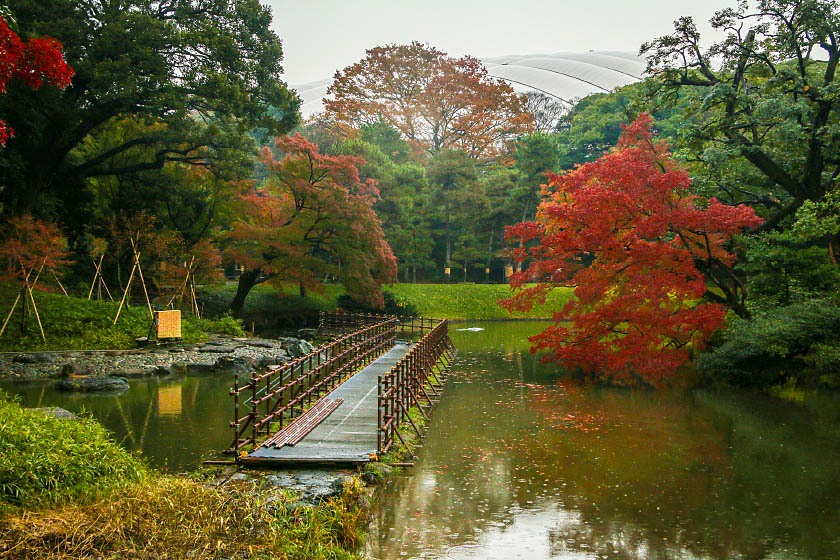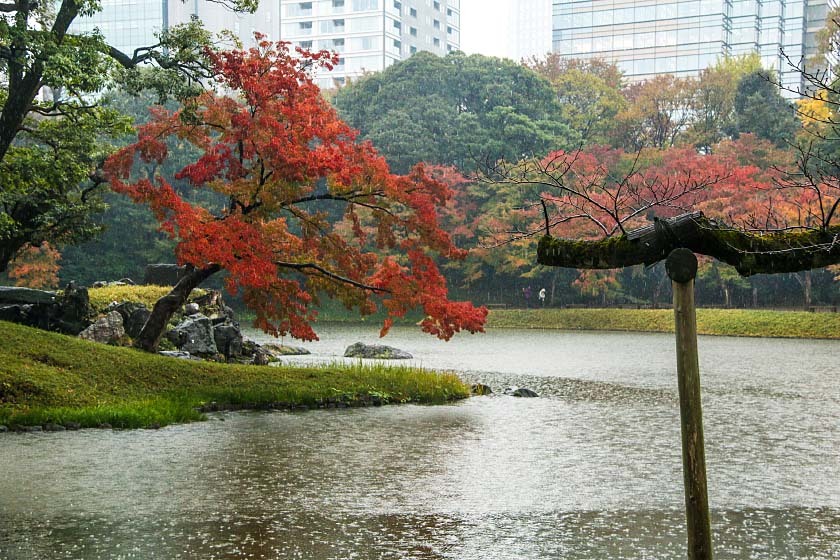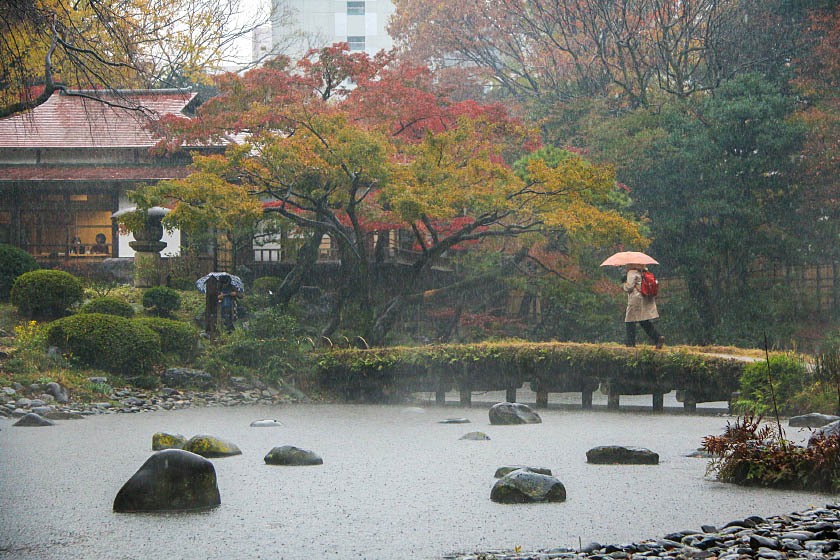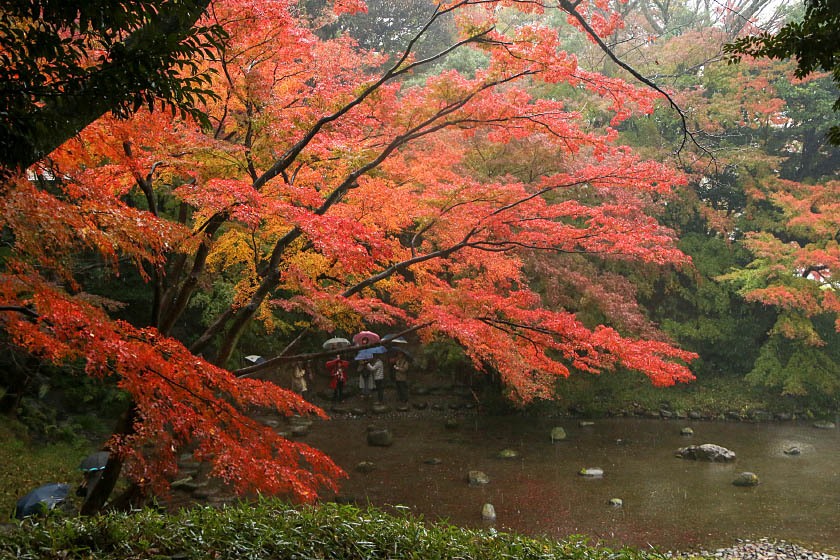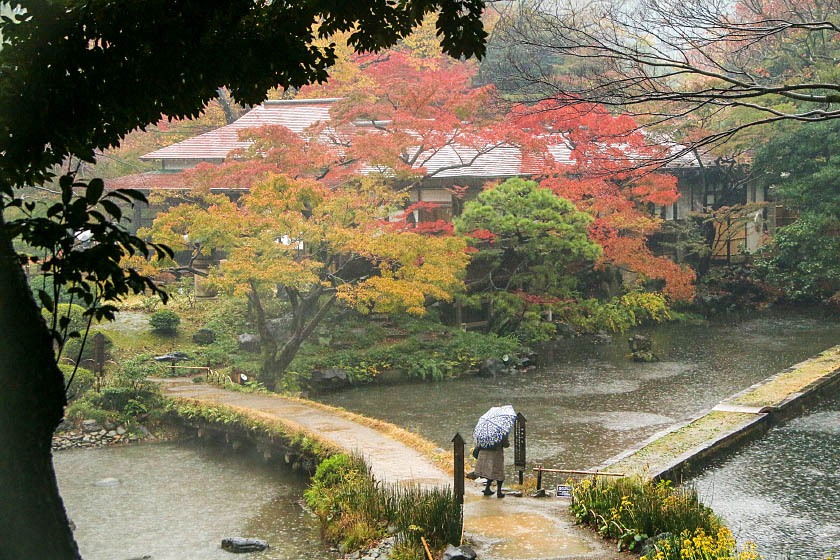 My last destination for the day was to Hama Rikyu Garden. Located not far south from Tokyo Station, this large Japanese style garden is very uniquely surrounded by tall skyscrapers creating a fascinating contrast to the impeccable traditional landscaping and buildings throughout the grounds.
The garden is also home to a modest number of trees with color-changing foliage that add a nice extra dimension to the landscape. On a heavily rainy day like today, though, the few colorful trees here were muted in the rain and the walking paths were extremely wet, making for a pretty miserable experience. I'd recommend visiting on a sunny day if you're in the area to enjoy the colors here.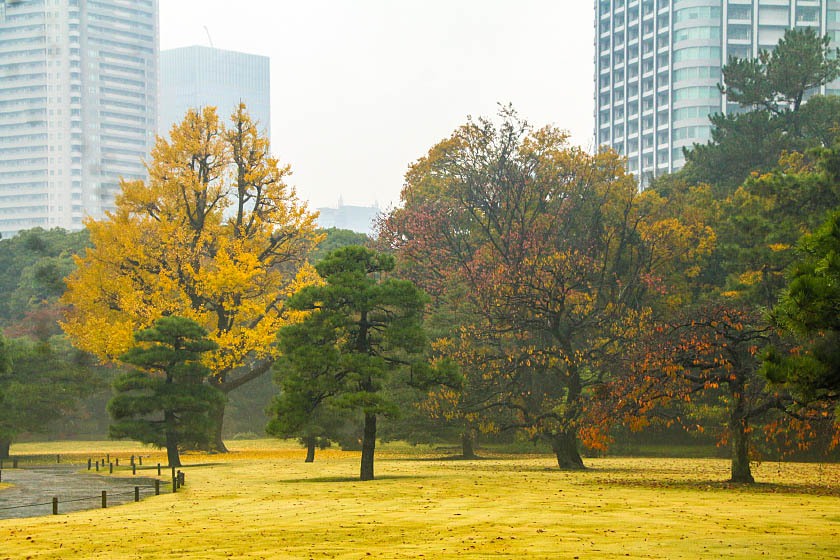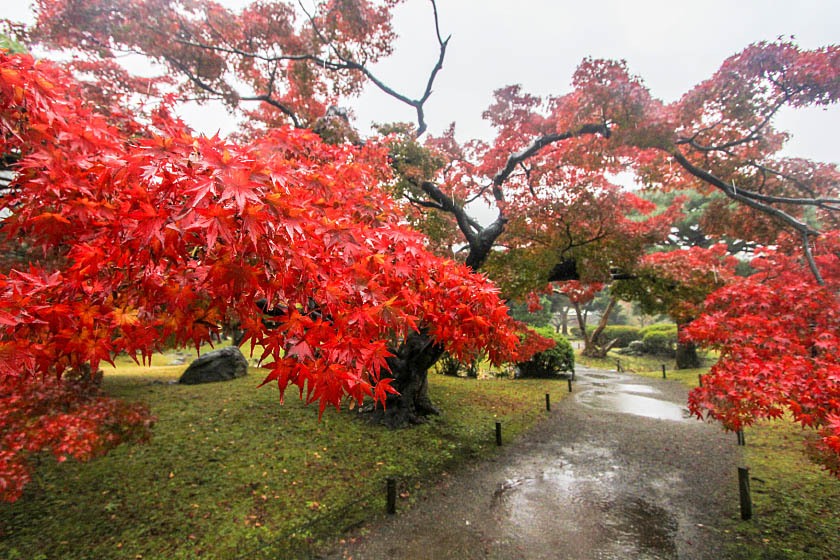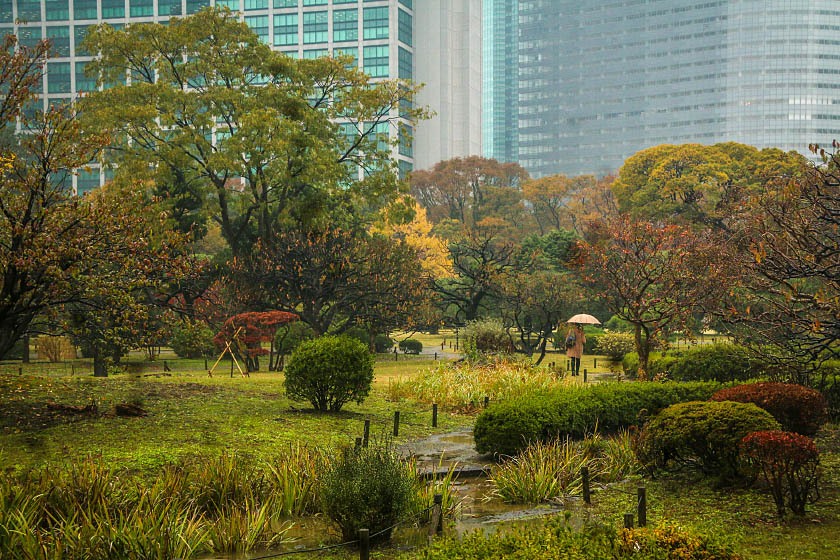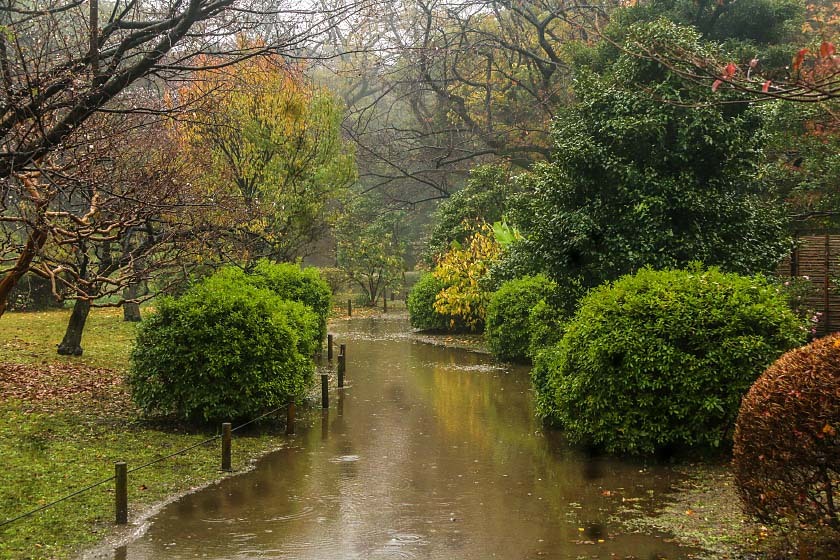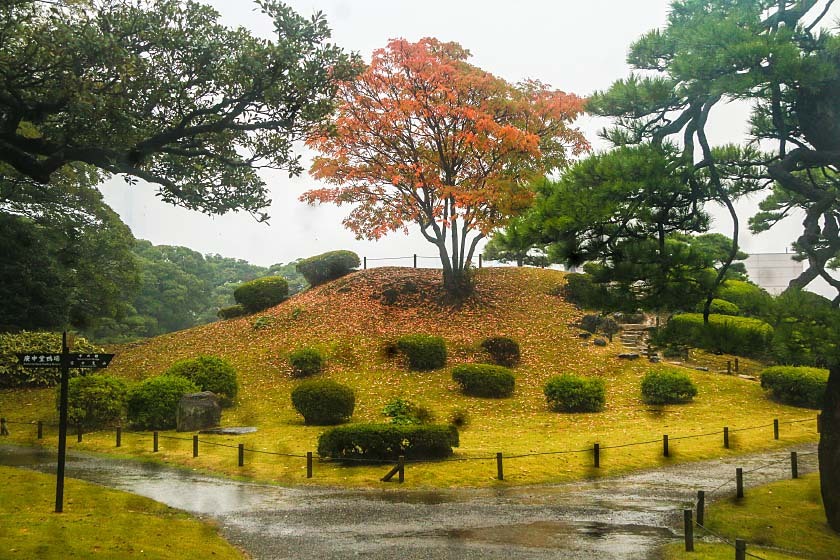 Questions? Ask in our forum.