Autumn Color Report 2012
Official autumn color reports by japan-guide.com
Where to see autumn leaves? - When do trees turn colors? - What trees turn colors?
Schedule of upcoming reports - Post your own report
2012/11/01 - Kuju Report
by sean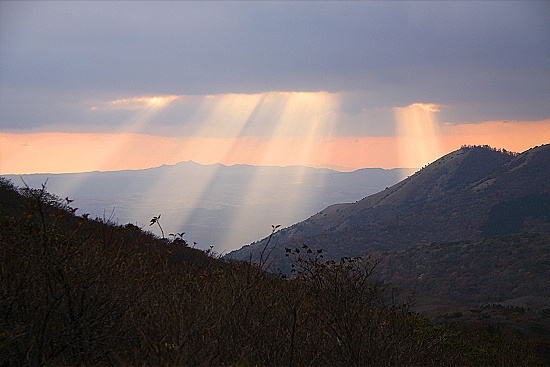 Today I visited the Kuju Mountains, which are part of the Aso-Kuju National Park, located across Oita and Kumamoto prefectures. The weather forecast had predicted a cloudy, cold and windy morning for the day, not exactly the best conditions for hiking, but because I woke up early, I thought I'd try my luck.
By 6:45 I was at Makinoto Pass, where one of the trailheads to the Kuju Peak starts. However, after a couple of camera shots I had to relent to the unforgiving cold and wind, and retreat back into my car. The forecast also predicted that the weather would improve later in the day, so I decided to first visit the nearby Kurokawa Onsen and Kuju Flower Park.
These two attractions are located at the foot of Kuju Mountains' southern slopes. As I descended to lower elevations, the sky cleared up considerably and I was able to catch some nice views, with some autumn colors. Kurokawa Onsen isn't exactly known for its autumn scenery, but it is popular for its quality hot spring baths. It was my first visit to Kuju Flower Park, and I found it to be quite pleasant indeed. The big park has on display various seasonal flowers, with the exception of winter ones.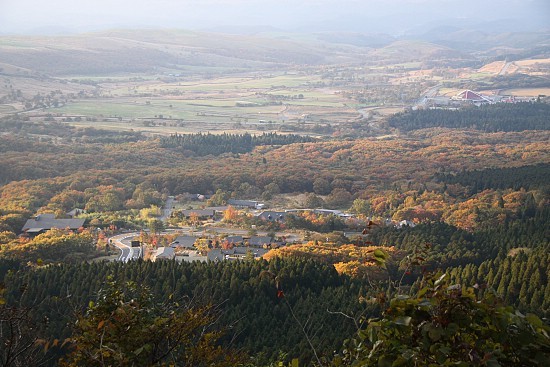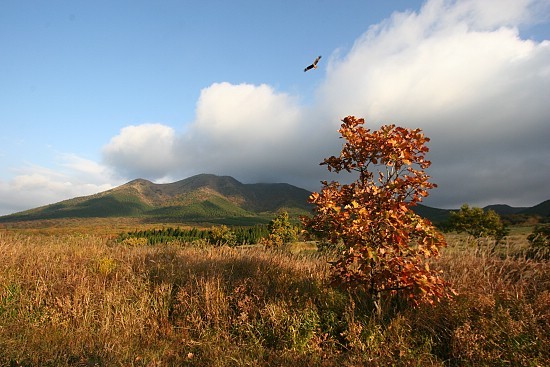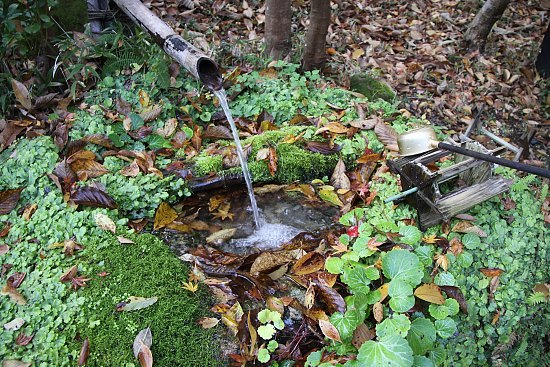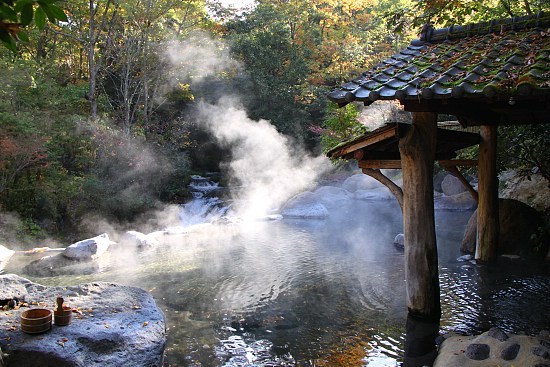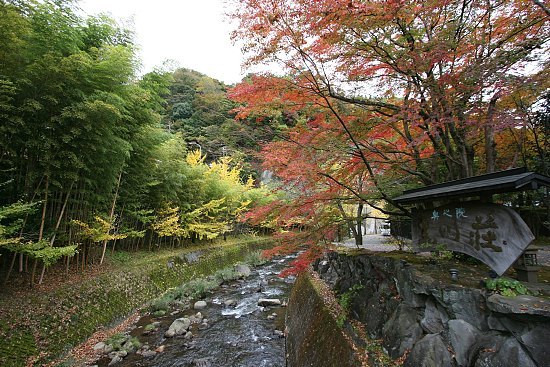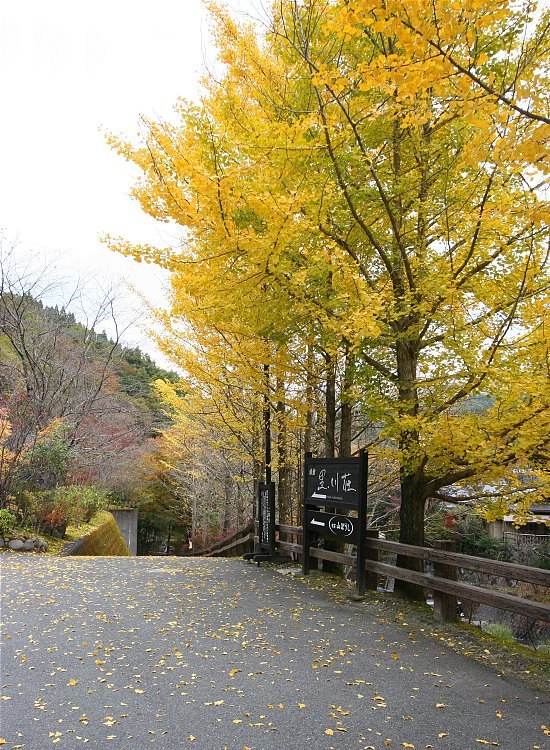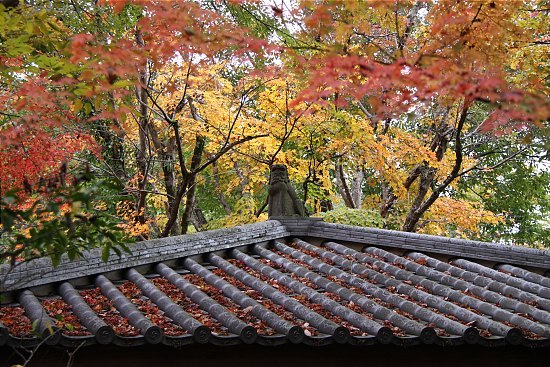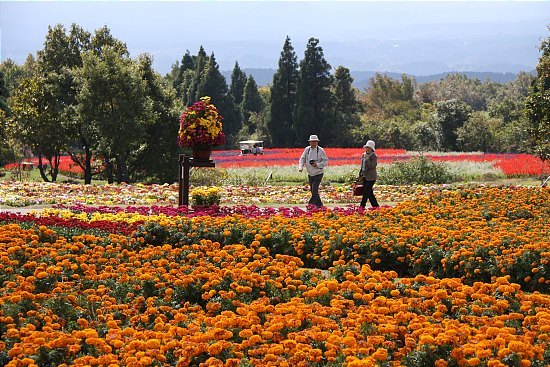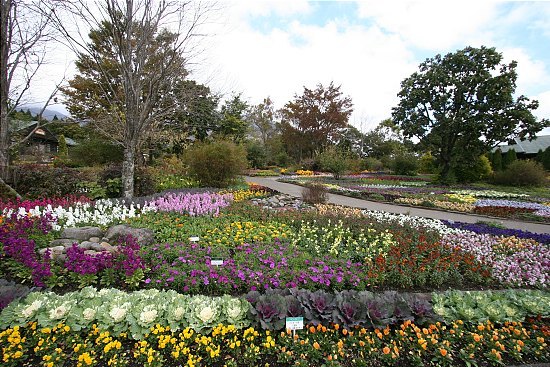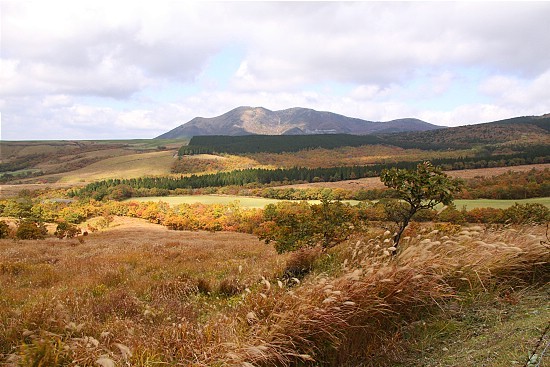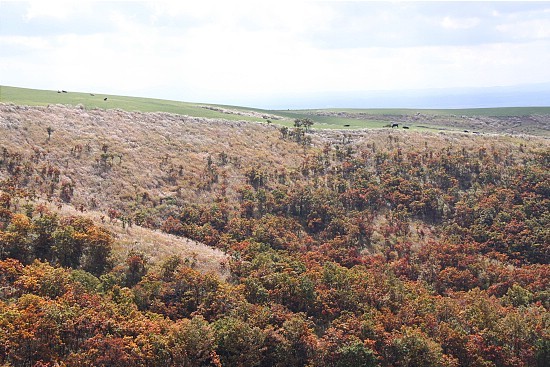 The season for autumn leaves at Kuju Mountains is unfortunately over. Maybe for a couple more days, visitors could see rare pockets of red or yellow, but most of the deciduous trees have already lost their leaves. Views of the surrounding mountain range along the hiking trail were great nonetheless.
A class of kindergarten school children whom I crossed paths with at a challenging section of the hike made my day: the inclination was steep enough to require ladders, but those cute little ones, each of height no taller than three rungs of the ladders, managed to proceed on slowly but unwaveringly, independent of help.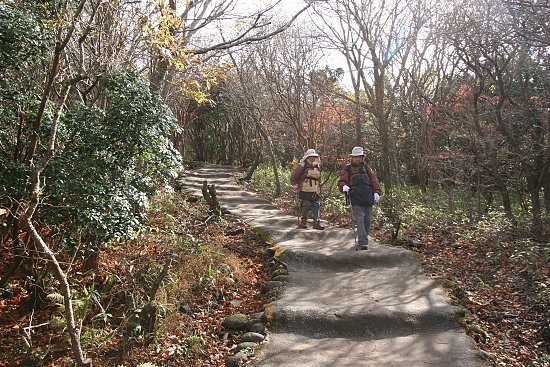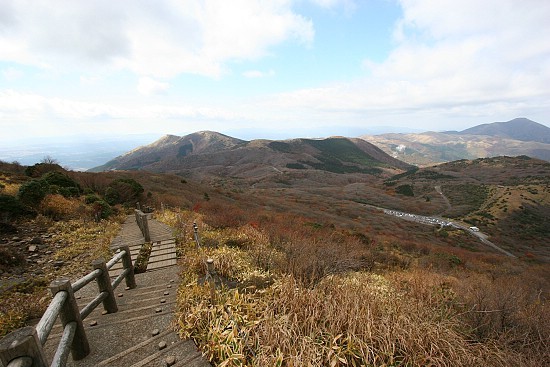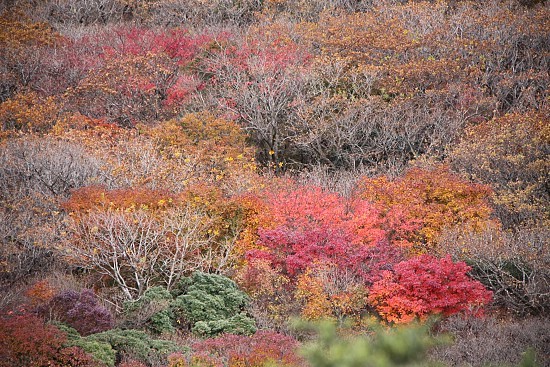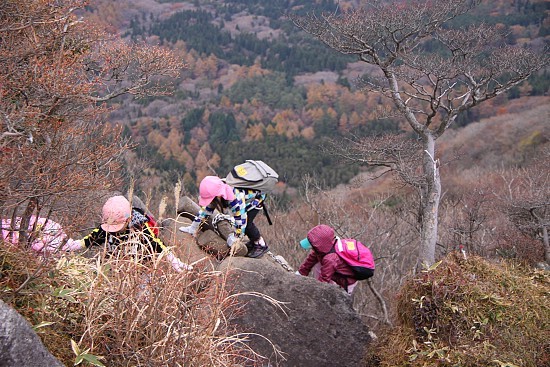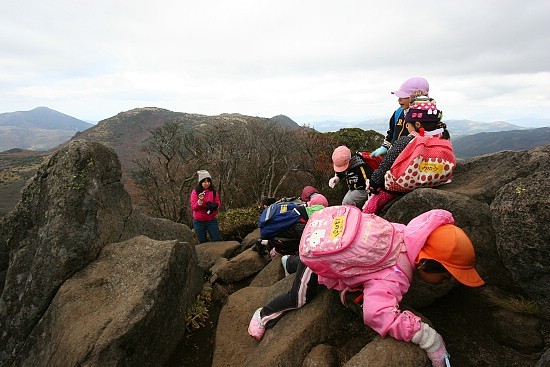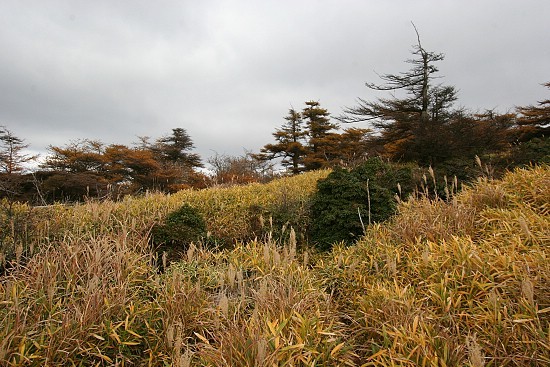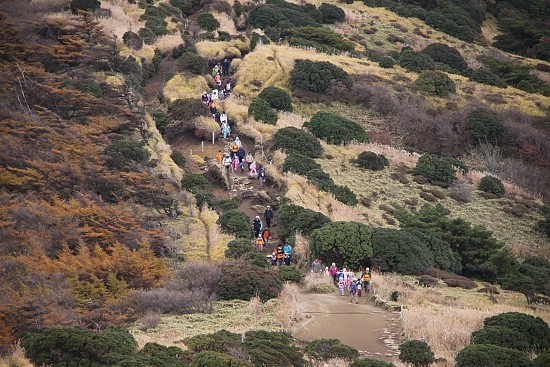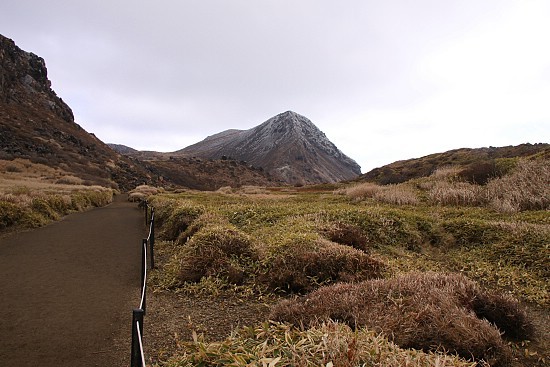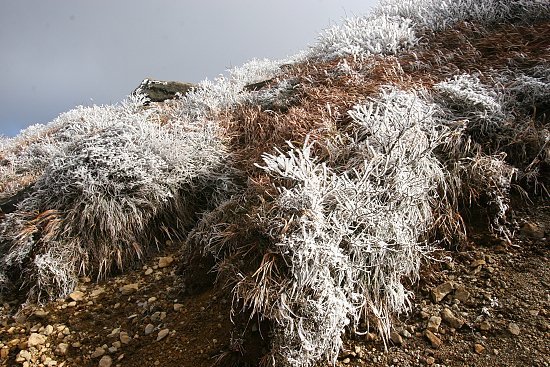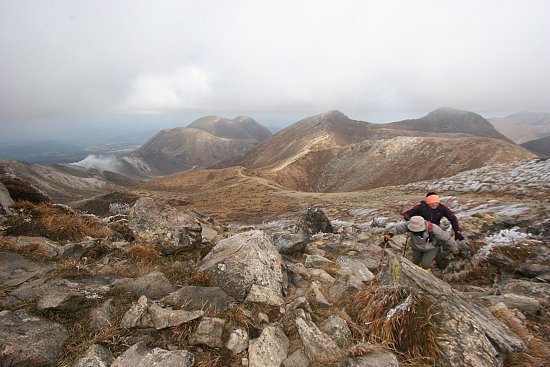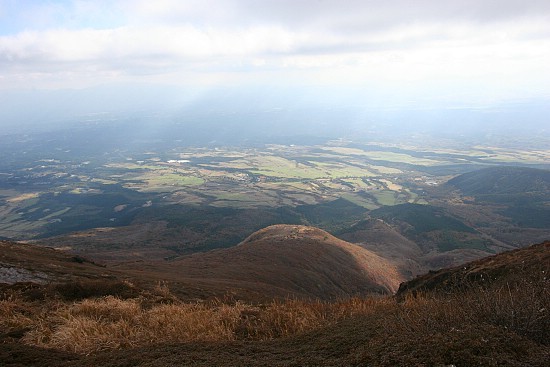 Questions? Ask in our forum.