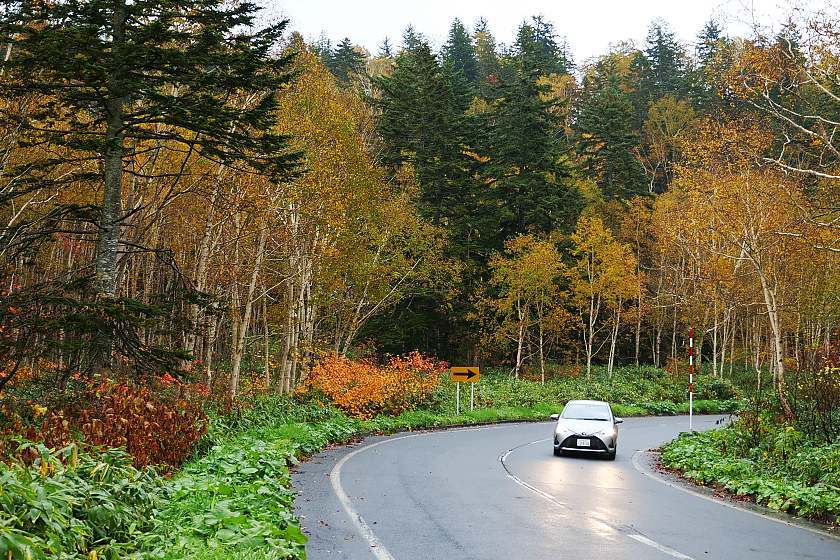 Two weeks ago I reported that the fall colors in Hokkaido were at their peak on Mount Asahidake and Mount Kurobe in Daisetsuzan National Park. Since then, last week Sam aptly reported that the fall colors were looking good in the higher elevations of the Tateyama Alpine Route. Today I returned to Asahidake, here in Hokkaido, to check on the progress of the season.
I started at the top of the Asahidake Ropeway, walking the short hiking loop near the upper ropeway station. Unfortunately the weather wasnt cooperating and walking the trails around the upper ropeway was literally like hiking through clouds and I had limited visibility. However upon close inspection of the foliage there were almost no leaves left on the bushes and trees and it seems the autumn color season is past its peak at this higher elevatiosn.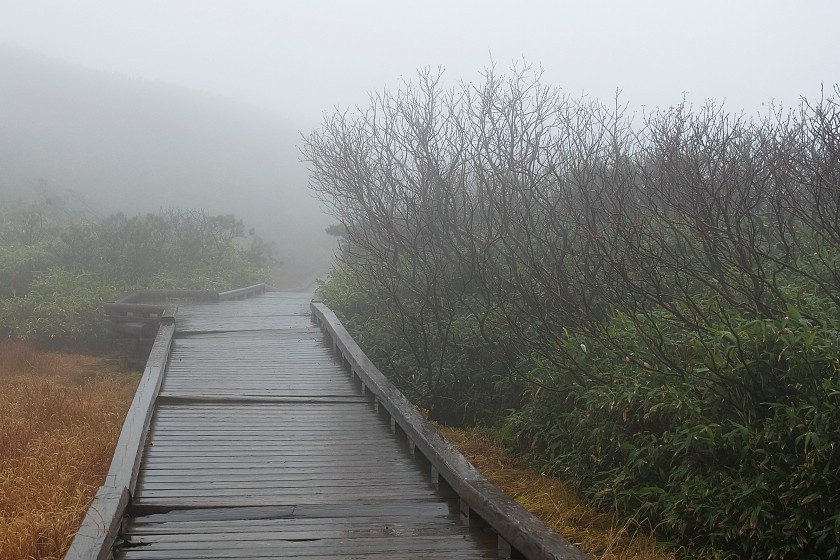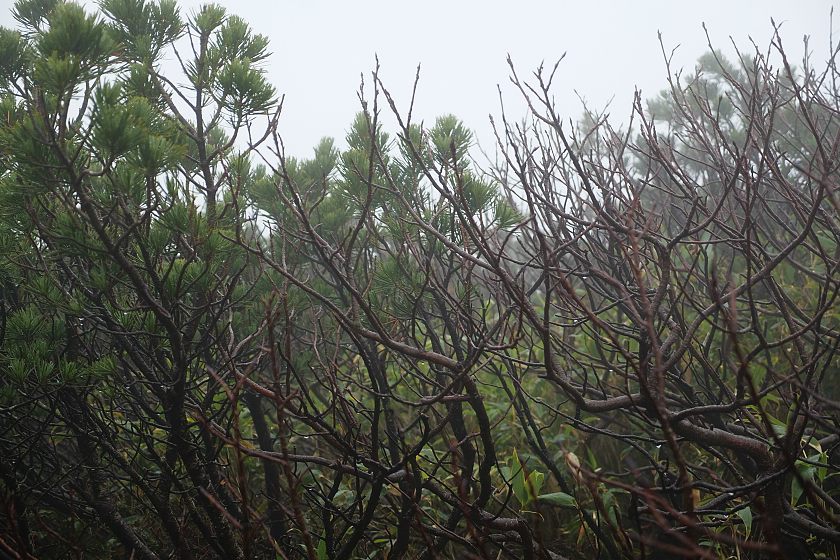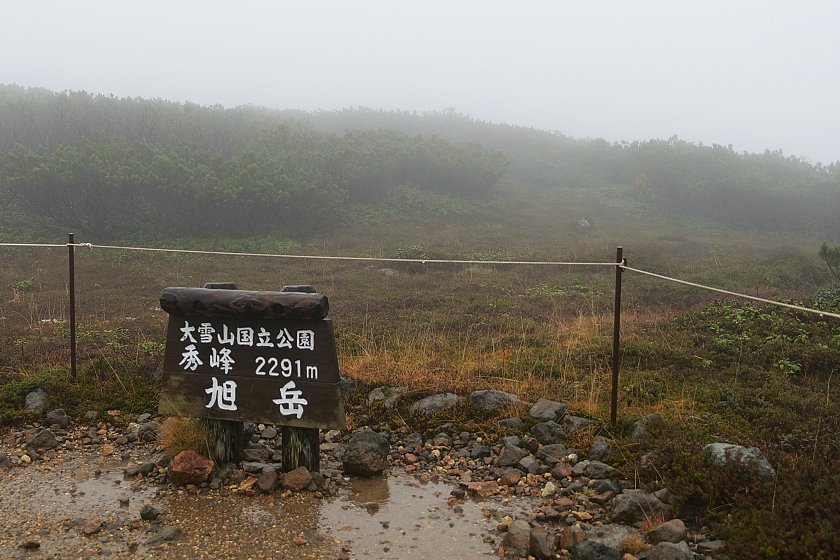 Next I decended the ropeway and walked some of the trails around both the lower station and Asahidake Onsen. I was hoping the weather would clear so I could get a broader perspective on the state of the foliage, but sadly it never did. Although there was slightly more color and leaves left here, from what I could tell it has passed its peak also.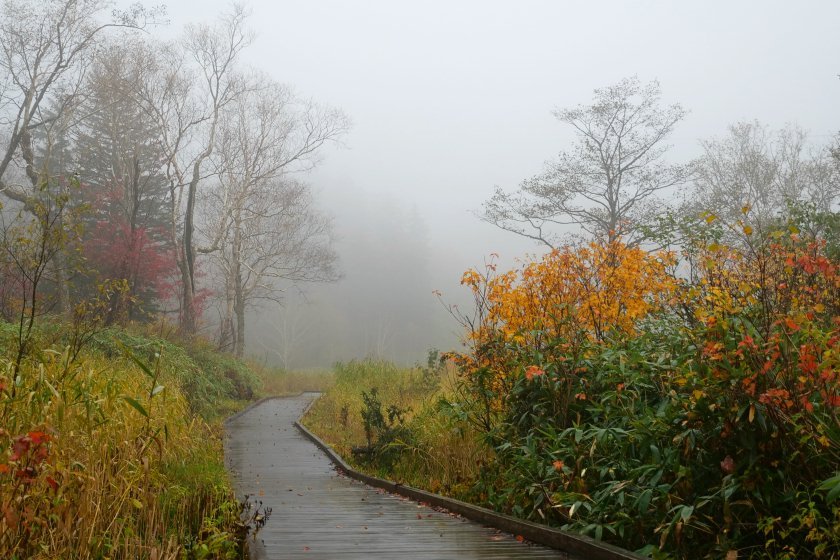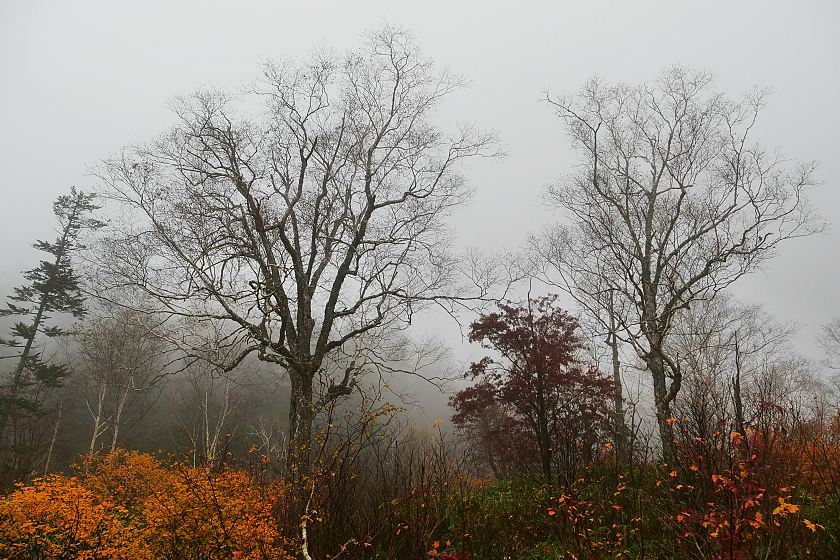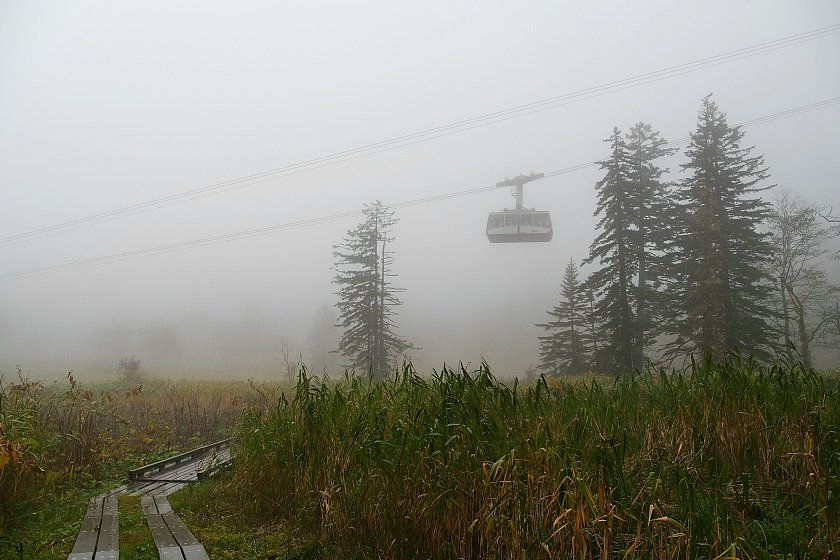 The best foliage I saw was actually on the drive up to Asahidake along route 1160. The trees along the road were bright yellow and orange almost until I reached Asahidake Onsen.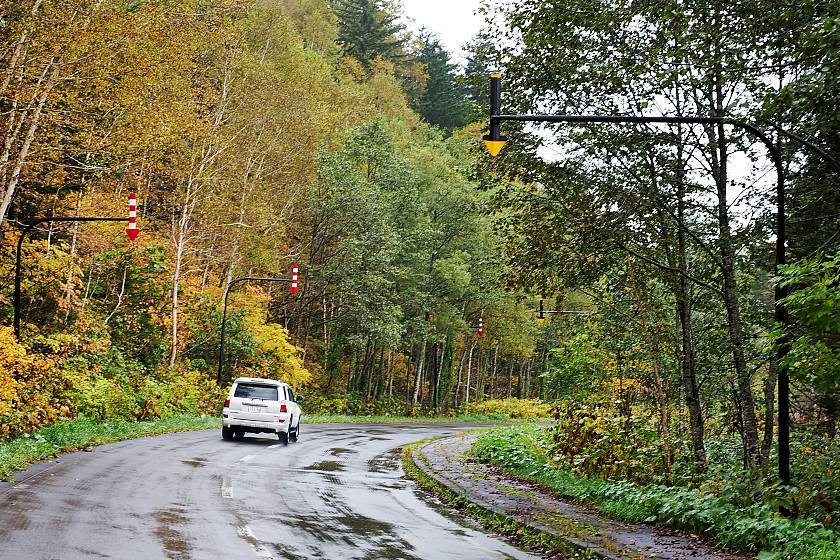 Lastly, I stopped by the small onsen town just south of Asahidake, Tenninkyo Onsen. By this time thankfully the rain had let up a bit. Generally, the colors here were approaching their peak, still with some greens amid the oranges and red colors. One of the main attractions of Tenninkyo is Hagoromo Falls. However for the last five years access to the falls has been closed due to landslides and fallen trees. Only in June of this year was it reopened, so I was eager to visit.
Along the short 10 minute walk to Hagoromo Falls were many newly constructed improvements to the walking path and even a new public restroom. When I finally reached the falls I was happy to find it framed beautifully by fall colors. For anyone planning a trip to this area in the near future, I expect the leaves will reach their peak state in Tenninkyo in the next week and remain picturesque for another week after that.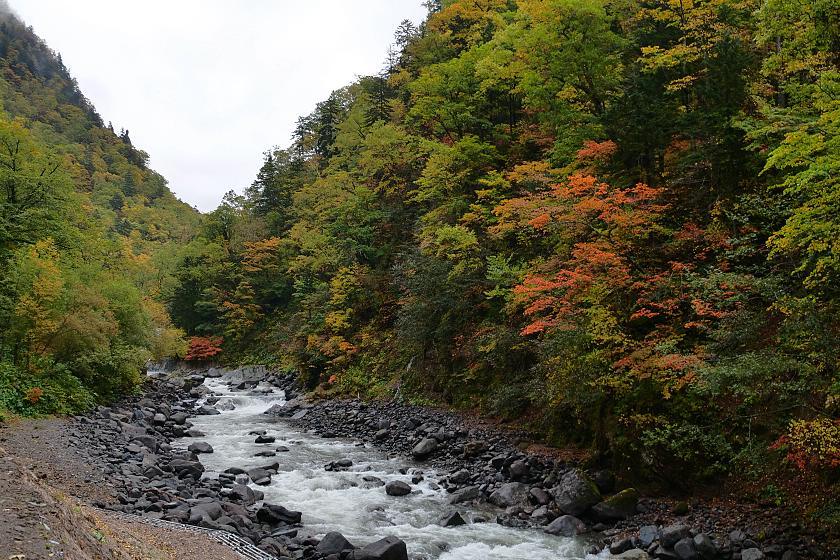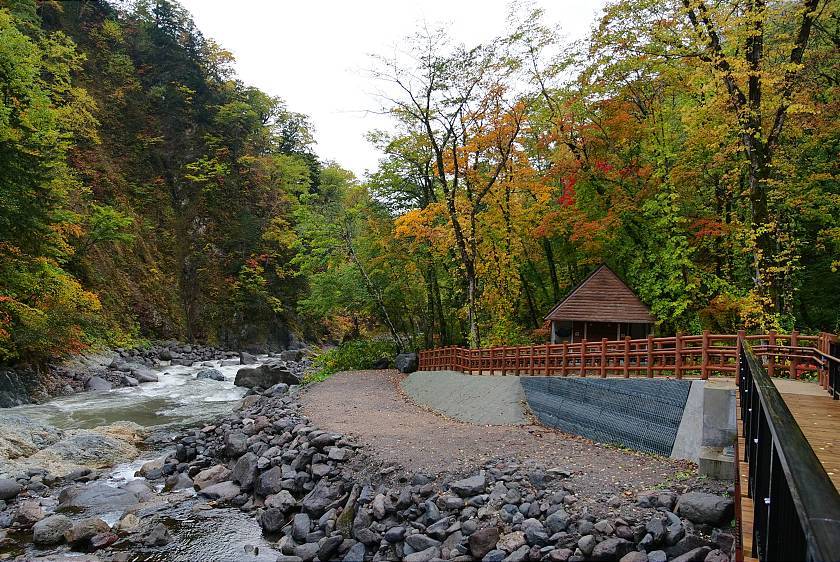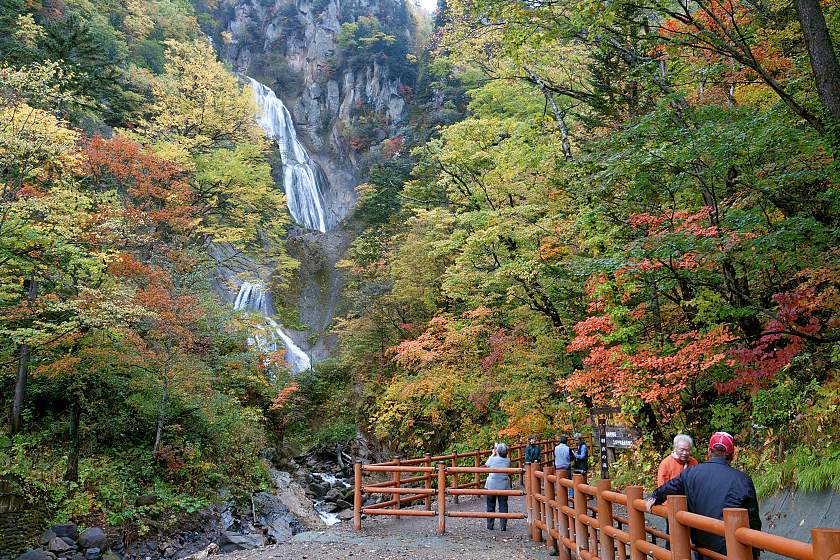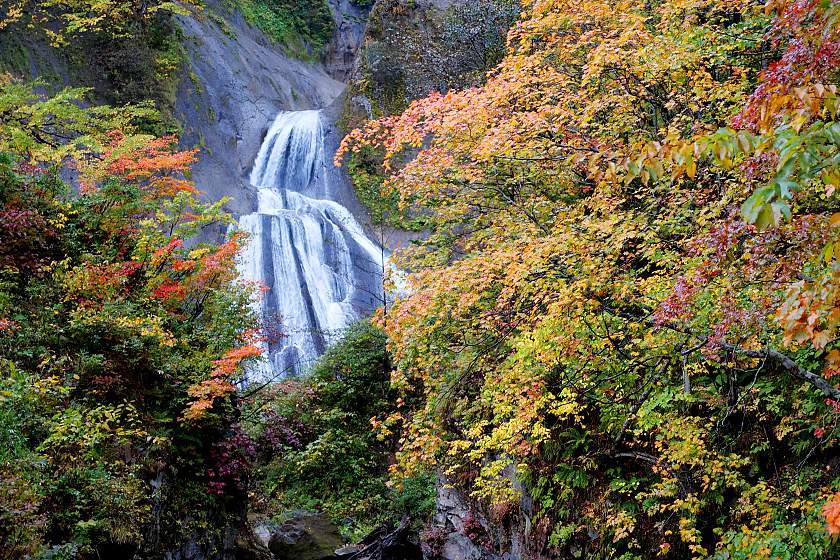 Questions? Ask in our forum.