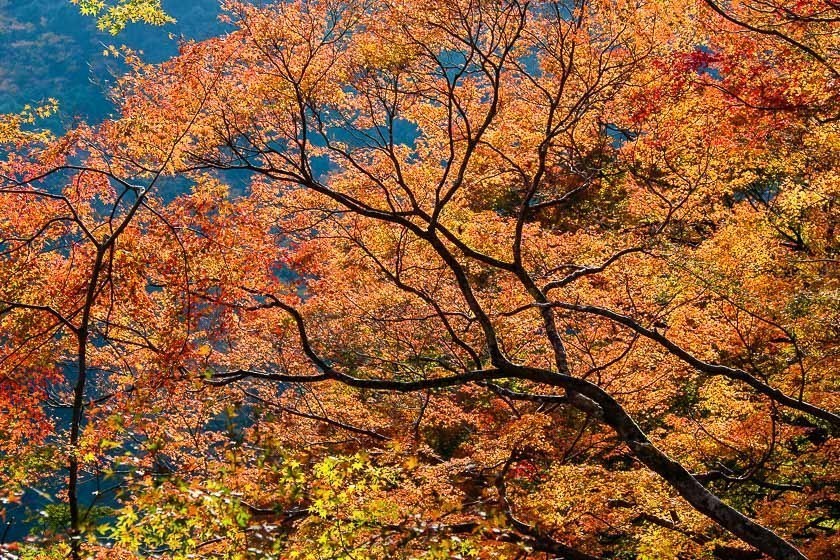 We continue our reporting in the Kansai Region in Osaka. Over the last two days, we reported that the autumn colors in Kyoto and Kanazawa were at their peak. Today, I visited Minoo Park, a popular autumn color spot outside of central Osaka and Osaka Castle, a familiar spot that we are visiting for the first time during the autumn color season. I am pleased to report that the colors are almost at their best at these two places and are expected to improve over the coming days. Sunny weather is forecast until the first few days of December, and I expect the colors to remain nice to see till then.
Minoo Park is a popular autumn color spot just outside of central Osaka. The main attraction at the park is Minoo Waterfall, and it can be reached in about a 45-minute walk from Minoo Station, the main station to access the park. Today, I found the colors at Minoo Park to be approaching their best and I expect the colors to develop more intensity over the coming days and remain good to see at least into the first weekend of December.
There are a number of walking trails in the park but all except the main one are closed due to damage sustained from the typhoon in September 2018. The main trail will close again when the autumn color season is over to resume repair work to the paths.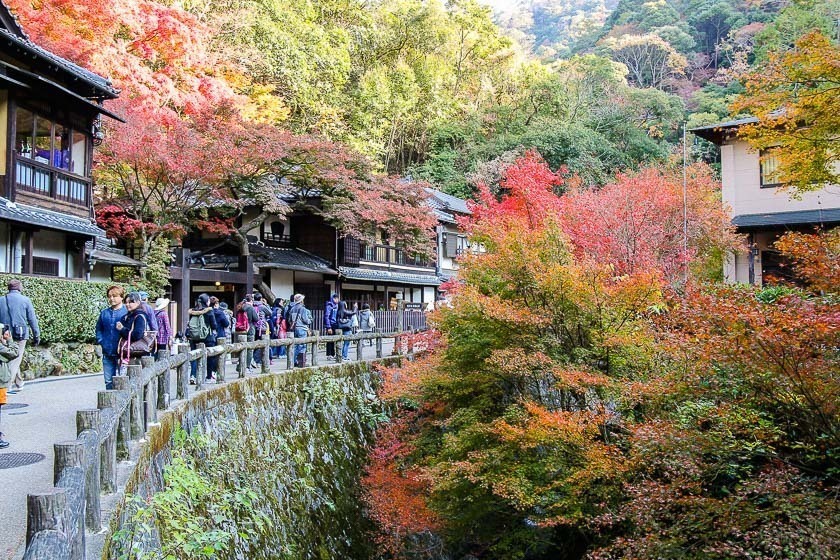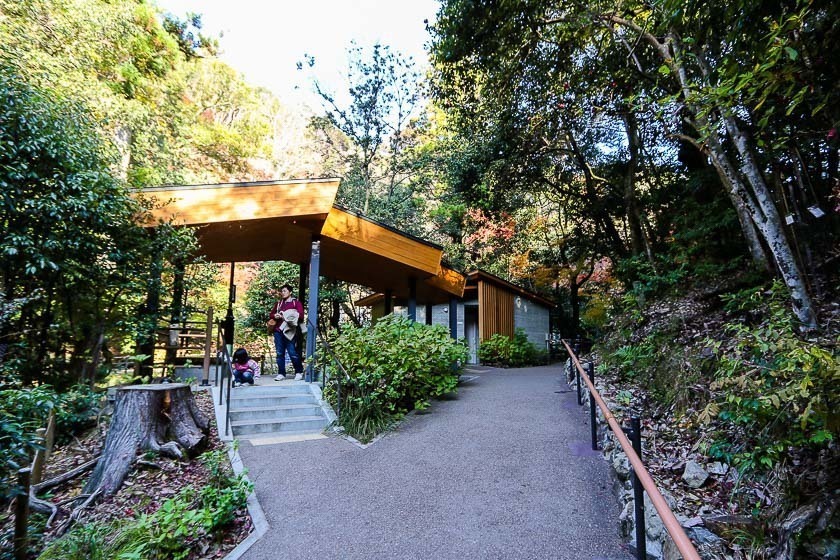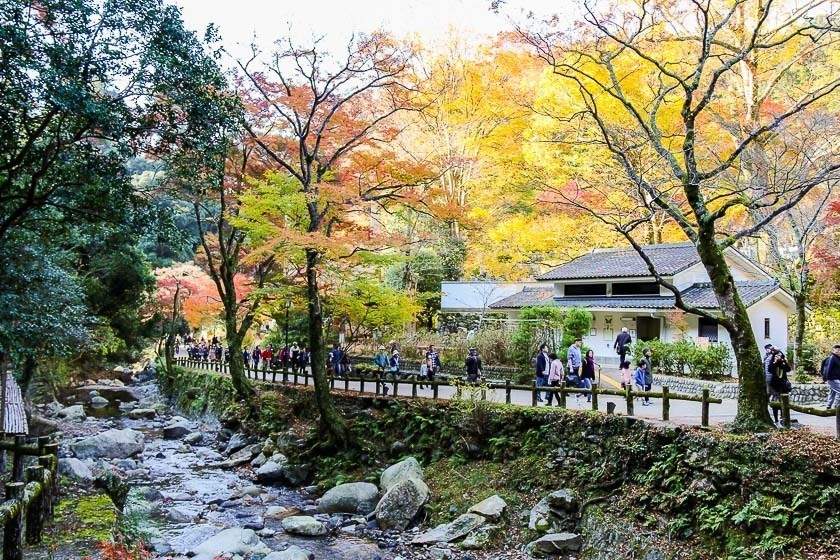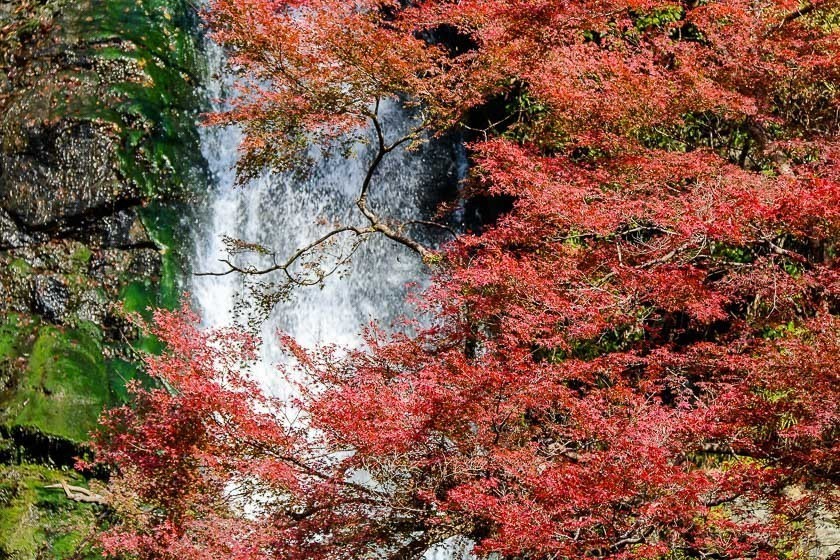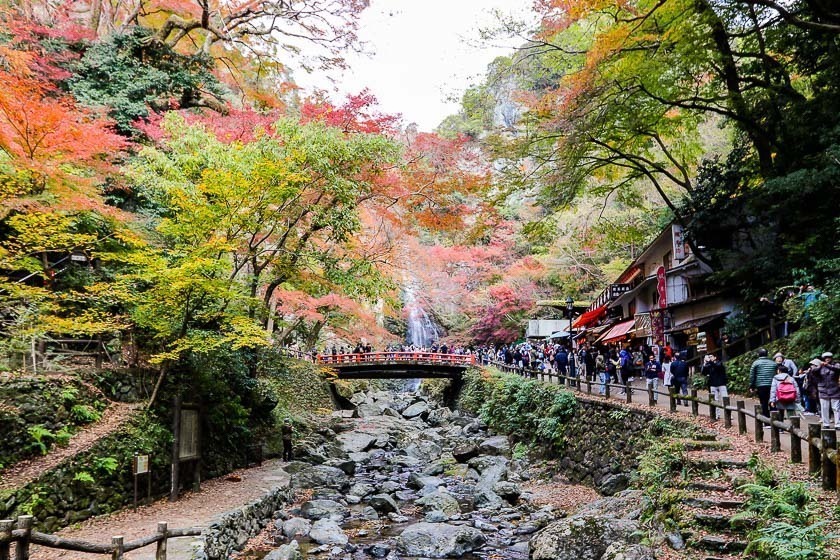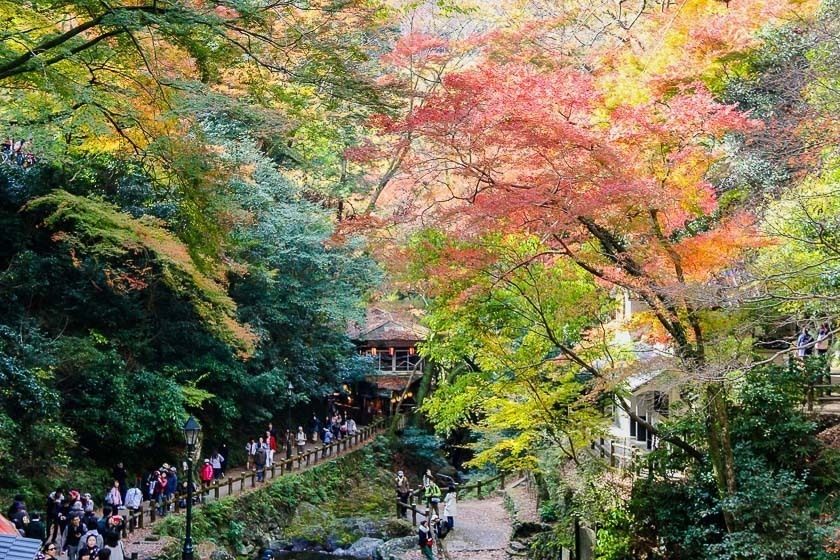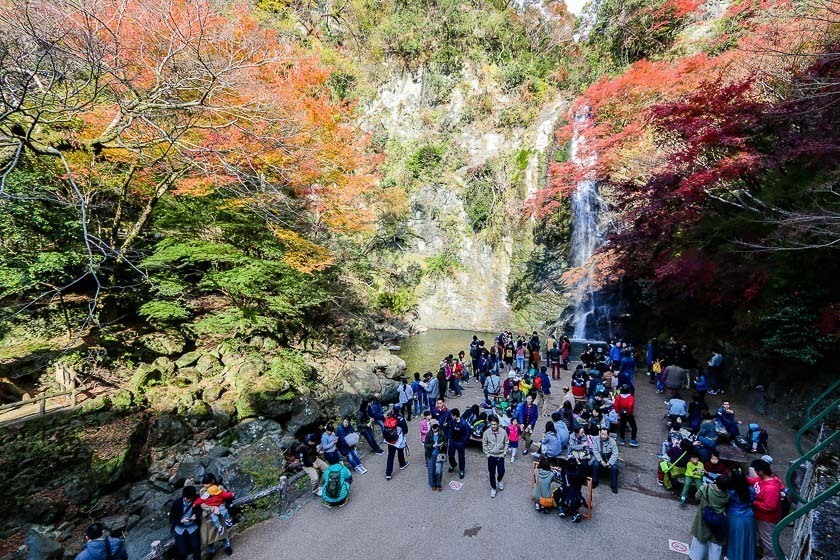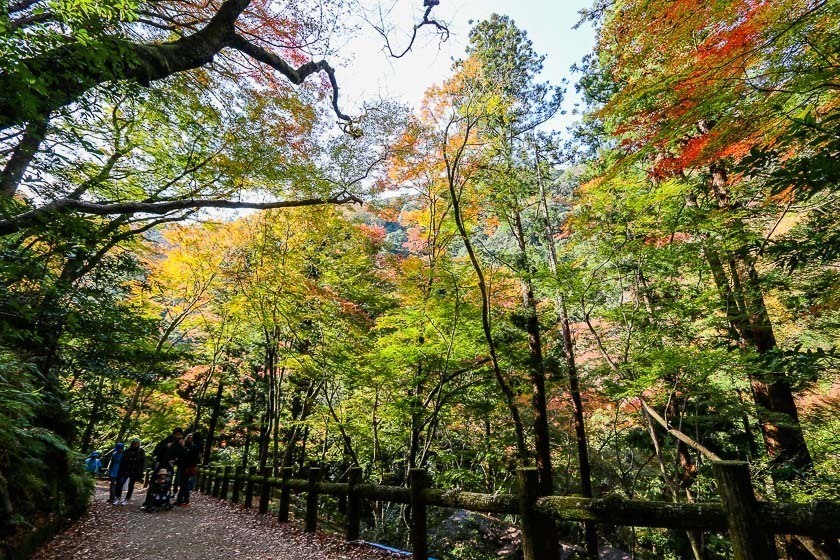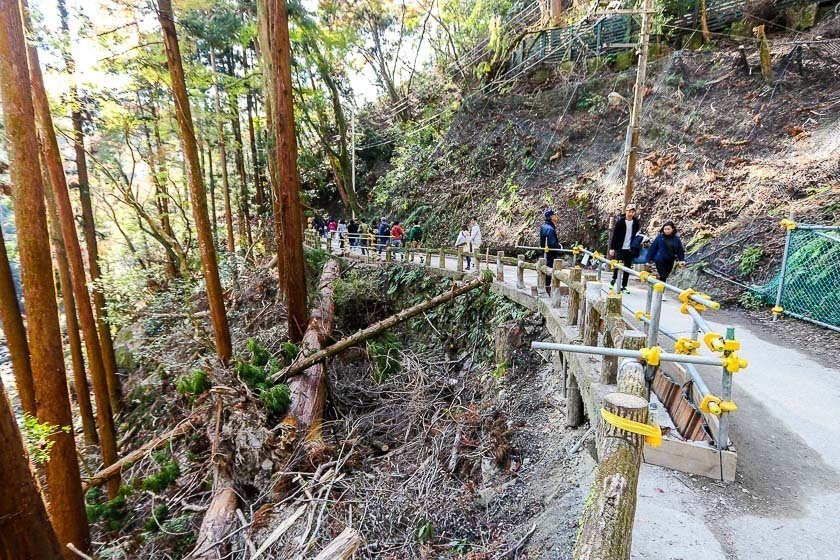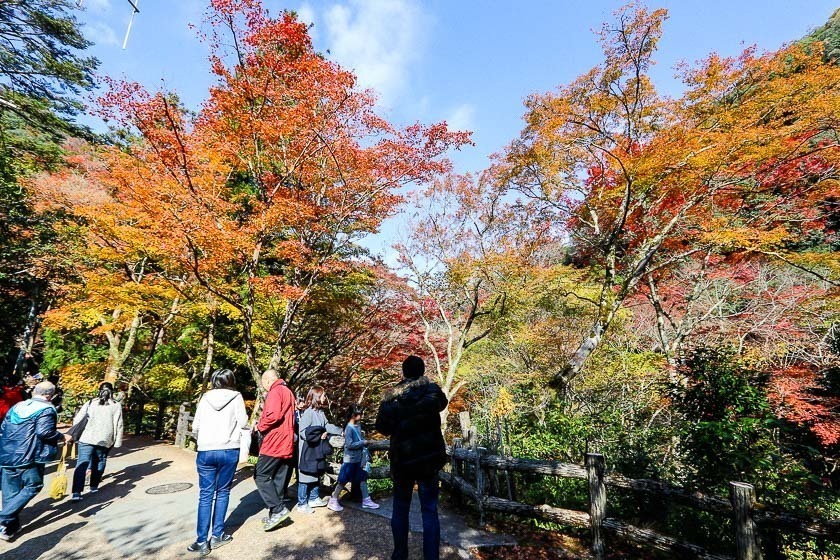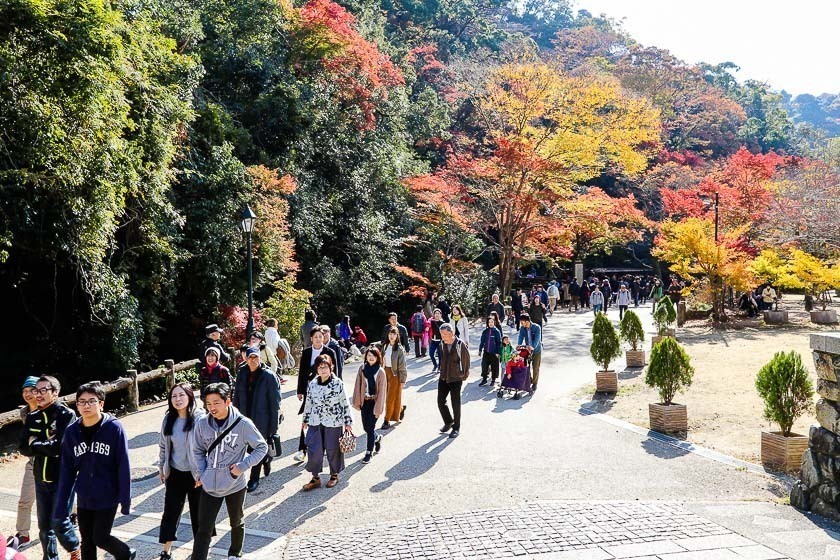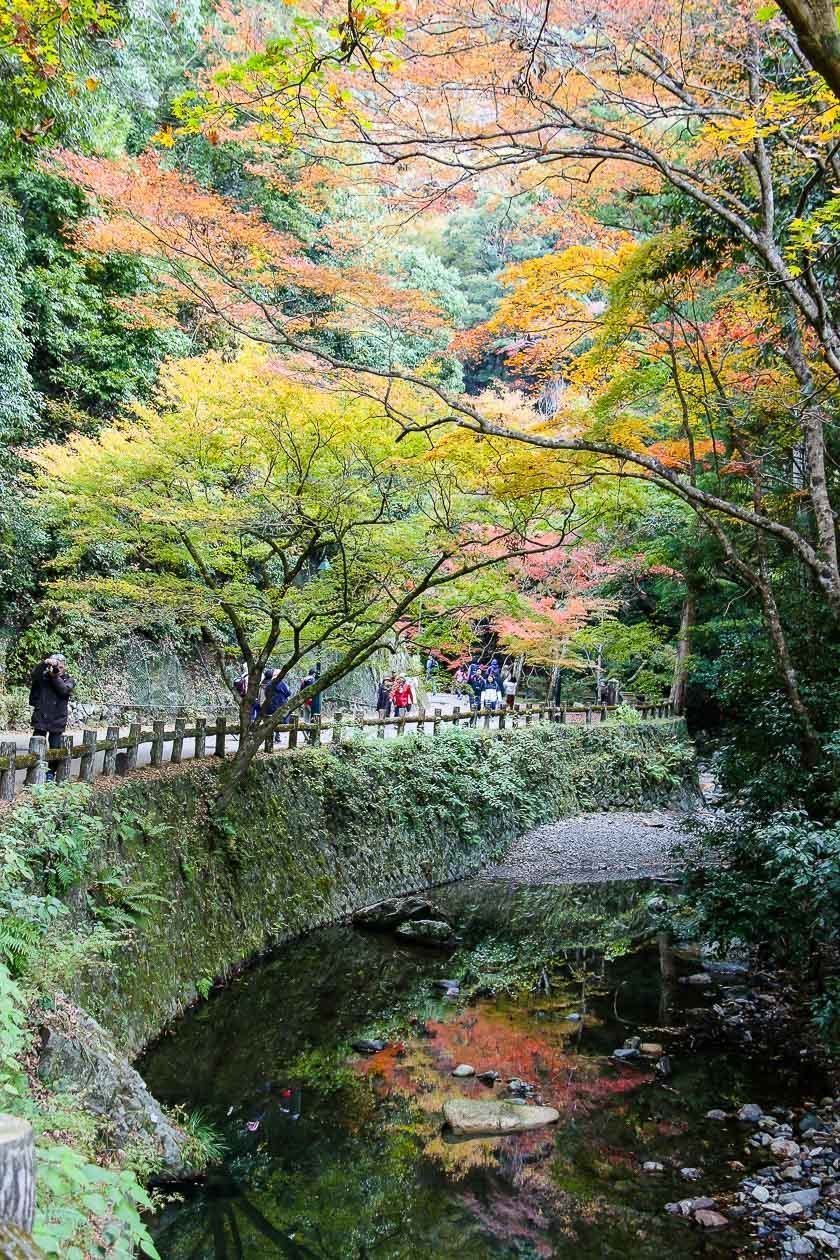 Osaka Castle is not as popular as an autumn color spot compared to Minoo Park, but the Osaka Castle Park offers visitors some color in addition to seeing the castle. There aren't many maple trees at the castle park but the hundreds of cherry trees along the outer moat had most of their leaves on the ground than on the branches. The best spot to see some colors is the Shimin no Mori, or Citizen's Forest on the eastern end of the castle park where the main street is lined with ginkgo trees that were at their peak when I was there today. There is a small grove of young maple trees not far from the JR Morinomiya Station that were approaching their best and drew a fair number of visitors.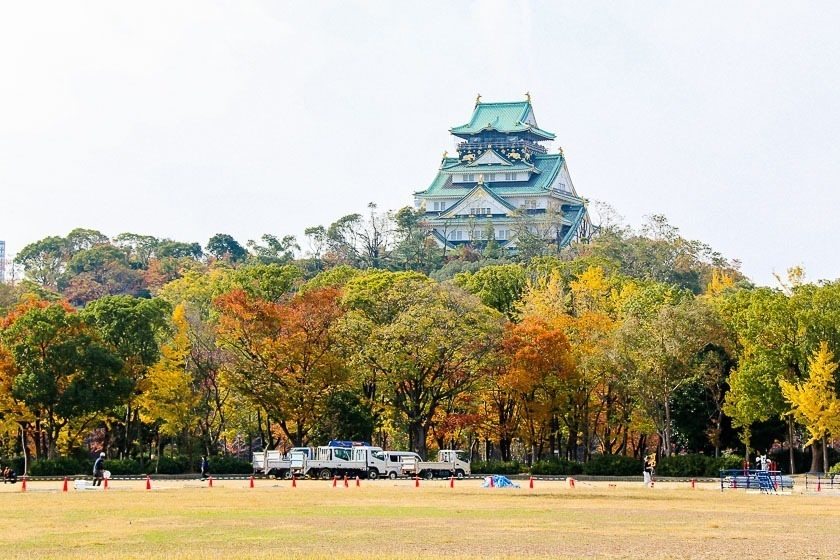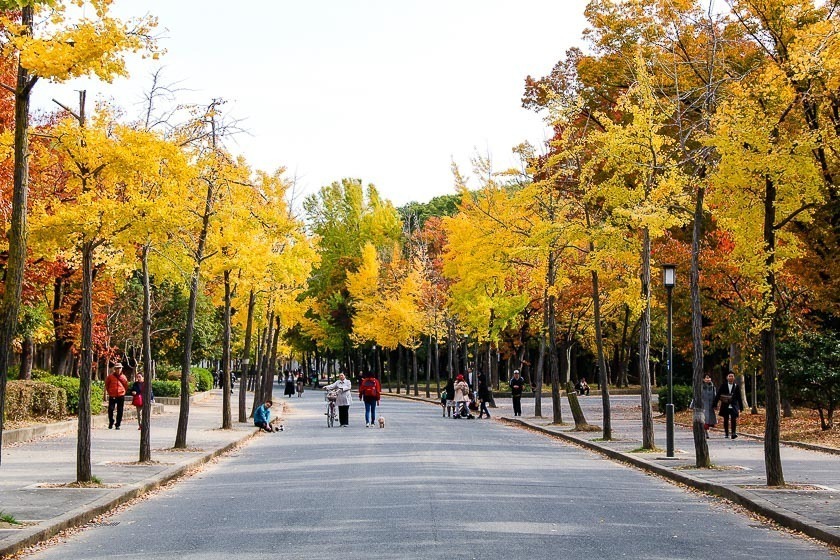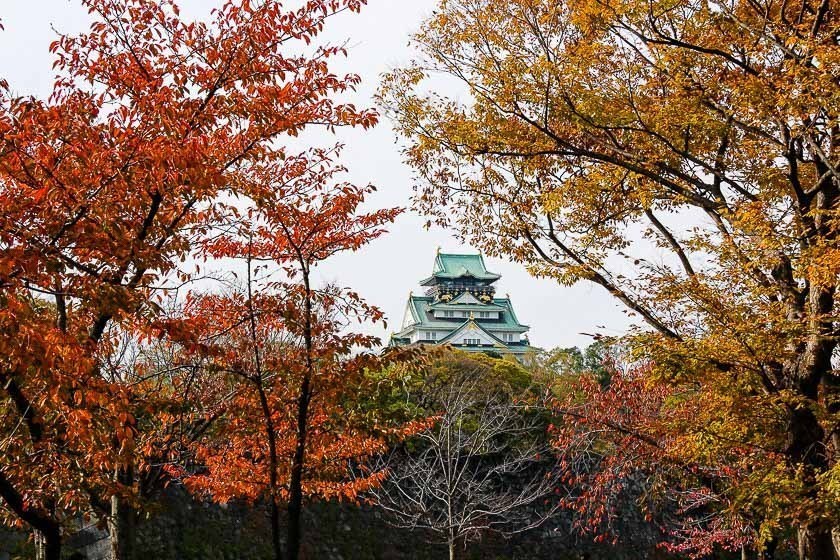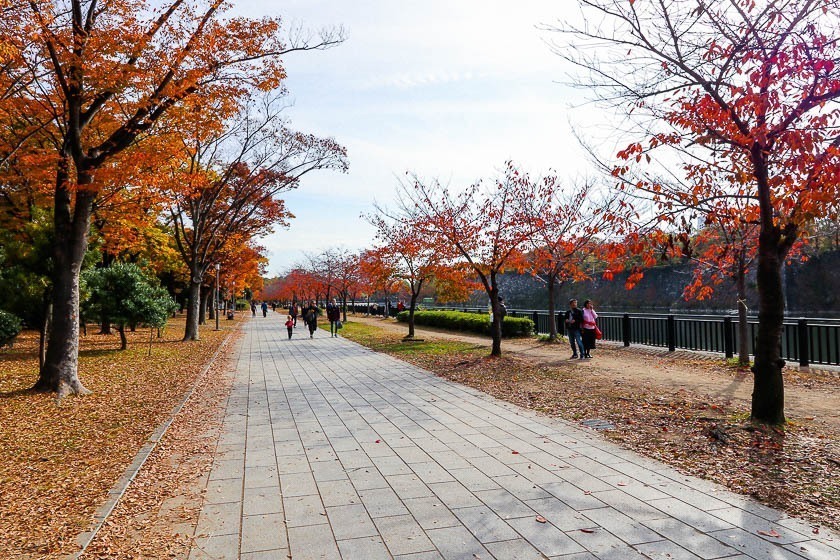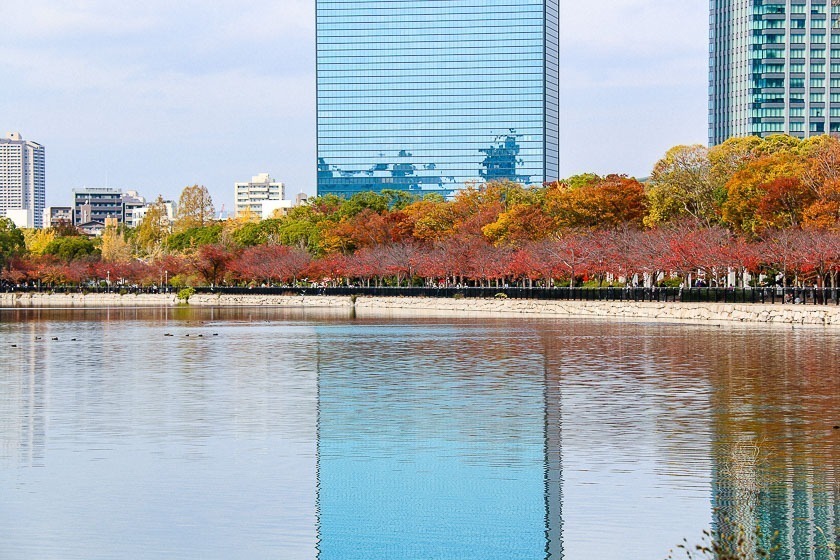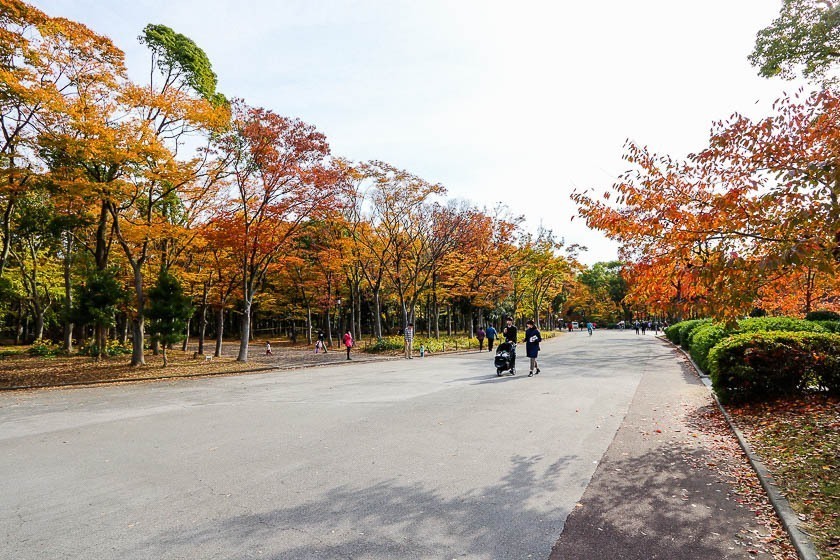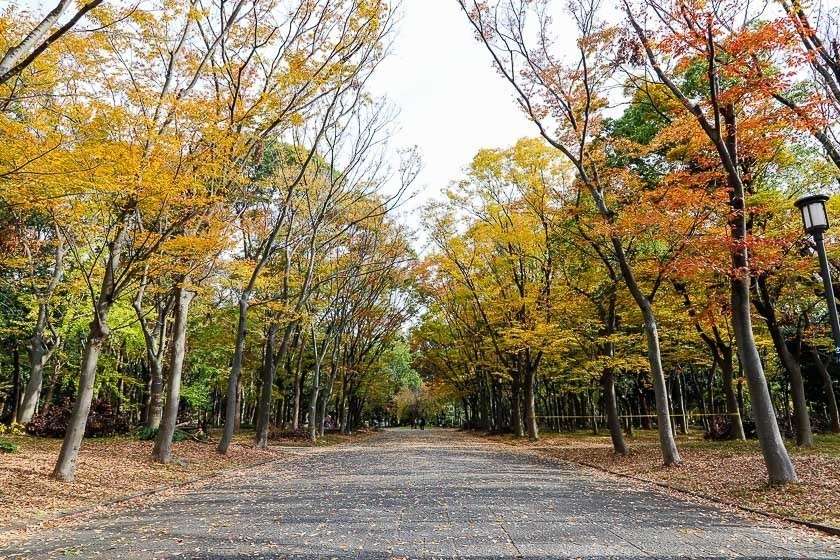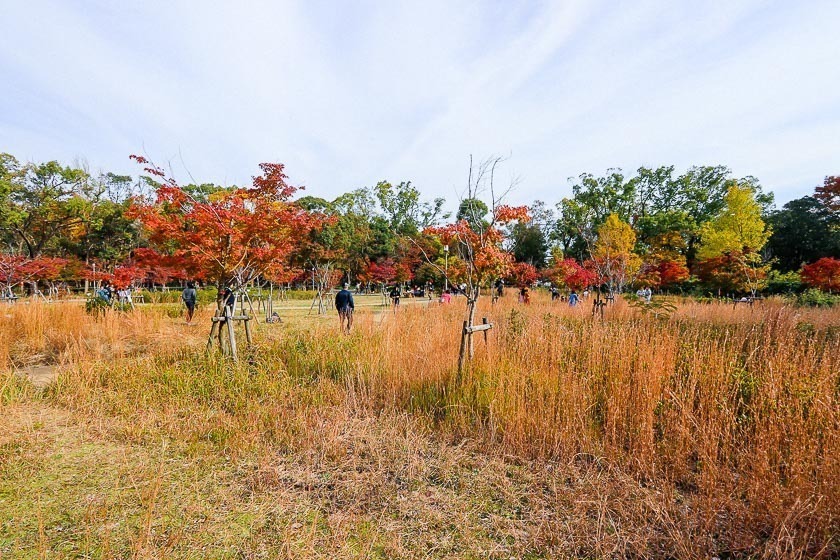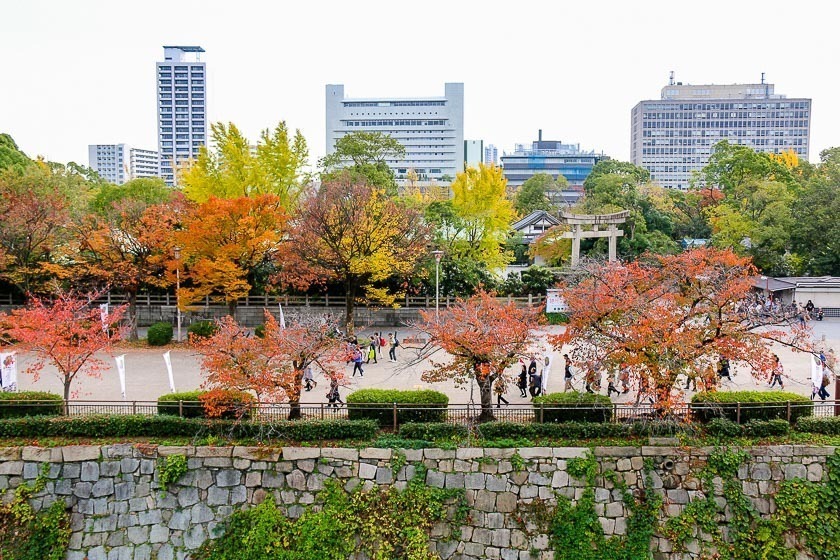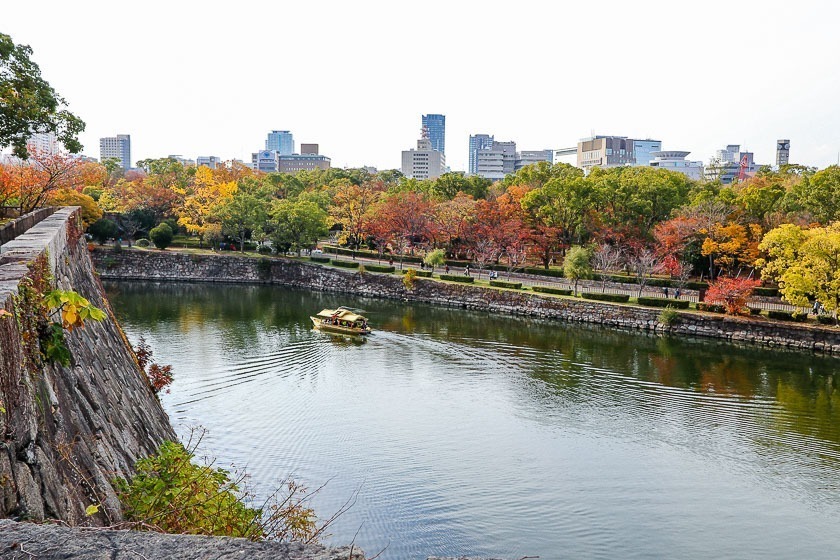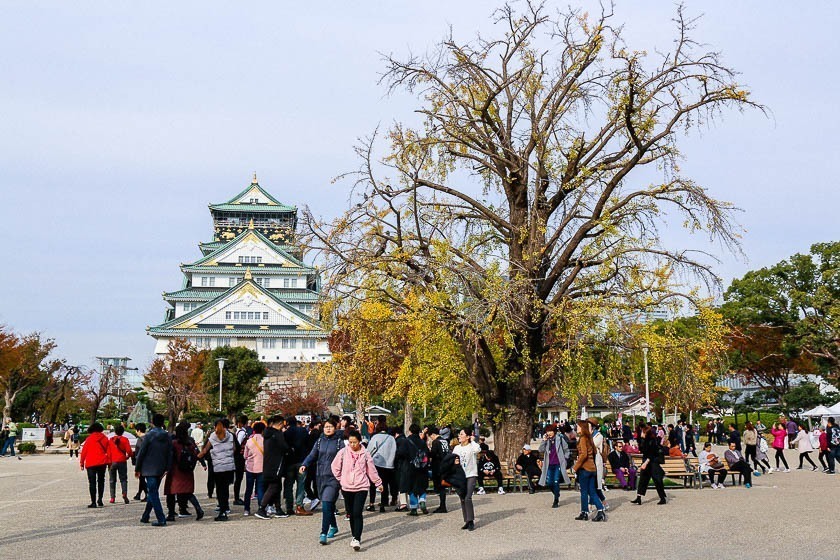 Questions? Ask in our forum.