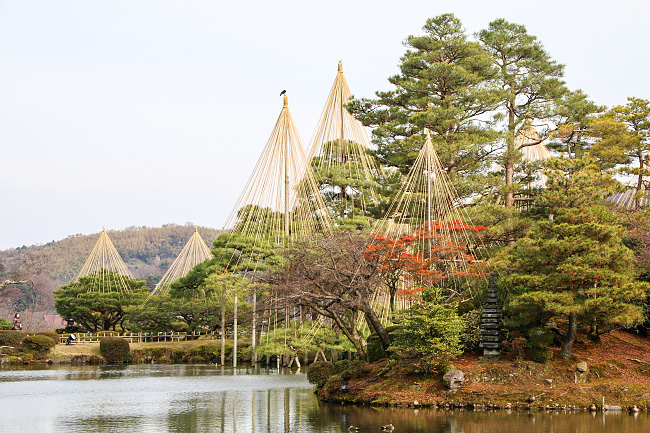 After a sudden fall in temperatures across the country over the last several days, the autumn color season has been in overdrive this week. As Raina and Sam reported yesterday from Tokyo and Kyoto (respectively), the leaves in many of the cities' most popular leaf-watching spots have suddenly jumped to or past their peak colors and are starting to fall quickly in many spots across Japan.
While we will be reporting the latest conditions all this week and next in the Kyoto and Tokyo areas, today I first headed a little off the beaten path towards the Sea of Japan to Kanazawa.
Like the former and current capitals, Kanazawa usually sees its fall colors peak later than much of the rest of Japan in late November to early December.
Today, though, it seemed that the season's sudden last-minute speed-up has reached Kanazawa as well, as much of leaves in the city's best koyo (autumn color) spots were mostly past peak color or even fallen completely.
My first visit today was to the timelessly beautiful Kenrokuen, often considered one of Japan's three most beautiful Japanese landscape gardens. The spacious public park features some lovely autumn colors, mainly on momiji (Japanese maple) and cherry trees scattered across the grounds, which usually reach their best color around late November.
Today, however, almost all of the momiji and all of the cherry trees around the garden were well past their best color and mostly barren. A few leaves were still lingering on a handful of trees, though, providing a few final flashes of the season which which visitors can still enjoy a little of perhaps through the end of the week.
For those in town this week, the garden is currently holding a nighttime illumination of some of its prettiest spots. The light-up will be on through December 3 (Saturday), held nightly from 17:30-21:00. Admission to the park during the illumination is free of charge.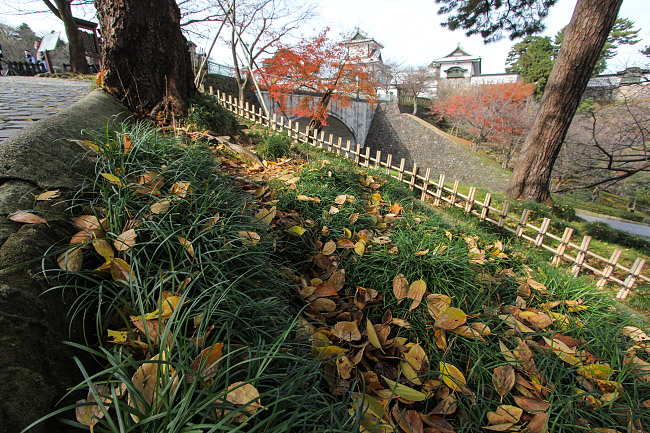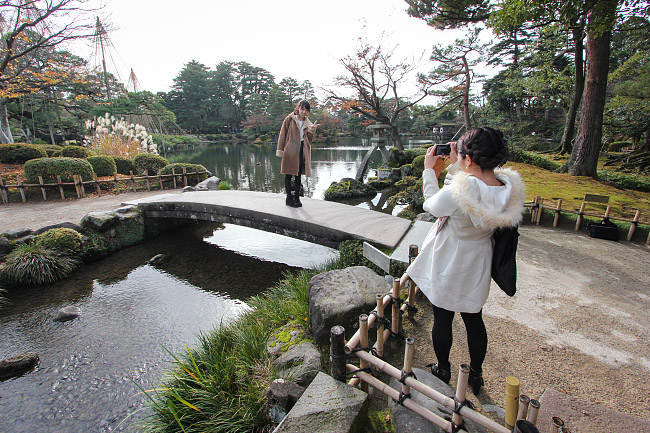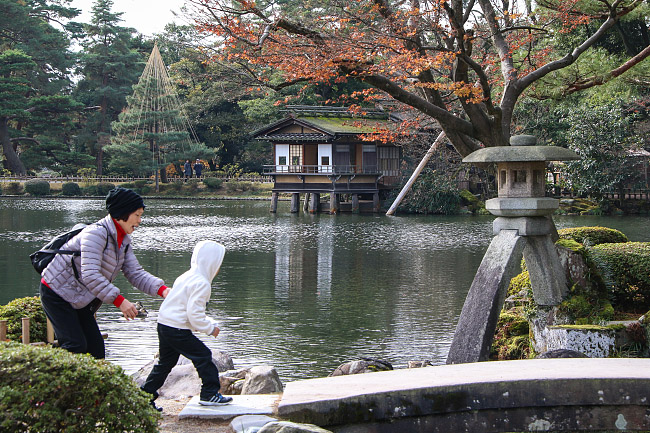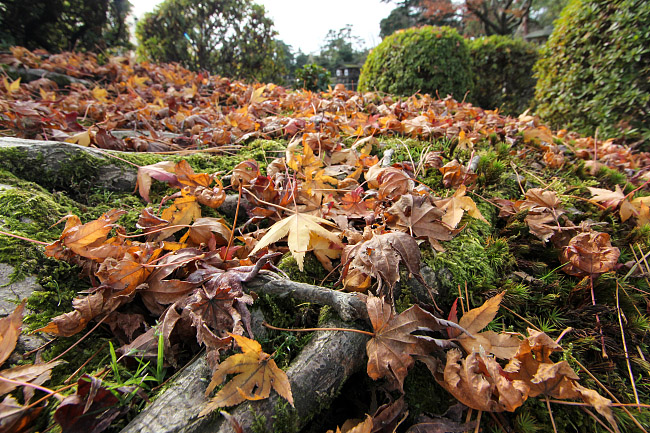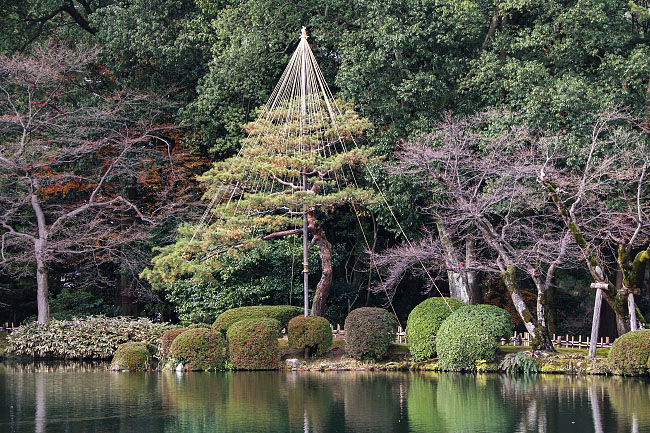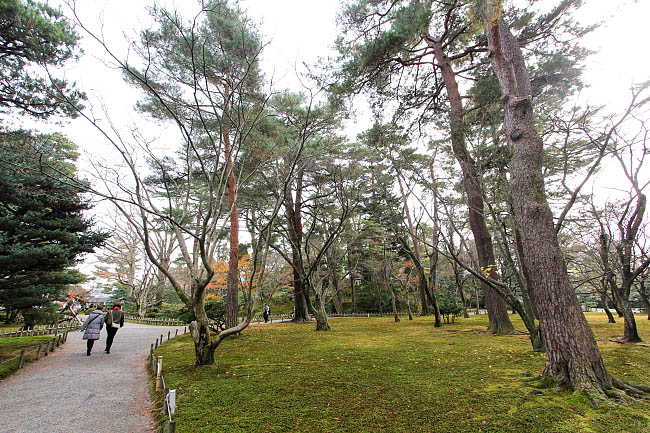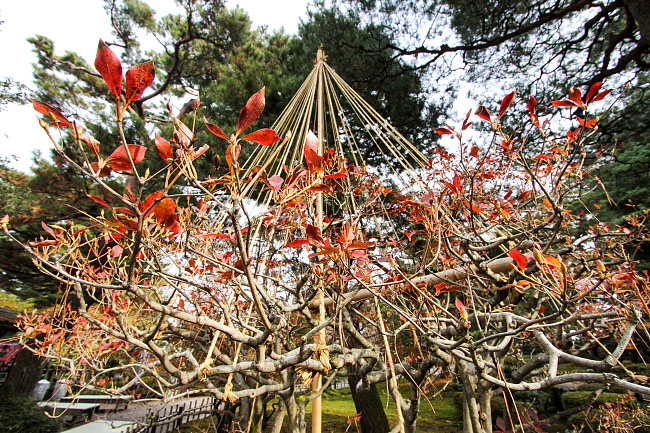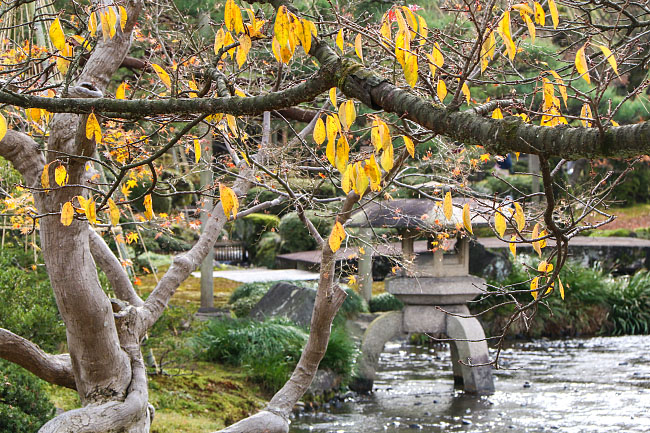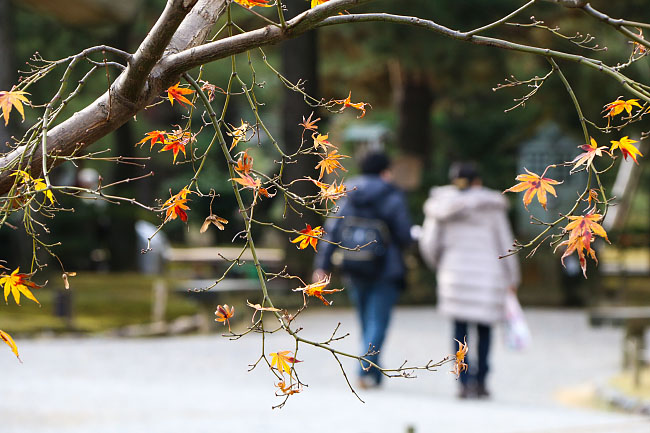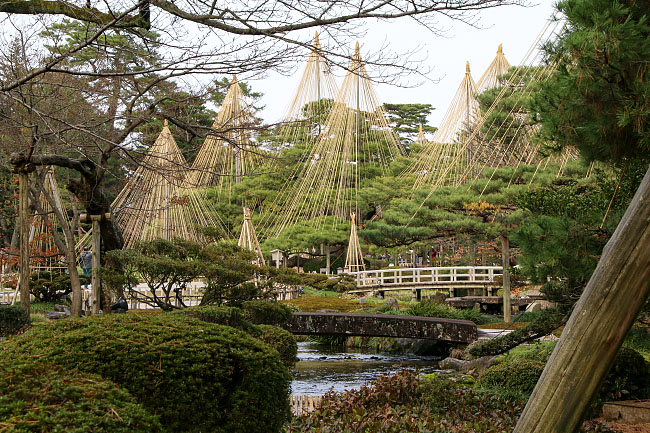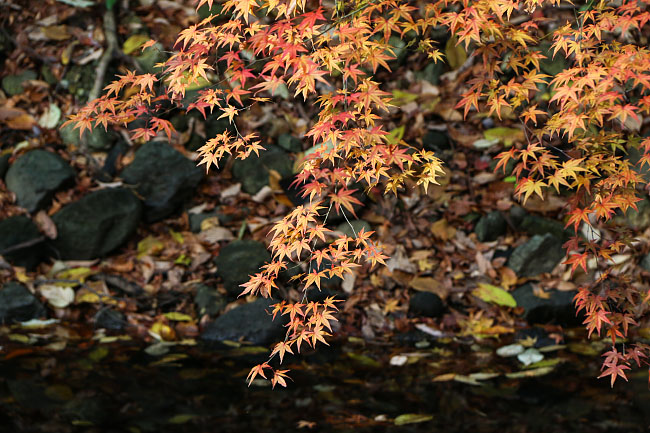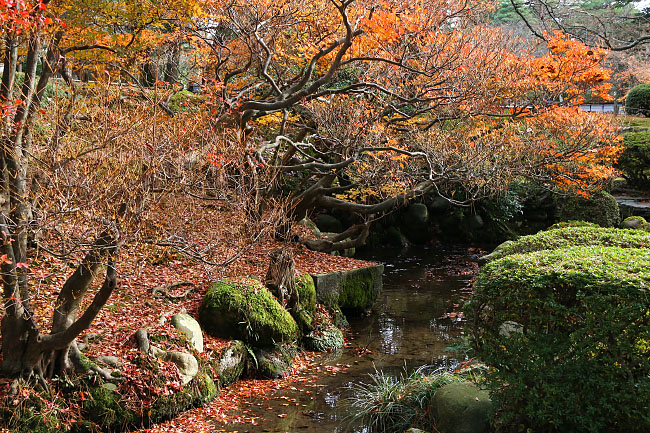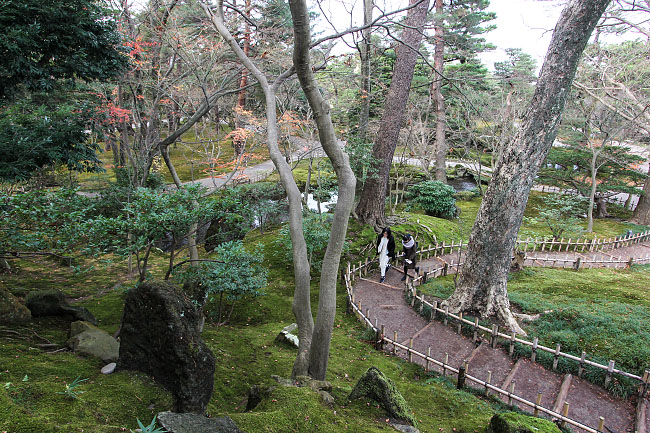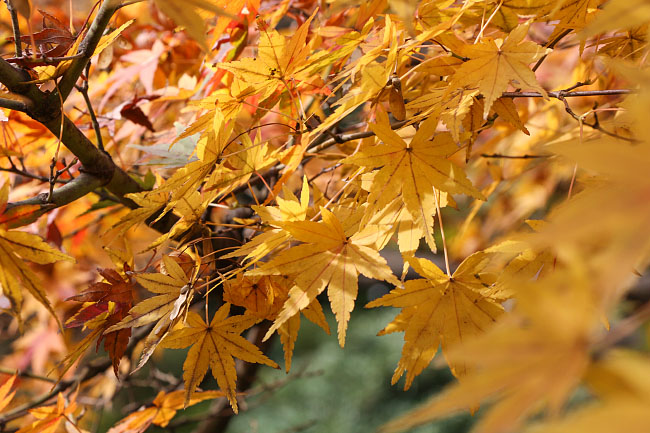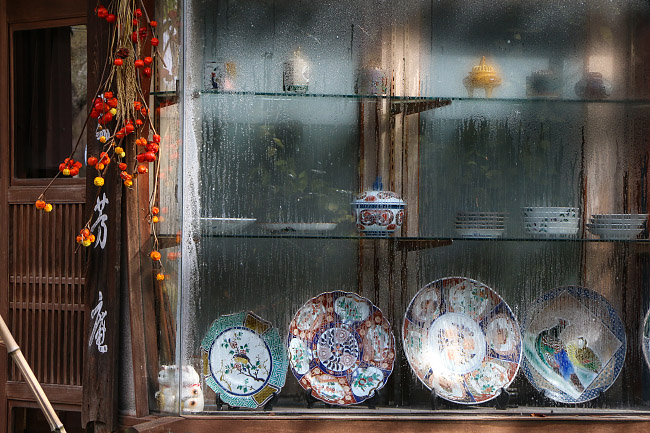 After checking out Kenrokuen, I also made a stop at the adjacent Kanazawa Castle. The castle grounds, though not particularly well-known for autumn colors, happen to sport a few clusters of color-changing trees which, surprisingly, had a bit of color to show today. The trees around the castle's former Honmaru main keep, now a wooded grove, included several momiji that were showing some past-peak color.
Like Kenrokuen, the castle is also currently hosting a nighttime illumination of the trees as well as the castle buildings and adjacent Gyokusenin Garden. The light-up here will last until Dec. 10, also from 17:30-21:00 nightly, and is also free.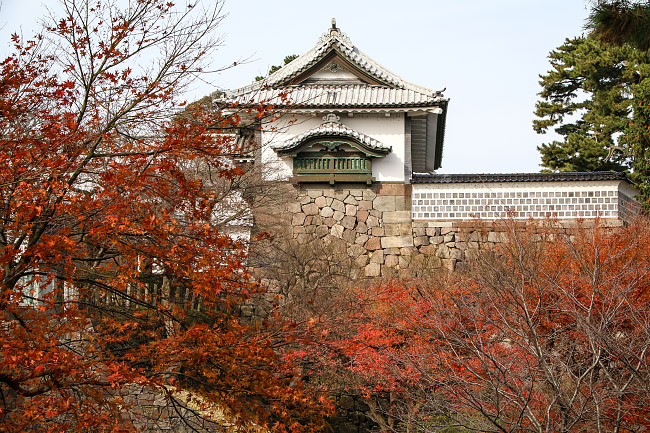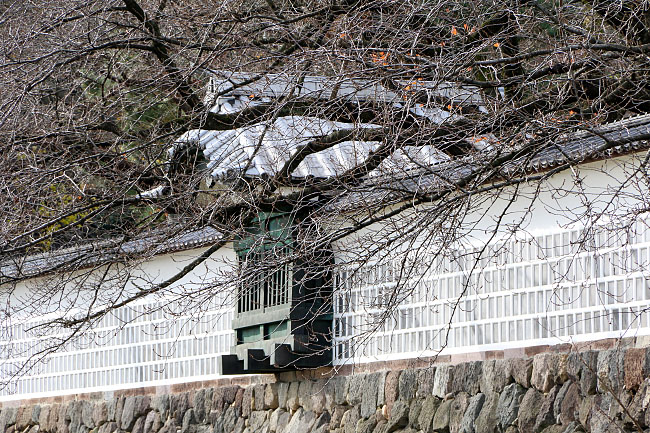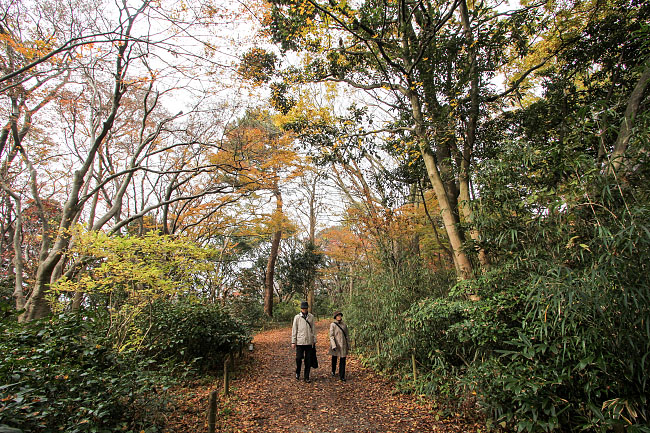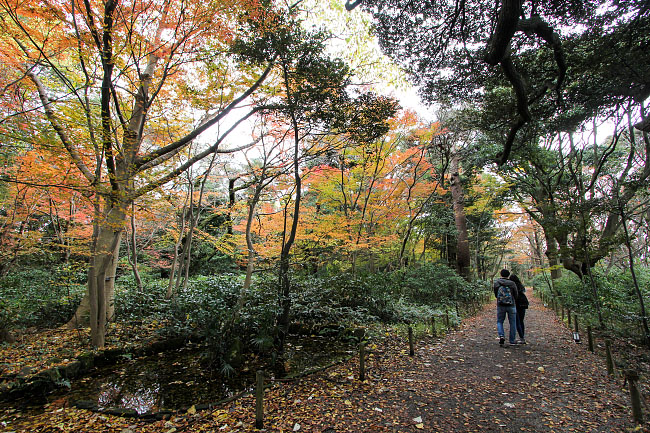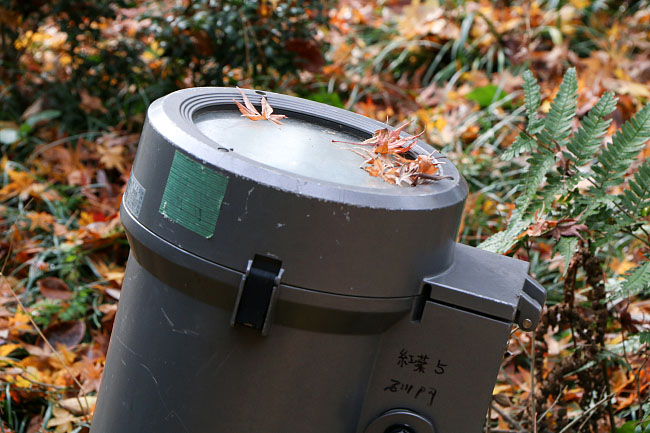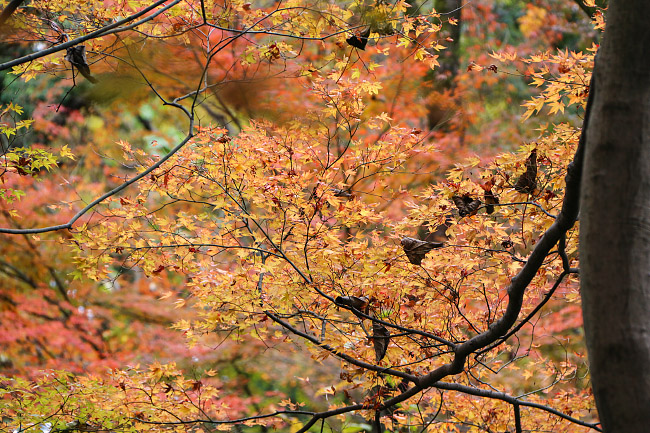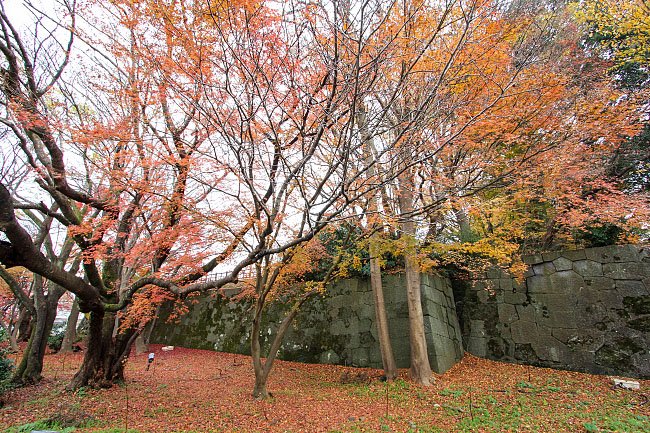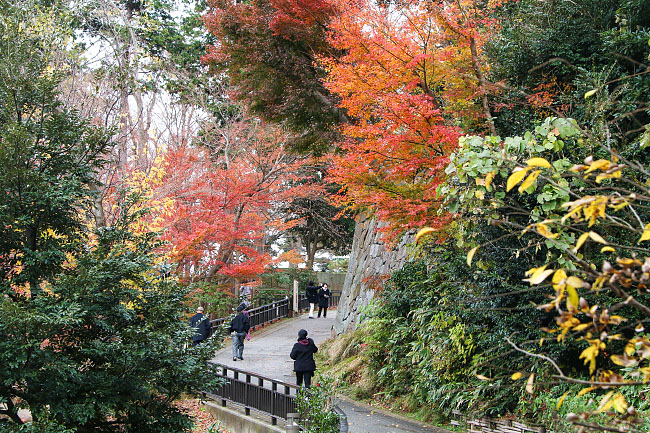 Questions? Ask in our forum.