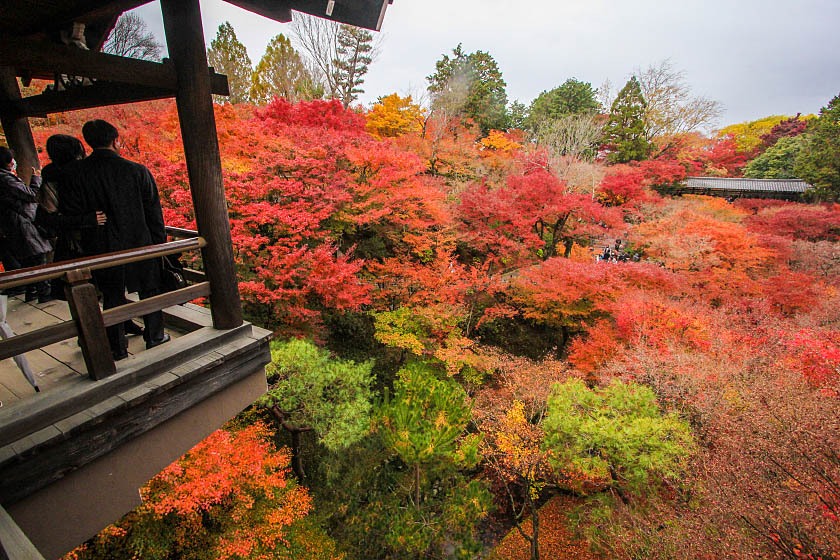 As this year's autumn color season slows to its conclusion, Japan's late-changing cities are finally reaching their peak season color. After finding Tokyo at peak color yesterday, I headed south today to Japan's other powerhouse end-of-season autumn hot spot: Kyoto.
Like Tokyo, Kyoto usually hits its fall color stride in late November and normally lasts through very early December. This year, despite a slightly delayed start to the season in much of the country, Kyoto's autumn colors seem to be right on time.
I especially found the momiji (Japanese maple) trees, which usually turn color later than most tree varieties, to be quite vibrant in most places across the city today. It was also clear, though, that colors are beginning to fade and will likely not be around much longer.
Today I headed to some of the city's most popular autumn color spots to check their conditions for myself.
My first stop today was at Arashiyama, a pleasant area north of the city center that Kyotoites have been enjoying as a getaway for over a thousand years.
I first stopped by the iconic Togetsukyo Bridge that crosses the Hozu River, where the views of the autumn colors covering the hills in the distance were very nice today. Though leaves had clearly started falling in the bridge area, the colors were still great today and should remain attractive through the weekend at least.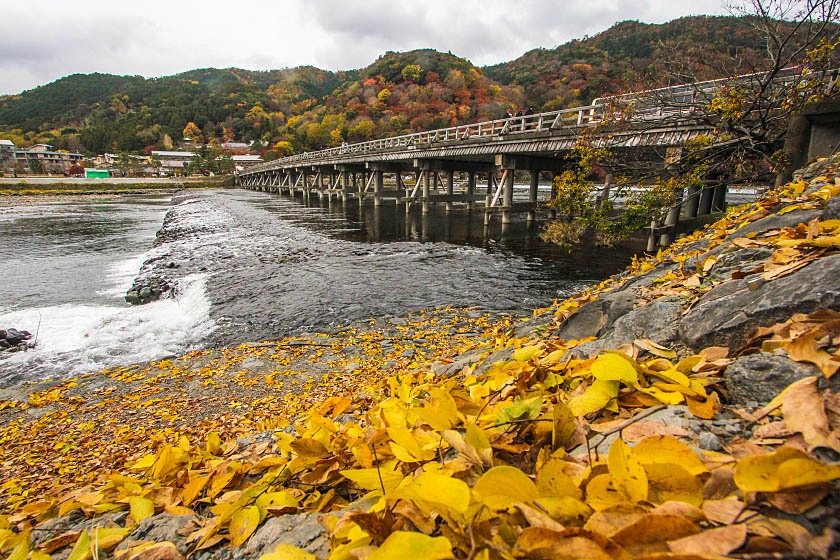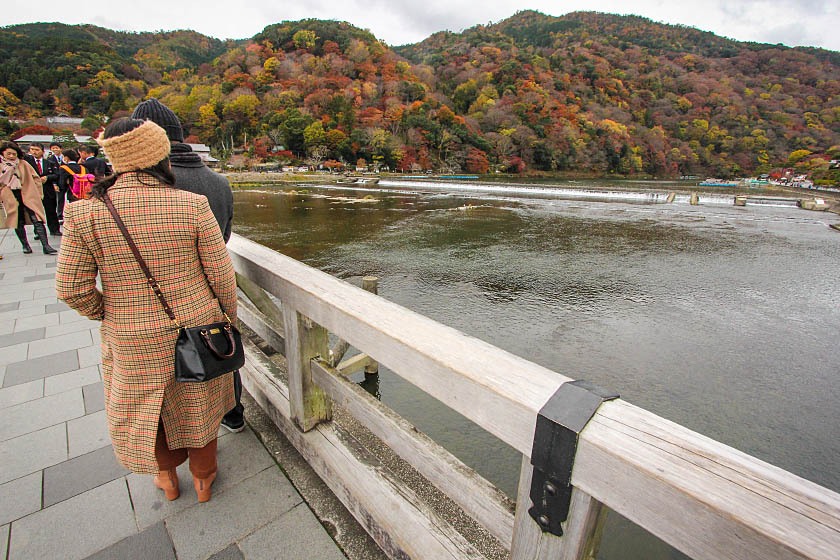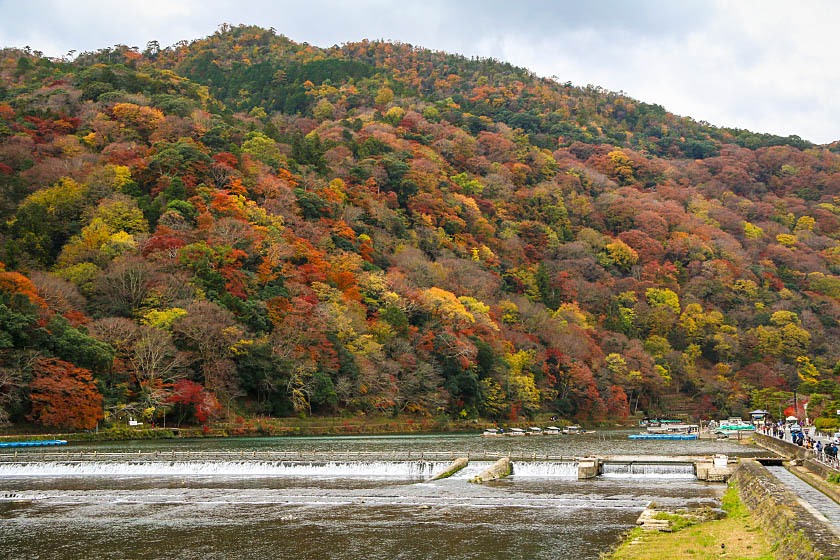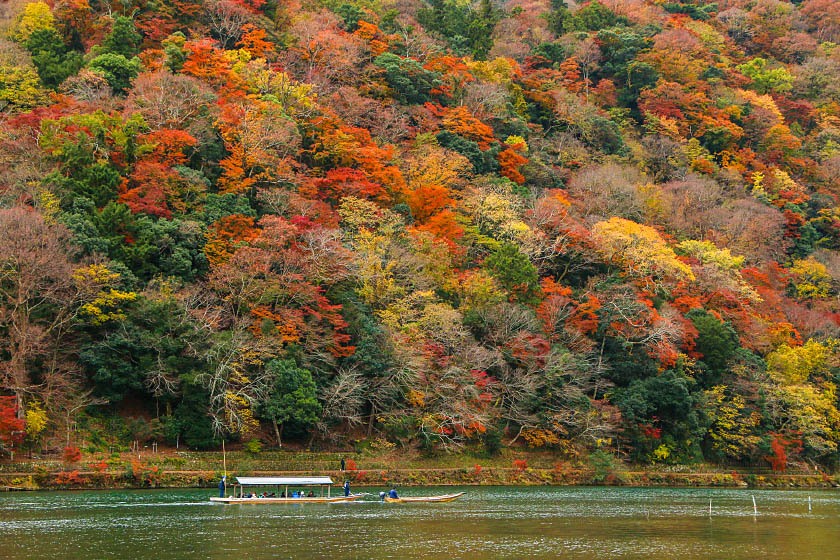 From the Togetsukyo Bridge, I walked along the river until I made my way to the massive Tenryuji Temple. This important Zen Buddhist temple and registered world heritage site is also an extremely popular autumn color hot spot in Arashiyama, and today was at peak color.
I first dipped into a smaller sub-temple of the Tenryuji complex called Hogon-in which is famous for a gorgeous tunnel of momiji trees in its front garden. The trees were stunningly red here today and look to remain so for several more days.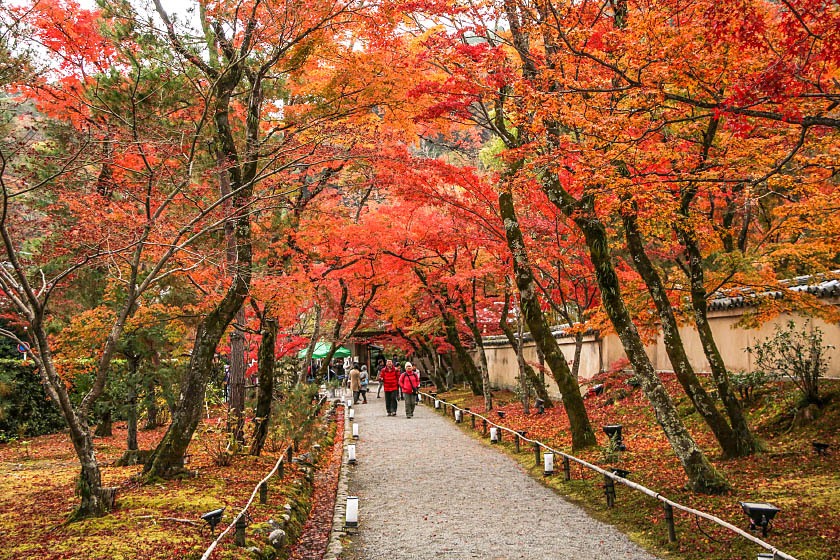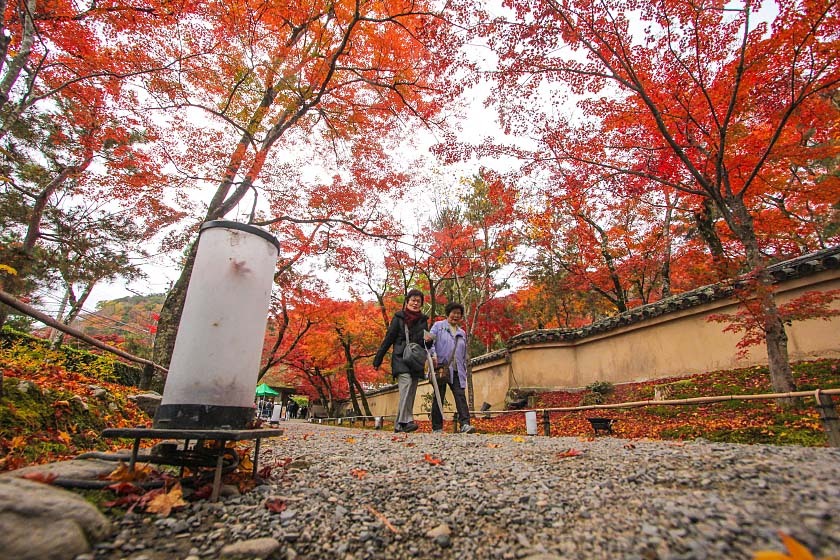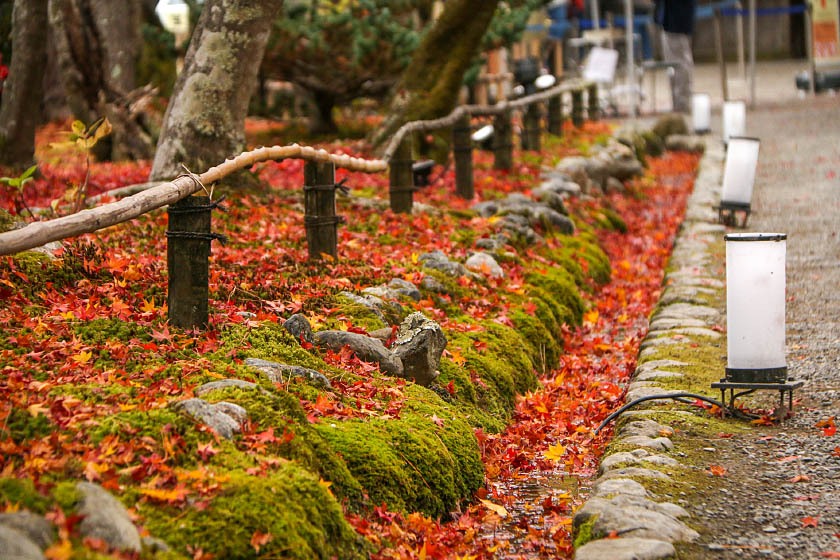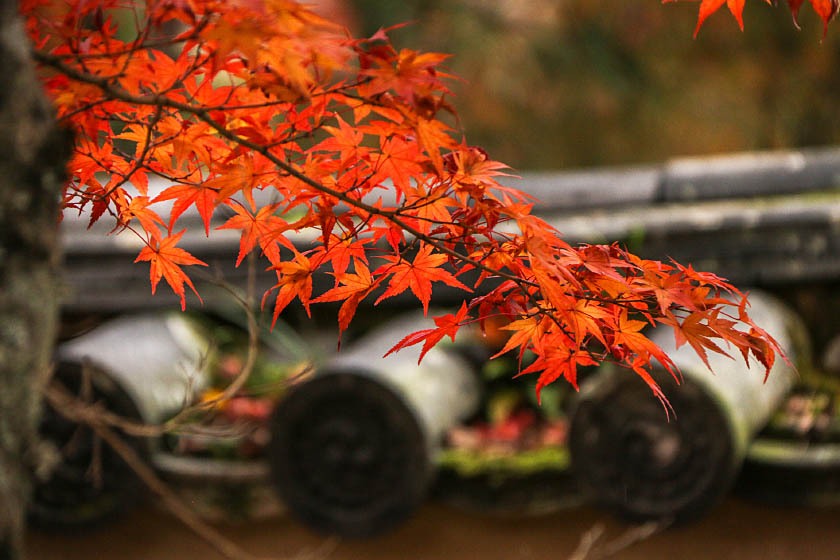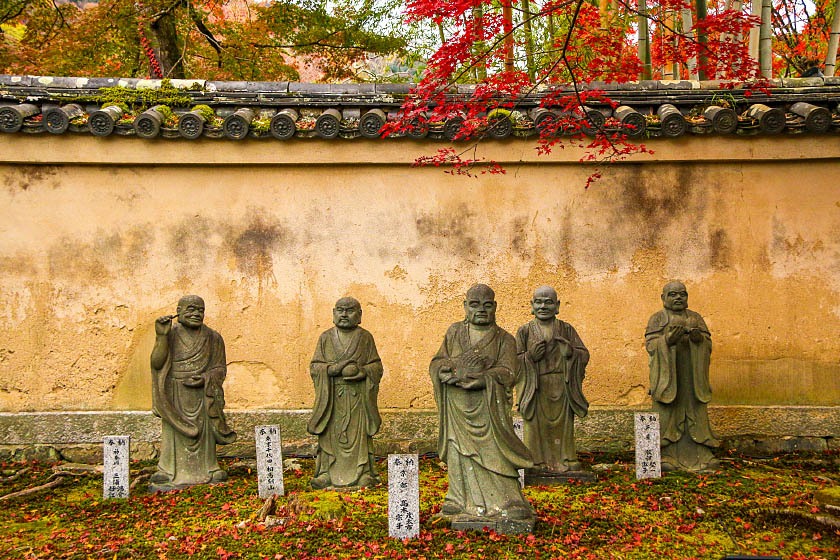 From Hogon-in, I then entered the main temple area of Tenryuji. Behind the main temple buildings, the large traditional landscape garden here was also sporting some nice peak colors today.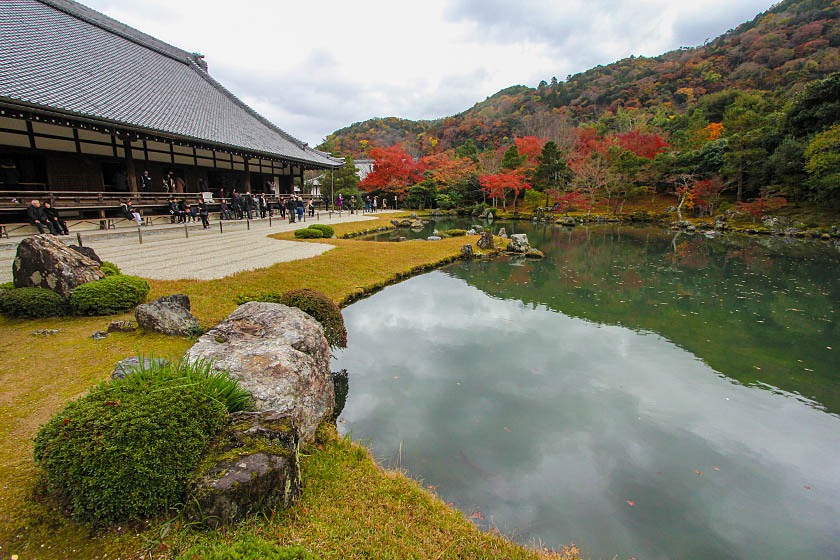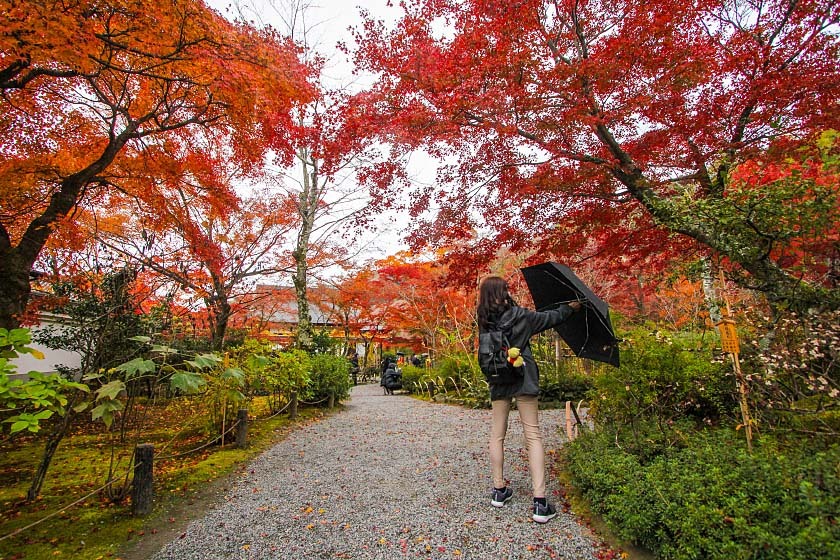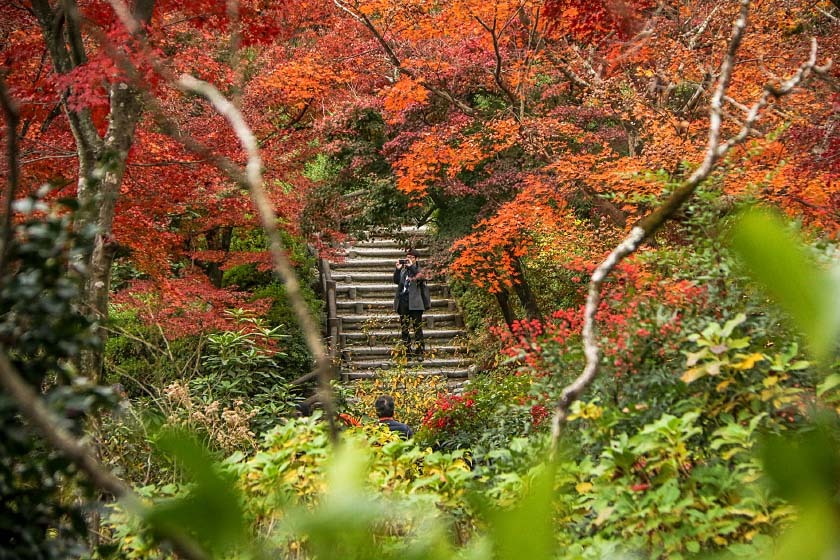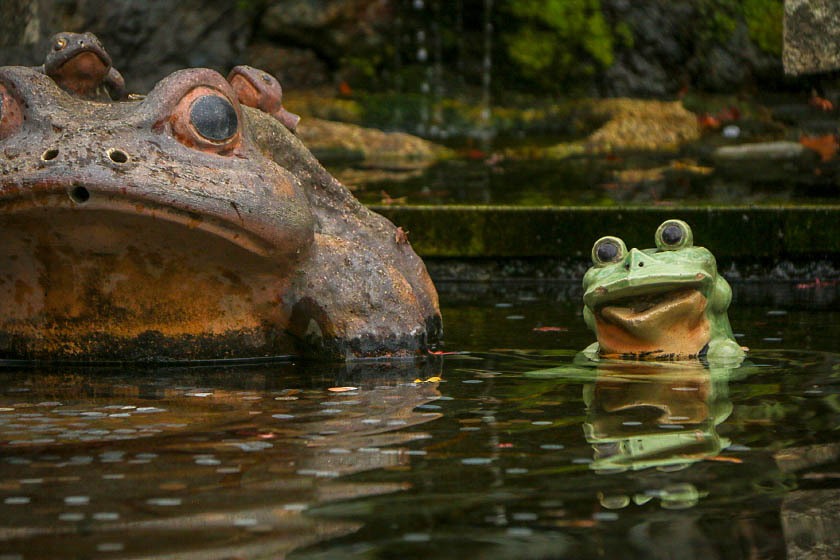 My final stop in Arashiyama was Jojakko-ji Temple, located about a 10-minute walk from Tenryuji. This normally sleepy, well-hidden temple was overflowing with leaf watchers today as the colors here were absolutely blazing.
I expect the leafs to remain at their peak here through the weekend as well, declining quickly next week (provided strong wind or rain doesn't bring them down sooner).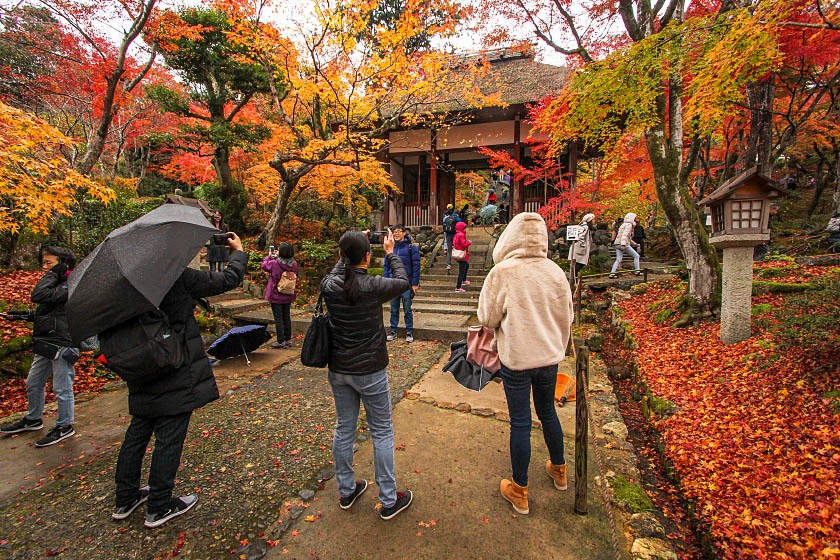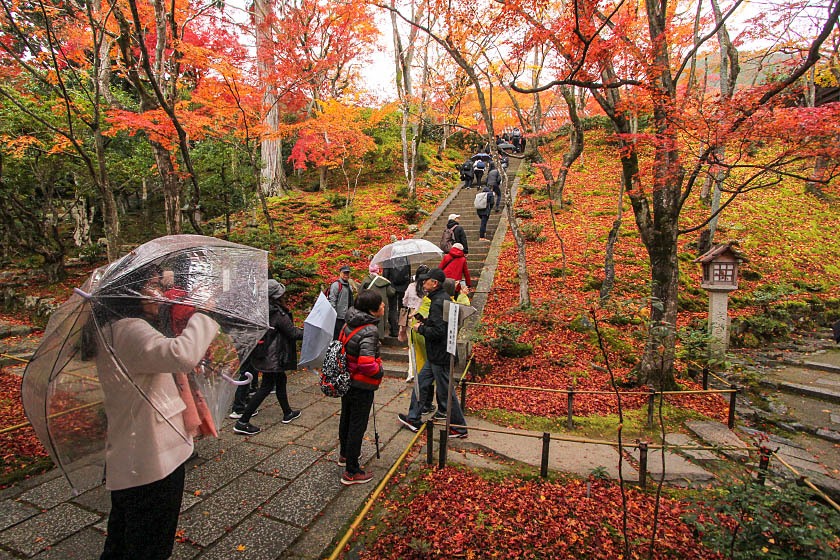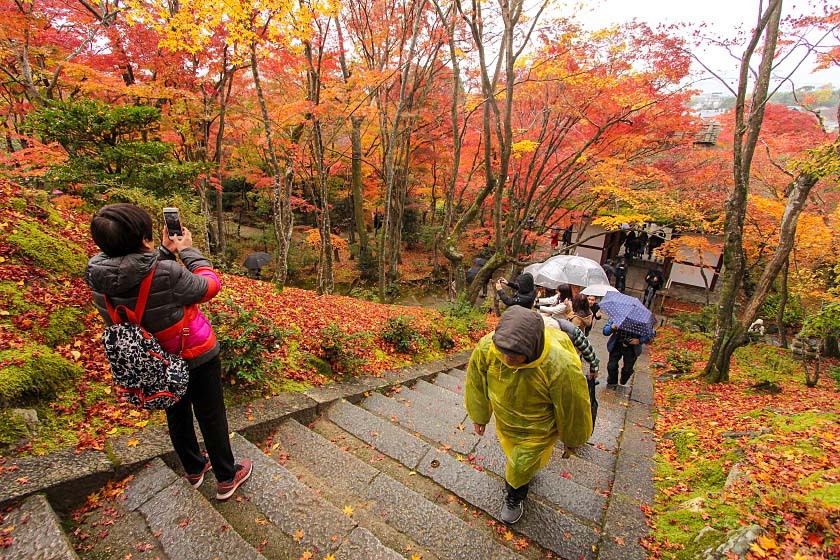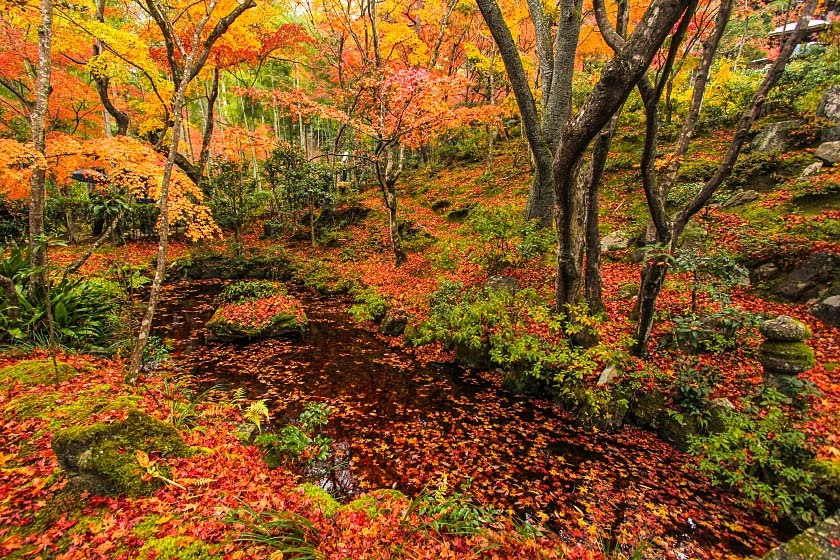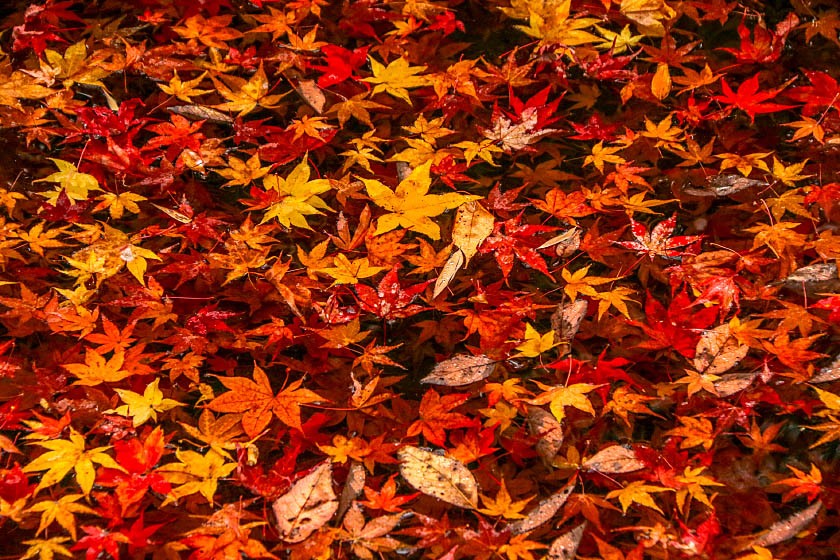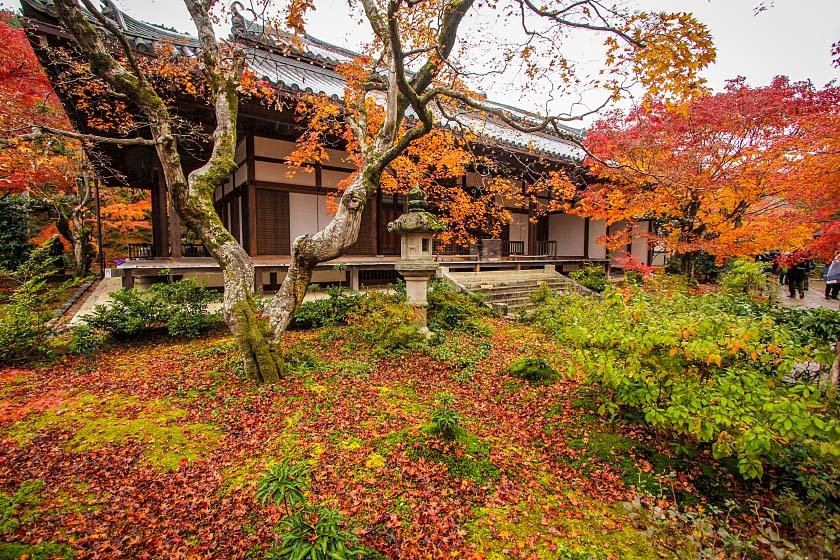 After exploring the Arashiyama area, I headed into the Kyoto city center proper to visit my next destination for the day: Eikando Temple. Eikando, which is located in the eastern hills of the city, boasts a large grounds which are filled to the brim with momiji (Japanese maple) trees.
Today, the trees here were showing stunning peak colors all around the grounds. Though some leaves were falling here as well, I expect the viewing will likely be nice here through early next week.
To enjoy the leaves here in a different light, at night the temple is open to visitors for an illumination event between 17:30 and 21:00 (gates close at 20:30) until December 4. The nighttime admission fee is 600 yen.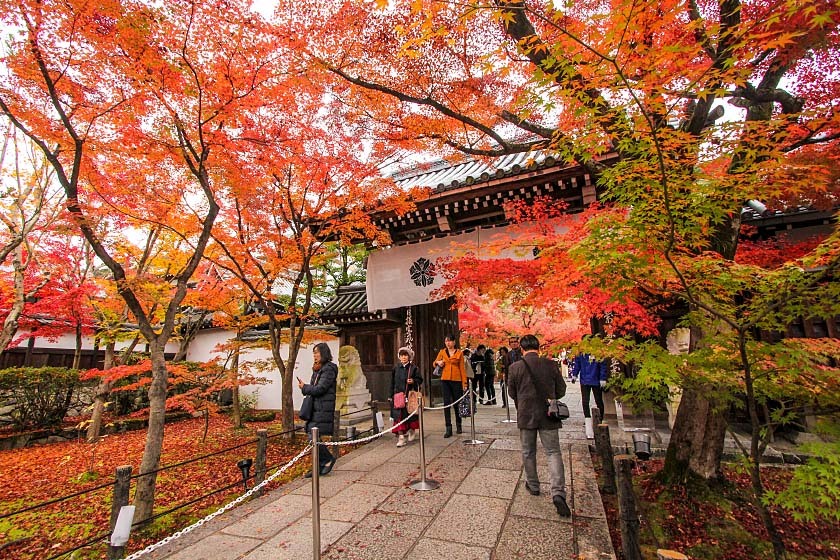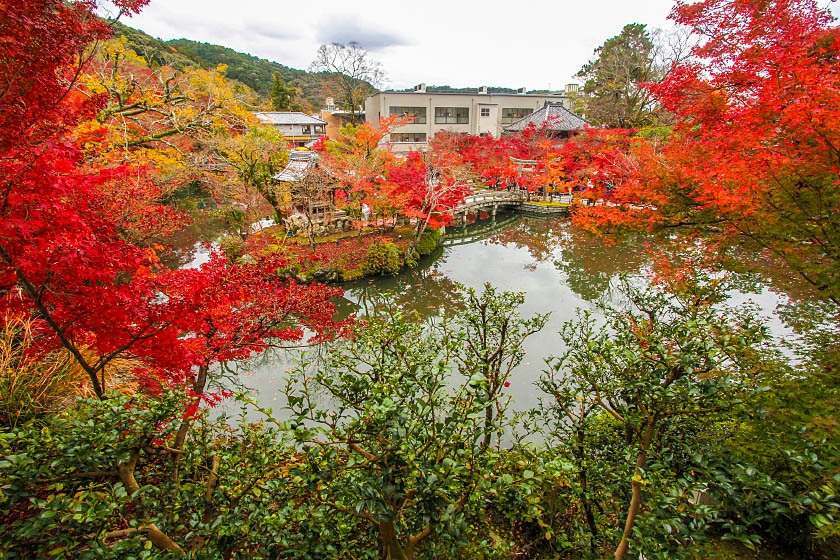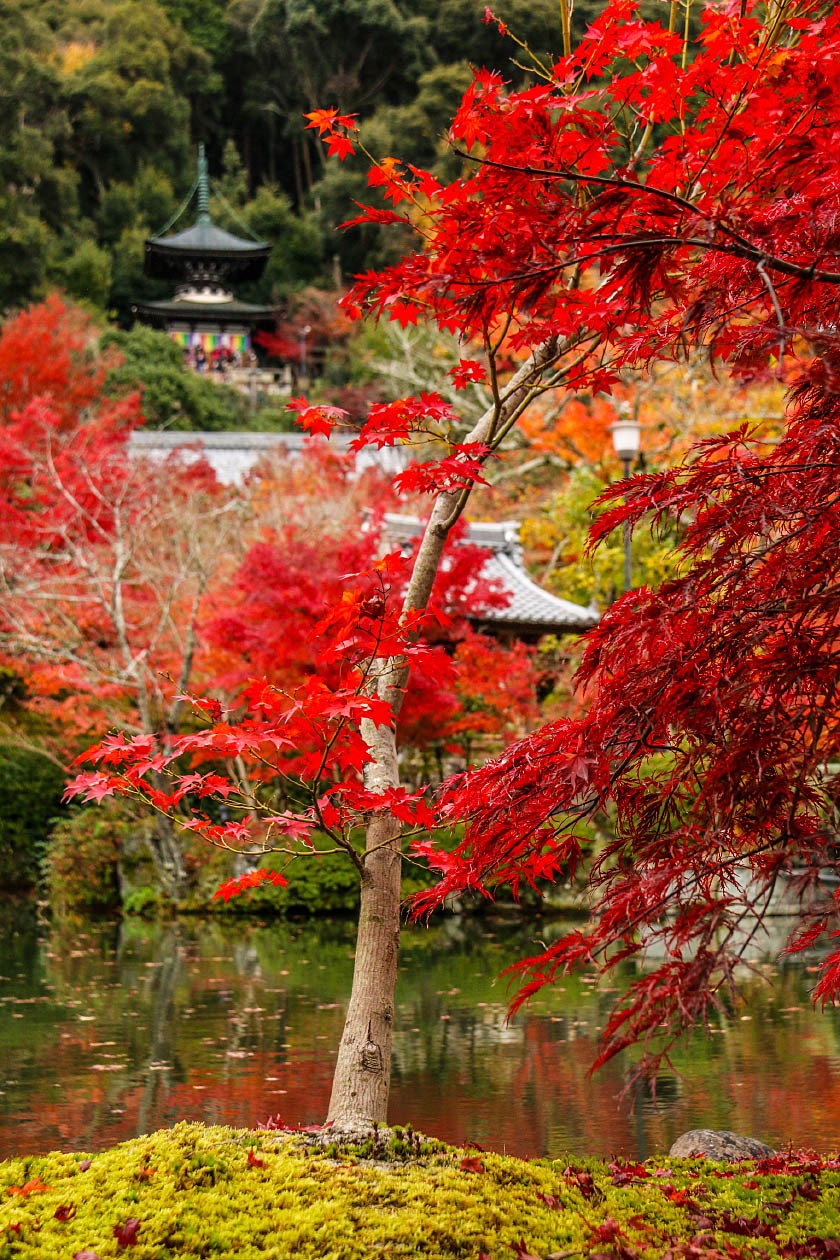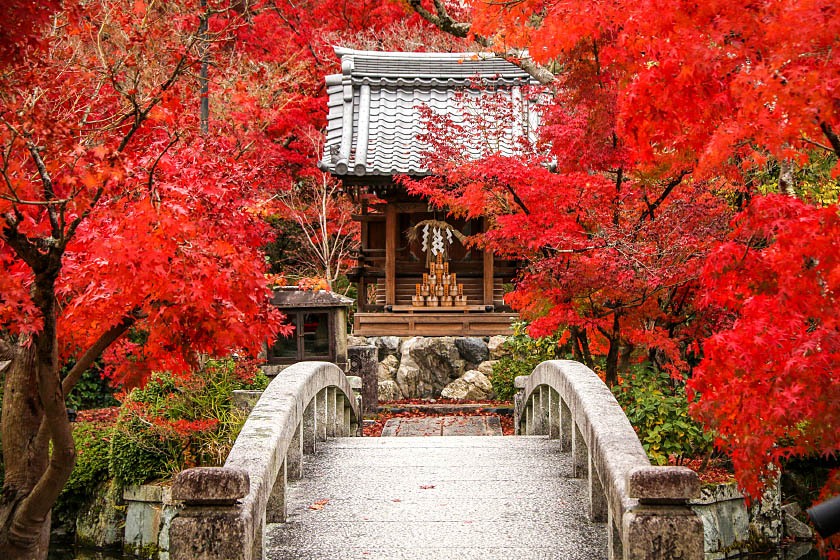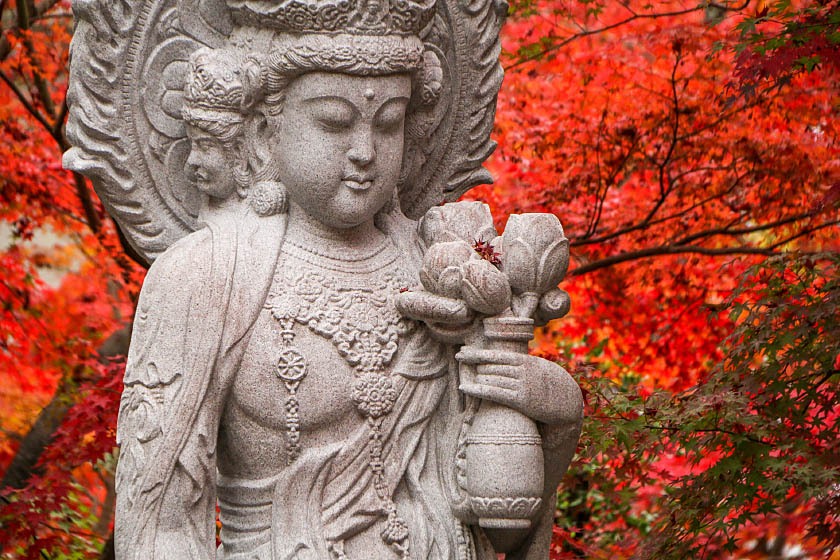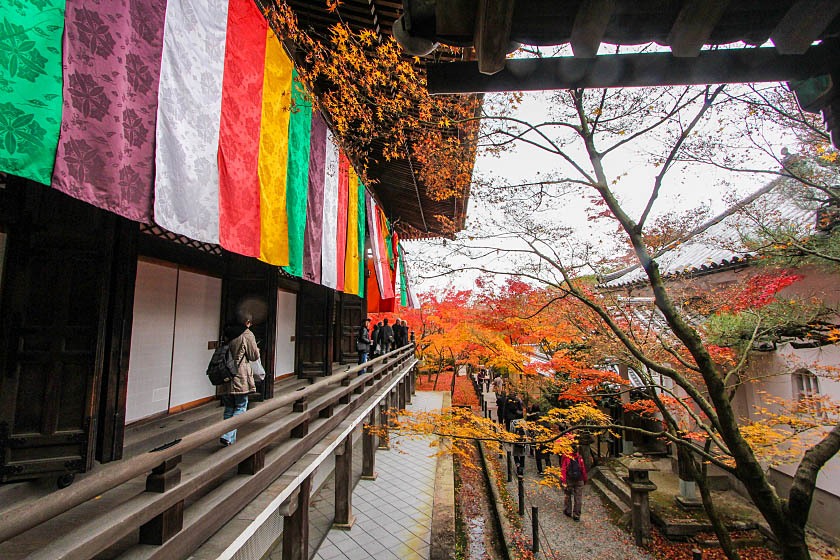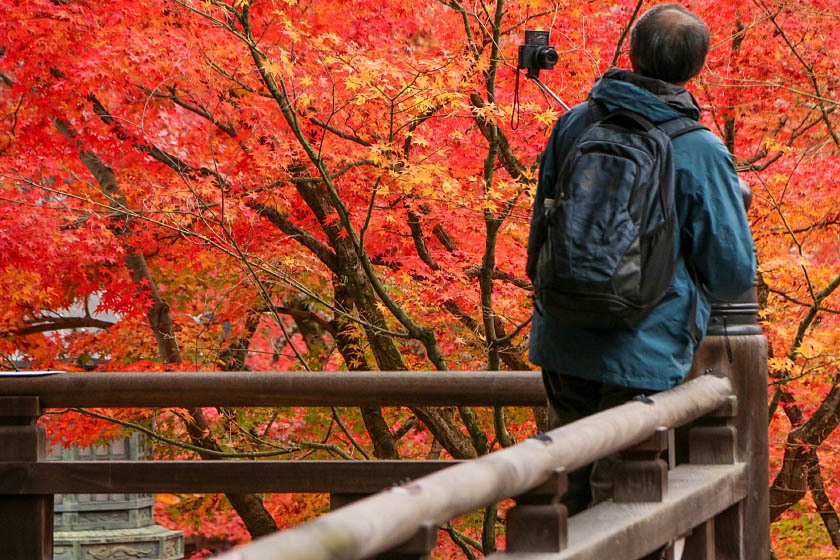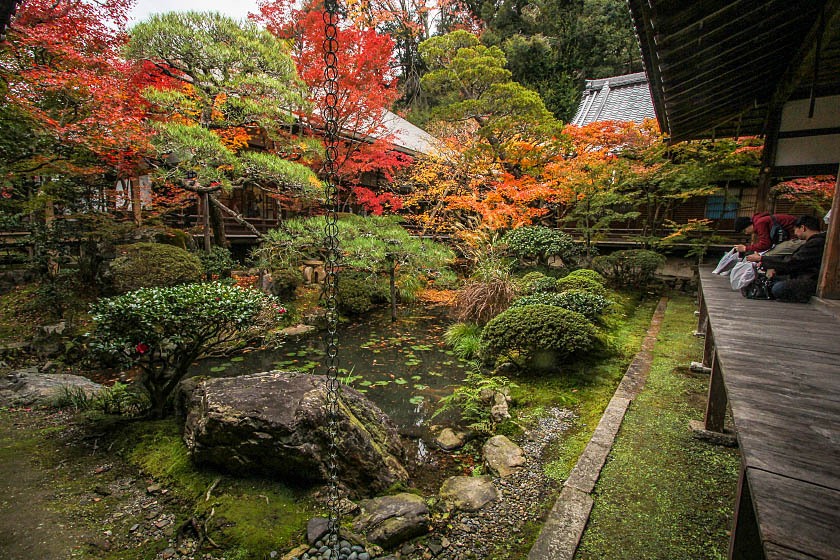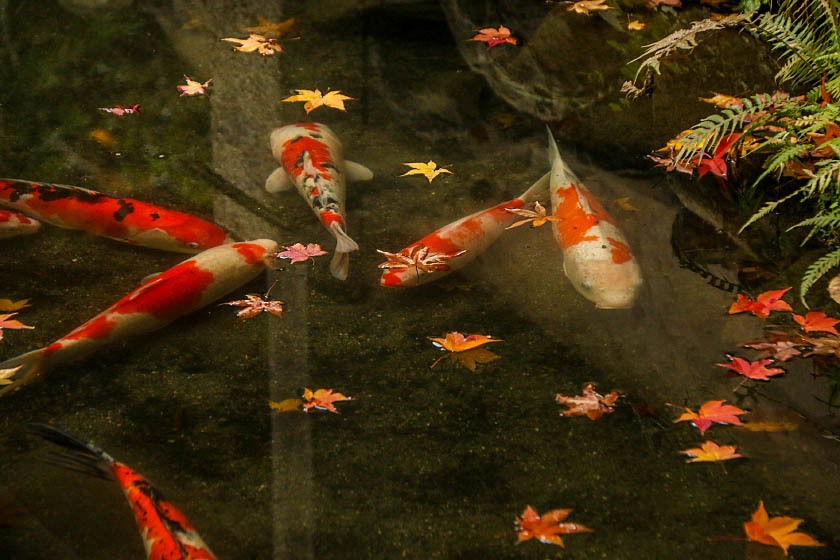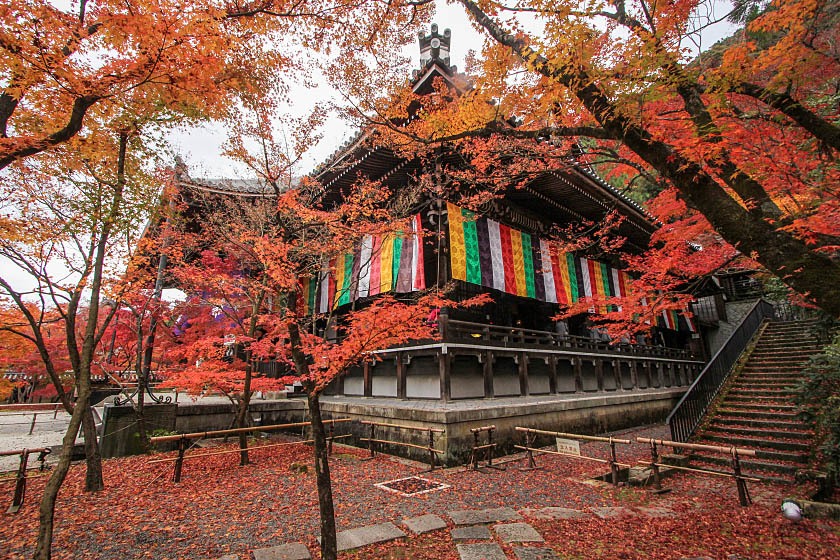 My last stop today was to Tofukuji Temple, located south of Kyoto Station. The autumn mega hot spot was impressively still showing plenty of peak color today as well, though I found the trees here slightly more advanced and beginning their decline than in other places I visited.
I expect the colors will still be enjoyable here for another several days.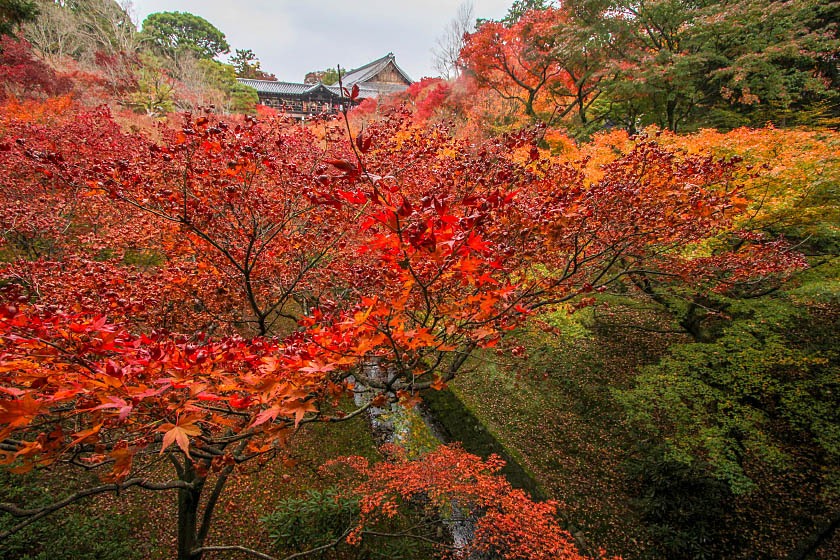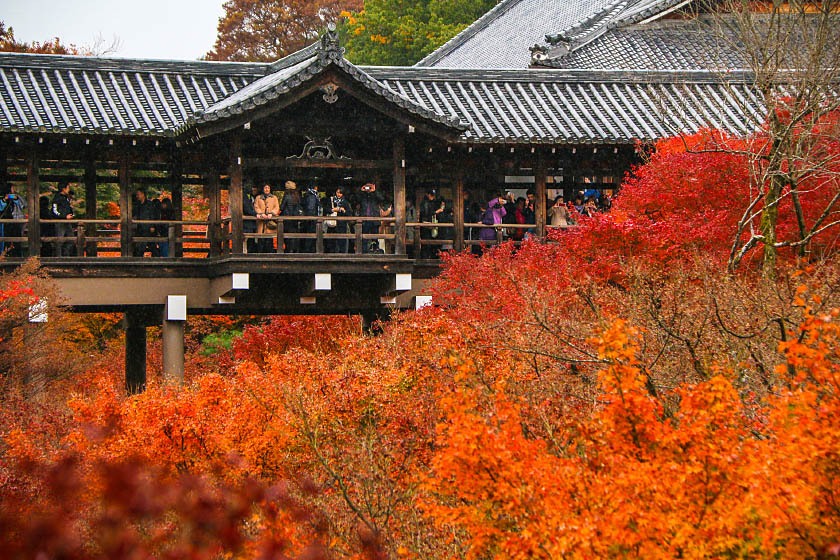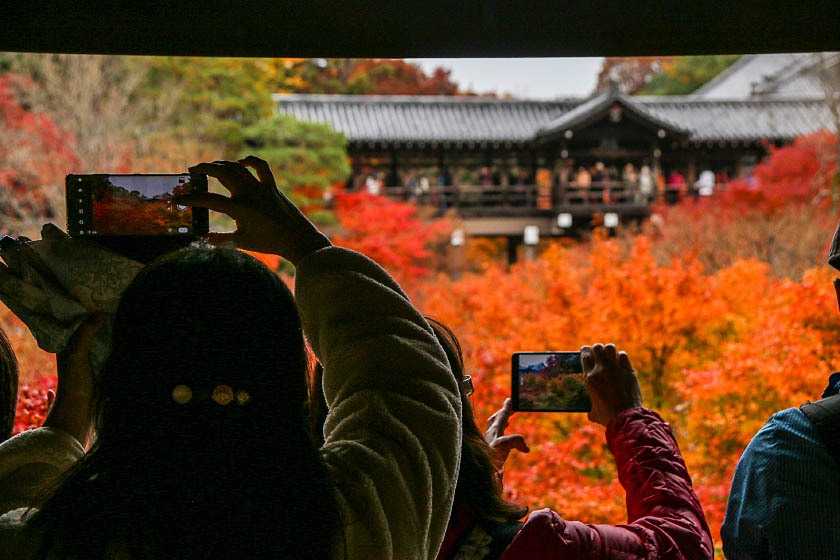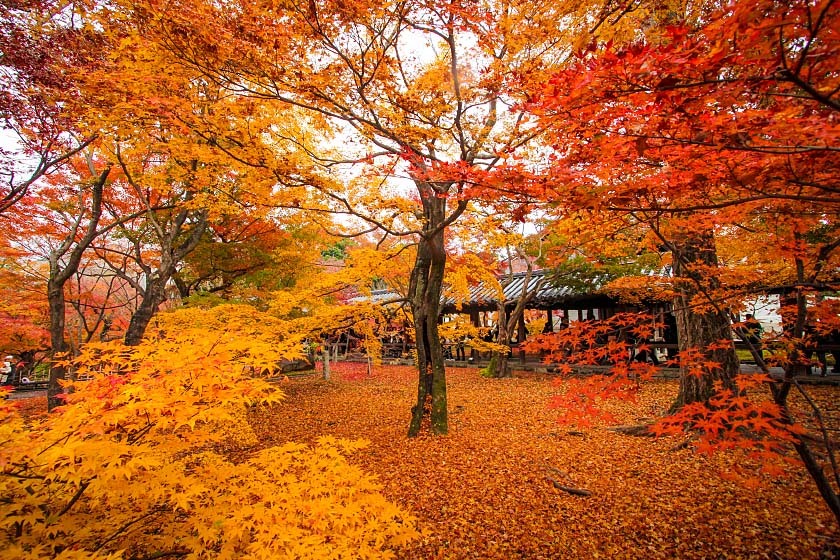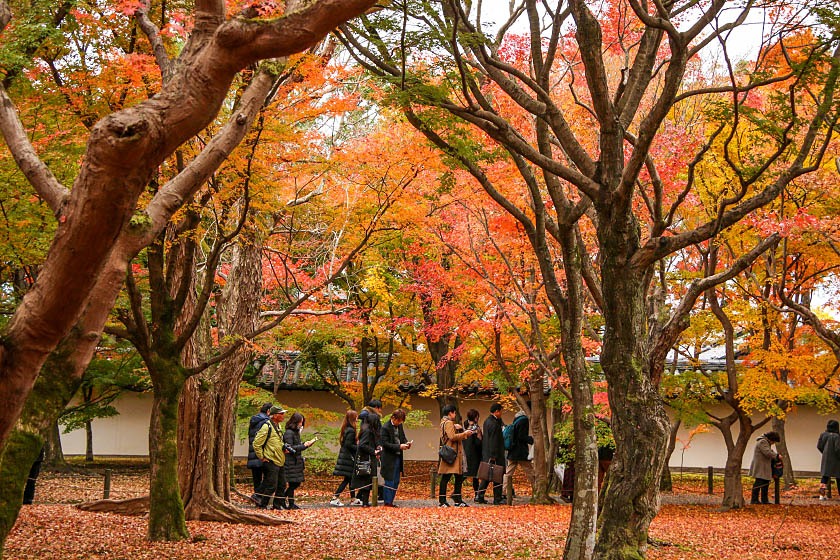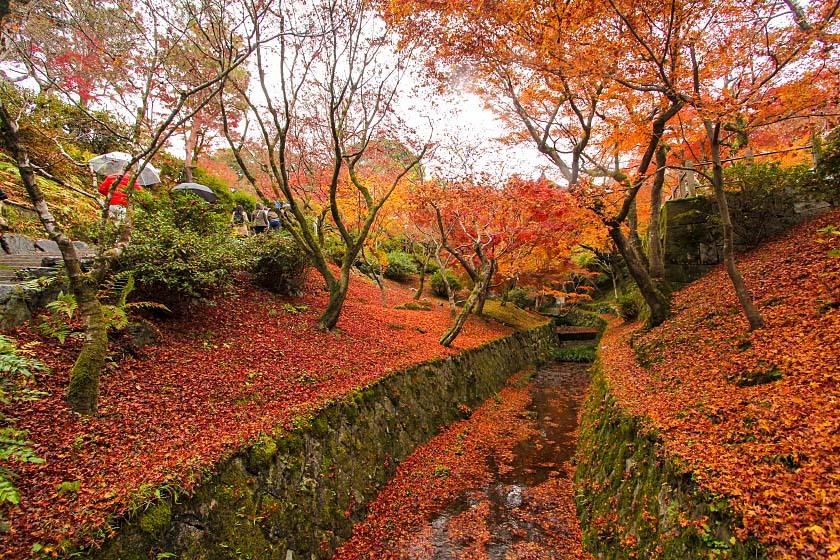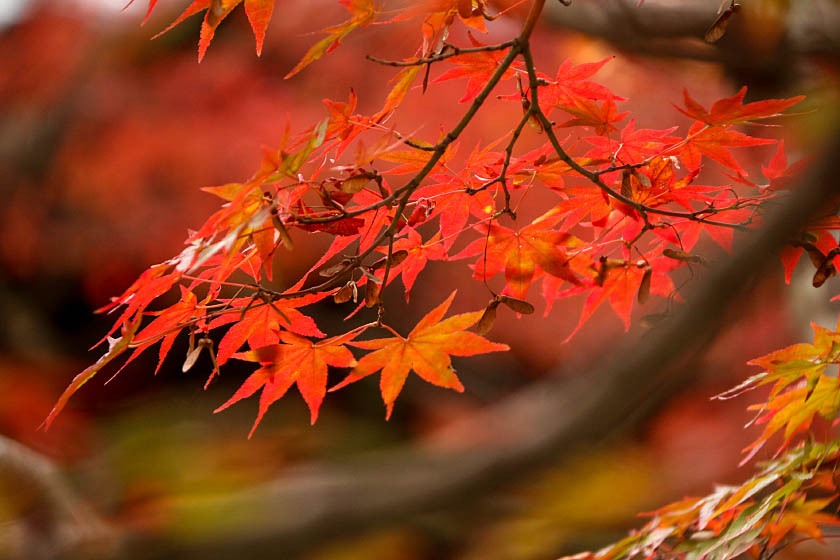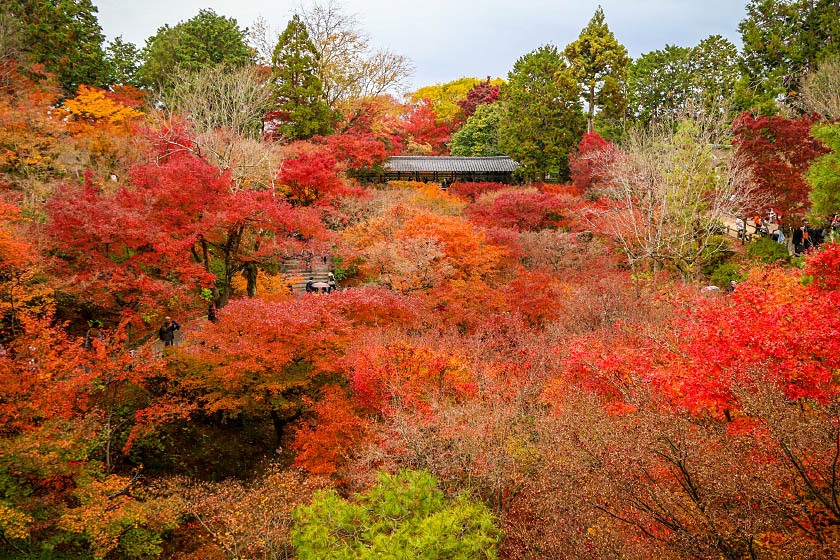 Questions? Ask in our forum.