Autumn Color Report 2015
Official autumn color reports by japan-guide.com
Where to see autumn leaves? - When do trees turn colors? - What trees turn colors?
Schedule of upcoming reports - Post your own report
2015/11/16 - Mount Takao Report
by joe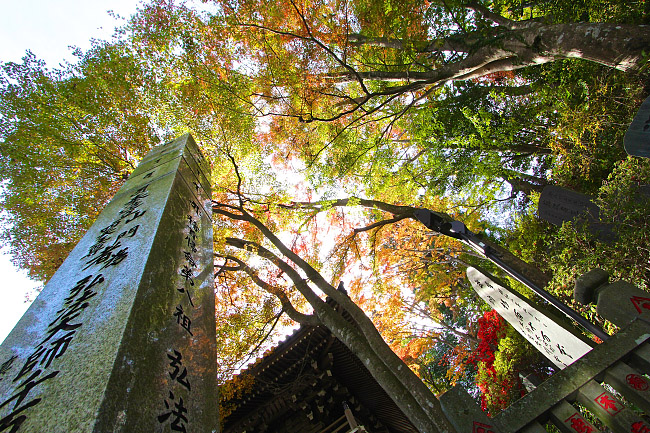 The autumn color season has finally begun in Tokyo this year, and our team is here to cover the progress at each of the city's best leaf-watching spots. While the color front has been moving rather fast this year in much of northern Japan compared with the seasonal average, the pace seems to be evening out as it moves down from the mountains, further south and into the capital.
As I reported last week, Tokyo's urban koyo (autumn color) spots are still just starting to develop more color, so today I headed a bit outside the city proper to check on the progress at Tokyo's Mount Takao. Still within the Tokyo Metropolitan Area (less than an hour west of Shinjuku by train), Takaosan (599 meters) is a favorite getaway for those looking to escape the busy city for a half-day amongst nature, especially during the autumn color season.
Compared to two weeks ago when Scott was last here, the colors on the mountain have progressed quite a bit. No longer just green everywhere, the area around the famous Yakuoin Temple in particular was starting to show some great color, especially the momiji (Japanese maple) trees.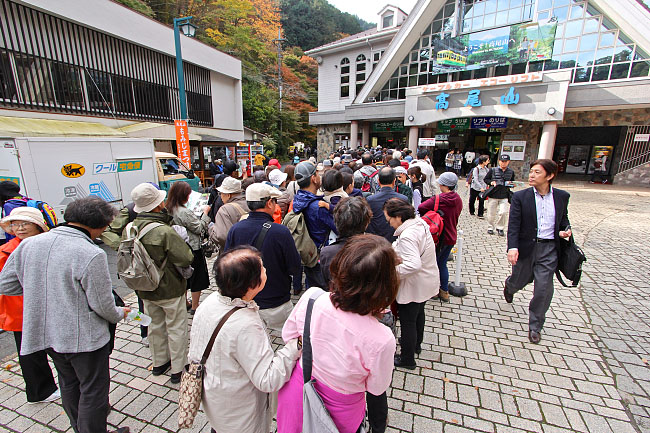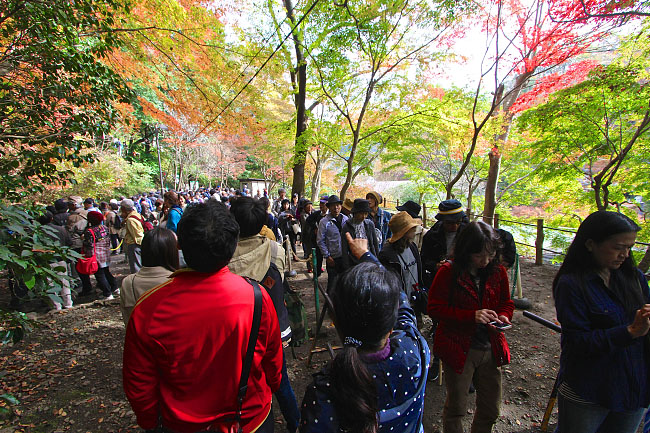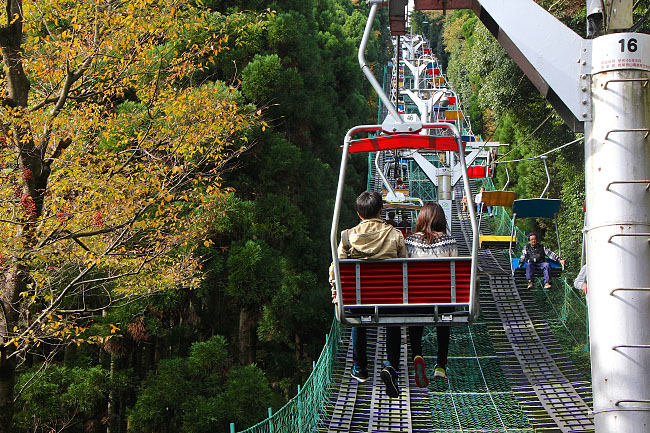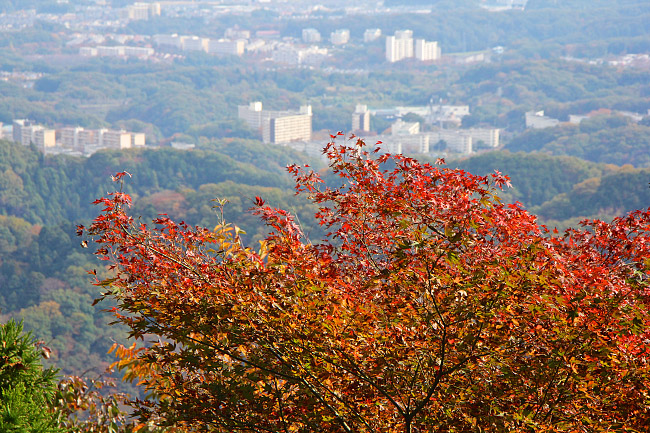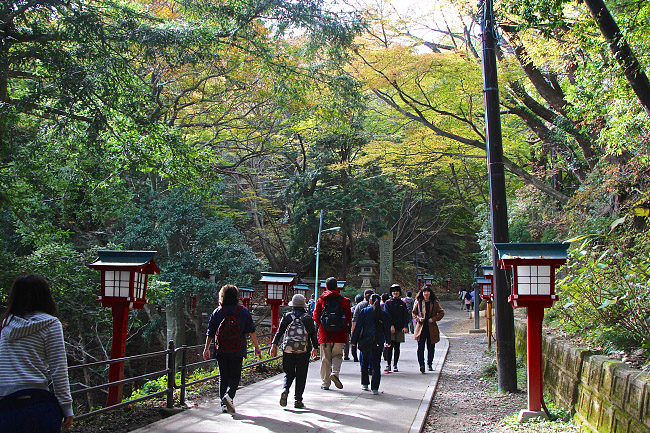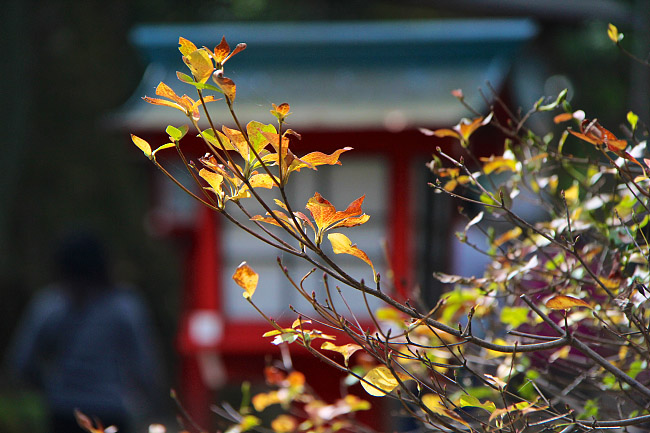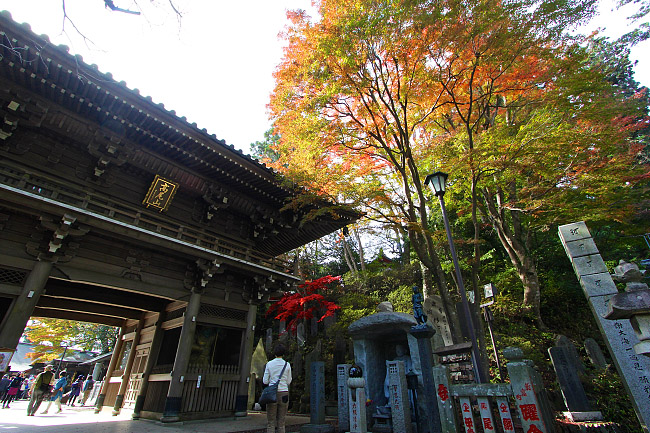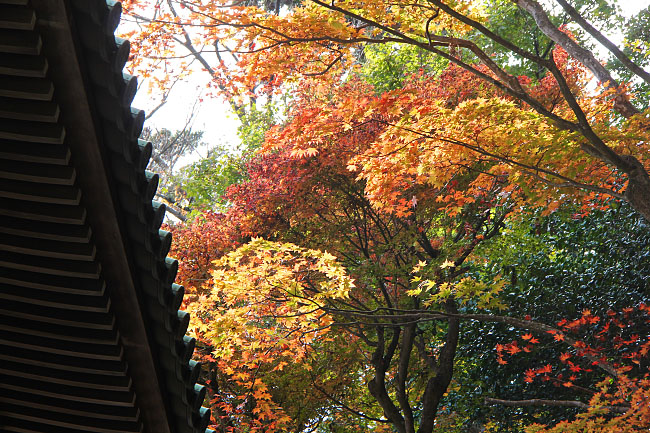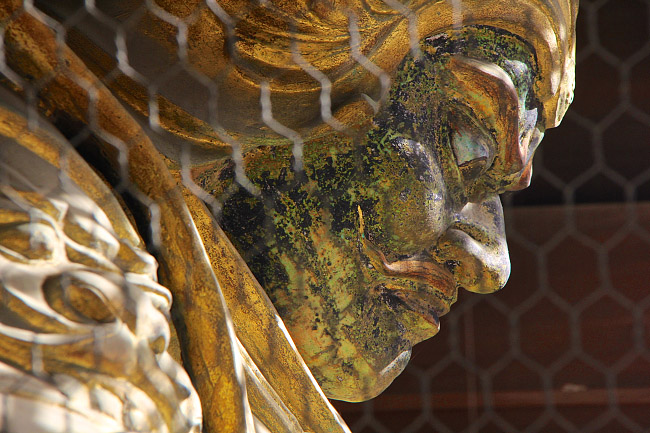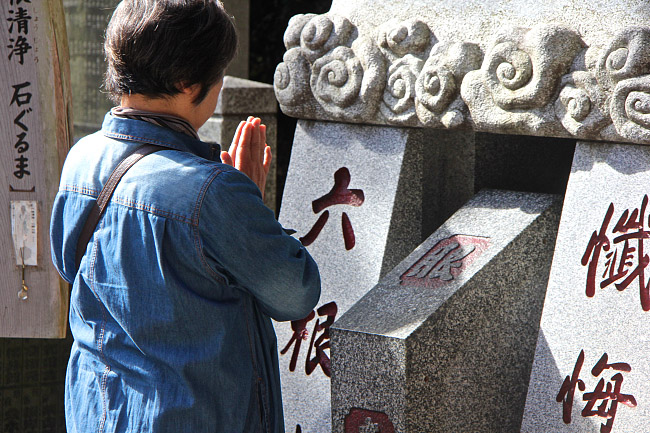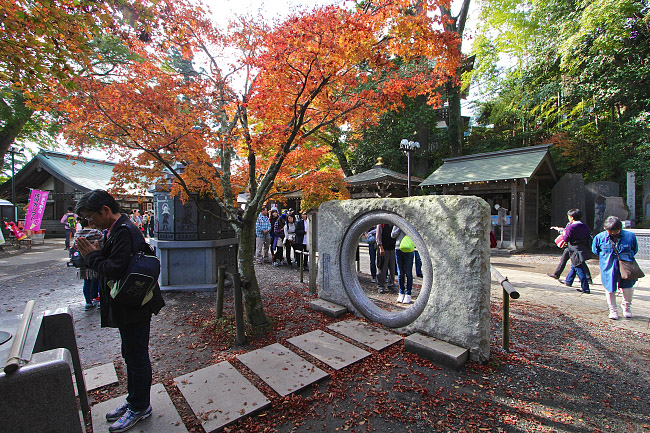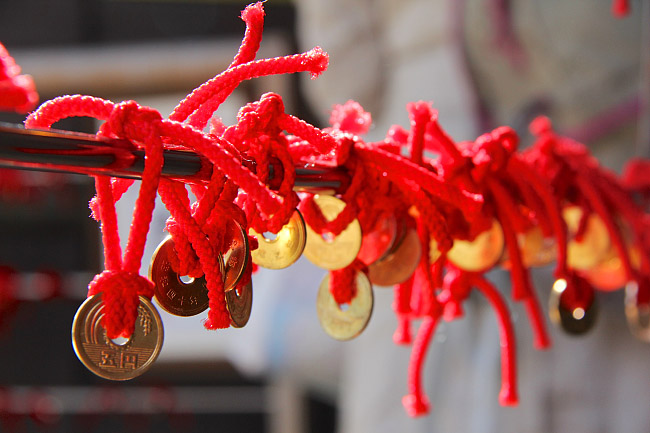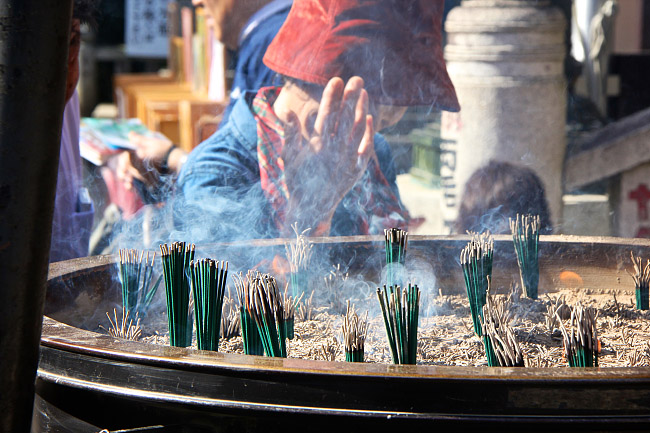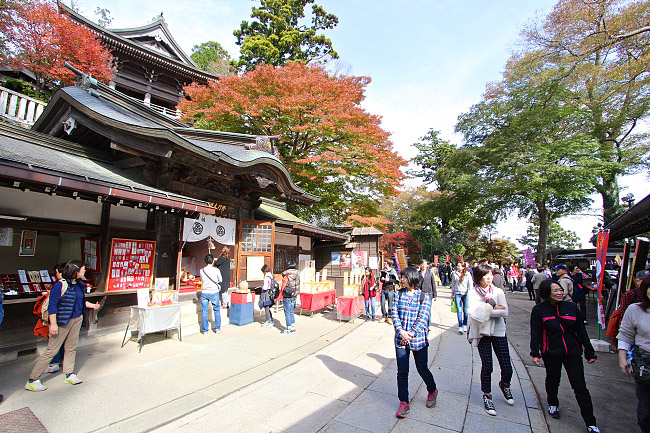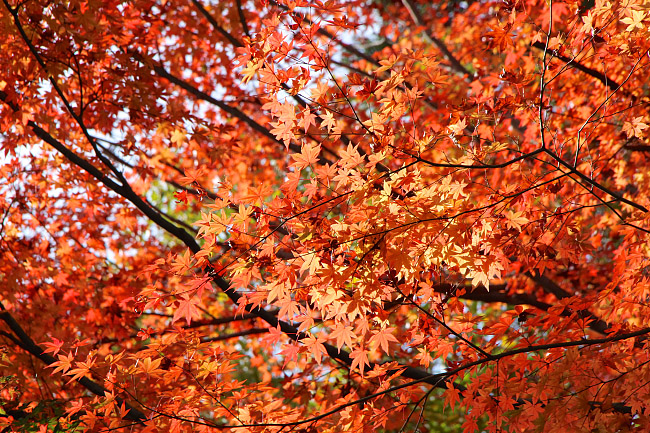 Towards the 599-meter-high summit, the leaves were even closer to their peak (if not beyond in some spots), drawing some healthy crowds for a weekday. The view from the summit was a bit hazy today, and unfortunately the view of Mount Fuji, which can be quite impressive on a clear day, was a little obscured by clouds (as Scott discovered firsthand in the Fujigoko area today). But the area was quite pleasant nonetheless with hikers stopping for picnics and plently of photos.
For those interested in catching some autumn color on Takao, the colors around the Yakuoin Temple will likely be peaking in the next week or so, and even those around the summit should remain nice for a little while longer, too—certainly some time left to get out and enjoy it!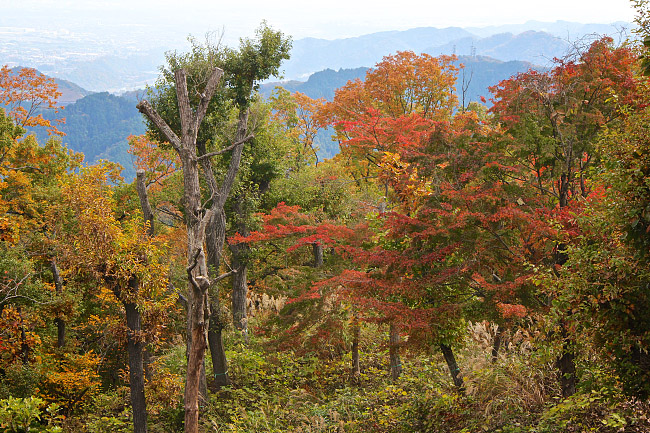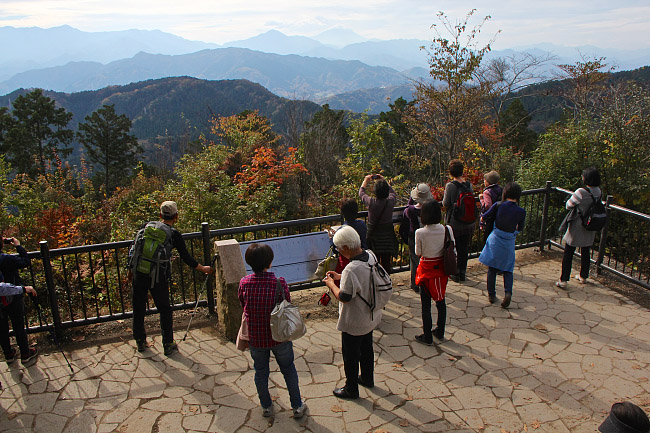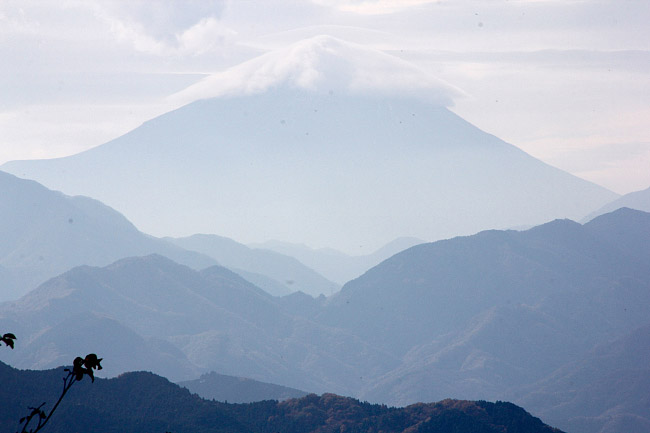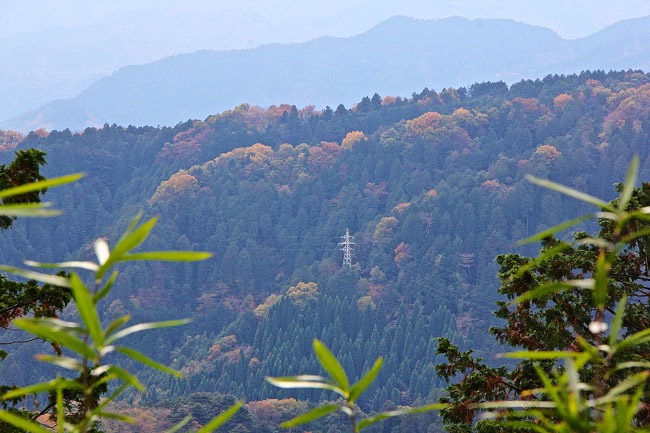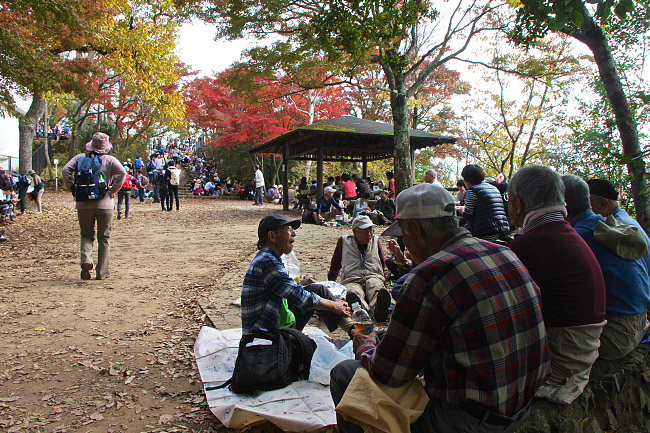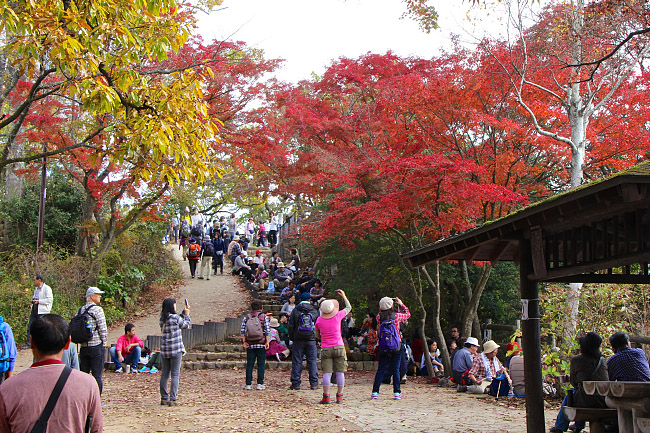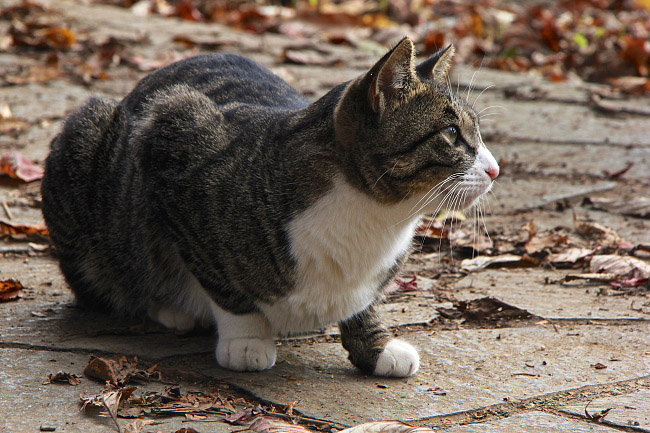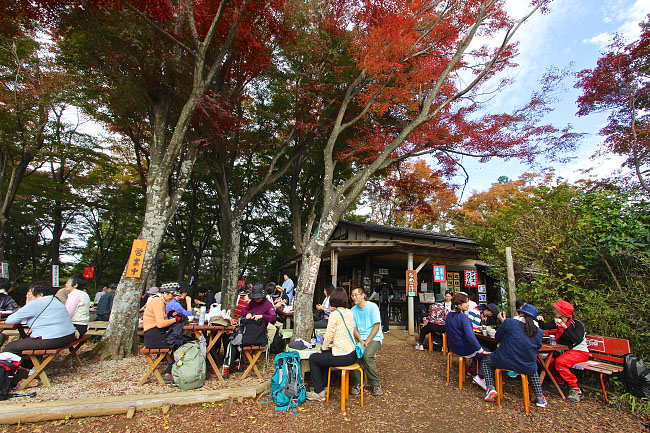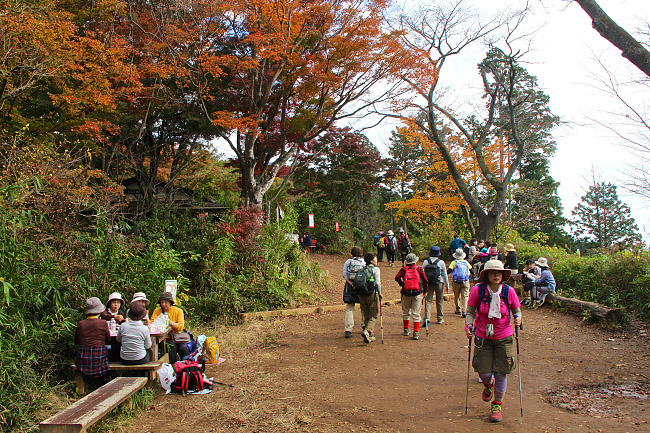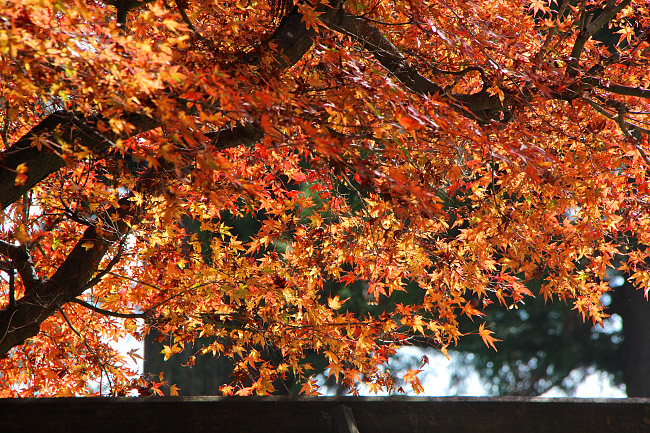 Questions? Ask in our forum.