Autumn Color Report 2015
Official autumn color reports by japan-guide.com
Where to see autumn leaves? - When do trees turn colors? - What trees turn colors?
Schedule of upcoming reports - Post your own report
2015/11/25 - Miyajima Report
by scott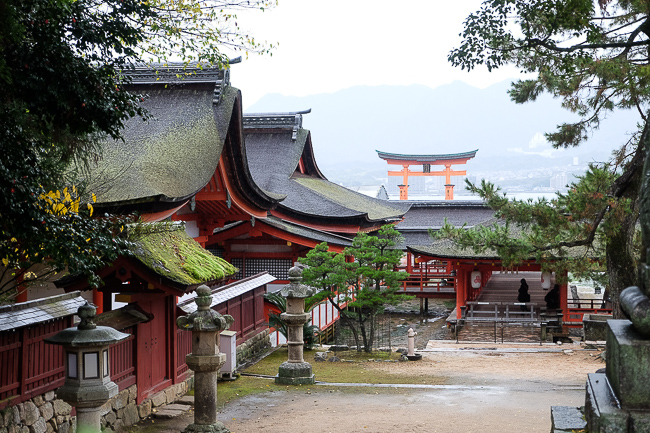 Today I headed over to Miyajima in Hiroshima Prefecture to check out the autumn colors (koyo) on the island. When Raina visited Miyajima two weeks ago the foliage was just shy of the peak. Unfortunately, koyo doesn't last forever and by now the majority of sights around the shrine island are devoid of colorful foliage save some pockets here and there.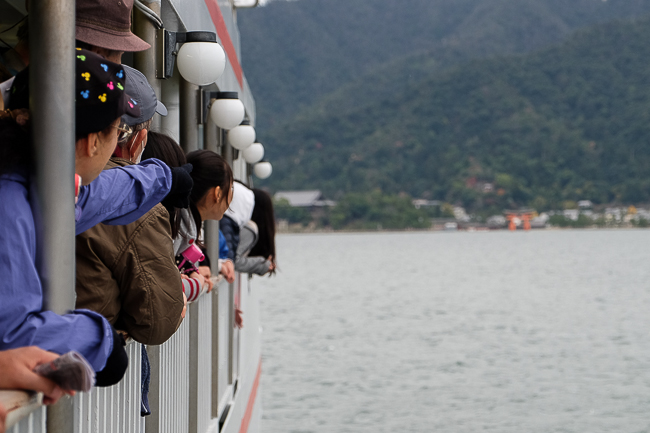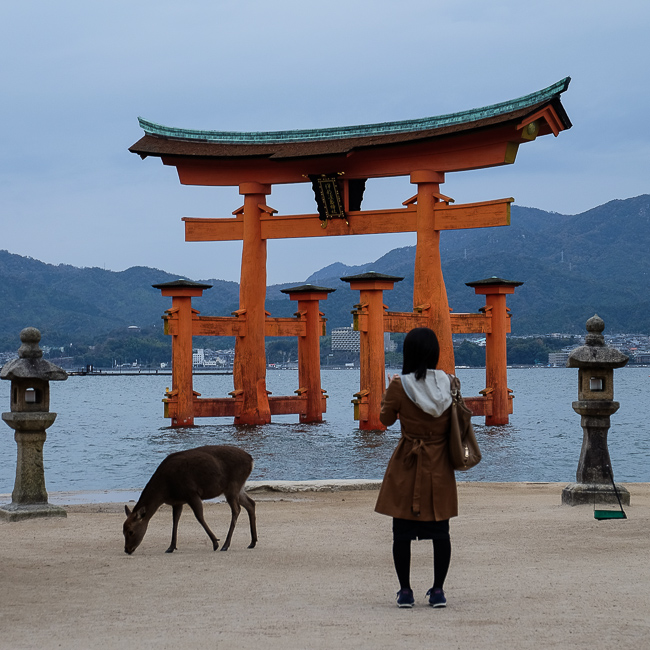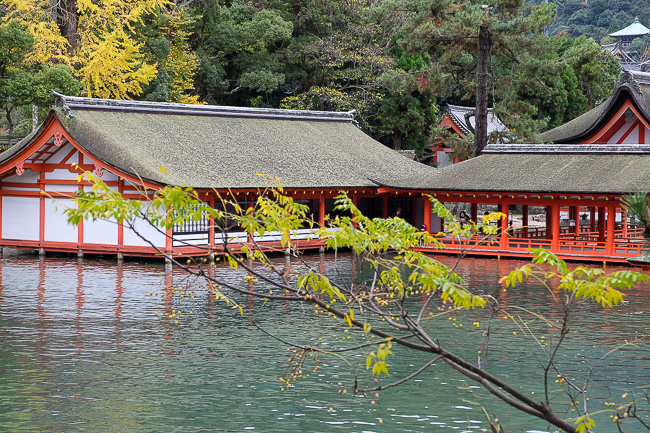 I started the day passing by Itsukushima Shrine and heading up the mountain slope to Momijidani Park, which is one of the island's prime koyo spots as it is just filled with maple trees. However, by now most of the maple leaves have turned brown or fallen or both, and the park is mostly just populated by bare branches. There were a few lone, colorful trees here and there if you looked hard enough though.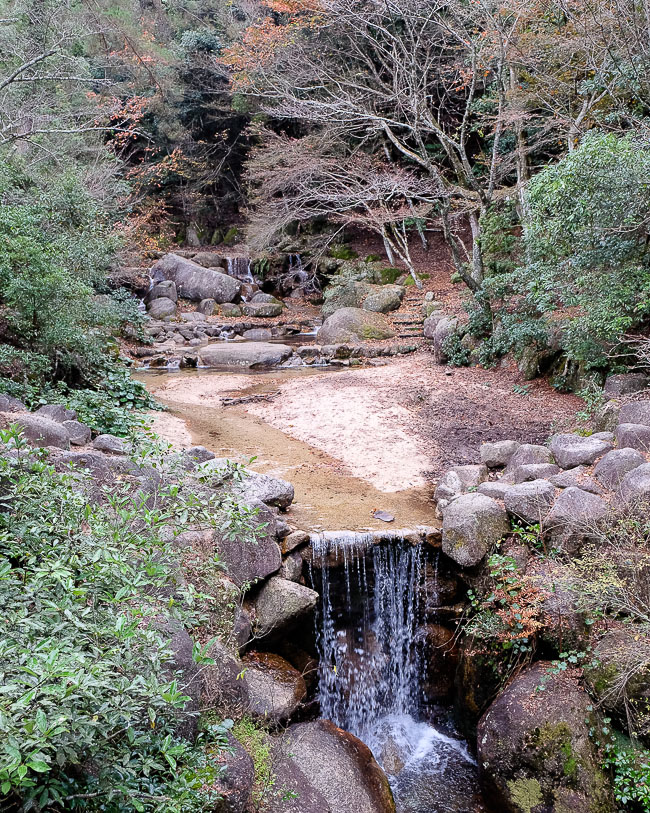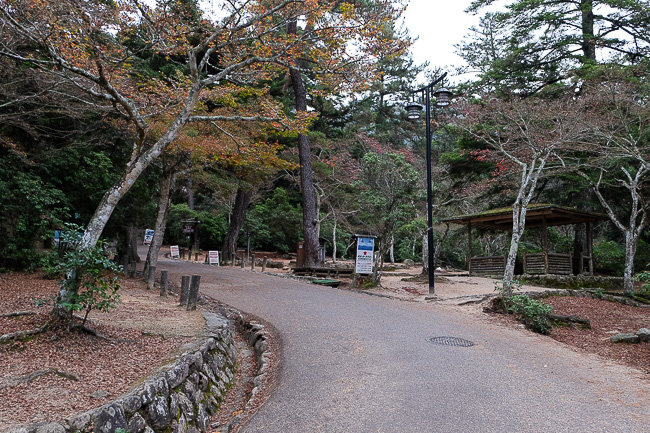 At the top of the park is the ropeway station where you can catch a gondola and then transfer to a ropeway to a secondary peak of Mount Misen. I didn't have very high expectations for the colors, due to the barrenness of the maples around the lower town areas, however I was pleasantly surprised to see some wild maples and a few other later changing trees dotting the mountainside with their colorful foliage.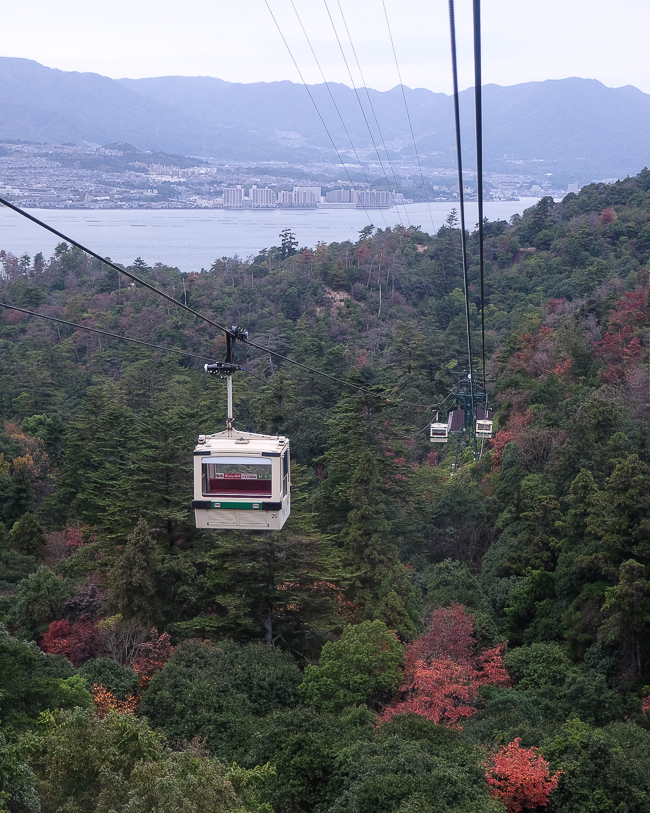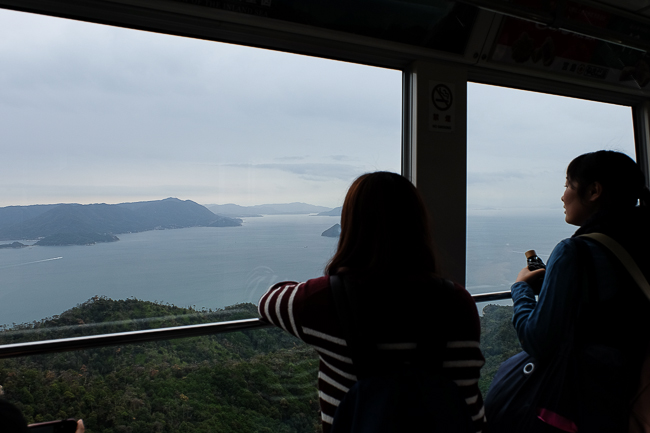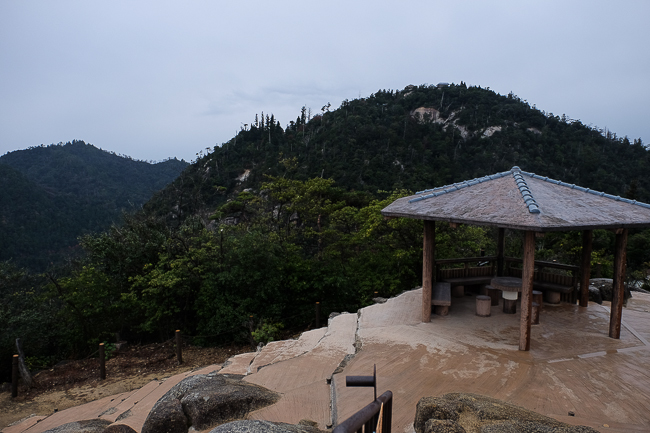 I arrived at the topmost Shishiiwa Station amid a light drizzle, and proceeded to hike the 20-30 minute climb to Mount Misen's highest peak. There were not many color along the way, but the hike was nice and passed by several interesting sights related to Kobo Daishi before culminating at a beautiful, relatively new observation deck at the 500 meter high peak.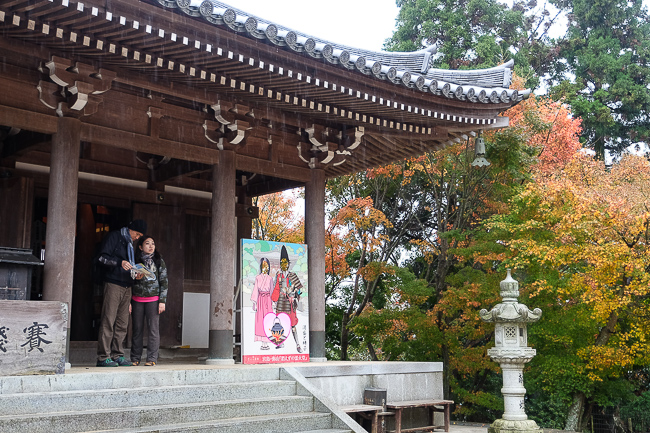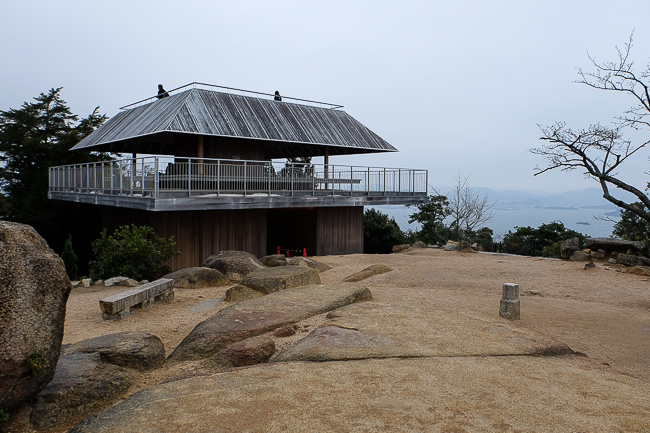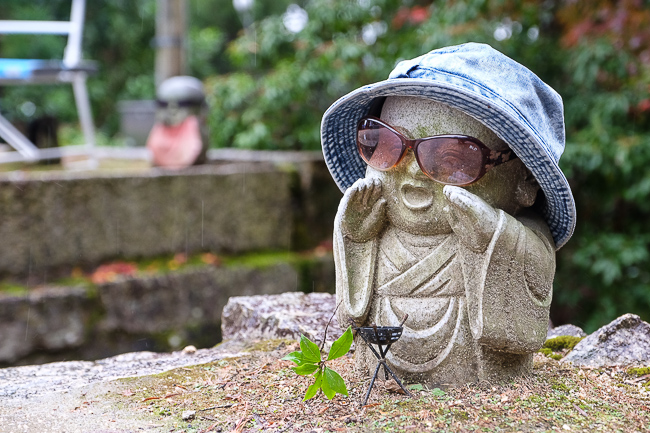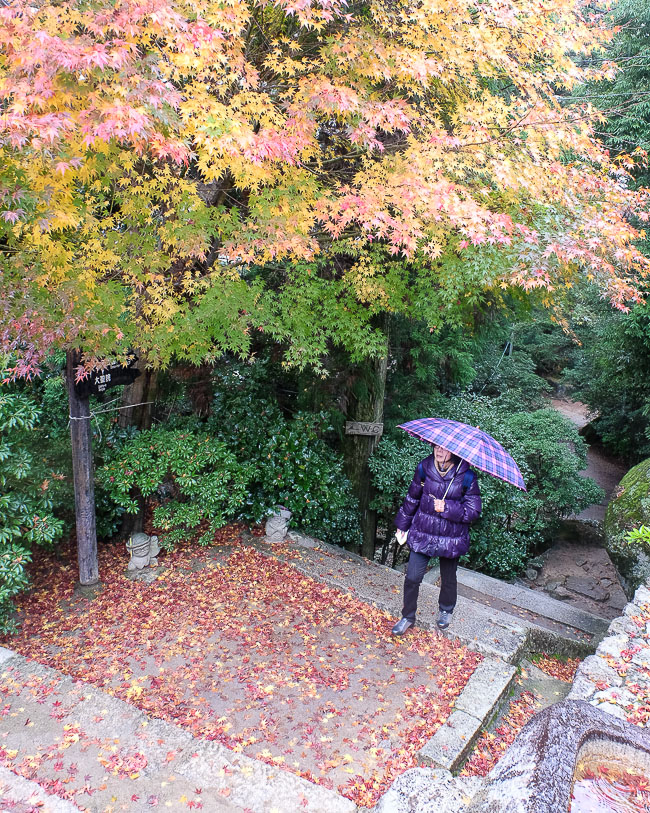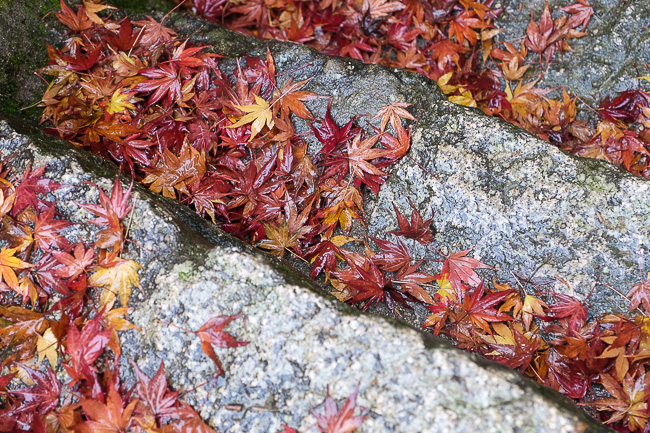 It was getting wetter and wetter so I hastily made my way back down the mountain along the Daisho-in Hiking Trail, which lead to Daisho-in Temple. The temple grounds are another of Miyajima's best koyo spots as there are plenty of maple trees planted around the buildings, which are complemented by an interesting collection of statues, artwork, ponds, and other more lighthearted Buddhist relics to enjoy while exploring.
Two weeks ago, Raina reported that the colors were just approaching peak, so I would have expected that the temple's koyo to be just about over by now. Luckily that didn't seem to be the case and the trees here were holding out as long as possible. The peak was clearly still not over, though the colors were not nearly as dense as when Raina visited.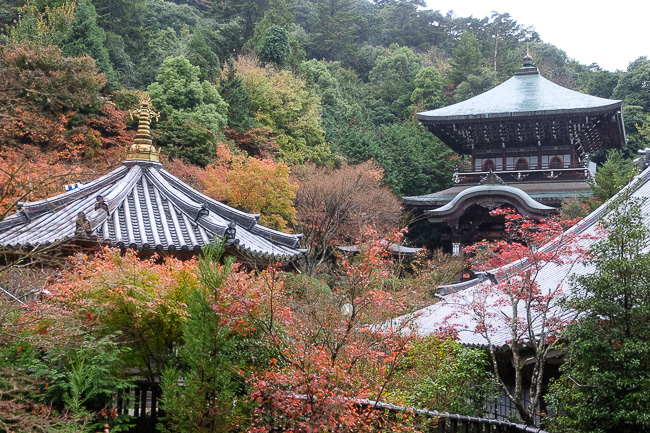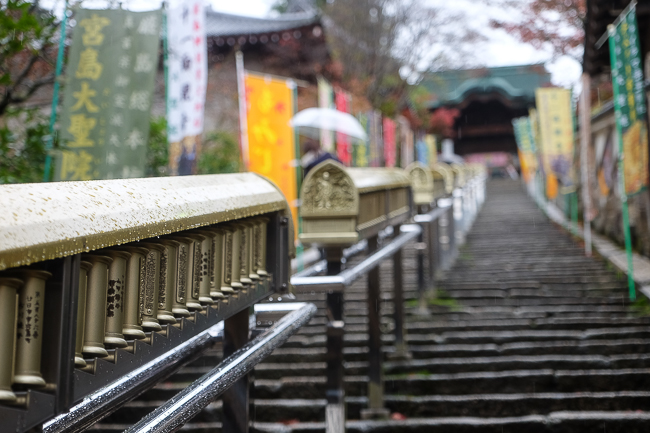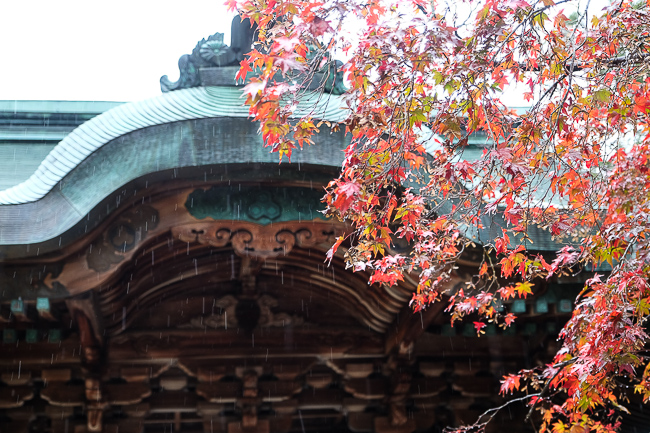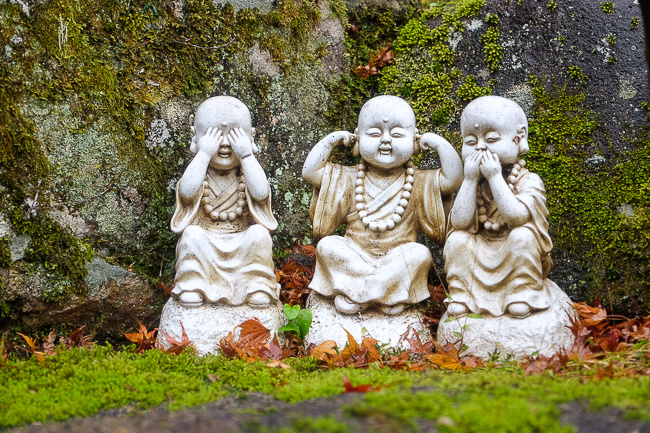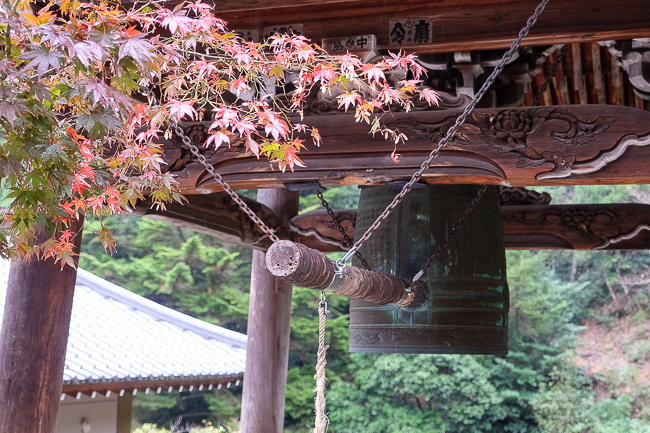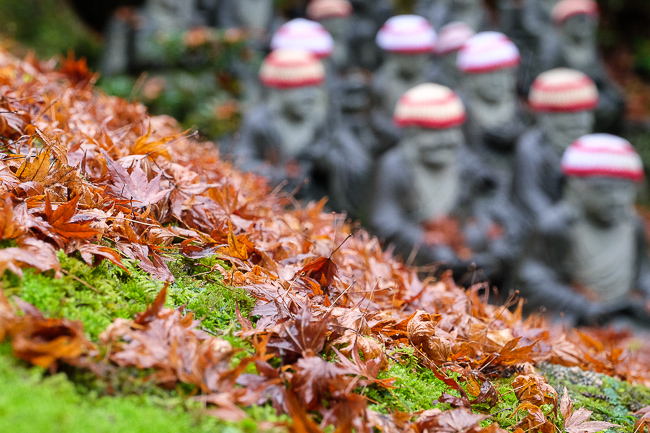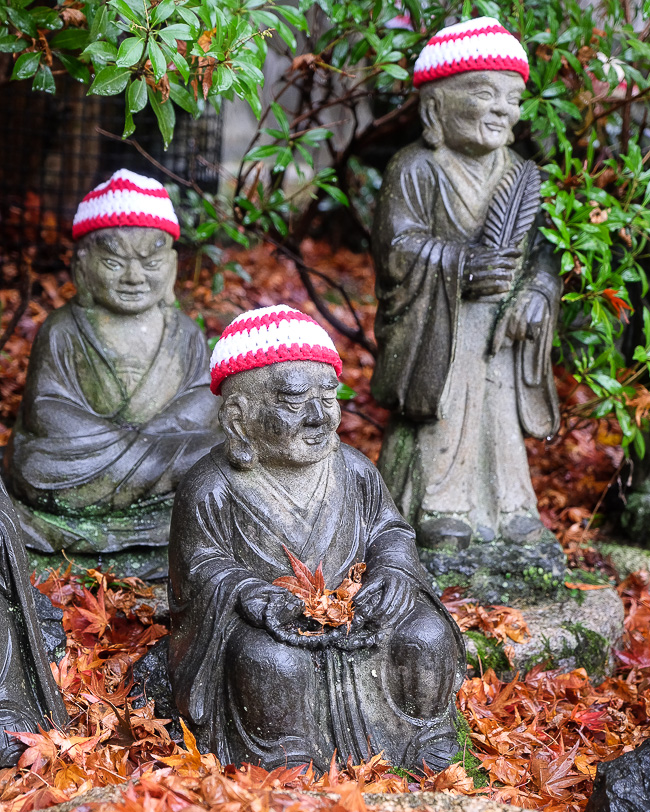 After hopping a ferry and train back to Hiroshima, I made my last stop at Shukkeien, a traditional Japanese garden about a 10-15 minute walk away from Hiroshima Station. The large garden is designed in a style that miniaturizes famous scenic views, for example, using small manmade hills to represent mountains or ponds as lakes and oceans.
I've visited in spring, when Shukkeien shows off its stuff as one of Hiroshima's popular cherry blossom spots. The cherries there are indeed quite nice, and I'm happy to report that there are plenty of maples planted all around the garden's large pond making it a nice koyo spot as well. Though not quite at the peak yet, the maples were showing off some nice orange and yellows and should continue to improve for several more days. In addition, the garden will be illuminated evenings until 21:00 through November 29th (this Sunday).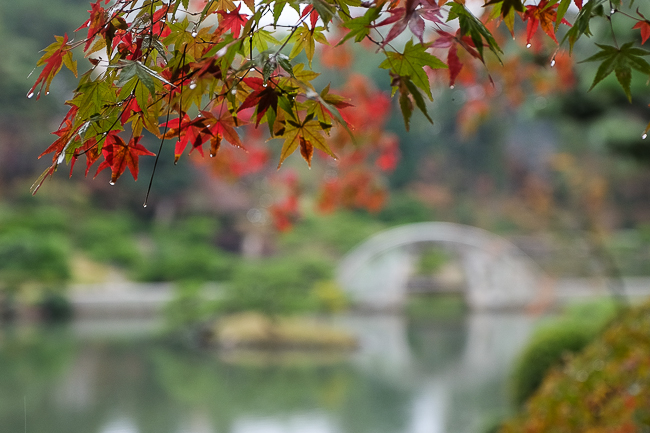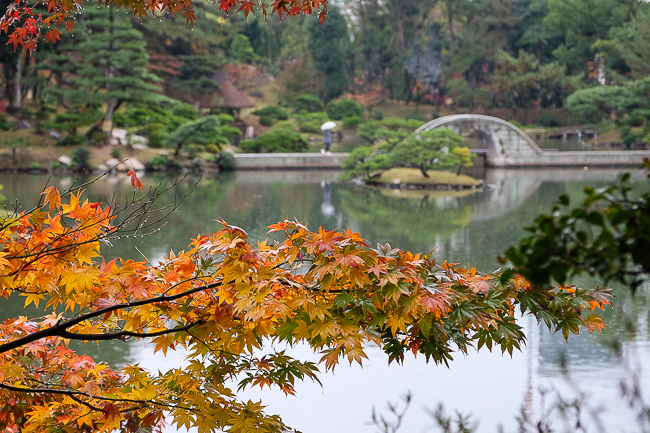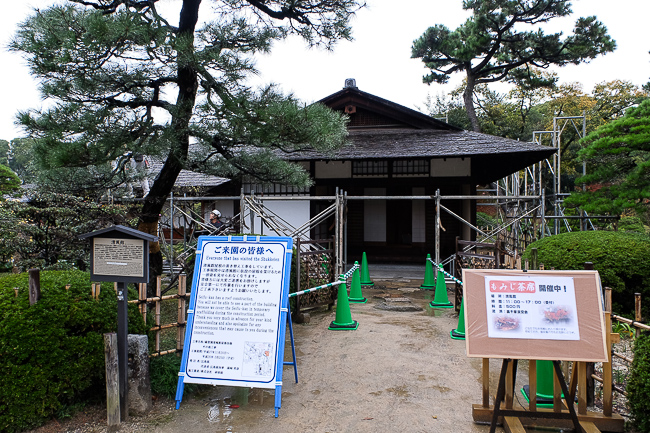 Questions? Ask in our forum.