Autumn Color Report 2012
Official autumn color reports by japan-guide.com
Where to see autumn leaves? - When do trees turn colors? - What trees turn colors?
Schedule of upcoming reports - Post your own report
2012/11/27 - Tokyo Report
by scott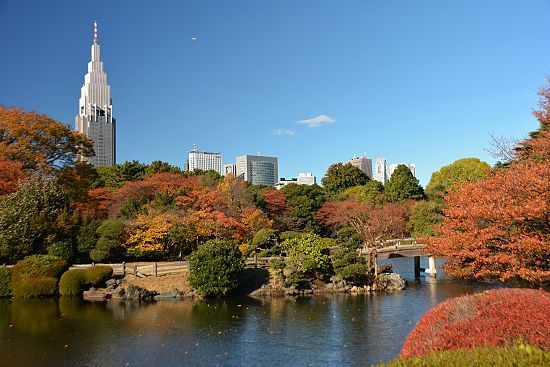 Another week has passed since Schauwecker made our last autumn color report from Tokyo, so today I headed back down to the city to revisit some of last week's sites. Quite a bit of progress has been made over the last six days and the trees were really beginning to show some nice colors.
My first stop of the day was to the Ginkgo Avenue (Icho Namiki) near Aoyama-Icchome Subway Station. The ginkgo trees that line the approach to National Stadium have further improved since last week and the majority of trees now look to be at or approaching their peak.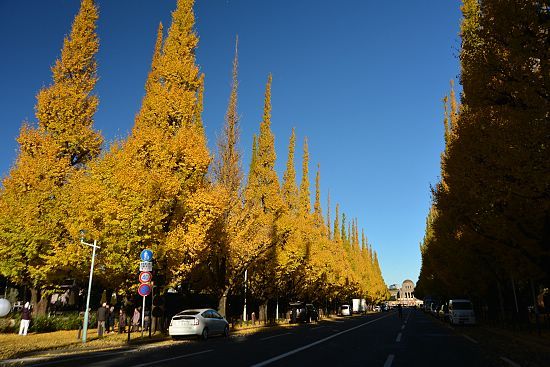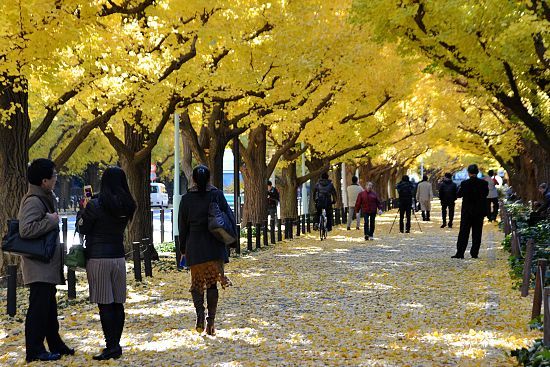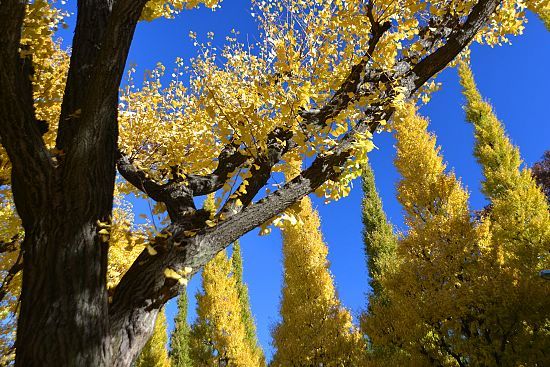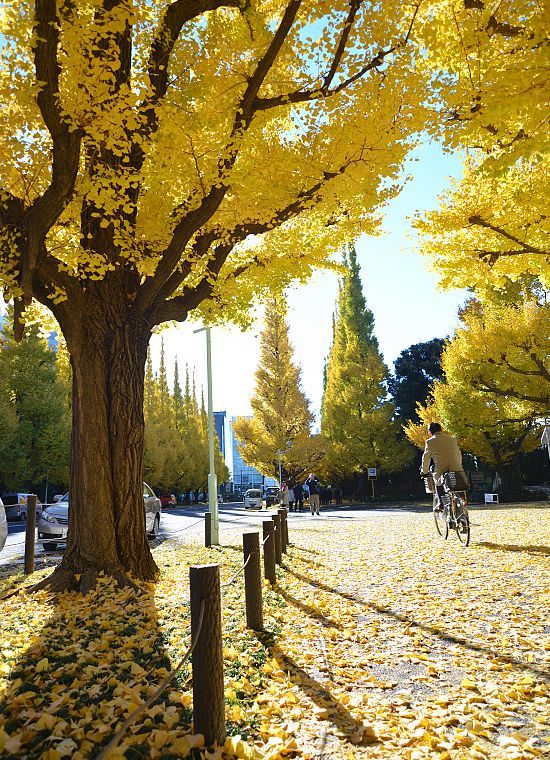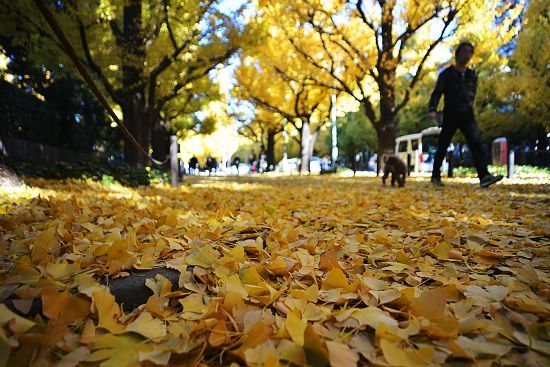 After checking out the ginkgoes I continued walking past the National Stadium and headed to nearby Shinjuku Gyoen. Since last week the maple trees around the park's Japanese Garden have really begun to show some nice color, and some of the more exposed trees have already reached vibrant shades of red and orange. It was still early though, as the maples in this part of the park were only beginning to approach their peak.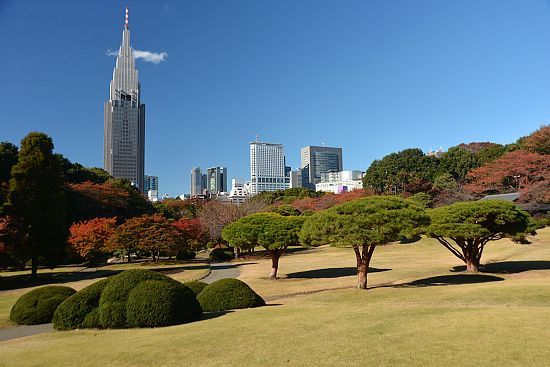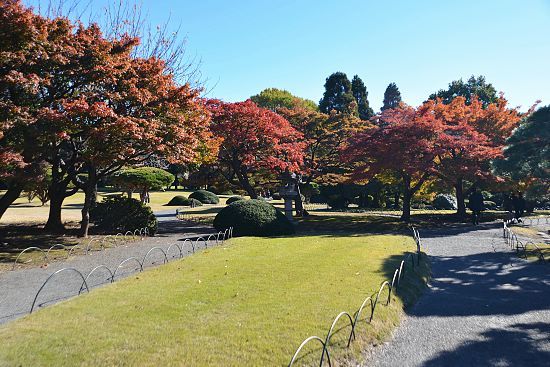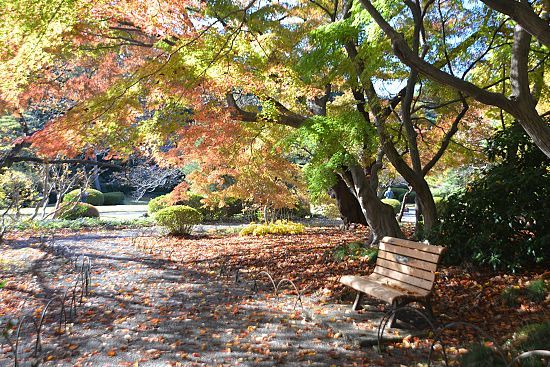 The maple trees around Momijiyama (Maple Mountain), on the other hand, were a little bit behind those around the Japanese Garden. There were several individual trees that were showing nice colors, especially along the edges of the pond, but as a whole the area was still in the early stages of changing. The more sheltered trees were, in fact, still very green.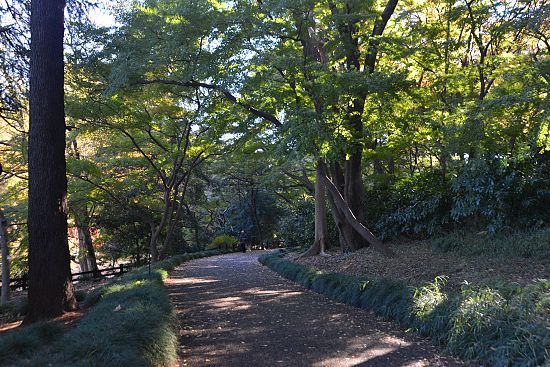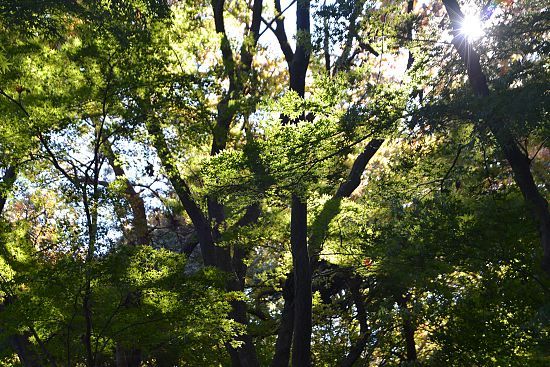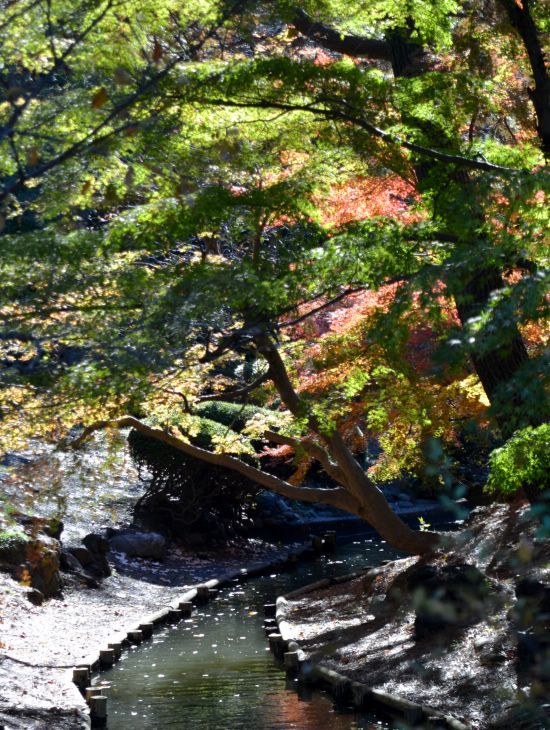 The cherry trees around Shinjuku Gyoen have pretty much peaked and have moved on to dropping their leaves. They were still quite attractive today, but will soon risk being overshadowed by the autumn season's more brilliant trees.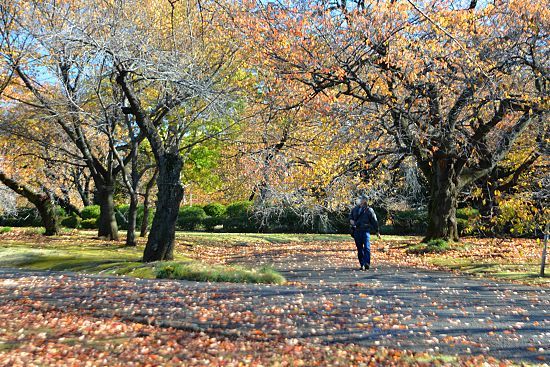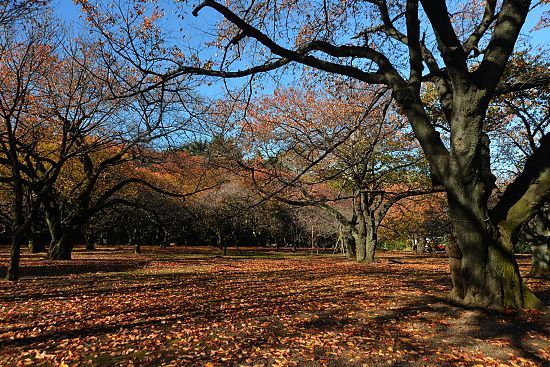 My final stop today was to Koishikawa Korakuen, a crowd favorite and one of Tokyo's best landscape gardens. The maple trees that surround the park's large central pond have improved quite a bit since last week, and many of them were approaching their peak today. The garden was definitely the highlight of the day and Koishikawa Korakuen should reach its overall peak pretty soon.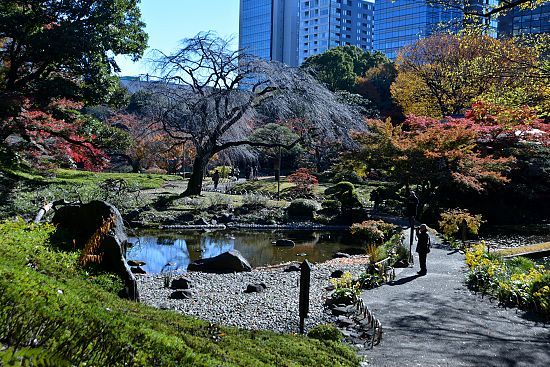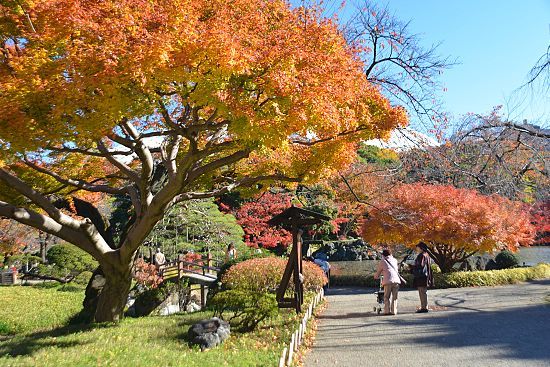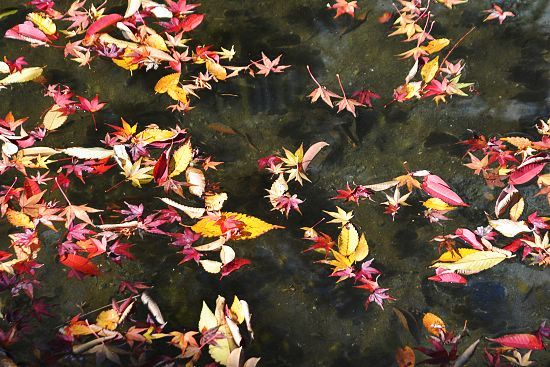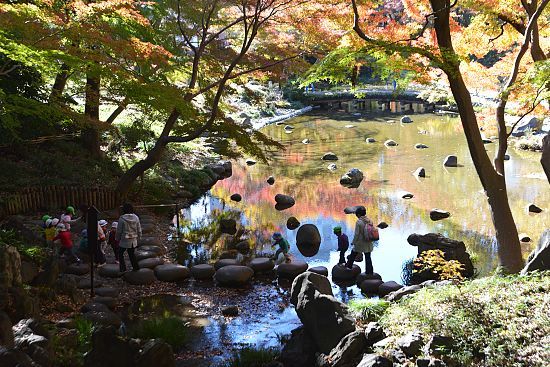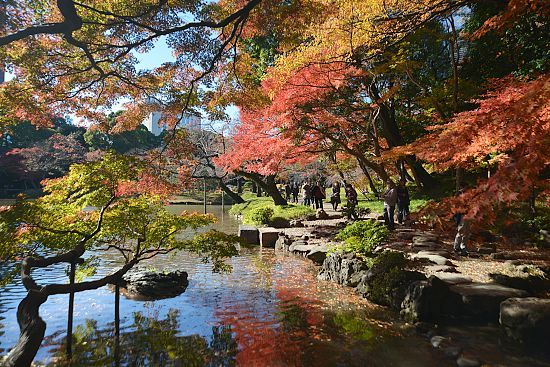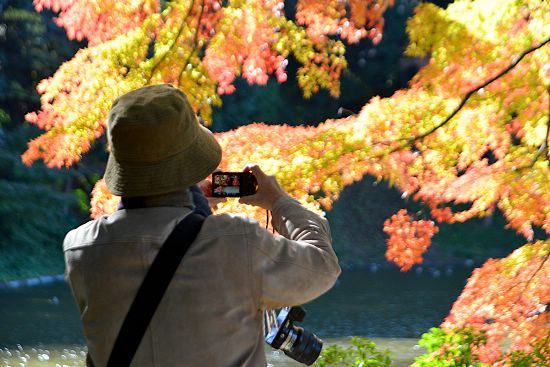 Questions? Ask in our forum.