Autumn Color Report 2013
Official autumn color reports by japan-guide.com
Where to see autumn leaves? - When do trees turn colors? - What trees turn colors?
Schedule of upcoming reports - Post your own report
2013/10/29 - Yamadera Report
by scott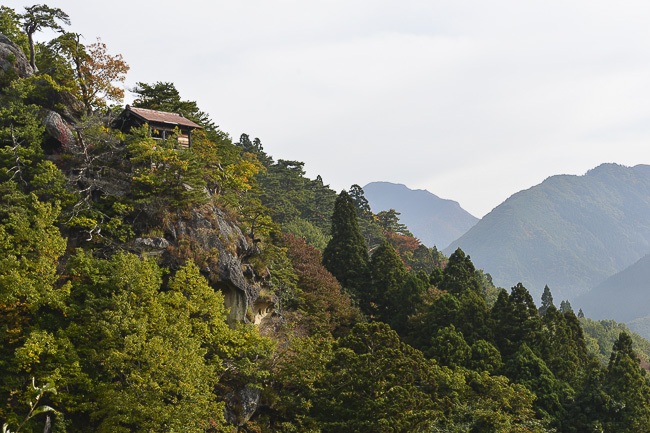 It has been a long time coming, but today I finally made it out to Yamadera Temple in Yamagata Prefecture to check out the fall colors (koyo). The scenic temple can be found in the mountains just north of Yamagata City, and can only be reached via a paved path up the mountain slope. Overall you have to climb around 1000 stairs to see the inner most temple buildings, but those who make it are rewarded with views of the ancient wooden structures perched on the cliffs high up above the valley below.
The trail up the mountain starts off at Konponchudo Hall, Yamadera's main hall, which lies at the base of the mountain just about a five minute walk from Yamadera Station. From there it takes around 30 minutes to reach the top. The forests around the base of the mountain were decidedly green this morning, which is understandable as it is still pretty early in the season for the lower elevations. The maples around the base were not even beginning to change, while some of the horse chestnut trees (tochinoki) have just started to turn yellow.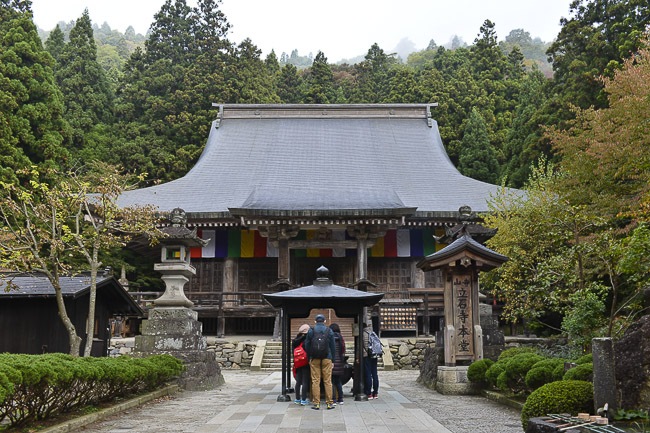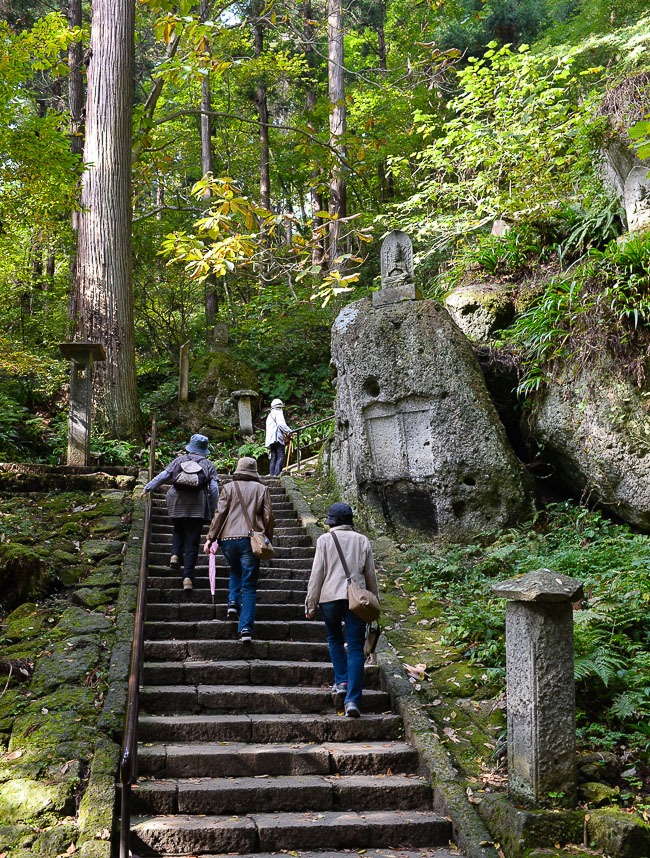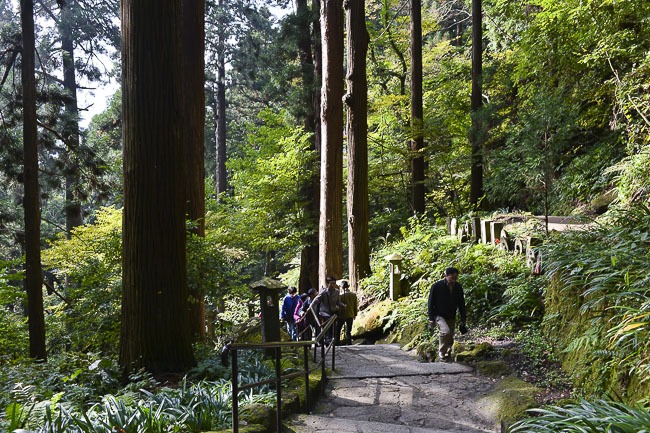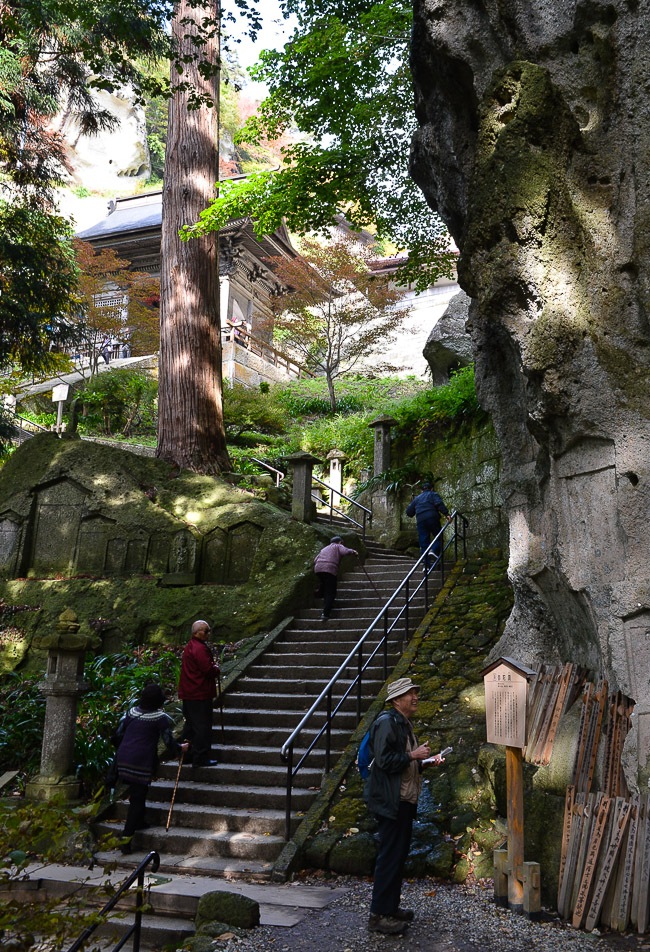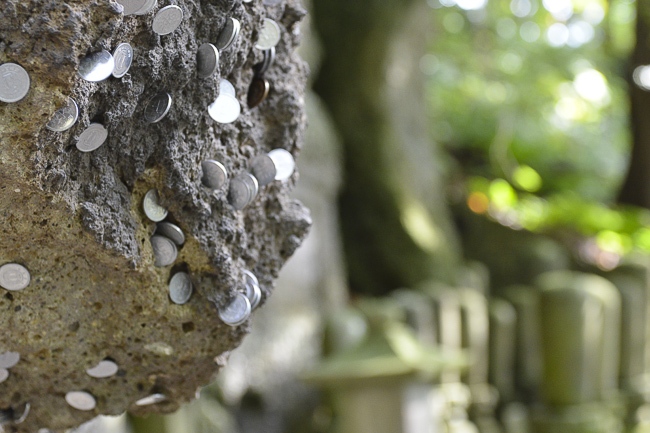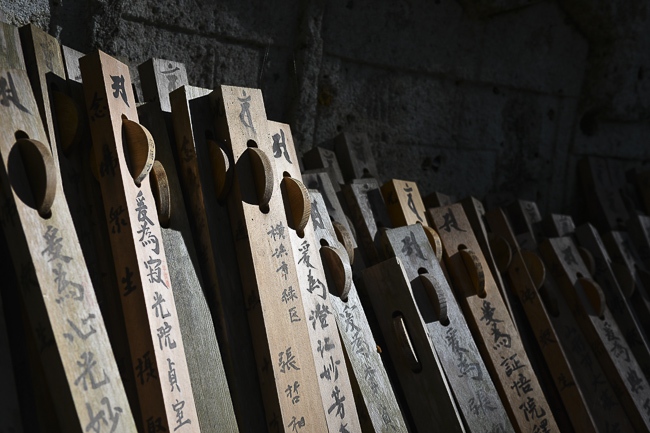 It was also pretty early in the season around the higher parts of the temple too, with most of the maples only at the beginning stages of their autumn transformation. Today is about a week earlier than our visits in previous years when the colors were much more advanced. So I think that this is pretty typical for this time of the season, and I would estimate that it will take another week or two for the colors to really peak around Yamadera.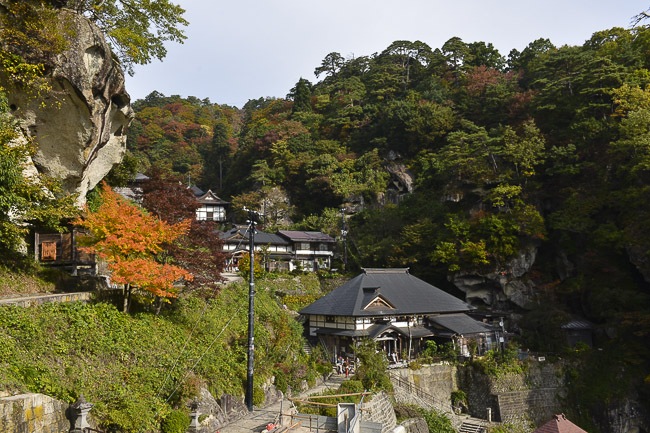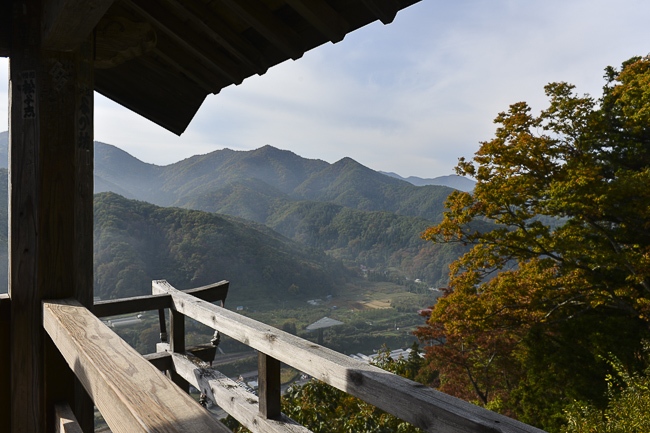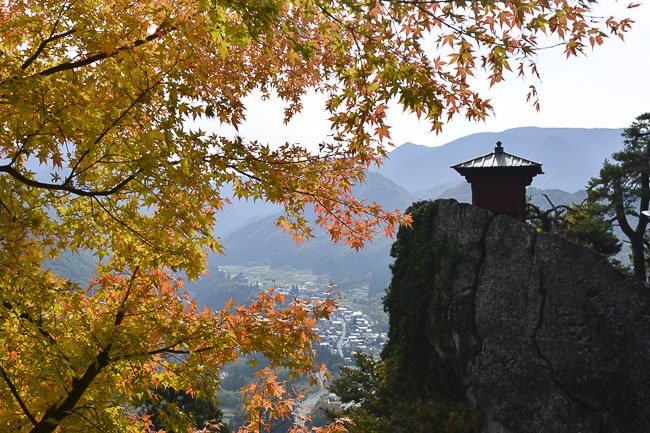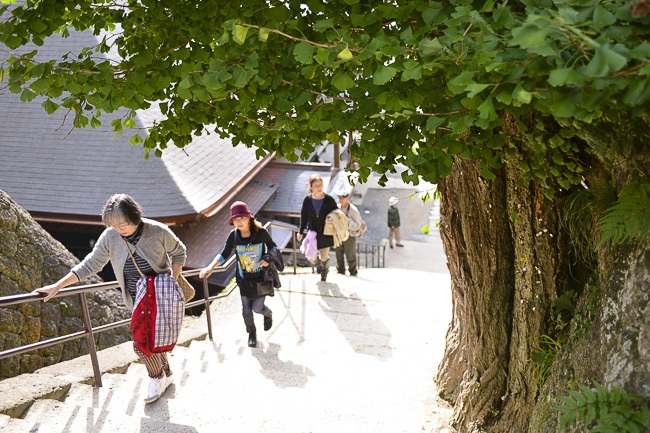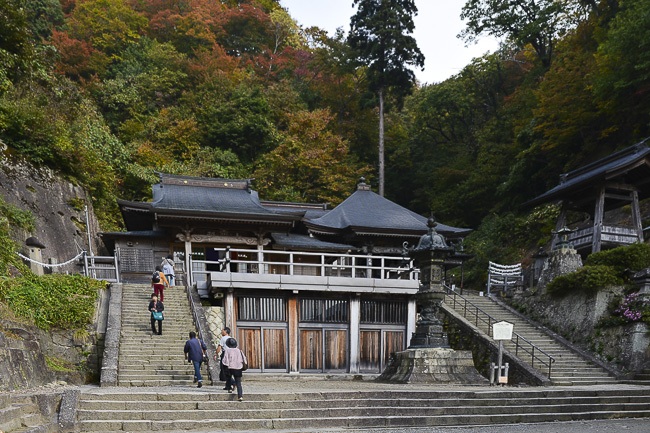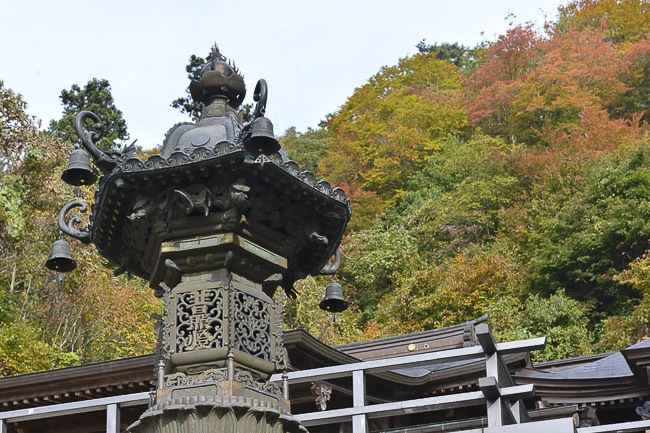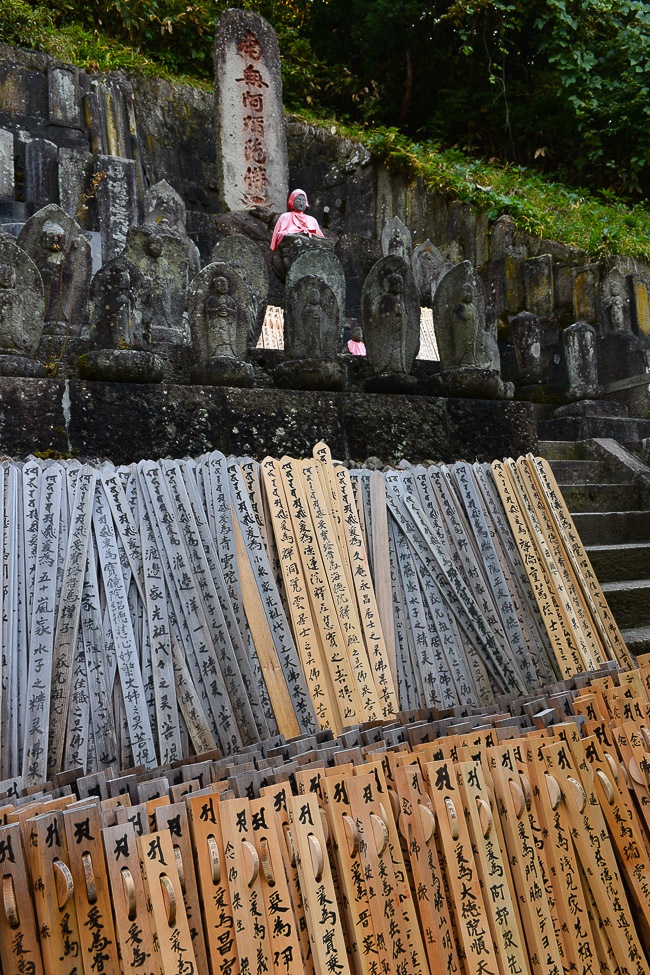 Questions? Ask in our forum.