Mount Fuji: Starting to Change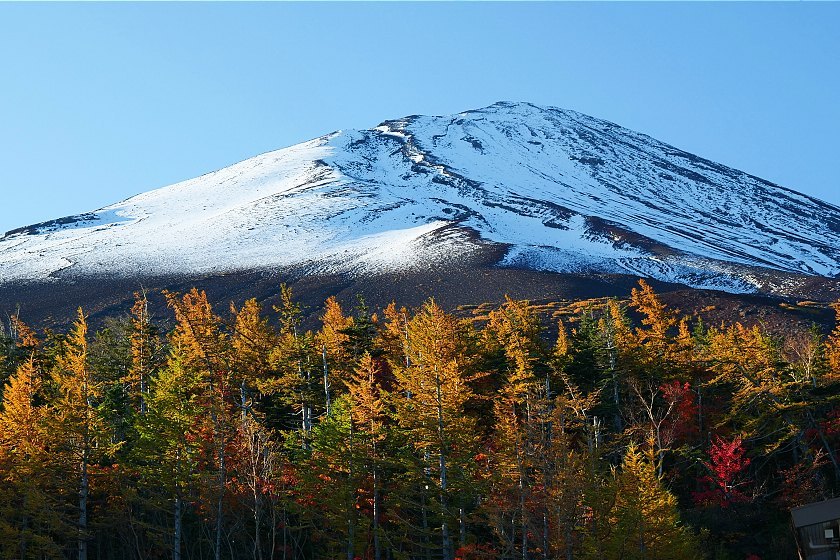 As we head into November, autumn colors are looking particularly breathtaking in northern Japan around Hachimantai and Hakkoda, and are slowly approaching peak in the higher elevations of the Kanto region as I saw in Nikko a week ago.
Today I headed to Yamanashi Prefecture to check out Japan's highest mountain and international icon, Mount Fuji. The Fuji Five Lakes area located at the bottom of the 3776 meter tall volcano is popular for offering breathtaking fall colors during the peak of the season.
Autumn colors this year have been appearing a little later than usual, partially due to a particularly long summer, so I was not surprised to see that colors were only starting to appear in most of the spots I visited. I expect the colors to be looking their best in the middle of November around the Fuji Five Lakes.
I started the day by driving all the way up the Fuji Subaru Line, a toll road leading to the Fuji Subaru Line 5th Station, the most popular of the four 5th stations on Mount Fuji and accessible almost year round. Trees were still very green at the start of the toll road, however as I got higher up and temperatures dropped by 8 degrees Celsius, the surrounding vegetation started to show some nice autumn foliage. The colors were almost at peak around the 5th station, offering beautiful nuances of red, yellow and orange.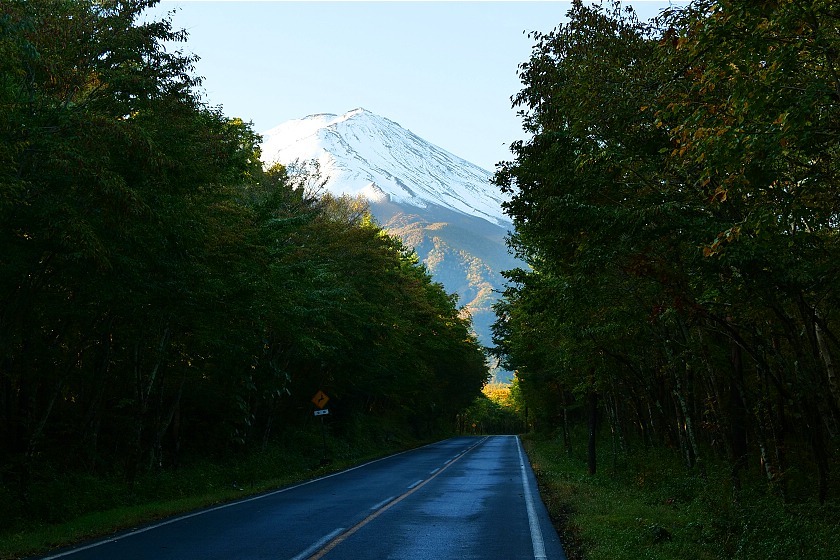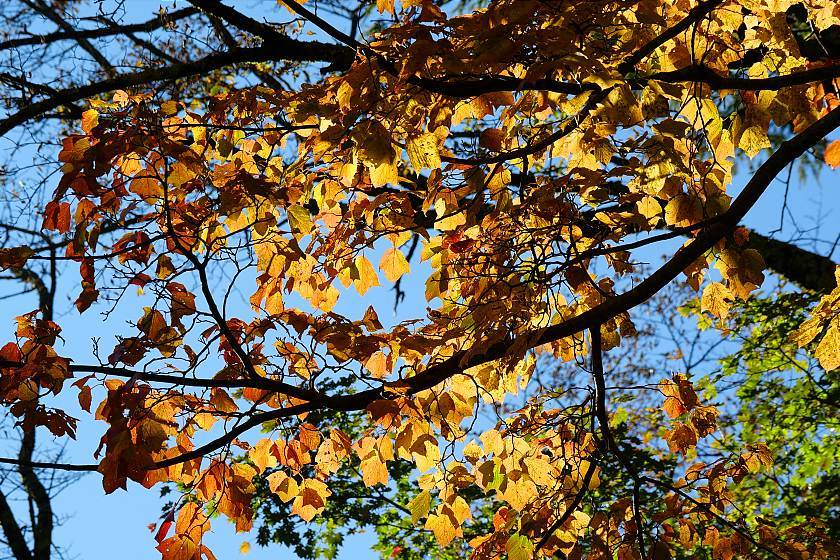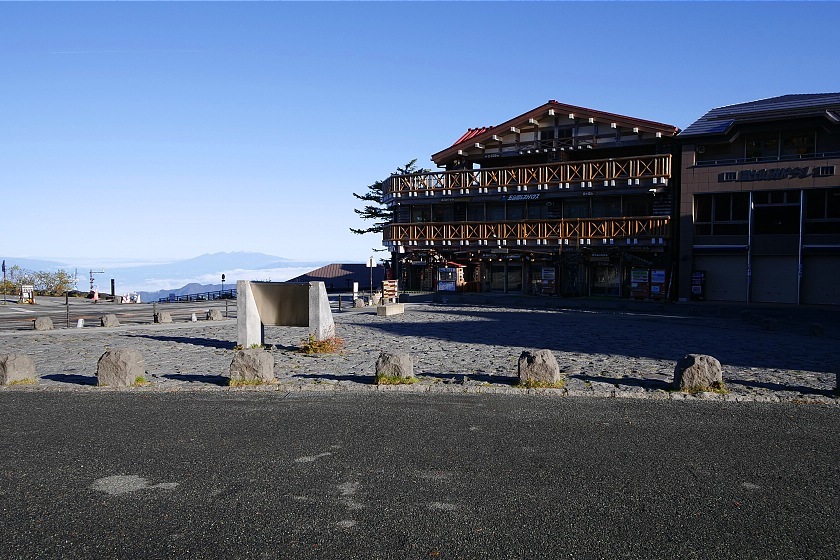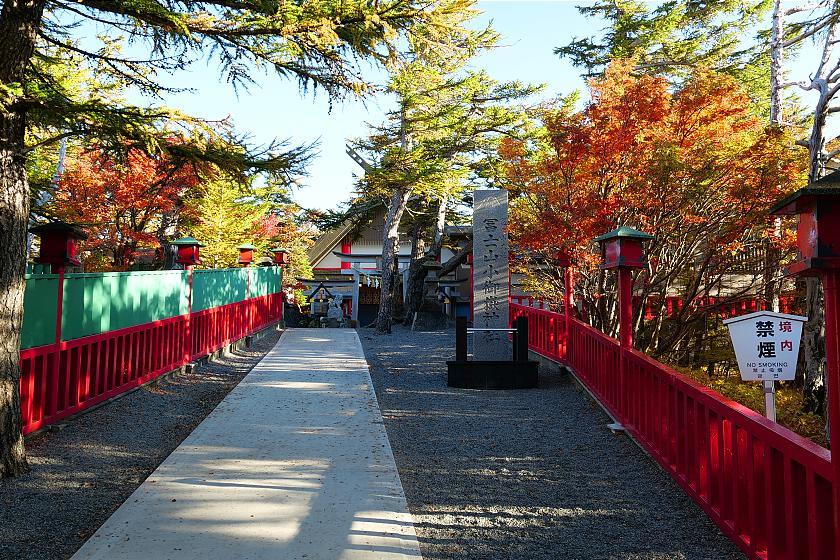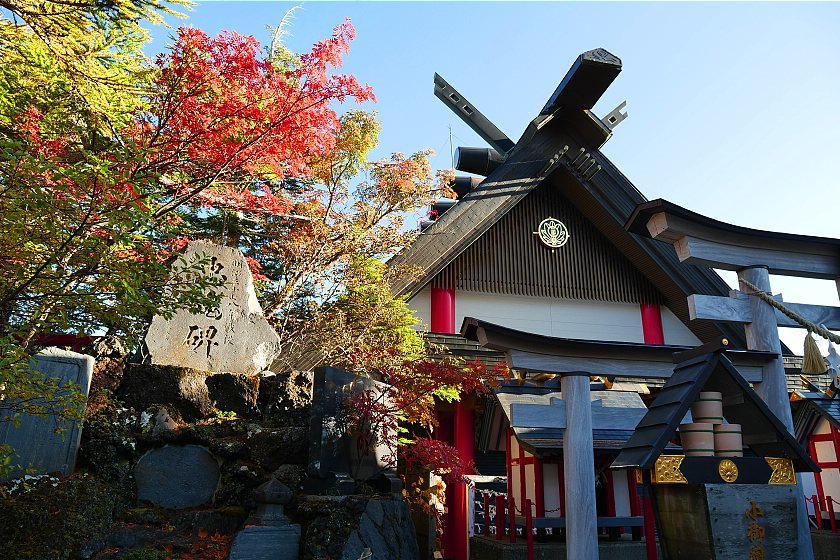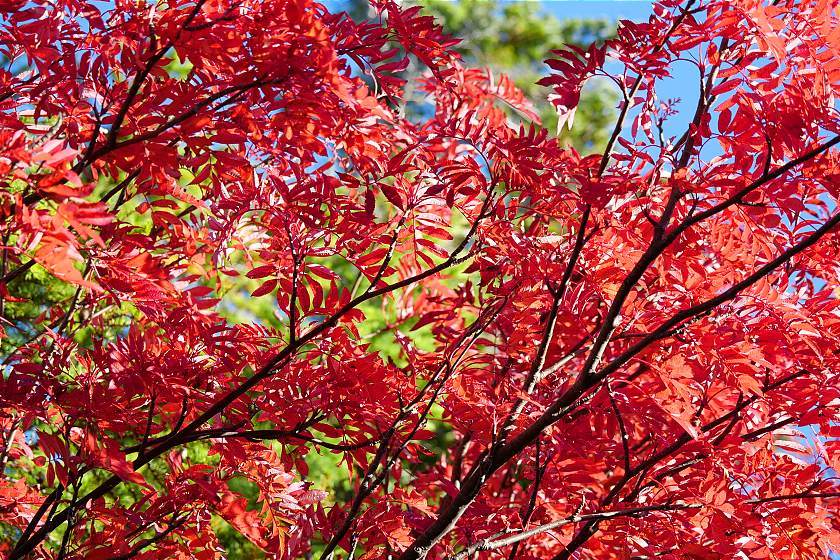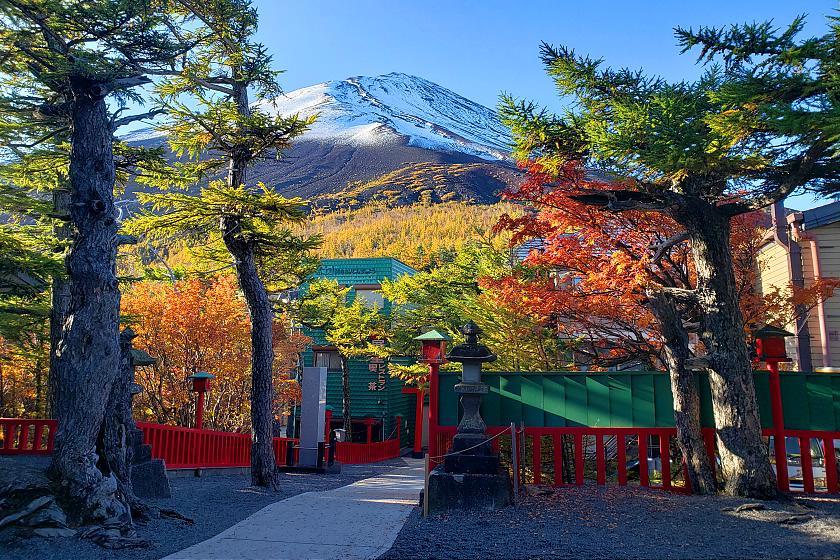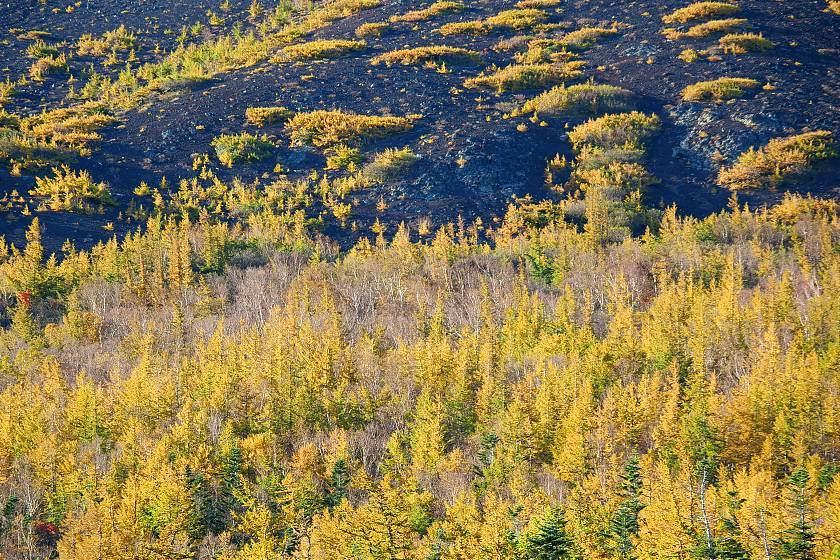 The next stop on my itinerary was Lake Kawaguchiko, where I first checked out the promenade along the shore. This walking path is lined by beautiful cherry trees, and in spring the area becomes a popular cherry blossom viewing spot. I found the cherry trees there to be mostly green, with only subtle hints of fall colors on a few leaves.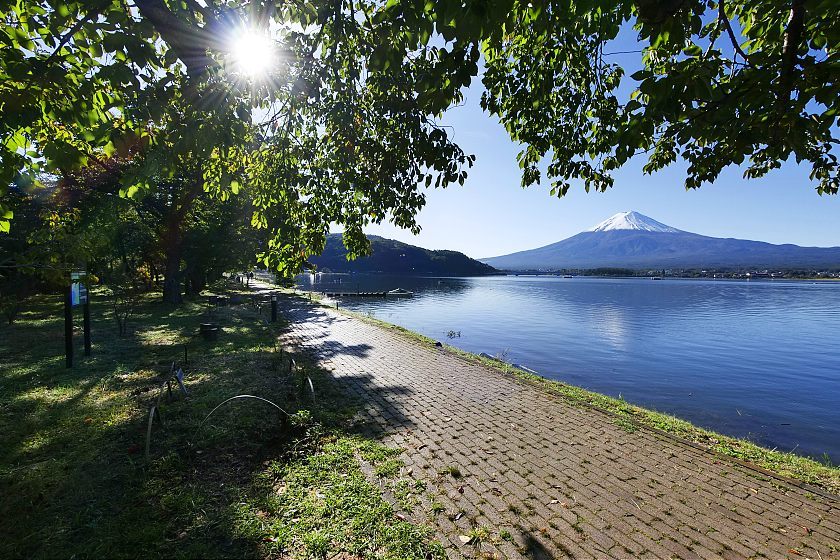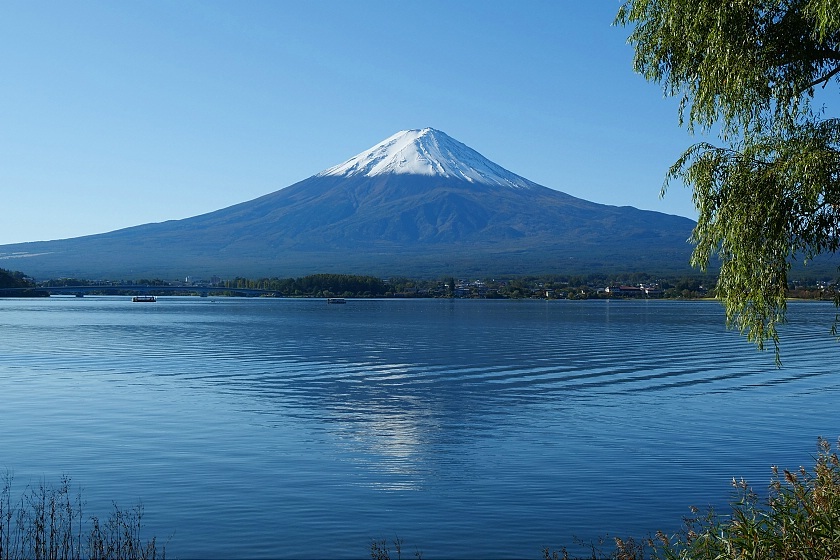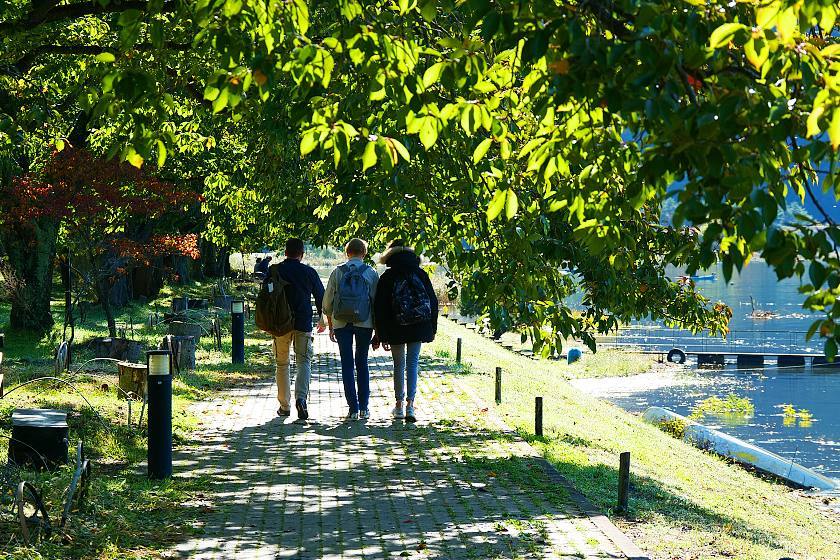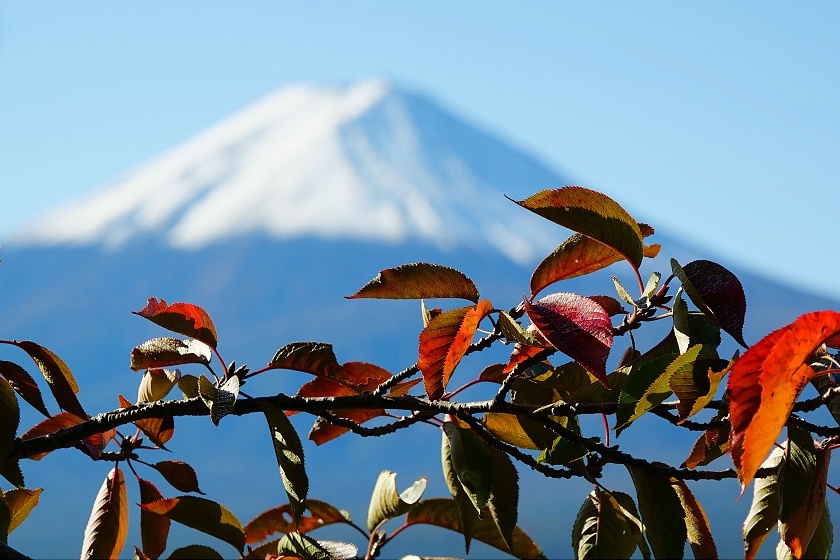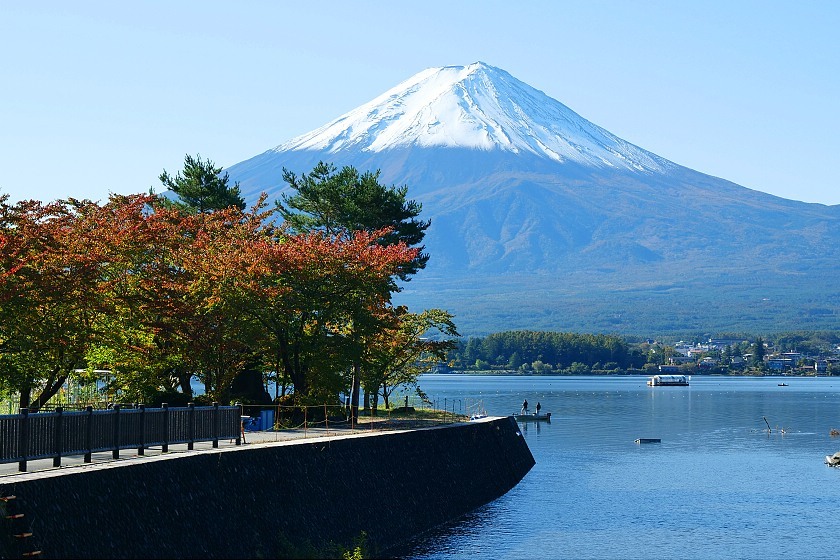 I then headed to the nearby Maple Corridor, which turns into a beatiful tunnel of red, orange and yellow colors when the autumn color season reaches its peak. However today, only a few trees at the entrance displayed a little bit of color, whilst trees towards the end of the corridor were still very green.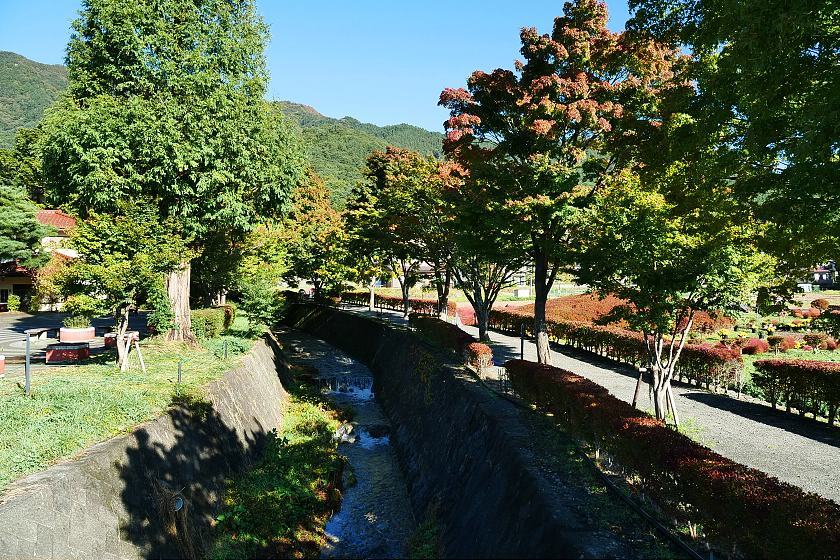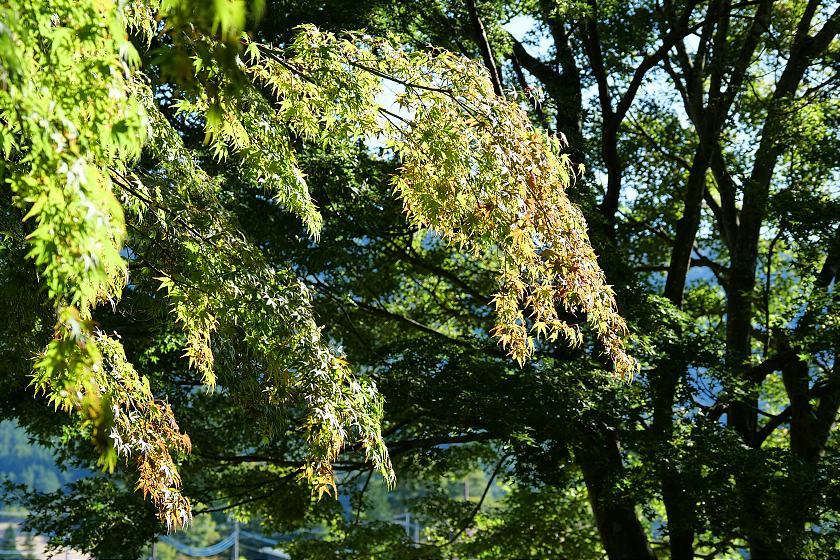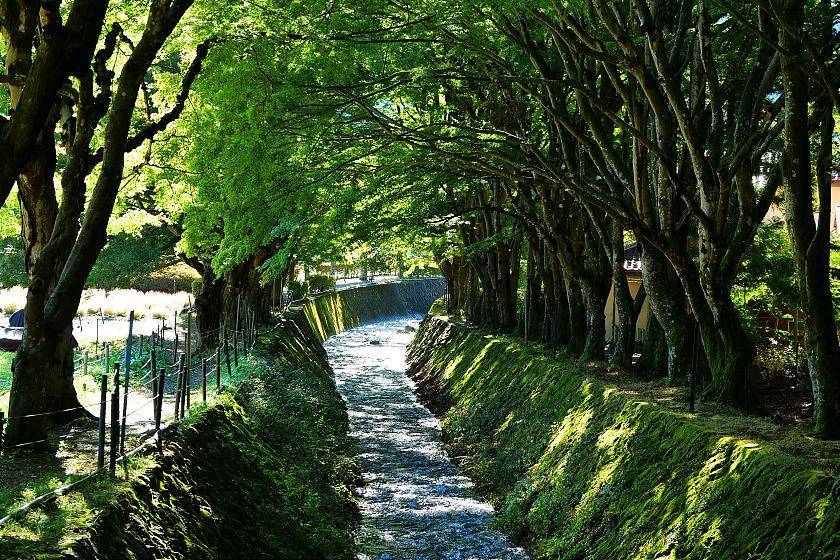 Finally, my last stop for the day was the Chureito Pagoda, famous for its location offering a spectacular view of Mount Fuji in combination with the pagoda itself. The trees were only barely starting to change, but the breathtaking view of the majestic mountain really made the ascension up to the pagoda worth it.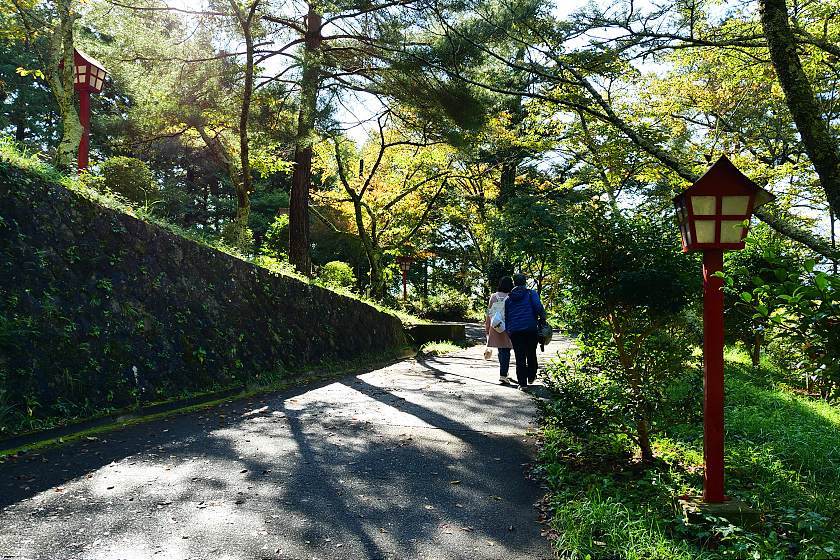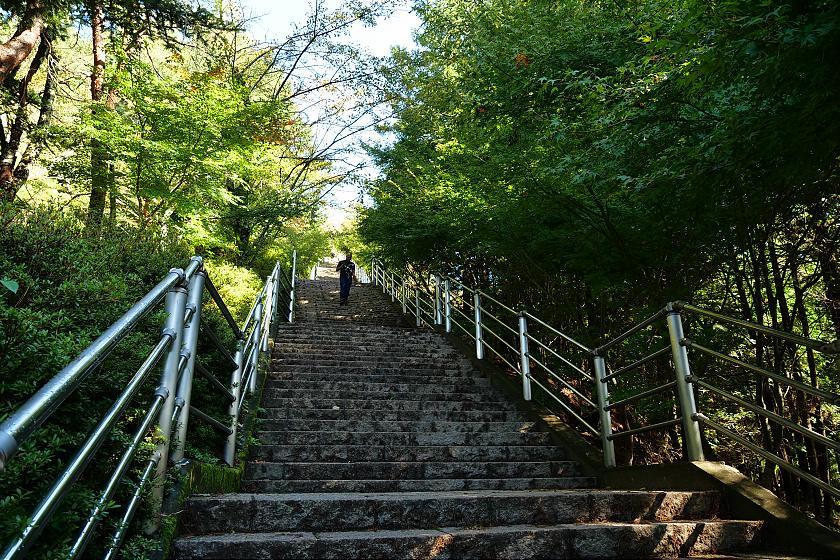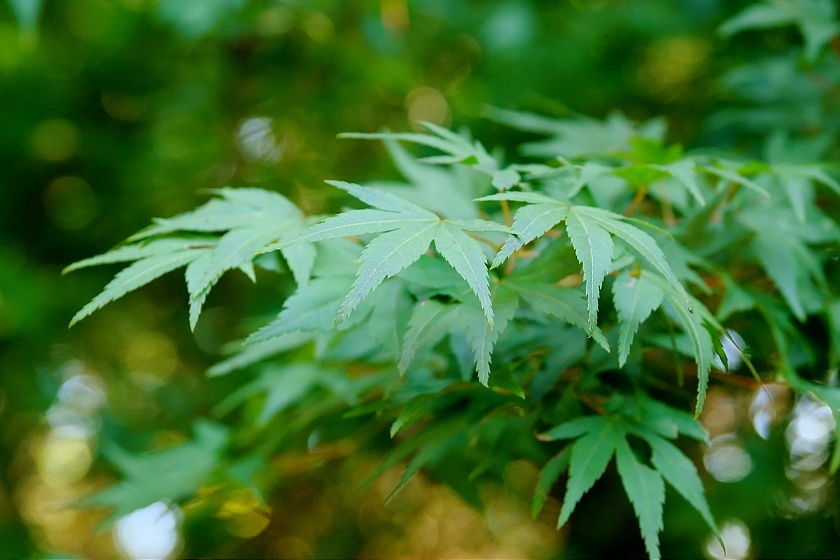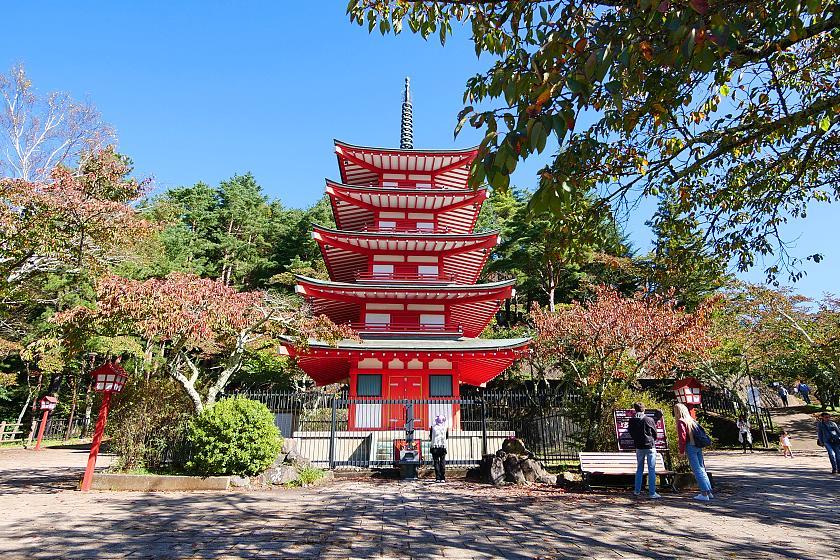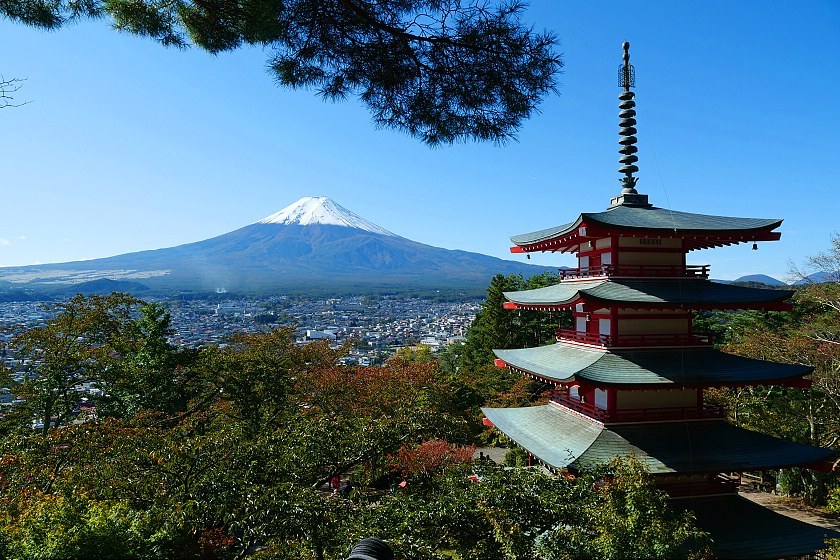 Questions? Ask in our forum.