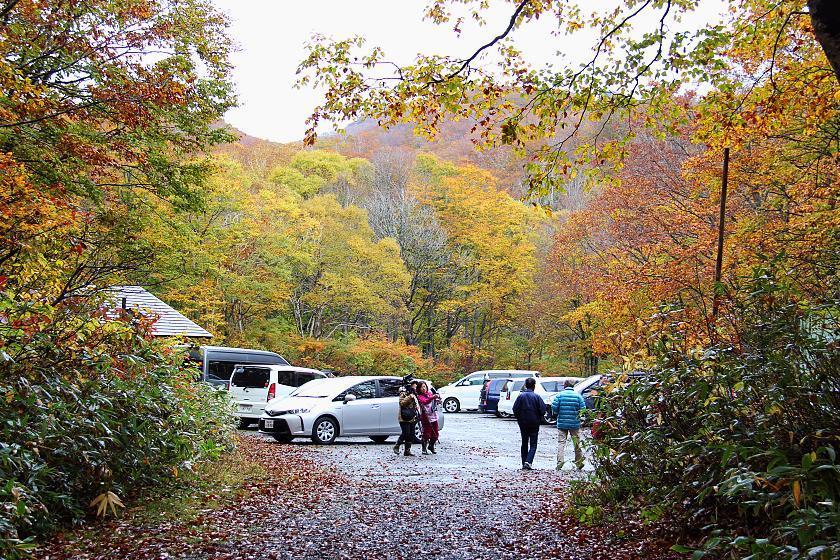 After tinting areas of Hokkaido and Japan's northern alps with beautiful accents of red, yellow and brown, this year's autumn color season is developing nicely, with some vibrant peak colors being seen by the team in the last couple of days in northern Tohoku as well as in Nikko.
Furthering the year's reporting, today I explored Urabandai in central Fukushima Prefecture. Nestled next to The Azuma Mountains, which are partially off limits due to volcanic activity, these highlands typically come alive with color for the entire month of October due to the area's large elevation differential, and are popular with autumn enthusiasts.
My first stop today was along the Bandaisan Gold Line. This winding, mountain road ascends the southwestern side of Mount Bandai before winding down into Urabandai, and typically gives dazzling displays of color at this time of year.
On my my visit today I found that the road and its surroundings were at an optimum viewing level, with lots of impressive hues illuminating the hillsides. Some foliage still has a little ways to go, and this leads me to believe that this area will continue to look great for another week or so providing the weather forecasts hold true.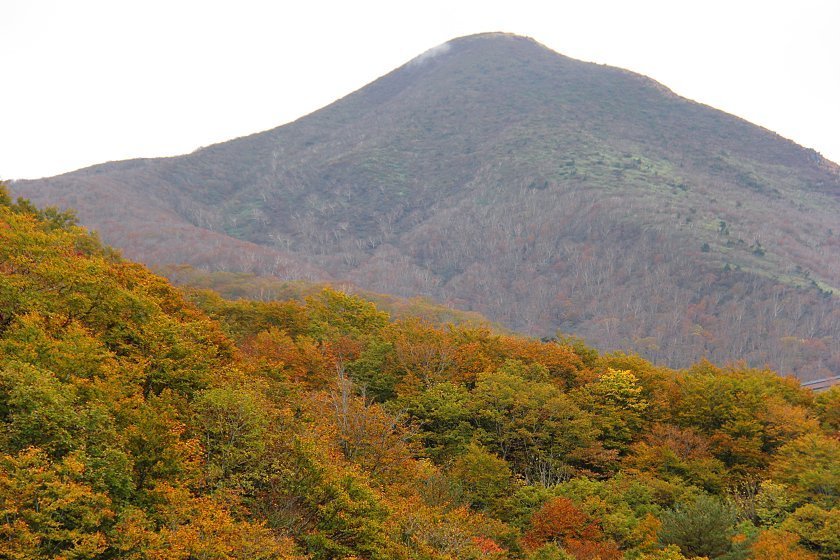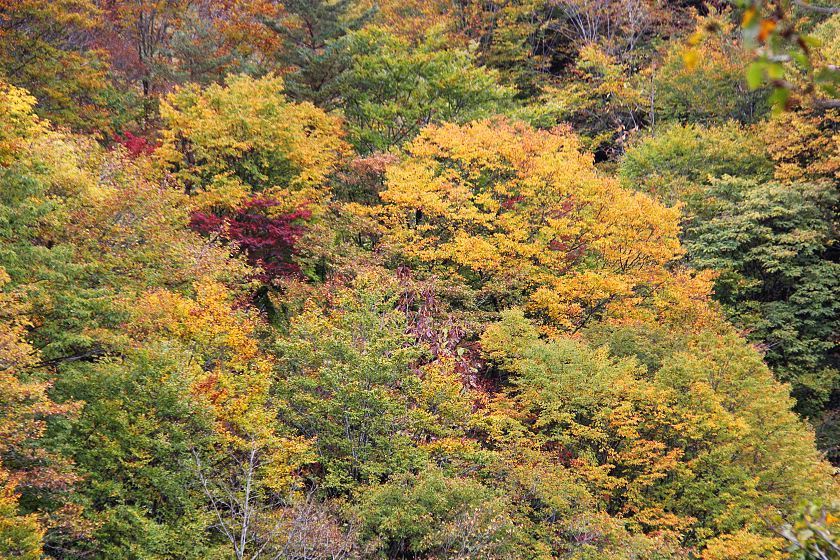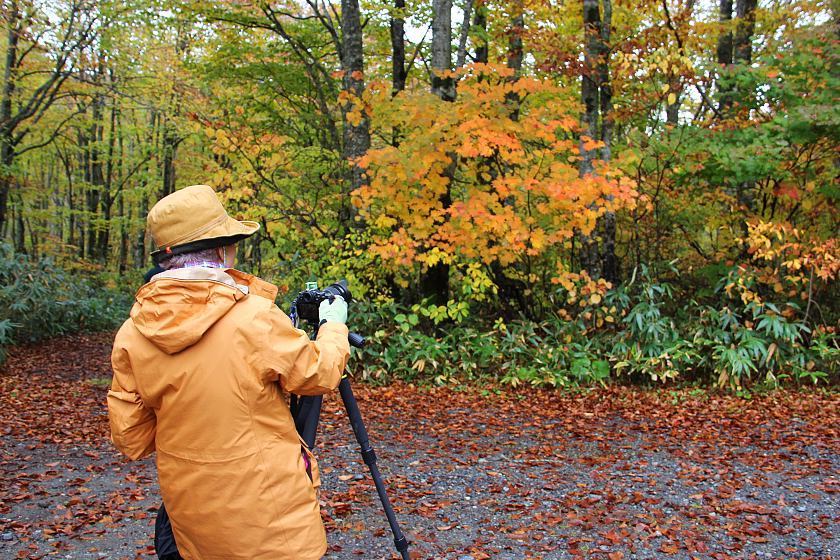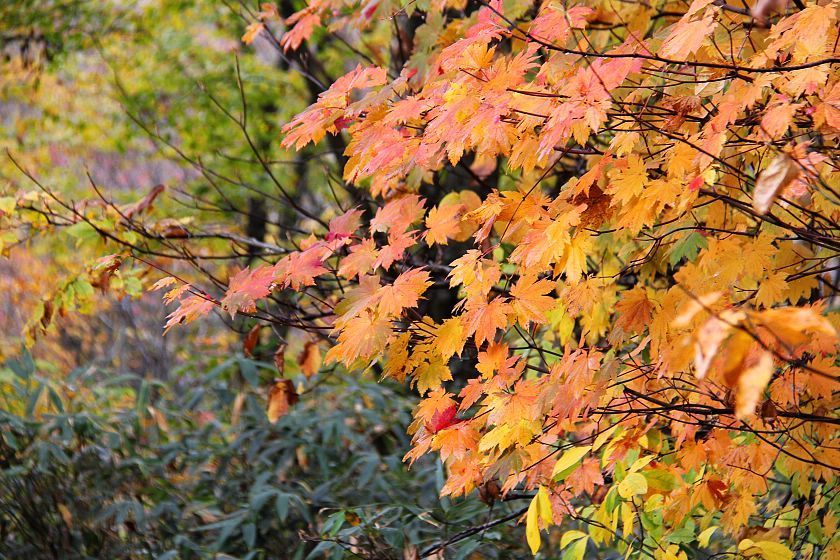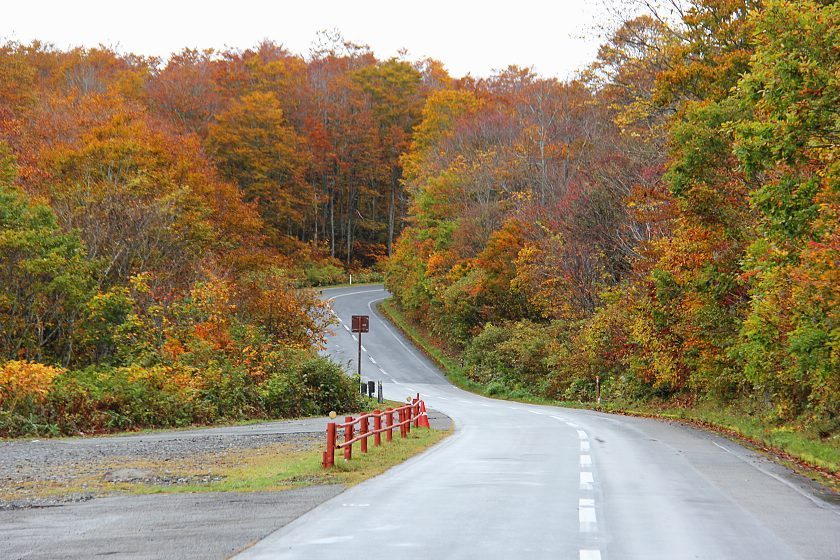 After following the Gold Line down into Urabandai, my next stop of the day was at the Goshikinuma ponds. These beautiful, bright blue ponds were purportedly created in the wake of a massive eruption of Mount Bandai in 1888. Water aside, the foliage around here typically becomes rather colorful come autumn.
Today it seemed as though I was just little early to see this area in its utmost autumnal splendor. Accordingly I predict that, barring any extreme weather, next week will be the best time for color chasers to visit here. This being said, even now there are some lovely colors dotted around, making the place well worth a visit.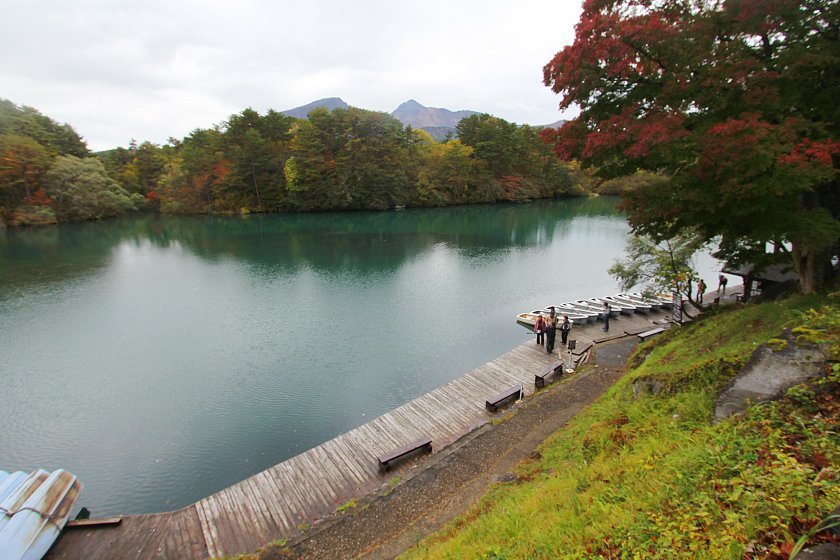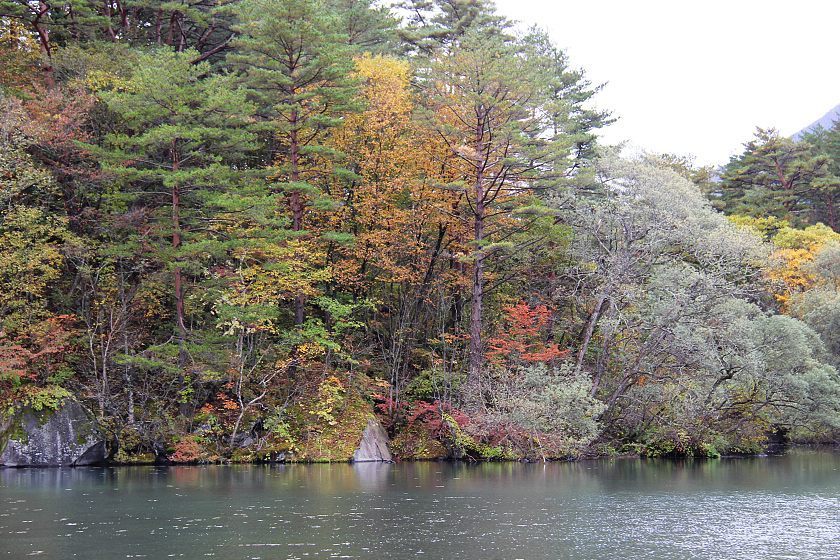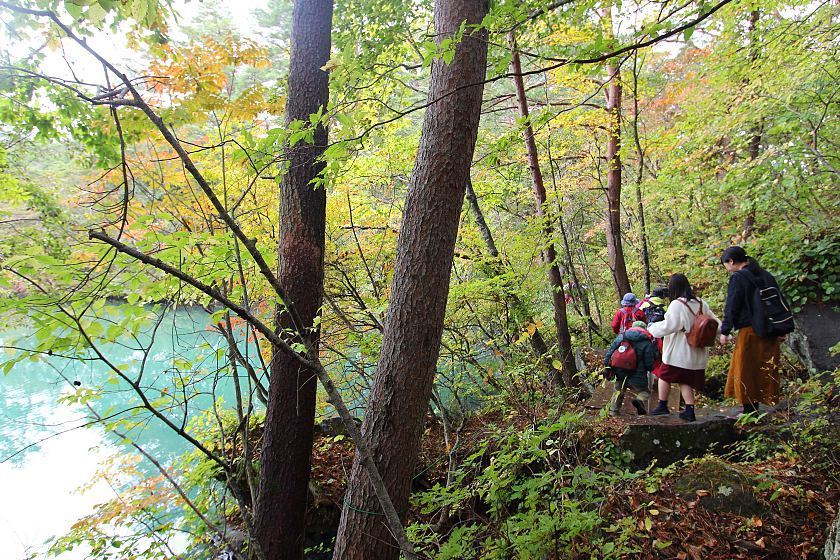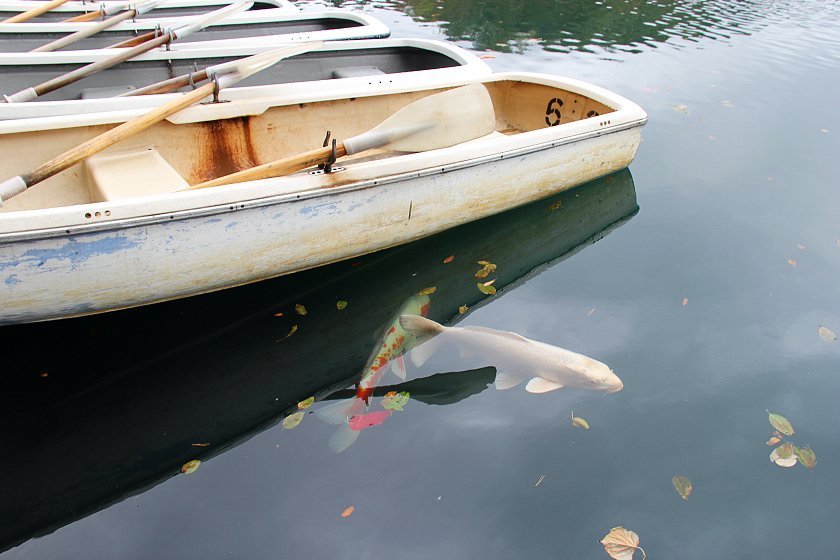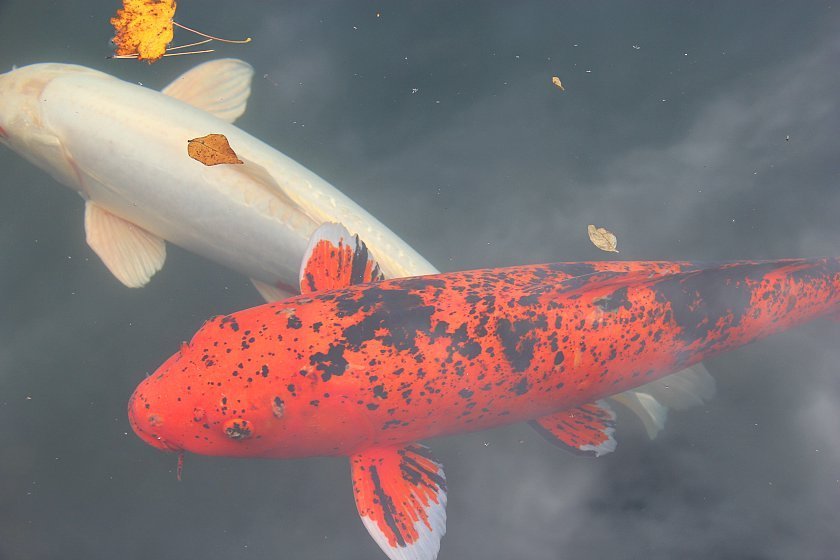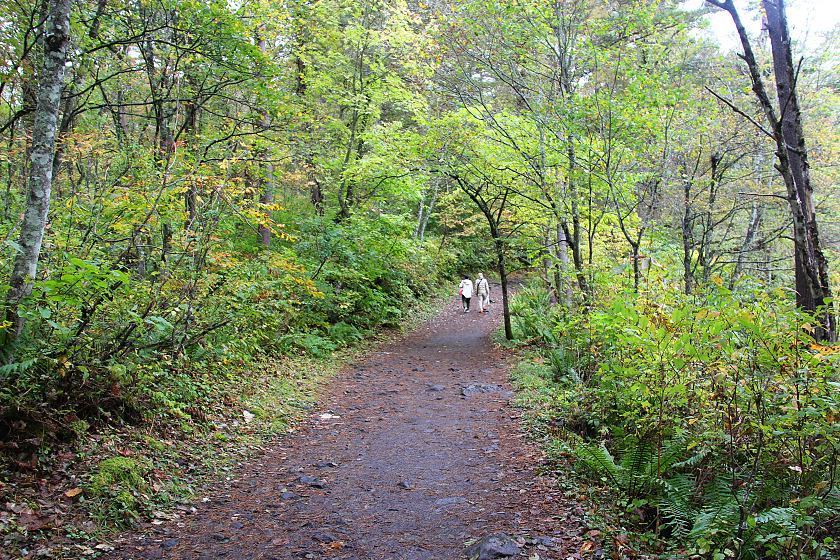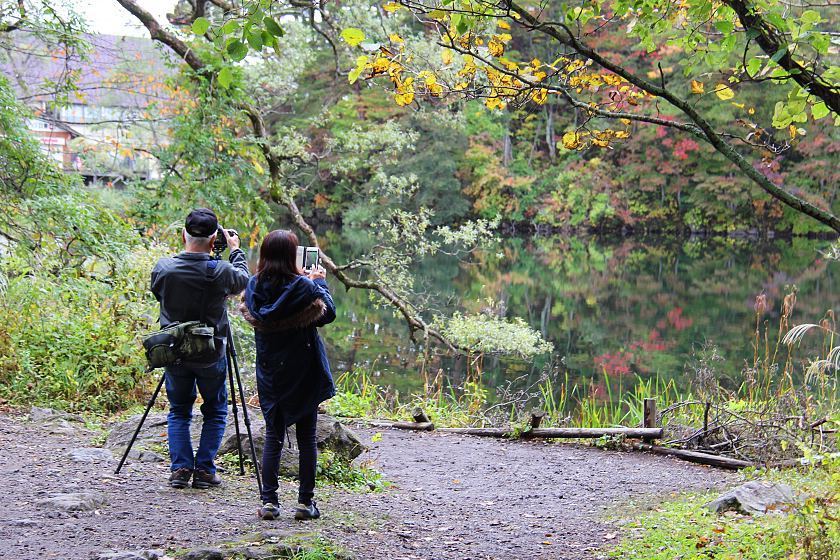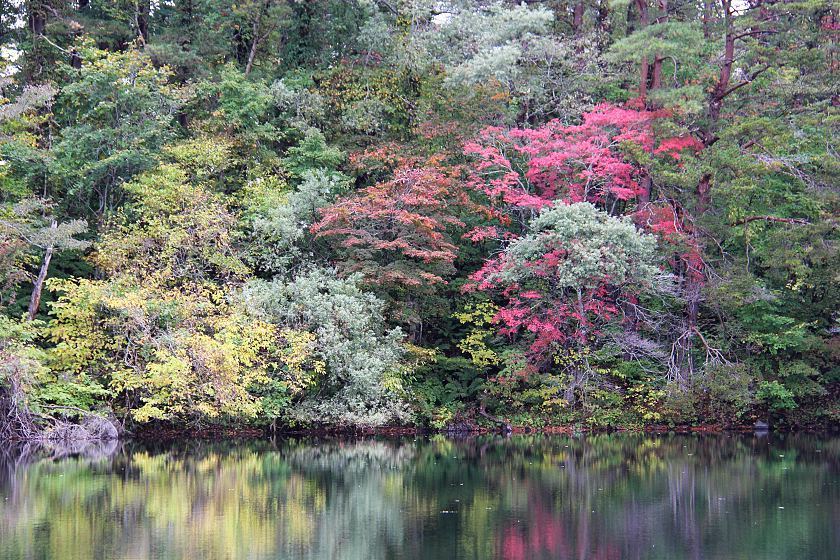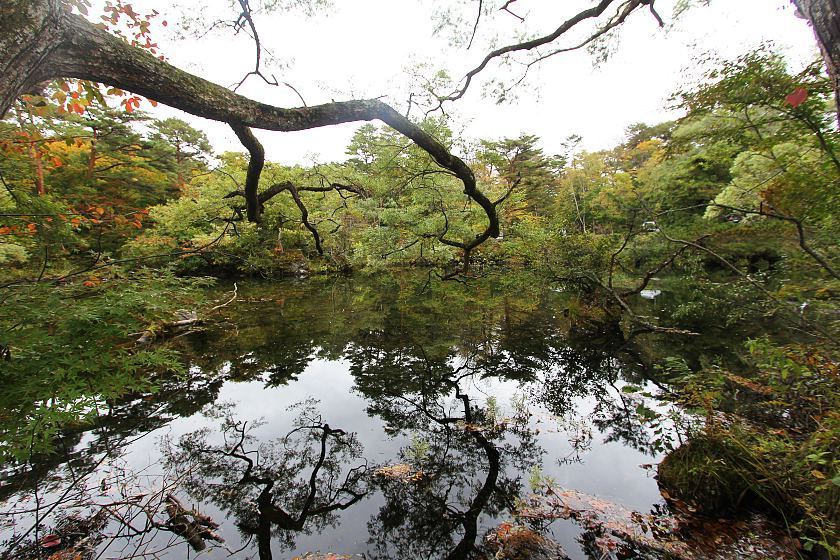 My final point of investigation today was along another of this area's scenic roads, the Bandai-Azuma Lake Line. Driving along here I was afforded some spectacular panoramic views of the highlands before I arrived at Nakatsugawa Gorge, roughly half way along. This small, steep gorge is one of the natural focal points of the region, and is also a popular autumn color spot.
All in all, I'd say that despite plenty of fiery shows of color, this part of the region still has a little way to go to reach its absolute peak viewing period. Judging by the weather forecast over the coming days, I predict that this road and its surrouding hillsides will give optimum displays from as early as the end of this week.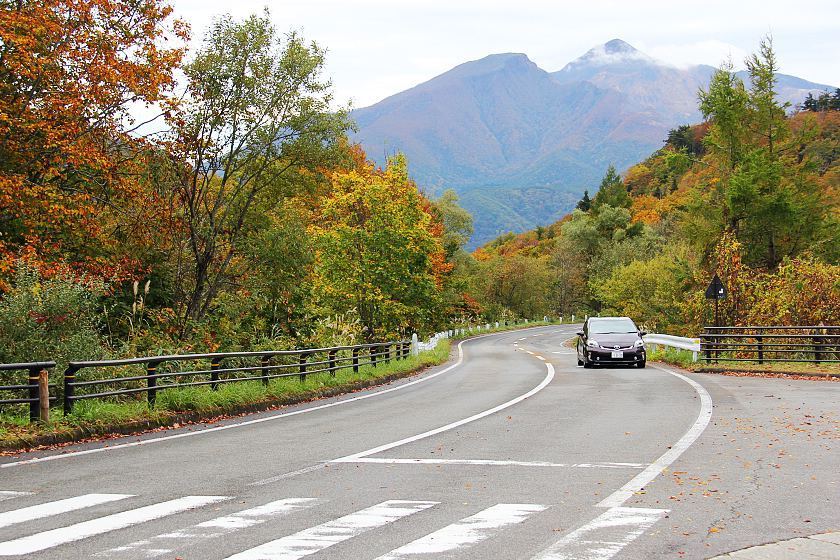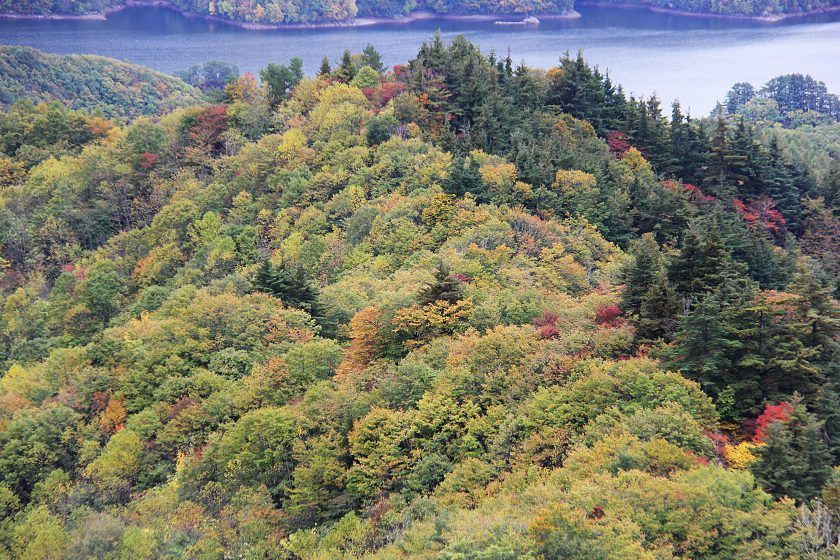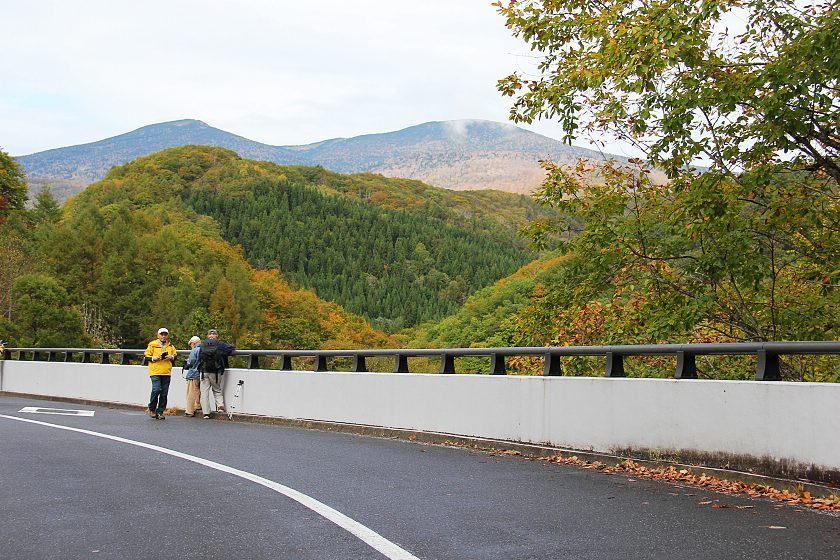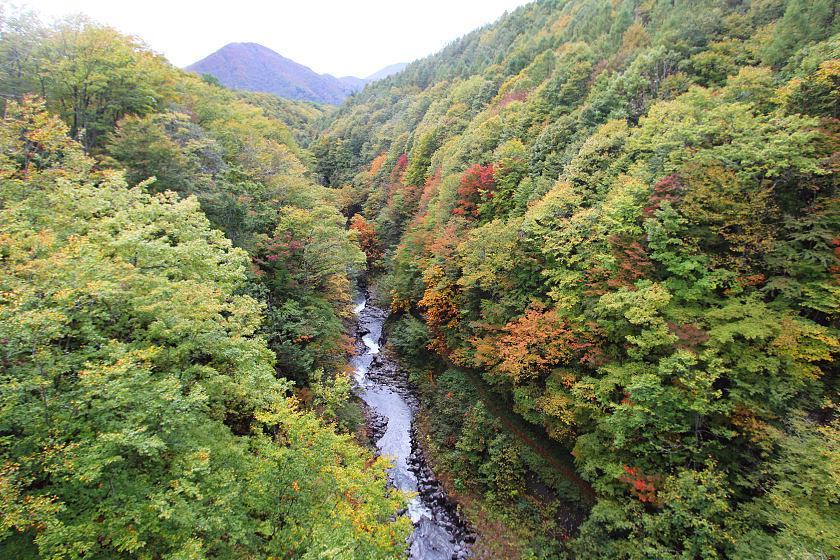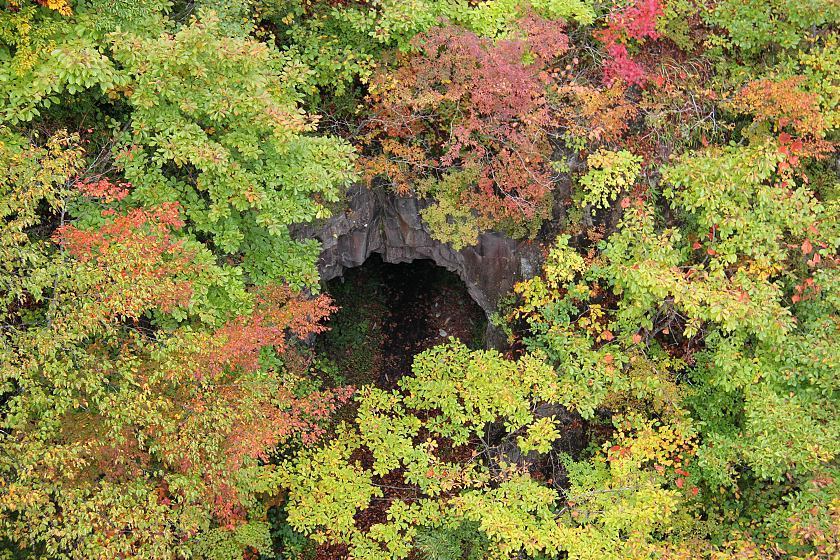 Questions? Ask in our forum.