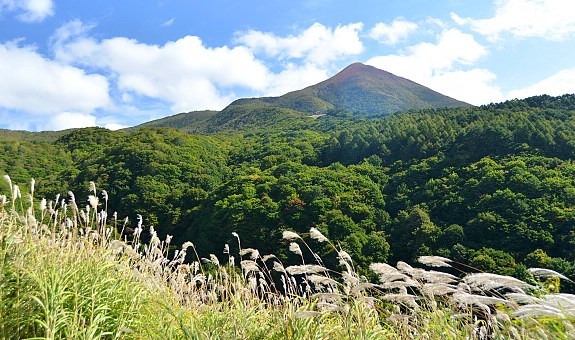 Mount Bandai (磐梯山, Bandaisan) is a 1816 meter tall, dormant volcano overlooking Aizu-Wakamatsu in western Fukushima Prefecture. One of the 100 famous mountains of Japan, it used to have a conical shape that earned it the nickname Aizu-Fuji due to is resemblance to Mount Fuji. However in 1888, Mount Bandai underwent the most devastating volcanic eruption in recent Japanese history, which drastically changed the mountain's shape and formed the Urabandai area behind the volcano.
Visitors can approach the mountain via the Bandaisan Gold Line, a sightseeing road which leads up the southwestern side of the Mount Bandai, before descending down into Urabandai. The road is a popular destination in late October when the fall foliage turns the slopes bright orange and yellow.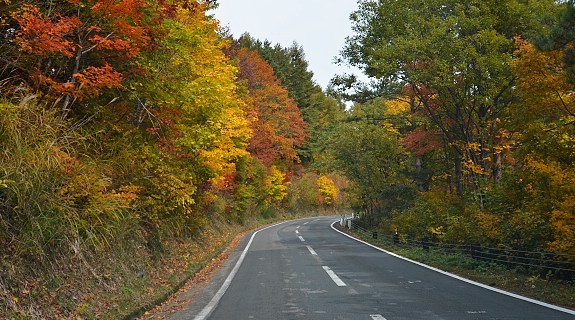 The easiest hiking trail up the mountain starts along the Bandaisan Gold Line at the Happodai Trailhead. From there it is a relatively easy, two hour hike to the summit, passing interesting points along the way such as an abandoned mountain lodge next to an active hot spring foot bath. About 90 minutes into the hike you leave the forest and reach a set of mountain huts situated with panoramic views. From there it is a final 20-30 minute push to the summit.
There are also several longer trails that begin from various trailheads spread out around the base of Mount Bandai. These include a trail that begins from the western end of the Goshikinuma Walk (3-4 hours one way to the summit), one that departs near JR Bandaimachi Station (7 hours), and trails from most of the mountain's ski resorts (3-4 hours).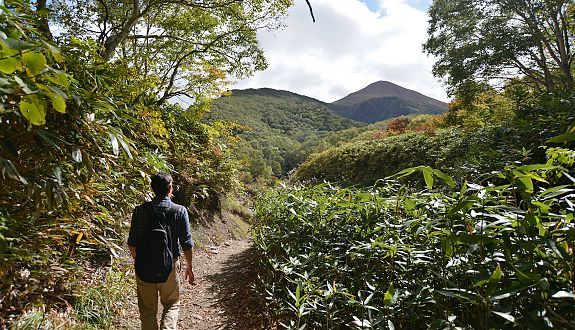 Visitors can learn more about the mountain and its 1888 eruption in the Mount Bandai Eruption Memorial Museum down in the town of Urabandai. The museum features a "body sonic" simulation that gives visitors a chance to experience what it was like when Mount Bandai erupted.
Across the street is the related Mount Bandai 3D World theater that displays a 1990s era 3D film about the mountain. The Japanese language video plays twice an hour on a 4.5 meter high, 42 meter wide circular screen above the heads of the viewers. It focuses on the sights and seasons of Mount Bandai, with only a small amount of time devoted to the volcanic eruption.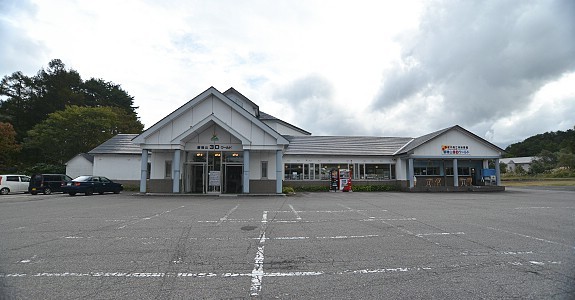 There is no public transportation along the Bandaisan Gold Line up the mountain. Rental car outlets are available in Aizu-Wakamatsu, Fukushima and Koriyama. Alternatively, a taxi to the Happodai trailhead costs about 6000 yen one way from JR Bandaimachi Station or 10,000 yen from JR Inawashiro Station.
The Bandaisan Gold Line used to be a toll road, but it is currently free in order to promote tourism.
How to get to and around Bandai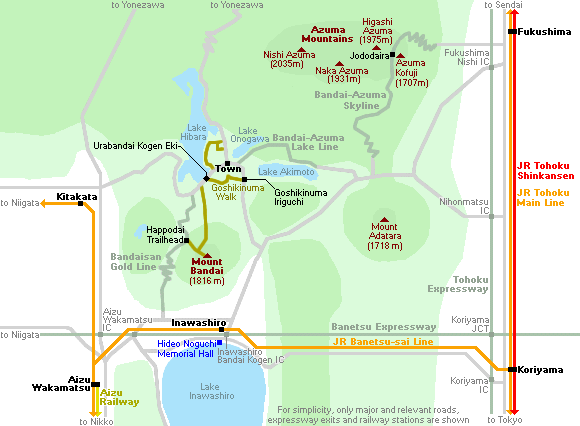 Mount Bandai Eruption Memorial Museum
Hours
8:00 to 17:00 (April to November)
9:00 to 16:00 (December to March)
Admission
600 yen (museum only)
1100 yen (museum and 3D theater)
3D Theater
Closed
November 21 to April 9
Admission
800 yen (3D theater only)
1100 yen (3D theater and museum)
External Links and Resources