Autumn Color Report 2013
Official autumn color reports by japan-guide.com
Where to see autumn leaves? - When do trees turn colors? - What trees turn colors?
Schedule of upcoming reports - Post your own report
2013/11/20 - Tokyo Report
by scott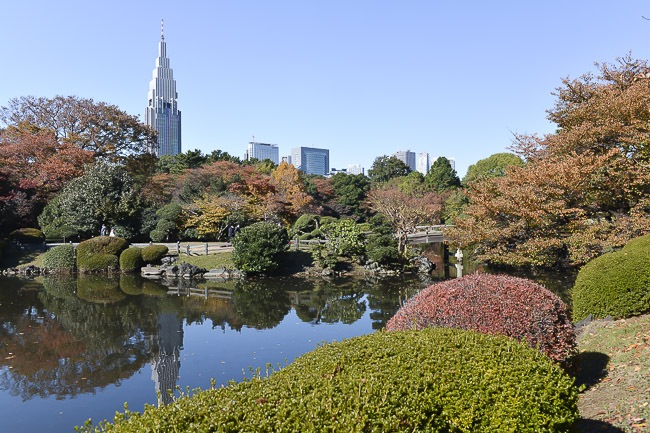 It's been just over a week since Schauwecker made our first autumn color report from Tokyo, and as expected, he mostly encountered green trees around the city center. Today I headed back down to pay visits to some of Tokyo's most popular autumn color (koyo) spots including the Ginkgo Avenue, Shinjuku Gyoen, Koishikawa Korakuen and the Imperial East Gardens to see how the colors around the city have improved over the last eight days.
My first stop of the day was to the Ginkgo Avenue (Icho Namiki) in Meiji Jingu Gaien Park. The ginkgo trees, which start a few blocks from Aoyama-Icchome subway station and line the approach to the National Stadium, have further improved since last week, no doubt helped along by the crisp autumn temperatures that have quickly become the norm around the Kanto Region. There was quite a variation between the trees today, with some just starting to show a nice golden color while a few groups of trees were still in an early yellowish green stage. Overall, while things are off to a good start, it will still probably take a few more cold nights to fully convert all the green leaves to gold.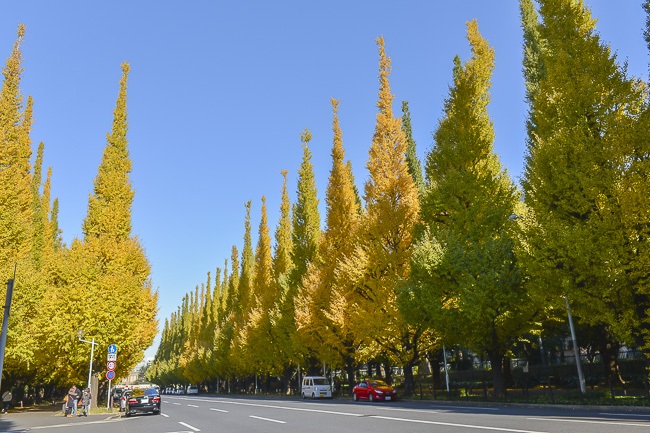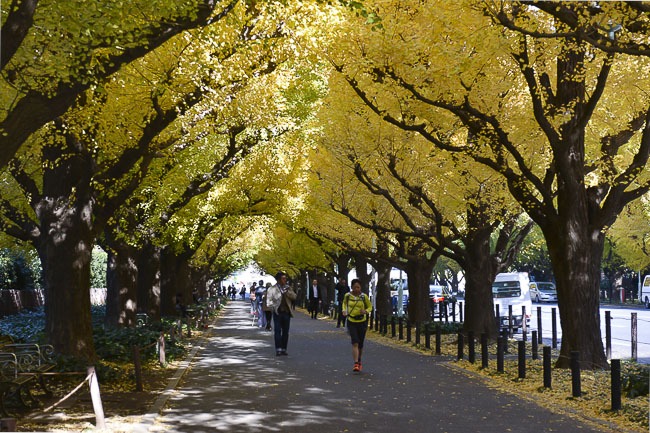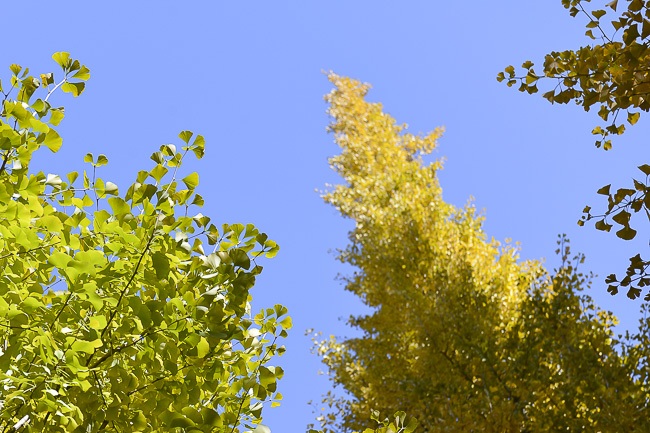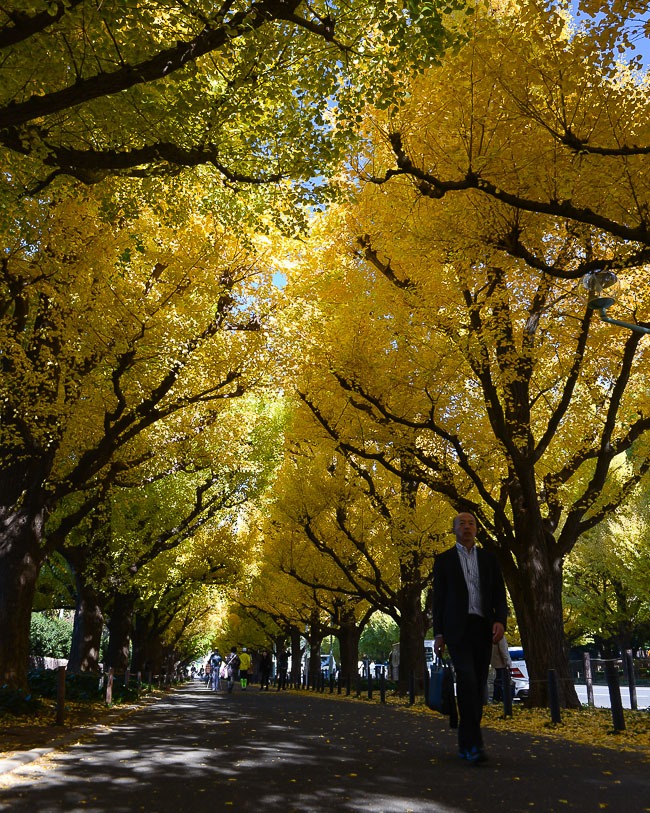 Just a short walk from the National Stadium is the Sendagaya Gate of Shinjuku Gyoen. The different areas of Shinjuku Gyoen exhibit a spectacular variety of trees, many of which were just beginning to show their autumn colors.
The cherry trees, which are one of the most common trees found around the park, typically begin to change color early in the season and were showing coppery reds and oranges today. On the other hand, it is still relatively early for the maples, so there was a large range of colors that depended a lot on the species and location of each tree in question. For example, the generally more exposed maples around Shinjuku Gyoen's Japanese style garden were beginning to turn red, while the more sheltered, larger maples around Maple Mountain (Momijiyama) remained predominantly green.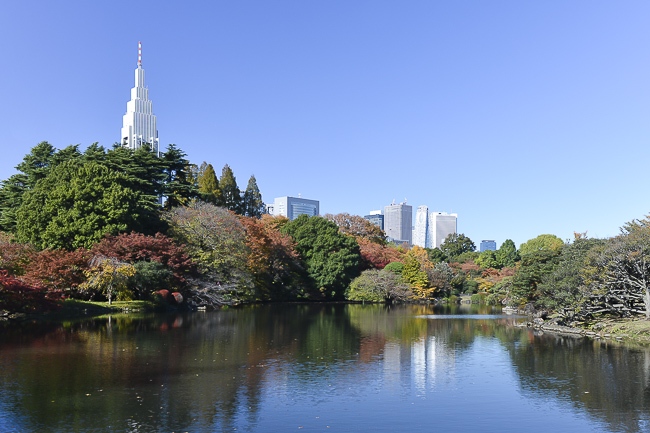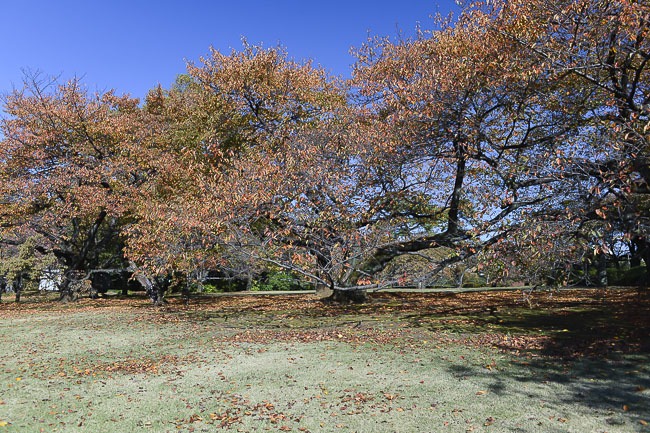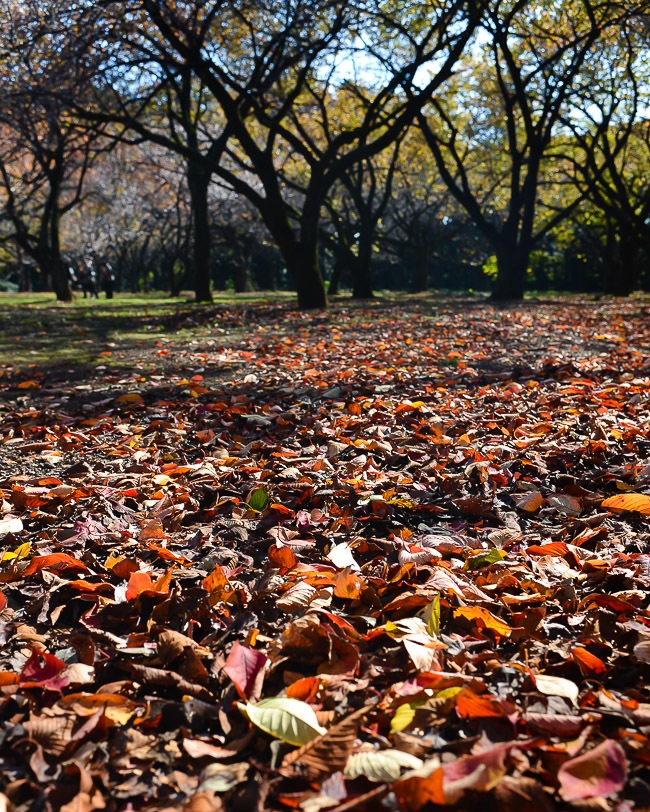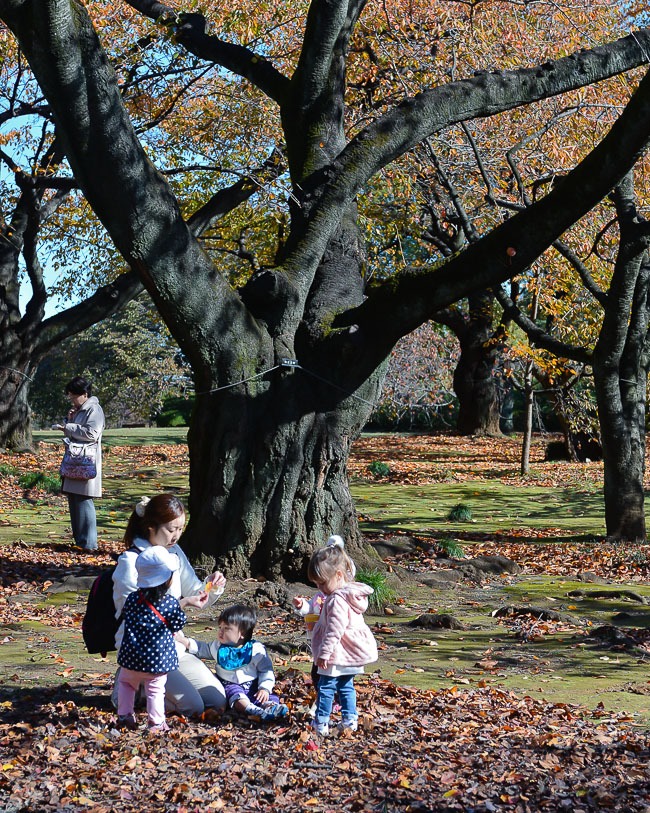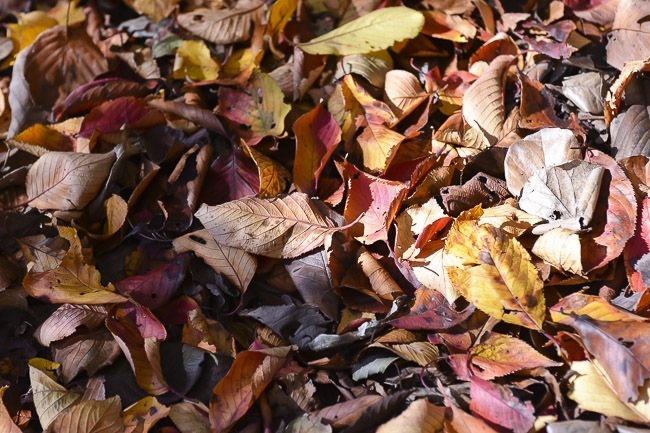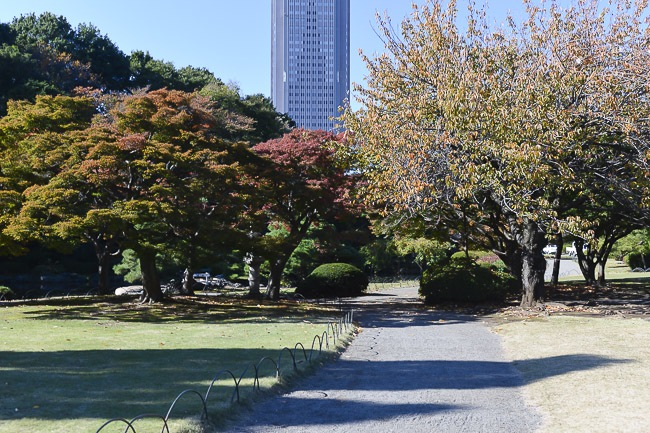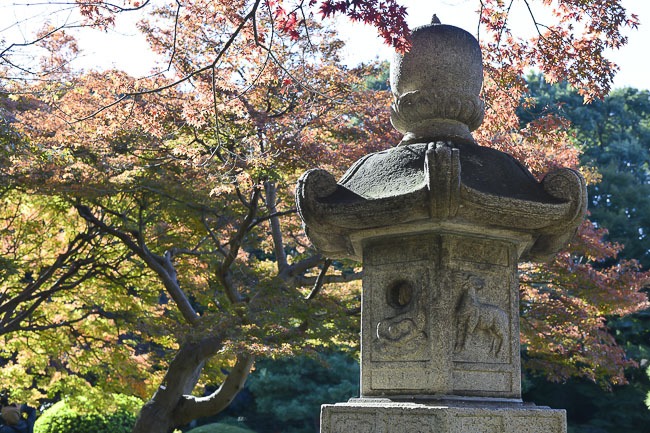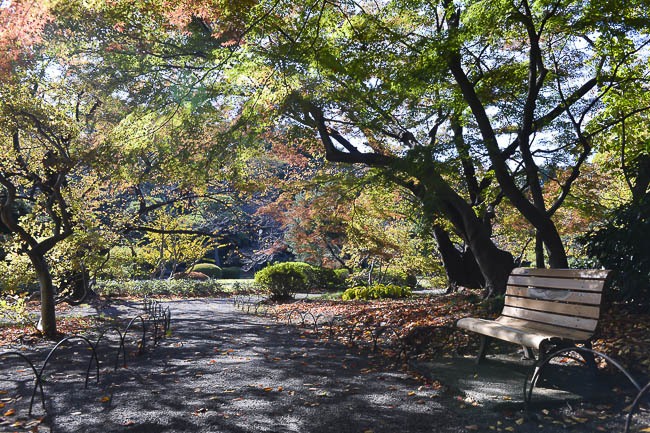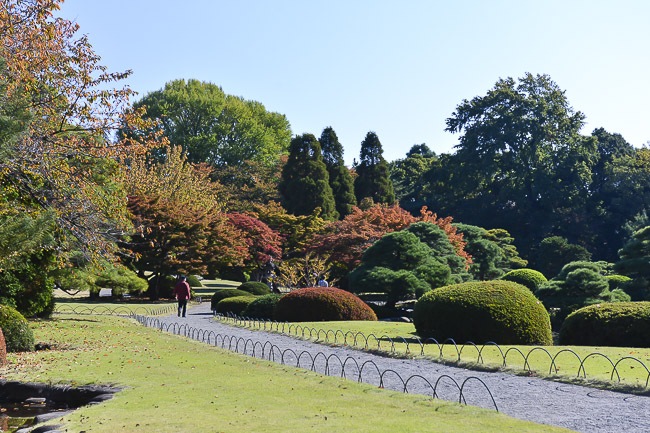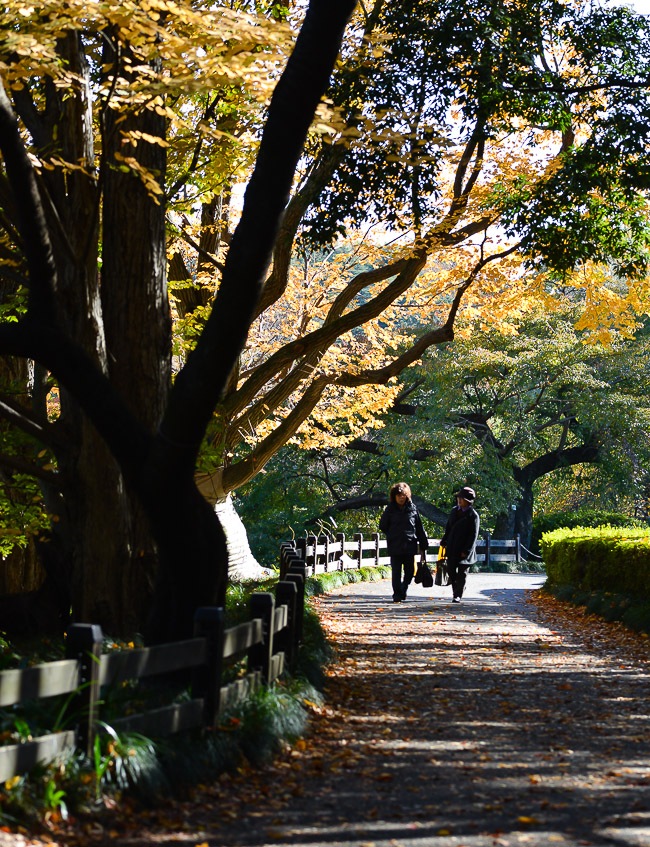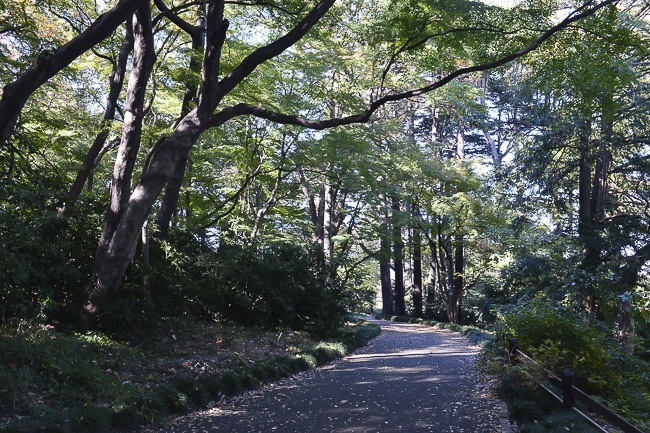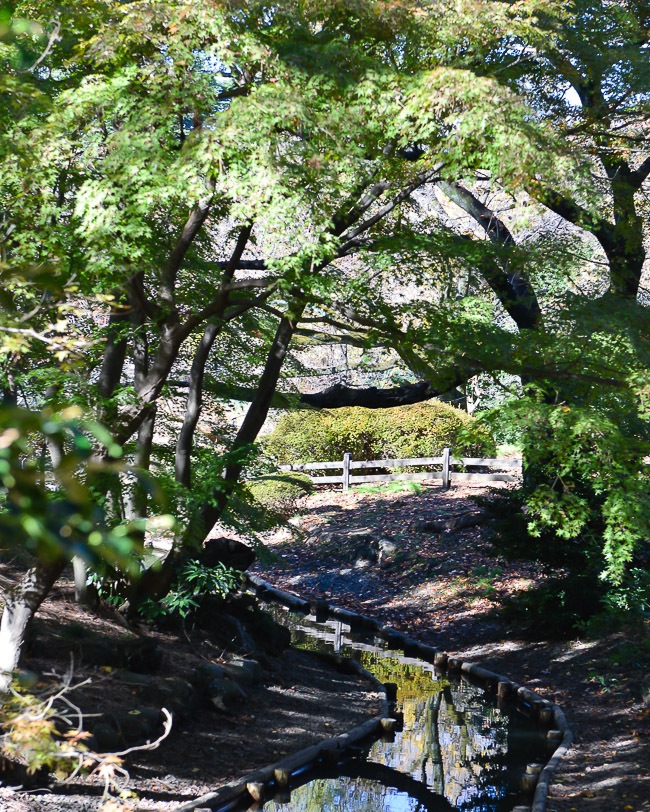 After visiting Shinjuku Gyoen I headed over to Koishikawa Korakuen, one of Tokyo's highest ranked gardens and a popular Tokyo koyo spot.
The colors around Koishikawa Korakuen looked to be a little past those in Shinjuku Gyoen as the garden's cherry trees have really begun to lose their leaves. In the meantime, many of the garden's best maple trees are beginning to approach their peak. It shouldn't be much longer before the colors around Koishikawa Korakuen are at their best.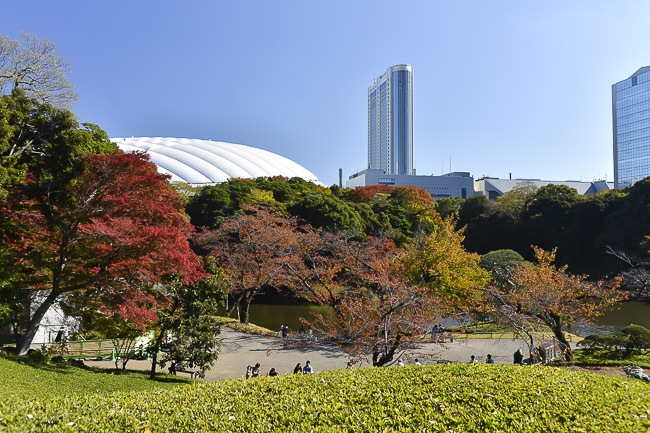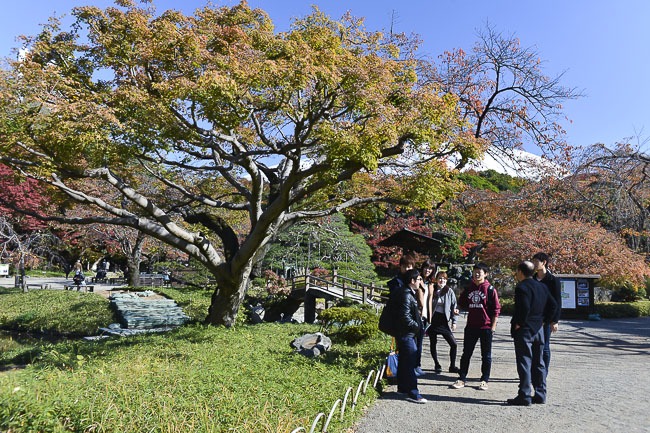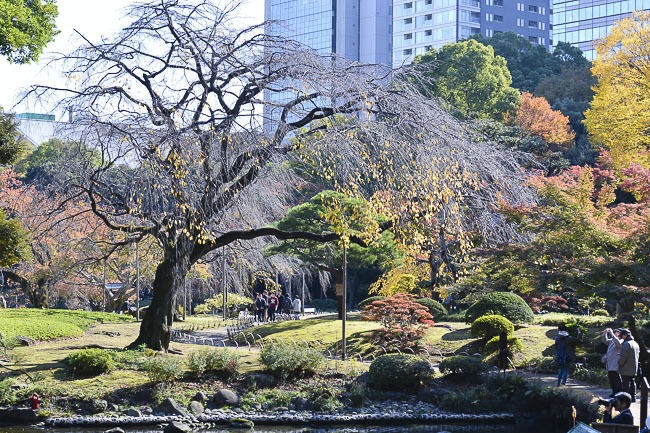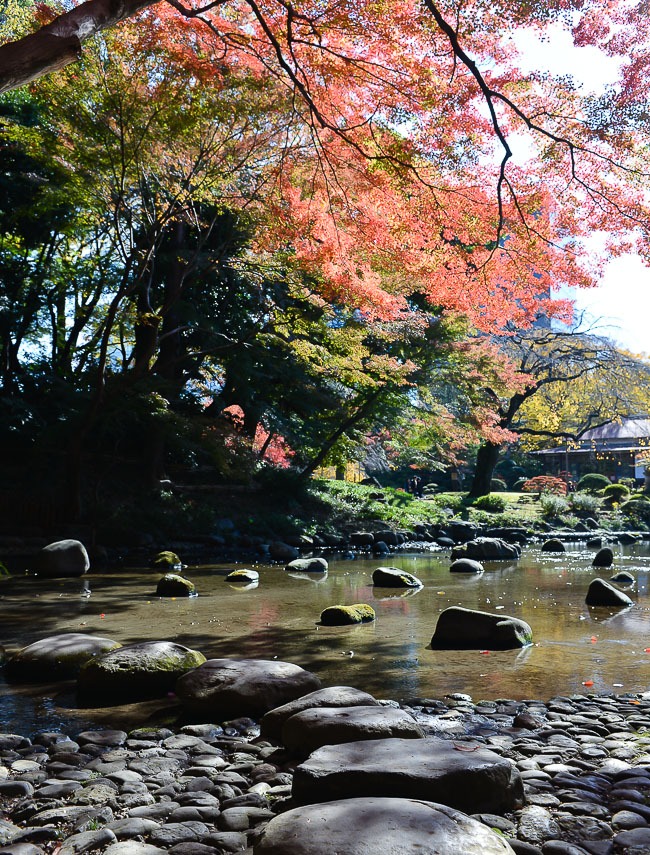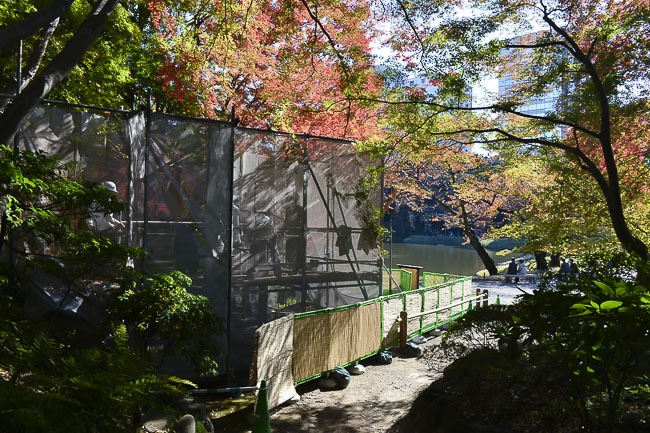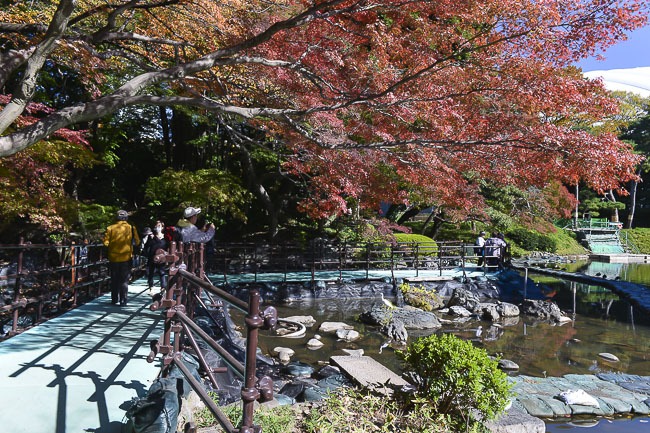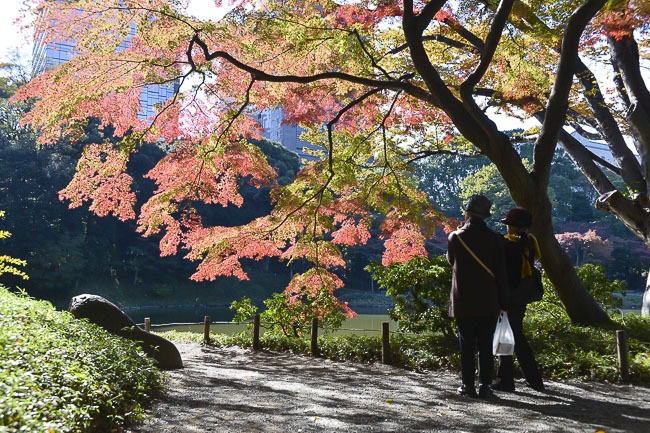 My final stop of the day was to the Imperial East Gardens, just a quick subway ride away from Koishikawa Korakuen. The East Gardens are quite large and really only host a scattering of trees that show autumn colors. The major exception is the Ninomaru Garden, which is where most of the East Garden's colors are concentrated.
I would say that the colors around Ninomaru Garden were very nice, although not at their peak yet. The Imperial East Gardens as a whole showed some nice colors today, however it will still take a little while longer before we can say that the trees have fully reached their peak.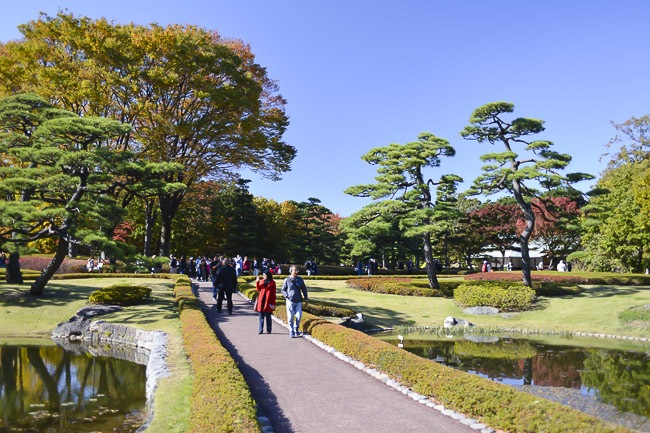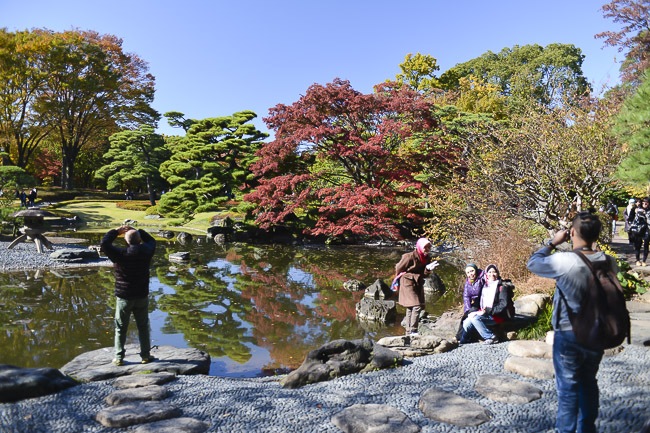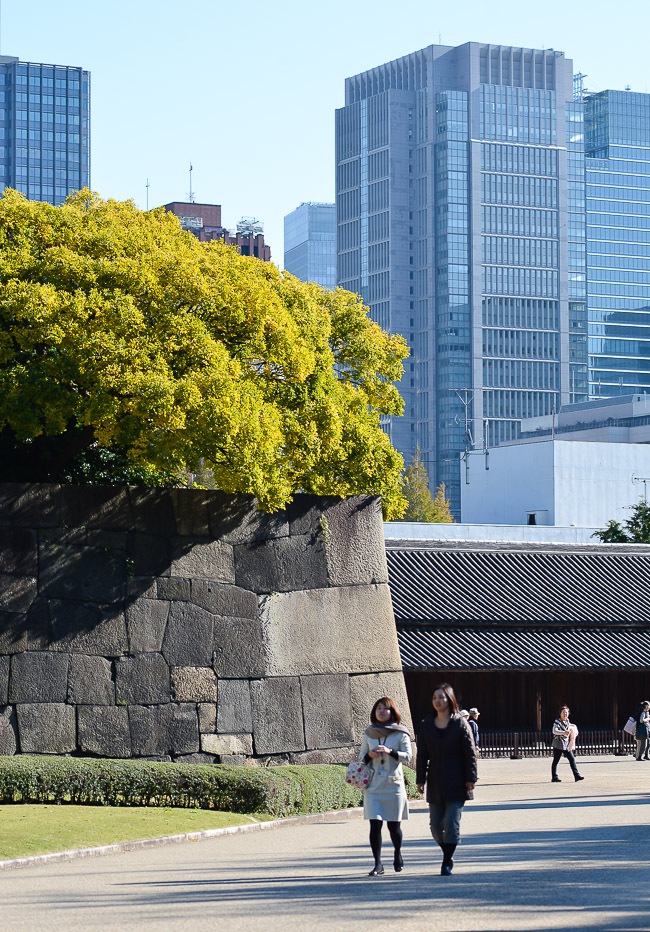 Questions? Ask in our forum.