Kirishima: Starting to Change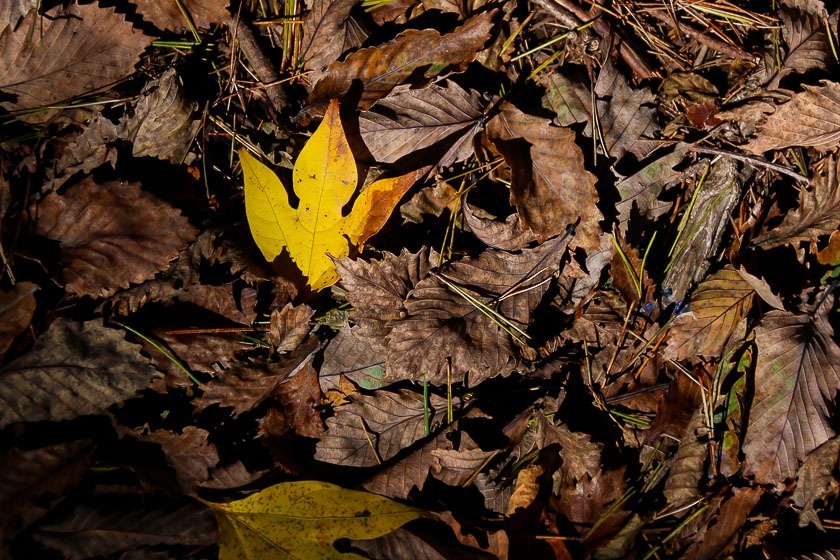 Today, I took the road less travelled and headed west to check out how the autumn colors had progressed. In the season up to know, we have mostly gone to destinations in Hokkaido and as far south as the Fuji Five Lakes region (where Andrew was yesterday). My destination was Kirishima in Kagoshima, Kyushu. I found the colors here to be just starting, though I've also heard that this will also be as good as it gets in the area.
A rental car is best and most convenient when visiting the Kirishima region as public transport can be infrequent. I flew to Kagoshima Airport from Tokyo and it is only a 40 minute drive to Kirishima from the airport. There were not much colors in the towns and to see some autumn foilage, I made my way up towards Ebino Kogen.
Due to volcanic activity, there currently is a 2-kilometer no-entry zone around Mount Shinmoedake, one of the mountains in the Kirishima mountain chain. This means that a number of hiking trails are closed. On the other hand, the no-entry zone around a volcanic mound in Ebino Kogen was lifted on October 31, and it is now possible again to enter all areas around Ebino Kogen.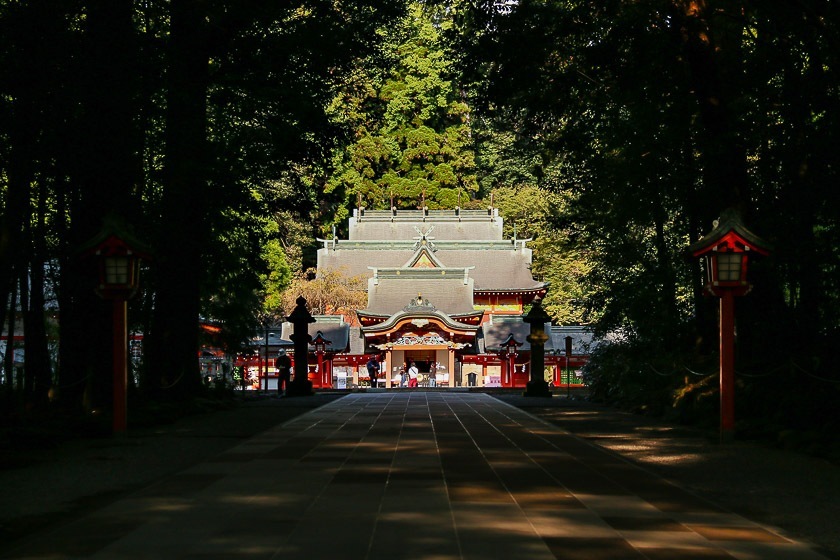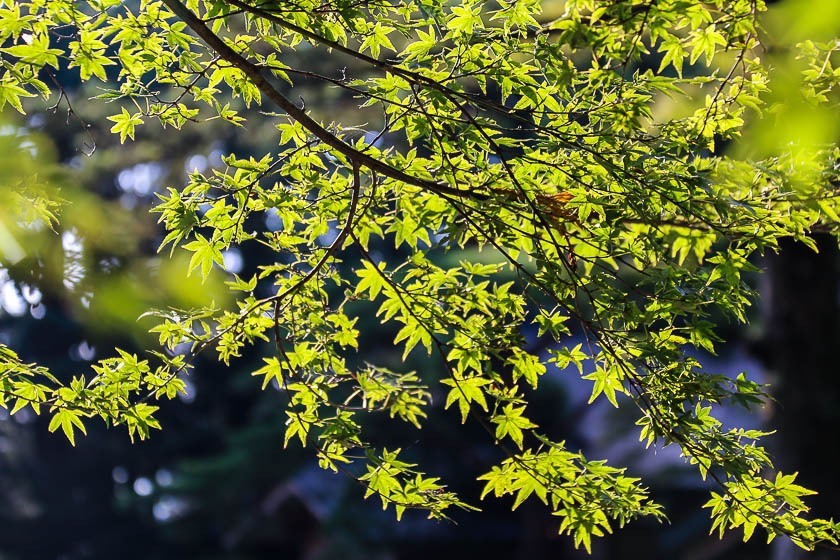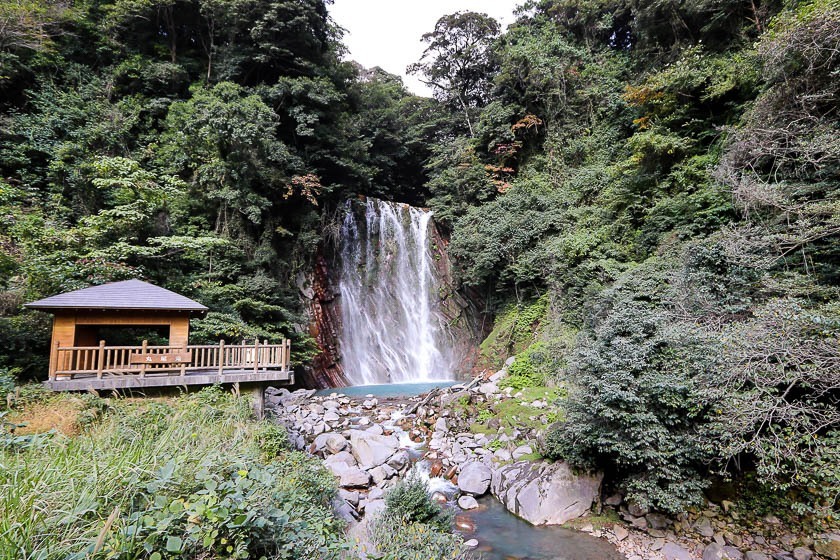 I hiked around some of the ponds in the Ebino Kogen area. Autumn colored leaves were mostly concentrated around Rokkannon Miike Pond. Despite the slight lack of colors, visitors who are looking for an easy scenic walk will enjoy this route. Thanks to the good weather, I had amazing views of the nearby mountain range and managed to spot some wild deer as well!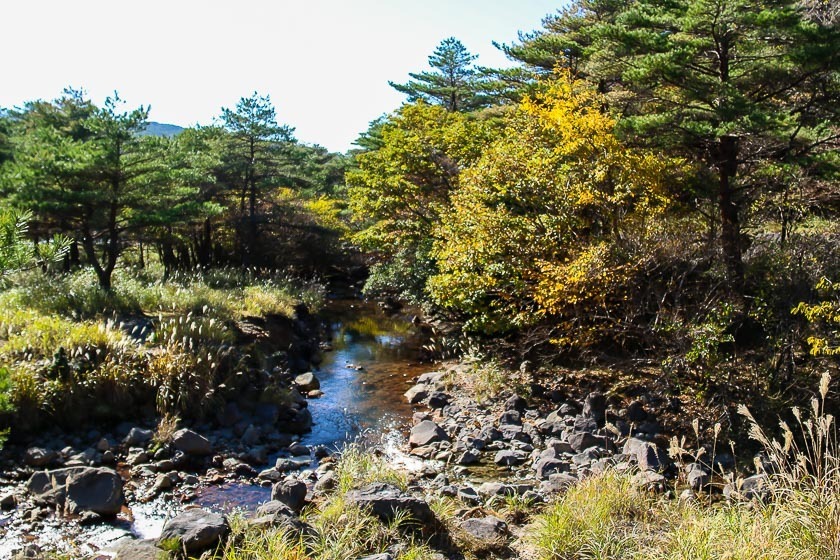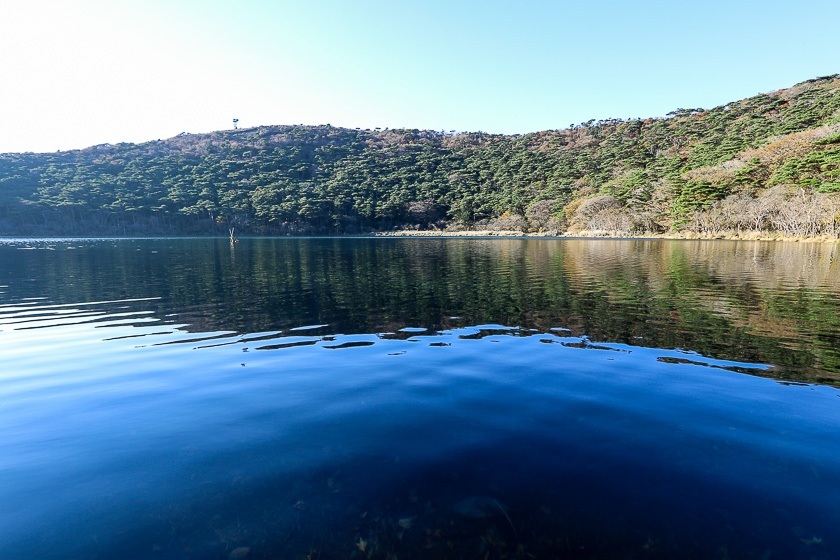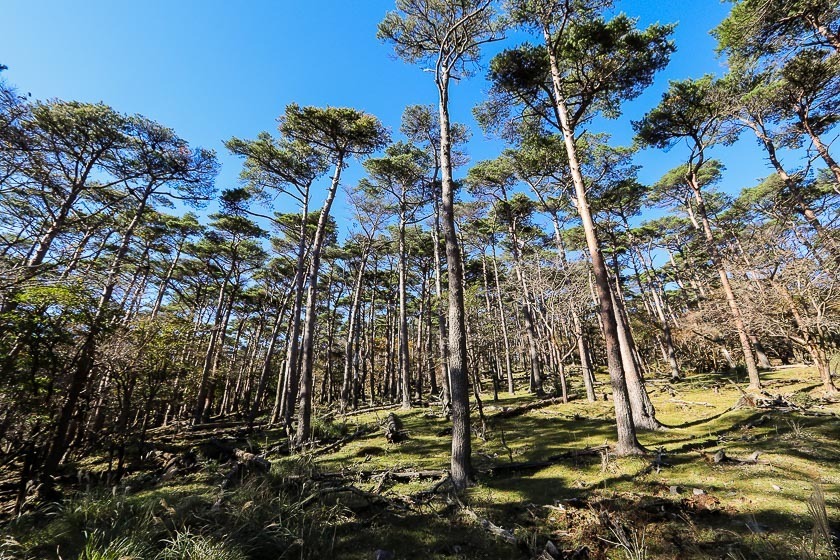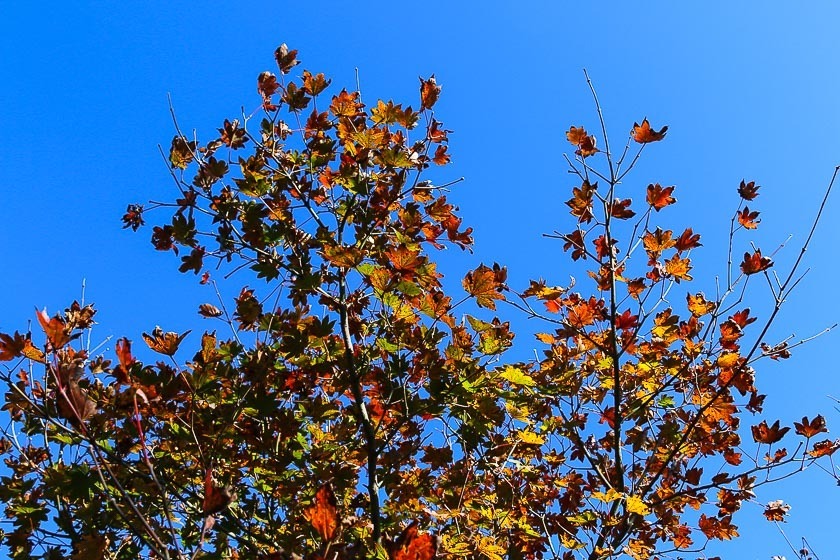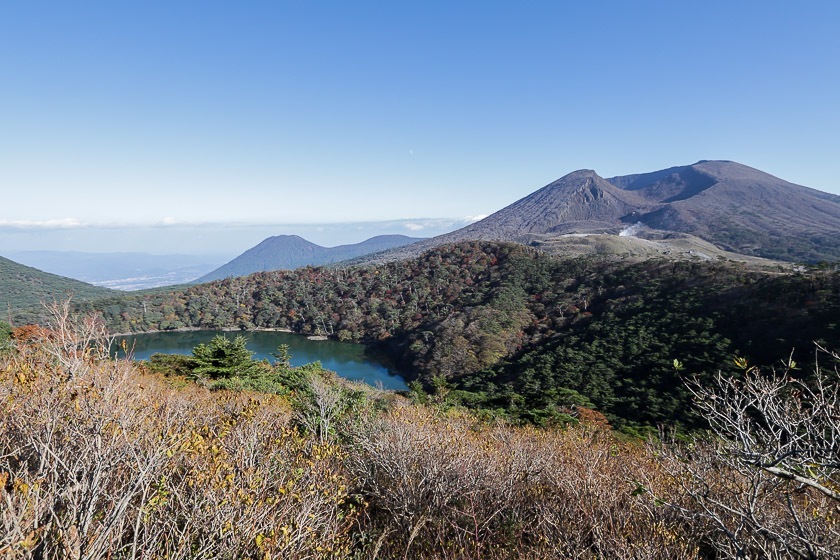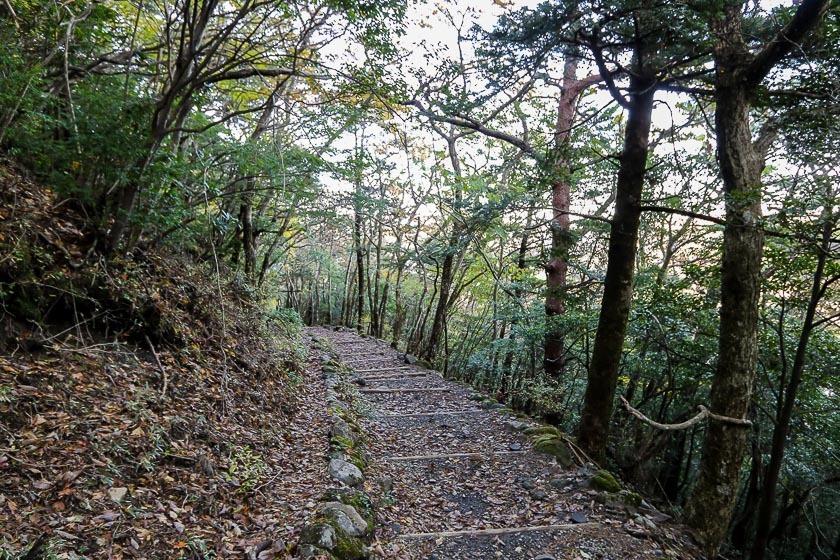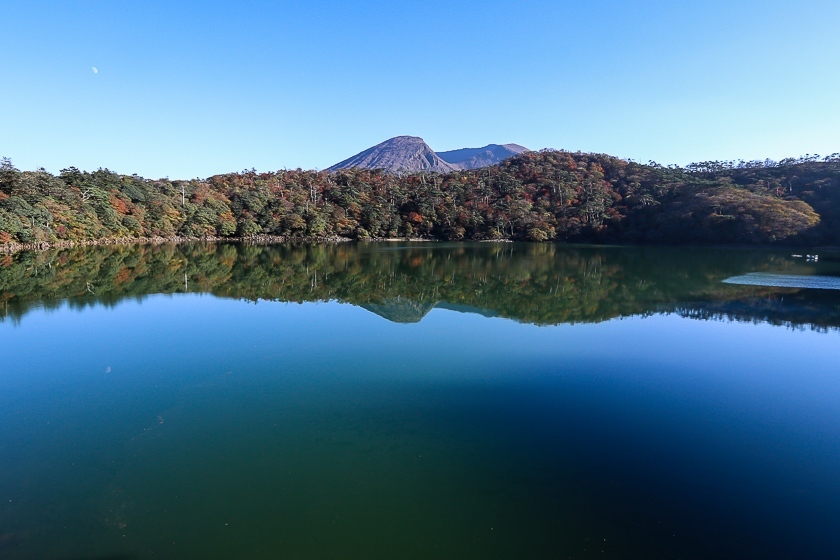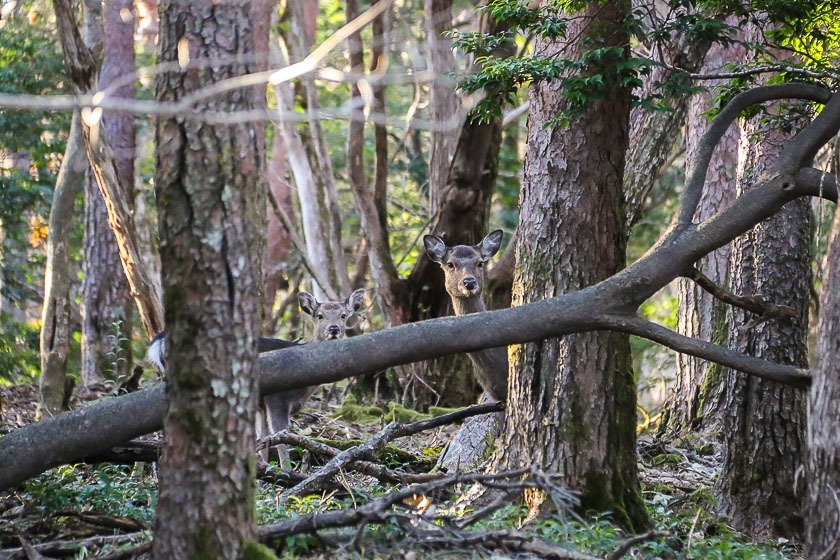 My second hike took me to Takachihogawara from where I would hike up to the peak of Mount Takachihonomine. The first 100 meters of the trail provided some autumn colors, but that all changed into volcanic terrain which was a lot of loose stones and small rocks.
The hike up takes between 90 to 120 minutes while the way back down takes 60 to 90 minutes. I met a couple of local older folks in their late 60s who climb Mount Takachihonomine regularly. One of them took only 70 minutes to ascend to the peak and was lamenting that he was unable to break the 60 minute barrier. From the top, I got a view of the smoking Mount Shinmoedake which erupted a couple of times in the last few months, triggering the current no-entry radius. I also managed to see Sakurajima (albeit very faintly due to the gas in the air) but not Kaimondake behind it.
Those who are looking for a more challenging hike after Ebino Kogen should consider Mount Takachiho. It is advisable to register at the visitor center before you set off to get the latest information and in my case, a helmet (a free rental due to the current conditions, and it was compulsory to have but not necessary to wear). Hiking stalks are also available for rent at the visitor center.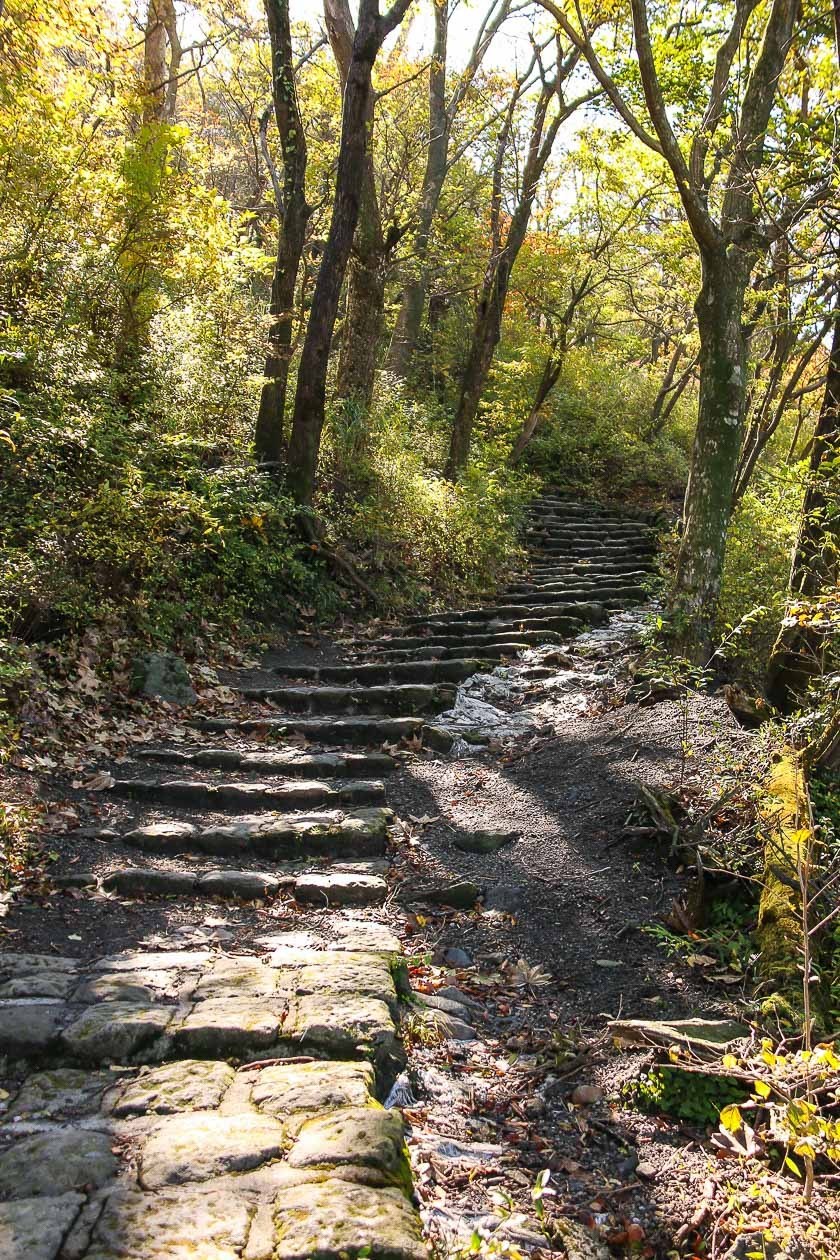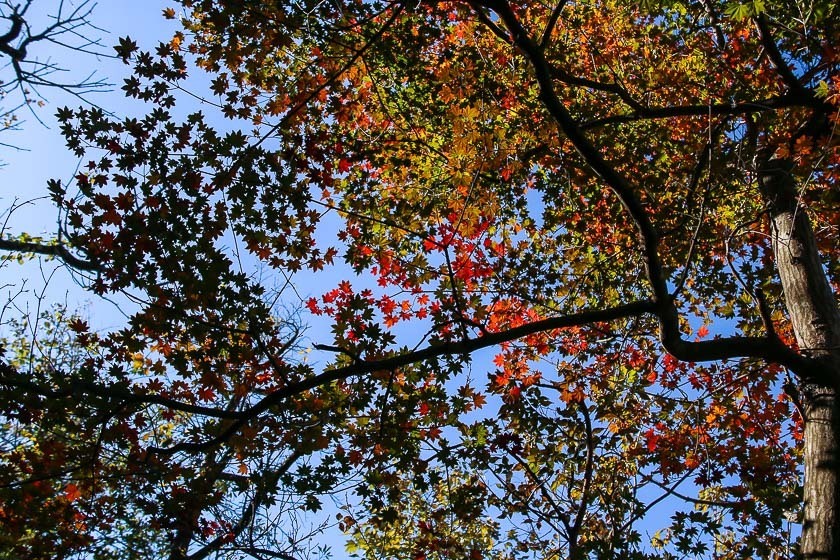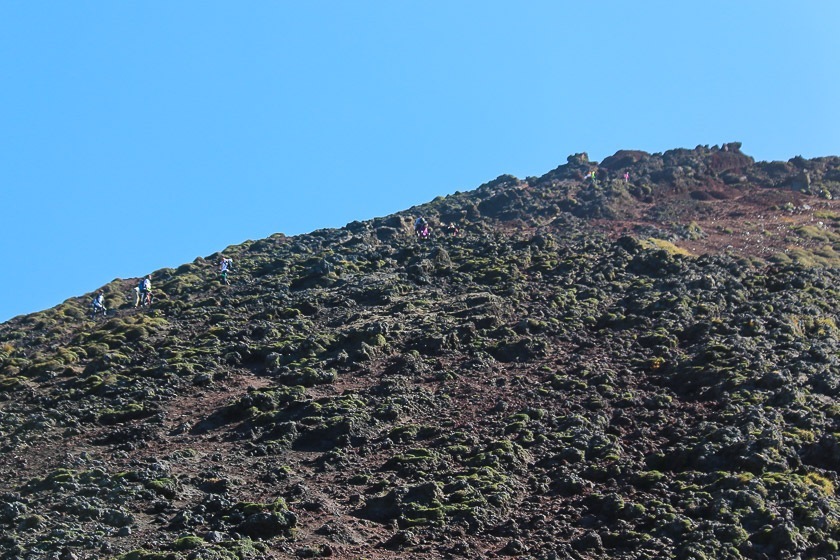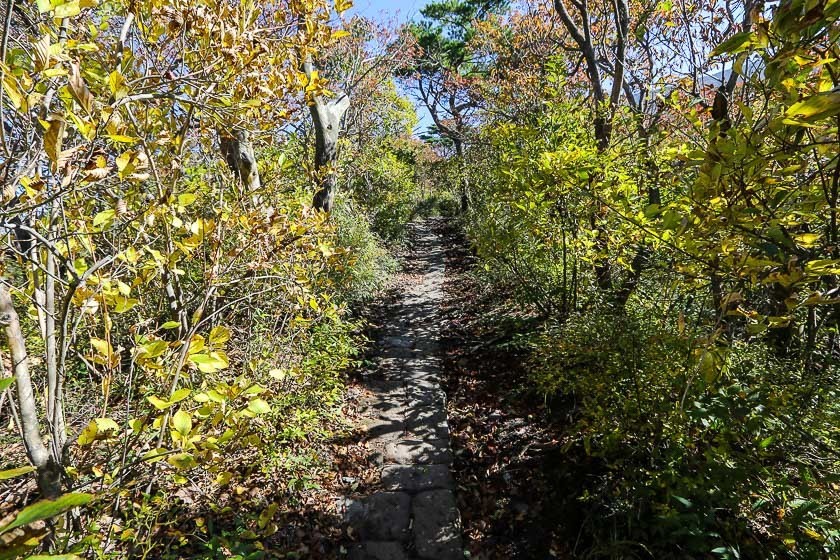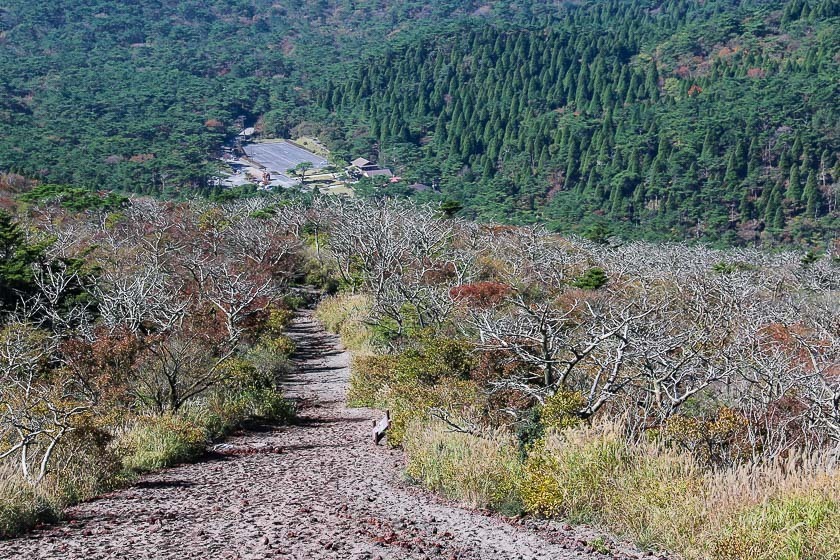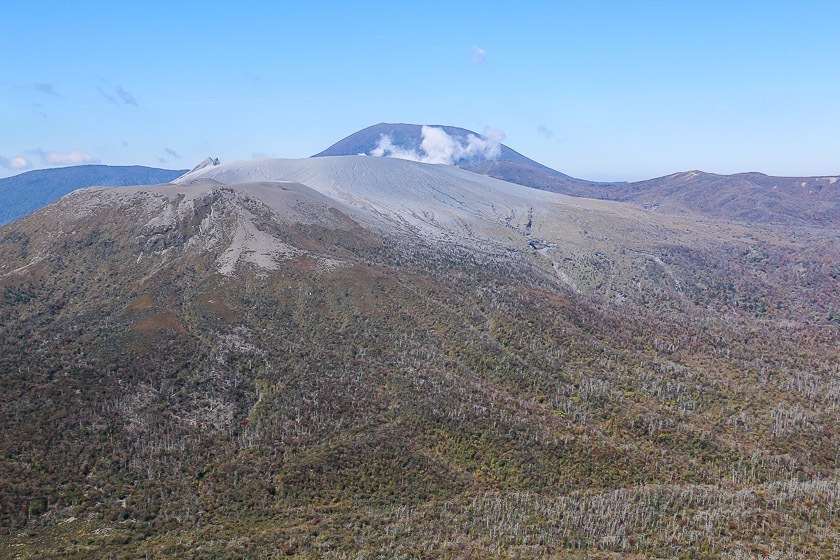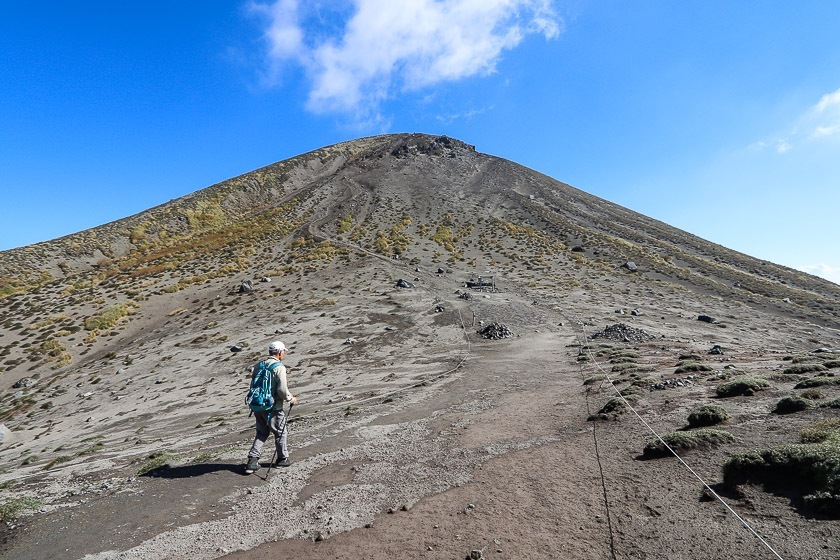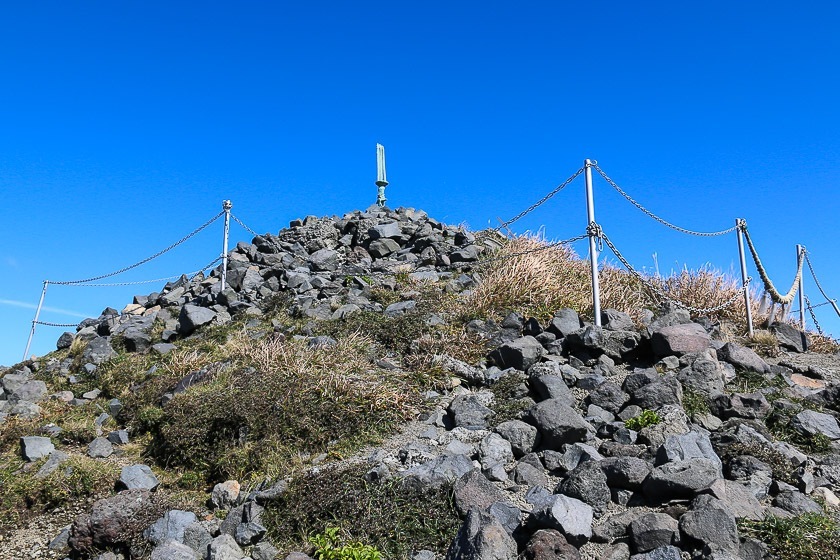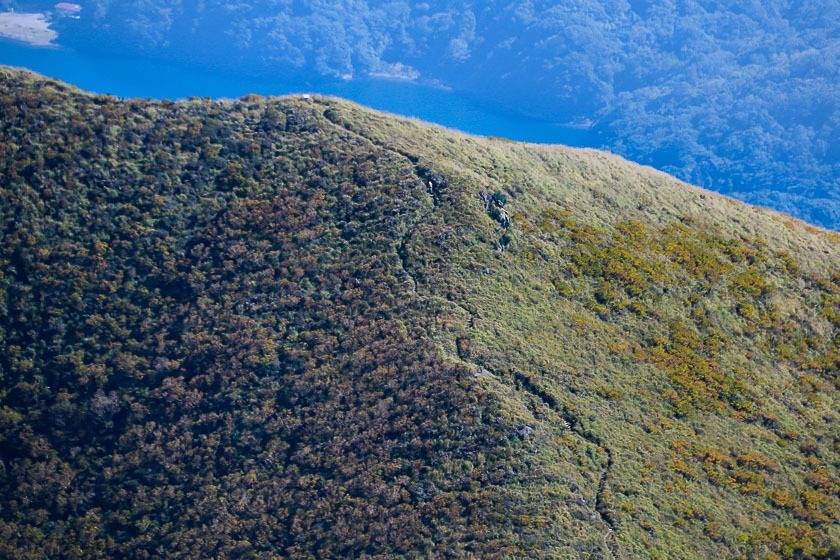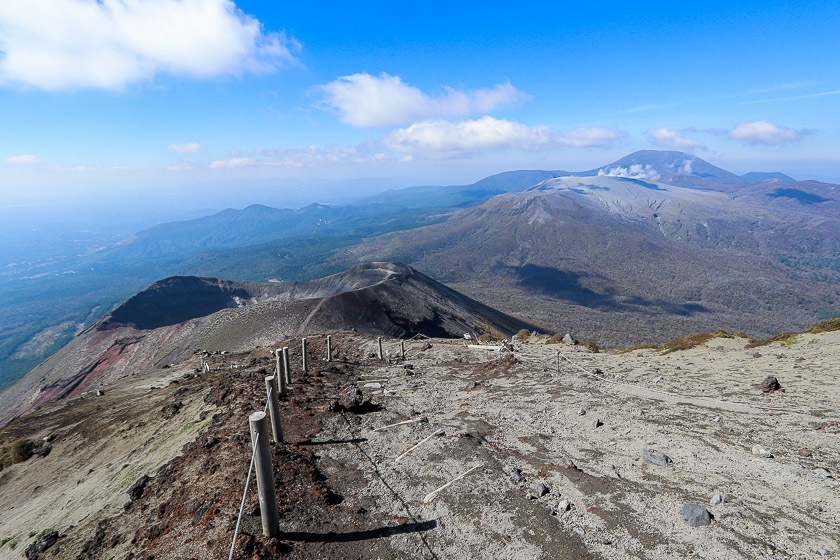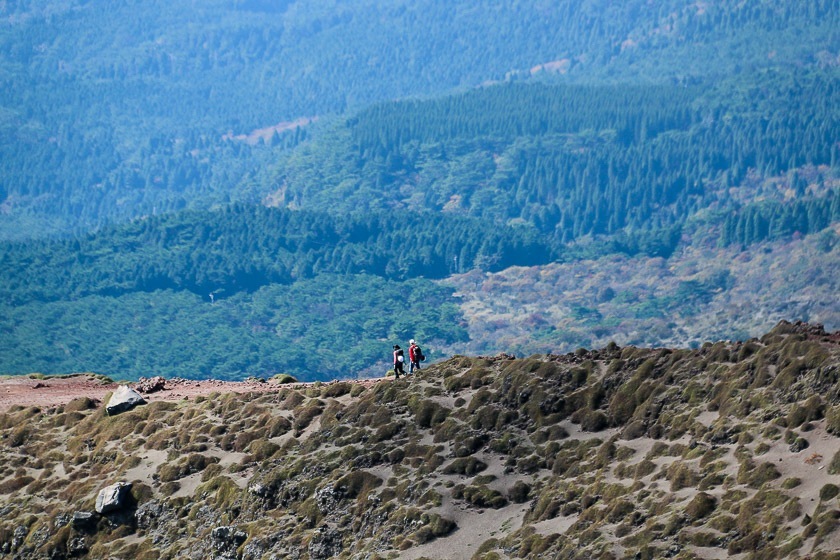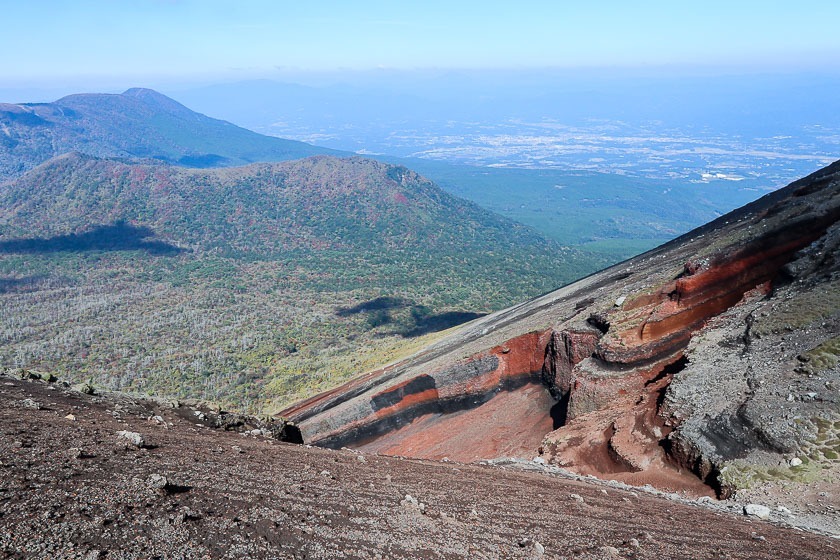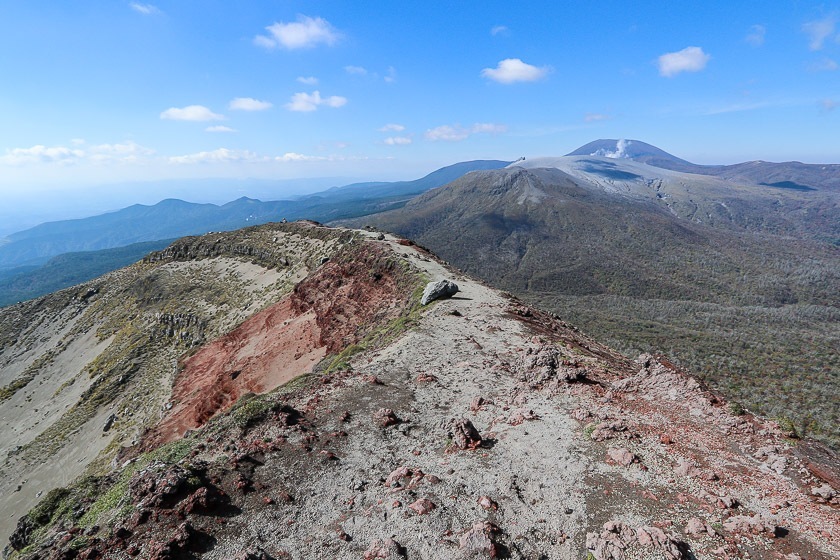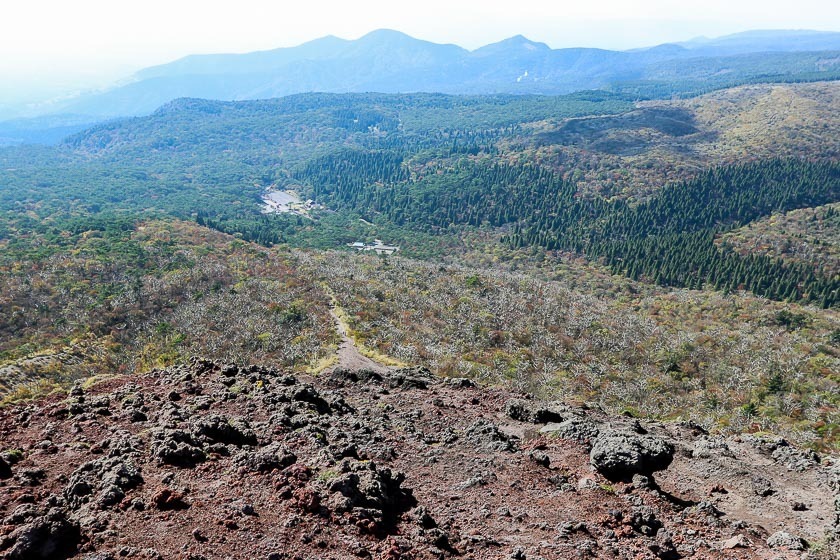 Questions? Ask in our forum.