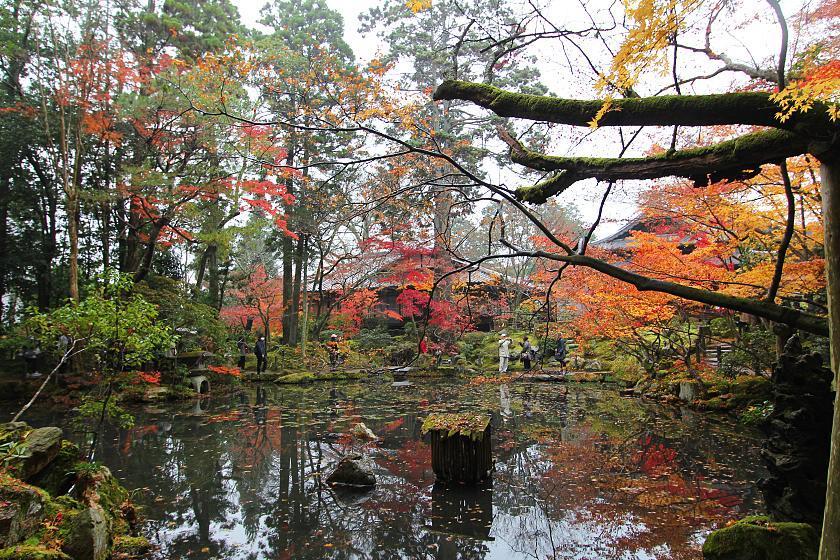 Over the course of this year's autumn color season, we've seen the autumnal hues illuminate areas of Hokkaido, the Northern Japan Alps and parts of Kanto, to name but a few, before arriving in the big cities and tourist hot spots of Tokyo and Kyoto. Now approaching December, we enter the period when the colors typically start to decline in even these relatively late places.
With this in mind, I followed on from my trip yesterday to Osaka with a return to Kyoto to see how the colors were doing in the ancient capital. What I saw was generally a state of being beyond peak colors; but there was still plenty of vibrant foliage to make for a worthwhile color-chasing trip.
I started the day by heading to Arashiyama, an area in western Kyoto very popular come autumn for its colors that shimmer along the hillsides and around the various temples that stand here. Today I visited Tenryuji, Jojakkoji and Nisonin temples in addition to taking a stroll around the town's scenic streets and across its iconic Togetsukyo Bridge.
The state of the colors was in general a little past peak, but there were some still very nice displays of color in certain parts of the area; especially at Jojakkoji. Calm weather conditions are forecast in the area for the next couple of days, and if these predictions prove to be correct, I expect that the region will generally remain a good place to see the autumn colors for around another few days.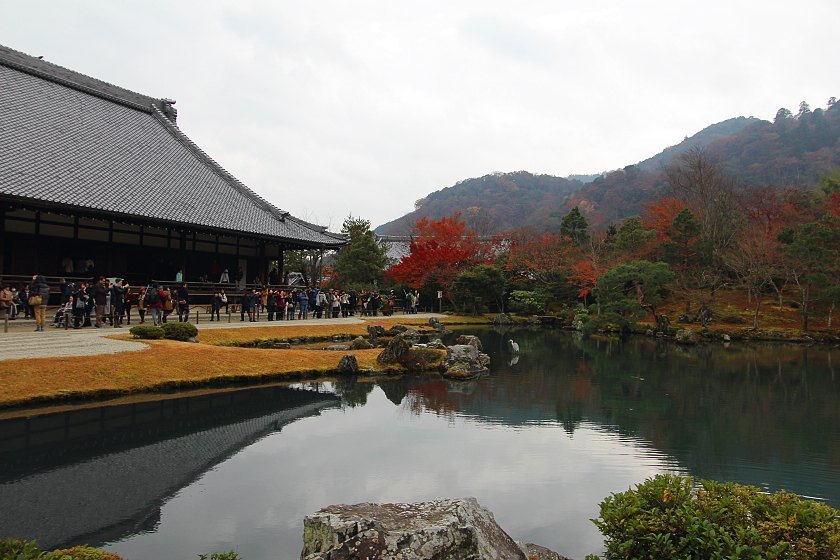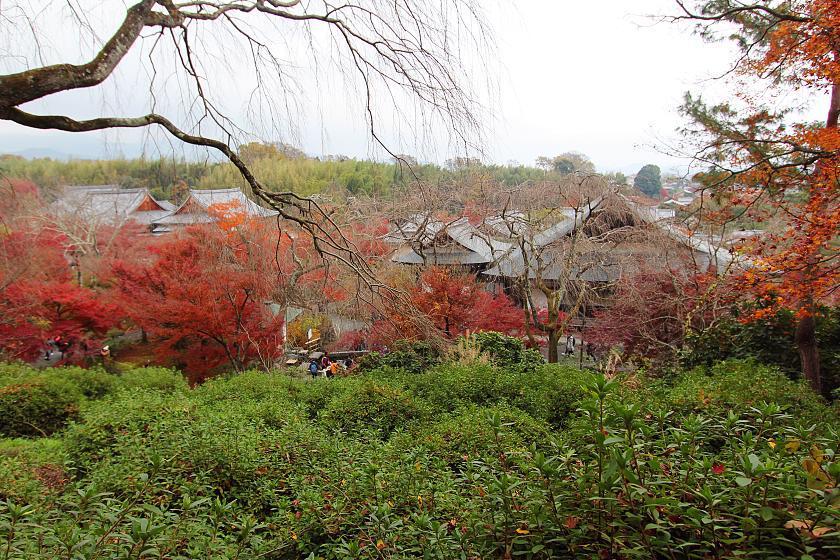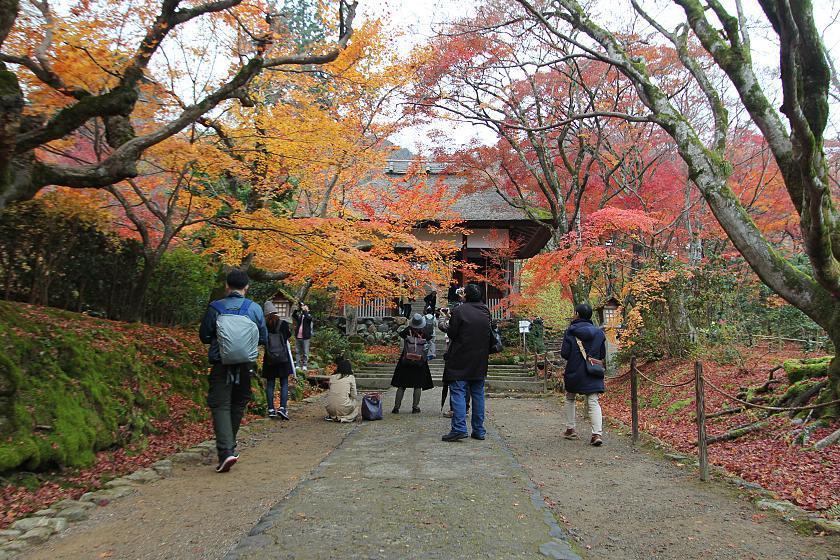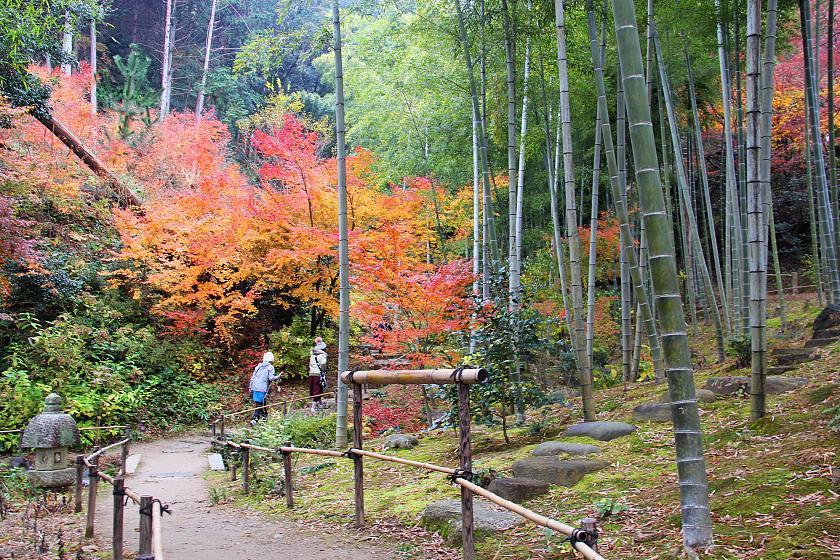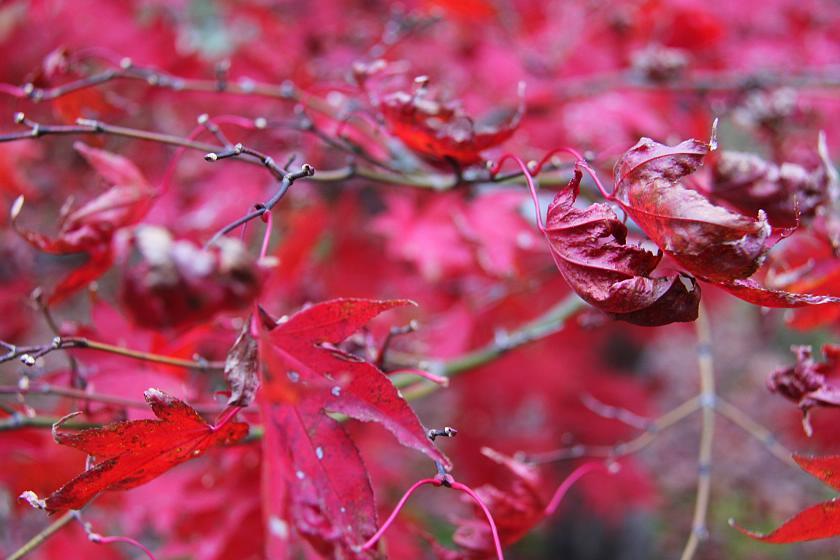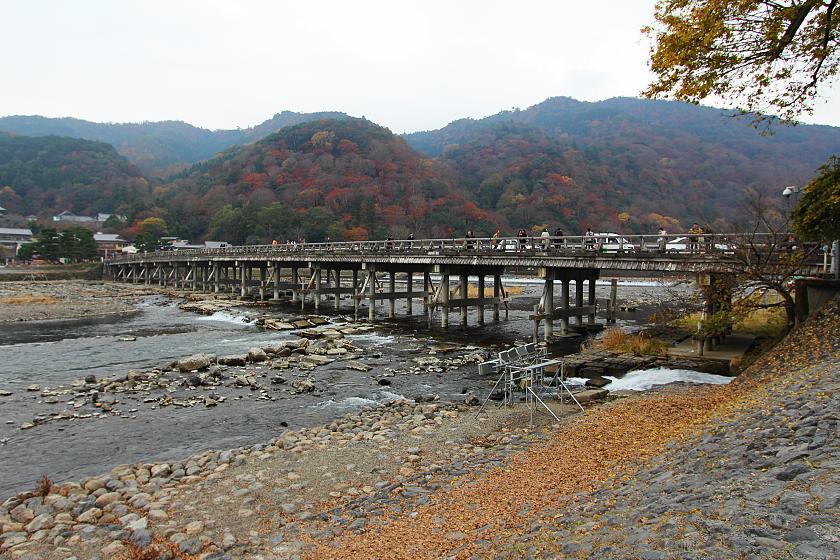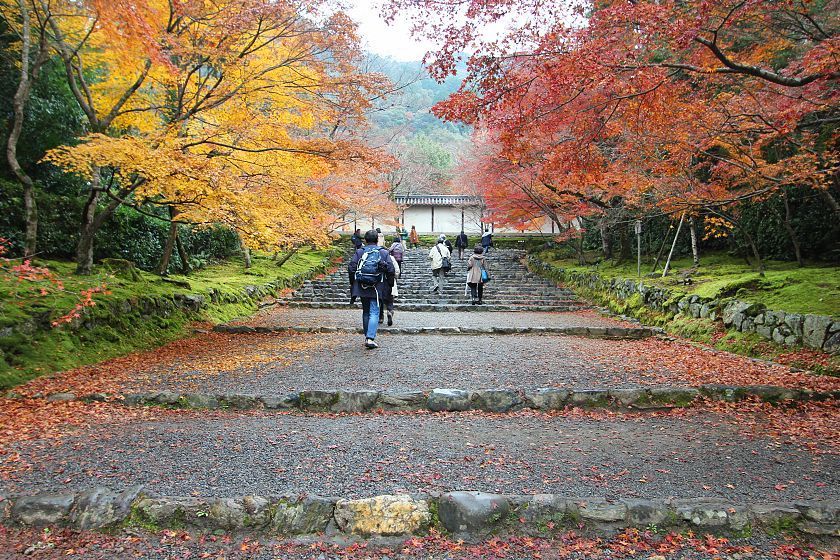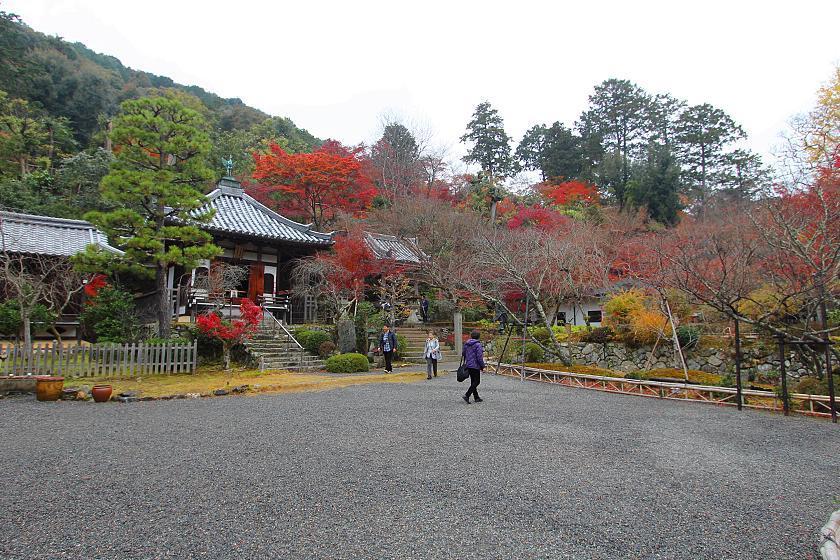 Next I headed across town to Nanzenji, a revered temple located at the base of the Higashiyama mountains. The temple has a long history and remains one of the most important Zen Buddhist temples in all of Japan. This, in addition to its scenic, spacious grounds attracts tourists all year round, and very much so during autumn color season.
I headed in particular for the Tenjuan sub temple, which has a garden that typically exhibits vibrant colors come autumn. What I saw in the garden today was certainly past peak, yet beautiful all the same with some really bright hues remaining around the garden's famous pond. Still a good place to catch the colors, I am afraid to say that I think this will only be the case for another couple of days or so.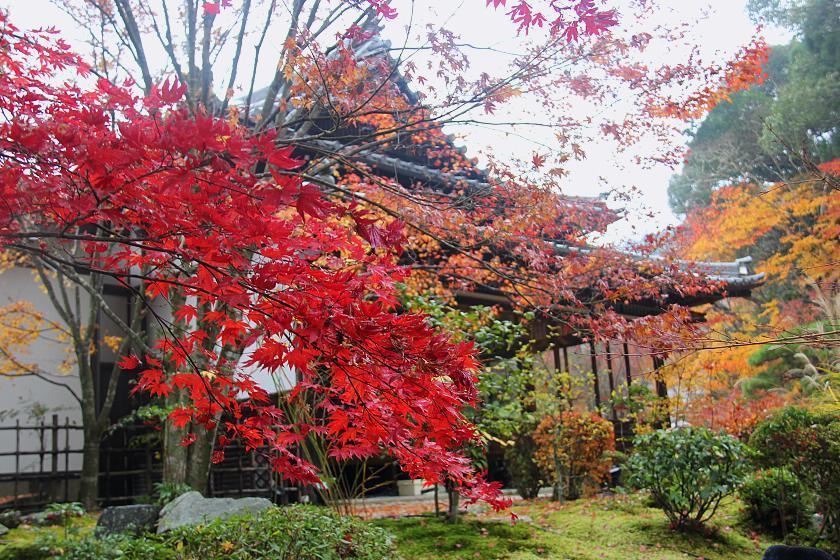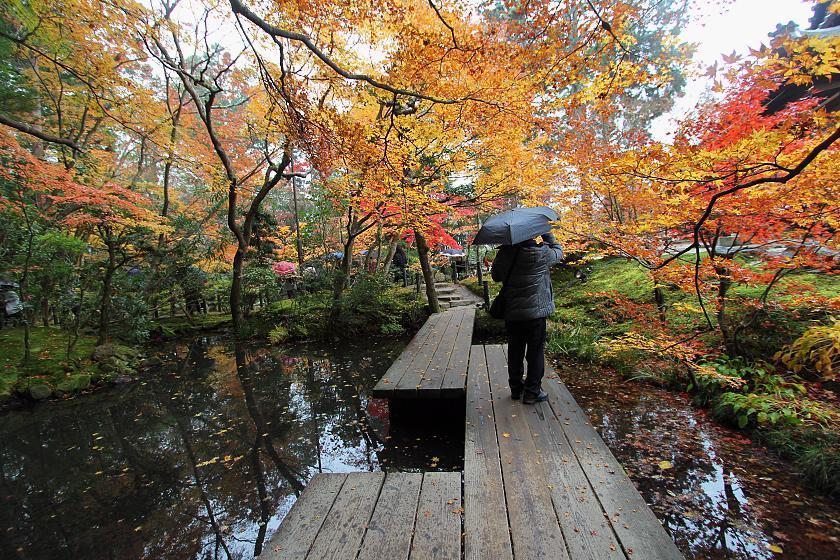 The final stop on my tour of Kyoto was at Eikando, just a short walk from Nanzenji. I remember this spot as being one of my favorite autumn color spots when I visited during its spectacular peak last year, but today the views were slightly less impressive.
The gardens of the temple are currently beyond peak, with a fair few bare branches dotted around, but the garden does remain rather picturesque, and, barring any extreme weather, I expect it to make for good autumn color viewing for around another few days.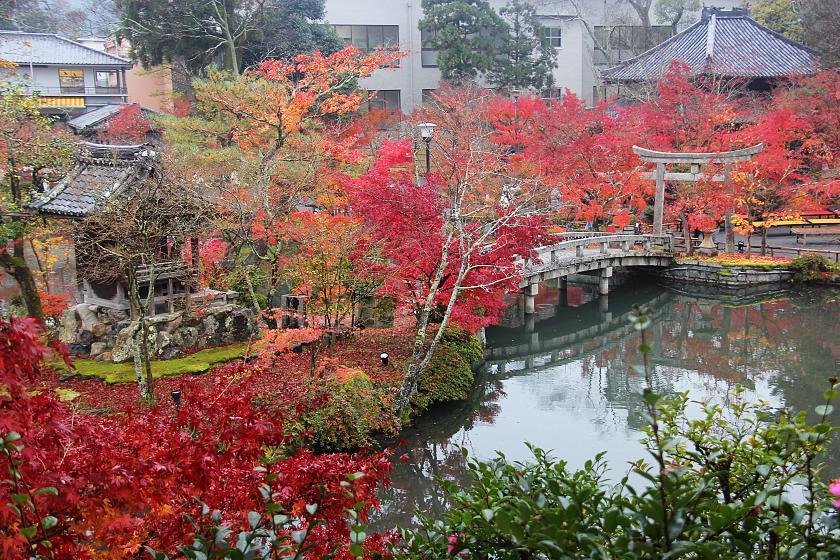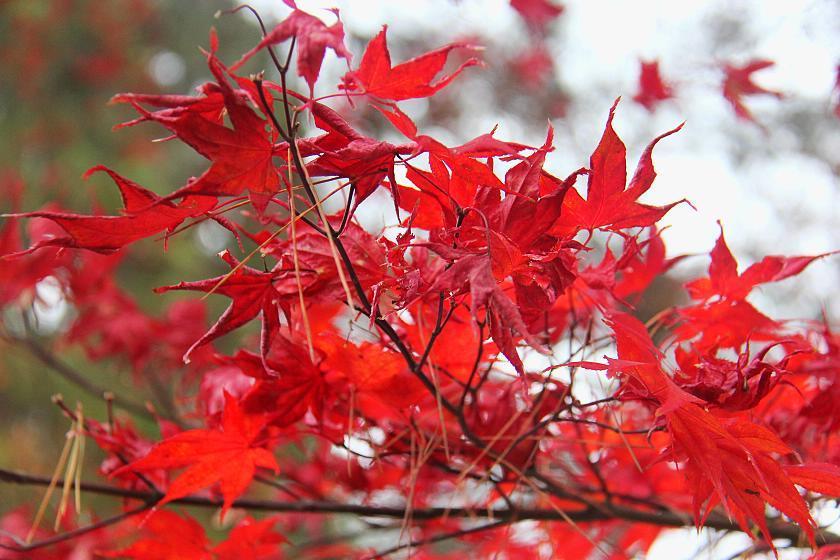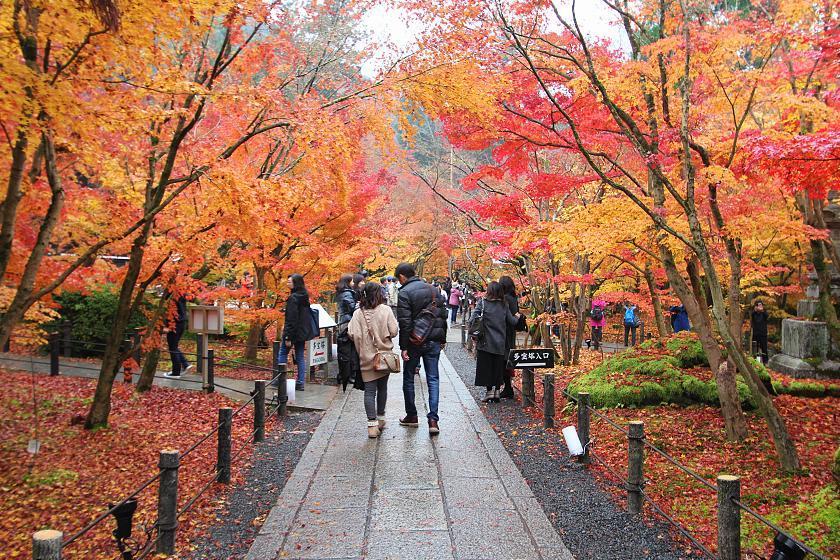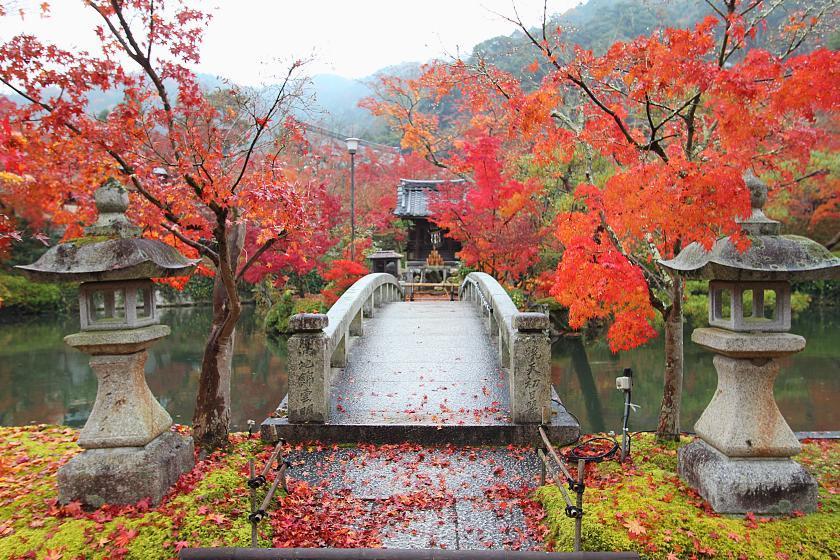 Questions? Ask in our forum.