Autumn Color Report 2013
Official autumn color reports by japan-guide.com
Where to see autumn leaves? - When do trees turn colors? - What trees turn colors?
Schedule of upcoming reports - Post your own report
2013/10/10 - Oze Report
by sean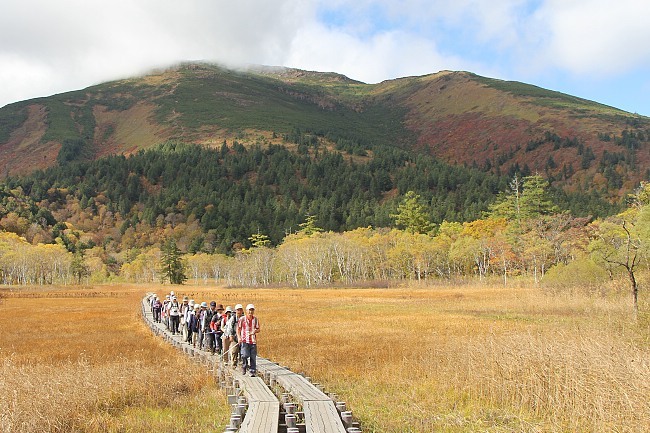 Today I visited the Oze National Park, a popular autumn color spot not too far away from Tokyo. The huge park traverses the prefectures of Gunma, Fukushima, Niigata and Tochigi, offering attractive hiking trails that lead across plateaus, mountains, marshlands and forests.
Starting from the Hatomachitoge Pass, I made my way to the Ozegahara Marshland, walked along the southern base of Mount Hiuchigatake, circled the western and southern banks of Ozenuma Pond, before calling it a day at Oshimizu, covering a distance of about 25 kilometers in the process. For those who wish to visit by do not feel like walking the same distance, I recommend to cover the area around the Ozegahara Marshland, where the best scenery can be seen.
As I arrived at the marshland today, I was greeted by a sea of russet and gold grass. The surrounding mountains were quite saturated with warm colors, combining with the grass and Mount Hiuchigatake in the backdrop to provide some awesome landscape views.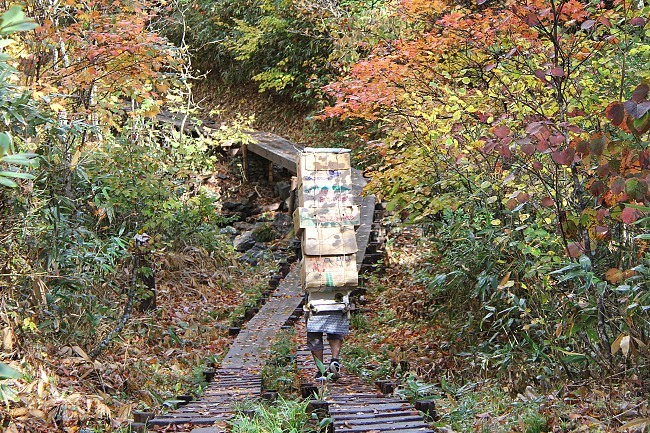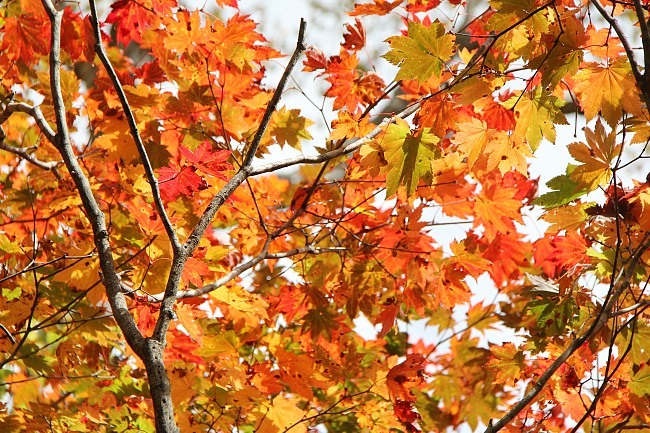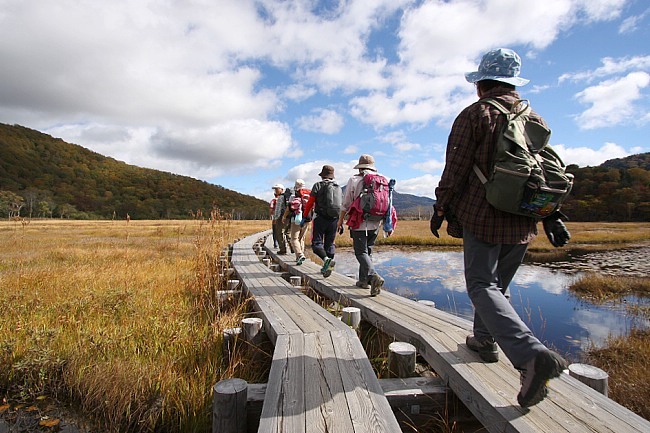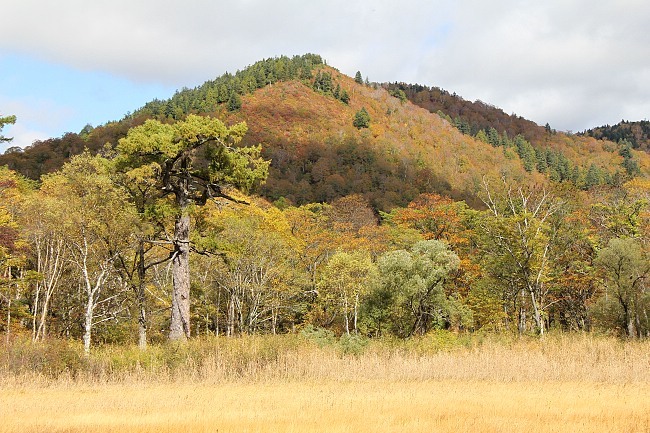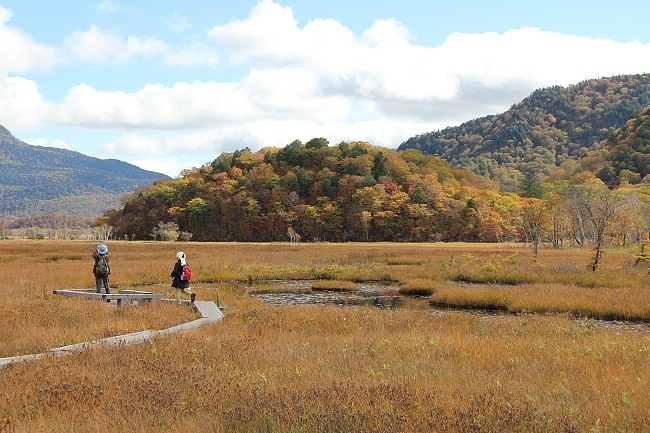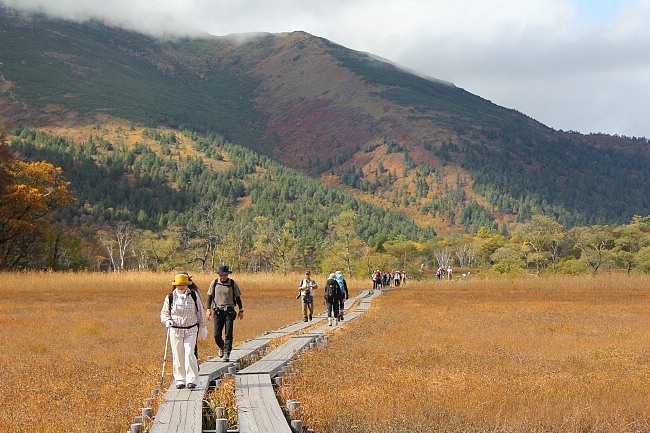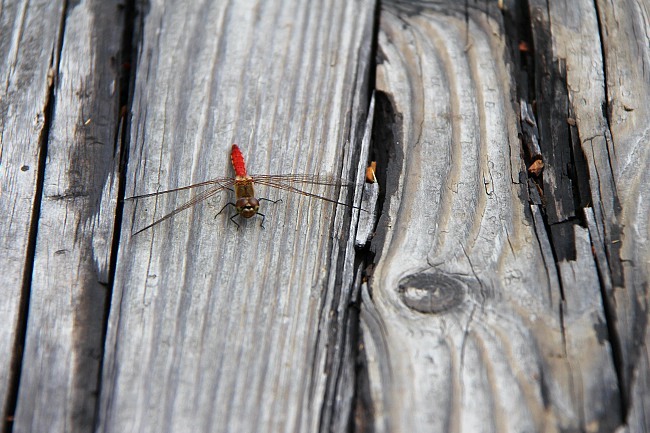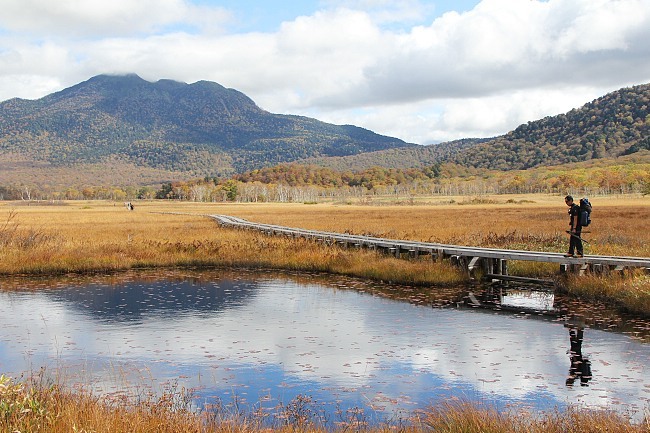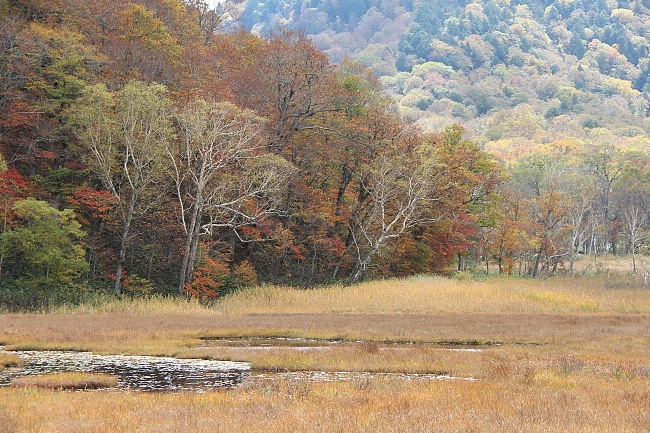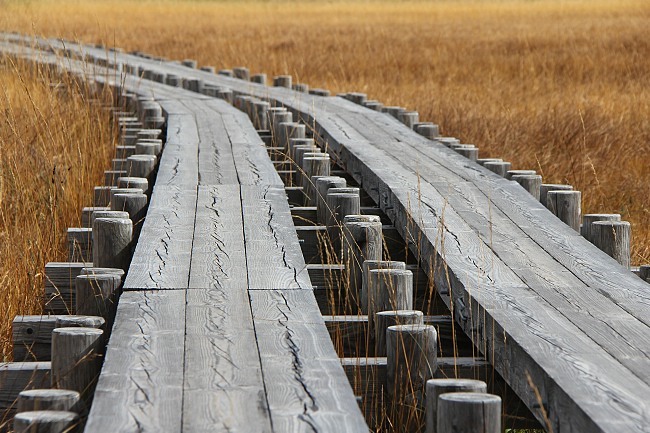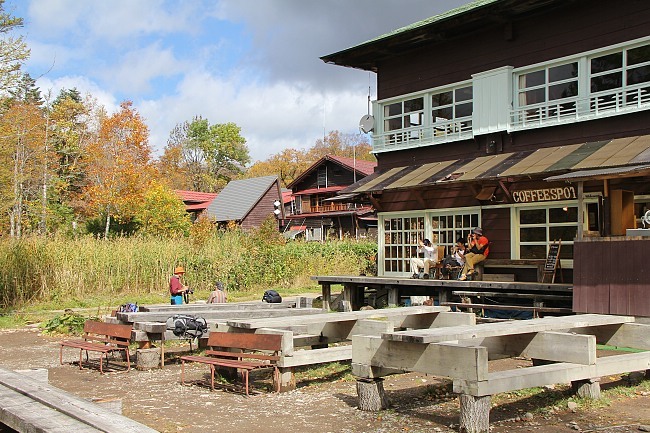 I continued towards higher elevations and saw more autumn colors. Some trees were not yet at their peak, while there were others that were already starting to have barren branches. The trail towards Ozenuma Pond also had more evergreens, therefore it was a pleasant mixture of cool and warm colors.
It started to get quite foggy and cloudy as I arrived at the Ozenuma Pond, and that concealed some of the colors' intensity. It was difficult to judge, but my overall impression is that the fall colors have peaked here. The sky was getting dark, and I quickly continued downhill south towards my end point at Oshimizu, looking forward to give my tired legs a well-deserved dip into a hot spring bath.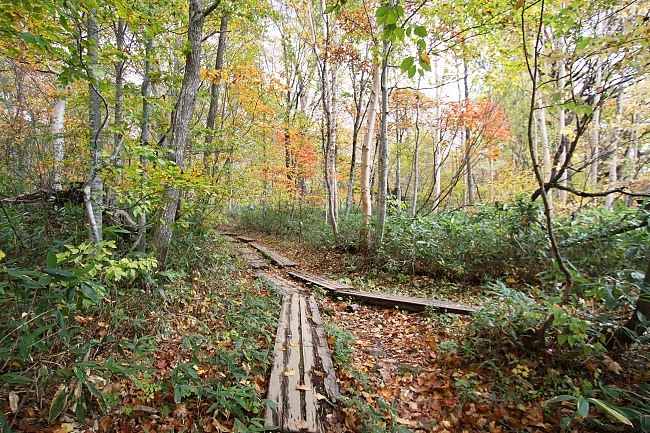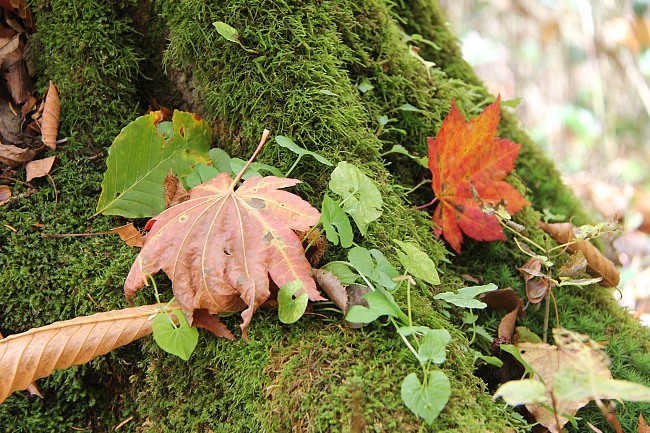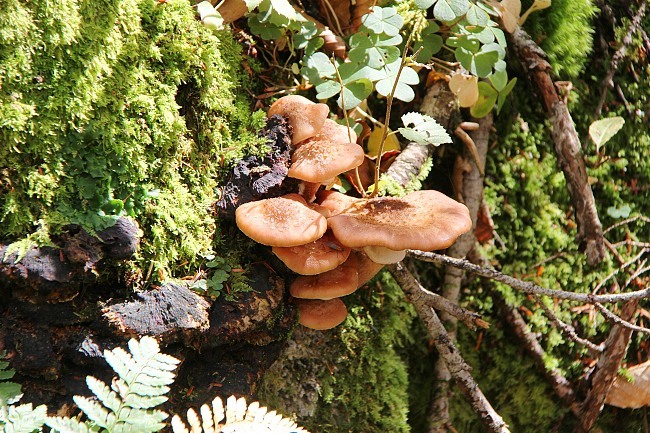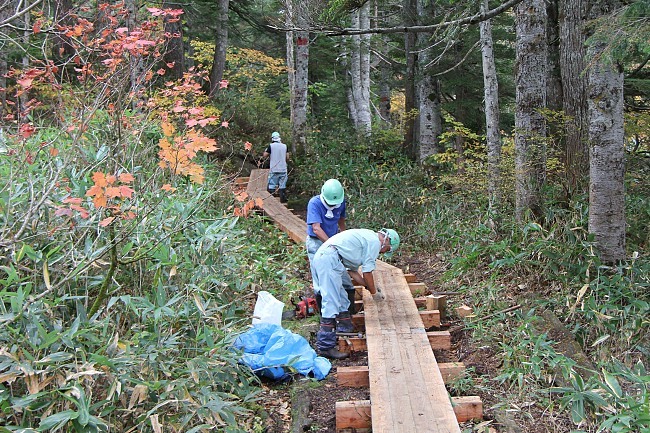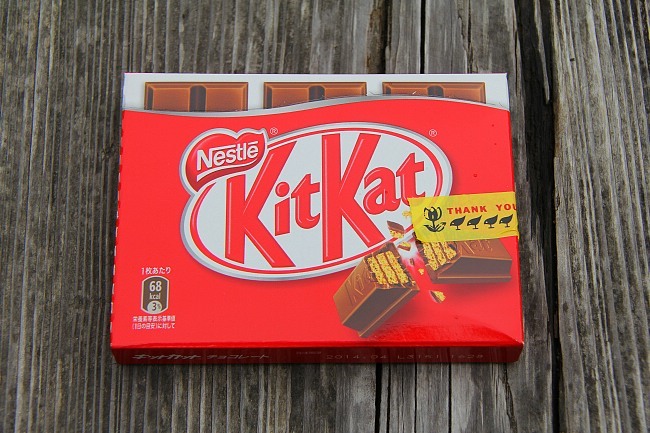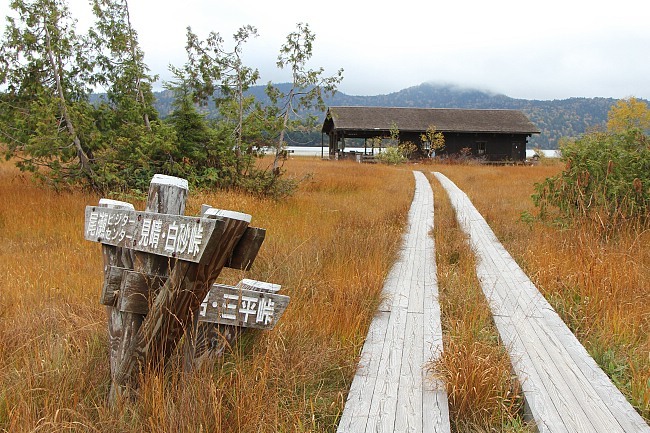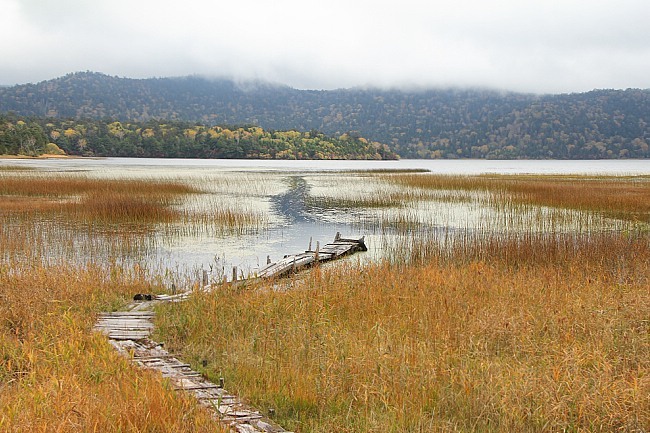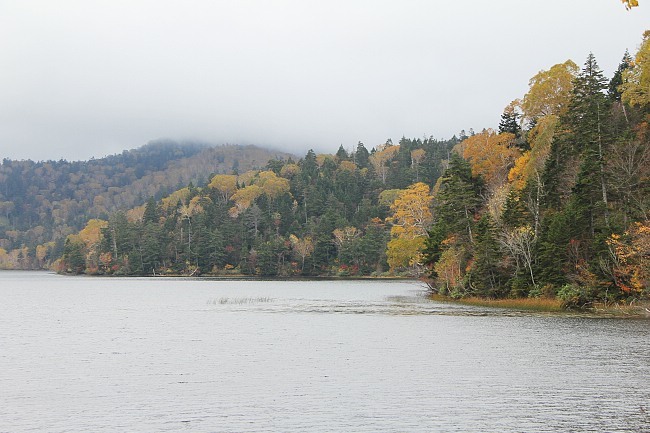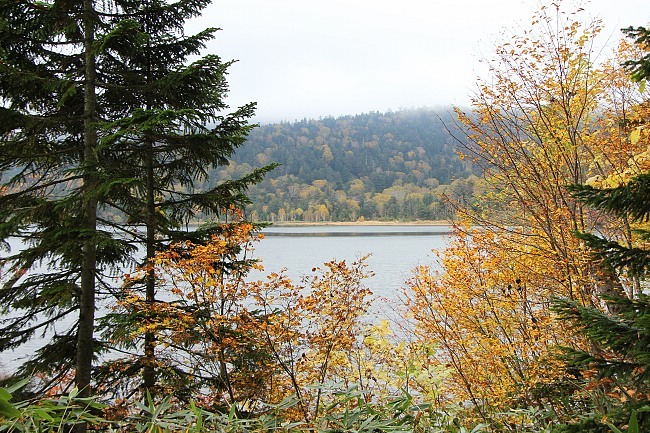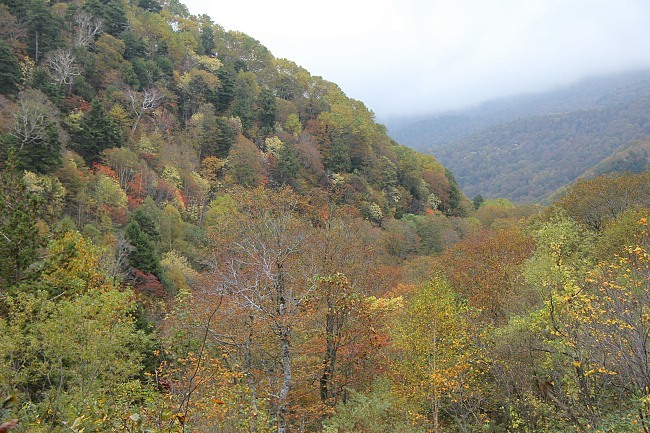 Questions? Ask in our forum.