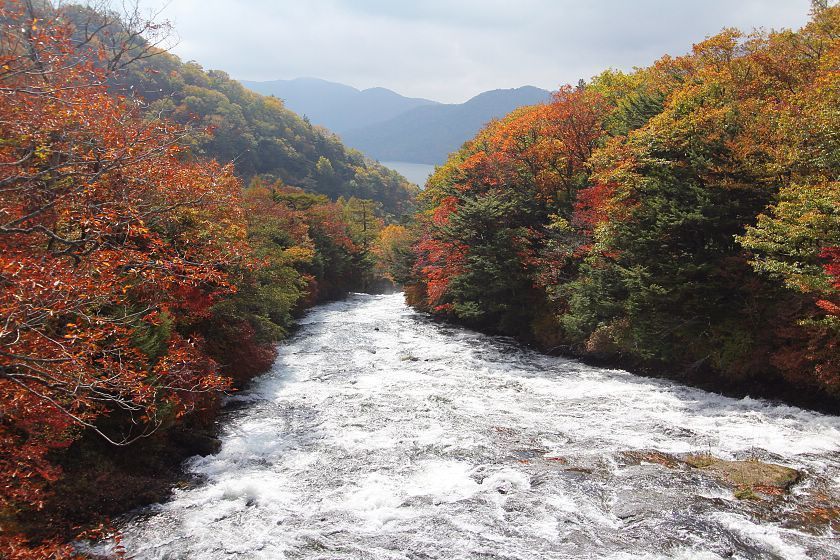 This year's autumn color season is developing nicely, as Joe witnessed with some spectacular displays earlier this week in Nasu. With the season edging further along, the colors are slowly trickling down the country, from northern and high to more southerly places and those of lower altitudes.
While we can expect that there's around another month before the colors really get going in Tokyo and Kyoto, there are various other places around the country that typically start seeing nice colors around this time.
One of these places is Nikko in Tochigi Prefecture, about two hours from Tokyo by train. A region of lakes, mountains and temples, Nikko is split into two main areas; the relatively low-lying town area, and the nature-rich highlands of Okunikko.
With a considerable altitude differential of around 2000 meters, the autumn color season in these parts lasts on average for around a month as the colors run down from the mountains, providing a long period in which visitors can enjoy the scenery here.
My first stop today was at Yumoto Onsen, a hot spring town in the mountains of Okunikko around 1500 meters above sea level. Being so high in the hills, the town is typically among the first places in the region to see peak autumn colors.
Today I found that the colors still had not quite reached their peak, but were on their way to doing so, with nice colors especially on the shores of Lake Yunoko. With temperatures predicted to steadily fall here over the coming days, I suspect that the colors will reach their vibrant best here even as soon as the end of this week.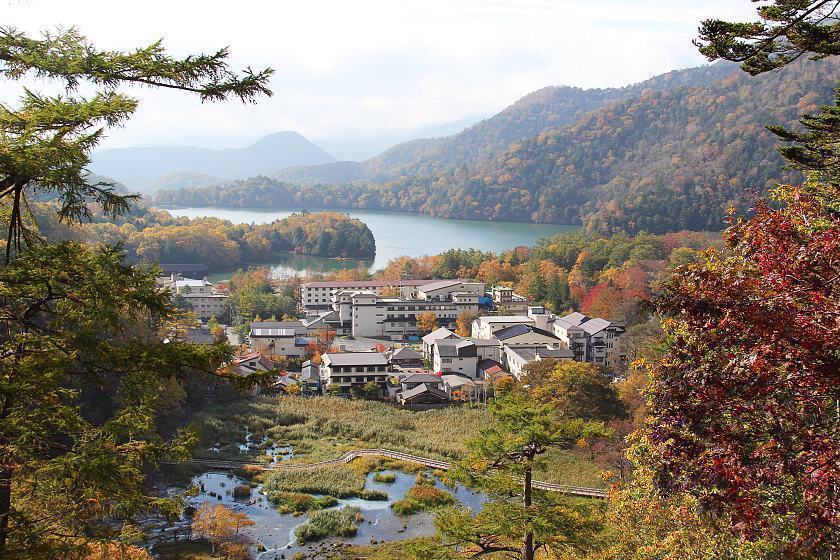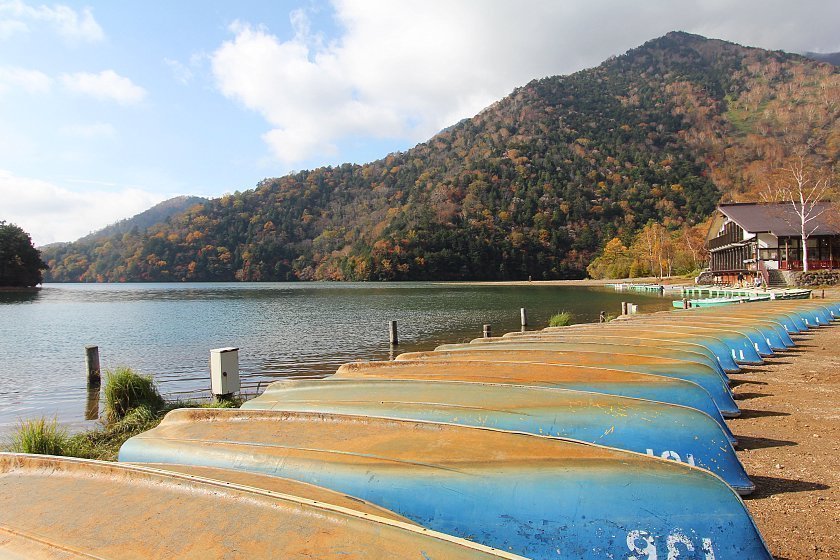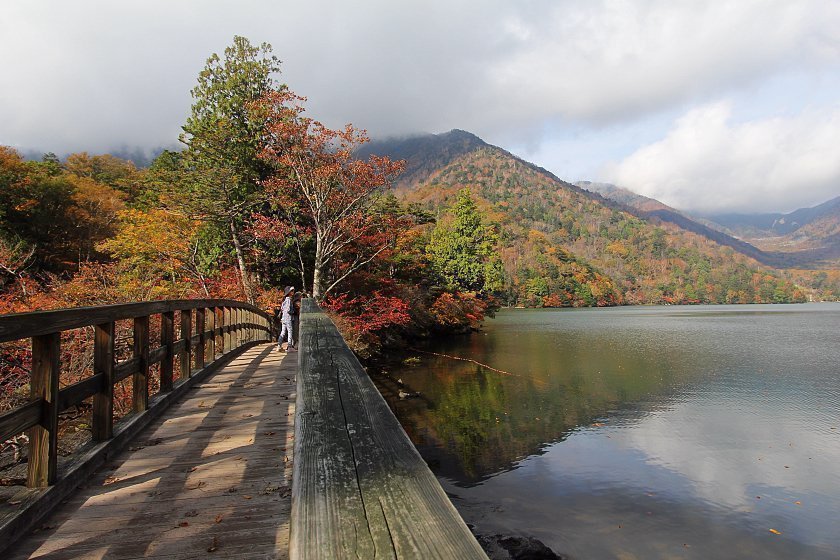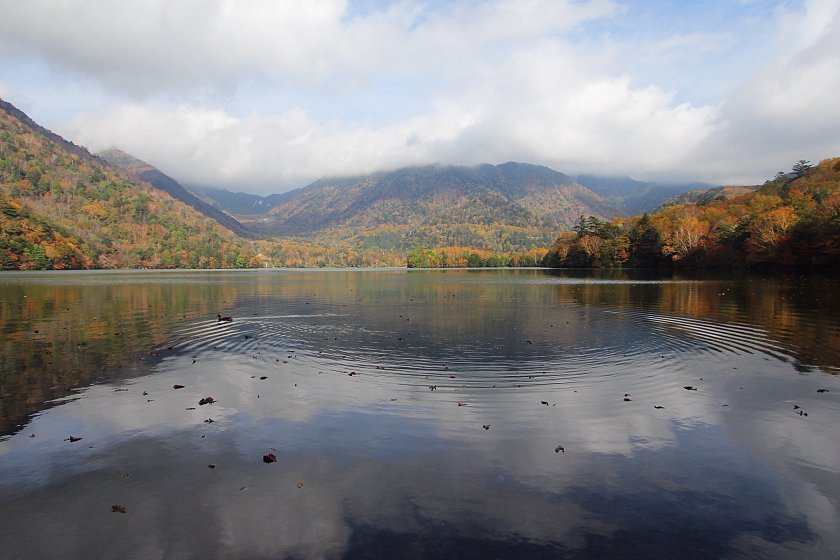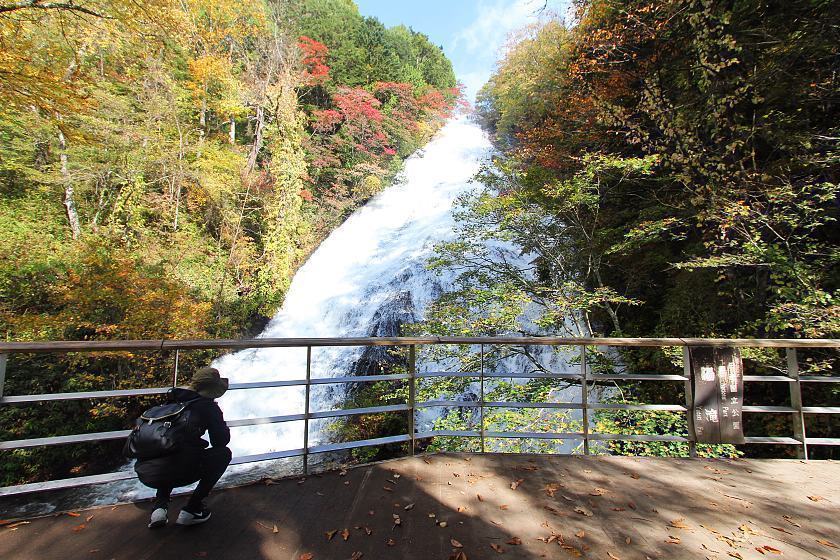 My next stop was at Senjogahara Marshland, another of the region's popular autumn spots best-known for its grass that turns a brilliant golden color in autumn. I'm happy to report that today the grass had almost reached its shimmering hallmark gold, with just a few tints of green left to disappear before this area hits its absolute peak. As the season progresses in the grass and the other vegetation, I expect these marshlands to stay looking great now for the next few weeks.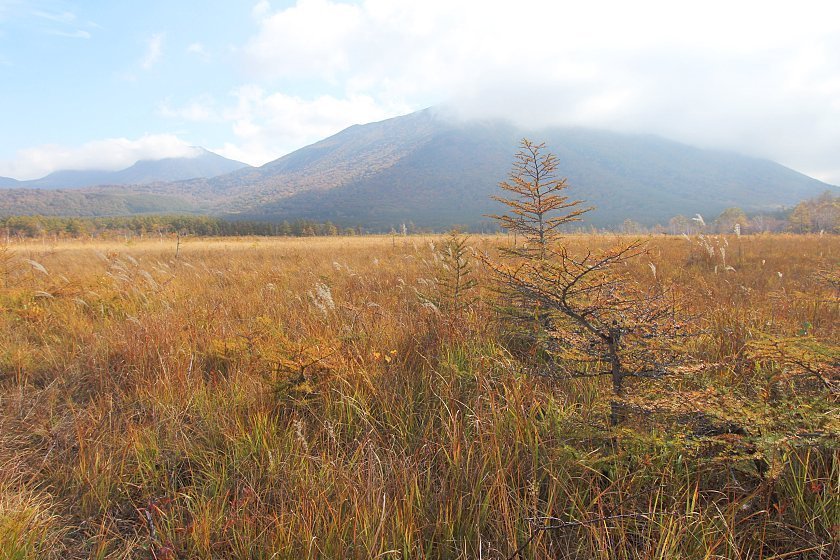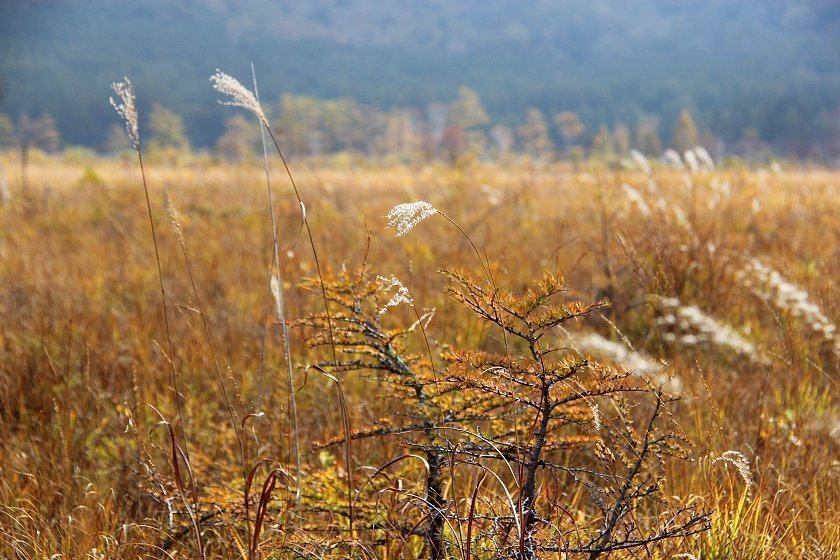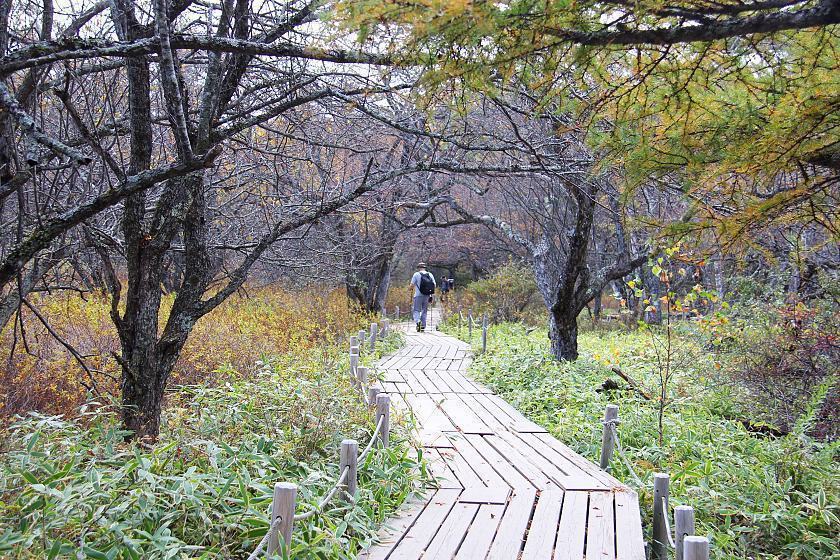 Up next on my tour of Nikko was the popular Ryuzu Waterfall, which typically treats visitors to vivid displays of autumnal color slightly ahead of most of the region's other spots. This morning the colors were creeping in but the waterfall still has too much green around it to be at its peak just yet.
This being said, the colors that were present here were the most vivid I saw all day, with this spot being well worth a visit for color chasers. With temperatures slowly cooling here, I expect that the waterfall will be in its peak next week.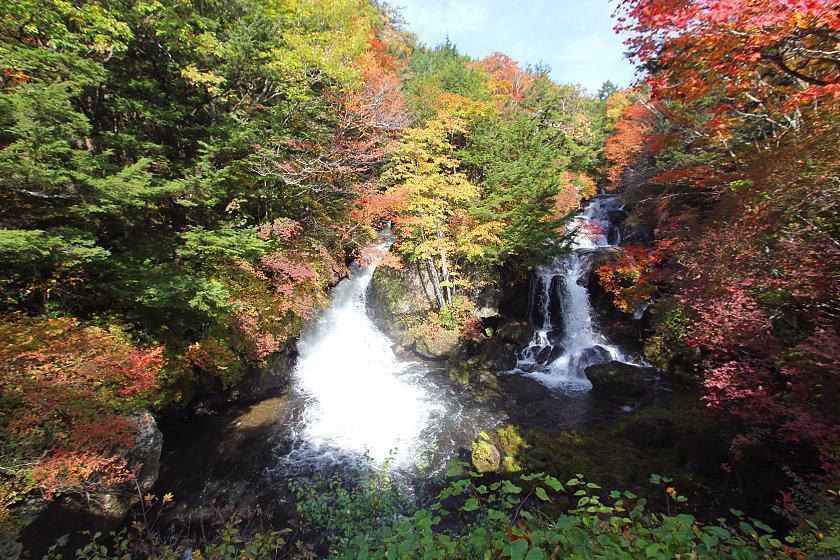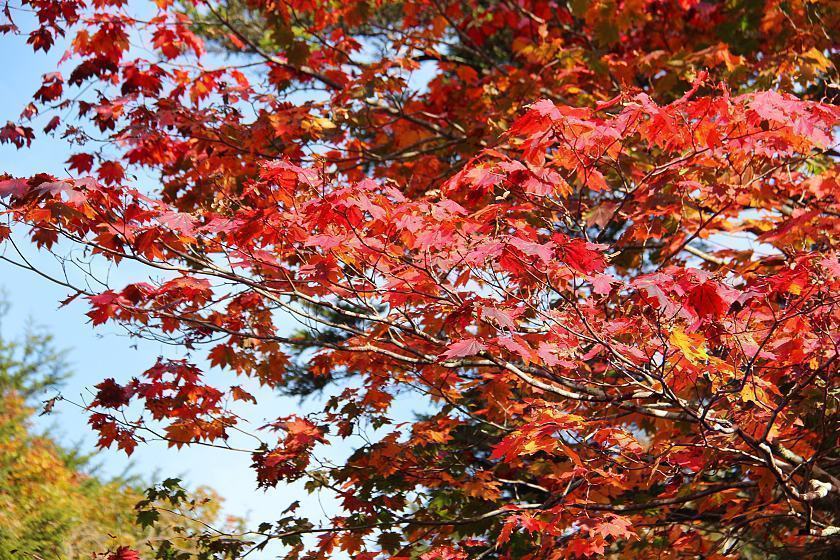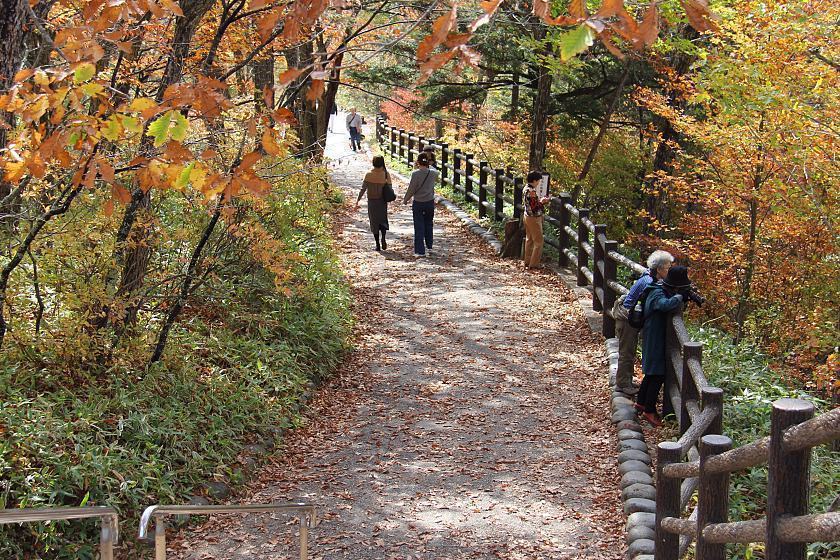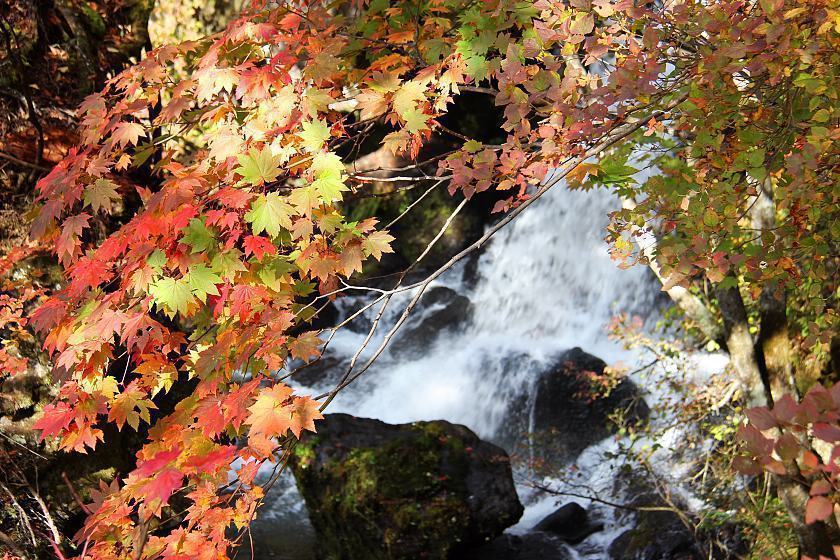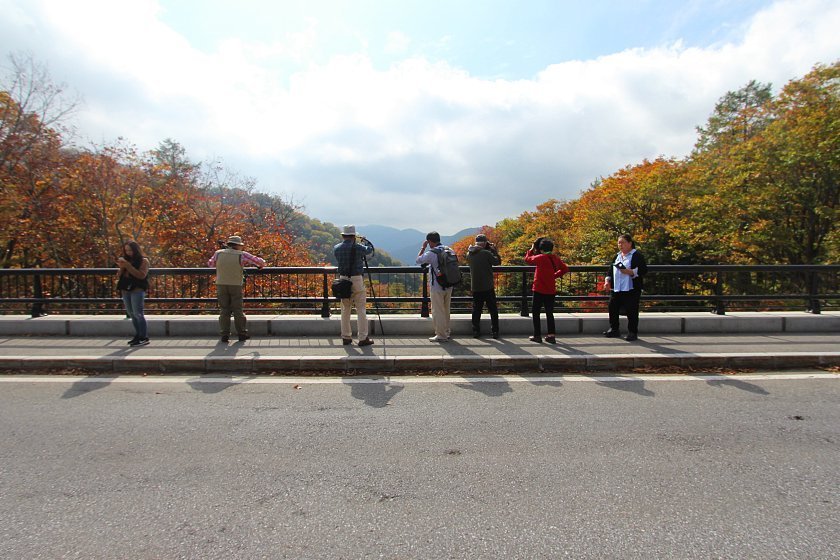 Making a short drive further on, I arrived at Lake Chuzenji, one of Okunikko's most iconic spots and a popular place with visitors come autumn. This morning I found that the foliage down at the shores had begun to turn, but as of yet the only serious color by the lake was at higher elevations.
The nearby Kegon Waterfall similarly remained some way from peak, but did exhibit some small pockets of vivid color. All in all, there's still a while to go at Lake Chuzenji, and I expect that the colors won't begin to start looking striking here until next week.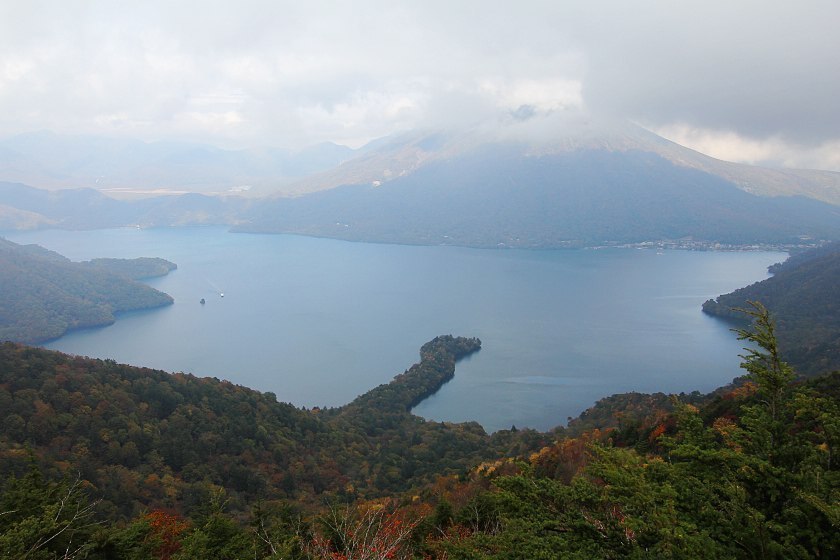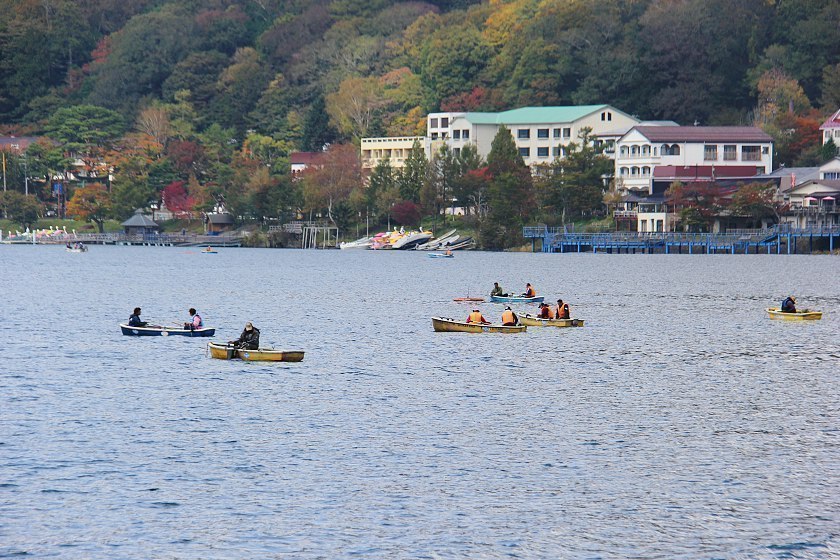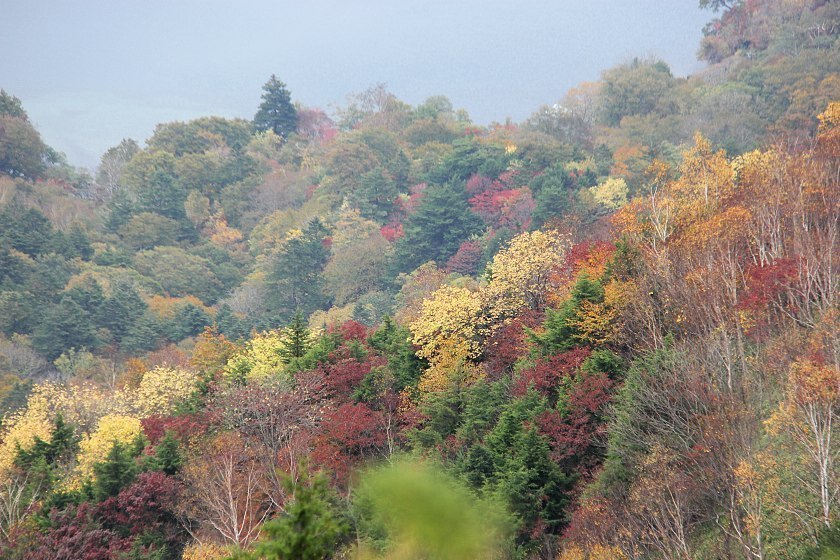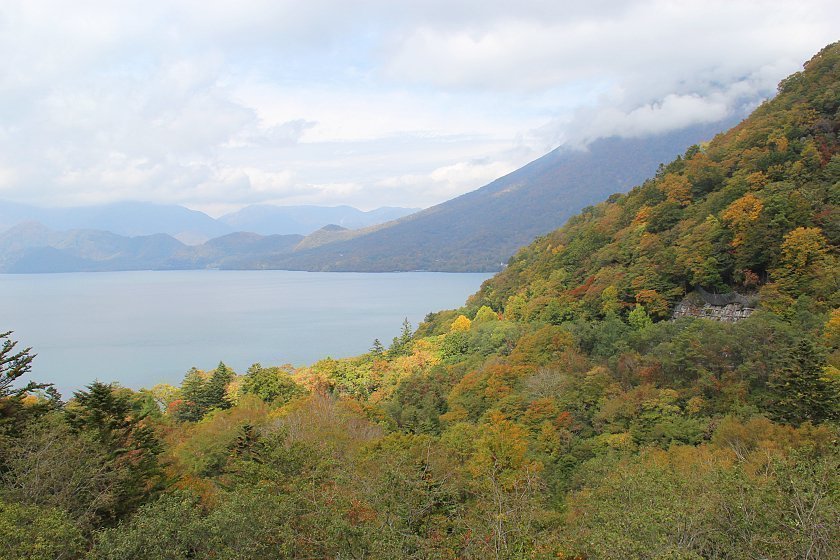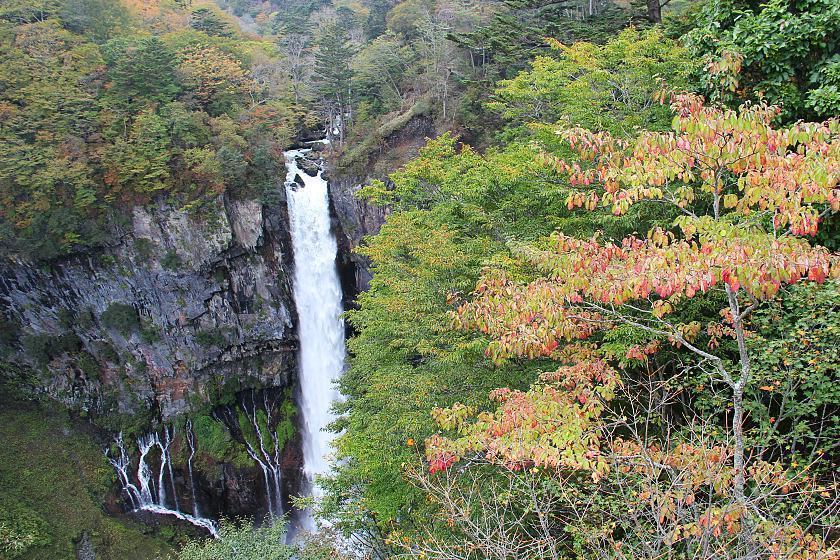 Questions? Ask in our forum.