Autumn Color Report 2012
Official autumn color reports by japan-guide.com
Where to see autumn leaves? - When do trees turn colors? - What trees turn colors?
Schedule of upcoming reports - Post your own report
2012/11/09 - Sakurayama Report
by scott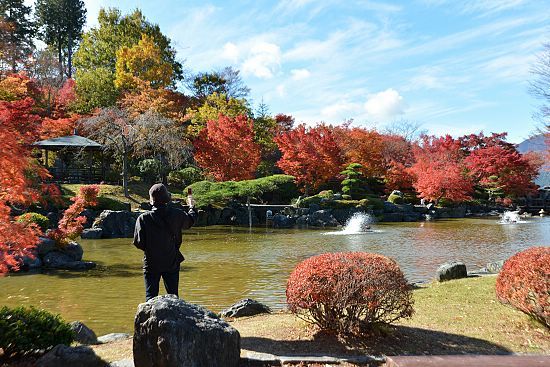 Today I visited Sakurayama Park in Fujioka City, Gunma Prefecture which is a well known spot for seeing winter cherry blossoms, a rather uncommon variety of cherry blossom that blooms in the winter. The winter cherries (fuyuzakura) have an unusually long and slow blooming period that begins in October and peaks from around November to December, making it possible to see cherry blossoms in conjunction with autumn foliage.
About 100 kilometers north of Tokyo, Sakurayama is one of the most well known places to see winter cherry blossoms and has about 7000 of these trees planted around its mountain slopes. Compared to previous years' reports it looks like it is a little early for the cherry blossoms. The best trees look like they are about halfway to the peak, but most of the flower buds are still closed. The situation should continue to improve over the next month.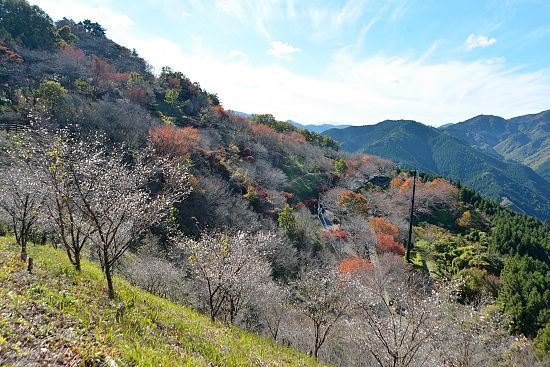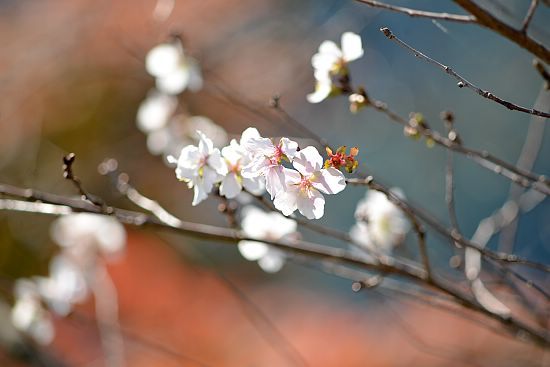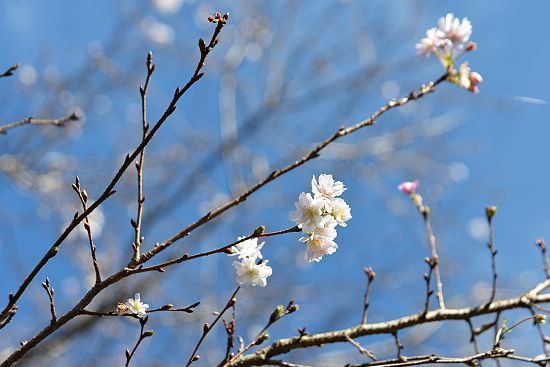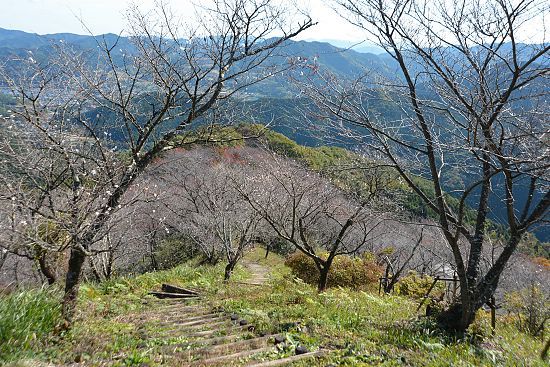 The autumn colors around Sakurayama usually peak around mid November and were very nice today. The trees higher up on the mountain are still changing colors and are not yet at the peak, but they will probably reach it over the next week or so.
The best colors, however, were down around the Japanese style garden at the north end of the park. The garden has plenty of maple trees planted around its central pond and along the walking paths that lead around the area. The colors looked to be around the peak, and there were lots of nice shades of gold and red showing.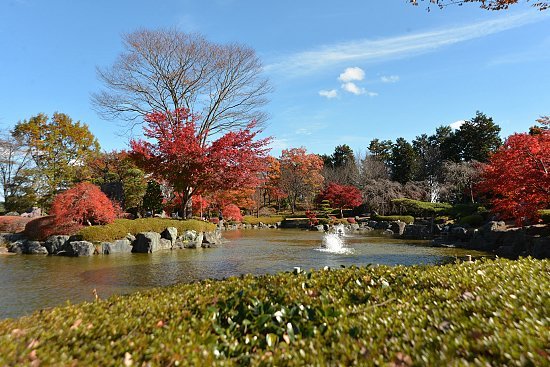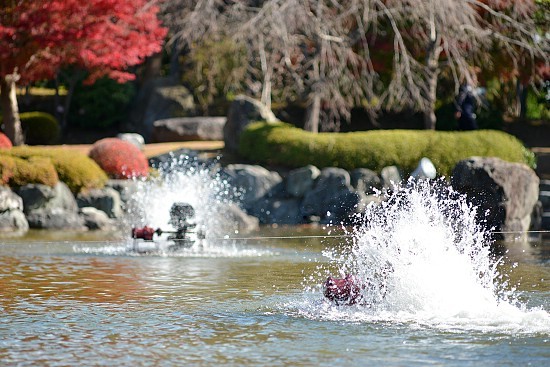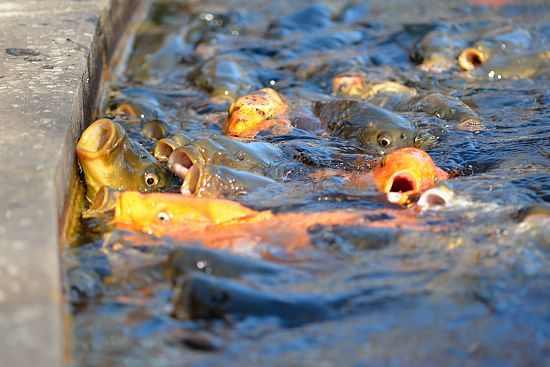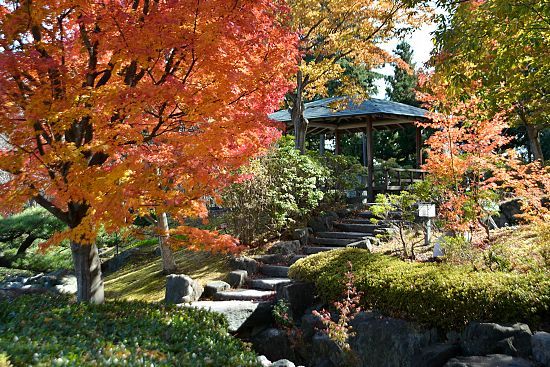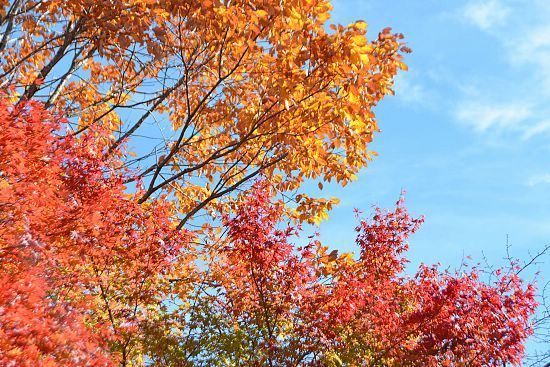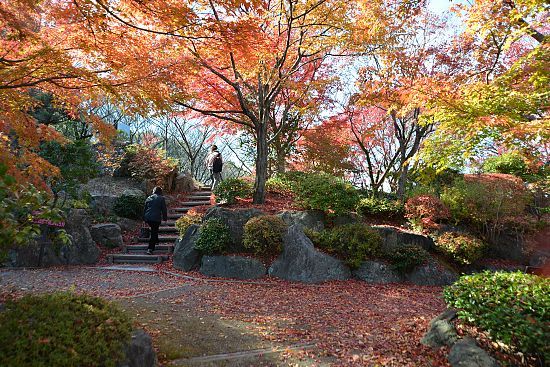 Questions? Ask in our forum.