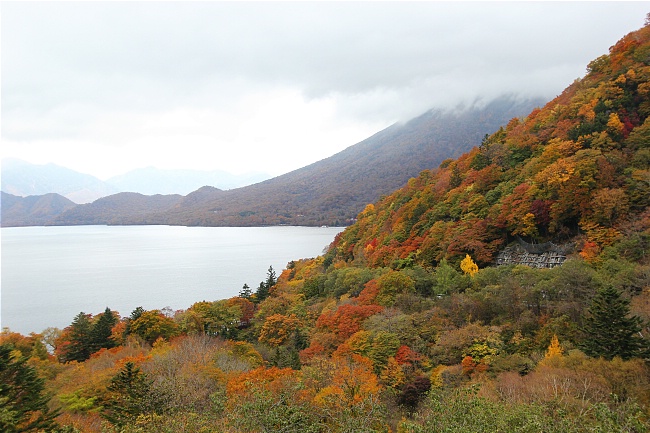 It's that time of year and Japan is once again being swept up in a swell of beautiful autumn color as it washes down from north to south and high to lowlands.
Following my colorful investigation of Dewa Sanzan earlier this week, today I headed to the picturesque Nikko National Park in Tochigi Prefecture. Adorned with mountains, grasslands, water features and temples, this area is a popular destination for travelers from Tokyo during autumn when the elevation differential typically permits for a showing of color throughout the month of October as it sweeps down from the high points of Okunikko to the town below.
Joe was in the area ten days ago and reported how the upper elevations had reached their peak whilst the mid and low levels were well on their way. With this in mind, I was eager to see for myself how things had progressed since then.
Yumoto Onsen
nestled in the highlands of
Okunikko
. At 1500 meters above sea level, it is not unusual for the area to have exceeded peak by this time, and true to form, many of the trees and bushes were looking a little wintery, especially around the banks of Lake Yunoko. Still a picturesque place to visit, but I expect it to be more or less completely bereft of autumn color within the next week.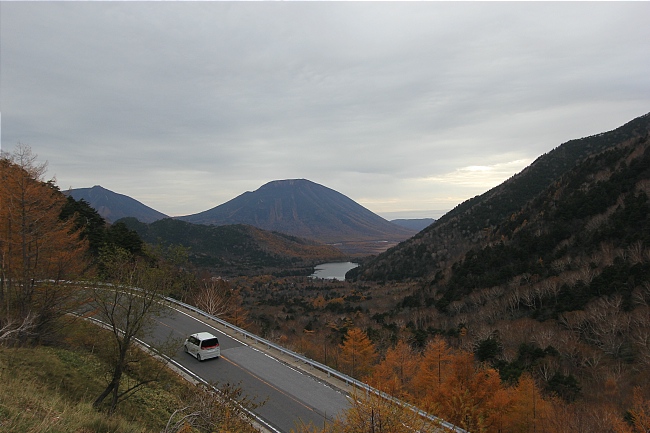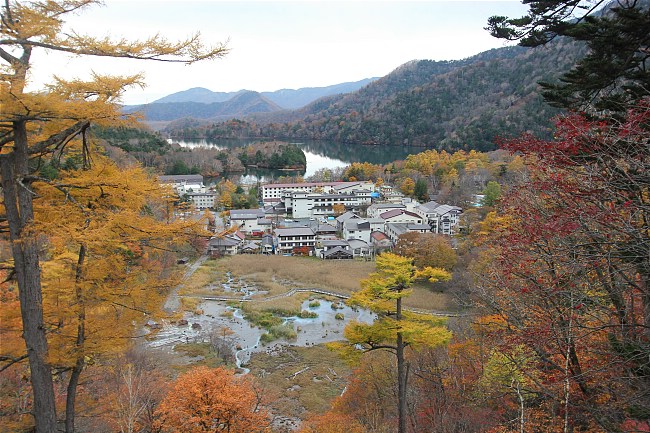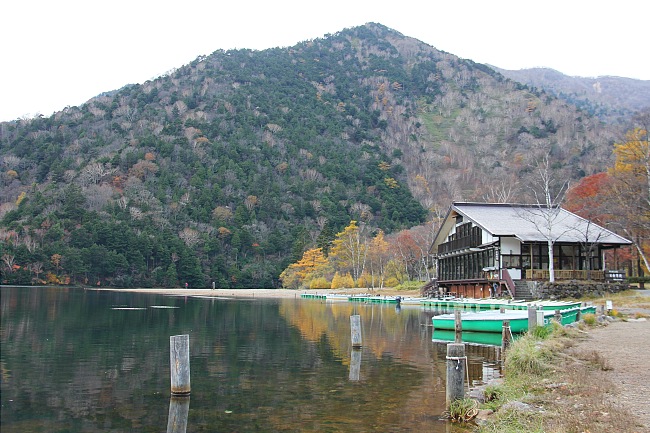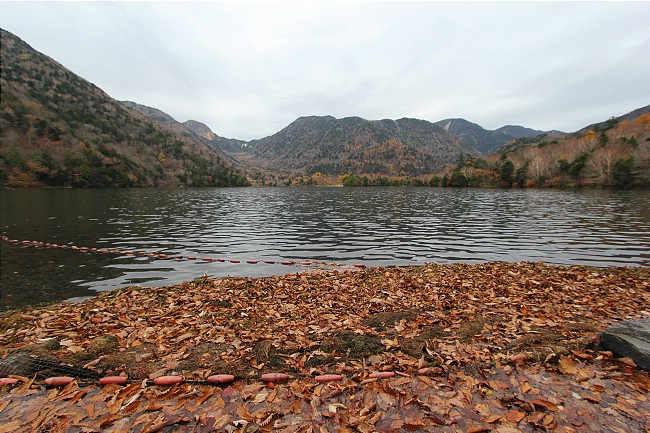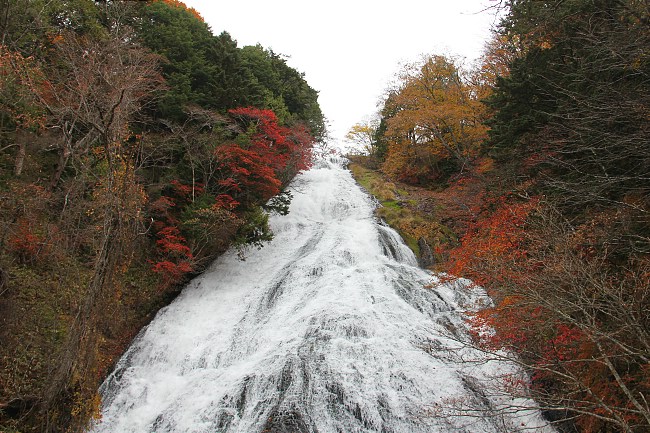 Next on my list was Senjogahara, the vast grasslands just a short drive from Yumoto. The grass surrounding the elevated boardwalk seemed a little spent and not quite glowing its hallmark golden brown today. Many of the trees were even further along, looking decidedly past it and leading me to believe that winter may now be just around the corner in these parts.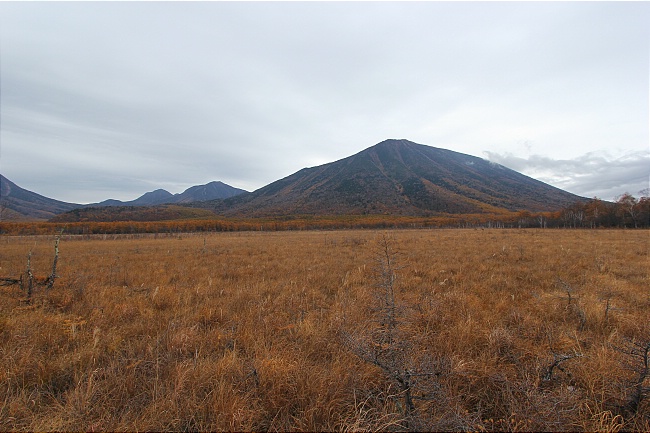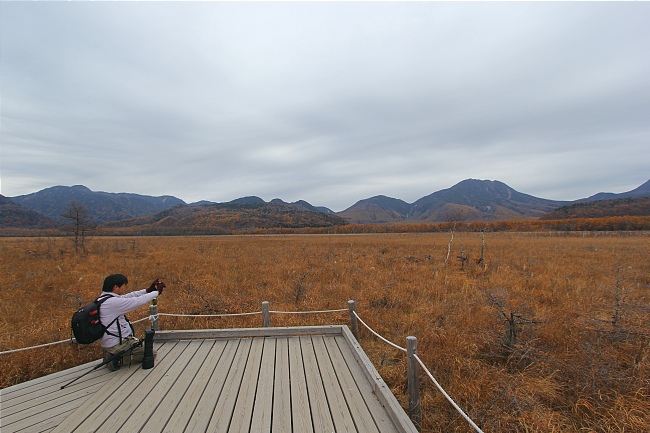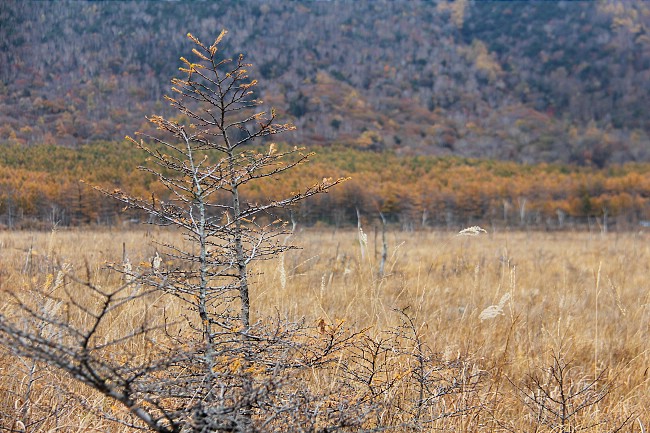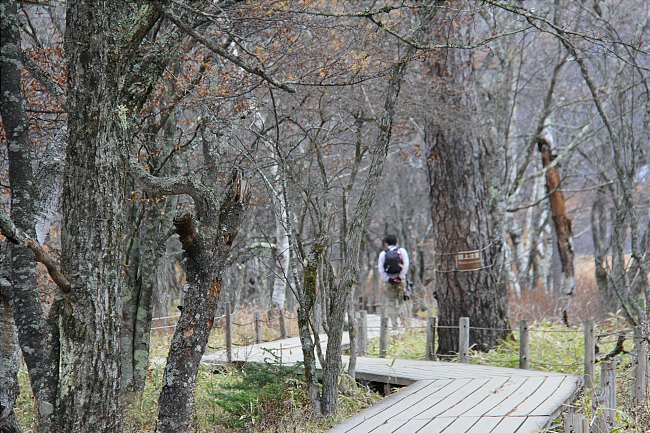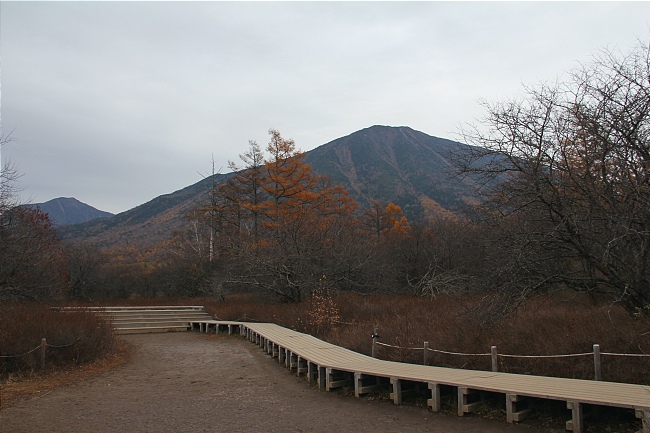 From Senjogahara I headed to Ryuzu Waterfall, a favourite color viewing spot with some great vantage points. The surroundings were a tad past optimum coloration, with a significant portion of the trees that glowed brightly before now waning and some completely bare and ready for winter. Despite this, there were some rebels in the pack, brazenly illuminating the banks of the falls so as to make it still worthwhile for color viewing. I wouldn't give it much more than a week however before even these trees follow suit and succumb to the chill of winter.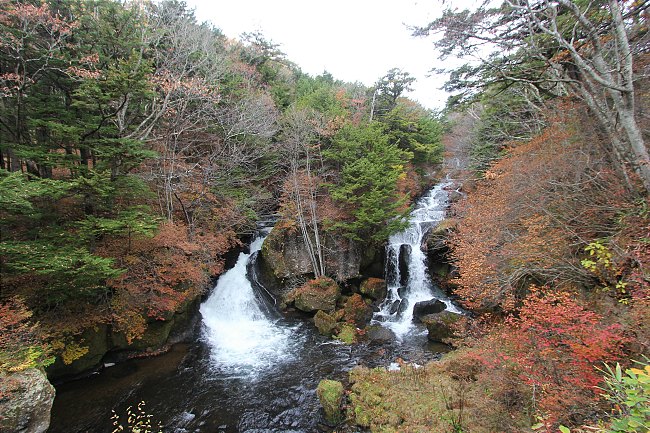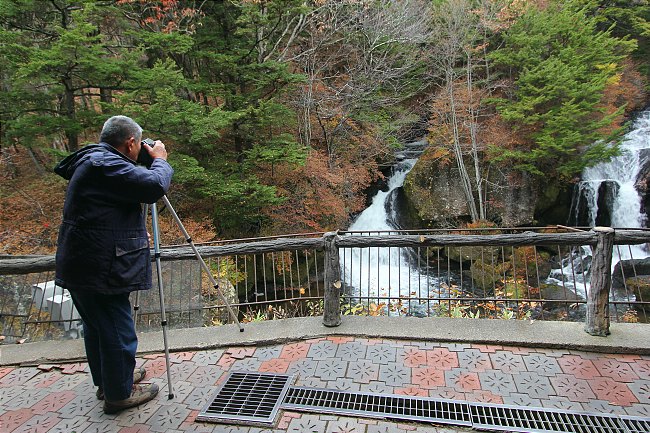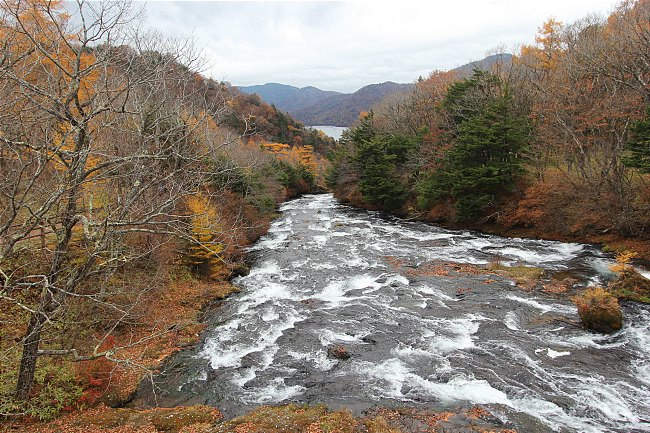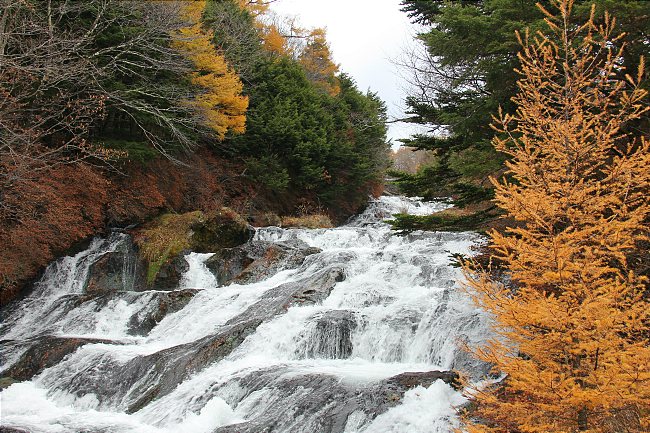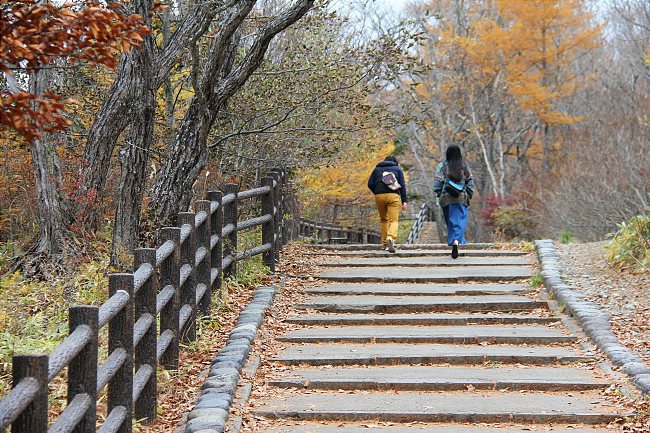 It was time to drop by Lake Chuzenjiko, which, located at a lower elevation, still held some hope with me in my quest to see some peak autumn colors. The weather may have been a little dull but the radiance of some of the foliage in this area made up for it, glowing reds and oranges and yellows. I tried my luck at getting some spectacular panoramic views from the observation deck up on Mount Hangetsuyama, but the fog thwarted my attempt whilst admittedly adding to the overall autumnal ambience. It seems as though the colors will be well in around here for at least the next week as they make their way to the lowlands.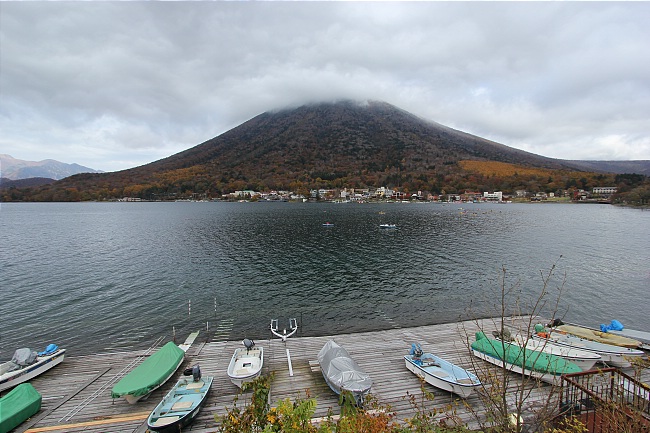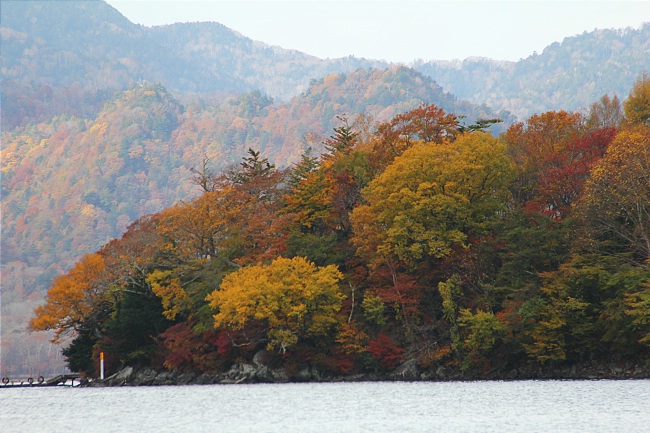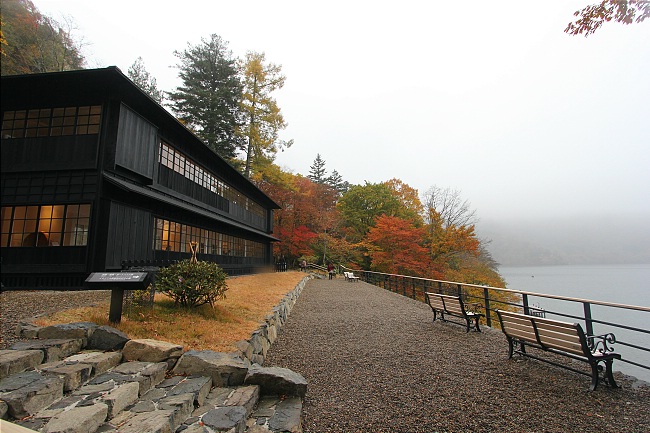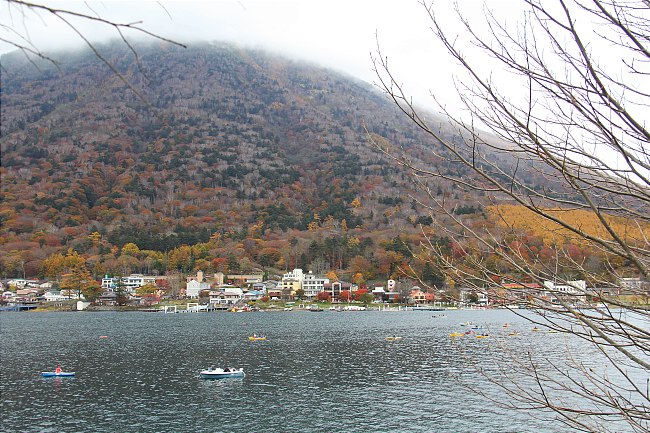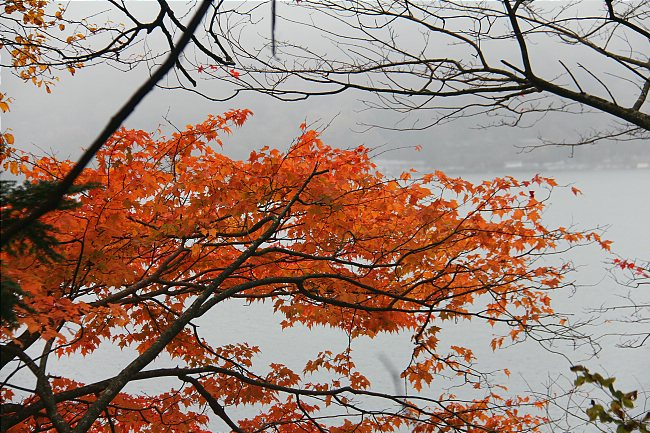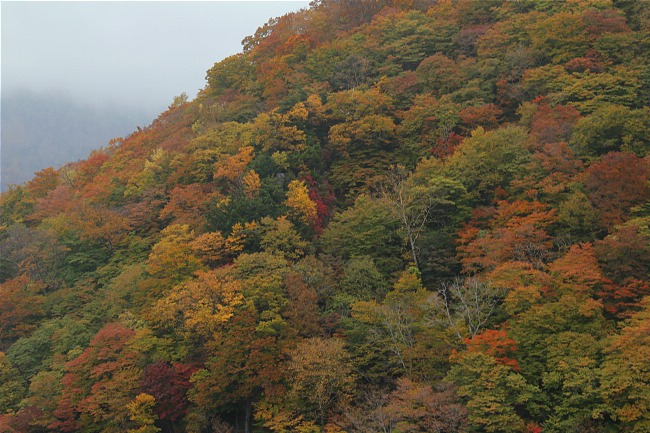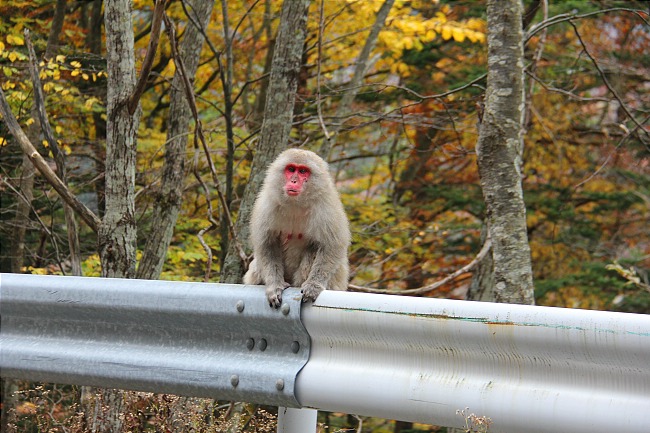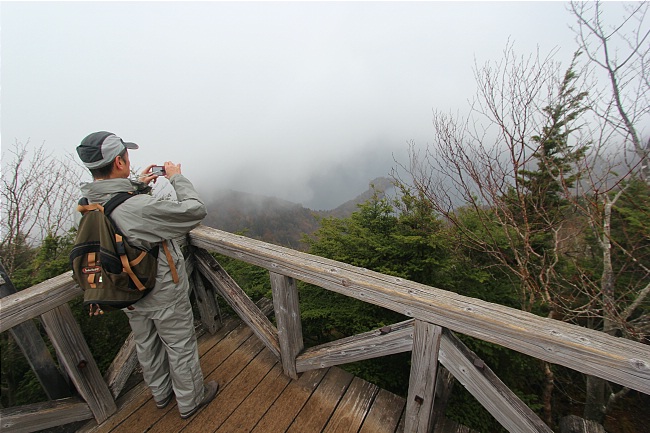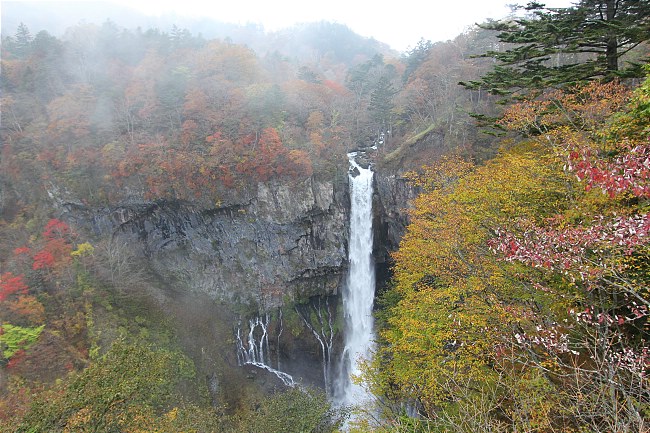 The Irohazaka Road usually starts to show some spectacular colors around this time, and this year is no exception with the colors progressing nicely along the windy roads. The drive down here was highly pleasant, with some great opportunities to stop (with care) and take in the views.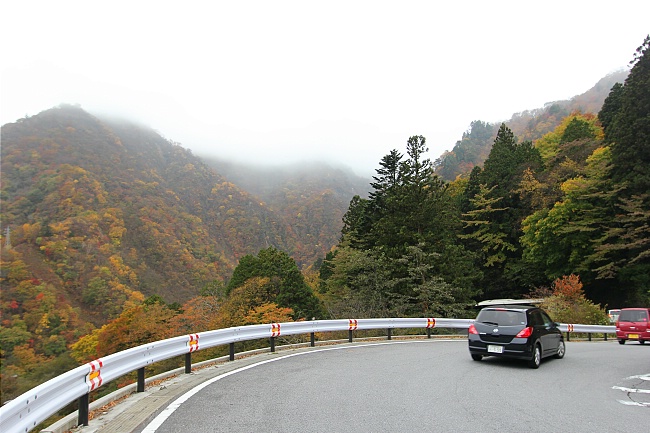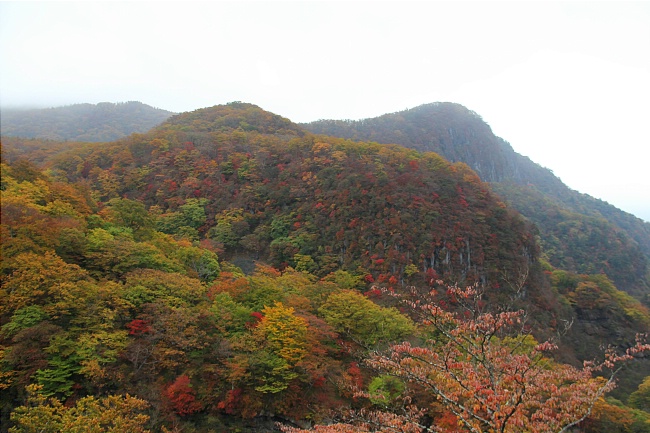 The final stop on today's report trip took me down into bustling central Nikko where the town's great shrines and temples are located. Also here is the the Shoyoen Garden at Rinnoji Temple, one of the few great spots in the town for autumn colors. I'm happy to report that compared to my last visit when the garden was serene but green, today the foliage was on the brink of bursting into color, with some vibrant yellows oranges and reds leaking through the leaves. Within a week or two I fully expect this garden to be an inferno of color!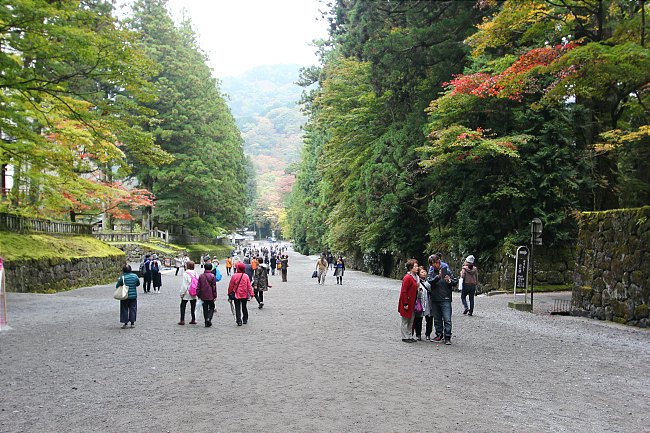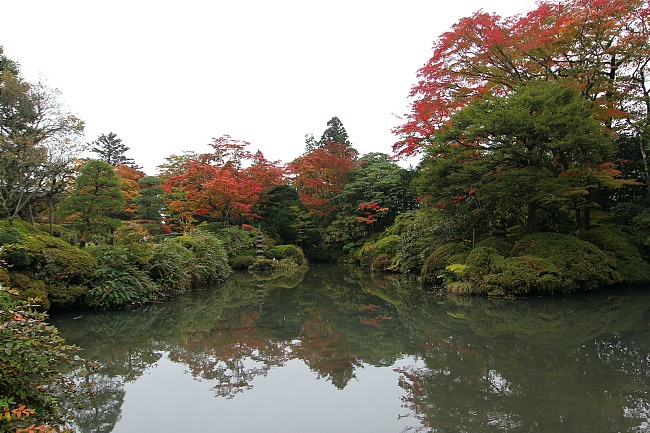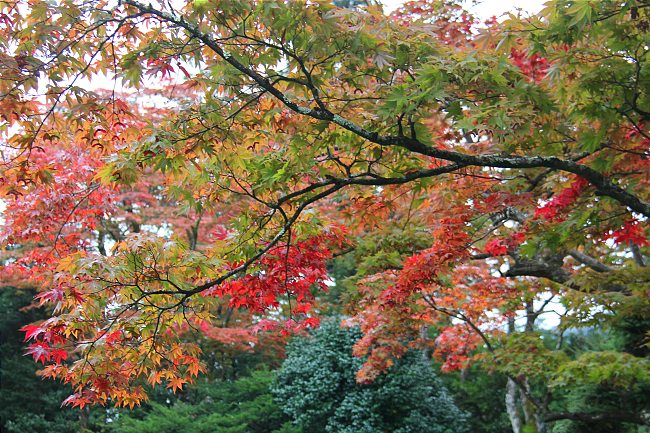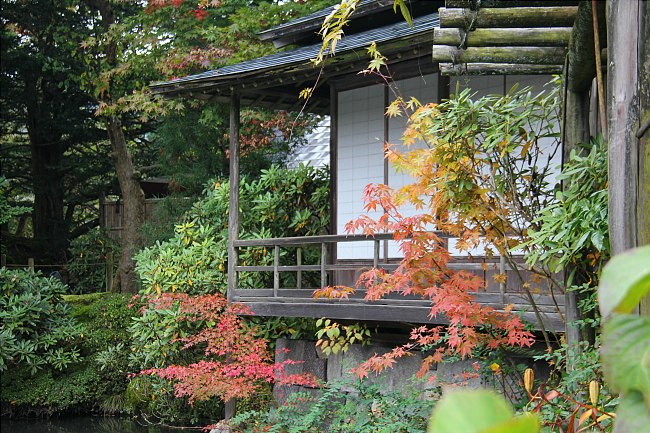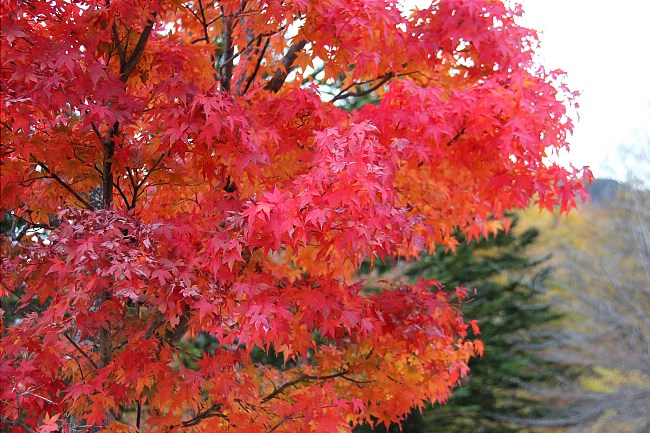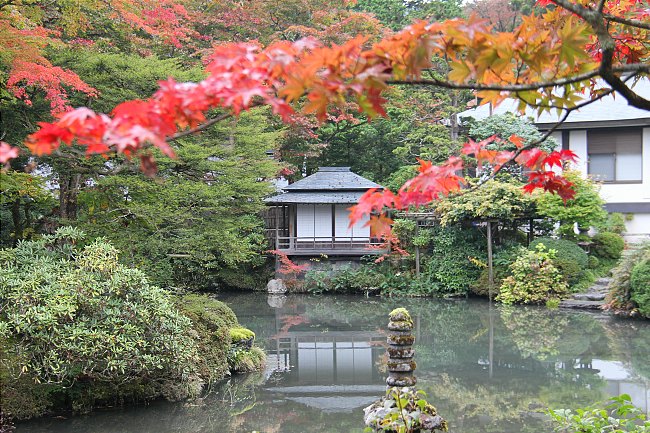 Questions? Ask in our forum.