Autumn Color Report 2011
Official autumn color reports by japan-guide.com
2011/11/13 - Kyoto Report
by schauwecker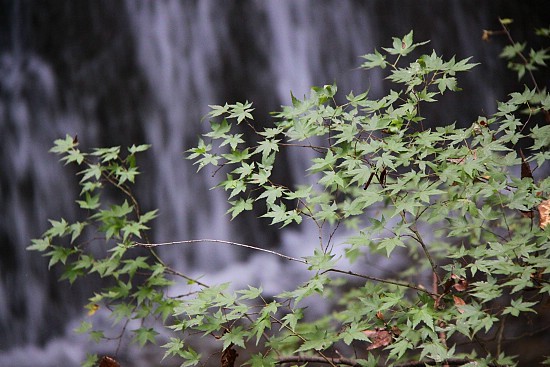 As the fall colors (koyo) are gradually descending into the lower elevations of central Japan, we made our first visit to Kyoto. The peak of the season in central Kyoto is not expected to be reached for another one to two weeks. Therefore, we first headed to Ohara, a small rural town in the mountains just north of central Kyoto, where the autumn colors are usually a few days ahead of those in the city center.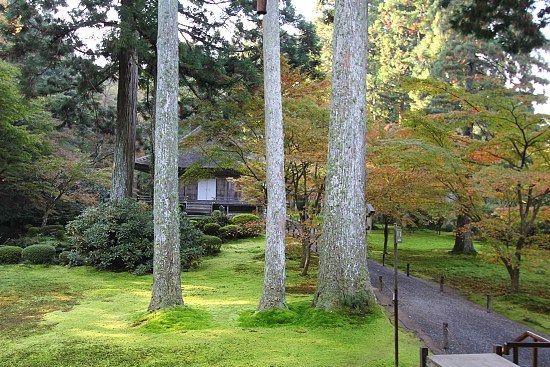 The maple trees in Sanzenin Temple, the main attraction and koyo spot in Ohara, have only started to change their color and are likely to take another week to reach the peak of their autumnal beauty. Like last year, however, quite a few maple leaves looked dried out and brownish, making me wonder whether this year will become a particularly good one at Sanzenin.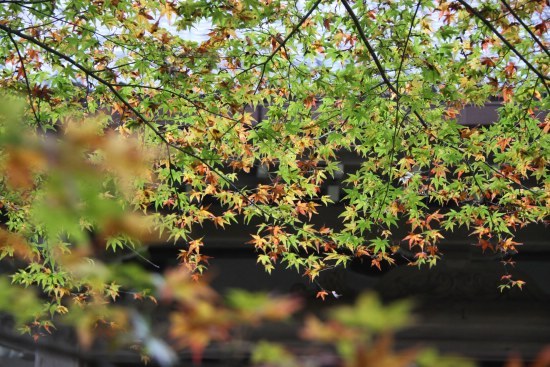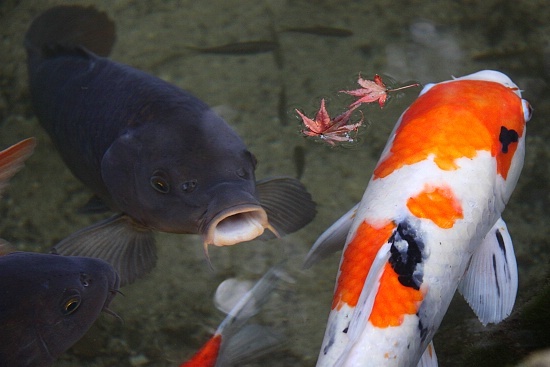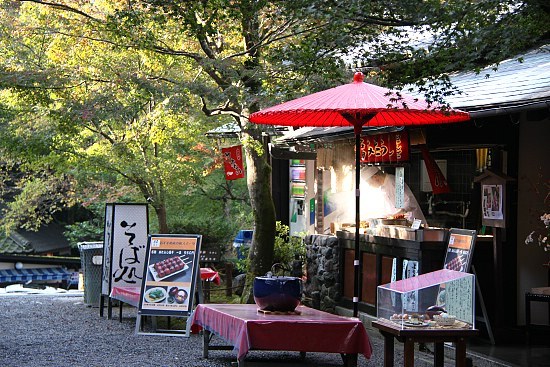 The colors around Jakkoin Temple on the other side of the town of Ohara were at a similarly early stage with green still dominating.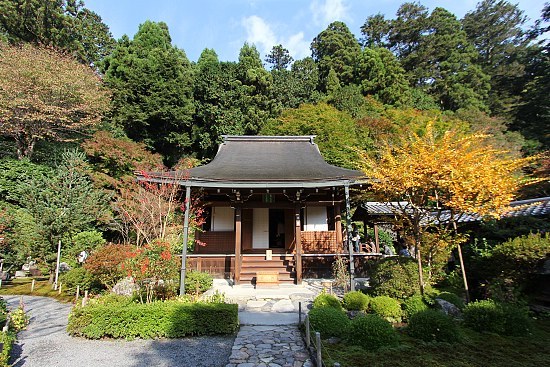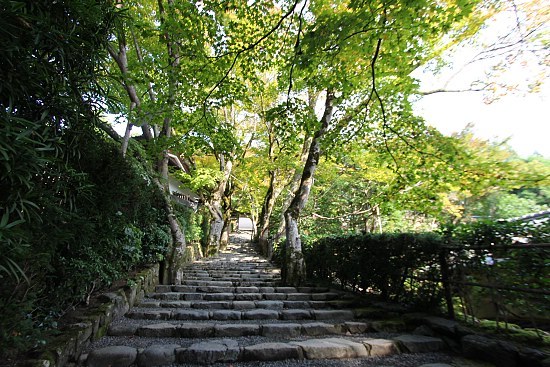 Next we returned into central Kyoto and visited Kiyomizudera Temple whose trees were still mostly green. I do not expect the season to reach its peak here until late November.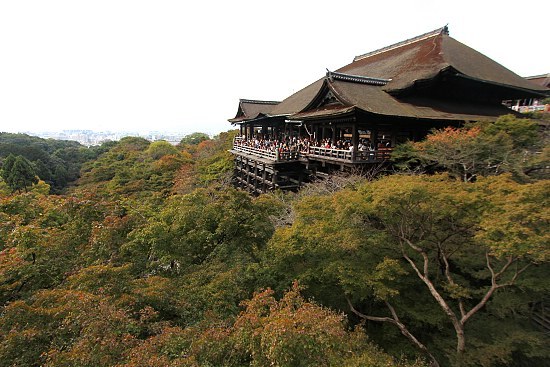 A secondary purpose of today's visit to Kiyomizudera was to check on the 2-year renovation works which have started earlier this year on two of the temple's many structures, the Amida and Okunoin Halls. Like Kiyomizudera's main hall, the Okunoin Hall is well known for its wooden balcony, which is smaller than the main hall's balcony but offers some the best views of the main hall and the city beyond.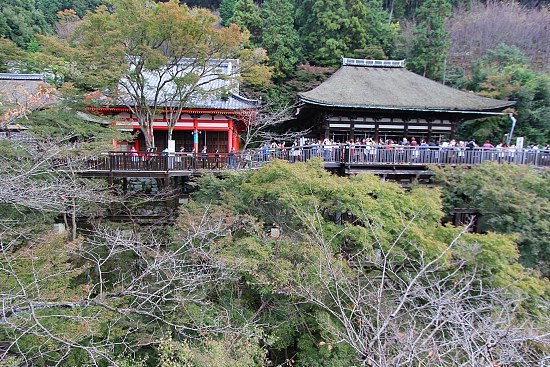 A temporary pathway and small balcony have been constructed for visitors to circumvent the construction site and enjoy the famous views. Efforts to keep the impact of the construction works as small as possible are - in my opinion - successful. I felt the works to have only very little impact on the visit at this point of time.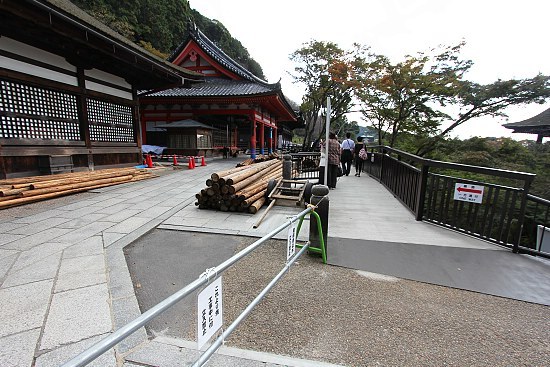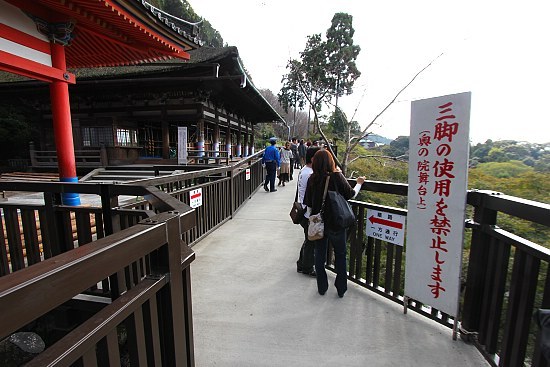 We finished the reporting at Tofukuji Temple, one of Kyoto's best and most popular autumn color spots. Tofukuji is also one of the earlier spots to see colors. Indeed, the season here has already further progressed than at nearby Kiyomizudera. Several trees have started to provide some seasonal colors, although overall green was still predominant. I estimate the autumn colors in Tofukuji to peak in about a week.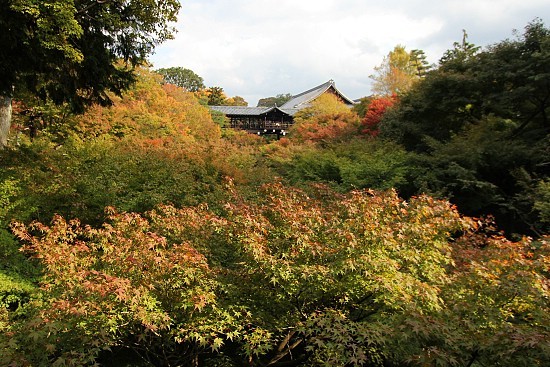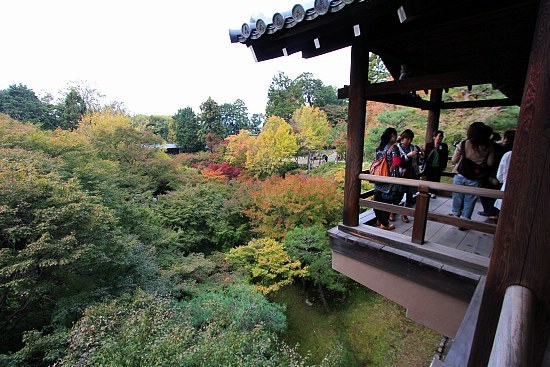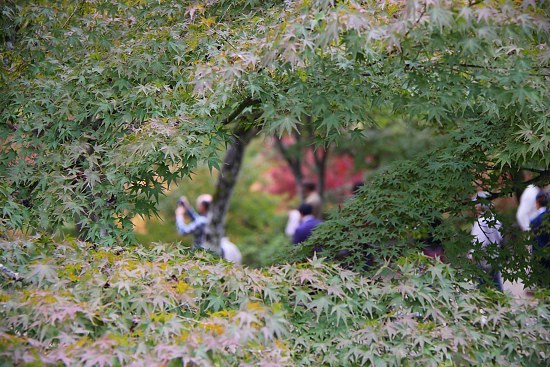 Questions? Ask in our forum.