Autumn Color Report 2014
Official autumn color reports by japan-guide.com
Where to see autumn leaves? - When do trees turn colors? - What trees turn colors?
Schedule of upcoming reports - Post your own report
2014/09/17 - Asahidake Report
by schauwecker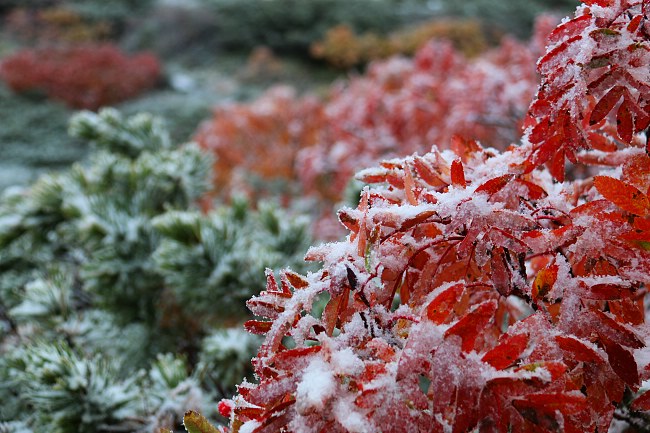 Since 2008, japan-guide.com has been following the autumn colors from the highest mountains of Hokkaido to the parks and gardens of Kyoto and Tokyo. This year, too, we will report the seasonal spectacle over a 3-month period, starting today in Daisetsuzan National Park, as usual. The Daisetsuzan Mountains stand in the center of Japan's northernmost main island Hokkaido and are the first place in Japan to see the autumn colors each year. As in the previous six years, I started reporting from Mount Asahidake, the highest mountain on the island.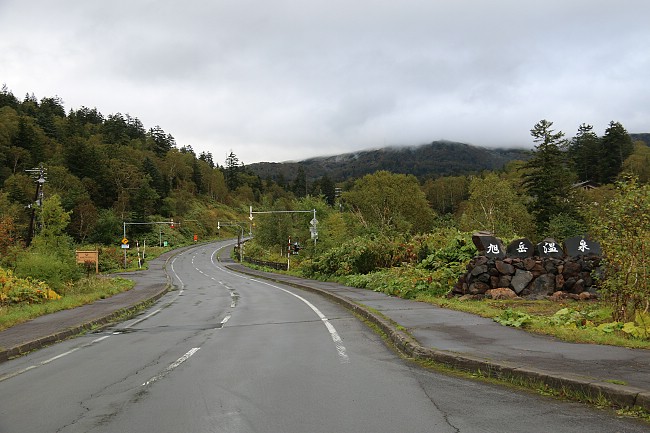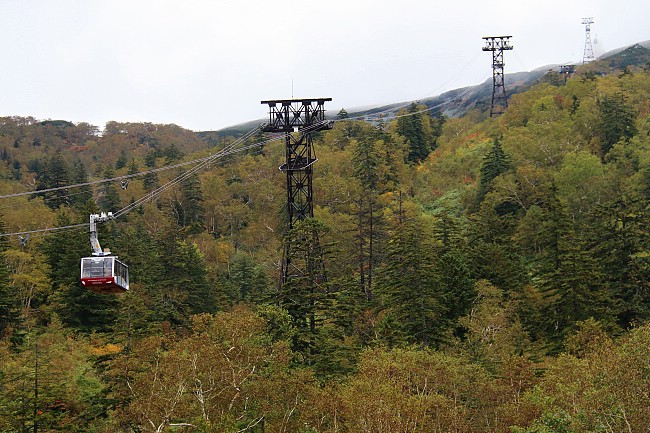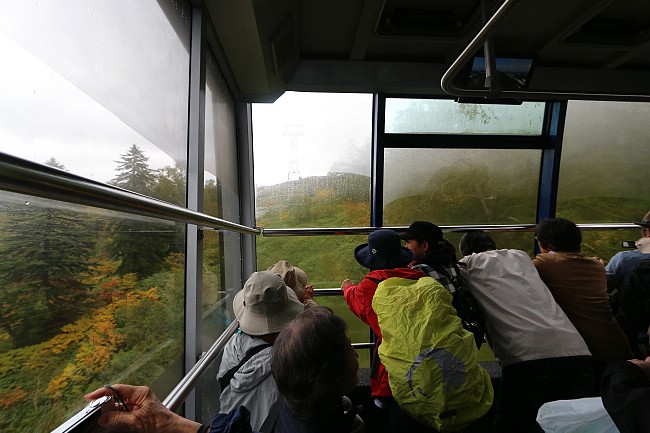 The summer of 2014 has been one of the coolest in recent years. As a result, the bushes and shrubs in the higher elevations of Daisetsuzan started changing colors already in late August. Today, the colors were at their peak, about two weeks earlier than in the average year. However, Daisetsuzan is also the first place to see snow. As a matter of fact, the first snow of the season covered the peak of Mount Asahidake yesterday, nine days earlier than average. More snow fell today into lower elevations, starting to cover up the autumn colors around the upper station of the Asahidake Ropeway.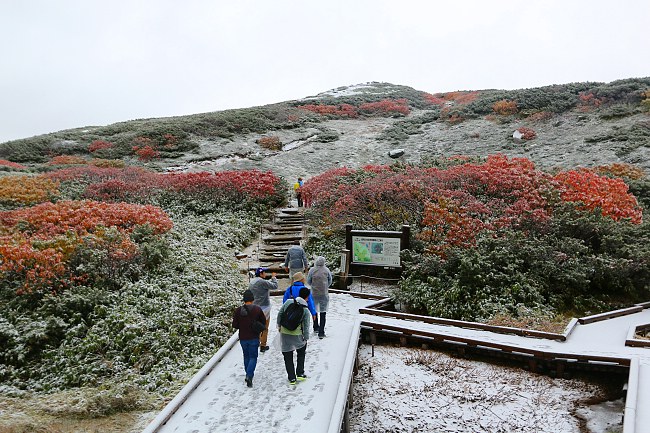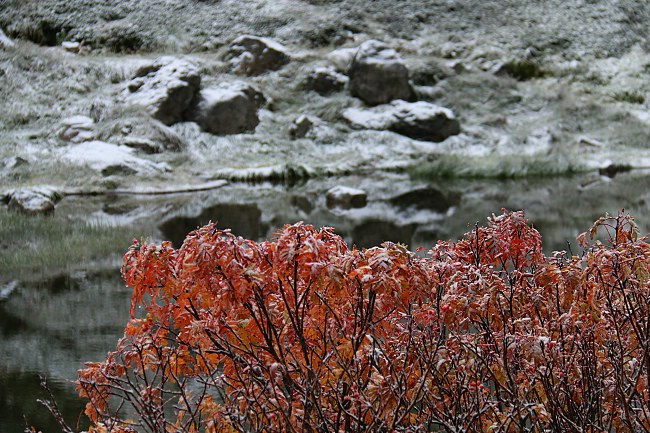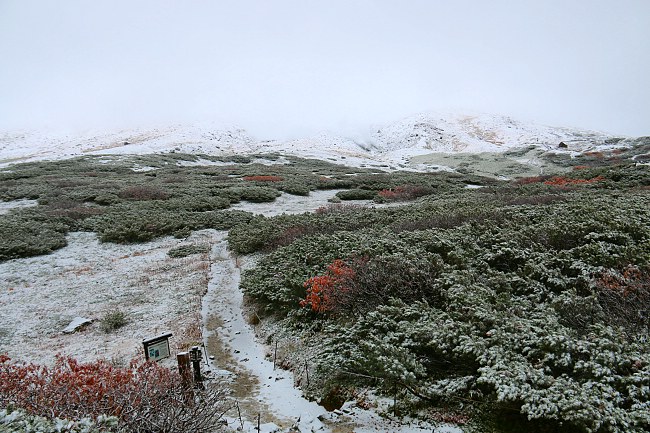 This afternoon, the colorful leaves of the nanakamado bushes, the main provider of autumn colors at this elevation, were still visible under the thin layer of snow. The contrast of the orange and red colors representing autumn and the early white of winter was quite spectacular. There is a chance that the leaves may reemerge once more over the coming days before they will get covered up for good.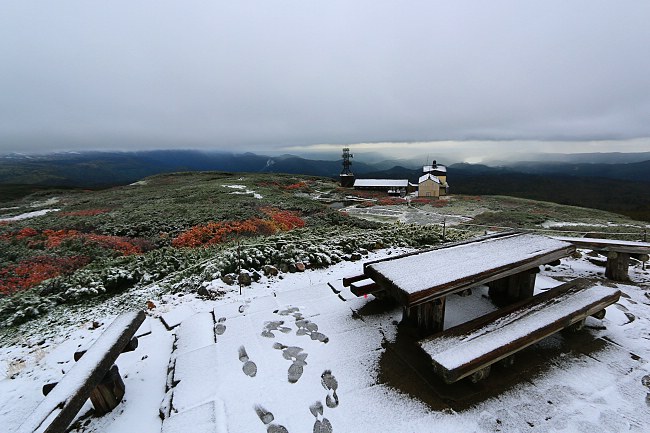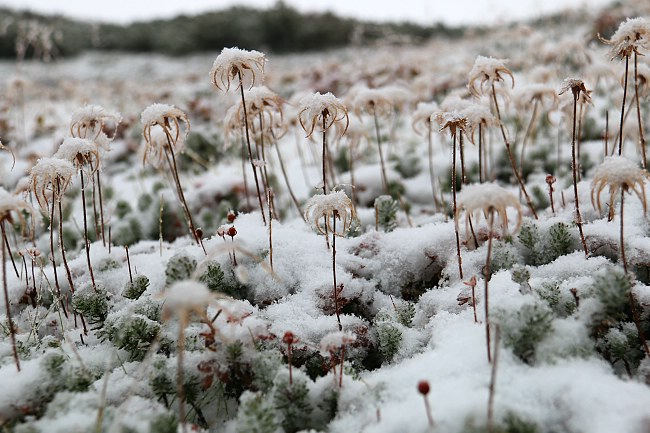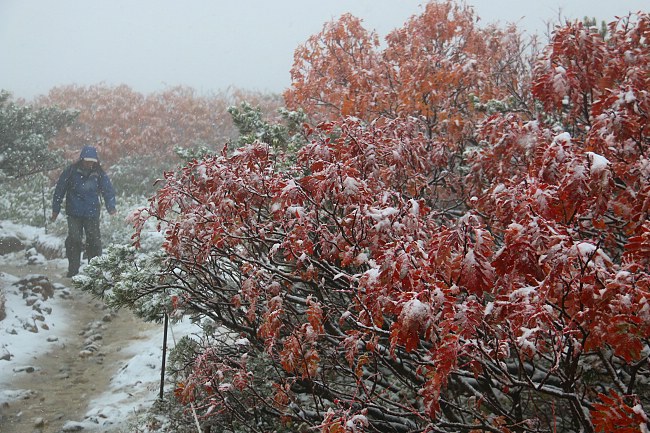 Questions? Ask in our forum.