Autumn Color Report 2010
by japan-guide.com
This is the official japan-guide.com autumn color report for 2010. Please visit also our guide to autumn leaves for more general information and our schedule of upcoming reports.
2010/09/15 - Kurodake Report
by schauwecker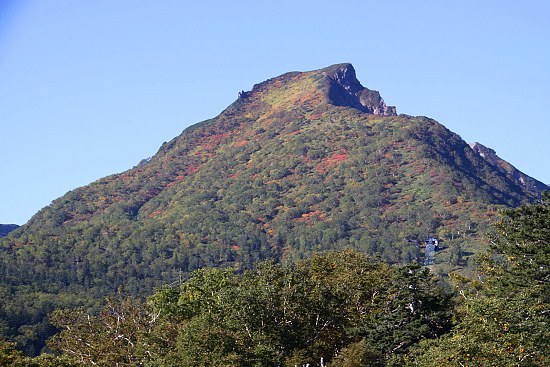 On the second and final day of my initial autumn color trip of the season, I climbed Mount Kurodake, another peak of the Daisetsuzan mountain range.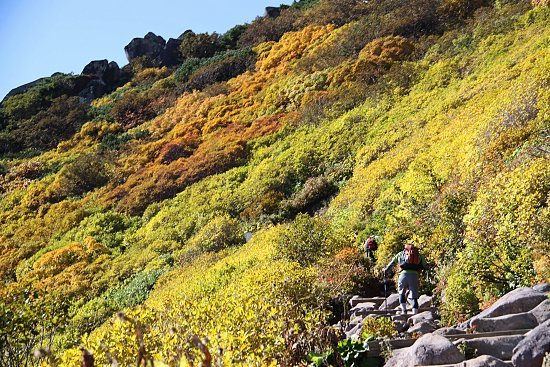 Mount Kurodake is the most easily accessible of Daisetsuzan's major peaks. From Sounkyo Onsen, a touristy hot spring resort in the north of the national park, there is a ropeway followed by a chair lift that get tourists to just within an hour's hike of Kurodake's summit. Note, however, that it is a steep ascent that requires proper hiking shoes.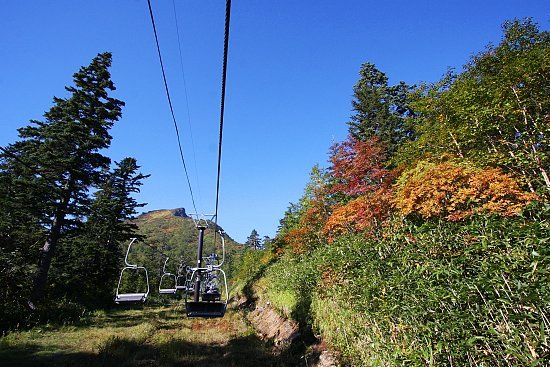 Down in the valley around the town of Sounkyo the trees are still green. It will take several more weeks for the colors to descend into the valley, where they will attract bus loads of tourists, especially around the two waterfalls near the town. The peak of the season there is usually taking place in the first half of October.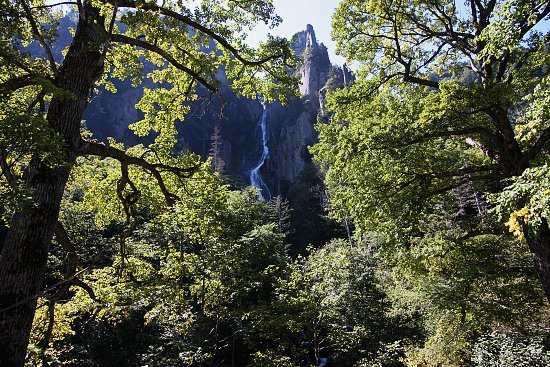 Over a kilometer above the valley floor, the summit of Mount Kurodake (1984 meters above sea level), however, is already colored in spectacular yellow and orange colors, which should fade into darker orange and red within the next few days and become even more spectacular.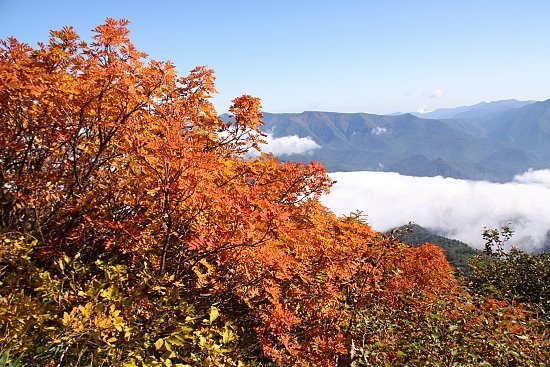 According to a television crew, that I met along the ascent, the leaves are about one week behind their average schedule, and the colors seem to be somewhat less brilliant than in the usual year due to damage by the exceptionally hot past summer. I myself have troubles recognizing the leaves' apparently reduced brilliance, as the colors looked outstanding to me.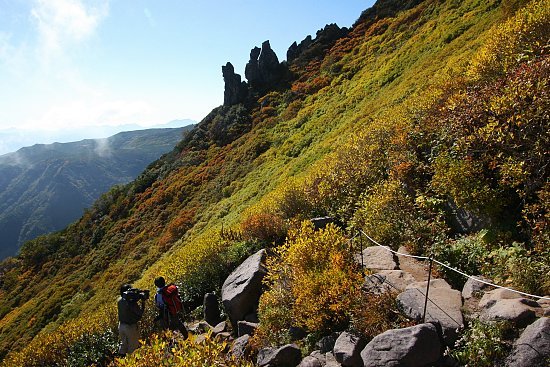 From the summit of Mount Kurodake I had once more the pleasure to view the interior landscape of the Daisetsuzan mountains - this time from the north. The awesome sight also included lots of patches of autumn colors spread across the slopes of the volcanic mountain range.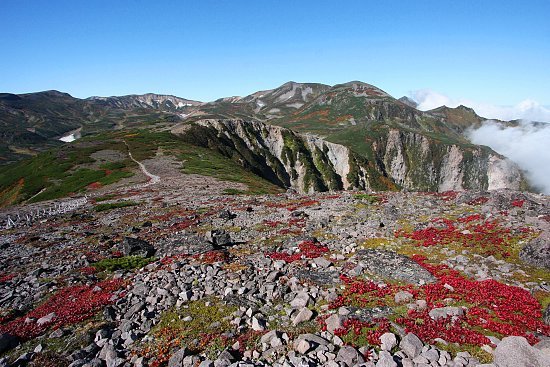 If you want to see autumn leaves in Japan now or over the next few days, the high elevations of Daisetsuzan National Park are the place to be. The colors around the peak of Mount Kurodake should remain spectacular for two weeks or so and will also gradually move down the mountain's slope. However, the coming days also come with a chance of first snow, which might affect hiking plans and cover up the colors in higher elevations.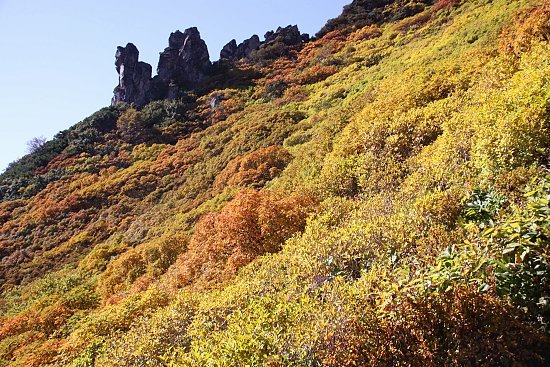 Questions? Ask in our forum.