Autumn Color Report 2013
Official autumn color reports by japan-guide.com
Where to see autumn leaves? - When do trees turn colors? - What trees turn colors?
Schedule of upcoming reports - Post your own report
2013/10/30 - Towada Report
by scott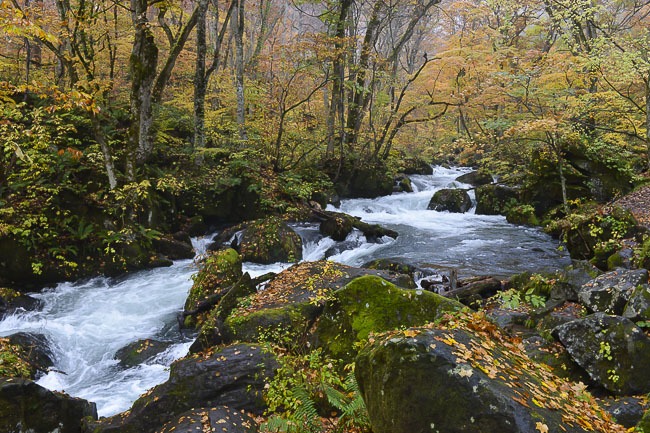 Today I visited Lake Towada and the Oirase Stream for our final autumn color (koyo) report of the year from the Tohoku Region. Located way up in the northern most part of the region, Lake Towada straddles the border between Akita and Aomori prefectures, and is the largest caldera lake in Japan.
Unfortunately, the bad weather has continued to follow me around and I started off this morning with a drizzly walk along the Oirase Stream. This famous autumn color spot lies along a beautiful forested gorge on the east side of Lake Towada. A nine kilometer trail runs along the stream, providing visitors with an easy and enjoyable hike through nature where they can enjoy the scenery of the forest and see several waterfalls along the way that cascade down from the 20 meter high gorge walls that tower above the stream.
The fall season usually peaks around the Oirase Stream from late October to early November, when a nice canopy of yellow and orange leaves forms a canopy over the green mosses, ferns, and water plants that cover forest floor. Today the colors looked to be just around the beginning of the peak along most of the stream with lots of nice yellow and orange leaves around with a touch or red starting to show in some of the maples.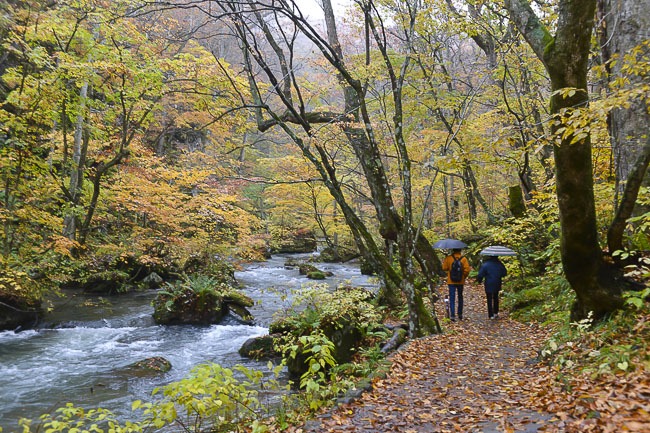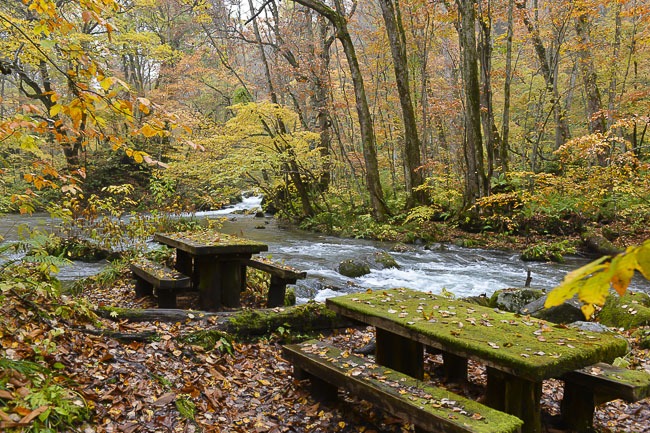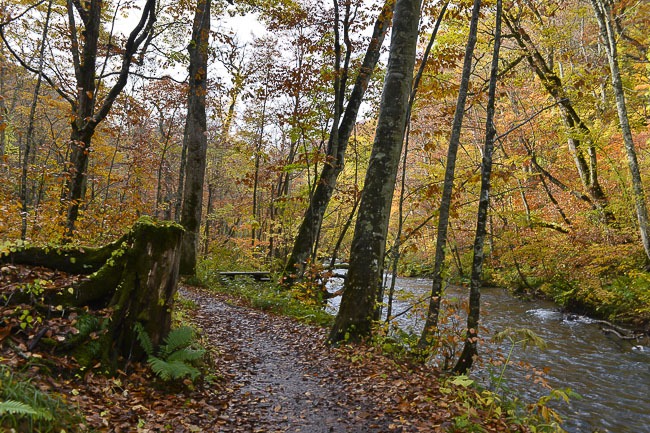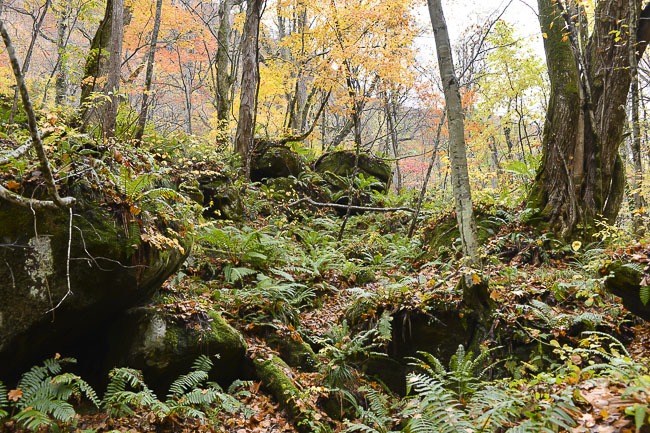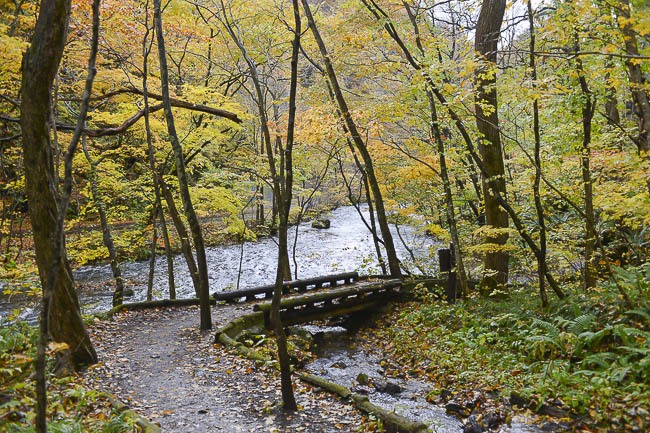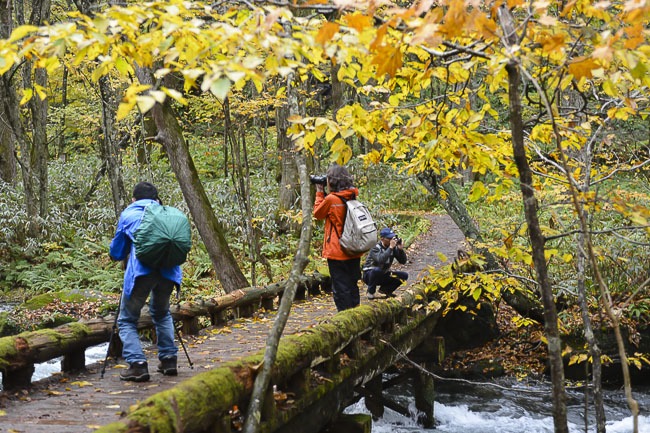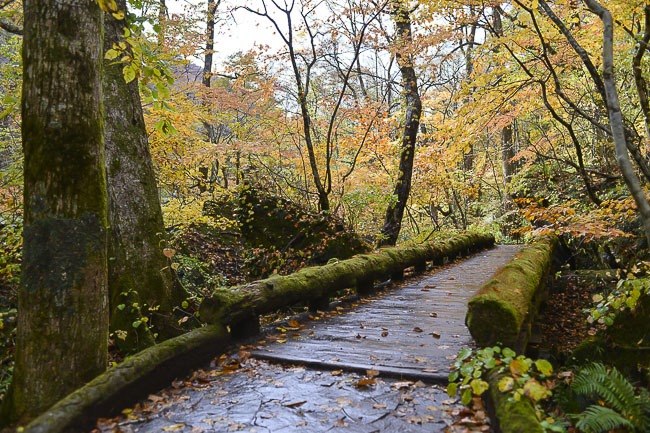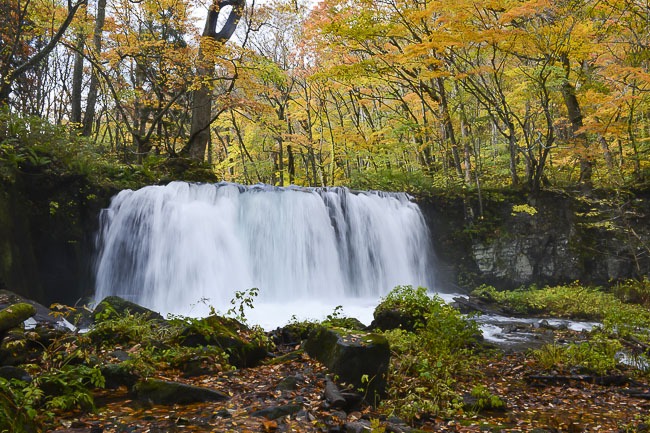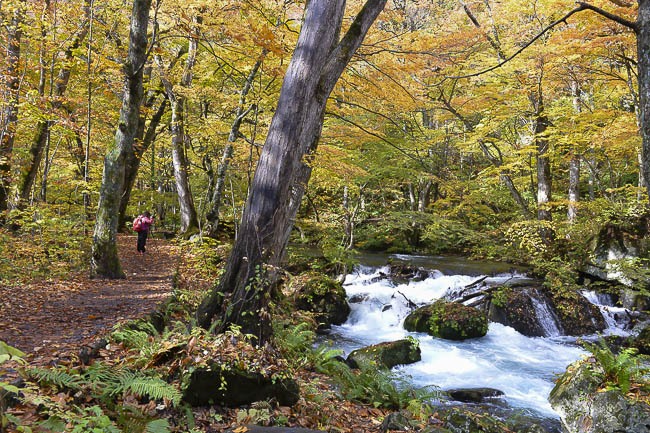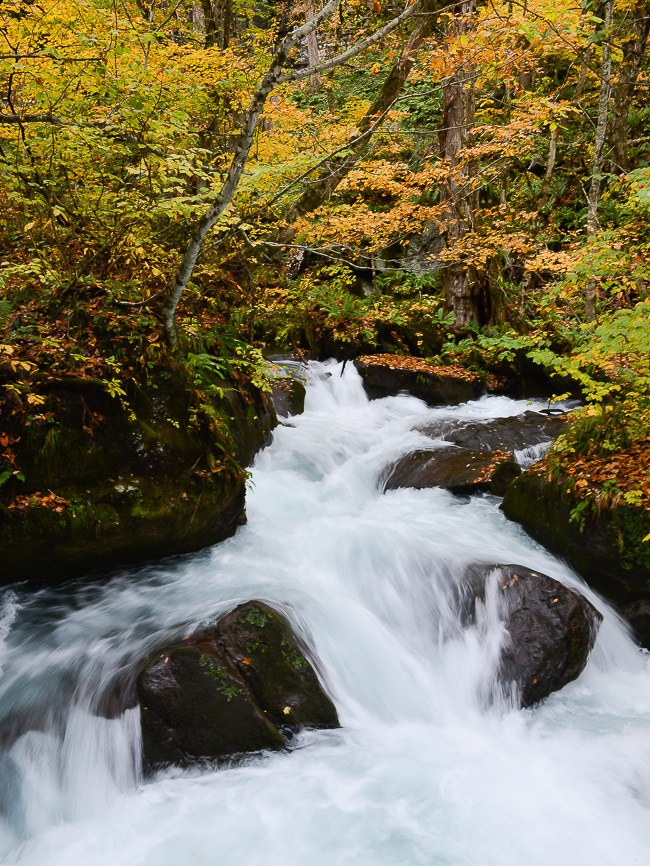 Finally emerging from the forest at Nenokuchi, I headed over to the ferry terminal and boarded a ship to Yasumiya. These frequent sightseeing ferries follow the contours of the lakeshore as they travel across Lake Towada, giving their passengers what are really some of the best views possible of the autumn colors that cover the mountain slopes. And travelling in the direction of Yasumiya is even better as the routes are laid out so that the ferries in the opposite direction travel between your boat and rocky shore, allowing you to take nice picture of the ships in combination with the colors.
The trees surrounding Lake Towada looked very good today and definitely around the peak. Unfortunately it was still overcast and drizzly which meant that the colors were not able to glow as bright as they would have if the sun was shining. Nevertheless, it was well worth the journey and the lake should continue to provide some nice scenery for another week or two.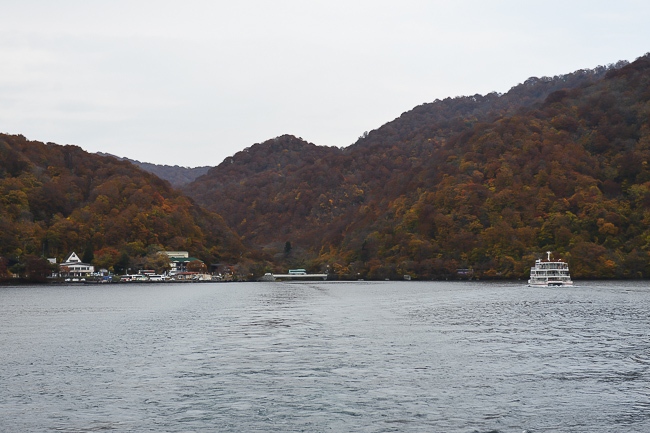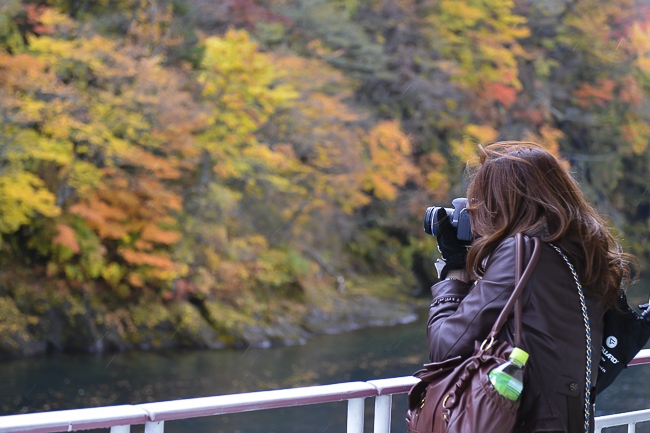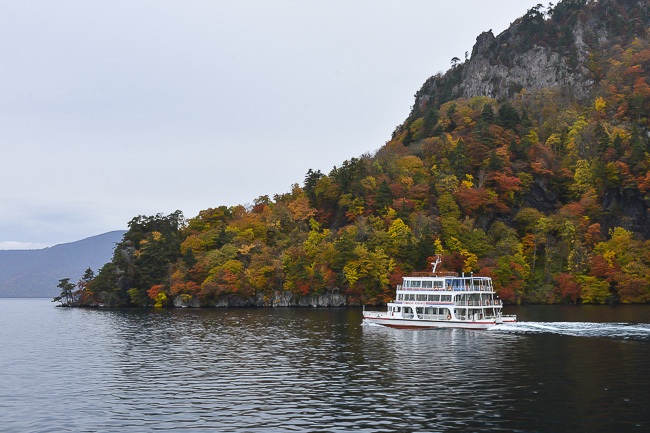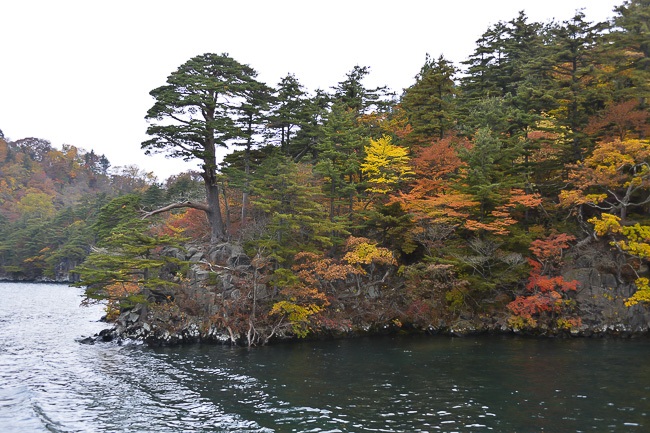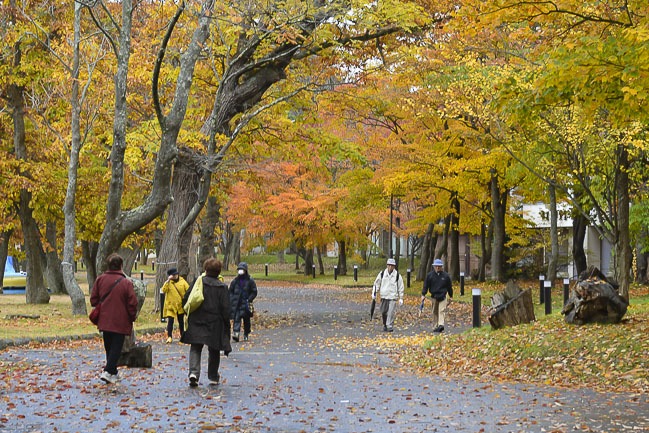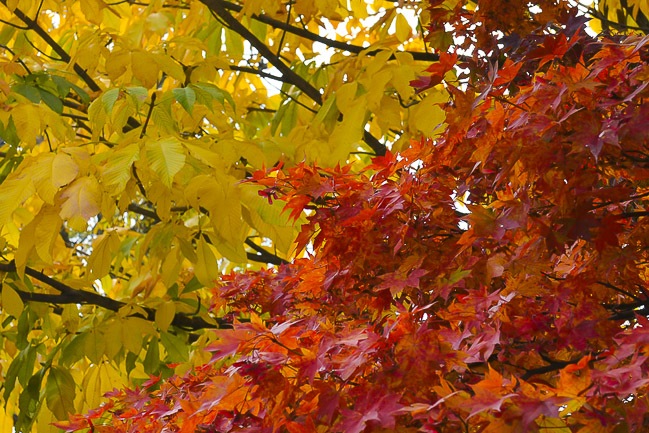 Questions? Ask in our forum.