Route 292: Starting to Change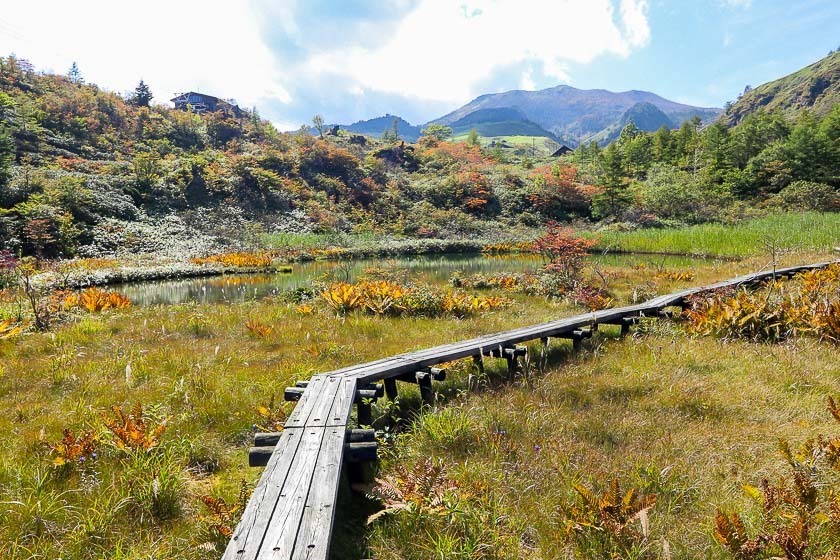 Today, I went for a drive on a section of the National Route 292, starting in Nagano, not far from the hot spring town of Yudanaka Onsen, to Kusatsu Onsen, one of the best onsen towns in Japan. My drive started at around 600 meters above sea level, reached a maximum elevation of 2172 meters and ended at 1300 meters. The autumn colors I saw today were a mixed bag from still green, even at higher elevations, to halfway towards peak. Overall, it is safe to say that the koyo colors have not made their way below the 1500 meter mark. I expect the spots that are around an elevation of 1500 meters or higher to develop more colors over the following week and be at their best viewing in the first half of October.
My first stop on the route was Ichinuma Pond at around 1400 meters. There, the colors were more vivid than I had expected, but still had room to develop more intensity. I expect the foilage to take on more color over the next few days and be at their best viewing in the first half of October.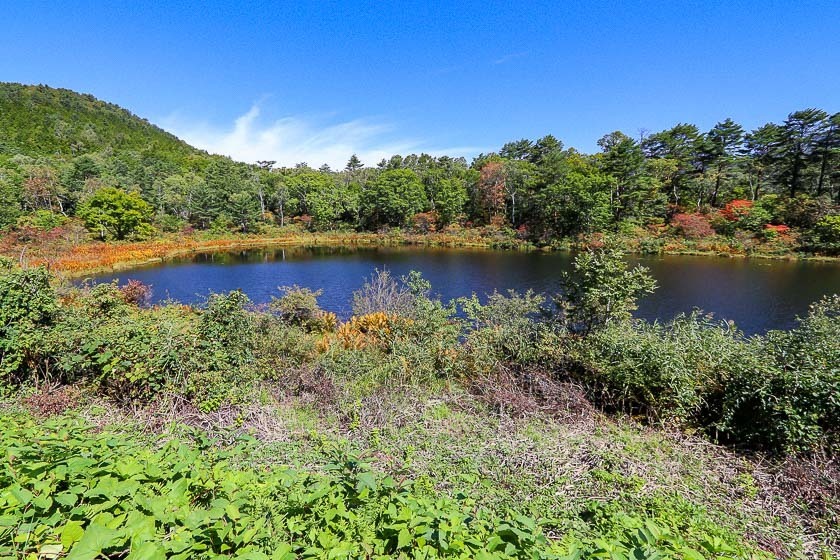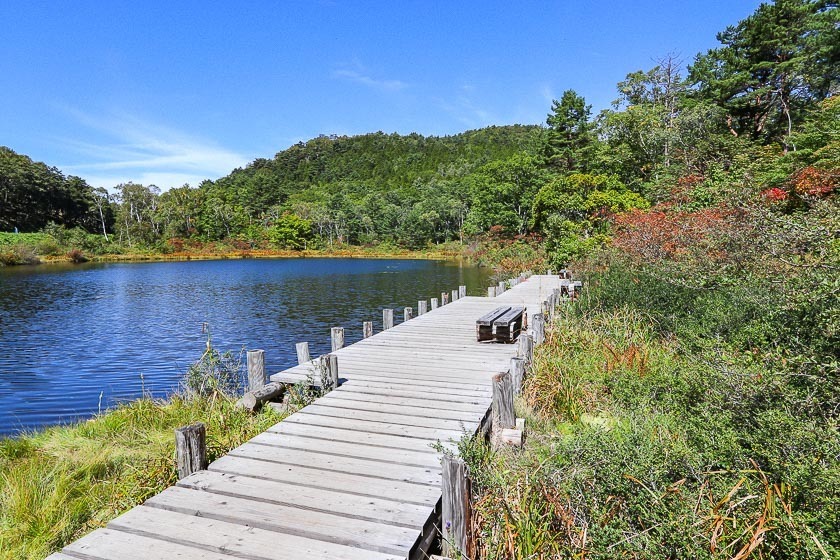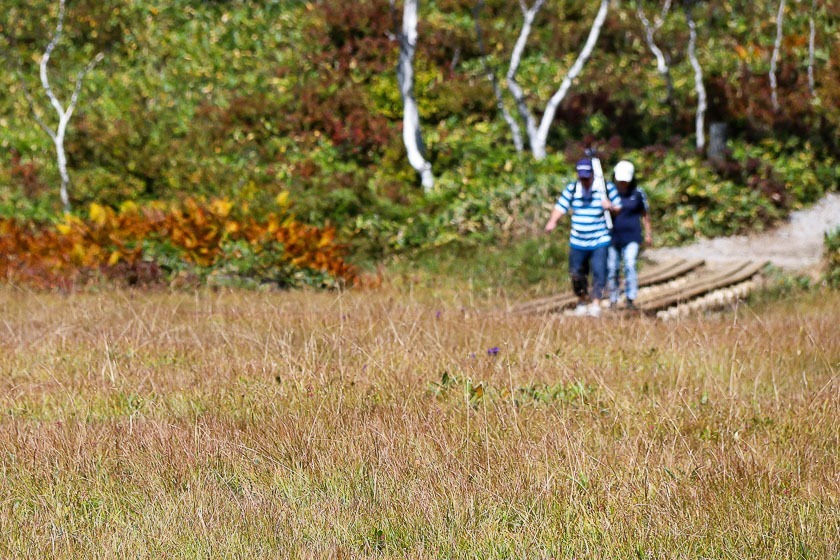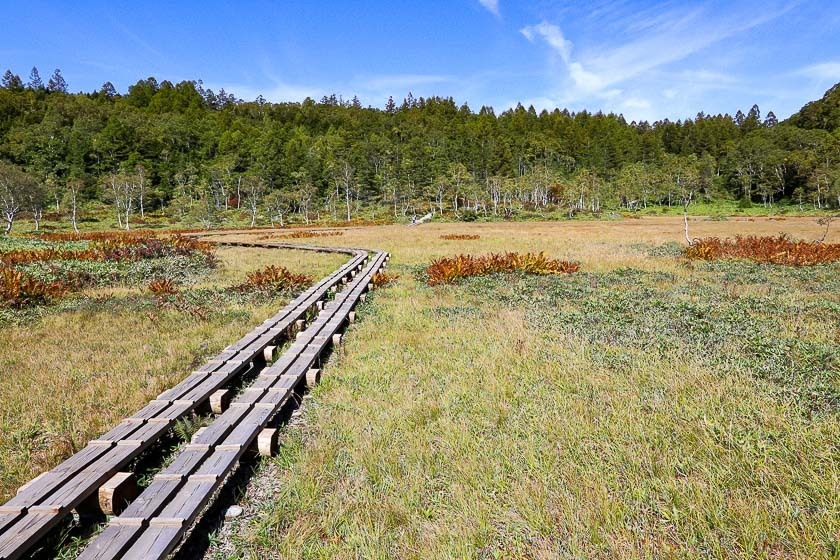 Next up were the slopes of Mount Yokoteyama. I stopped at the Yokoteyama Drive-in, located at around 2050 meters above sea level, which overlooks the valley below. Today, the trees that produce autumn colors in the valley were still mostly green and just showing hints of color. Given the cooler weather forecast for the next week, I expect the trees to develop more color over the next week or so and be at their best viewing in the first half of October.
Due to a heightened risk of volcanic activity, a one kilometer no-entry zone around Mount Shirane's Yugama Crater is maintained, while a 2.5 kilometer section of National Route 292 that runs around the crater is open to vehicles from 8:00 - 17:00 (until 16:30 from October 15 until the full winter closure sometime in November). Note that only vehicles with roofs are allowed to pass through, but not allowed to park or stop in that section. Ironically, this was also the spot where I saw the nicest colors.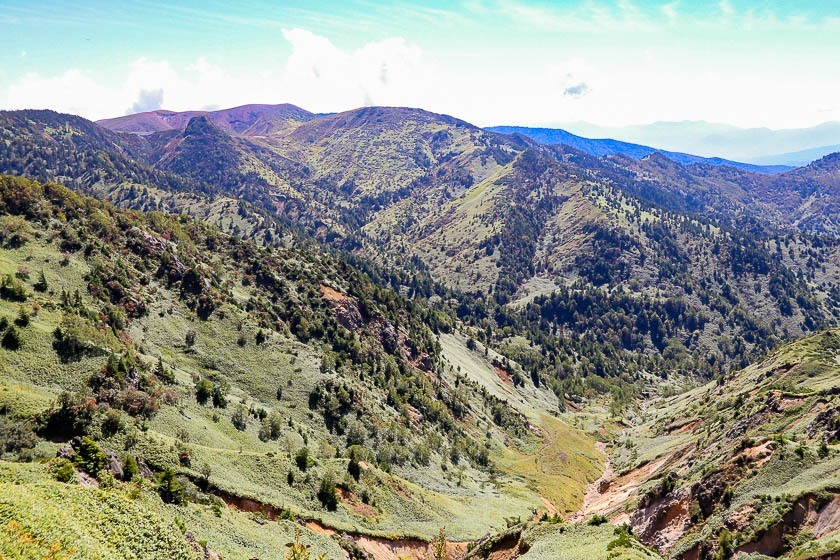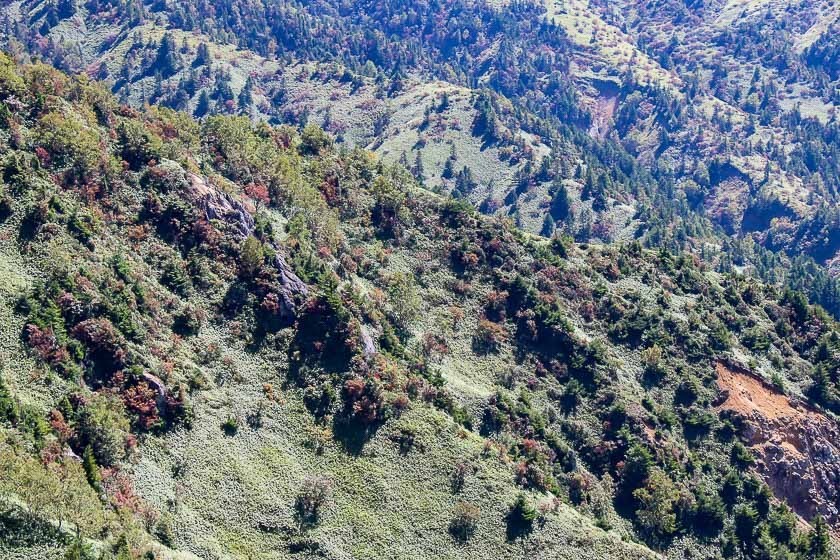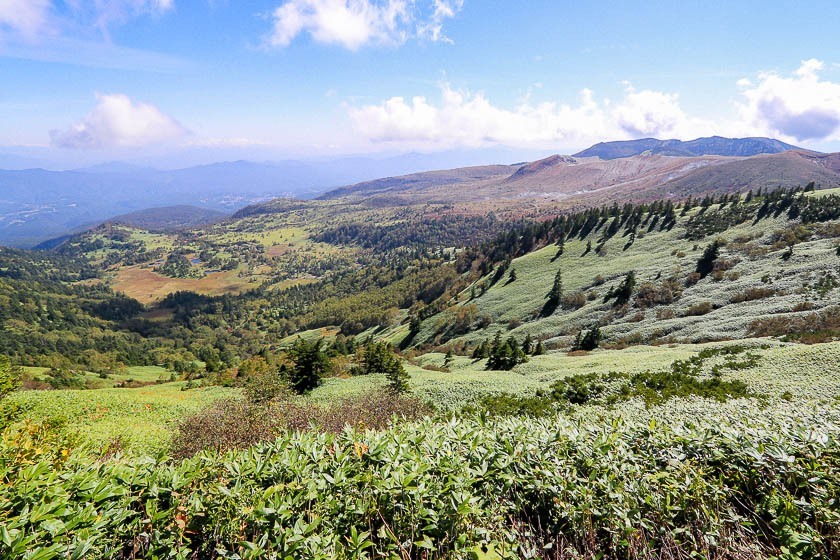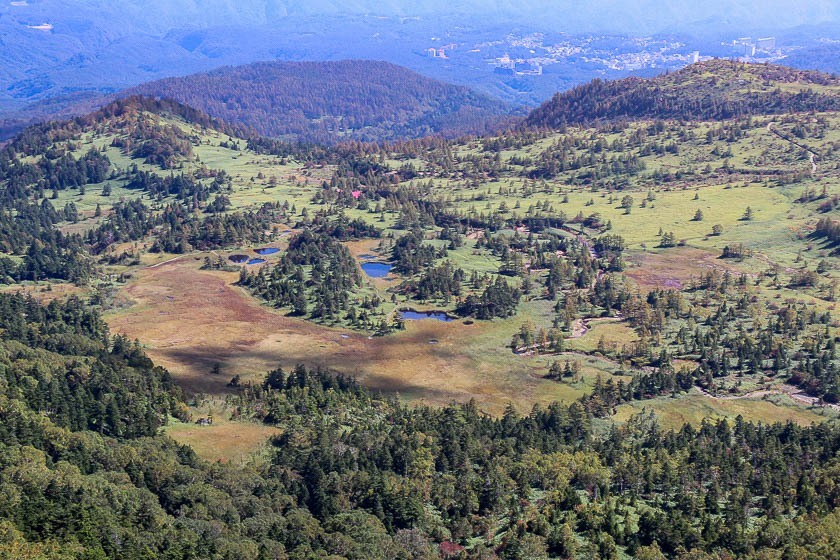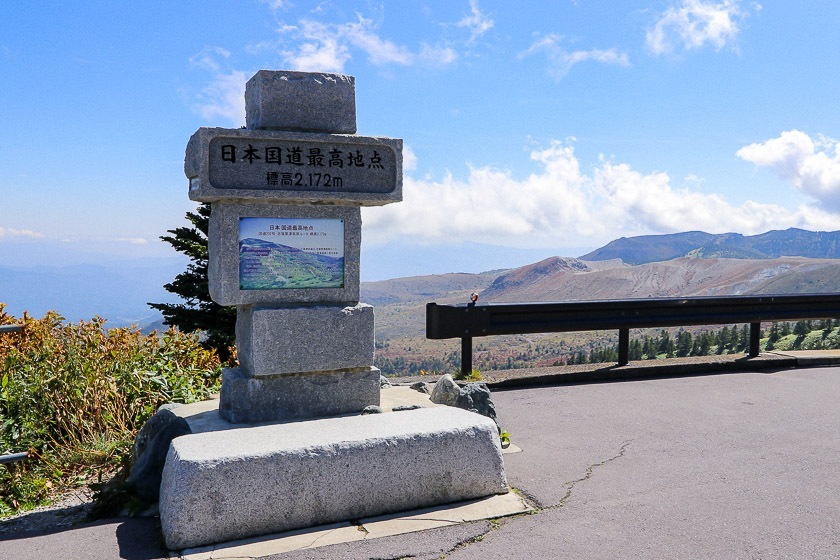 Mononuguno-ike at the base of Mount Aobayama is located at around 1500 meters above sea level. A walk around the small pond takes about 15-20 minutes, and I found the colors here to be more than halfway towards their best. The main stars here were the nanakamado plants as well as the numerous rindo flowers.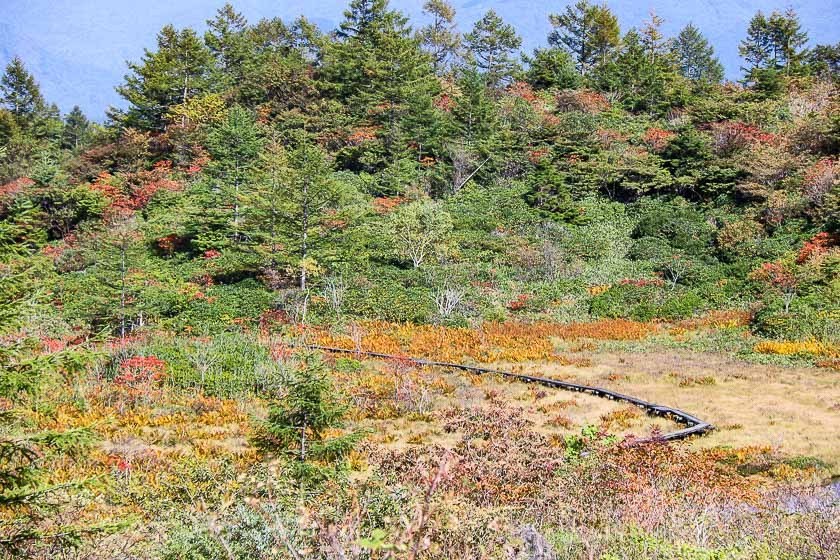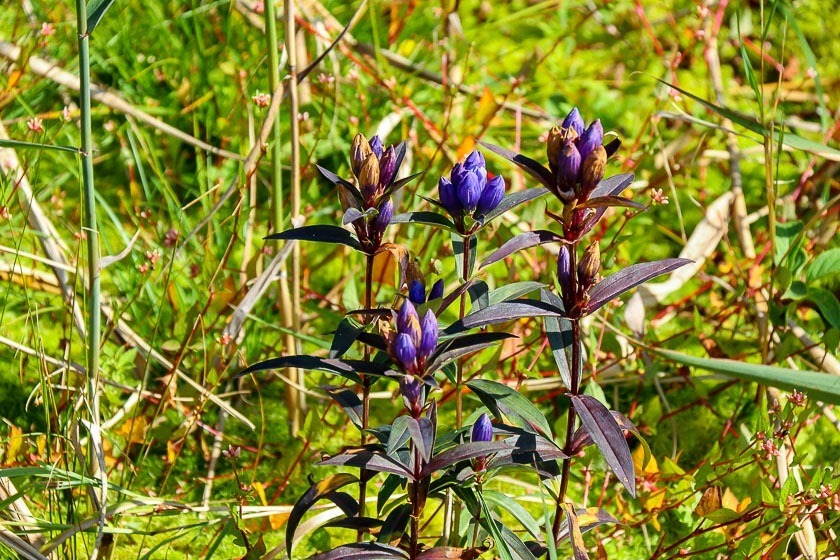 Finally, I made my way to Kusatsu Onsen, where I visited Sainokawara Park. There are few trees here that produce autumn colors, but the top quality onsen waters more than made up for the lack of koyo. A bath here is definitely worth considering whether you're starting your autumn color trip or ending it!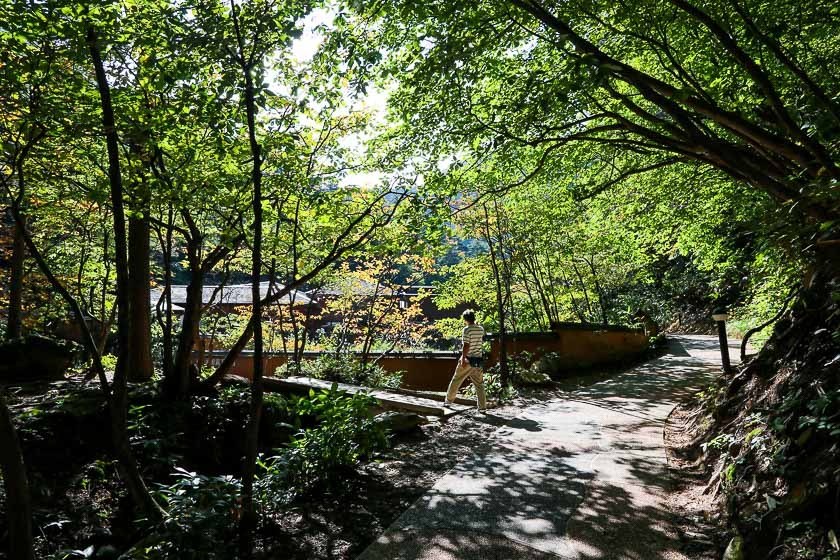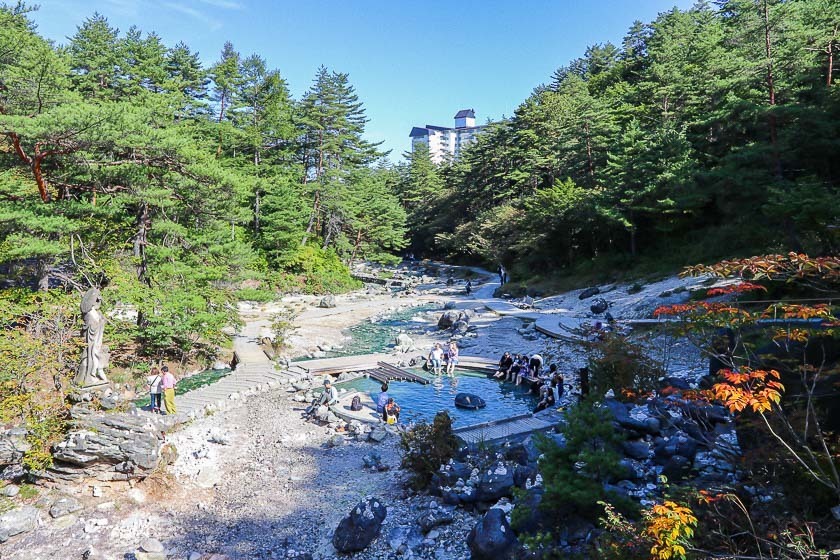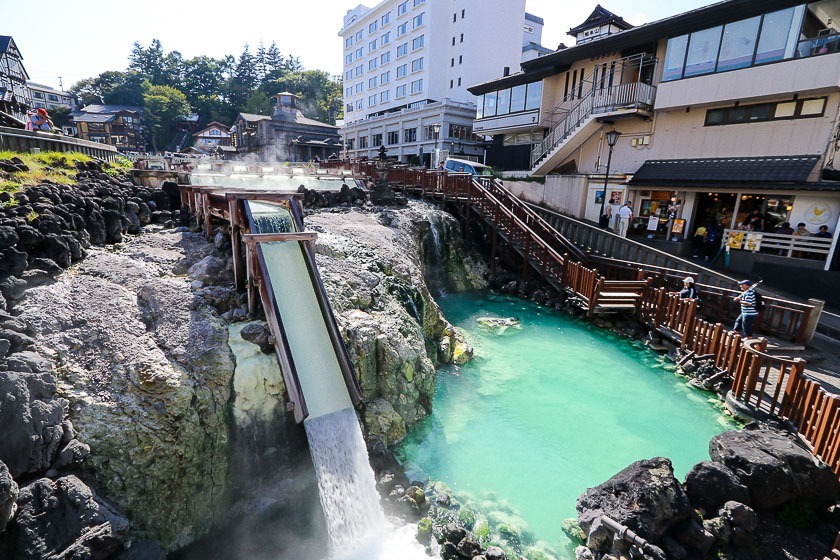 Questions? Ask in our forum.