Autumn Color Report 2012
Official autumn color reports by japan-guide.com
Where to see autumn leaves? - When do trees turn colors? - What trees turn colors?
Schedule of upcoming reports - Post your own report
2012/11/22 - Kyoto Report
by sean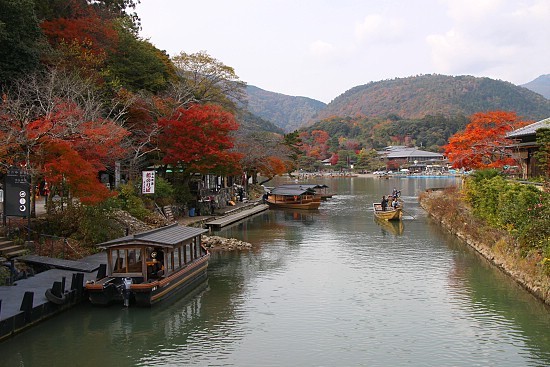 Today I explored the Sagano, Arashiyama and Ohara districts of Kyoto and visited many of their temples. Sagano and Arashiyama lie side by side in the western outskirts of Kyoto and are often visited together. Main attractions include the central landmark of Togetsukyo Bridge and the Unesco World Heritage Site of Tenryuji Temple. Ohara is located in the relatively rural areas of northern Kyoto, and is best known for Sanzenin, a temple popular for its autumn colors around mid November.
My day started at the Sagano and Arashiyama temples. The autumn leaves are currently at their best at Nisonin, Jojakkoji, and Tenryuji temples. I was delighted to witness a myriad of beautiful autumn colors at and around the temples' compounds.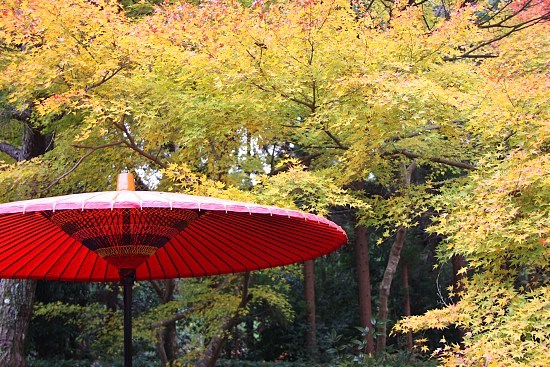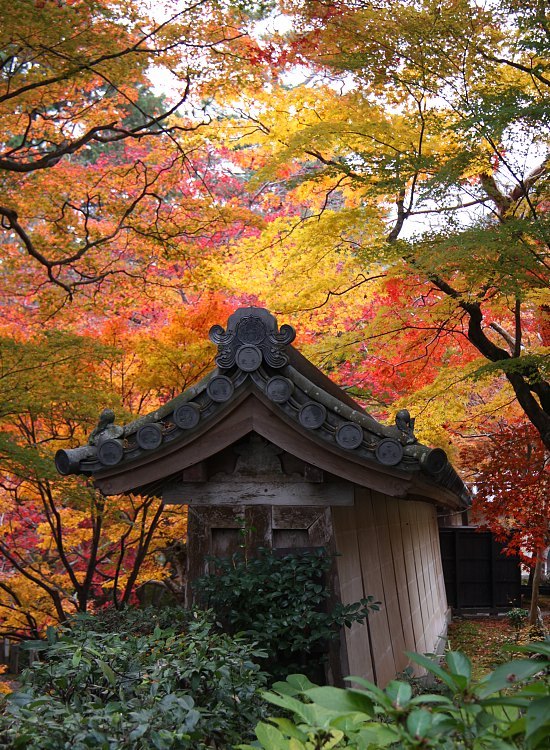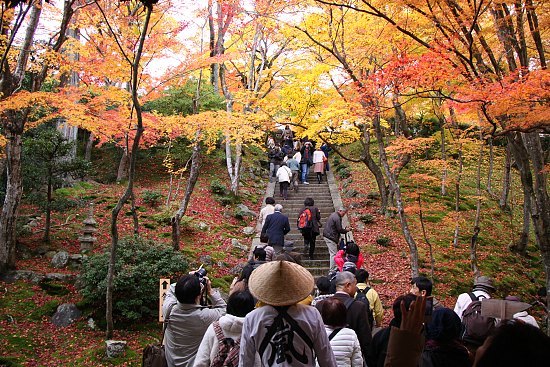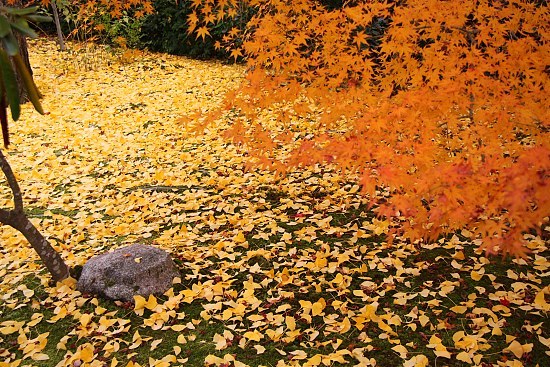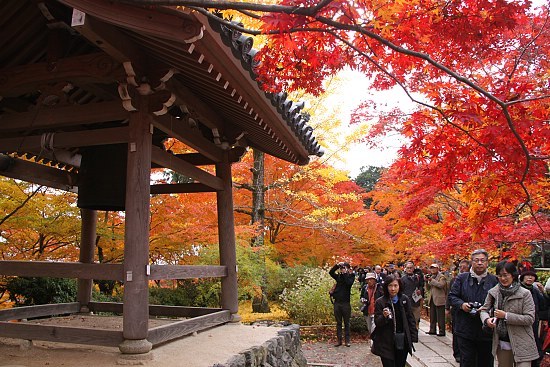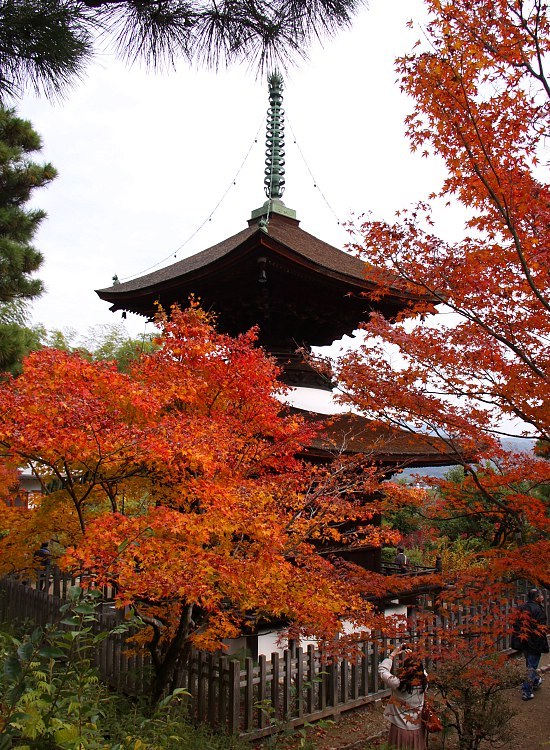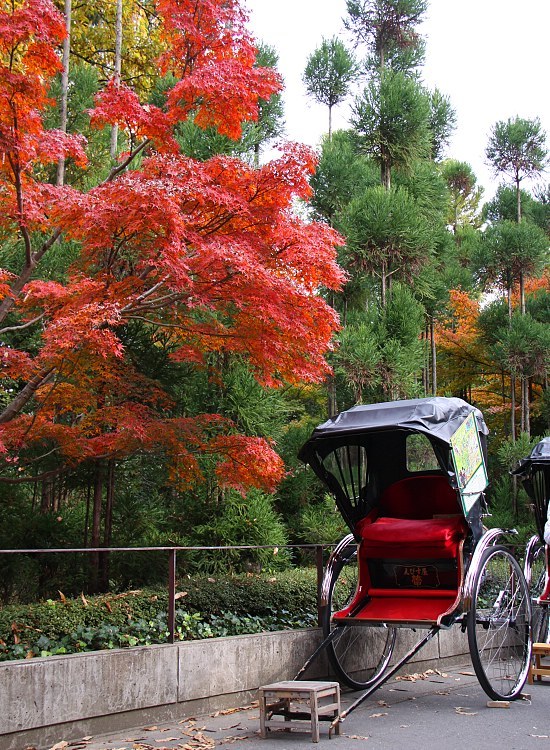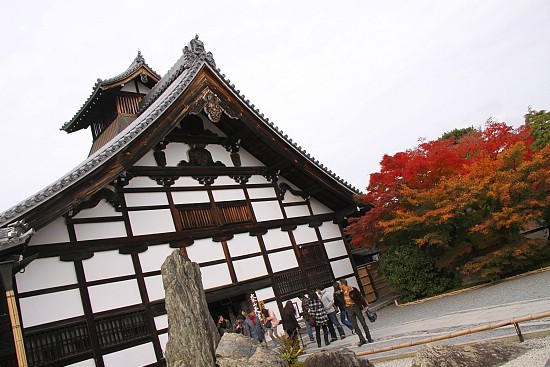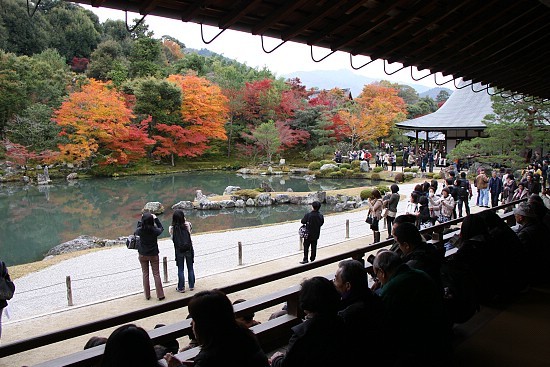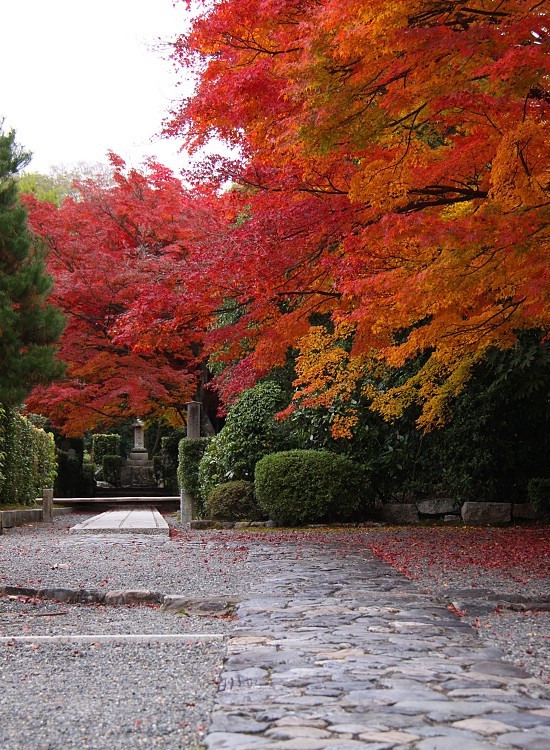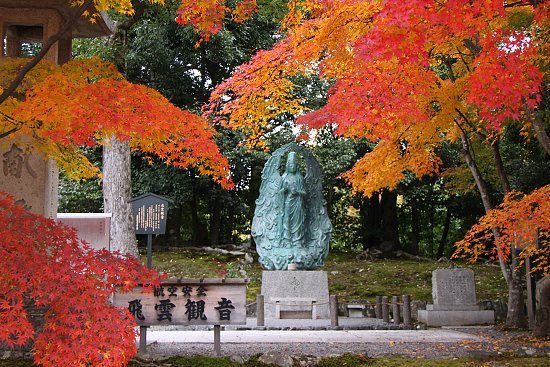 Autumn leaves were less advanced around the Togetsukyo Bridge area, but have improved significantly since my last visit. I also made a trip to Monkey Park Iwatayama, about a 20 minute climb up a hill south of Togetsukyo Bridge. At the top, nice views of the city can be viewed, in addition to looking at those amusing monkeys. Colors at the monkey park and the bridge area should continue to get better, and peak over a few more days.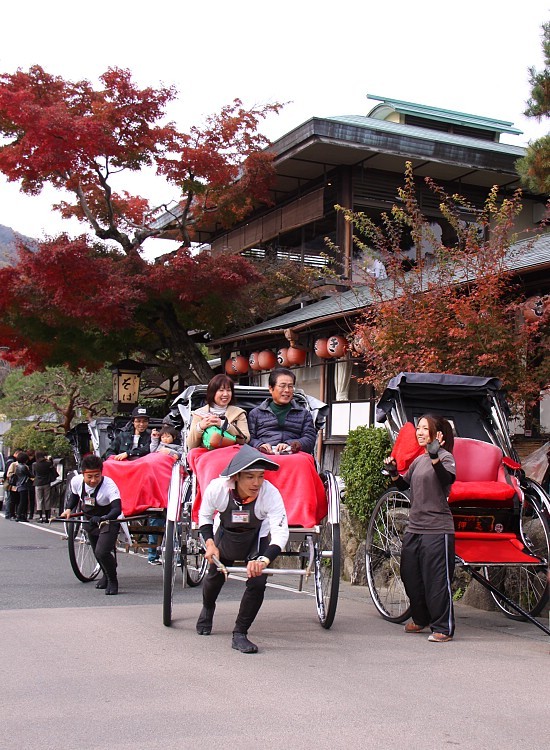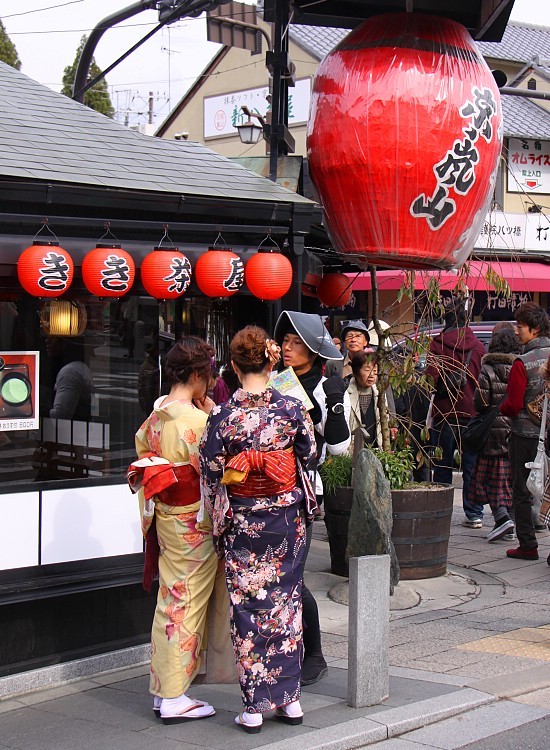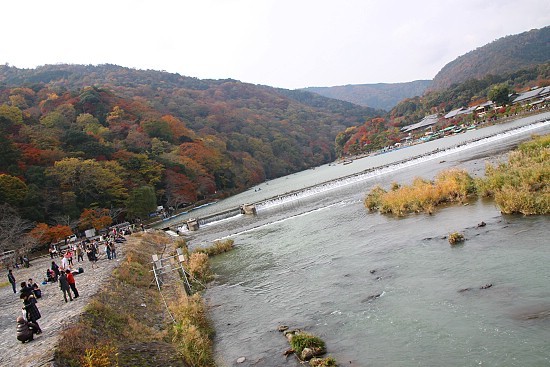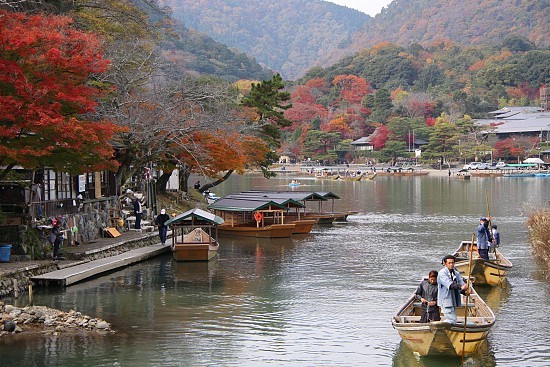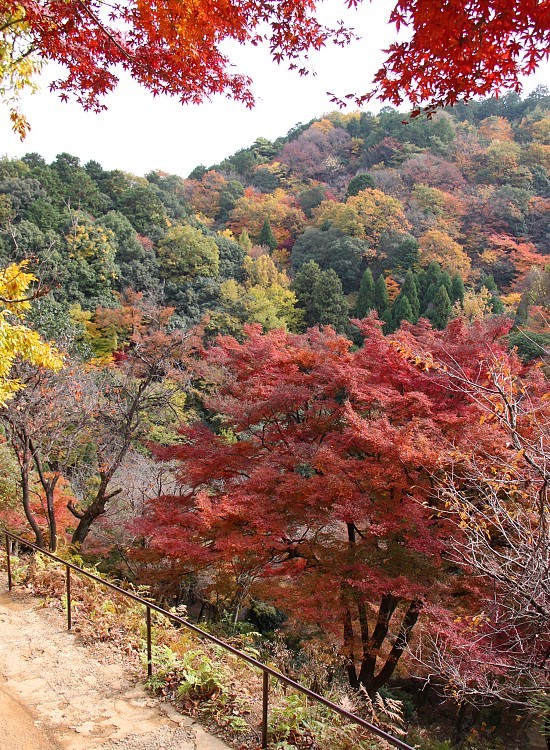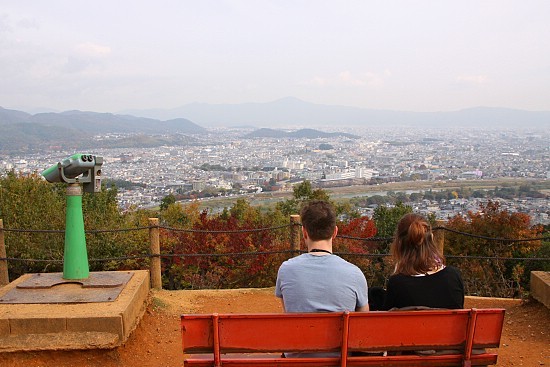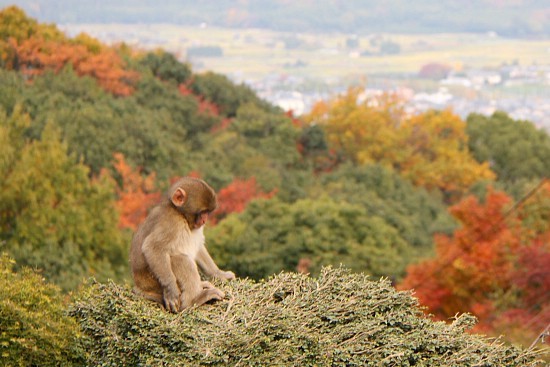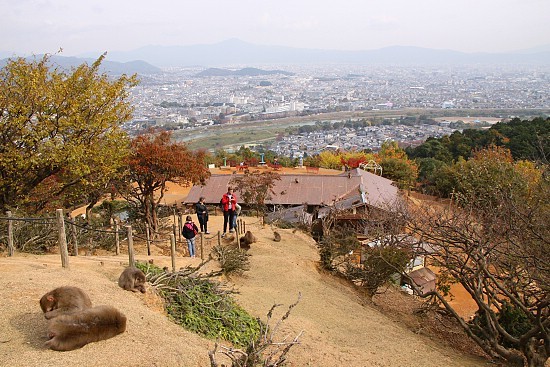 I made a quick stop at the Kyoto Imperial Palace on the way to Ohara. The inner grounds of the palace are open to the public only with reservations, so I just checked out the park at the outer palace grounds. I liked the grandeur of the palace, with its wide promenades. Although the palace is not known for autumn colors because the majority of the trees are evergreens, colors of the relatively few deciduous trees there were at their peak today.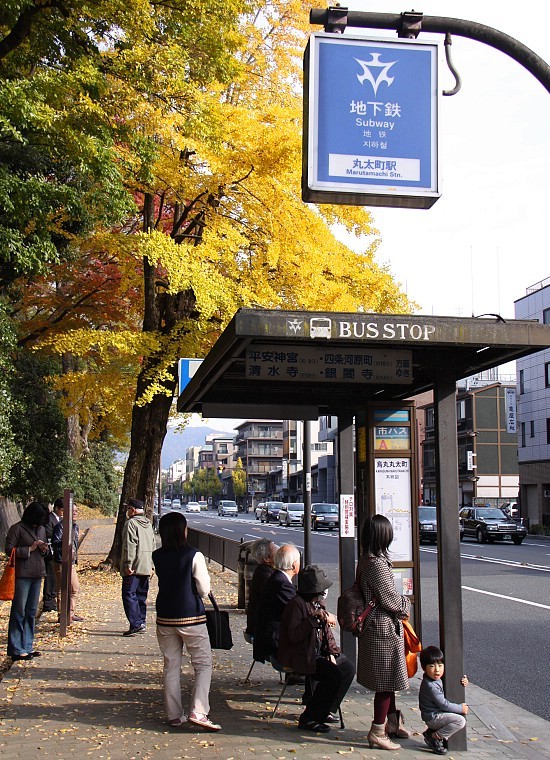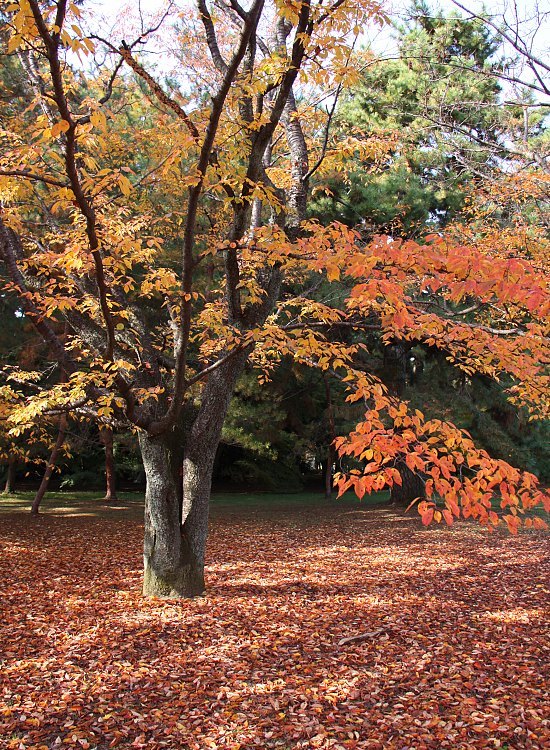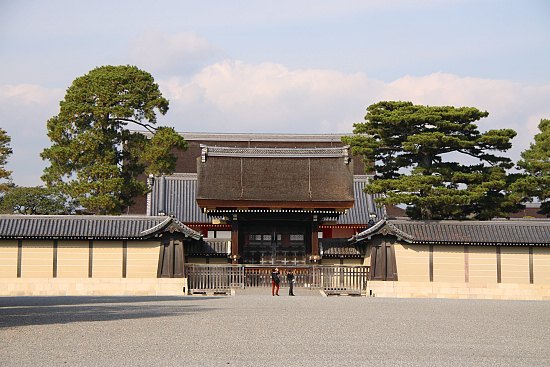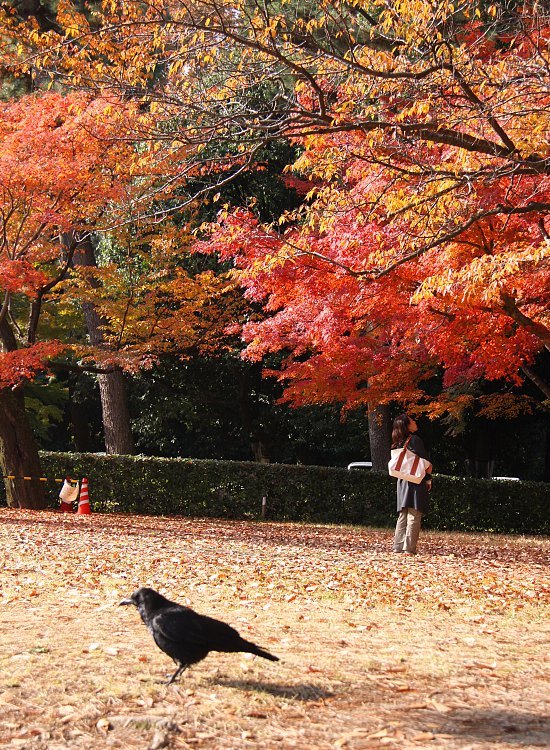 Ohara is one of the earlier autumn color spots in Kyoto, and today I found that the season is almost over here. I visited Sanzenin, Jikkoin, Shorinin and Hosenin temples -which were a short walk from each other- and found that warm colors were fast fading. Sanzenin, the most famous of the four, had trees which were pretty barren-looking, and I'm afraid the season is over here. At the other three temples, colors were definitely past their best, but some pockets of colors could still be observed.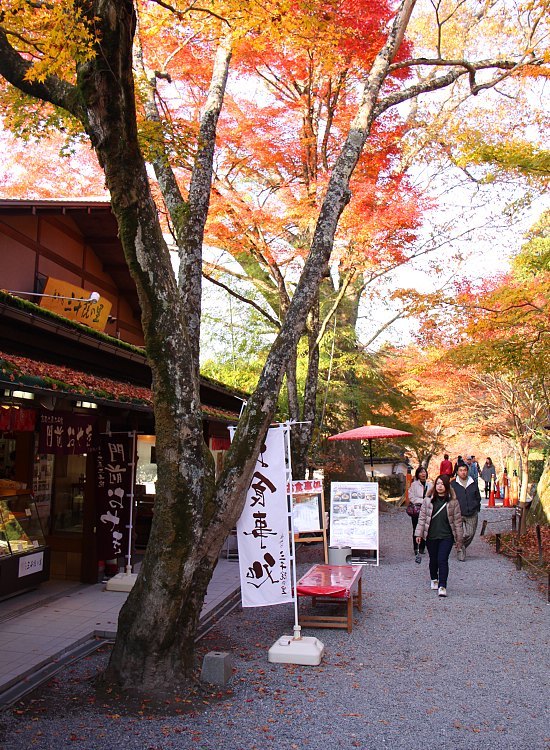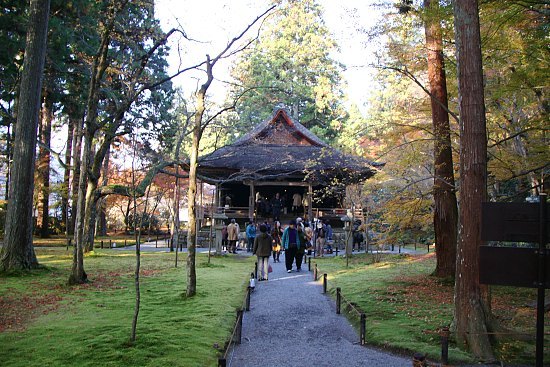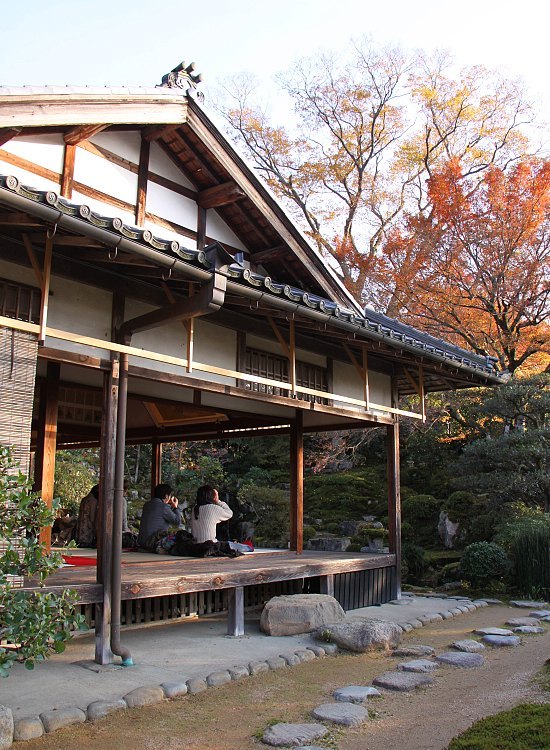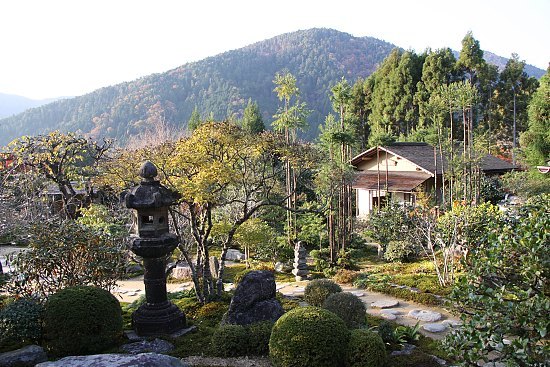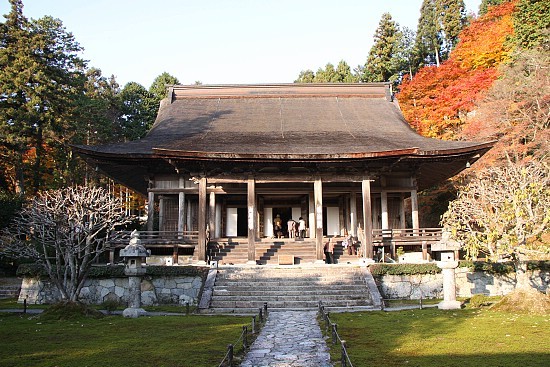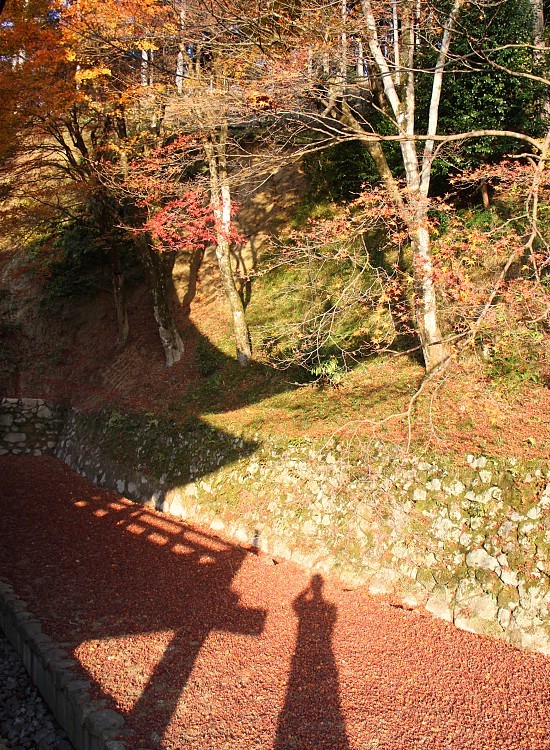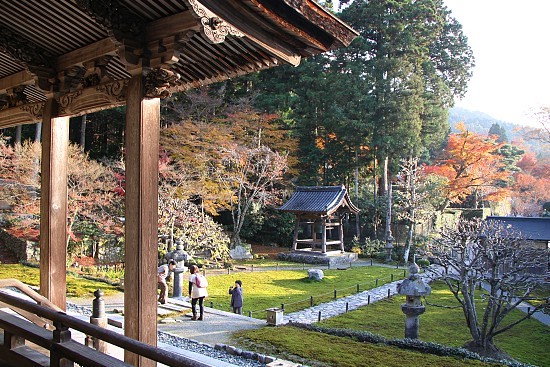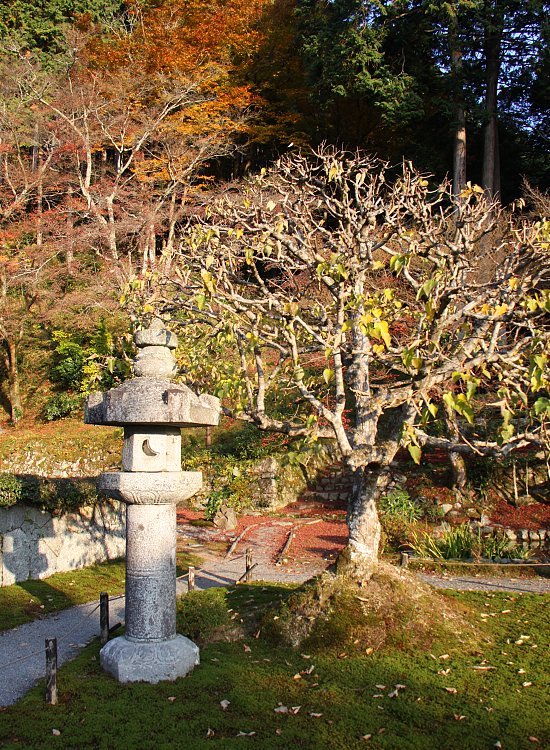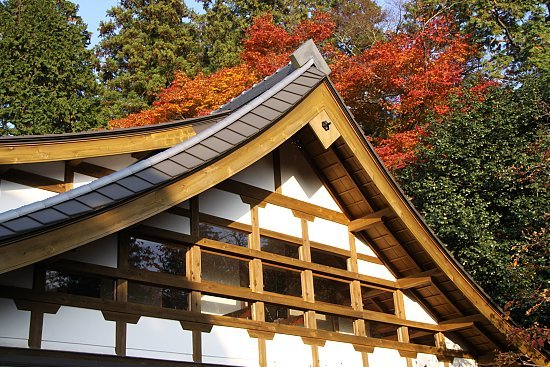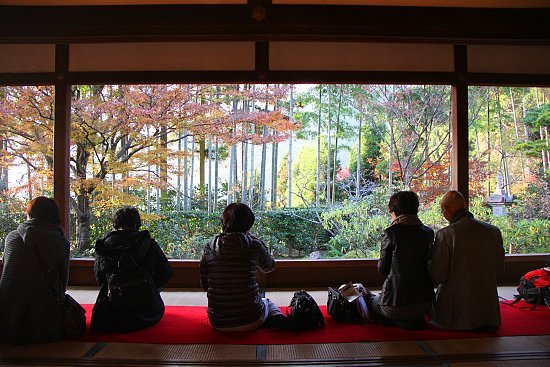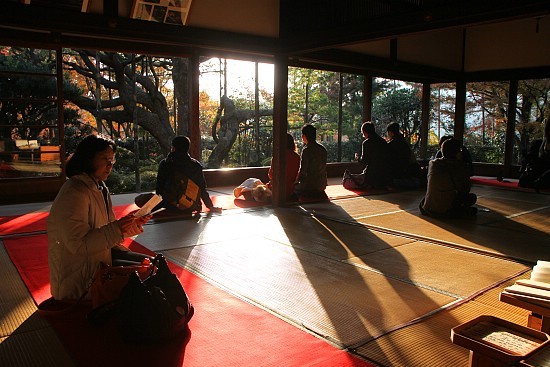 My final stop of the day was to Jakkoin Temple, about a 25 minute walk across the river to the west of the other temples in Ohara. Surprisingly, I found considerably more colors here than at the other four temples. Autumn leaves here were at the final stages of being at their peak, so visitors who would like to visit should better hurry.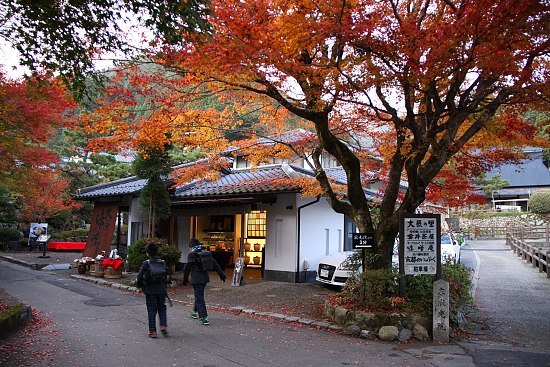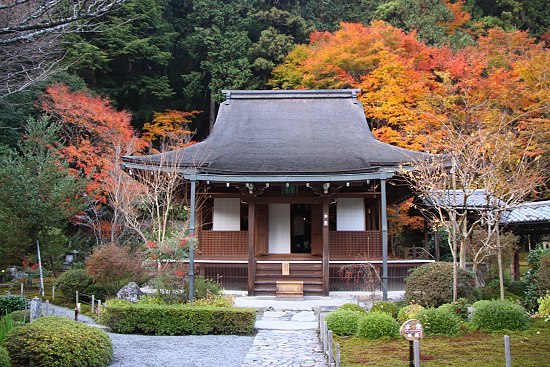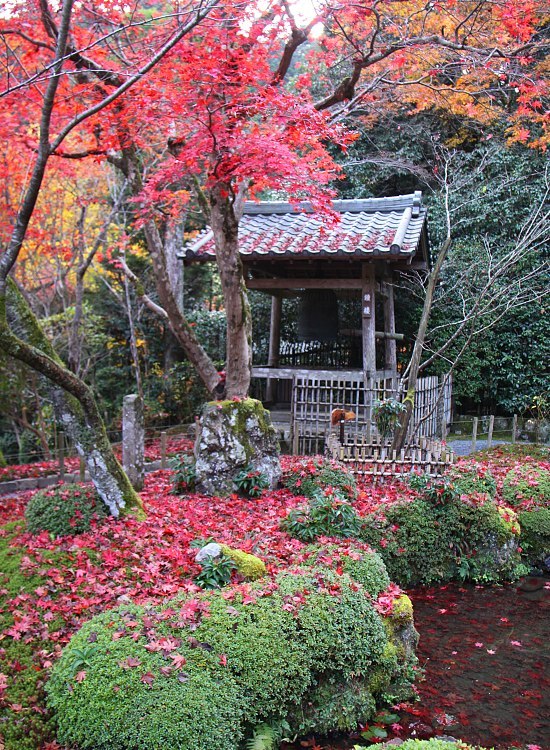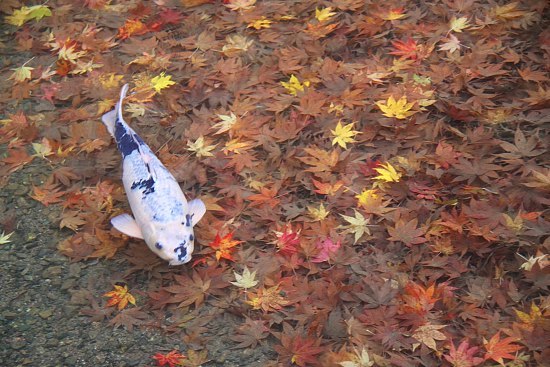 Questions? Ask in our forum.