Autumn Color Report 2014
Official autumn color reports by japan-guide.com
Where to see autumn leaves? - When do trees turn colors? - What trees turn colors?
Schedule of upcoming reports - Post your own report
2014/11/04 - Hakone Report
by joe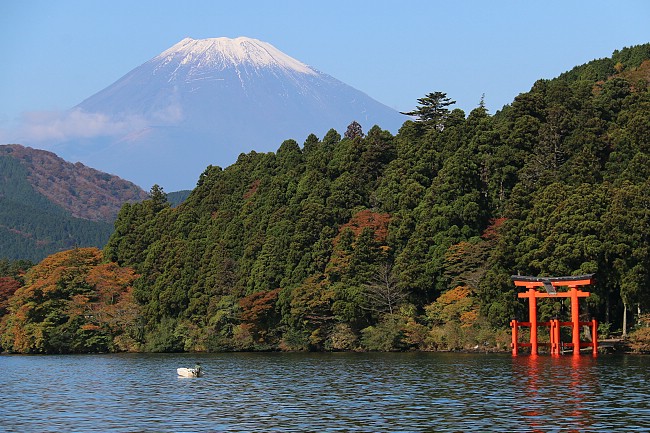 After making its way down from the northern regions of Hokkaido and Tohoku for the last month and a half, Japan's autumn colors are starting to creep into the south of Kanto and further. Today Stefan and I traveled to Hakone National Park, a hugely popular side-trip destination from Tokyo, to check the status of the fall color there.
Like other mountainous areas (such as Nikko and Tateyama), Hakone has a range of elevations, from around 1400 meters at the highest peaks to around 750 meters around Lake Ashinoko, which translates to a long timeframe in which to enjoy autumn colors around the park. From the trend around northern Japan this year, we expected the foliage to be showing about a week earlier than usual today, but we were a little surprised to find most of the park still before its peak. The foliage around Lake Ashinoko, for example, was still sporting a lot of green (though much of the slopes in the area have more non-deciduous pine trees than not, making for a rather green palette year-round).
While the colors were rewarding in some spots around Hakone today, we expect the color to be approaching its best levels in about another week from now here. For our visit, though, we were at least lucky enough to have some wonderful weather and great views of Mount Fuji.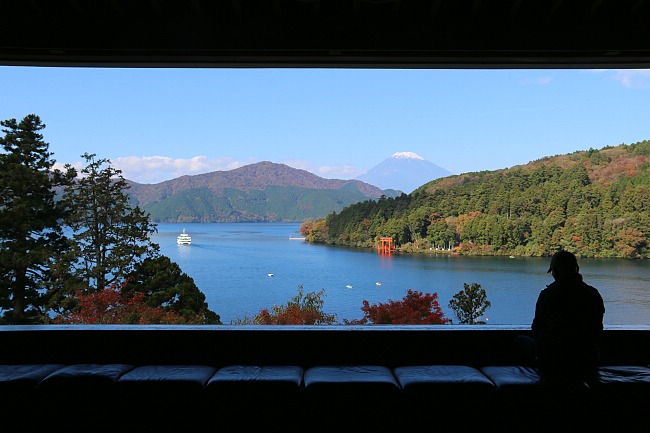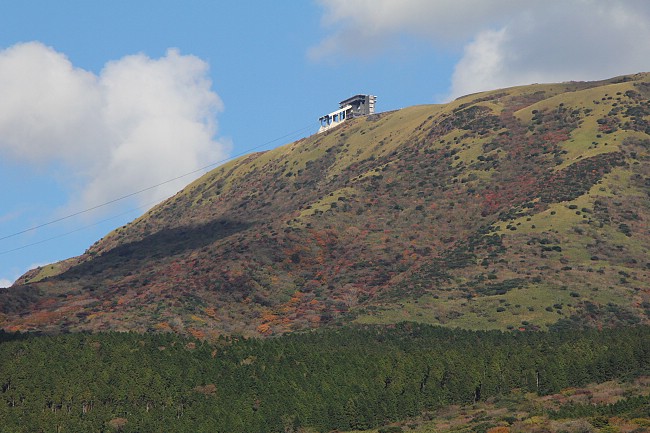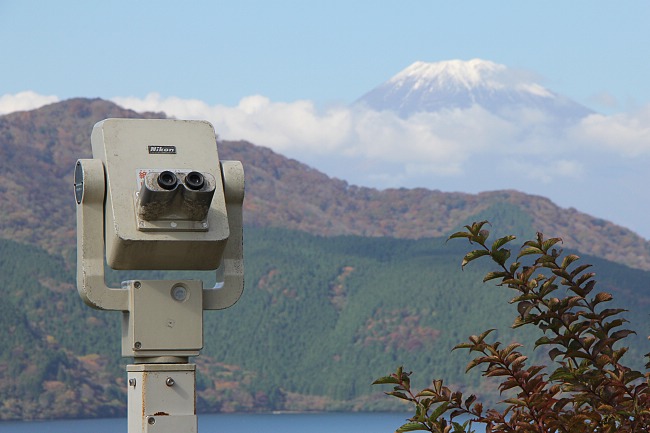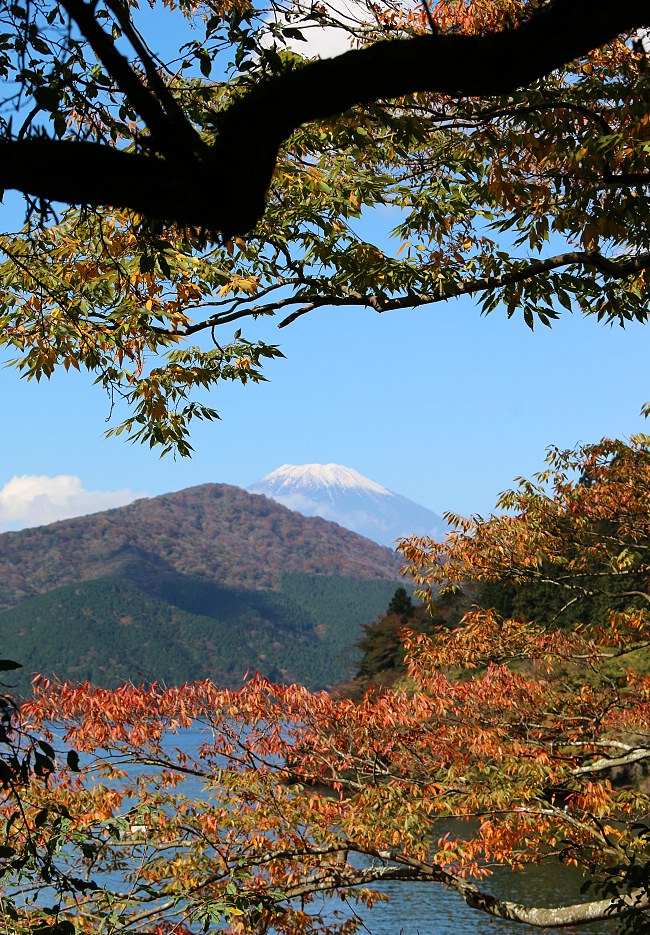 After journeying from Odawara to the Moto-Hakone town area, we took a cruise on one of the fun pirate ship sightseeing boats across Lake Ashinoko. From the middle of the lake, the views of the surrounding shores were a bit more impressive than in Moto-Hakone. Again, in about a week, these spots will likely be even more impressive.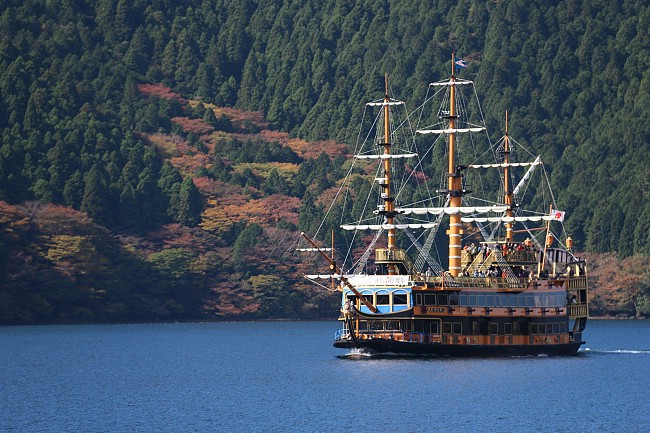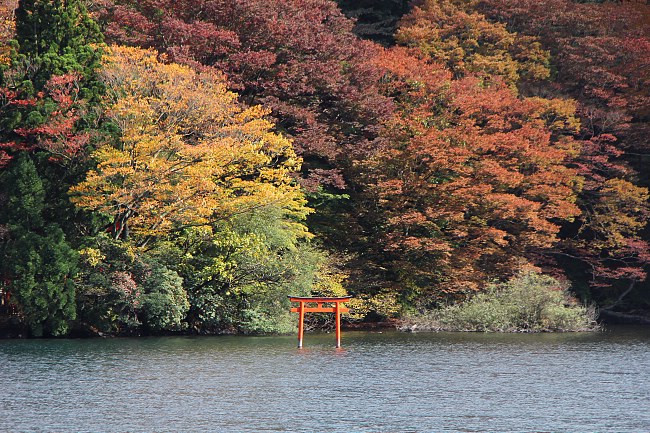 On the north side of Ashinoko, we took a local bus to an area called Sengokuhara, famous for its dazzling pampas grass (susuki in Japanese). The grass had just begun its cycle of autumn colors very recently; the tips of susuki plants first turn a silvery yellow then deepen to a brilliant gold and eventually a reddish burnt yellow. The cycle usually progresses over several weeks, so the fields at Sengokuhara should still be impressive almost to the end of November.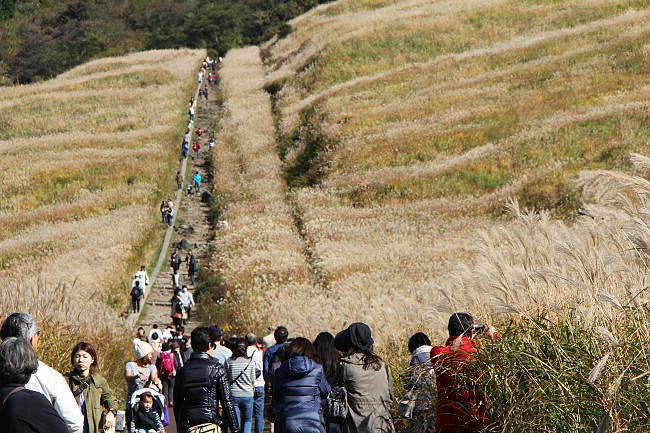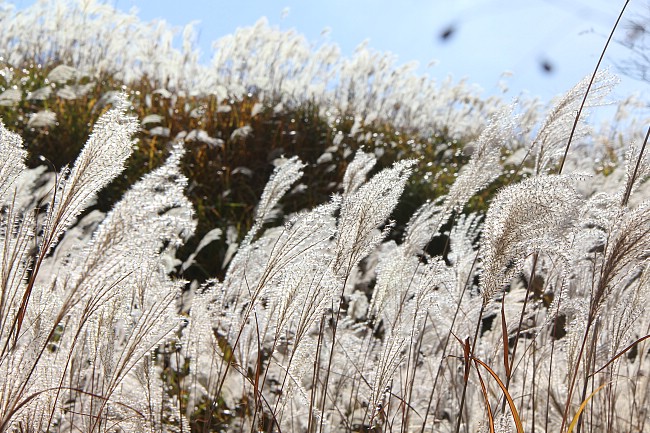 Our next stop in Hakone today was Choanji Temple, just north of the pampas grass fields. This small temple is often overlooked, but is a hidden gem of a fall color spot. The temple is surrounded by bamboo and deciduous trees, some of which were beginning to approach peak color. Scattered around the temple are dozens of fascinating Bhuddist statues, all unique, making interesting poses or strange faces. It definitely merits a visit if you are visiting during November.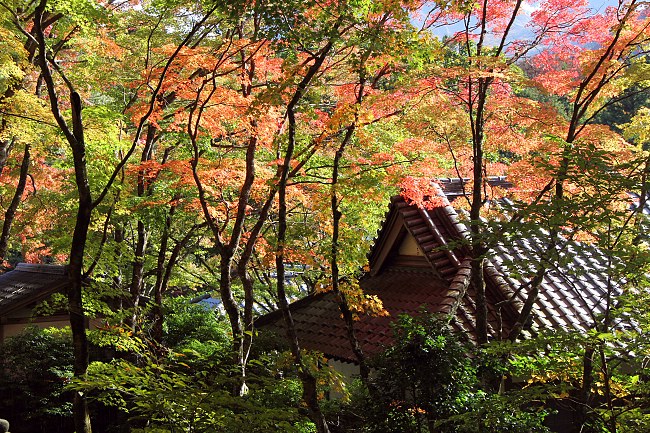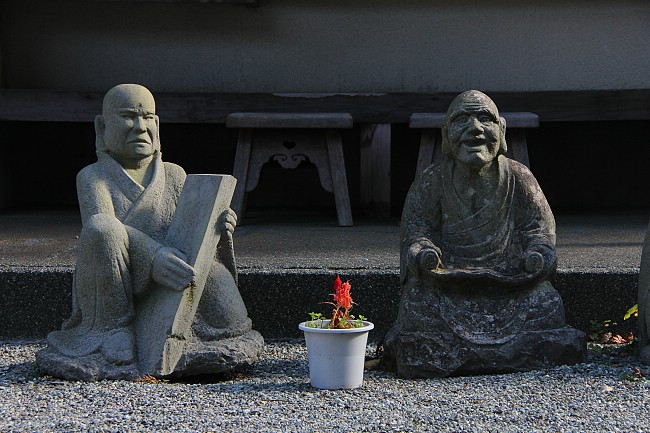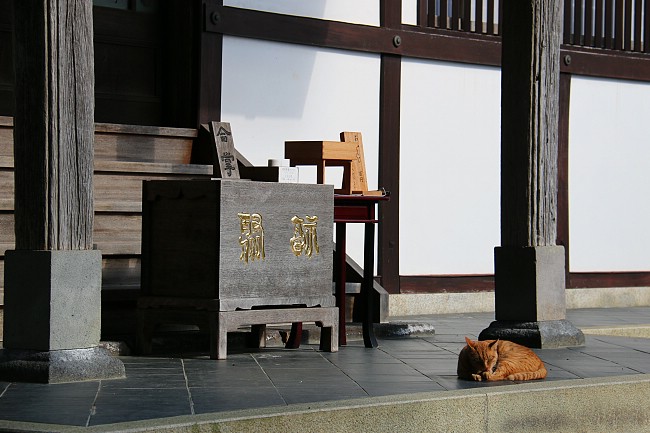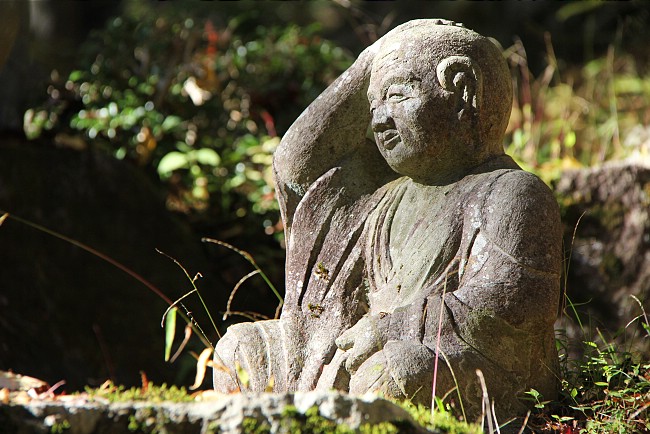 Our final visit of the day was to grounds of the Hakone Museum of Art in the town of Gora. In autumn, visitors flock to the museum not for its art collections, but for the moss garden beside the museum itself. The expansive garden is packed with color-changing trees, and today the foliage was just starting to change color on most of the trees here. In about one more week, the colors here, as with the rest of Hakone, will likely be much more brilliant.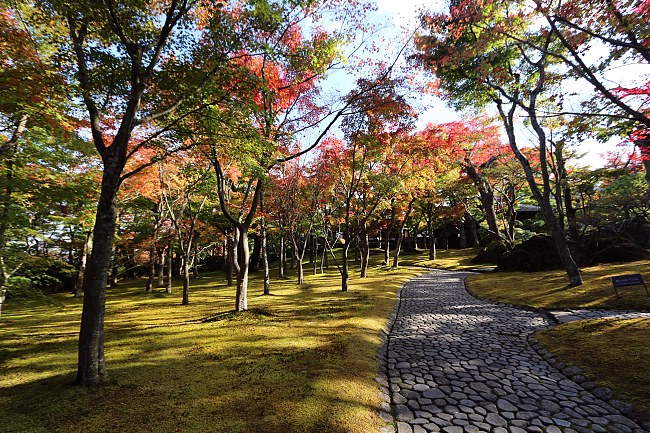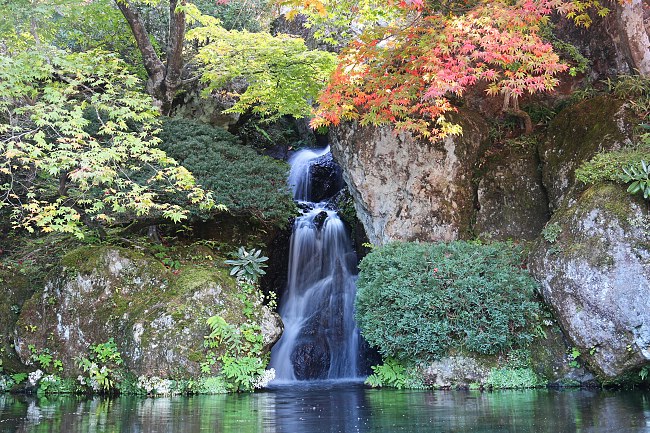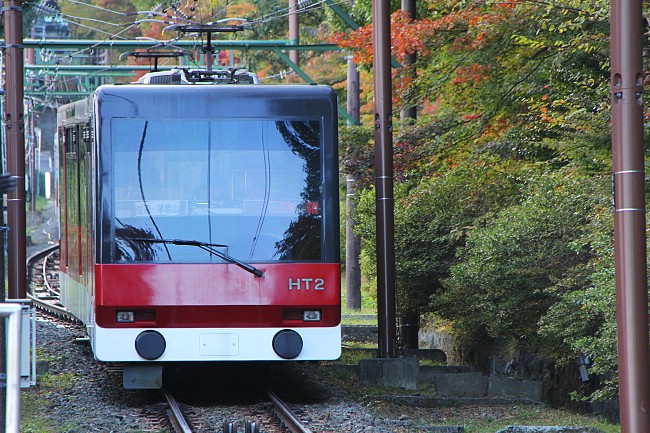 Questions? Ask in our forum.