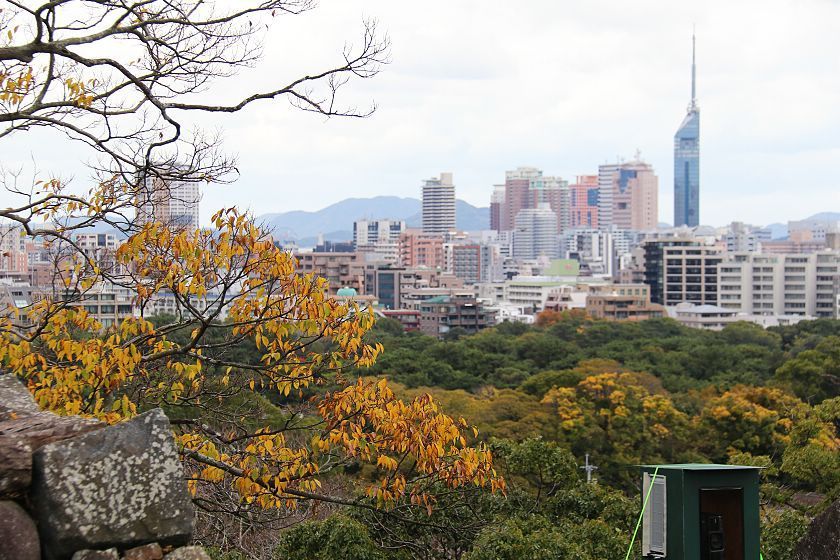 Today I bring to you for the first time ever an autumn color report from the city of Fukuoka. I visited one shrine, one park and two traditional gardens and encountered peak colors in all four locations.
The season is generally approaching the end of its peak, but there are still a few days left to enjoy the colors.
Momiji Hachimangu is a Shinto shrine in western Fukuoka, a ten minute walk from the Fujisaki subway station. Known as the "Autumn Color Hachimangu Shrine", I naturally had to include it into today's report. The shrine features only a moderate amount of color, provided by a dozen or two maple trees along the shrine approach and around the prayer hall. The colors were at their peak, but leaves were falling almost spontaneously from the branches, leading me to believe that the season is approaching its end.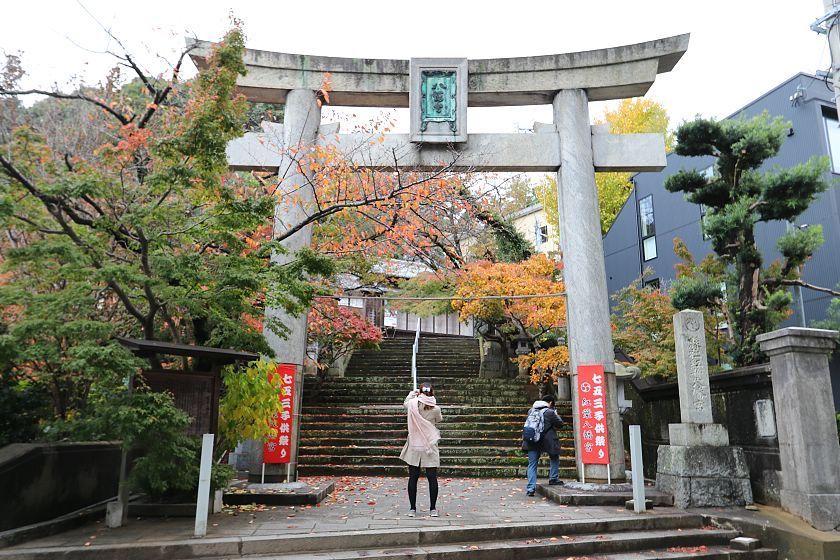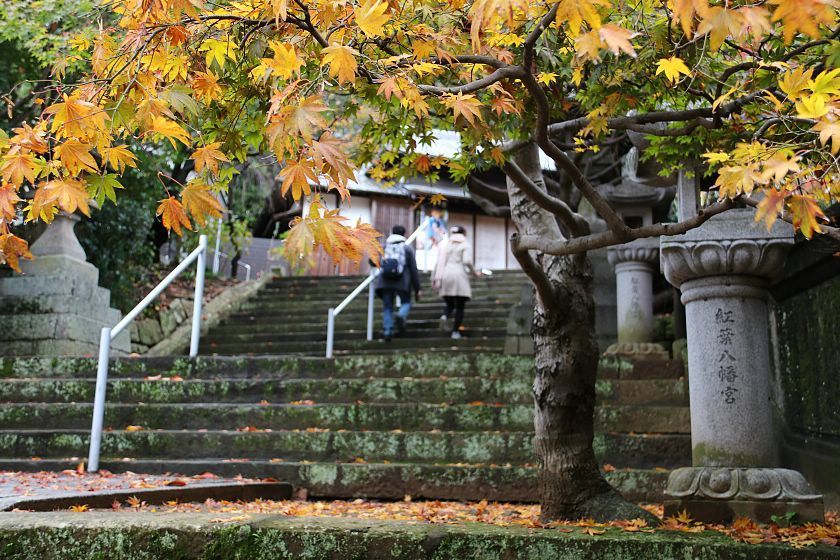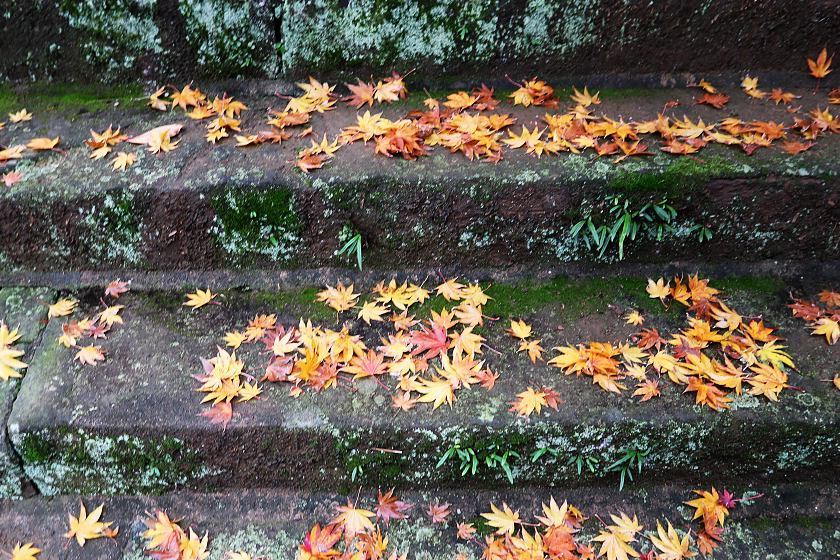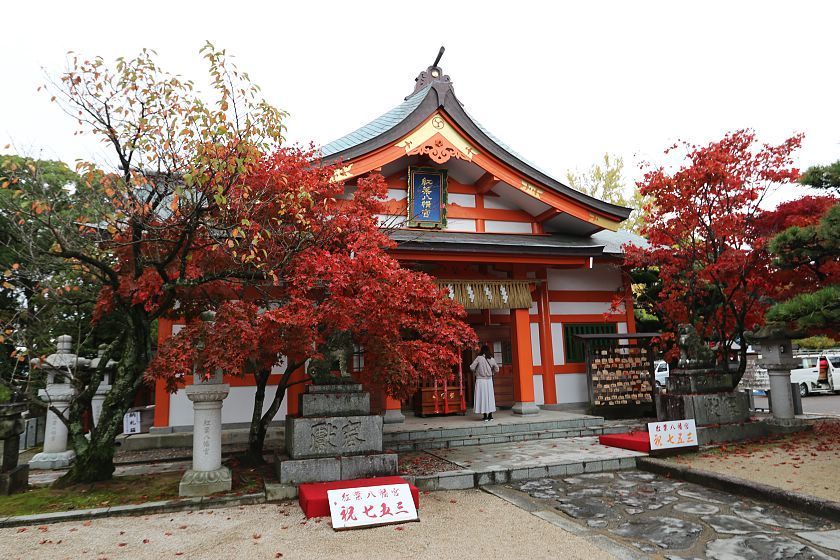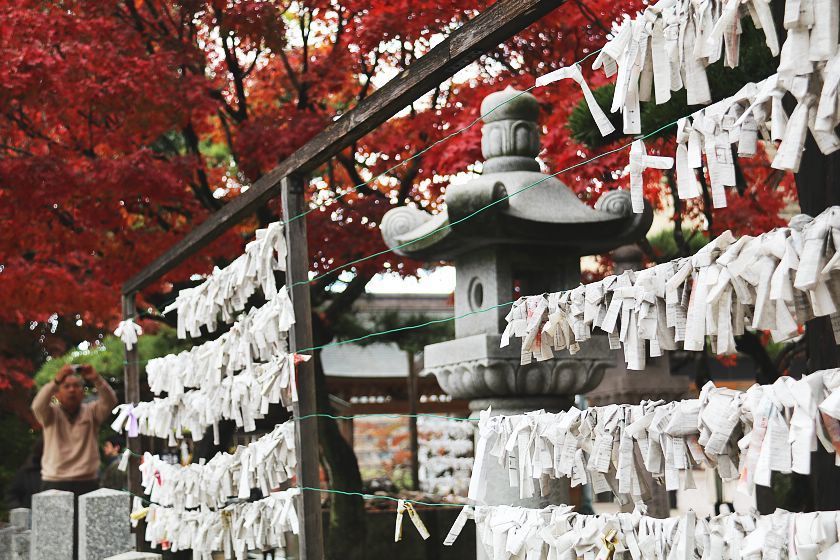 Maizuru Park is a large public in central Fukuoka that encompasses the ruins of the former Fukuoka Castle. The seasonal stars in the park were the ginkgo trees whose spectacular golden leaves provided many outstanding sights. The trees displayed a nice balance between leaves still hanging onto their branches and already fallen ones. This balance will gradually shift in favor of the golden carpets that are forming below the trees, so I recommend to visit soon.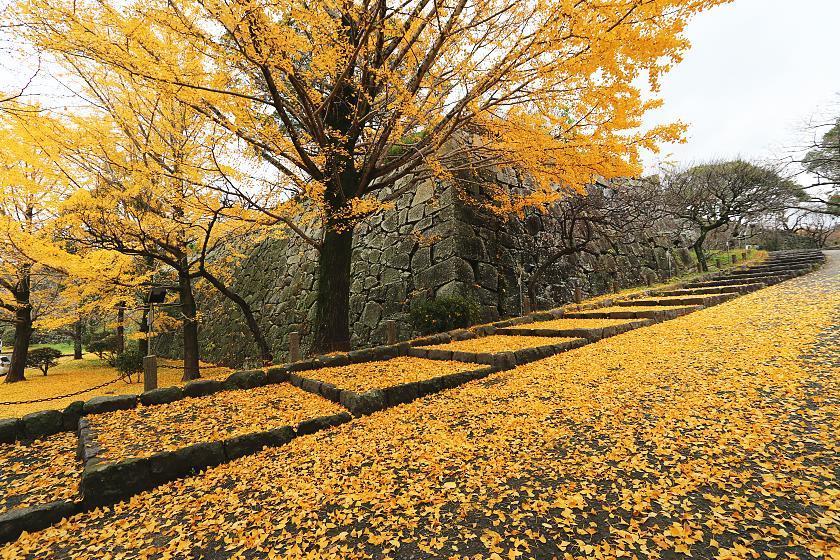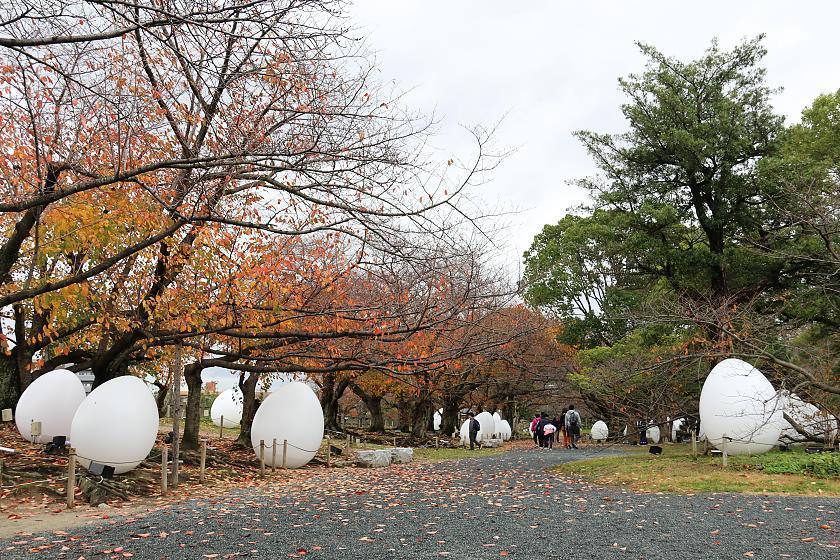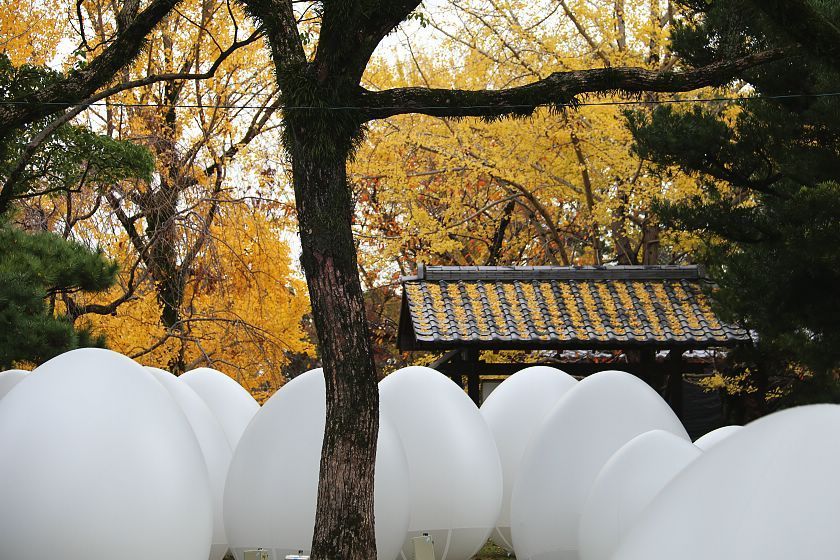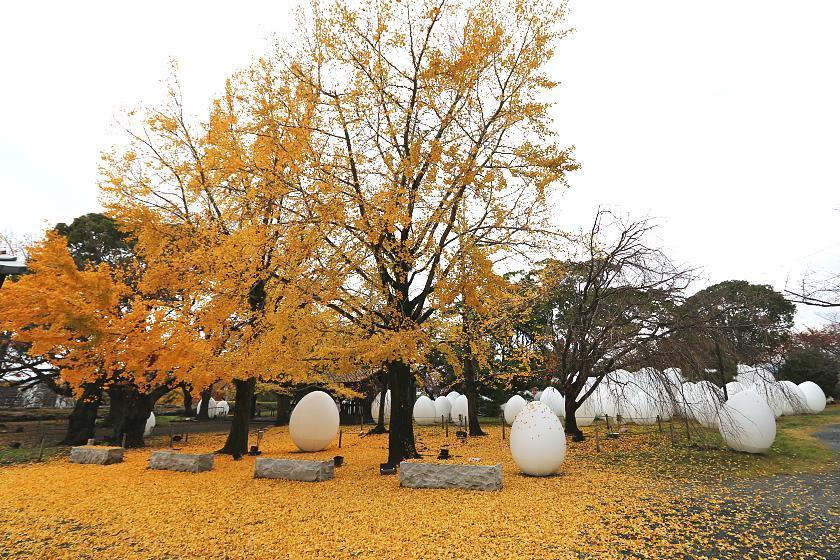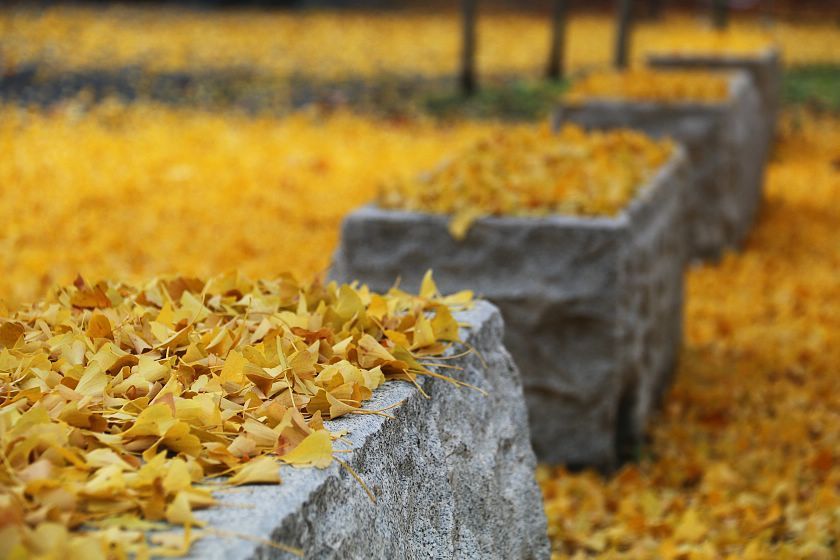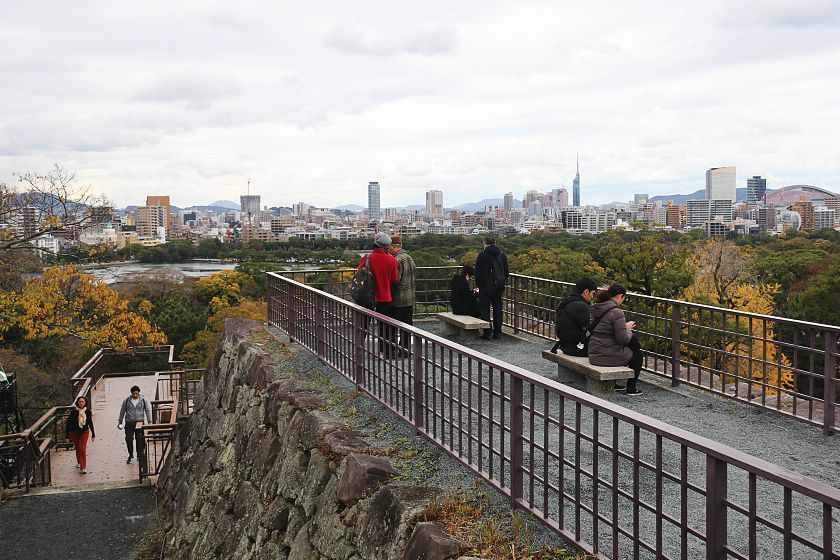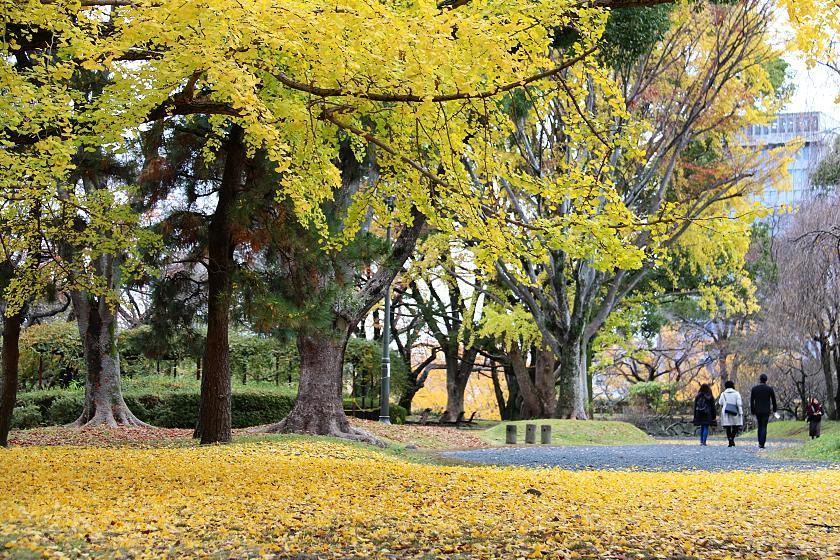 Yusentei is the oldest traditional landscape garden with pond in Fukuoka. Originally a second home to the local feudal lords, it is now open to the public. A circular walking path leads around the pond, offering a variety of perspectives of the garden. Tea and coffee are available in the garden's central building which looks out onto the pond.
The colors around Yusentei were still nice, but entered their decline. I expect the garden to be beyond its peak relatively soon. Yusentei is a 10 minute bus ride south of Maizuru Park. Buses also connect the garden to Hakata Station in about 30 minutes. The admission fee is 200 yen. Tea or coffee cost 500 yen.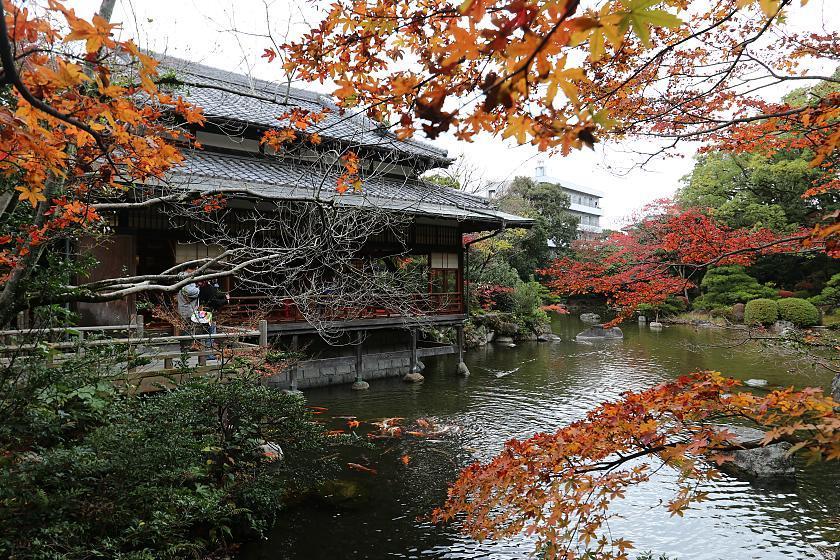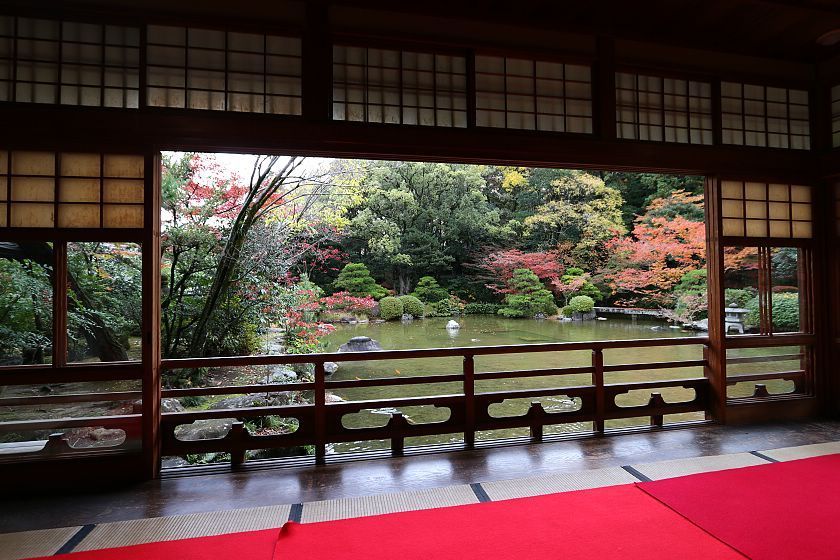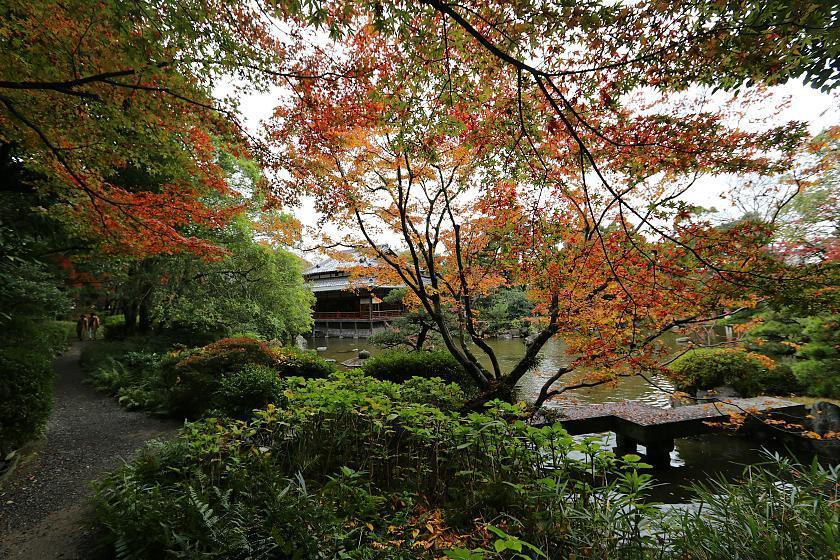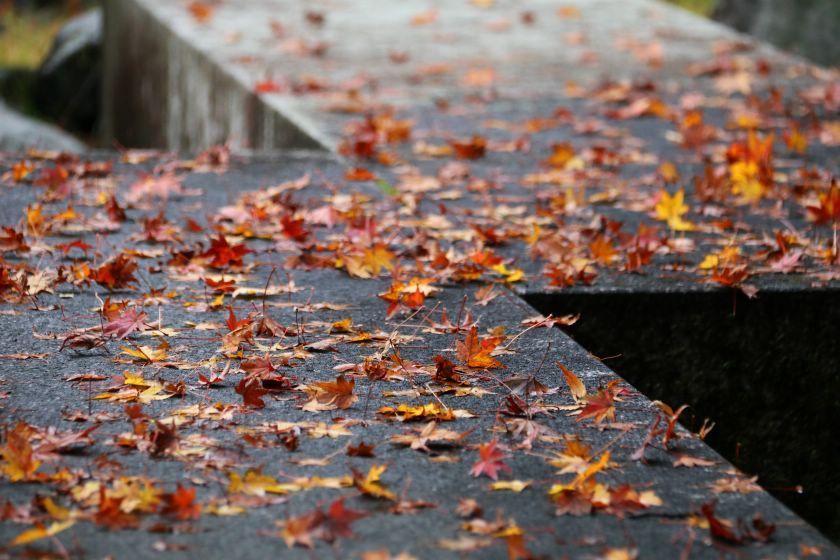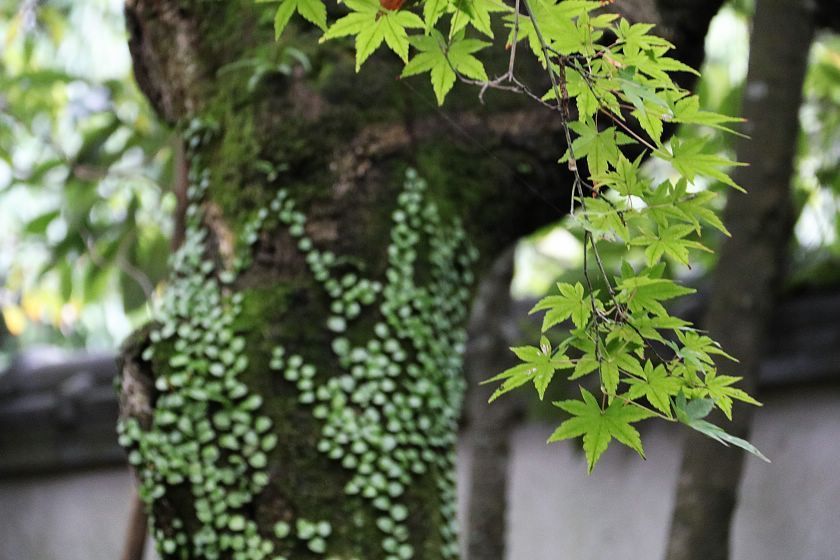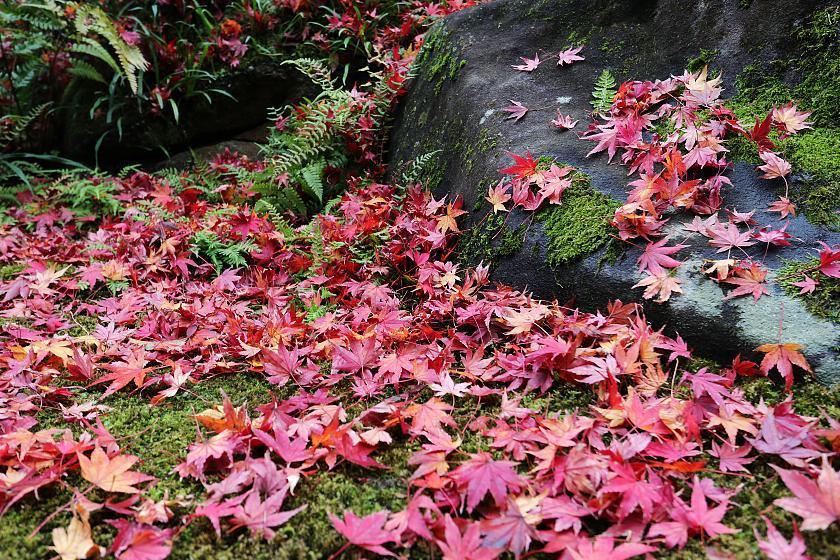 Rakusuien is a small traditional garden, a ten minute walk south of Hakata Station, not far from Sumiyoshi Shrine. It is the former retreat of an influential merchant from Hakata and features a small central pond and a circular walking path. The admission fee is 100 yen. Tea is available for 300 yen. Some of the trees at Rakusuien still looked like they had some potential for further improvement, while others were on their decline.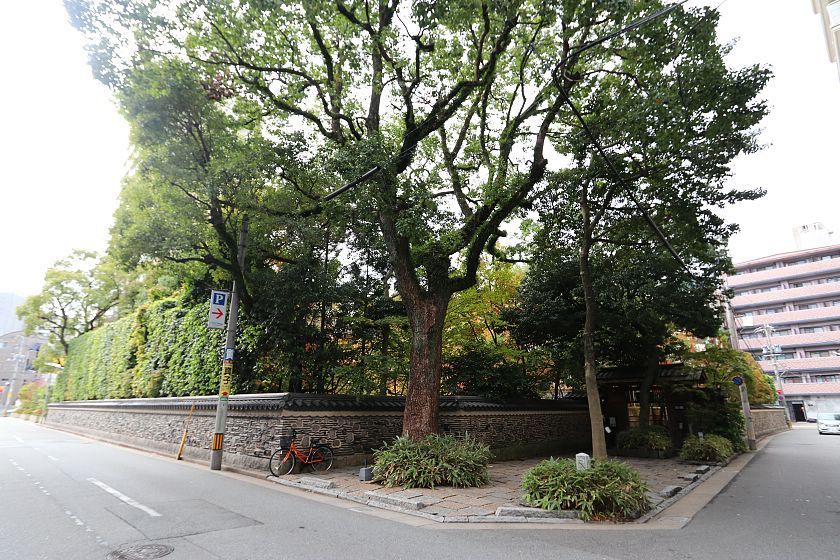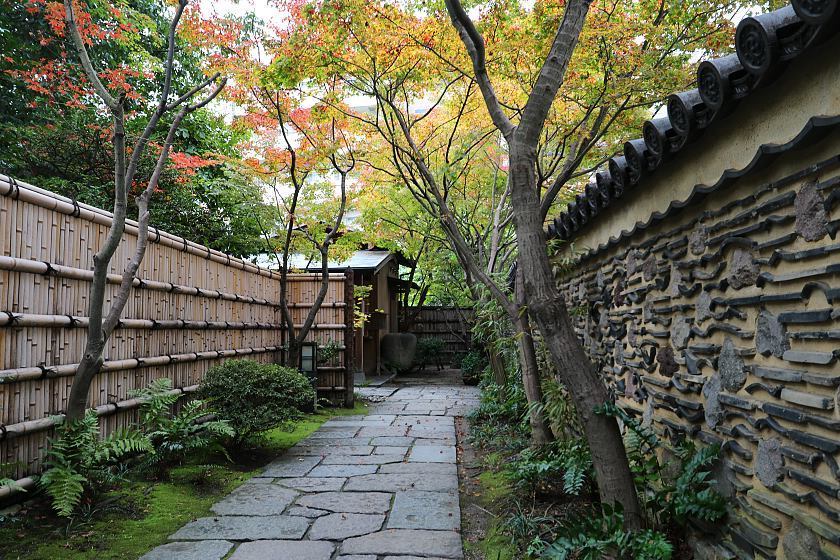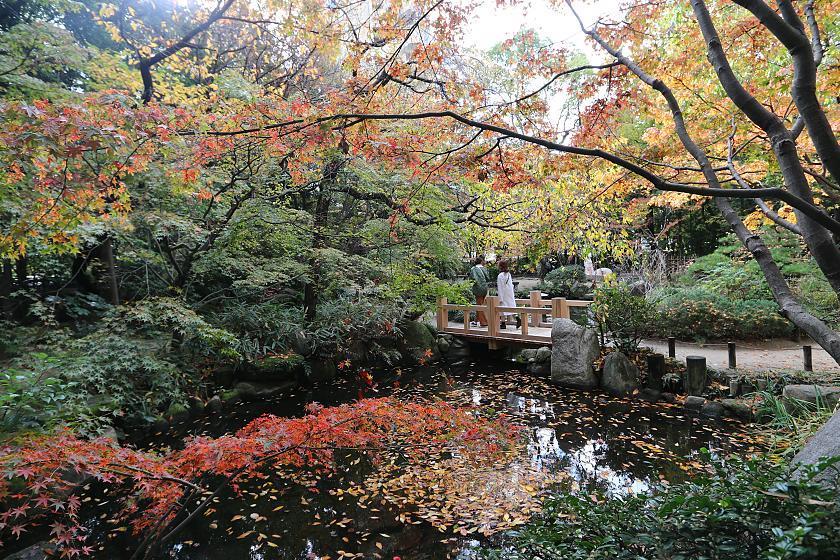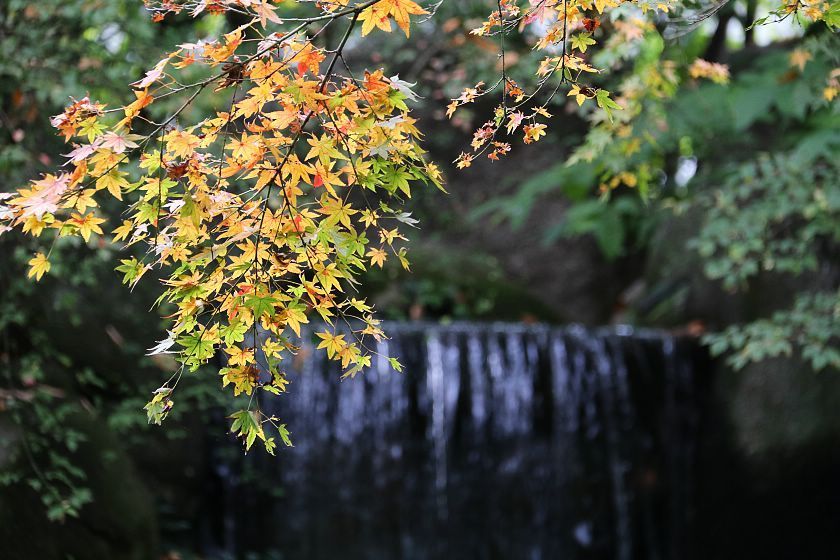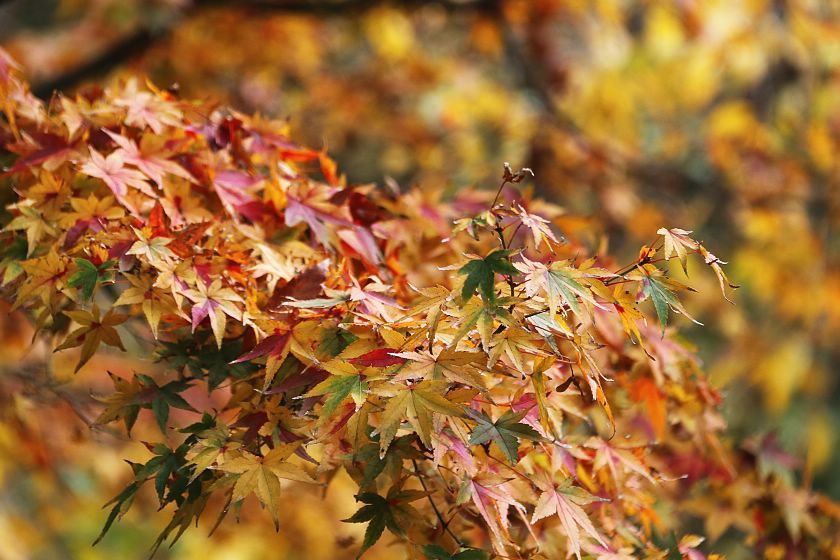 Questions? Ask in our forum.