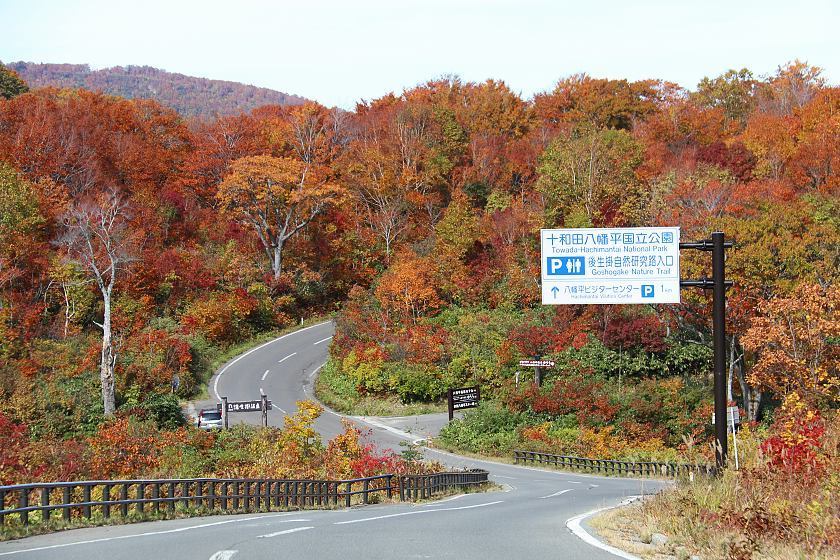 After inspecting the autumn colors around Mount Hakkoda yesterday, I continued reporting 80 kilometers further south in the the Hachimantai region today.
Like Mount Hakkoda, the region also belongs to Towada-Hachimantai National Park and is famous not only for its autumn colors but also some of Japan's most outstanding hot spring waters.
Mount Hachimantai is a 1613 meter tall, flat topped mountain on the border of Iwate and Akita prefectures. It is the highest point in the national park, and the autumn colors in these altitudes have all but disappeared already. Nevertheless, the area allowed for some spectacular panoramic views over the surrounding mountains, including Mount Iwate, Mount Akita-Komagatake and even distant Mount Chokaizan and Mount Iwaki.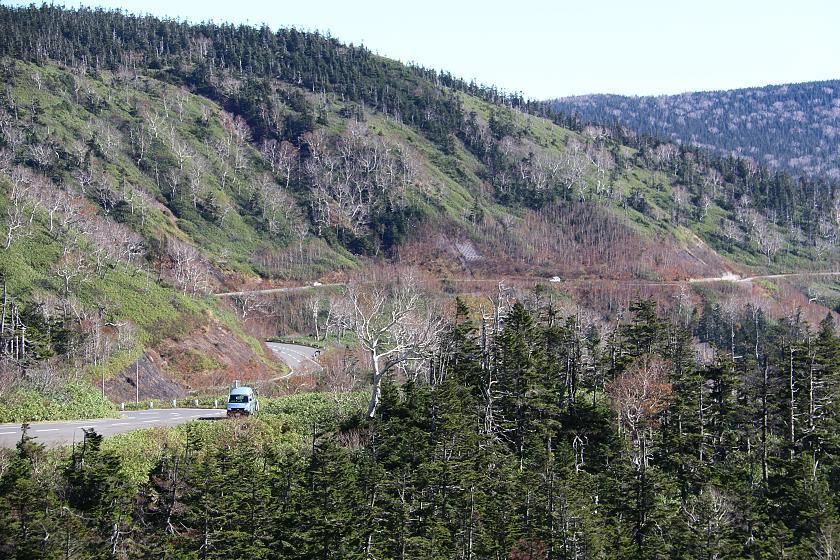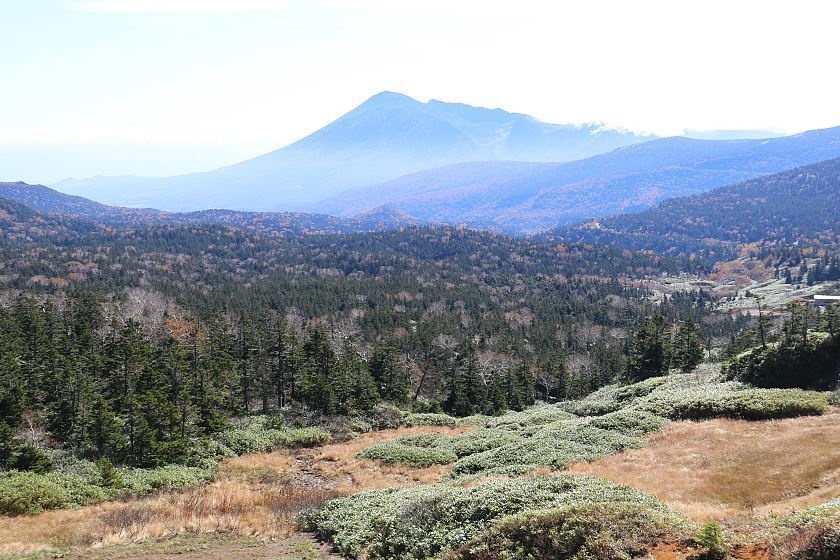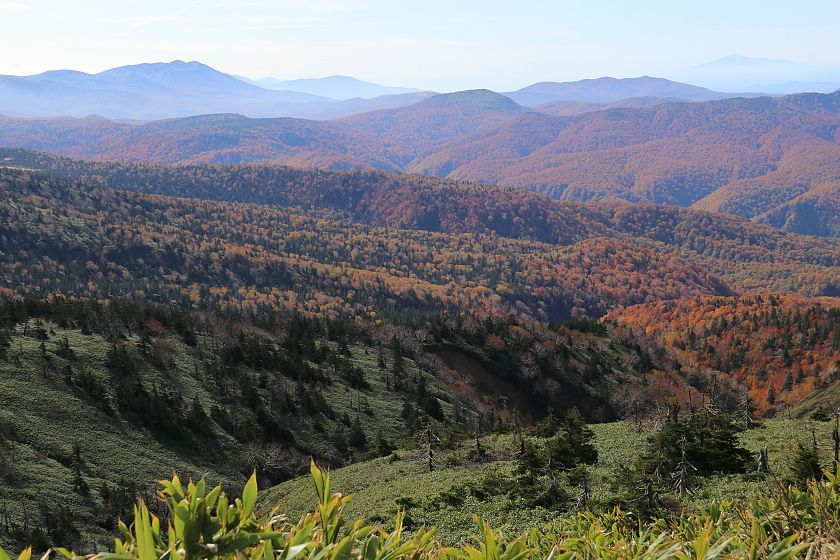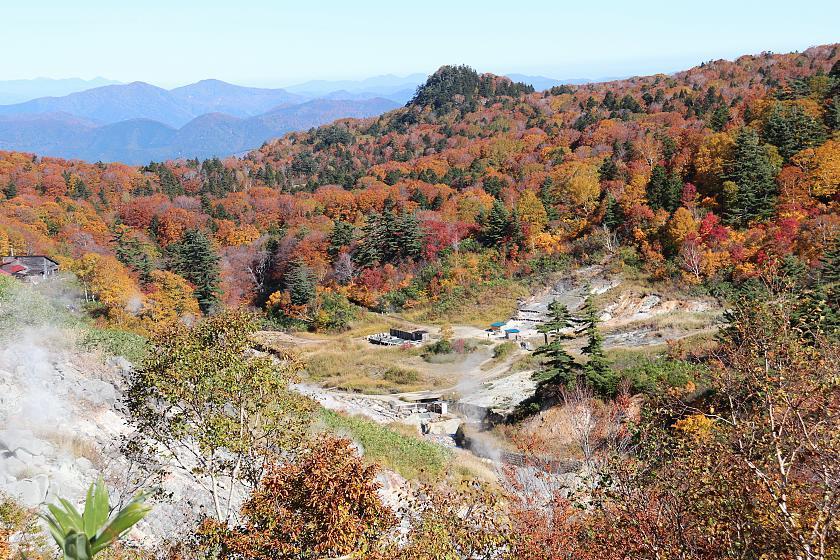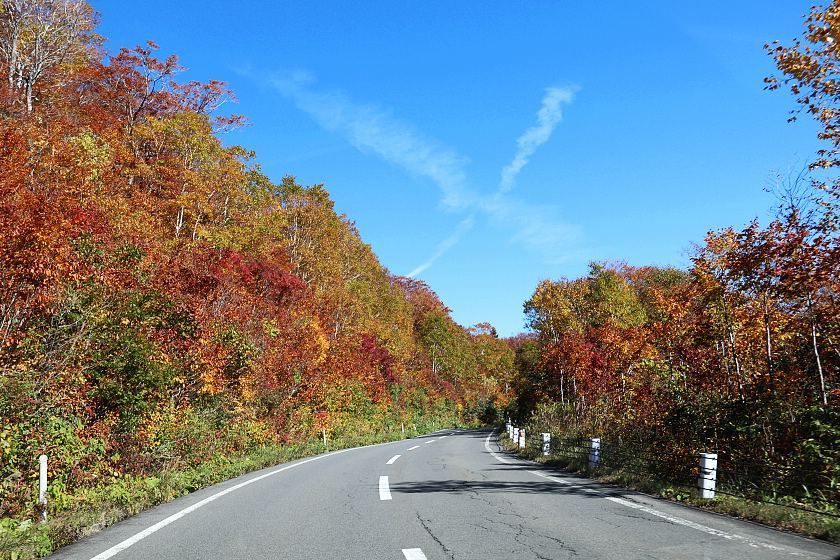 A few kilometers down the western slopes of the mountain lies Goshogake Onsen which does not only offer some nice water, steam and mud baths, but also some fields where volcanic activity, such as sulfur vents, bubbling ponds and miniature mud volcanoes, can be observed. The colors in the area were at their peak today.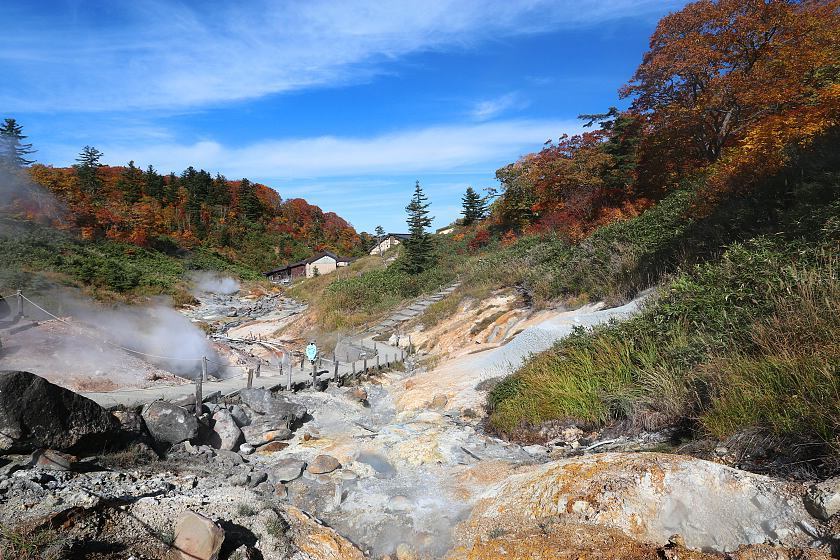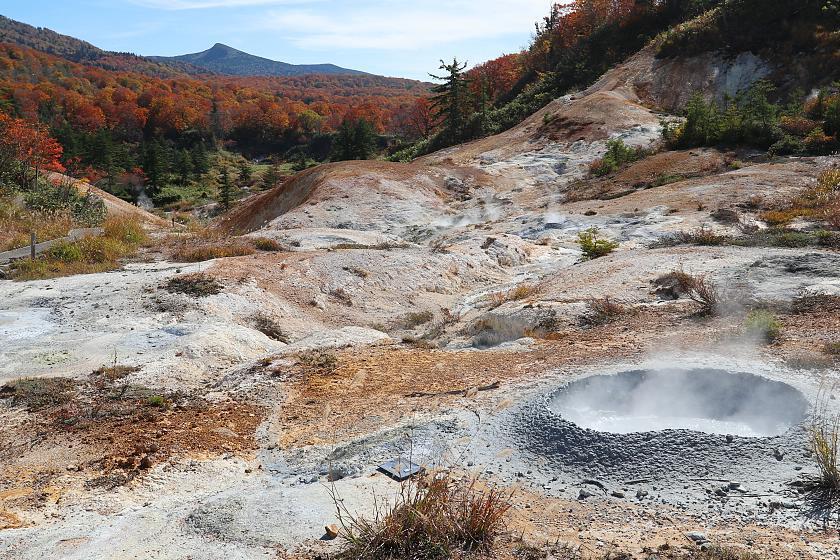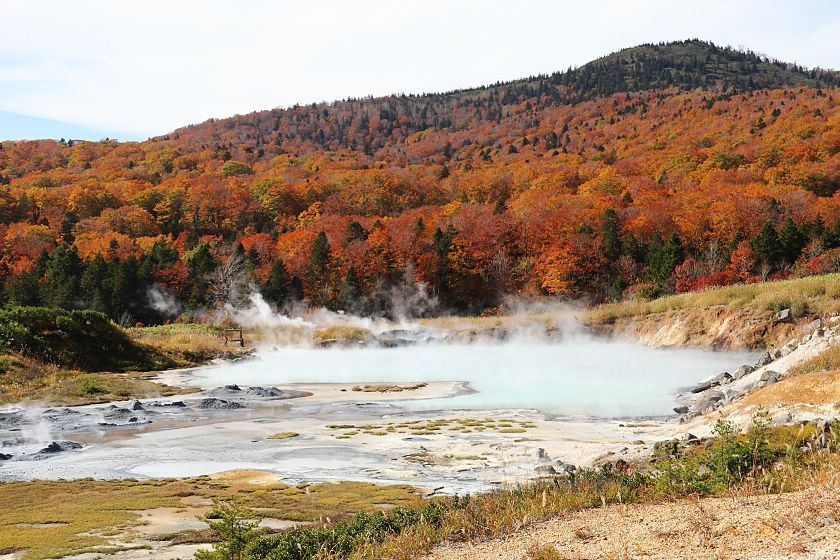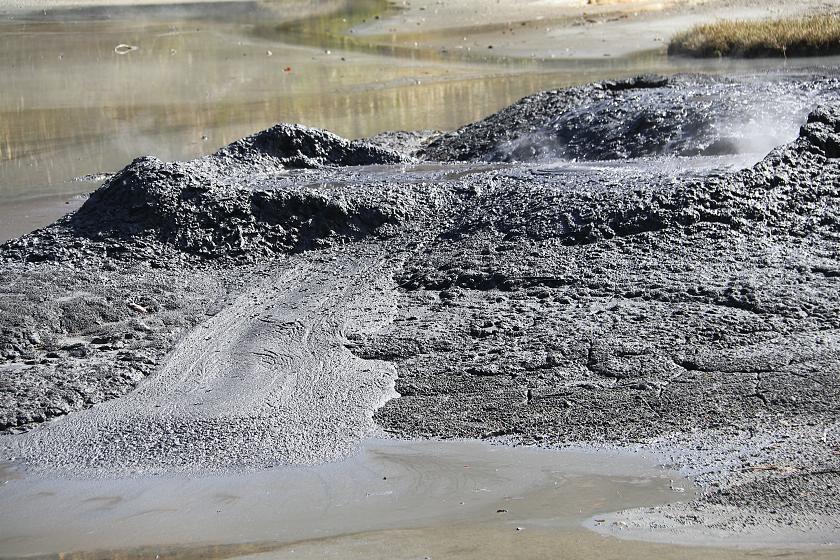 Only a few hundred meters down the road is another autumn color hot spot, Onuma Pond, a pretty little pond that can be circled on foot in about half an hour. The colors around the pond have also reached their peak.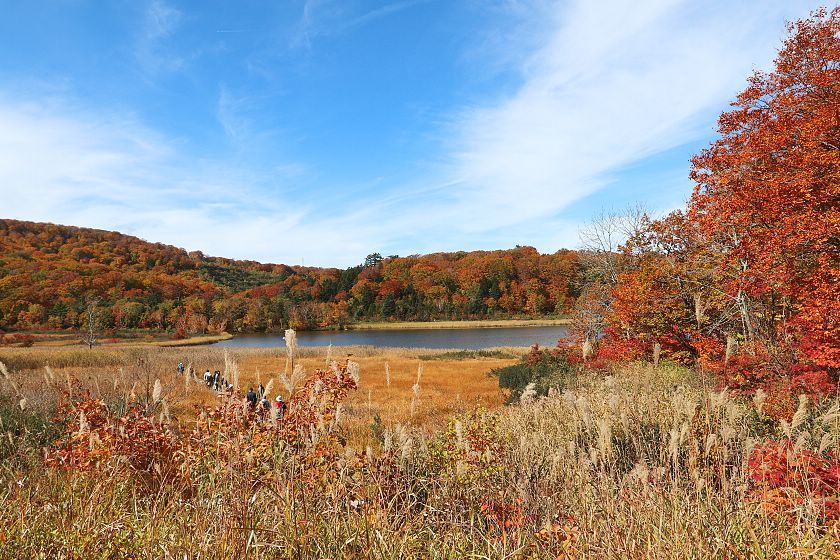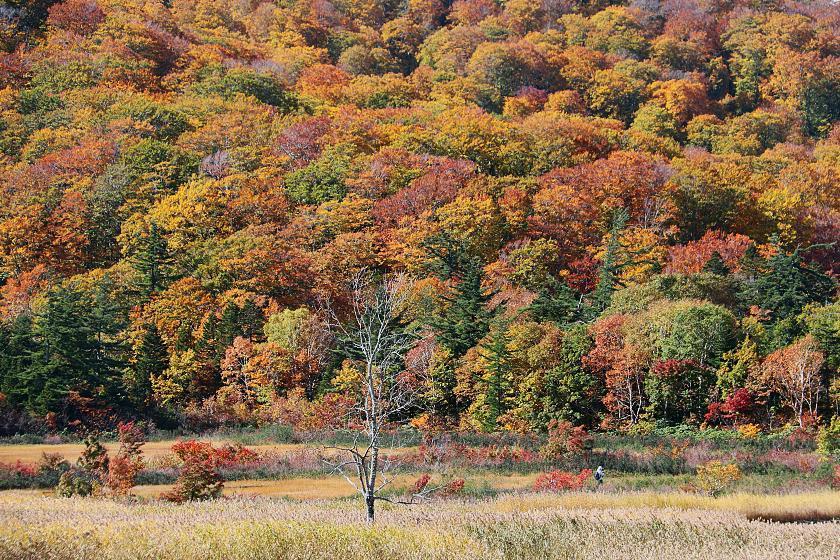 My last stop was Tamagawa Onsen, which features Japan's most acidic hot spring waters at pH 1.0. The unique hot spring is also known for its rare, radioactive rock which is said to have various health benefits. As a result, the onsen attracts large numbers of people who spend extended periods resting on the rocks. Like Goshogake Onsen, Tamagawa Onsen is surrounded by volcanic activity. The autumn colors around Tamagawa Onsen were just about reaching their peak.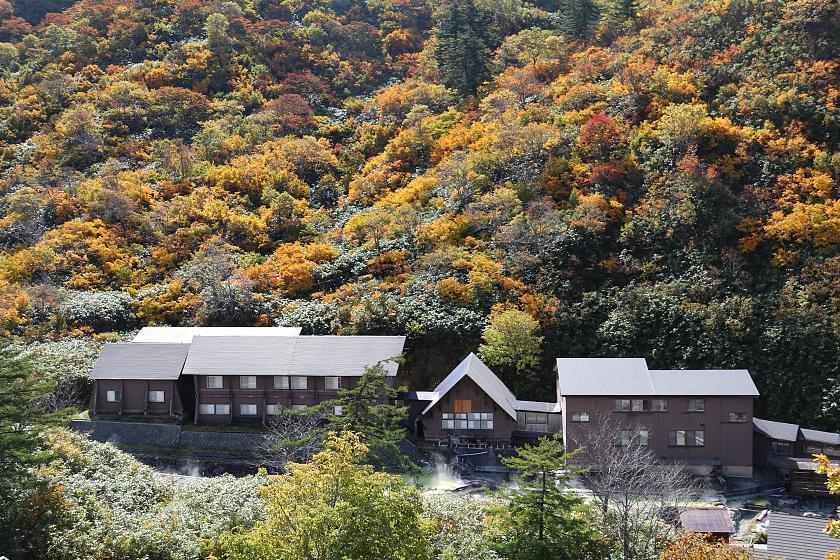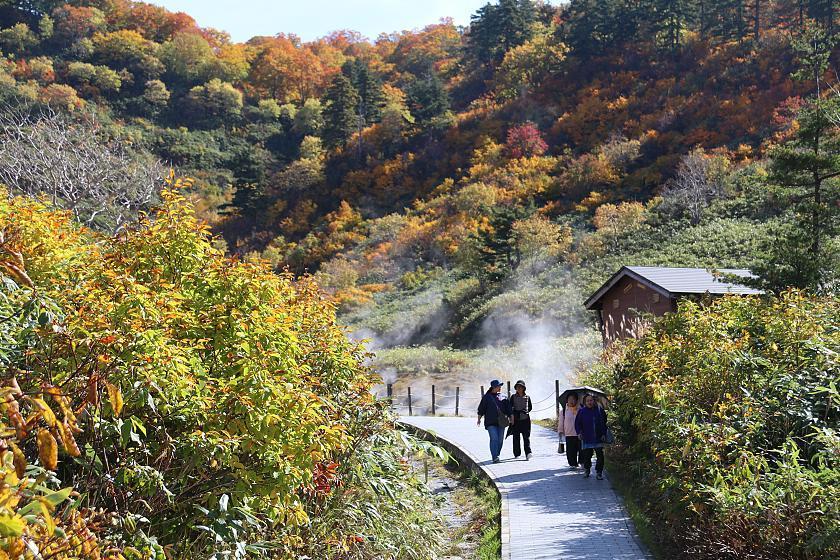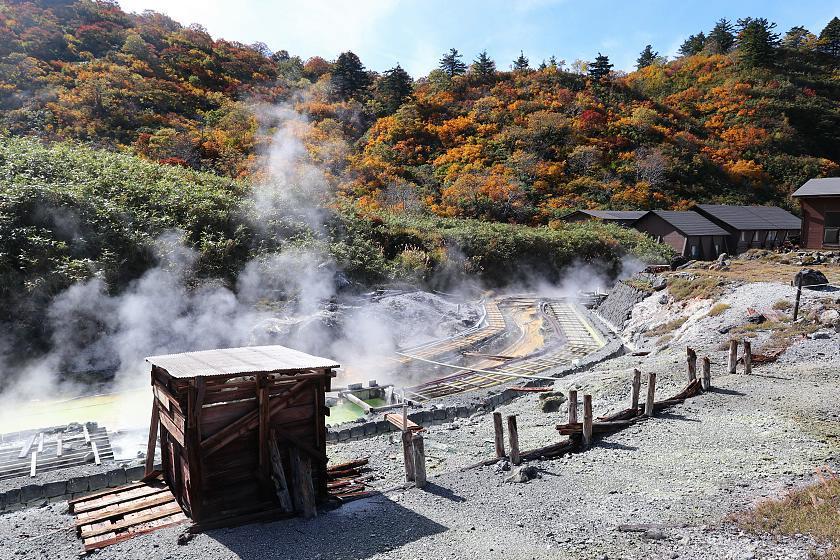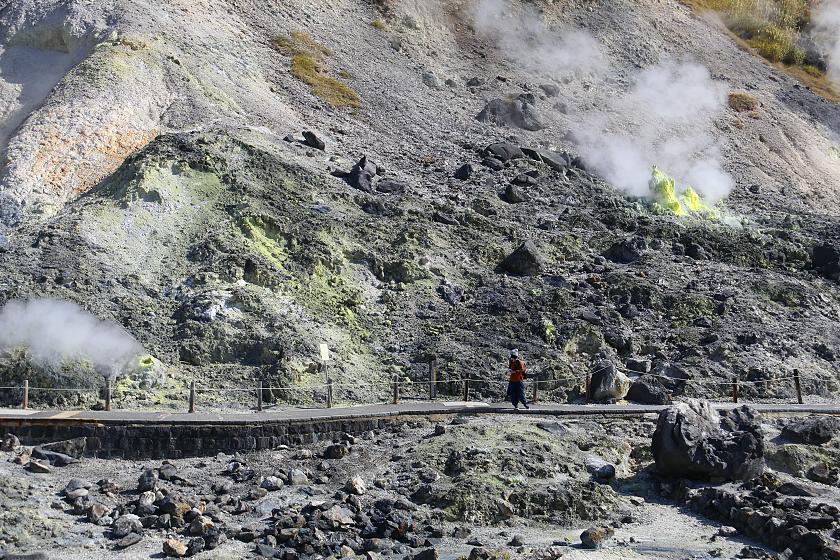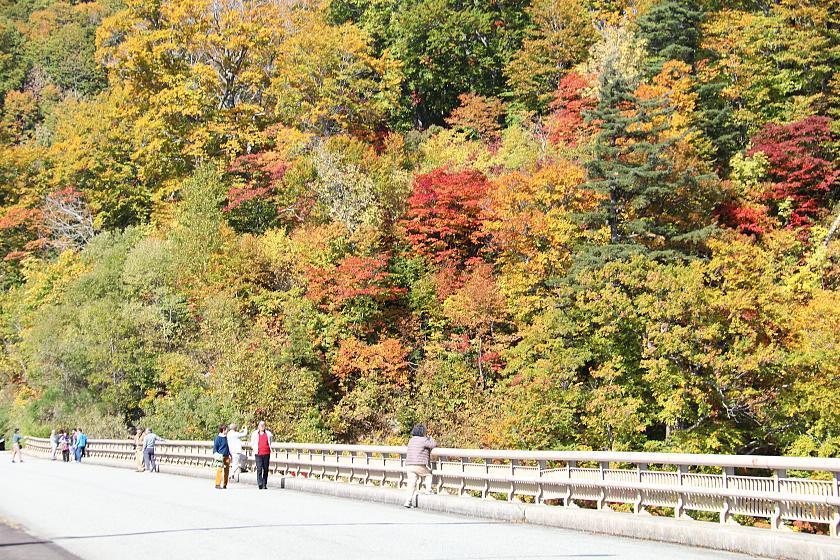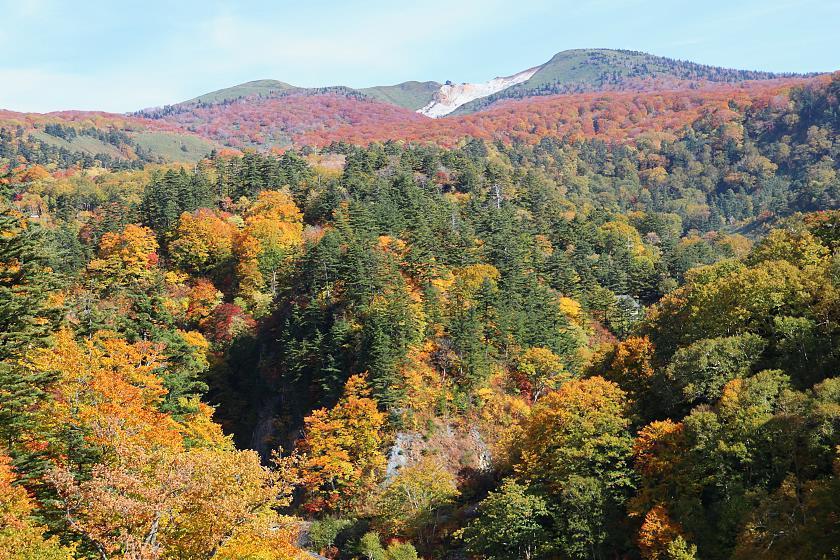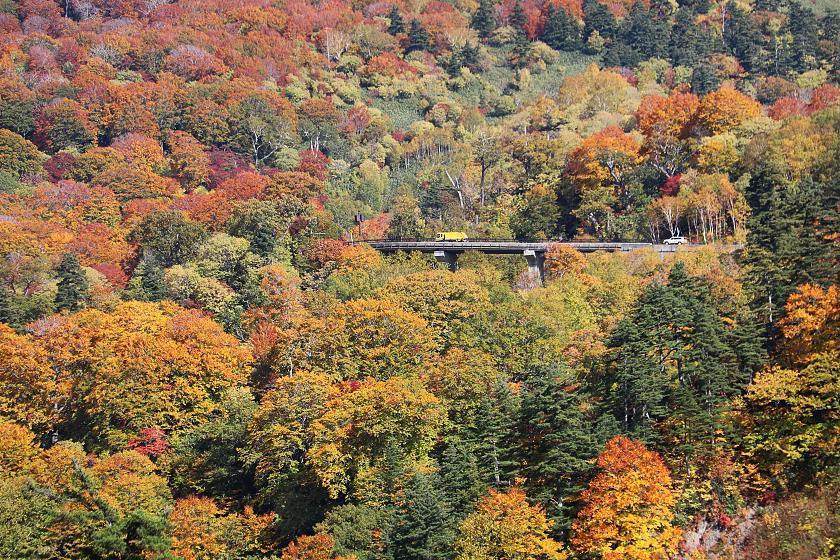 Questions? Ask in our forum.