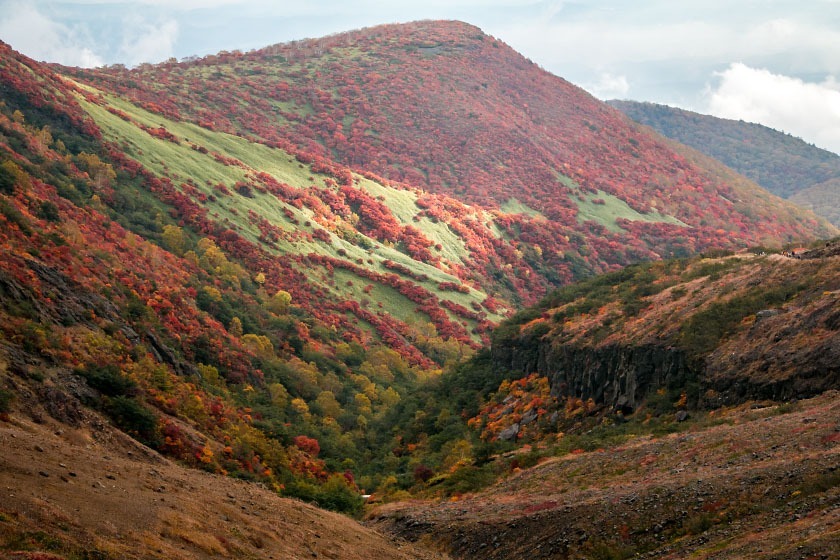 While many mountains across Japan boast lovely autumn colors along their slopes at this time in the season, in the Kanto Region, one mountain stands out as one the region's most impressive fall color spots.
Mount Nasu, located in northern Tochigi Prefecture just a 2-hour-or-so journey from Tokyo, is a mecca for autumn leaf watchers. While popular all year round as a mountain hot spring escape from the capital, in early October, thousands of hikers flock to the mountain to take in the sight of its bright red slopes at peak color.
Today, I got up early to avoid the crowds (which were still causing hour-plus traffic jams on the road leading to the mountain's popular ropeway even on a weekday!) and headed to the trailhead of the hiking trail leading up Mt. Nasu's peaks. I was pleased to find that the autumn colors today were definitely at their peak on most of the mountain's upper slopes.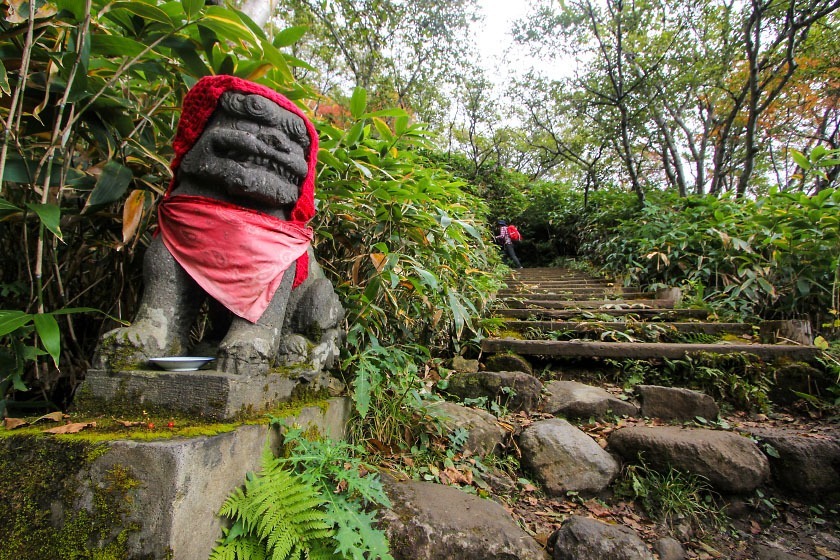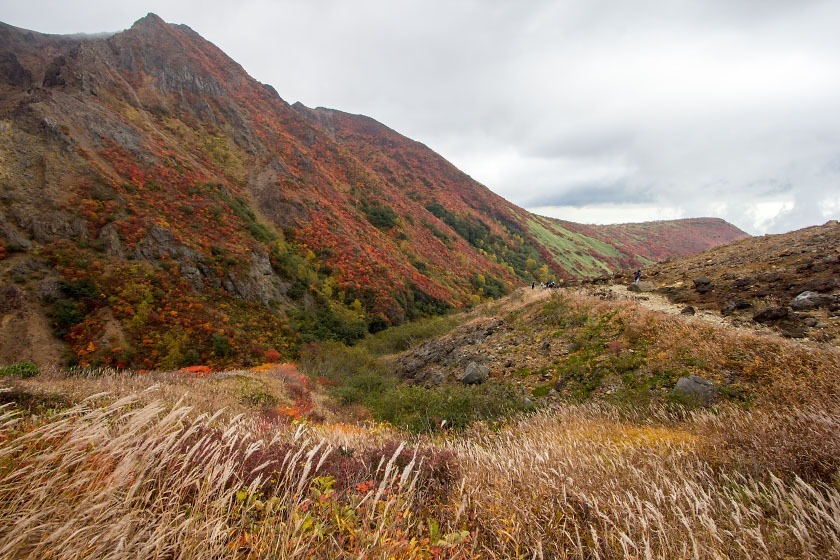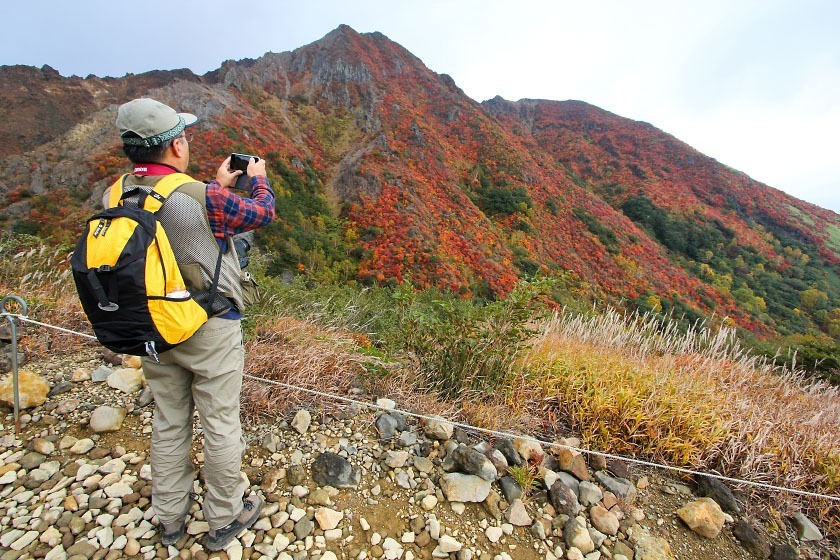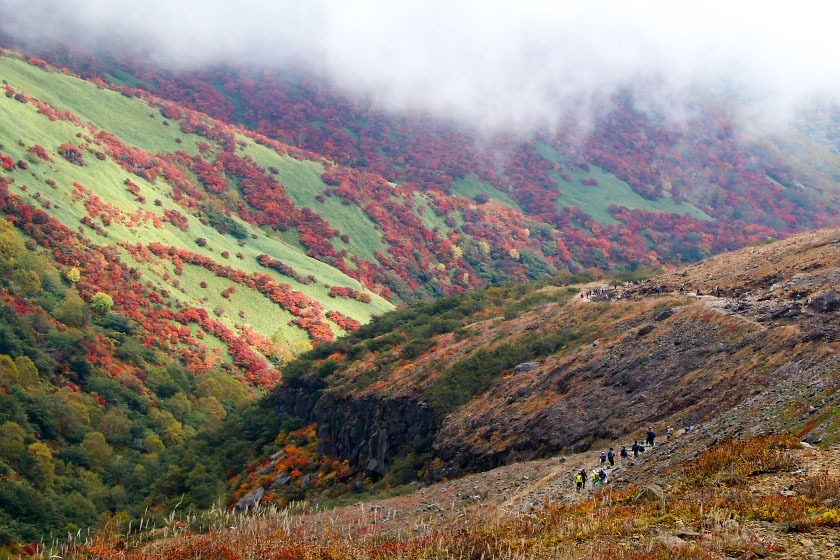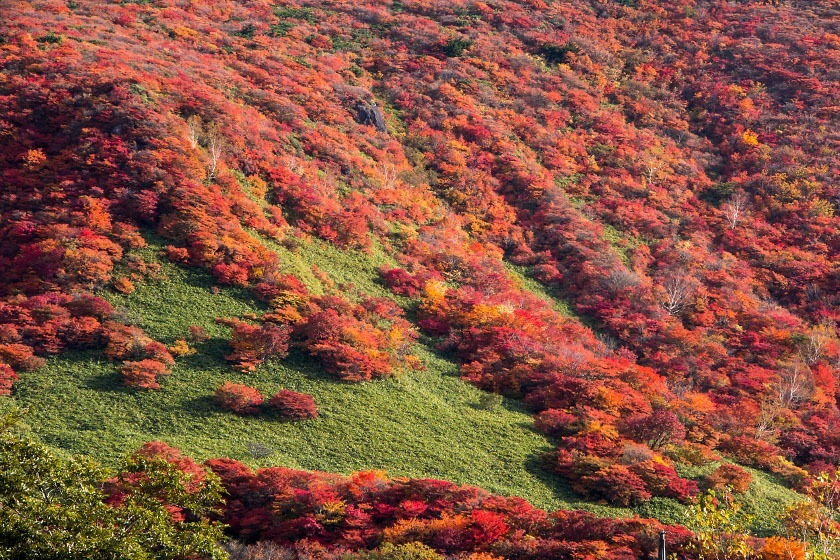 From the trailhead next to the mountain's highest parking lot (accessible by bus, car or foot from the Nasu Yumoto area), I hiked to the ridge line between Mt. Nasu's two most well-known peaks, Mt. Chausu-dake and Mt. Asahi-dake. On the chillier western side of the mountain, which faces nearby Fukushima Prefecture, the colors were a bit beyond their peak color, but still quite lovely around the handsome Uba-ga-daira pond.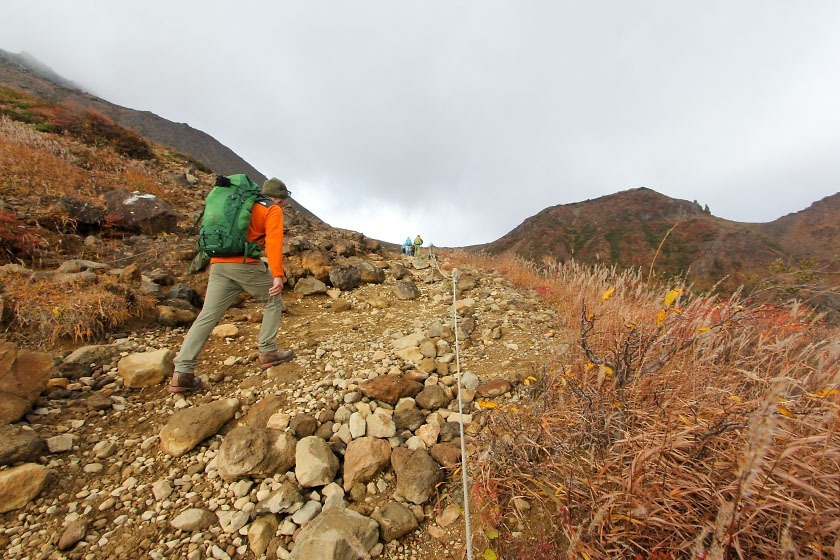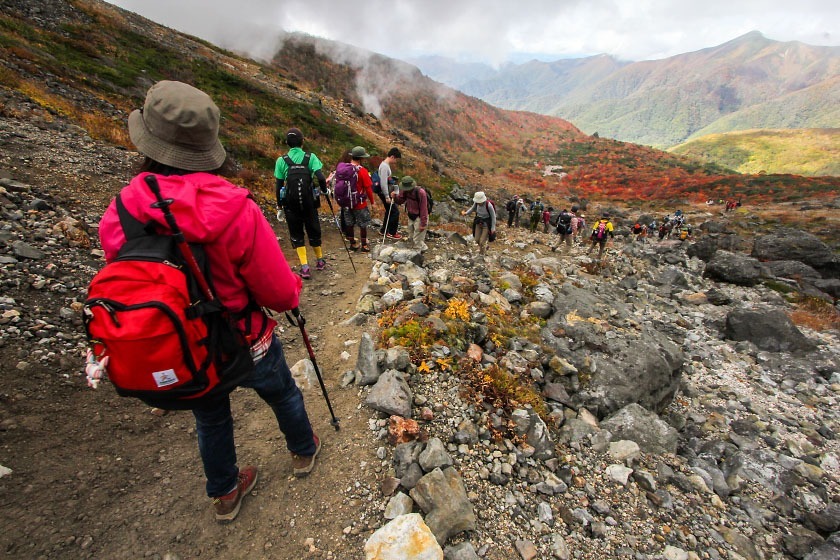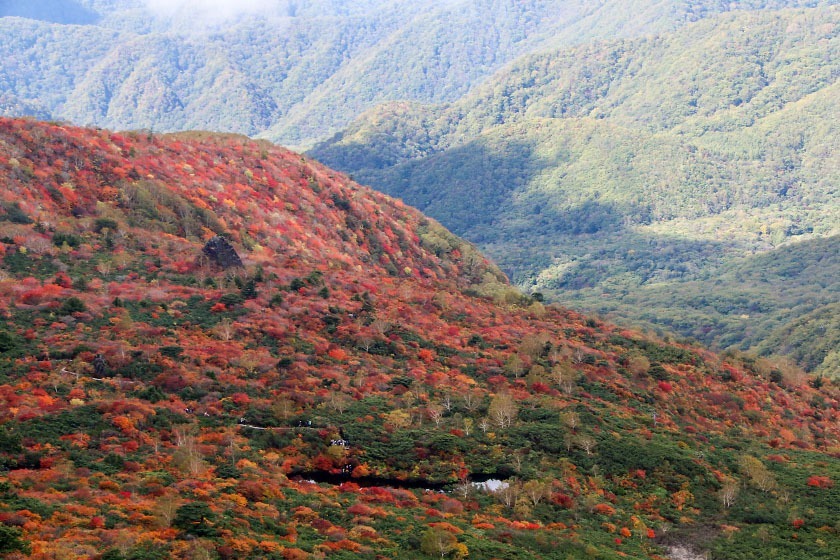 Moving almost all the way around Mt. Chausu to its southeastern side, however, the colors were out in full force. Perhaps thanks to relatively cool and sunny late summer weather, the colors this year were definitely more vibrant than in recent years, especially in this lovely pocket.
For those hoping to catch the colors near their peak, they will likely still be quite brilliant for another few days in most parts of the mountain. This coming weekend will probably see the colors beyond their peak, but possibly still nice in spots.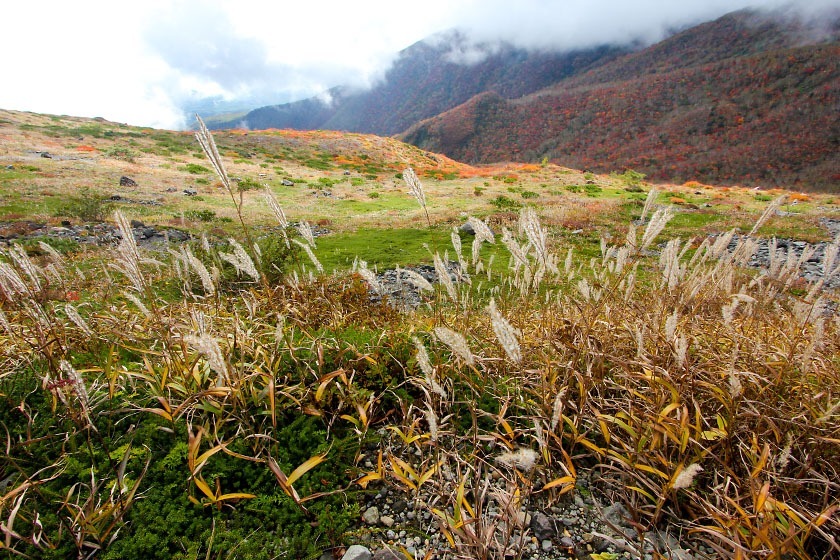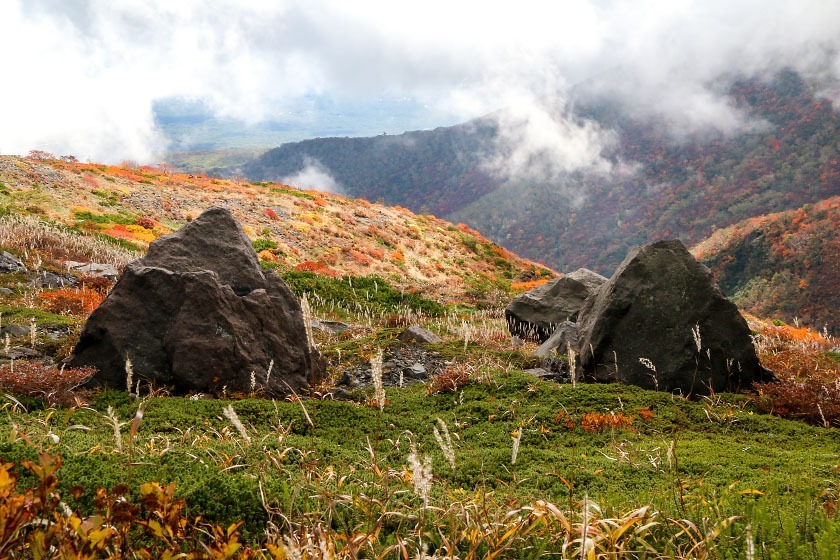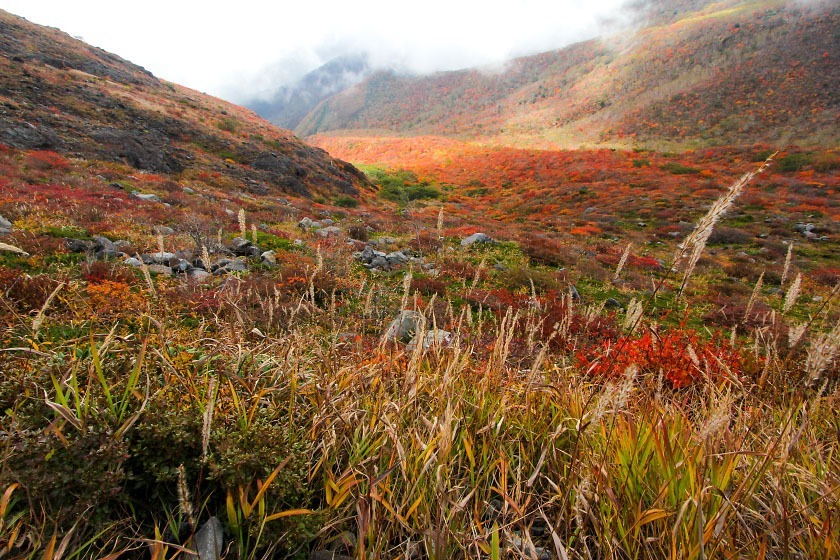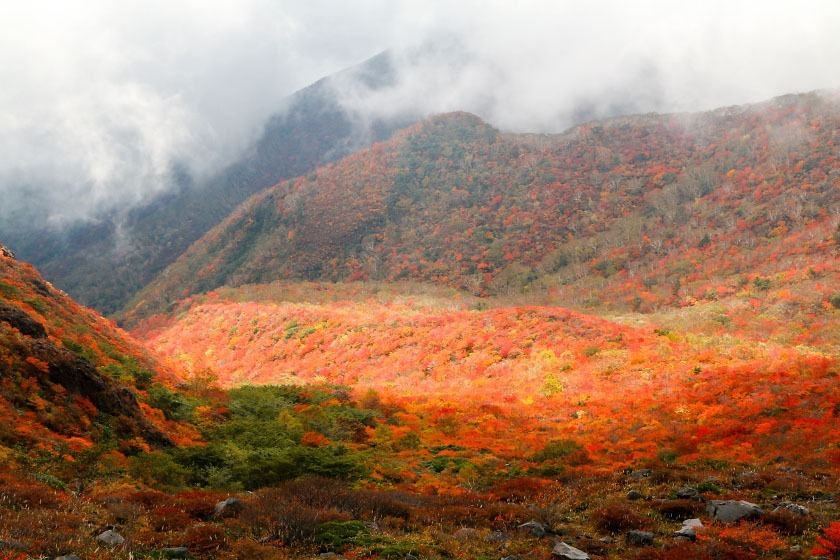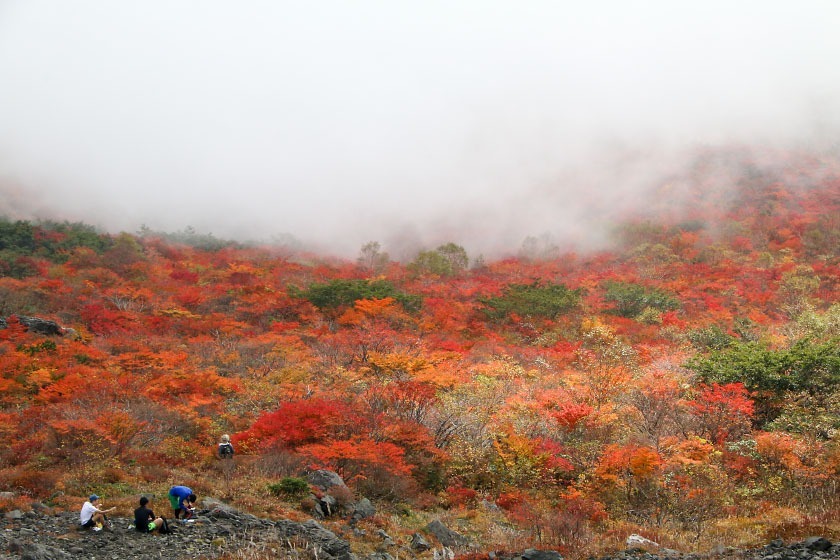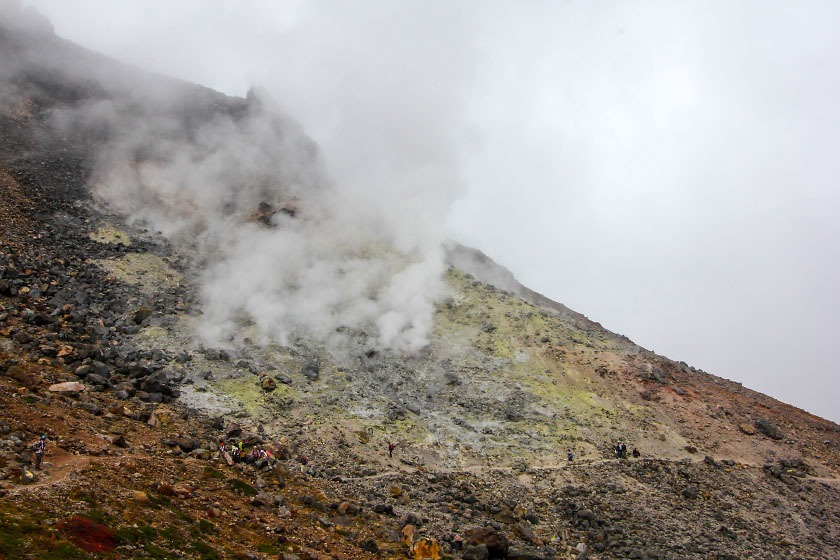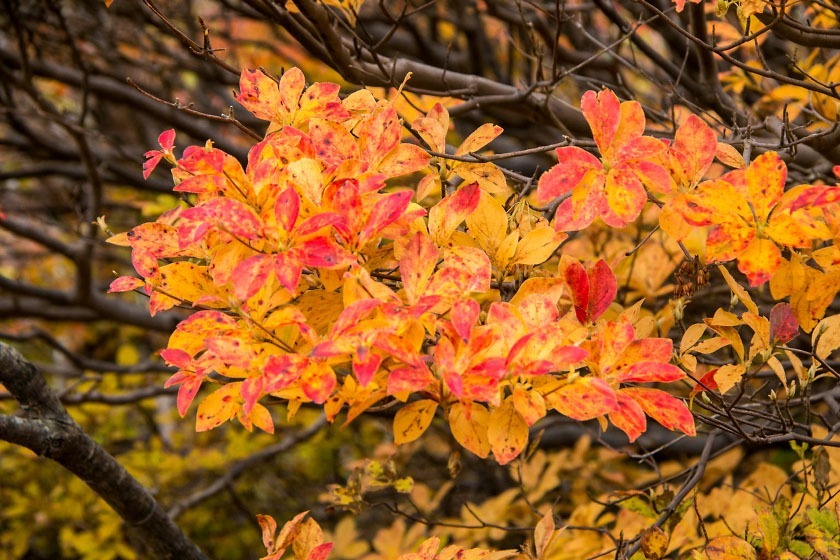 Back further down the mountain, the area's colors were still about a week or two from their peak. But one of Nasu's best features are the assortment of nice areas around the mountain to explore once you've finished with your hike, including the lovely Komadome Waterfall, the famous Murder Stone associated with the legend of the killer Nine-Tailed Fox, and a great variety of fantastic onsen to soak in.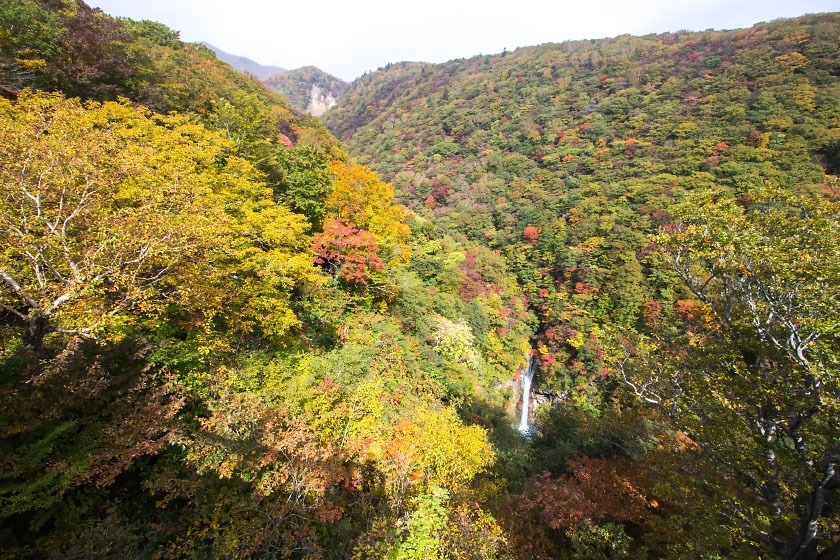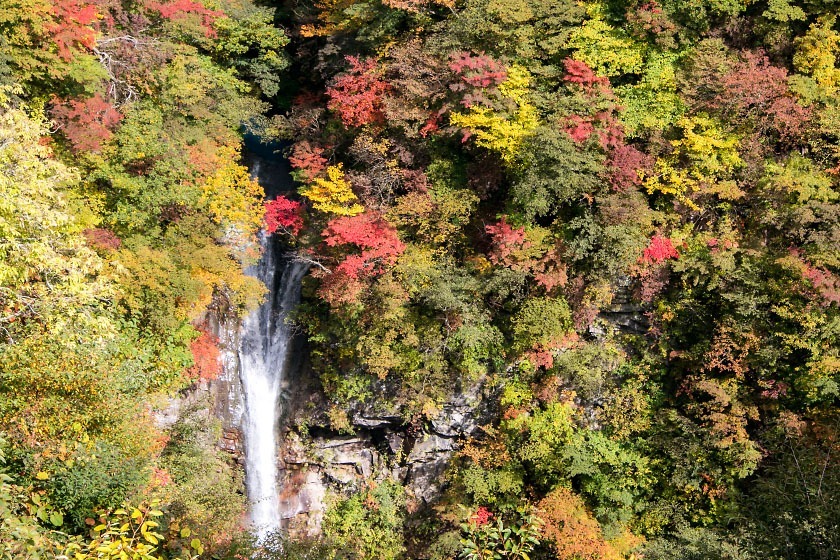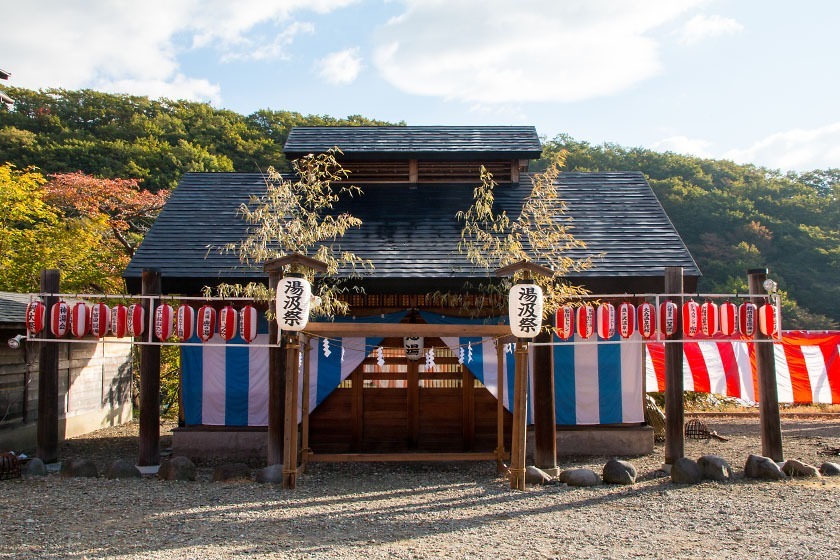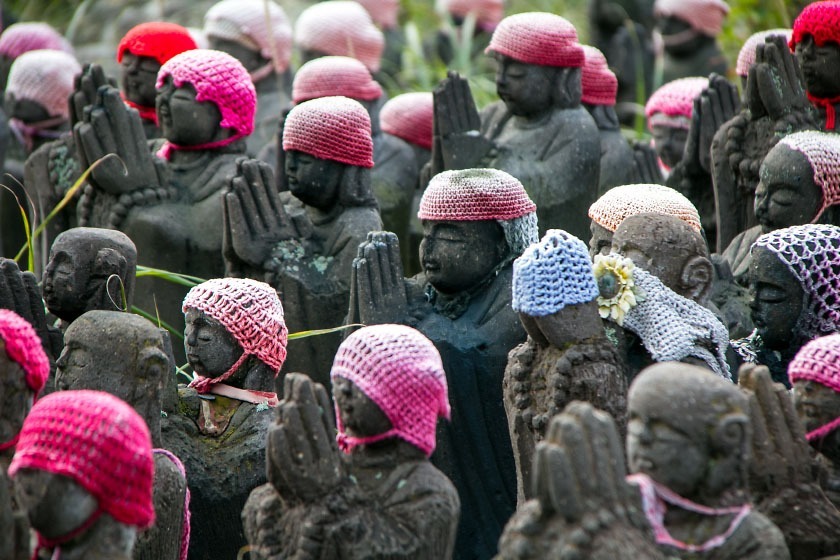 Questions? Ask in our forum.