Autumn Color Report 2009
by japan-guide.com
This are the official japan-guide.com autumn color reports for 2009 from our trips to various autumn leaf spots across Japan. Check our page on Autumn Leaves for general information.
2009/09/15 - Ginsendai

by schauwecker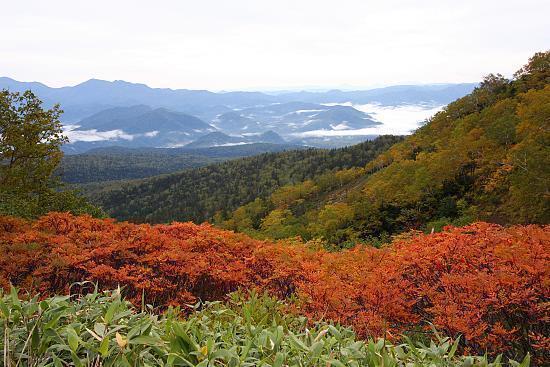 Today I visited Ginsendai, a famous autumn color spot in the northeast of Hokkaido's Daisetsuzan National Park. Reached via a 15 kilometer unpaved road and consisting of little more than a parking space and an information center, Ginsendai (1517 meters above sea level) is the starting point of the hiking course to Mount Akadake (2078 m).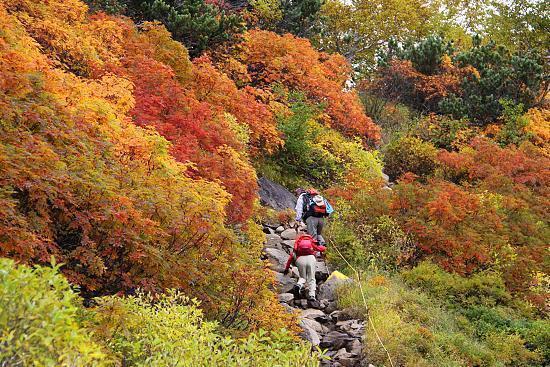 Because of the limited capacity of Ginsendai's access road and parking lot, shuttle buses and taxis are the only means to get there during the peak of the autumn leaf season (September 11-23, 2009). From 6am, shuttle buses depart every 30 minutes from the temporary "Lakesite" parking lot at the southern end of Lake Taisetsu and take roughly half an hour to reach Ginsendai. One bus every morning departs from nearby Sounkyo Onsen.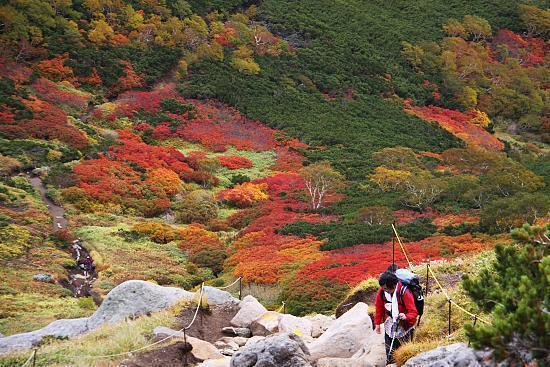 15 minutes into the hike, I reached the most famous and most spectacular autumn color spot along the trail, a wide slope covered by red and orange bushes. Some visitors to Ginsendai seem to make the trip just for this colorful slope, however, I continued my climb towards the peak of Mount Akadake, which in total takes about two to three hours.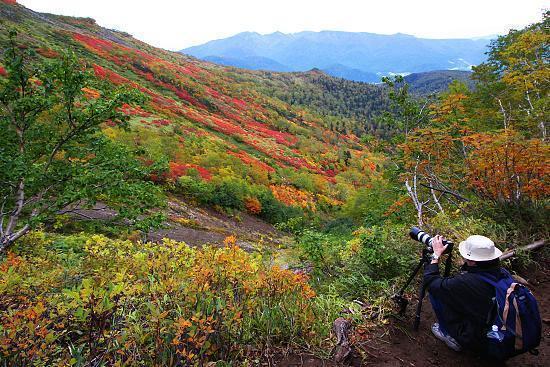 Most of the trail is above the treeline, and autumn colors are provided by bushes and blueberry shrubs. The colors continued to provide amazing impressions in addition to the already spectacular mountain scenery. At the summit, hikers are awarded with views of the volcanic landscape of the Daisetsuzan Mountains, where it would be possible to continue trekking through the wilderness for multiple days.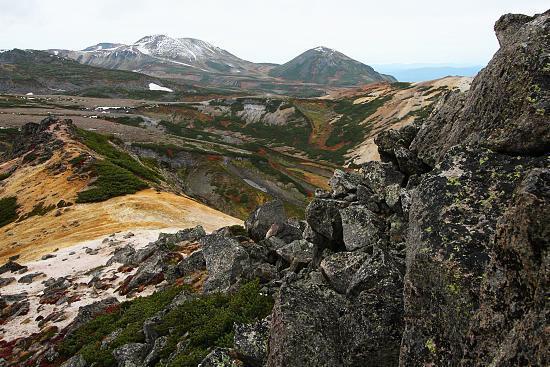 From my point of view, the autumn colors were at their best today, although a fellow hiker explained to me that the unusually early first frost has damaged the autumn leaves this year. Considering that this hike was one of my best autumn color experiences so far, I had difficulties to imagine the colors being even more spectacular.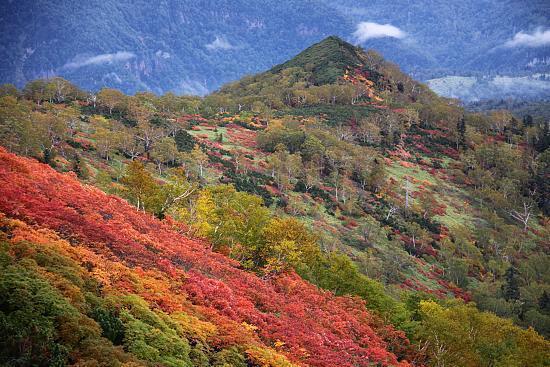 Questions? Ask in our forum.