Autumn Color Report 2013
Official autumn color reports by japan-guide.com
Where to see autumn leaves? - When do trees turn colors? - What trees turn colors?
Schedule of upcoming reports - Post your own report
2013/11/08 - Karuizawa Report
by sean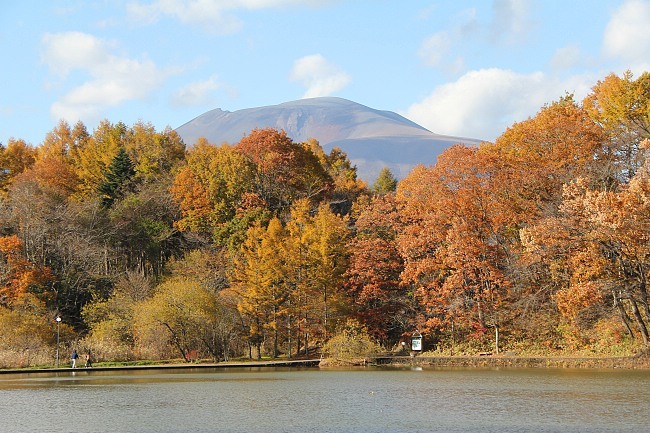 Today I visited Karuizawa in Nagano Prefecture to check out some of its autumn leaf spots. Karuizawa is an upmarket mountain resort popular among both foreign tourists and people from Tokyo looking for a weekend getaway. It offers various outdoor activities, shopping opportunities, relaxing dining areas and scenic locations.
My first stop was at the observation platform at Usui Pass. Most trees have already shedded their leaves, but the views of the surrounding mountain ranges were excellent, with some nice colors at the lower elevations. I also visited the nearby Kumano Shrine, where some maple trees still at their peak provided some great fall colors.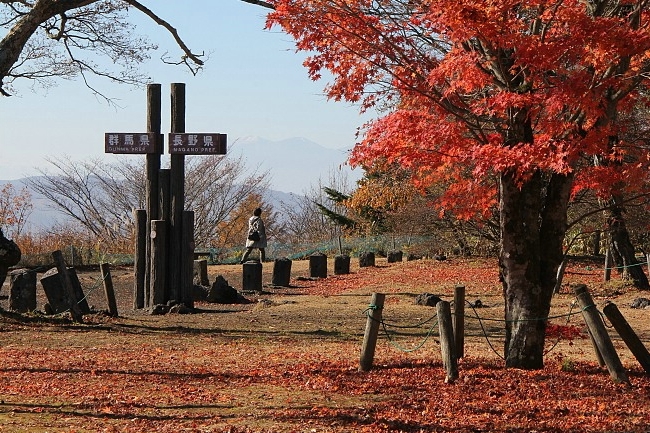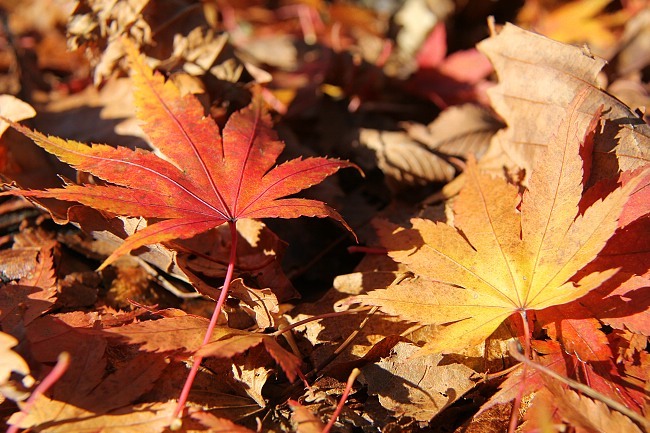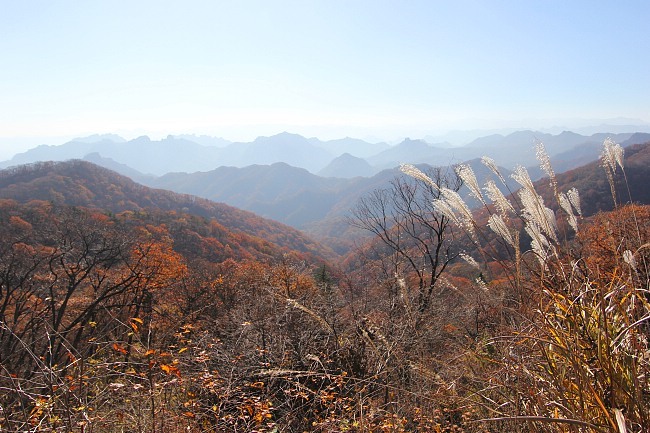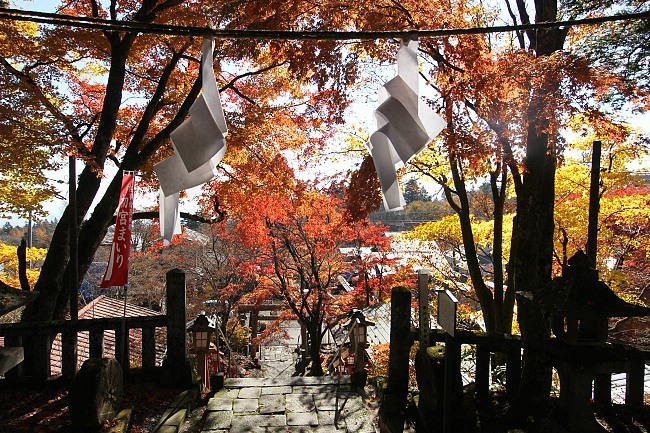 Following that I made my way to Kumobaike, a small photogenic pond not too far north from Karuizawa Station. Although the colors were a little past their best, views were still great with maple trees and azalea shrubs providing still saturated warm colors. Many other visitors were at the pond to enjoy the lovely scenery.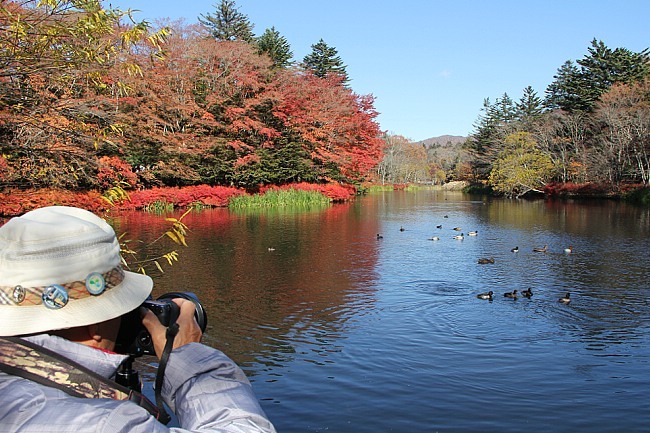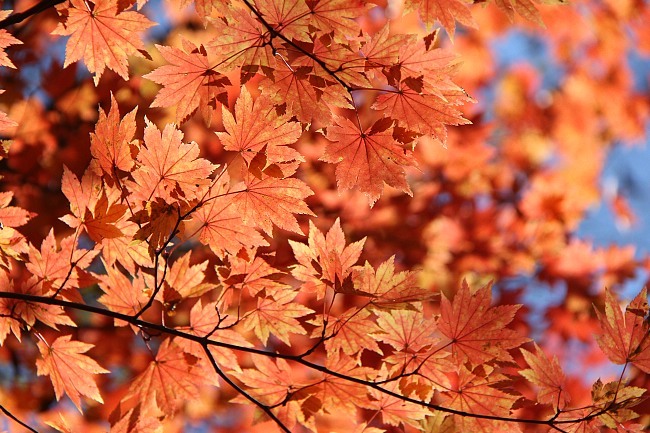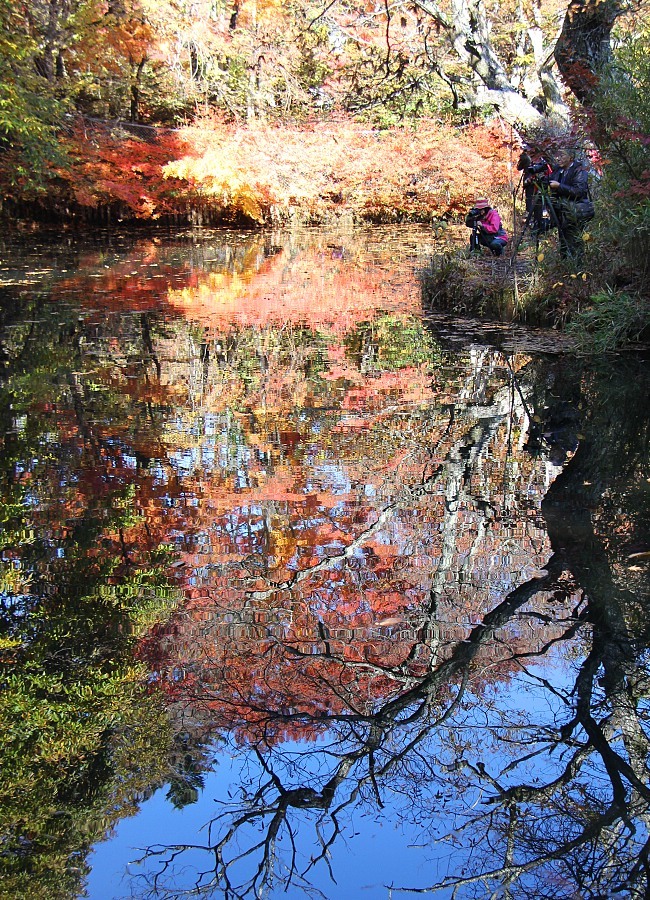 My next stop was at the Shiraito Falls, where the season has already ended. After taking some time to soak in the nice atmosphere around the falls, I briefly crossed the border into Gunma Prefecture to check out the Onioshidashi Park, which is formed by many volcanic rocks deposited here during the 1783 big eruption of Mount Asama. Today I witnessed some awesome autumn colors from the park looking onto the mountain slopes north. The fall scenery around the park is very pleasant at the moment and should last for about another week at least.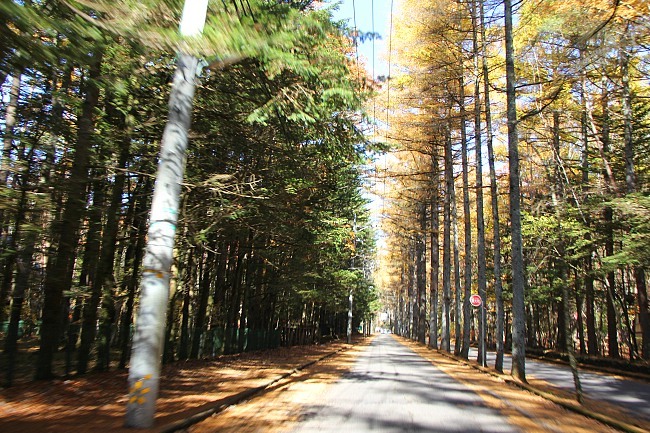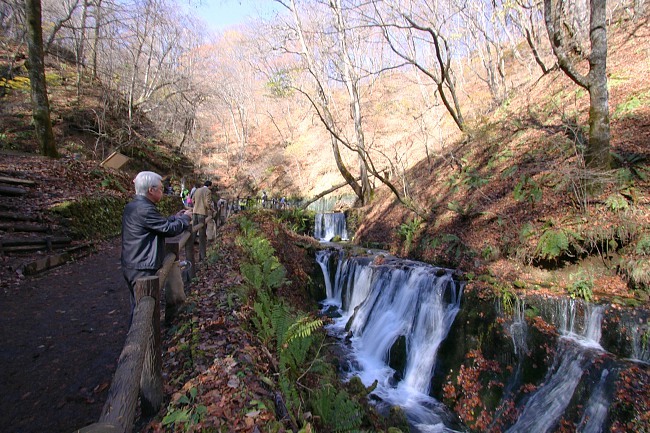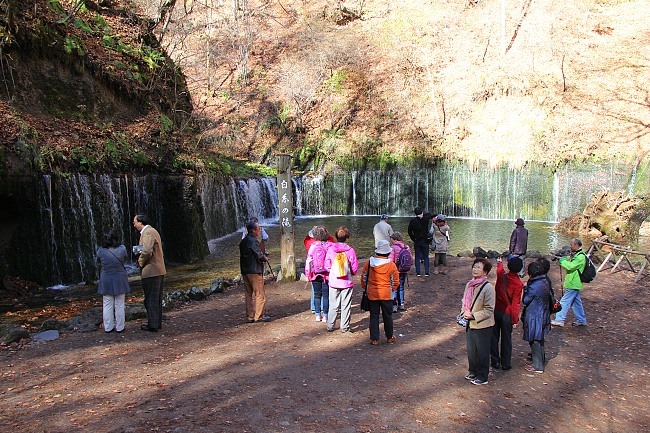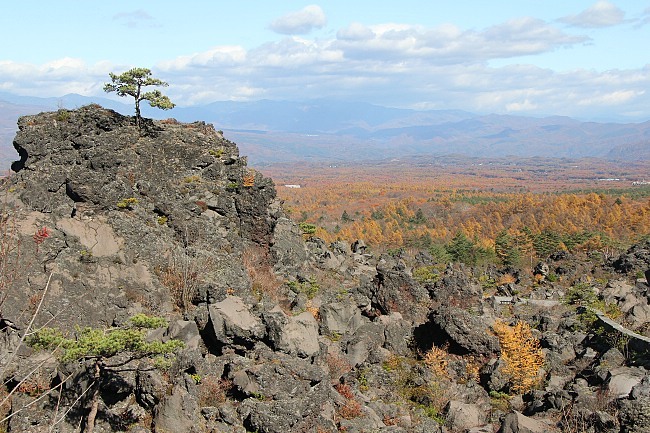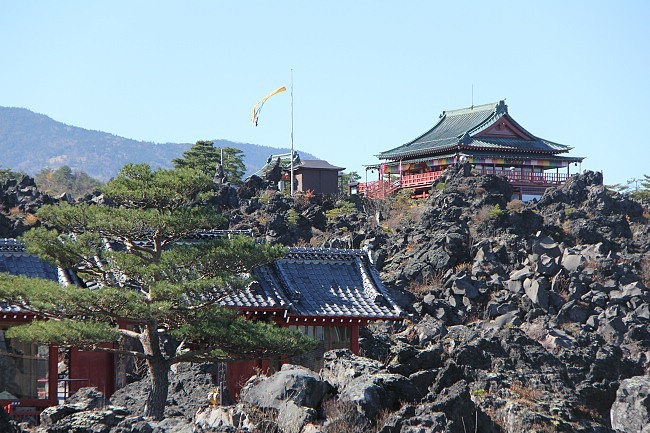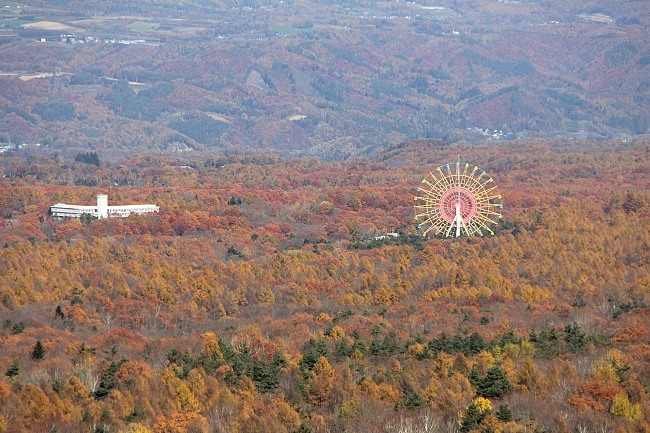 My day ended with a visit to Shiozawa Lake about four kilometers southwest of Karuizawa Station. The lake is situated in a park which offers many leisure activities such as riding on paddle boats and playing mini golf. It has several paths which go across its precincts, leading to multiple photogenic spots. While the best autumn colors have already gone, the views around Shiozawa Lake were still very appealing, and should remain good at least through the weekend.
Overall, it was a brilliant day at Karuizawa: I remember gasping at magnificent views of fall colors on several occasions while driving through the town today. The relaxing resort atmosphere and numerous artistic buildings and museums add to this charming destination.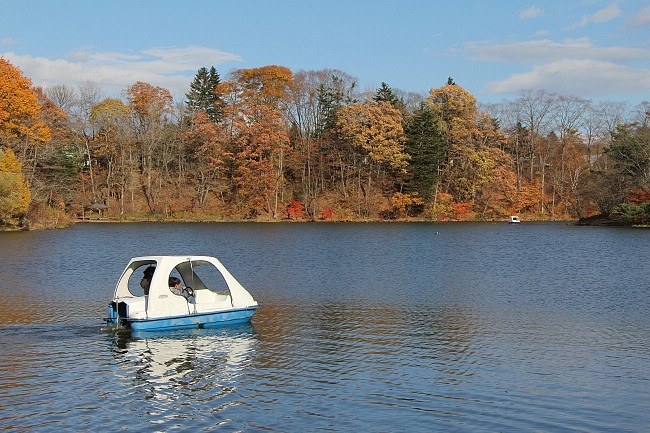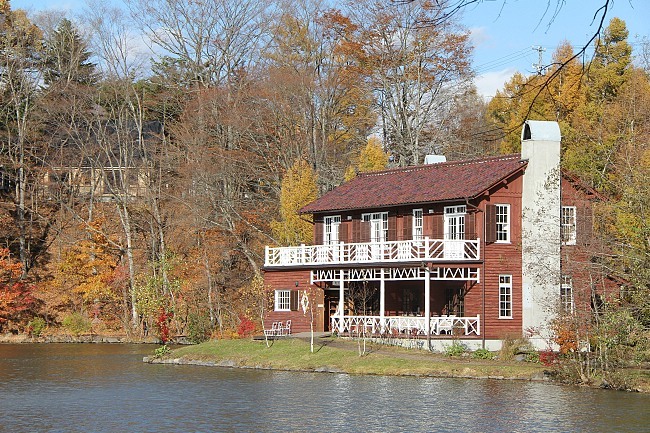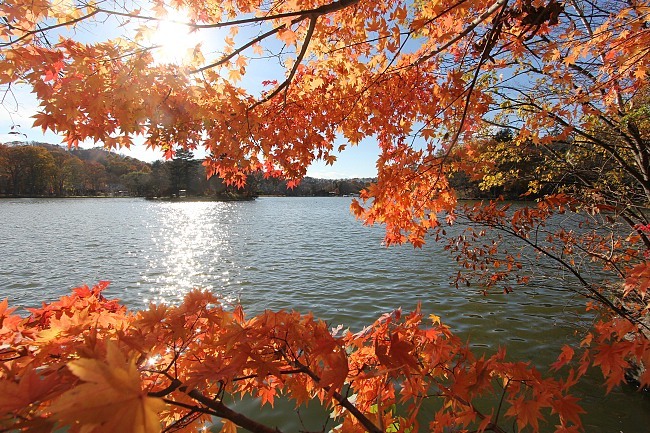 Questions? Ask in our forum.