Koyasan: Starting to Change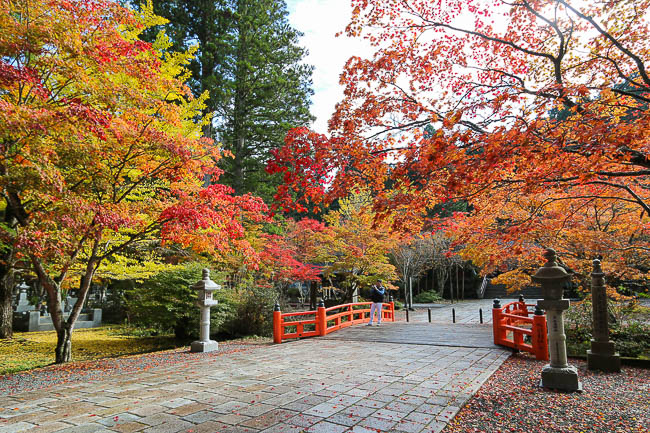 Continuing with our Kansai Region reporting, I headed to Mount Koya to check out the state of colors there. Koyasan is the center of Shingon Buddhism and its founder, Kobo Daishi, is believed to be in eternal meditation here. Mount Koya lies at about 900 meters above sea level and autumn colors can typically be seen ahead of the nearby cities of Kyoto and Osaka. Today, I found the leaves to have started changing colors and it should be another week or so before they reach their peak.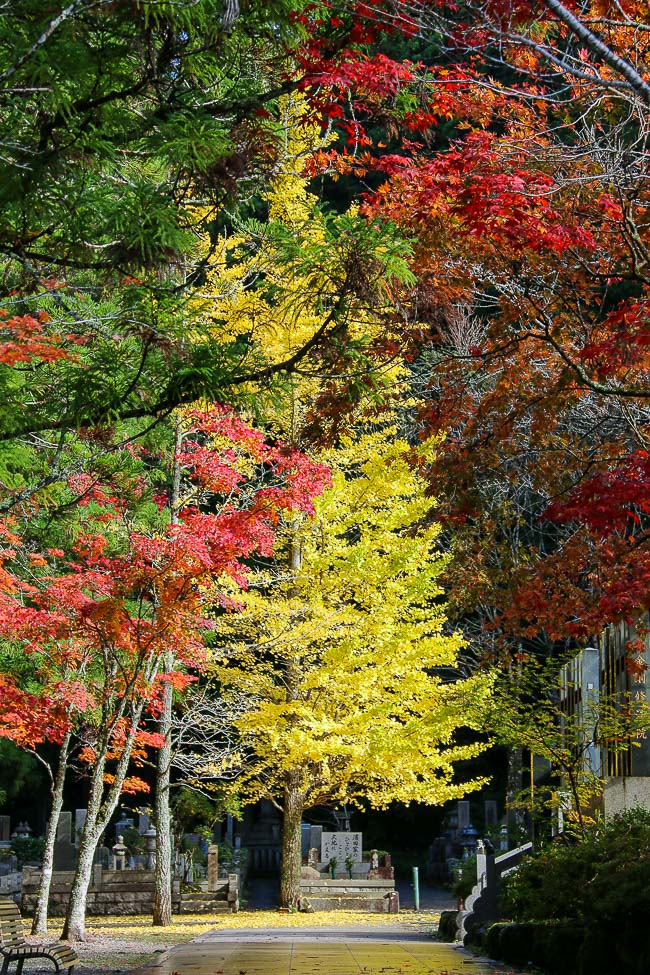 It takes about two hours to get to Koyasan's town center from Osaka or about three hours from Kyoto. Limited express trains make the journey more comfortable, but note that they tend to be quite infrequent. A local bus connects Koyasan Station with the town center and I took the bus to Okunoin from where I started my walk.
I walked through Okunoin and made my way back towards the town center stopping at Kongobuji Temple and the Garan, before heading near the Tokugawa Mausoleum. The general state of the leaves were just under midway to peak colors, but there were a handful of trees with intense coloring. With cool temperatures forecast for the rest of this week, it should take about another week or so before the autumn colors reach their best on Koyasan.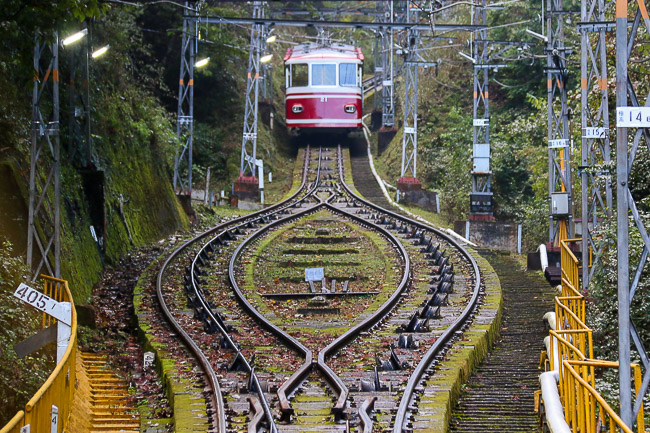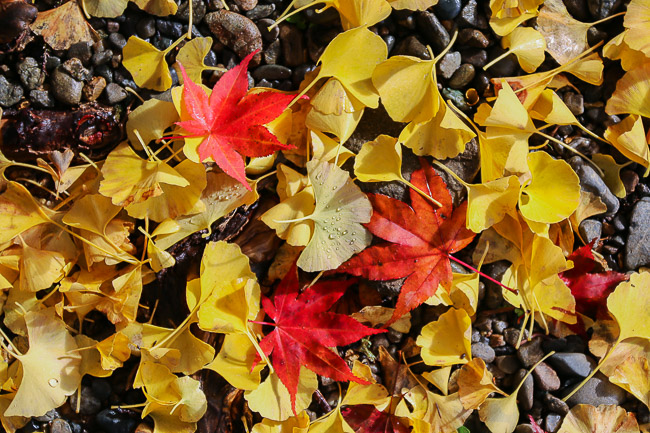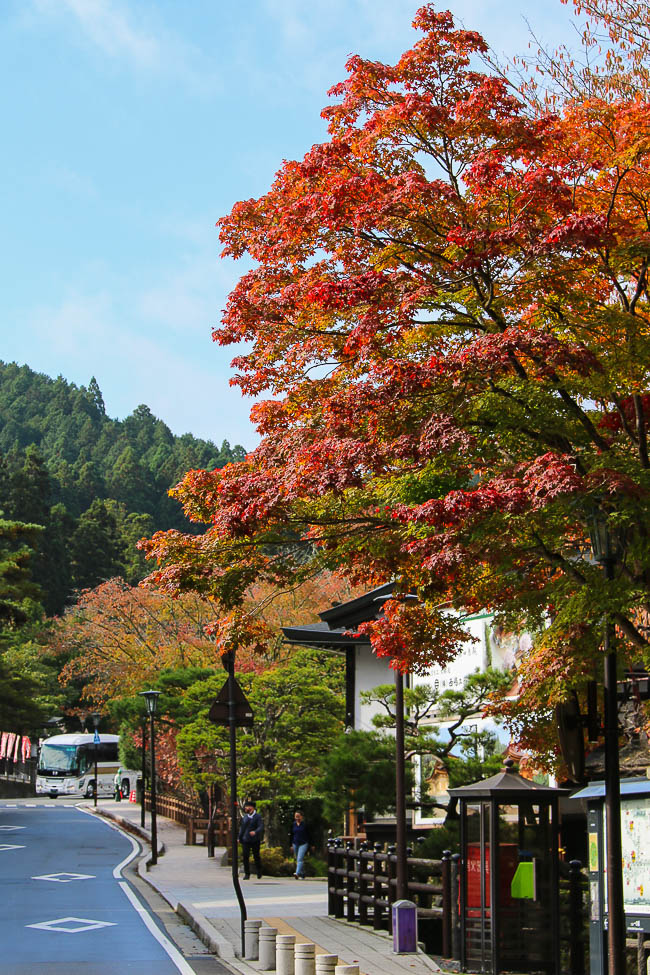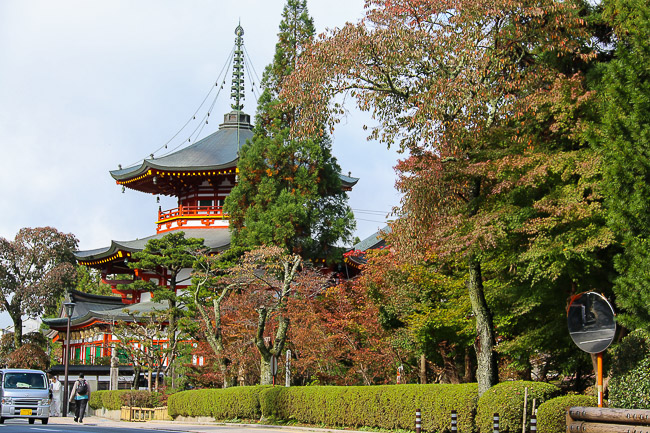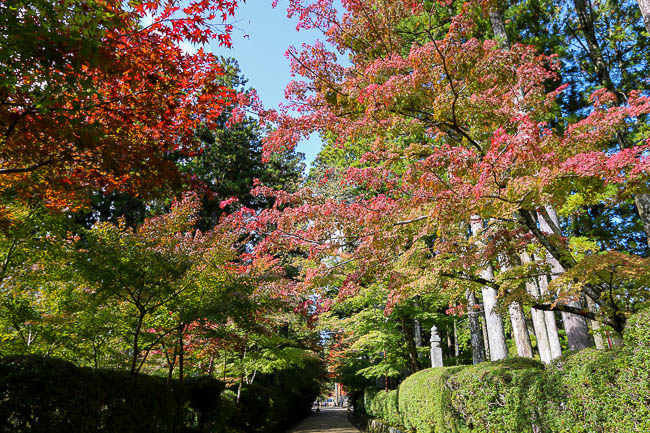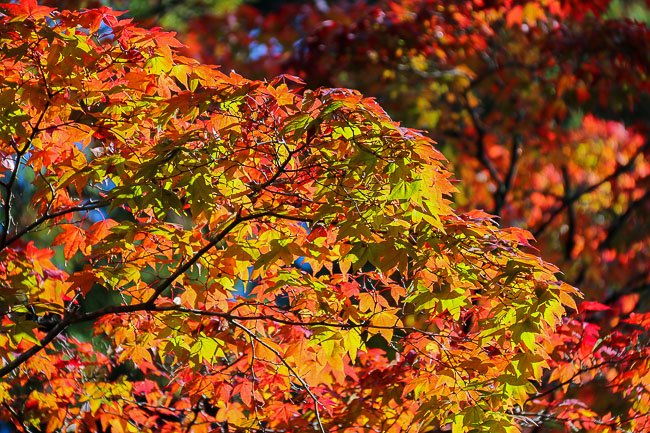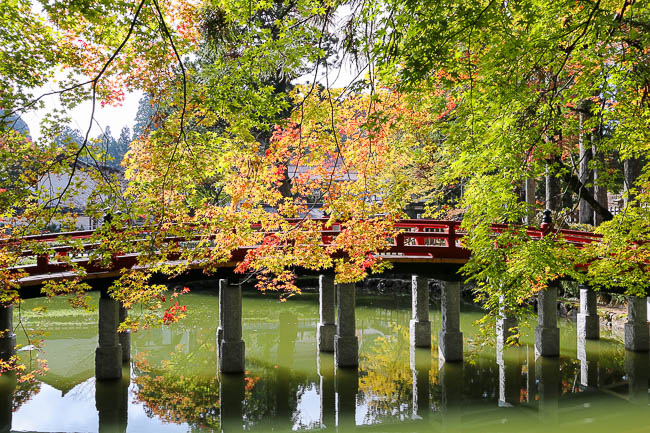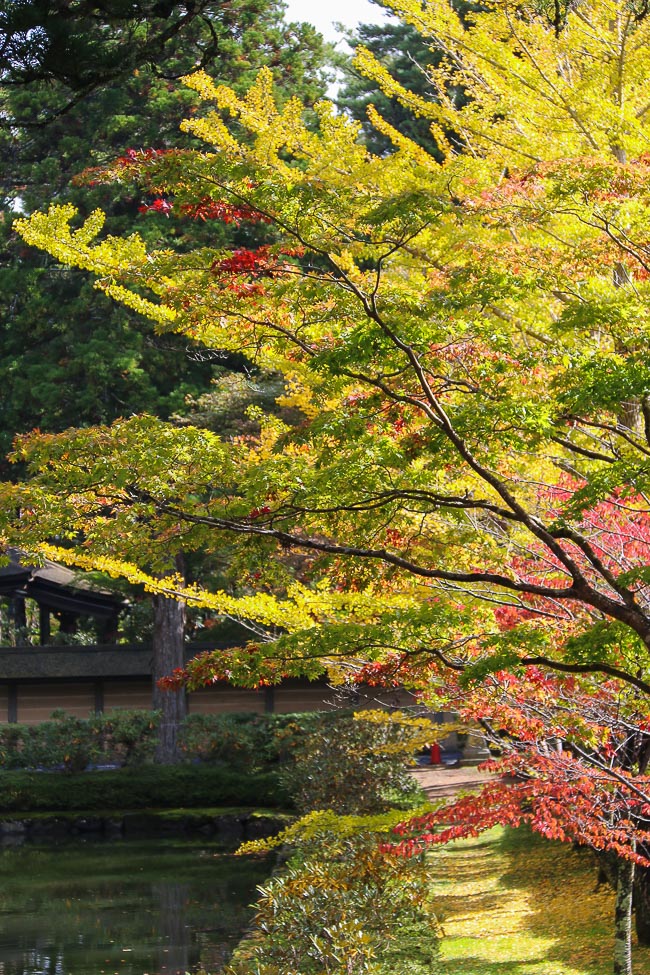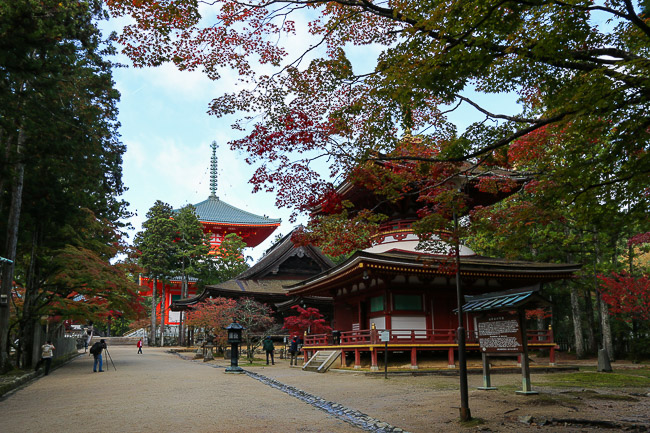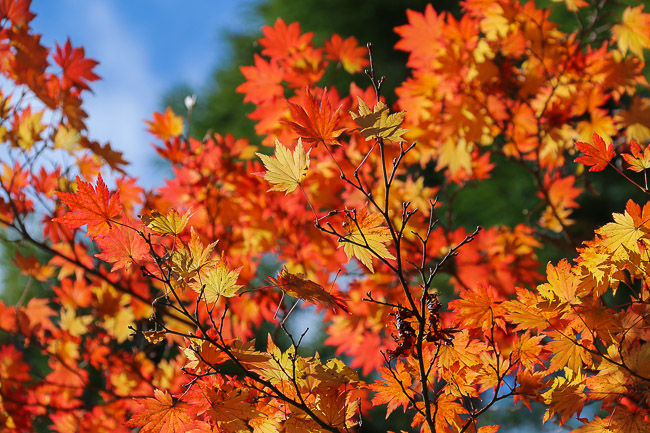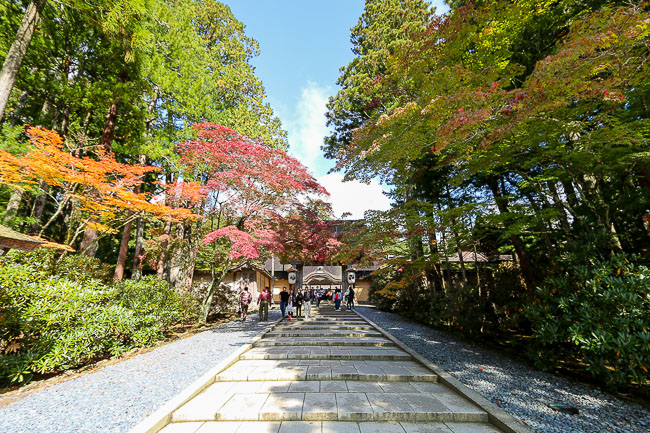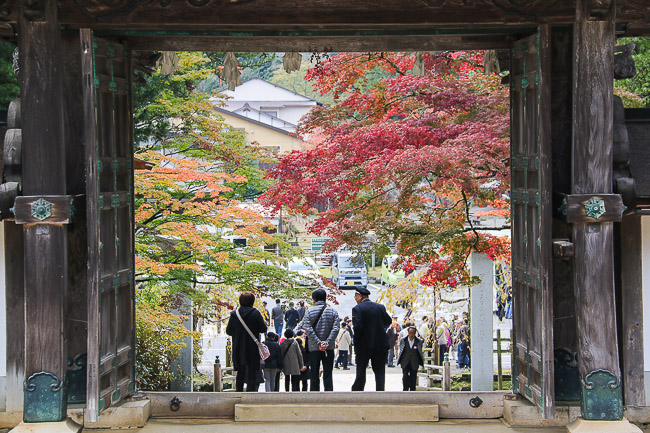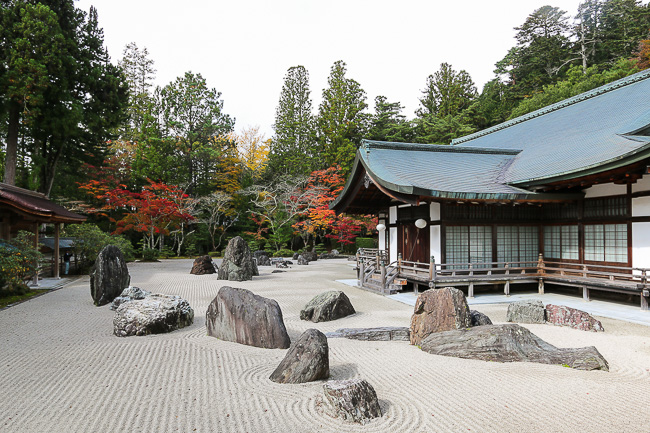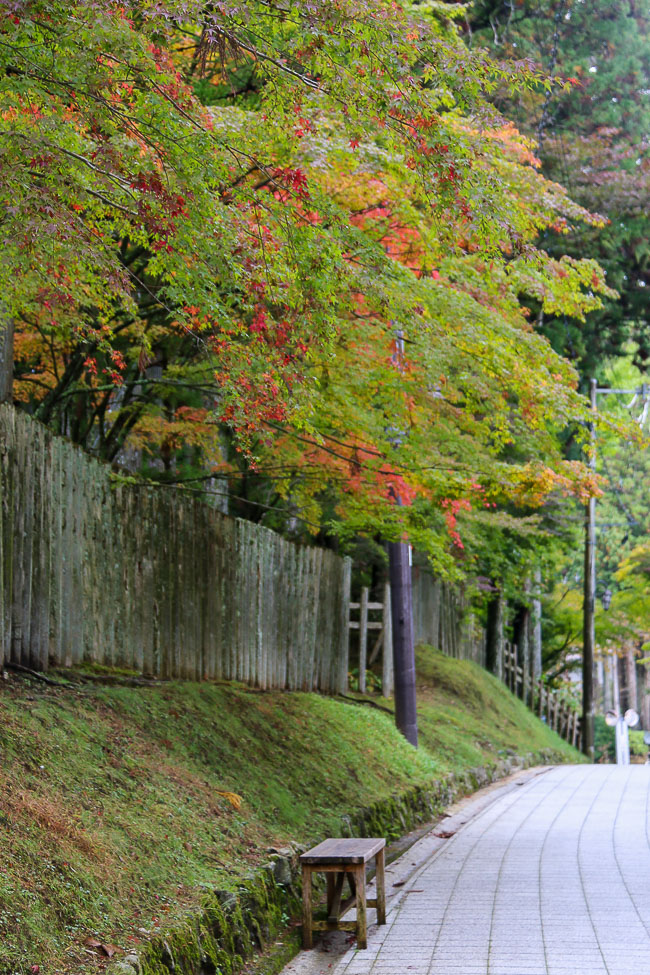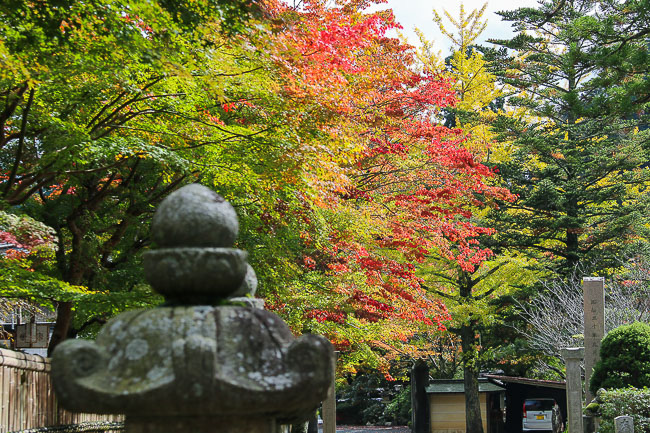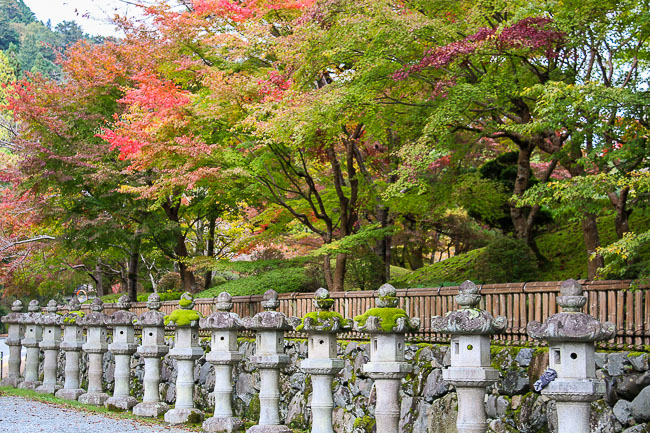 Questions? Ask in our forum.