Autumn Color Report 2013
Official autumn color reports by japan-guide.com
Where to see autumn leaves? - When do trees turn colors? - What trees turn colors?
Schedule of upcoming reports - Post your own report
2013/11/22 - Kyoto Report
by sean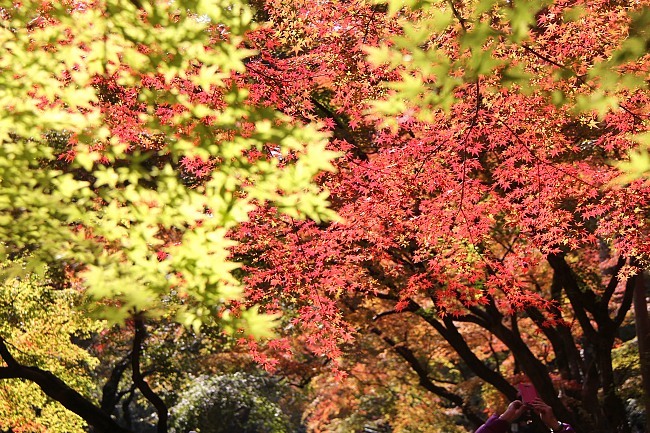 Four days after my last visit, today I returned to Kyoto to see some of its other famous autumn color spots. The skies were clear and there was a joyous atmosphere at the city.
I arrived at Arashiyama slightly before 8:00, as the early morning sun lit up the famous Togetsukyo Bridge and the mountains to its west. There were already some nice colors here, but I think they require a few more days of crisp temperatures before they reach their best.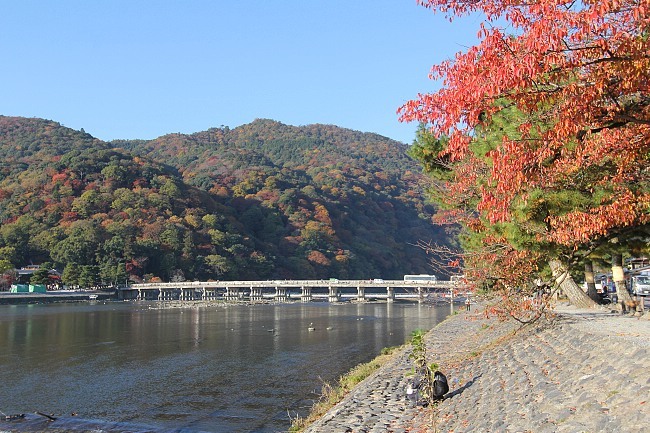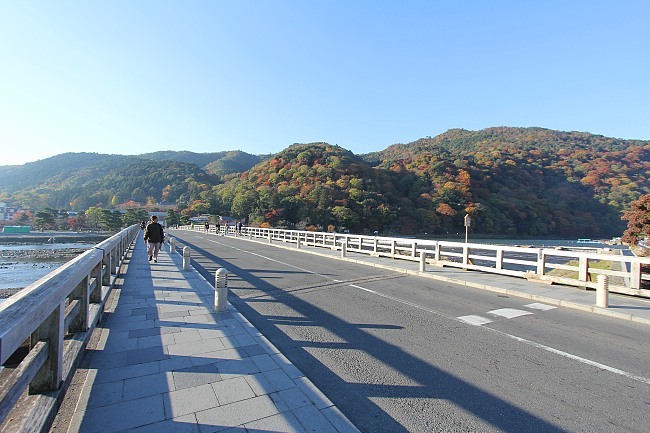 About ten minutes' walk away was Tenryuji Temple where the best viewing period had already begun. Within minutes of the temple opening its doors, its grounds were filled with visitors eager to witness the fantastic views offered by its highly popular landscape garden.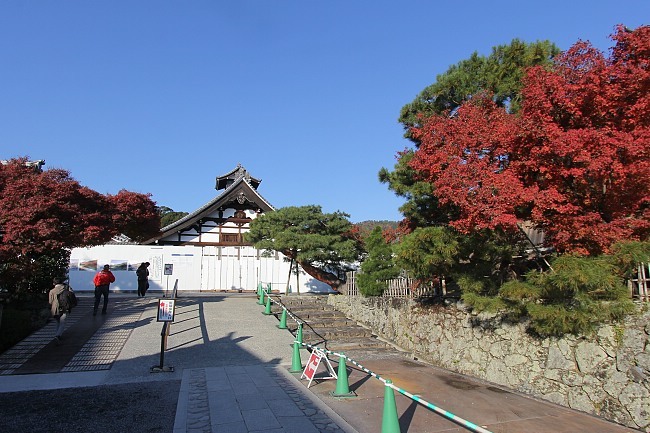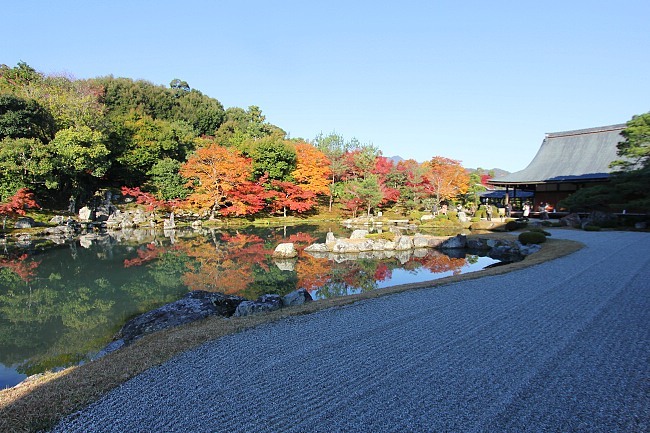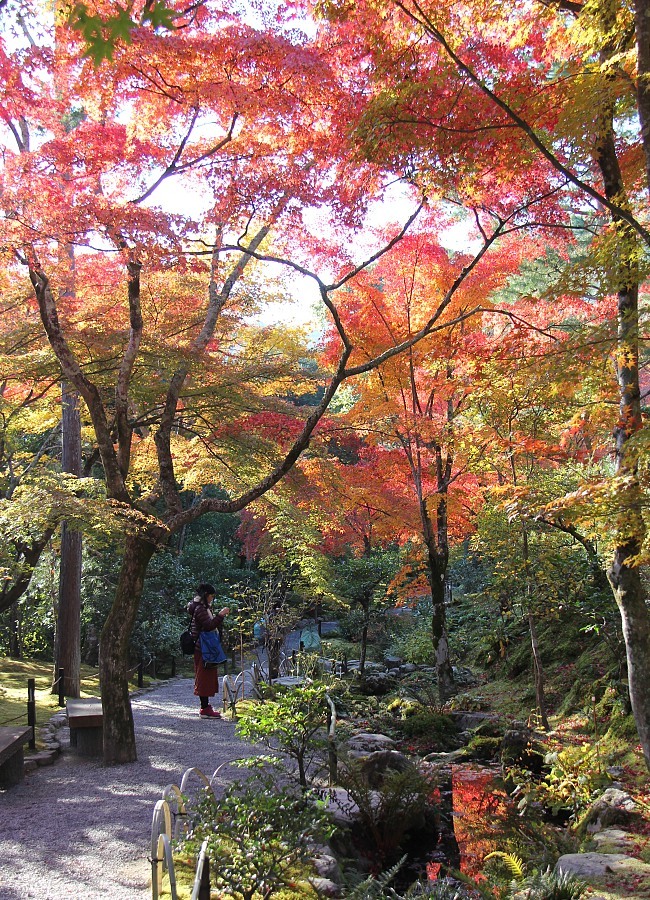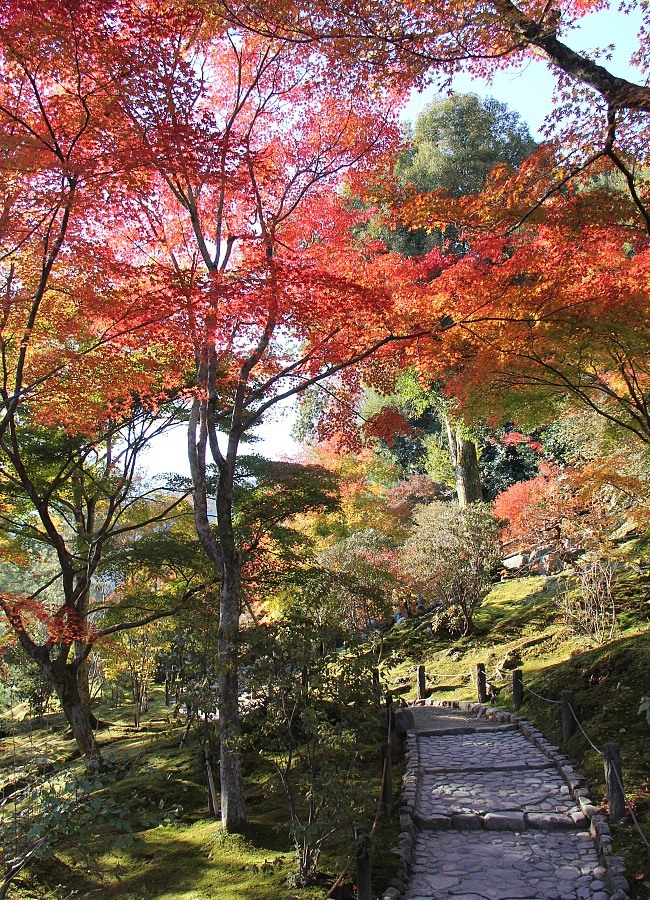 Over at Nisonin, the season has similarly peaked. Different hues of fresh red, orange and yellow decorated the temple surroundings. Visitors here should be able to observe great autumn colors for another week at least.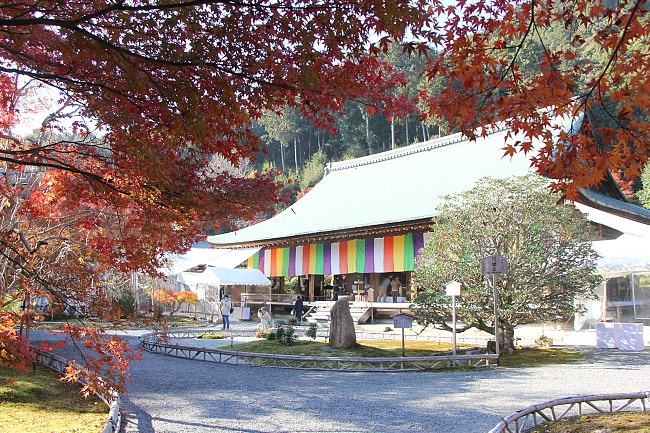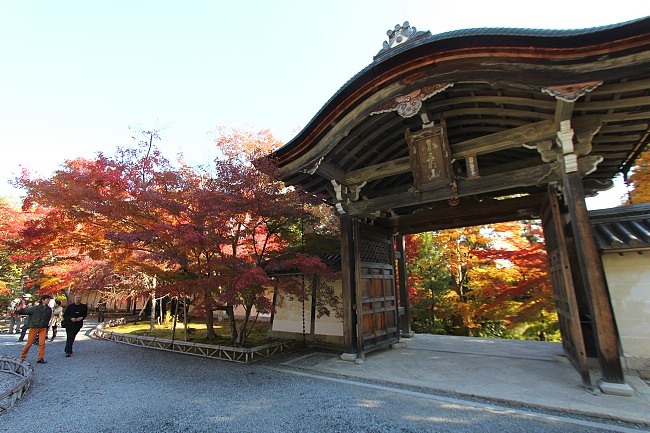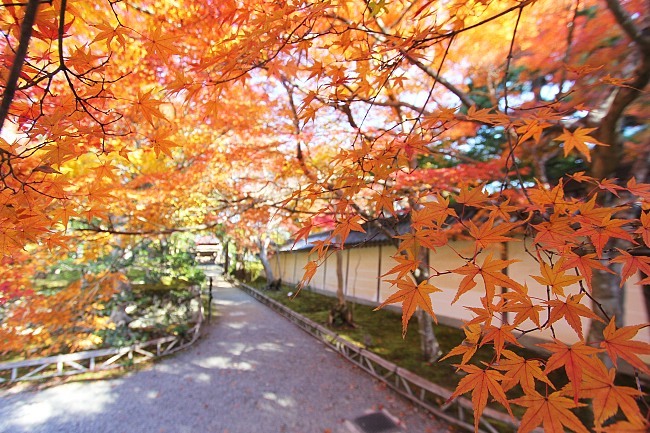 Next, I made my way to Kitano Tenmangu Shrine, whose maple tree garden (Momiji-an) is open to public every autumn from around early November to mid December. Today, the fall colors at the garden were insanely gorgeous. Not only did the maples shine, there were other trees that provided vivid colors as well, such as ginkgo and zelkova trees.
Surprisingly, as good as the views already were, I think in general colors had only advanced to the three-quarter mark, which means they will improve and visitors this coming weekend will have a feast for their eyes.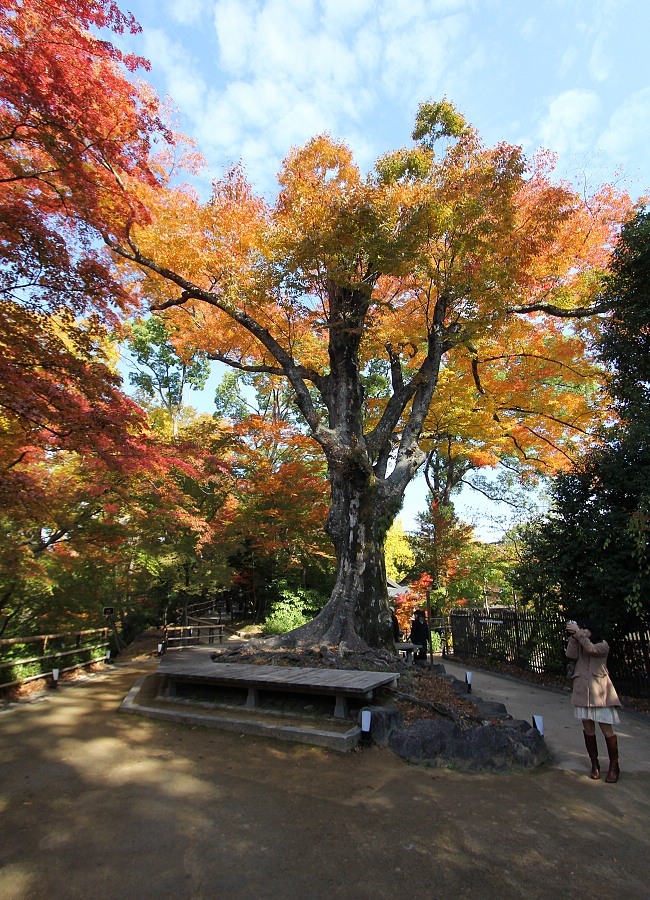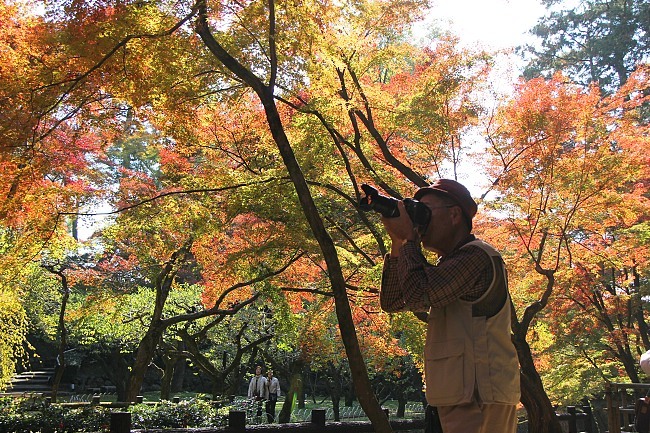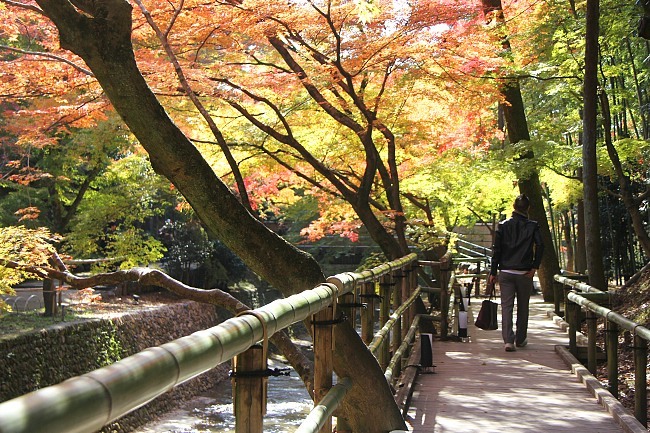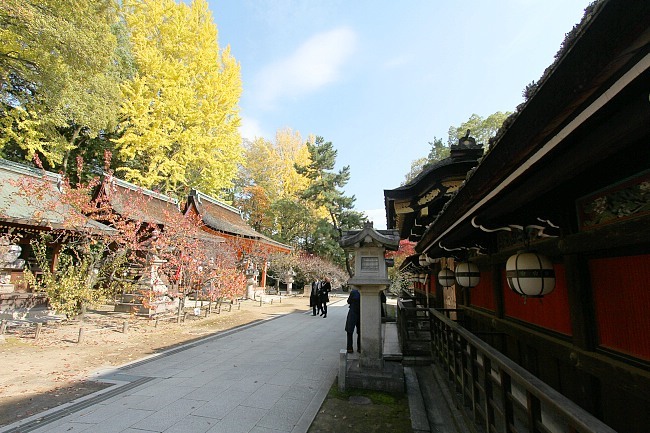 A taxi followed by a train ride took me to Kurama Station, from where I hiked uphill to Kurama Temple. The forest along the way up comprised mostly of cedar trees punctuated by few deciduous trees, and it wasn't until at higher elevations close to the main hall that I found much warm colors. Many maple trees around the temple buildings close to the main hall have reached their best, rewarding those who made their way up with some pleasant views.
I continued through the woods to Kibune, where I found some, but not great, fall colors. The best autumn leaf views in the area were spotted around Kibune Shrine.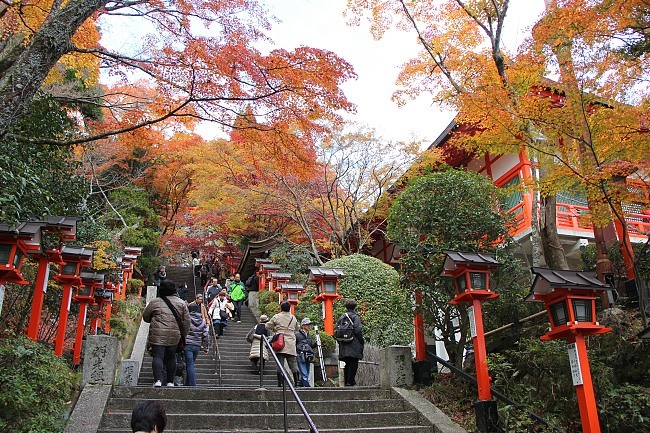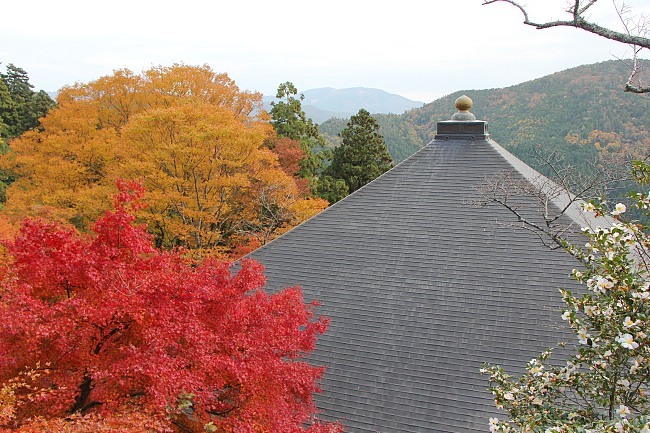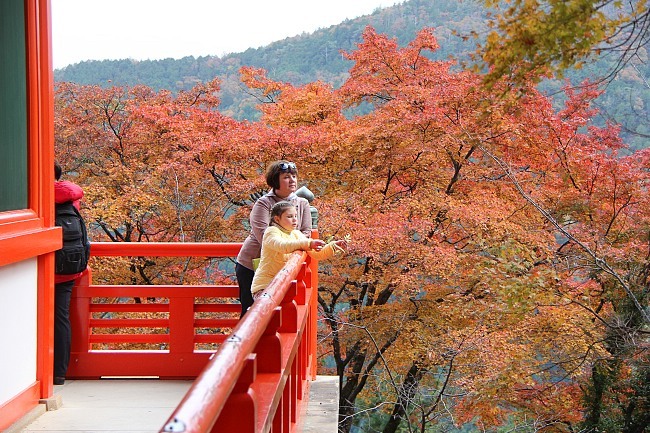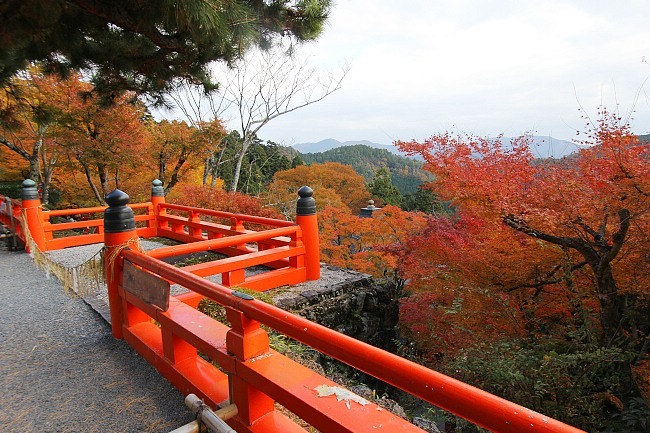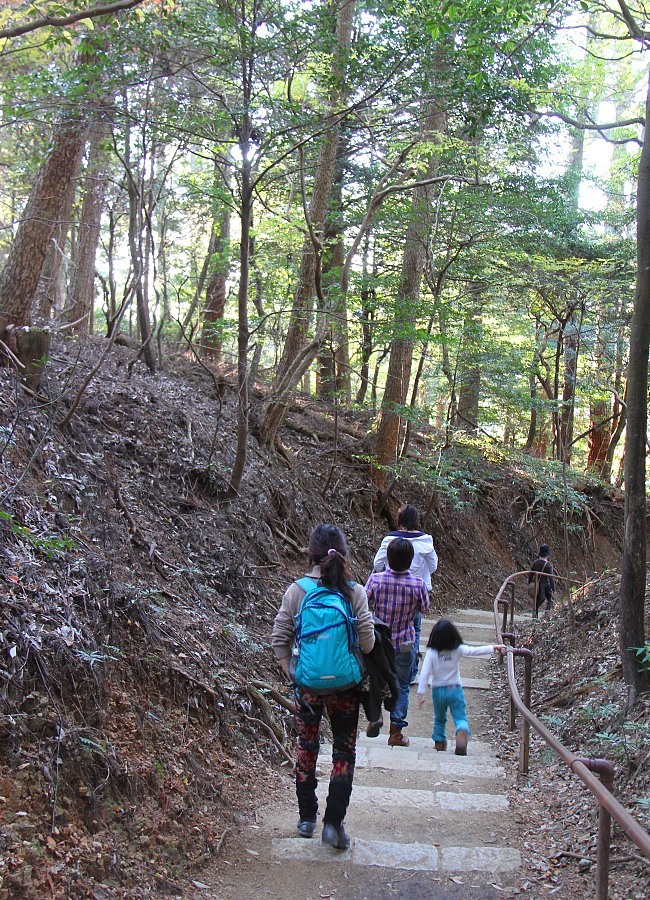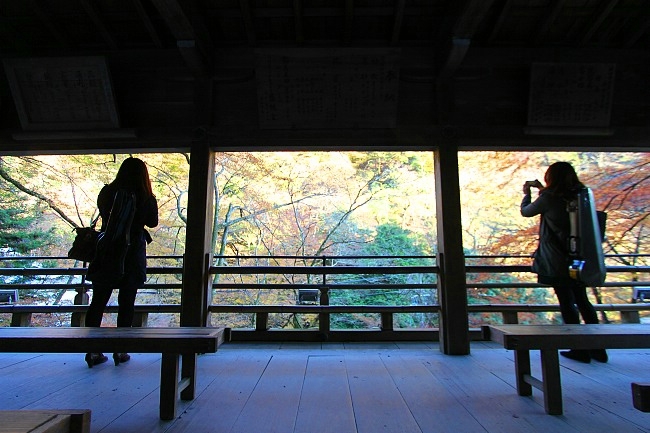 My final stop of the day was at Tofukuji, one of the most visited temples for fall colors in Kyoto. The season has also reached its peak here, and I was lucky to be able to see some really intense fall colors accompanying the temple's famous Tsutenkyo Bridge. Autumn leaf scenery should remain pleasant here for another week or so.
With that I sign off on my Kyoto report. Please tune in for more reports from Kyoto by Scott next week.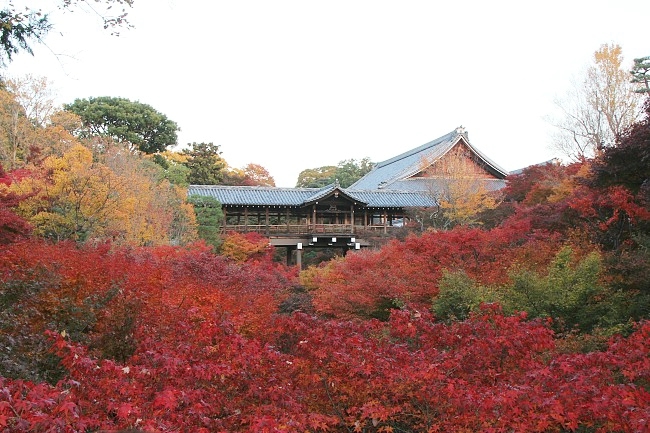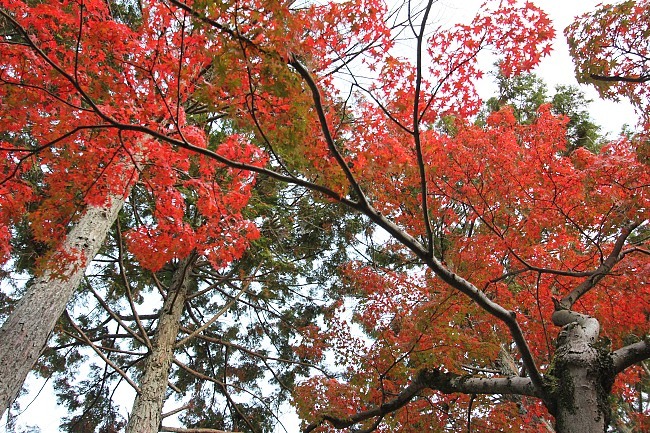 Questions? Ask in our forum.