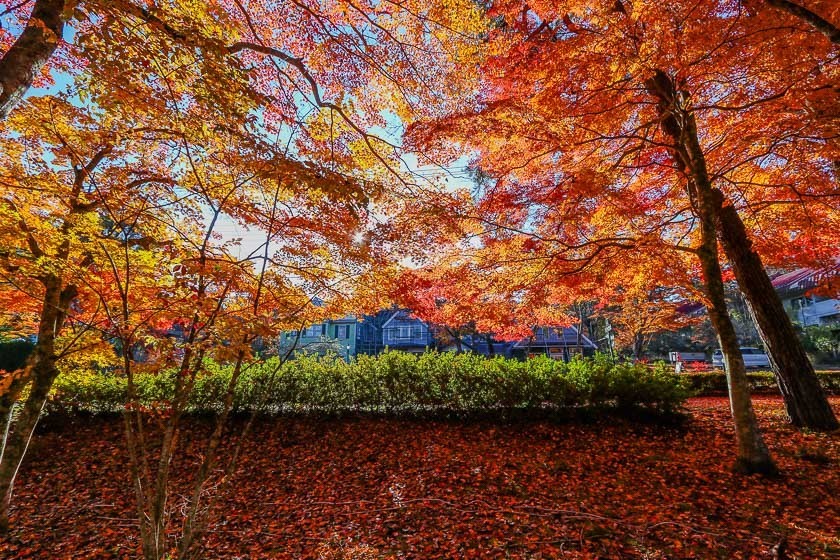 We are now just over a week into November, and the autumn colors are also starting to move towards the cities in the Kanto Region as well as in western Japan. Starting this week, the japan-guide team will be ramping up our autumn color coverage and bringing almost daily reports from across the country. Be sure to check this page for the latest autumn color updates.
Today, I headed to the Fuji Five Lakes region, which lies about 1000 meters above sea level. Ten days ago, Lori reported that the colors were approaching their peak. Today, I found that the leaves had taken on more color since then and were at their peak when I was there. I expect this color extravaganza to continue through the coming week and possibly beyond that barring inclement weather.
My first stop for the day was the area around Lake Yamanakako, in particular Panorama Dai and the Yuyake no Nagisa Park along the shore of the lake. The susuki pampas grass around Panorama Dai were golden, and the small observatory provided excellent views of Lake Yamanakako and Mount Fuji. Moving on to the lakeshore, the maple trees at Yuyake no Nagisa had developed amazing hues, and I expect the beautiful colors to last into the coming week. There is an autumn leaves festival at Yuyake no Nagisa until November 11 with about 600 meters of the park illuminated from 16:30 to 21:00 daily.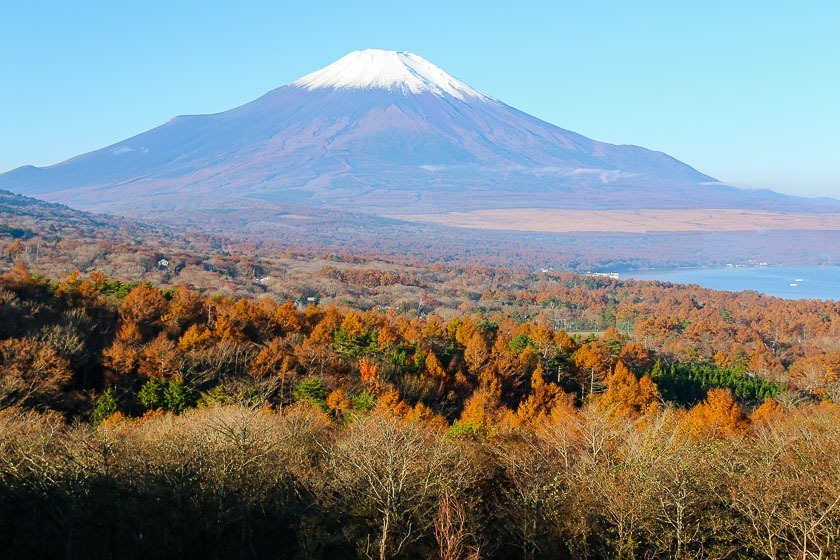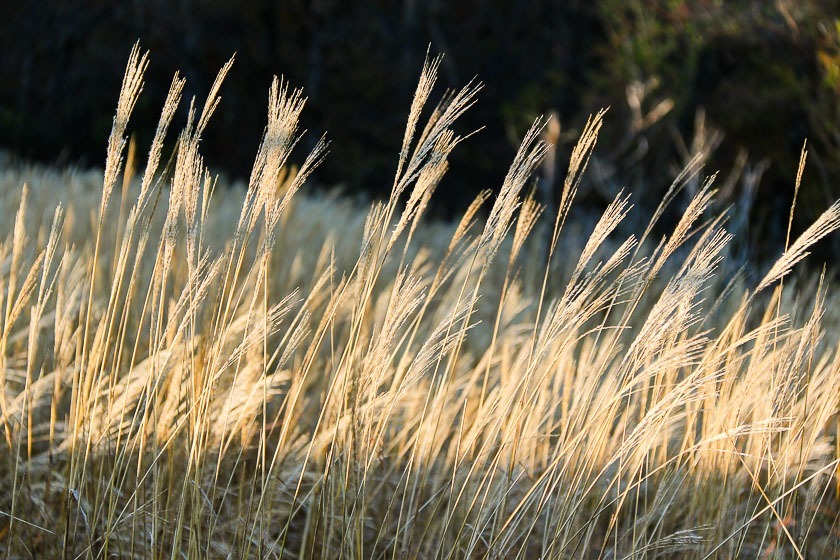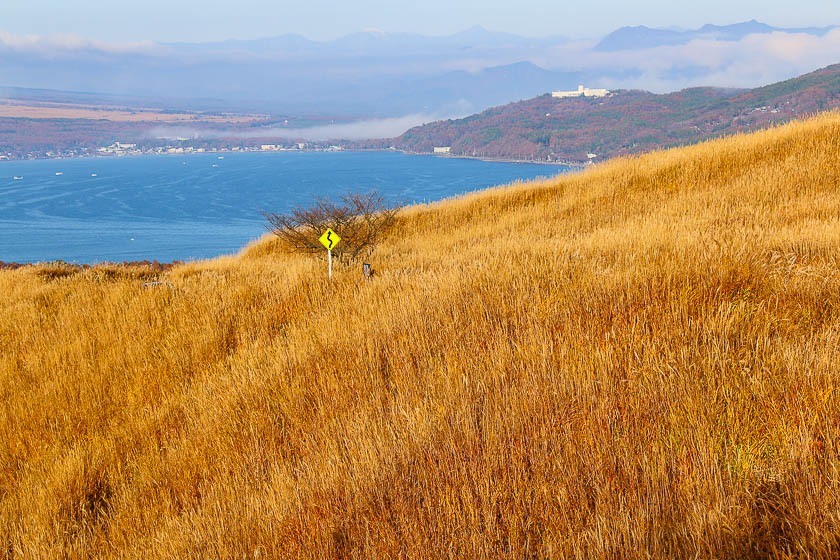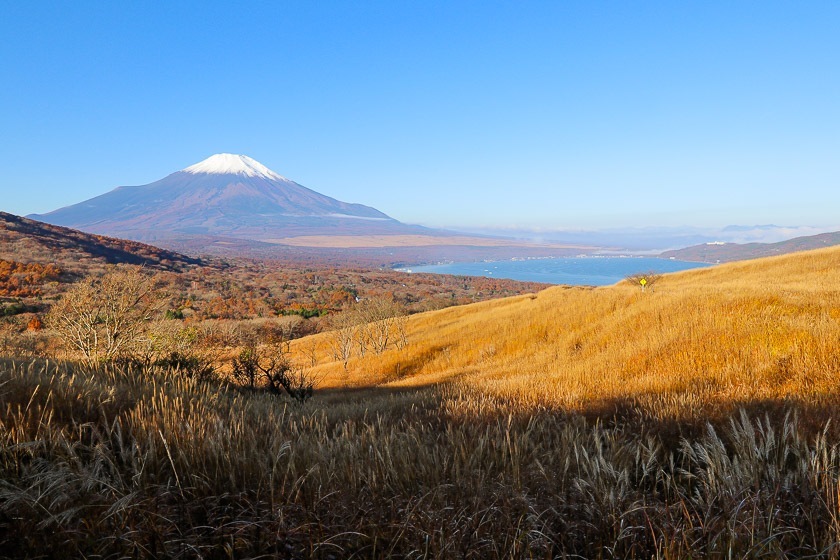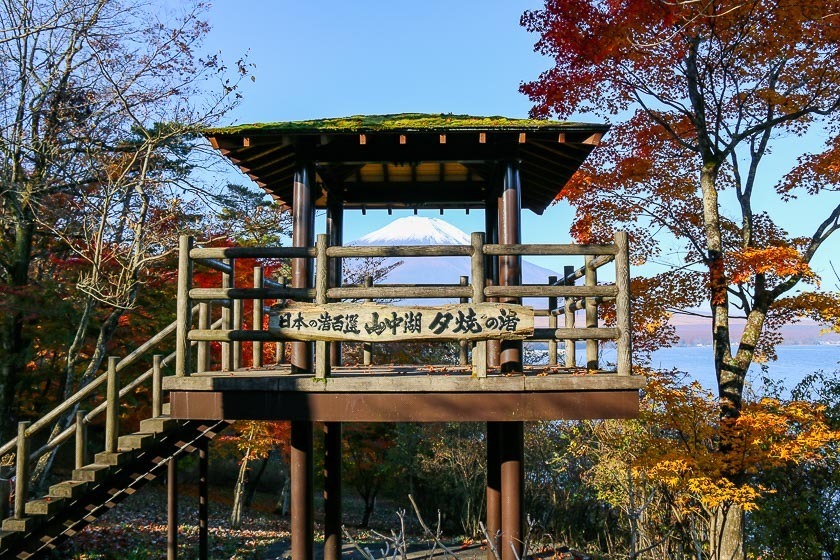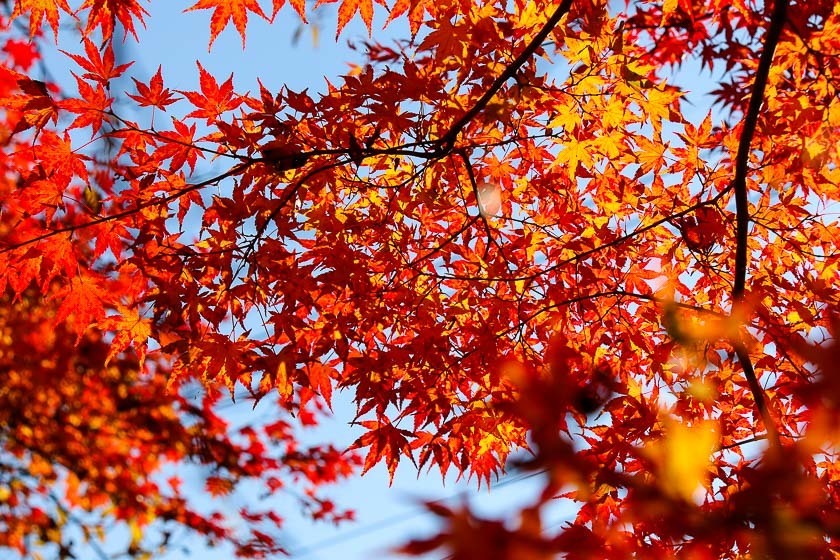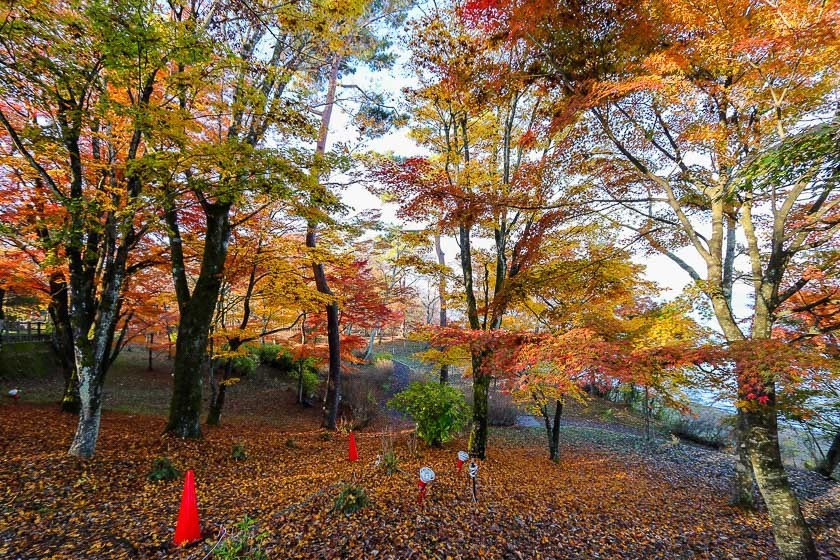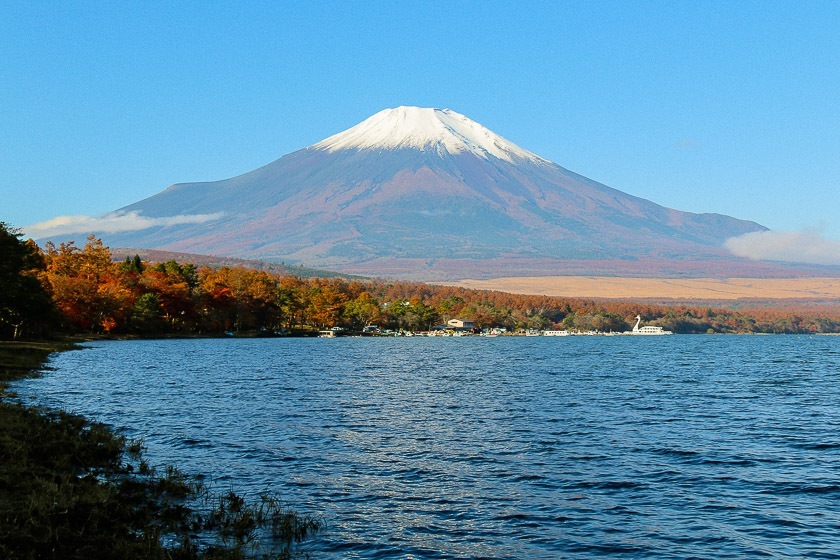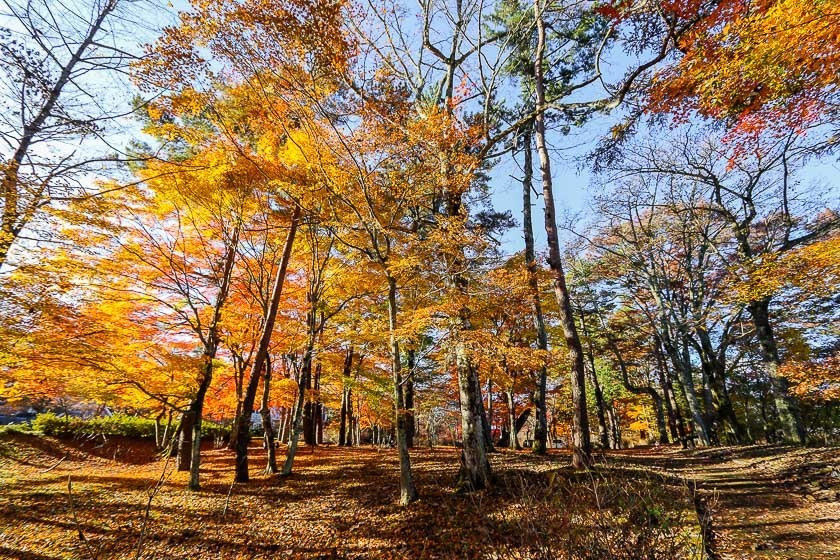 Over at Lake Kawaguchiko, the cherry trees along the promenade by the northern shore had shed most of their leaves and were not very attractive. The main star this season is the Maple Corridor which is a short walk from the northern shore. I found the exterior of the corridor to be approaching its peak while the interior, which tends not to develop much color, was still mostly green. Until November 23, there is an autumn leaves festival near the Maple Corridor which includes food and handmade craft stalls as well as illuminated trees from sunset till 22:00 during the festival period.
About three kilometers away from the festivities is the Maple Tunnel that offers autumn colors with Mount Fuji as a background when the weather is clear. The maple leaves here were a mixed bag of being at their best and on their way to their best, and overall I thought that the colors here could use a few more days to improve and be even more spectacular by the time next weekend rolls by.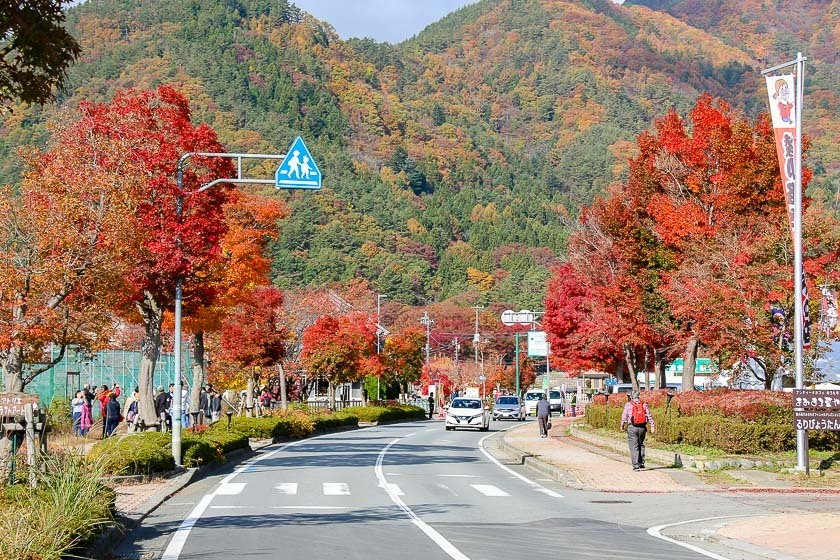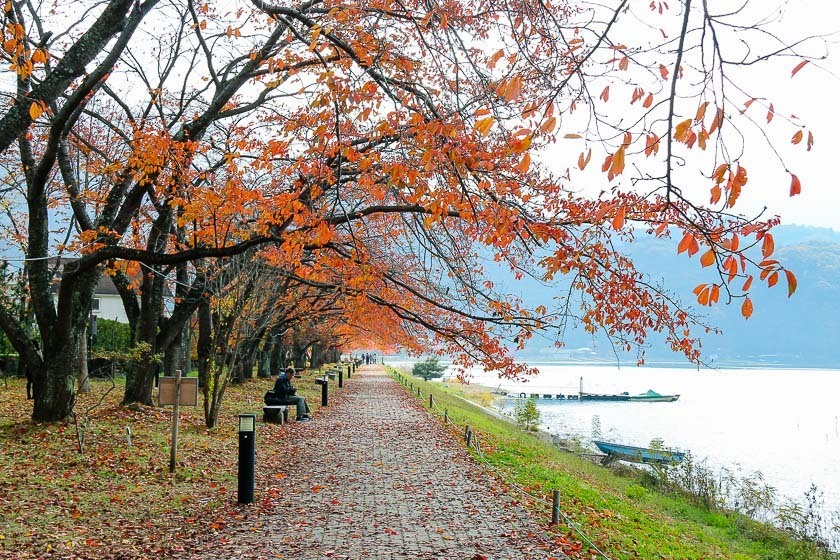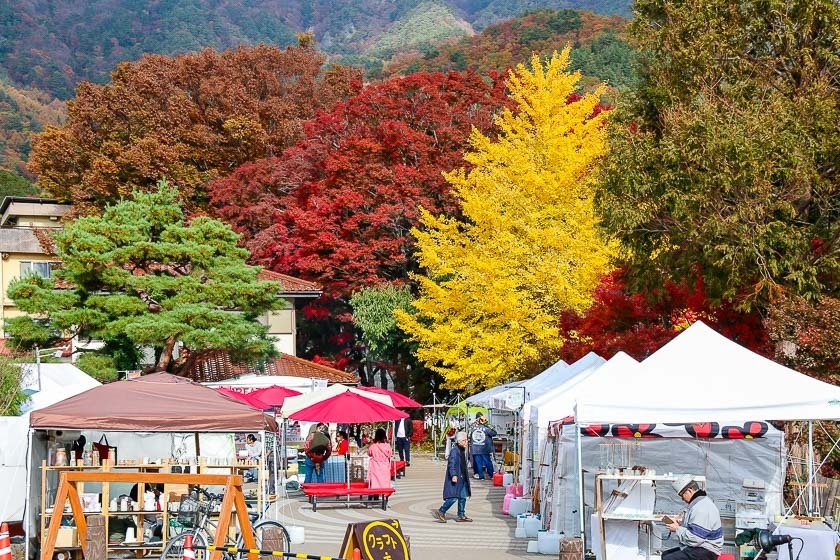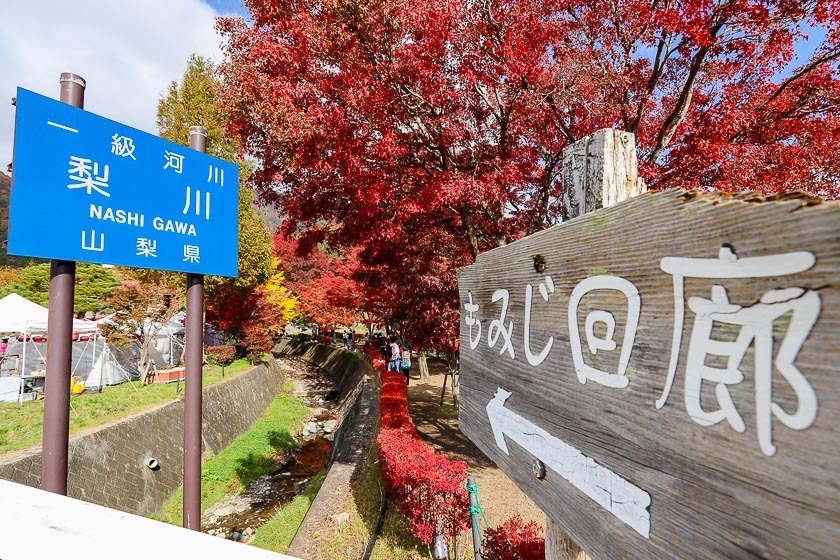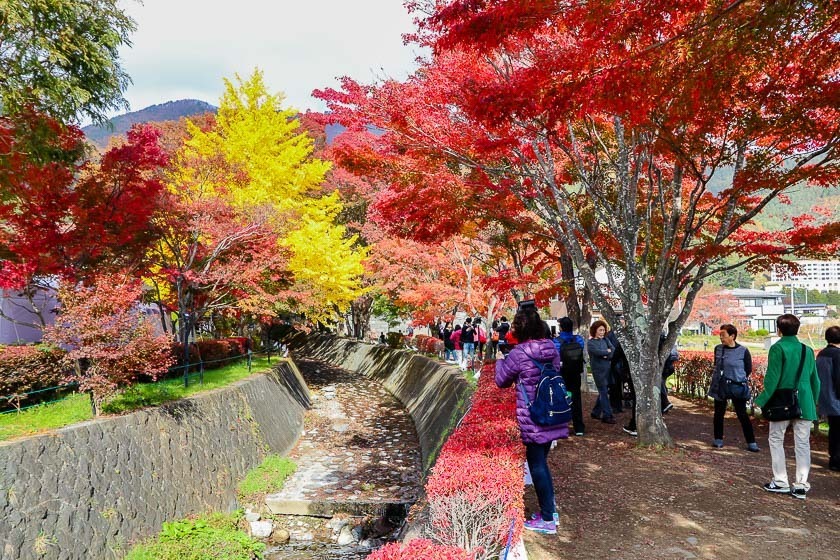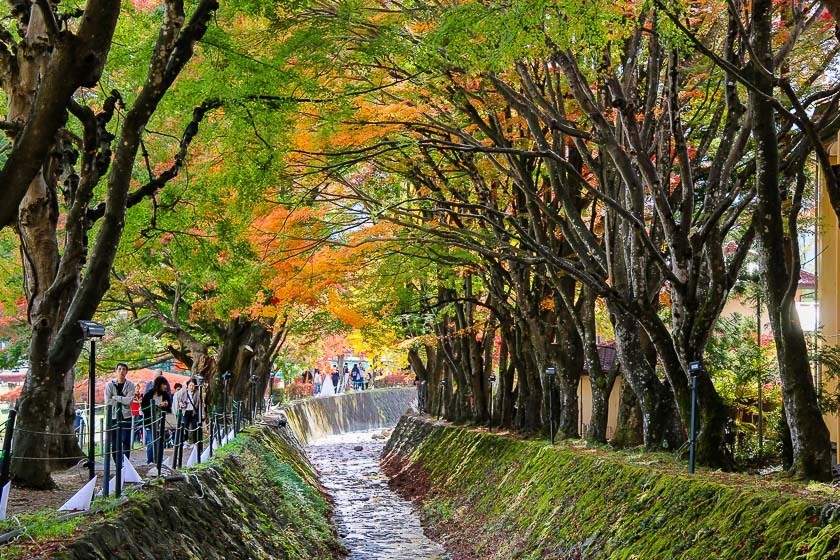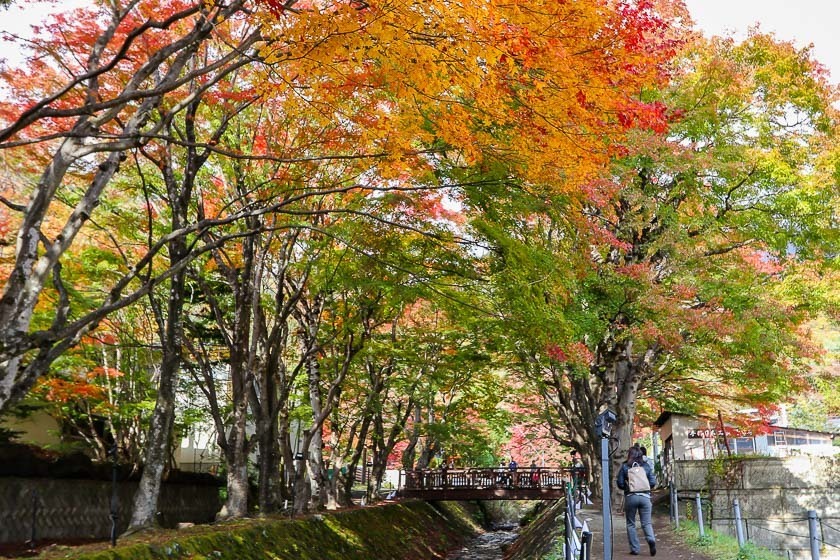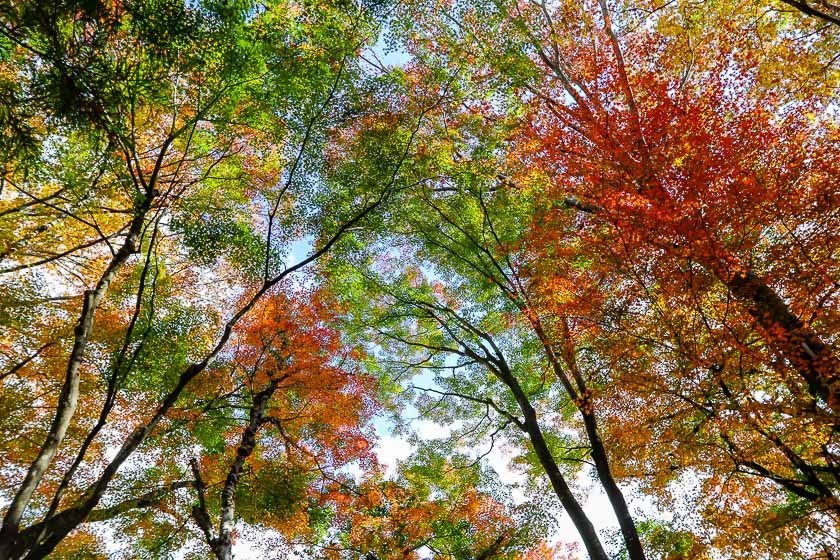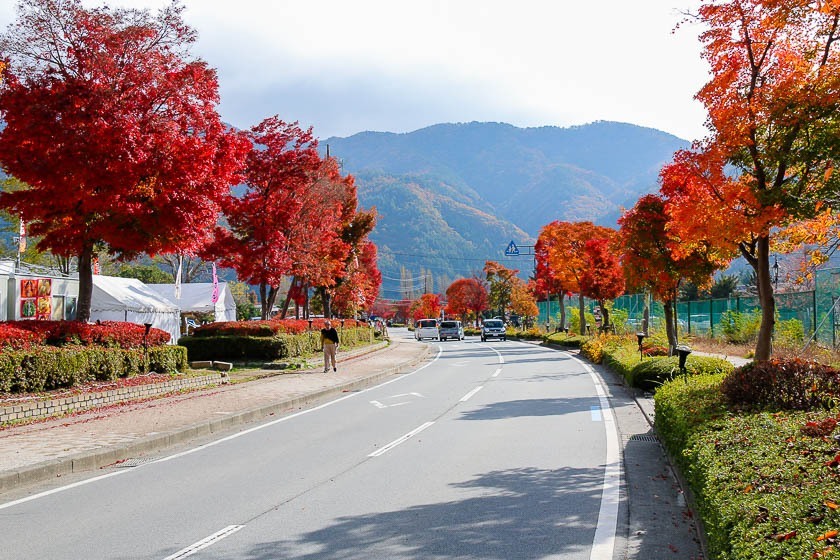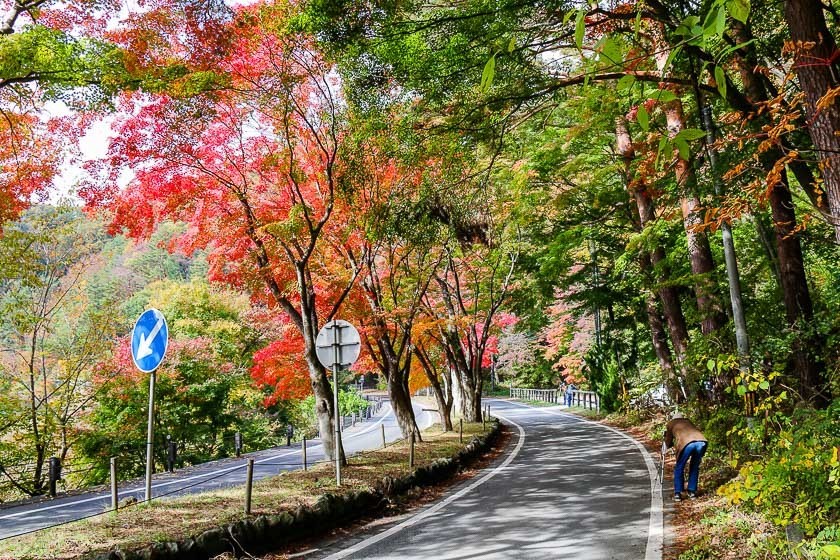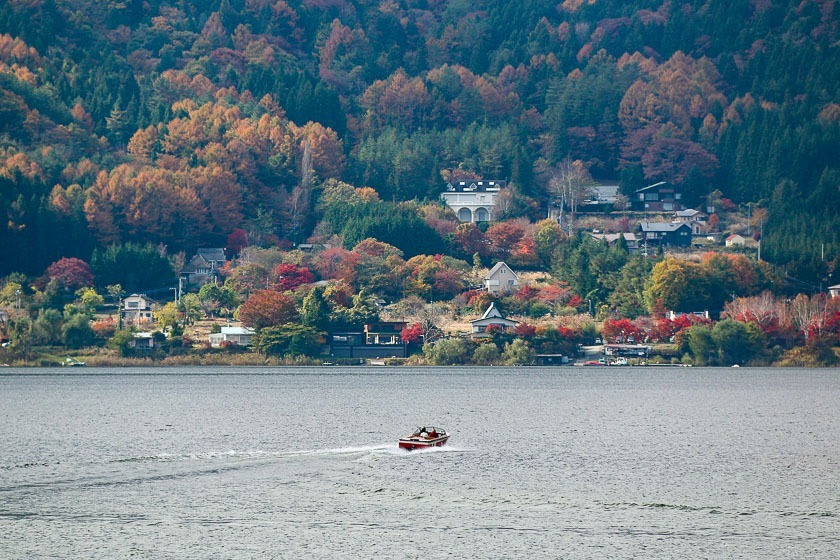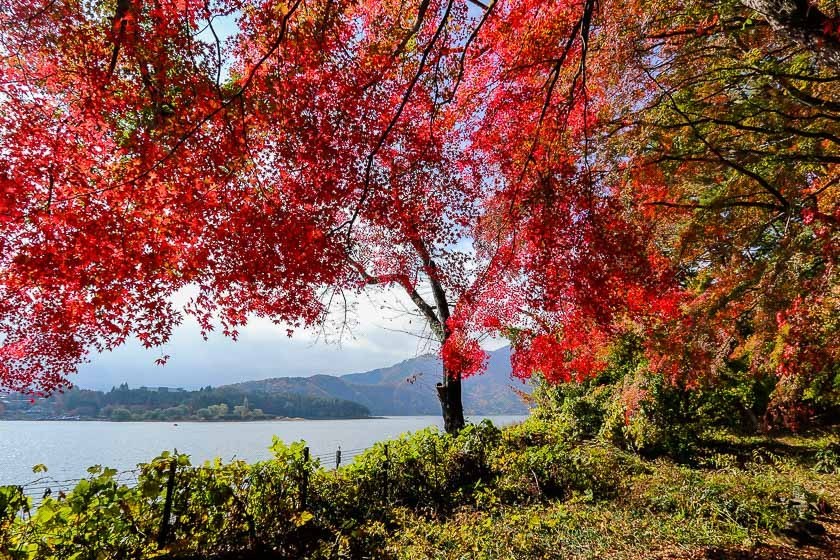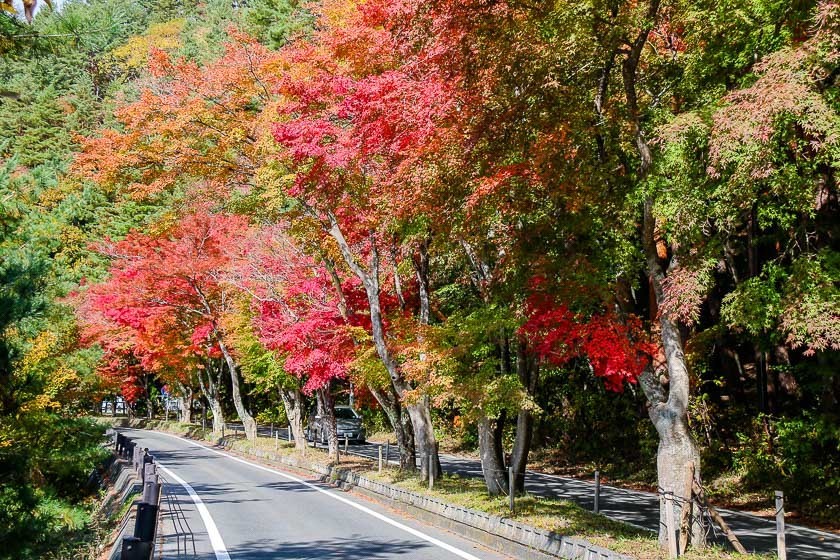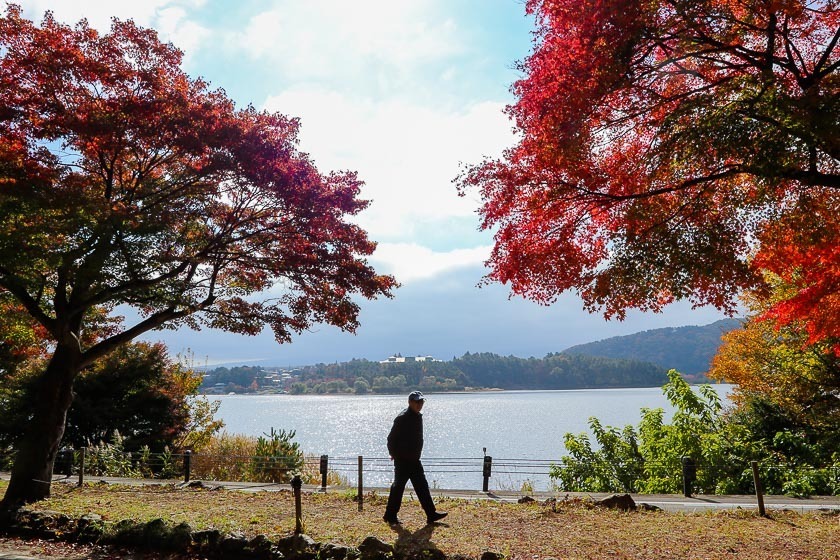 My final stop for the day was Koyodai, a small mountain south of Lake Saiko. I found the colors at the bottom and middle of the mountain to be at their best while they started thinning towards to the top. While the paid observation deck offers amazing views of Mount Fuji and the nearby surroundings, I do not expect the autumn colors at the top to remain as good by next week.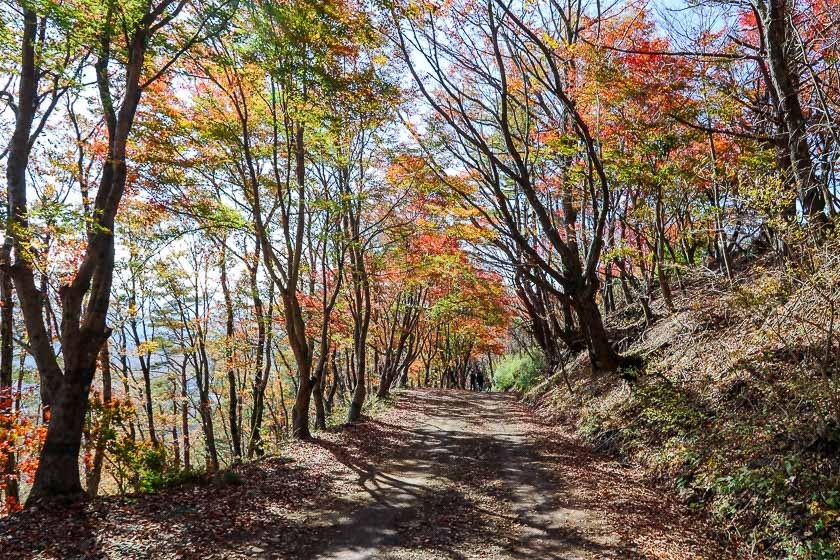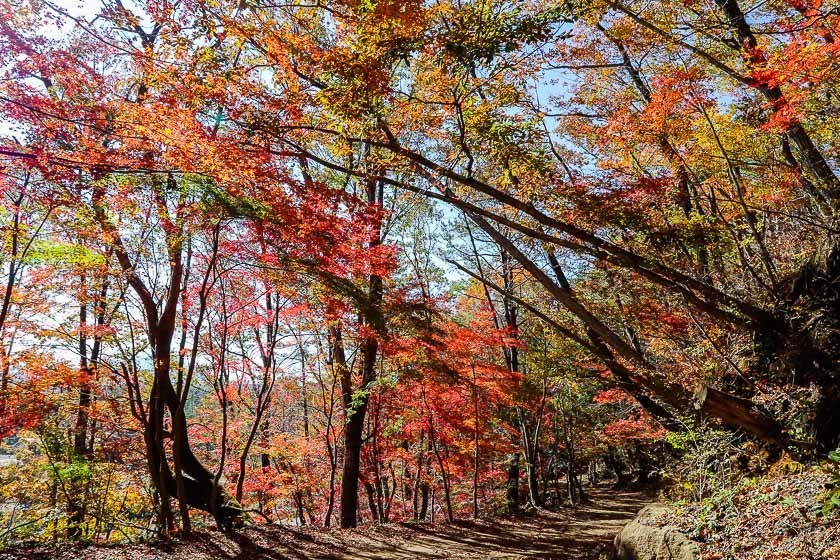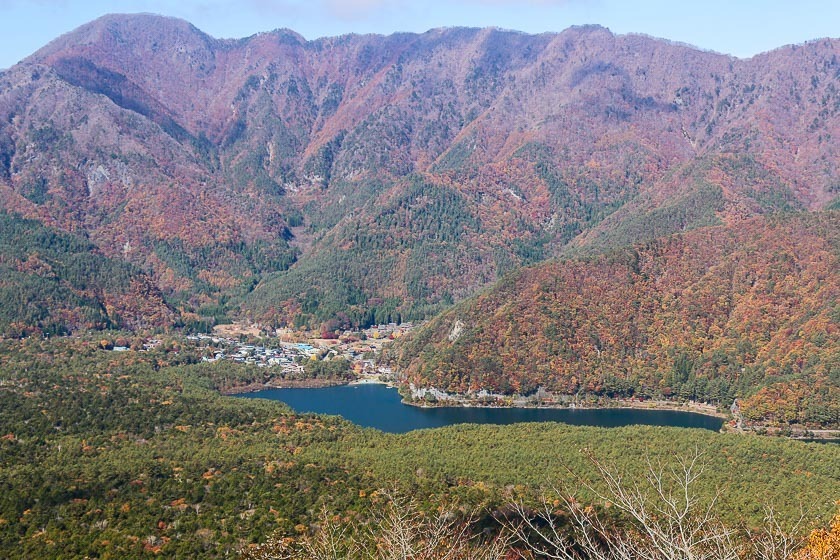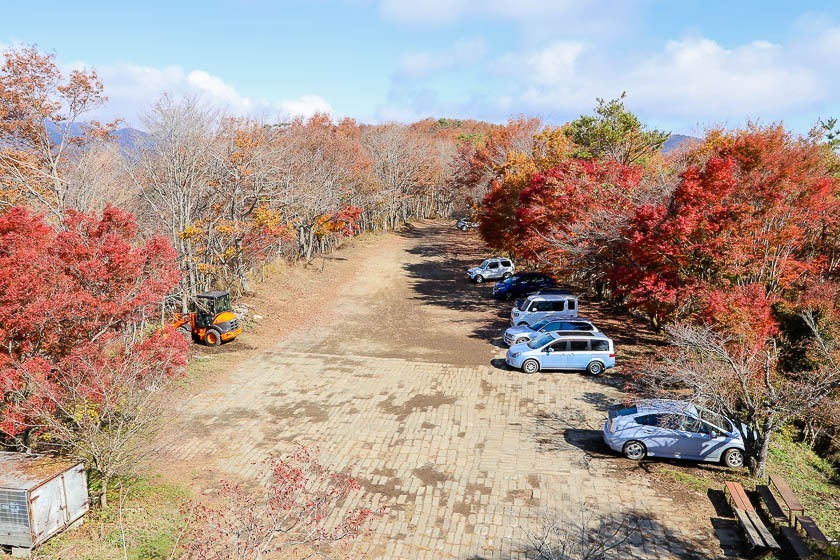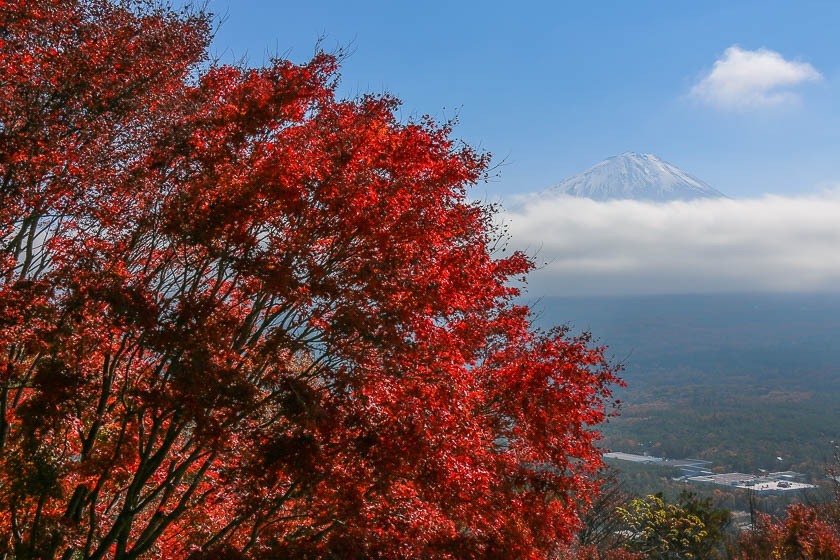 Questions? Ask in our forum.