Alpine Route: Peak Colors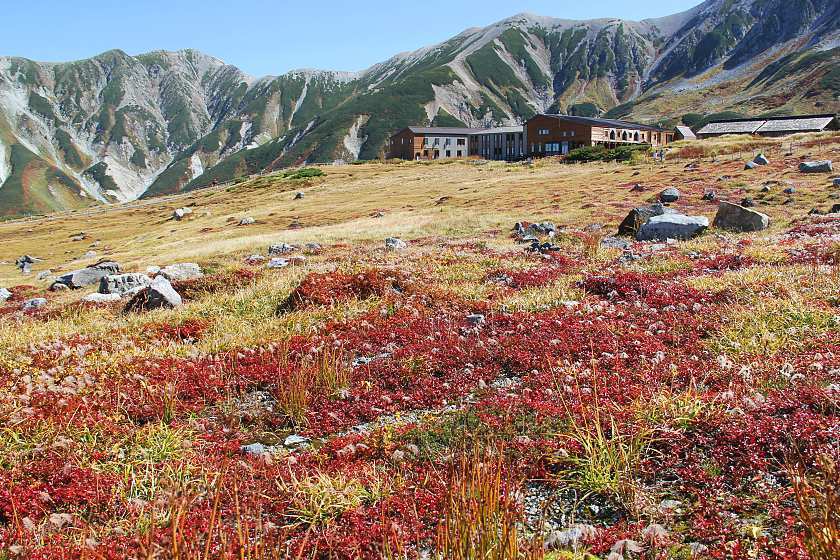 This year's autumn color season has reached the Japanese mainland, with a few of the island's highest and most northerly areas starting to see color as the 'front' makes its annual sweep down the country. Working from north to south and high to low elevations, the autumn color season lasts for many weeks in Japan, with the popular color viewing spots in Tokyo and Kyoto typically reaching their peak around mid to late November.
Following on from Schauwecker's opening of this year's coverage in Hokkaido, where he was met with dazzling displays, today, I took a trip to the Tateyama Kurobe Alpine Route.
Straddling Nagano and Toyama prefectures in the Northern Japan Alps, the Tateyama Kurobe Alpine Route is an ever-popular autumn color spot, attracting droves of visitors every year through its stunning scenery. The route traverses a broad range of altitudes and this dictates that it has a long color season as the colors move from high to low elevations. This process can be enjoyed by color chasers for around two months here, typically from mid-September onwards.
My first stop of the day was at Murodo which, at 2450 meters above sea level, is the highest point along the Tateyama Alpine Route. The area affords visitors great views of the Tateyama Mountain Range and has a network of trails that make it a popular destination with hikers, especially during autumn when the hills become alive with color.
Murodo typically reaches its peak viewing period around late September, and this year is no exception with a fair bit of color making for some spectcular scenery on my visit. With some patches of green remaining, it appears that the area has just entered its peak, meaning that barring any extreme weather, the colors should be great here for the next week or so.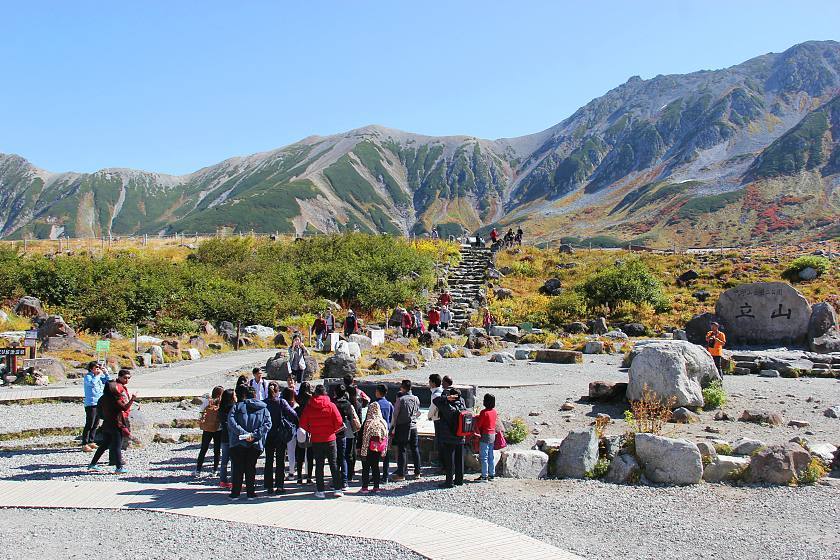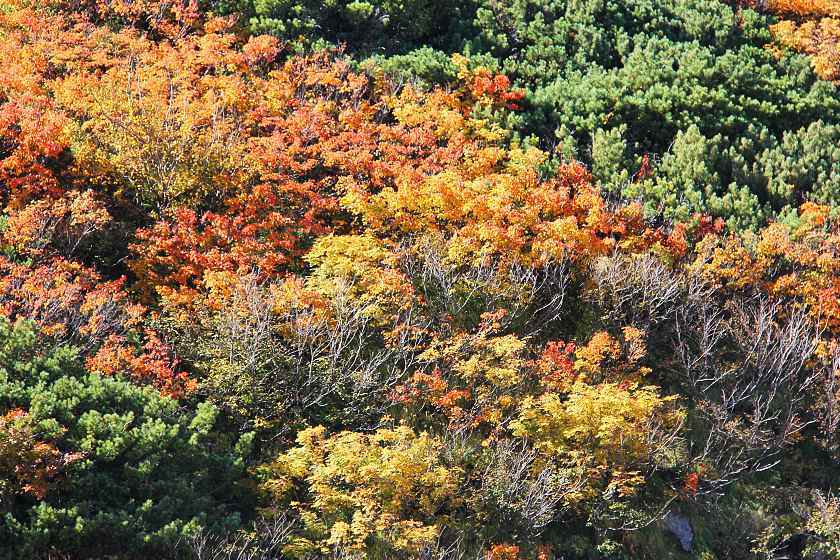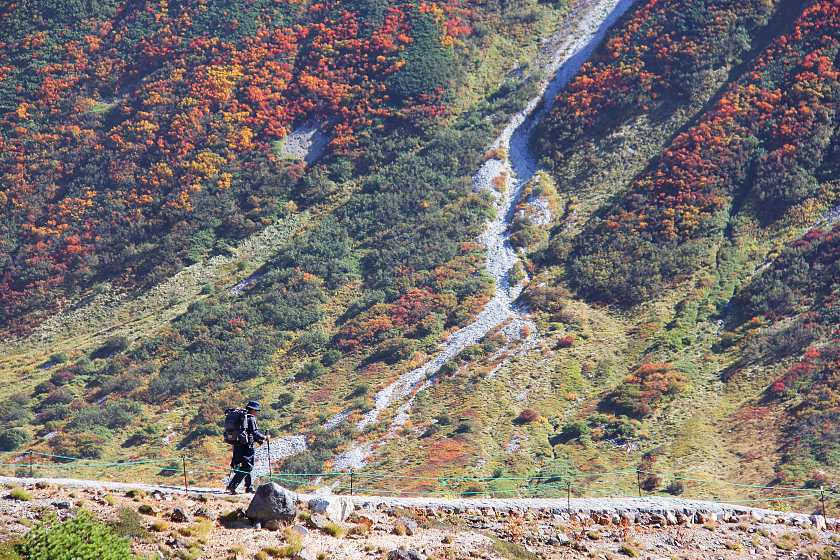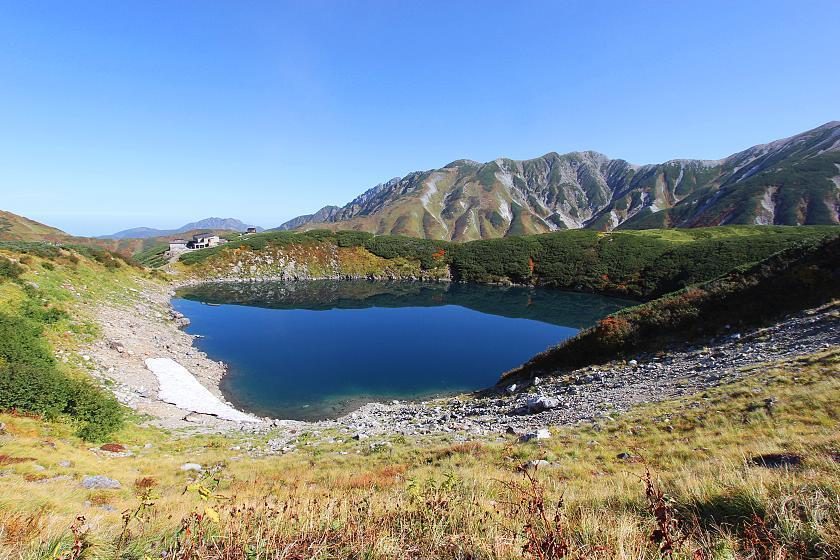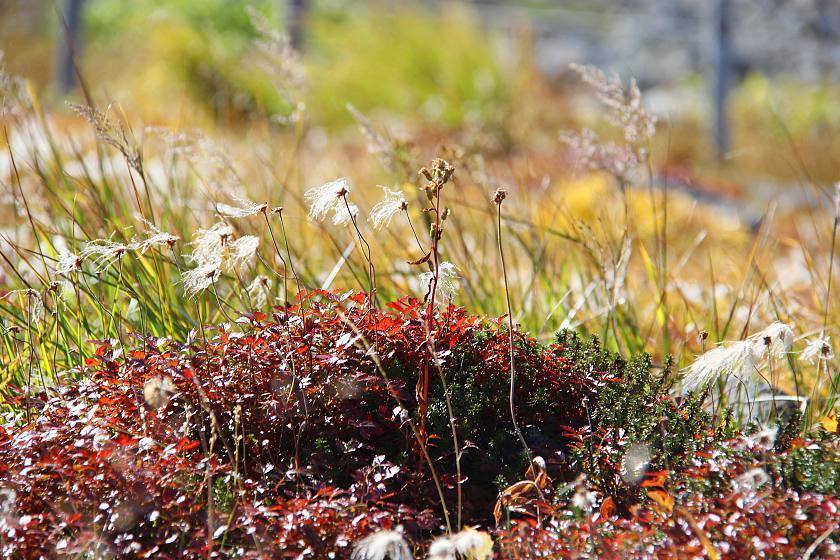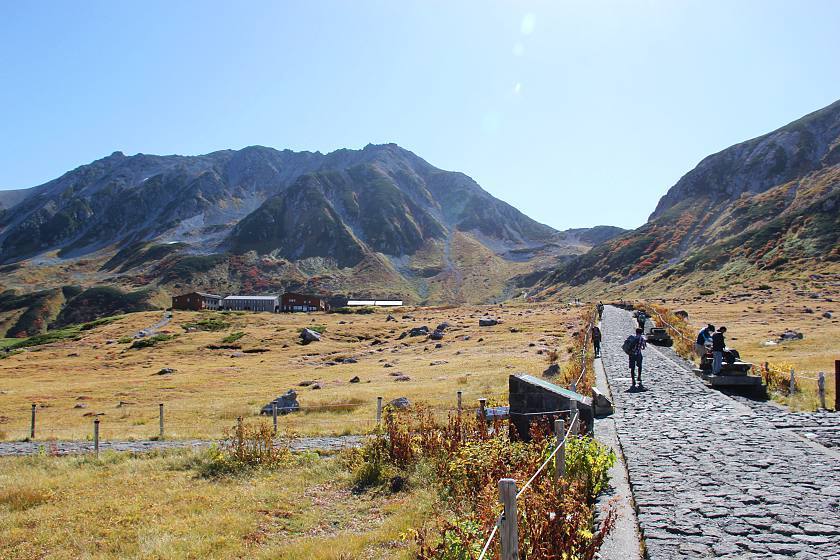 In working my way down from Murodo, my next point of exploration was along the Tateyama Ropeway, which, at 1.7 kilometers long, is the longest one-span ropeway in the country and typically attracts tourists through its breathtaking views.
The valley that the ropeway spans typically hits peak colors around early to mid-October and again, that appears to be the case this year, as the colors were beginning to emerge but weren't quite at their most spectacular yet, especially at the ropeway's lower levels. Despite this, the area is still just about worth a visit right now for color chasers, and, with lower temperatures over the coming days, I expect that the higher elevations of the ropeway will come into peak next week and from there the colors will trickle downwards.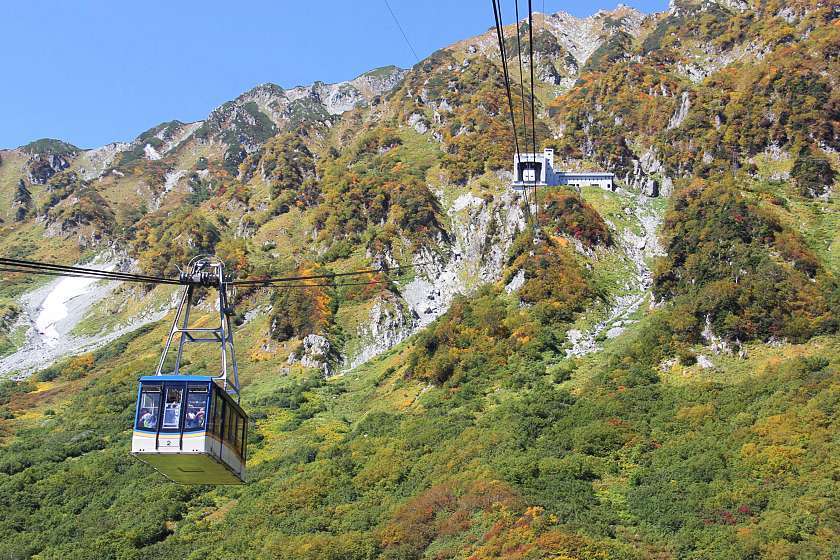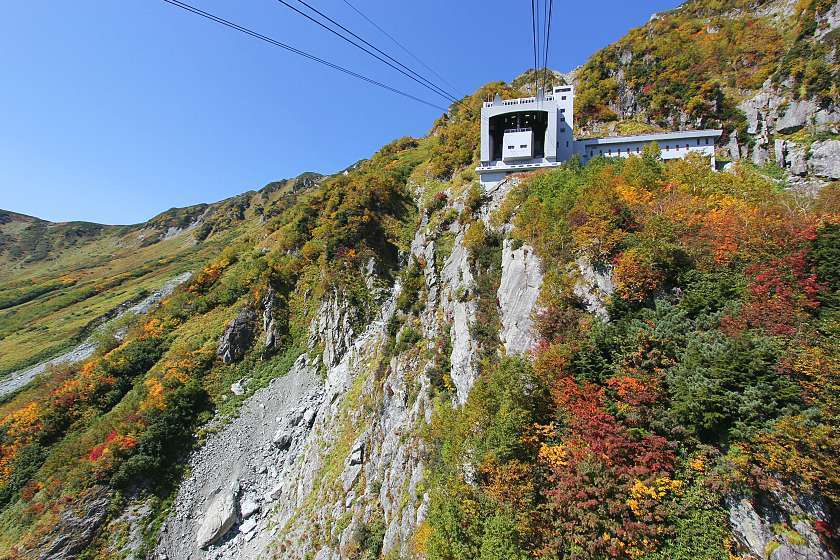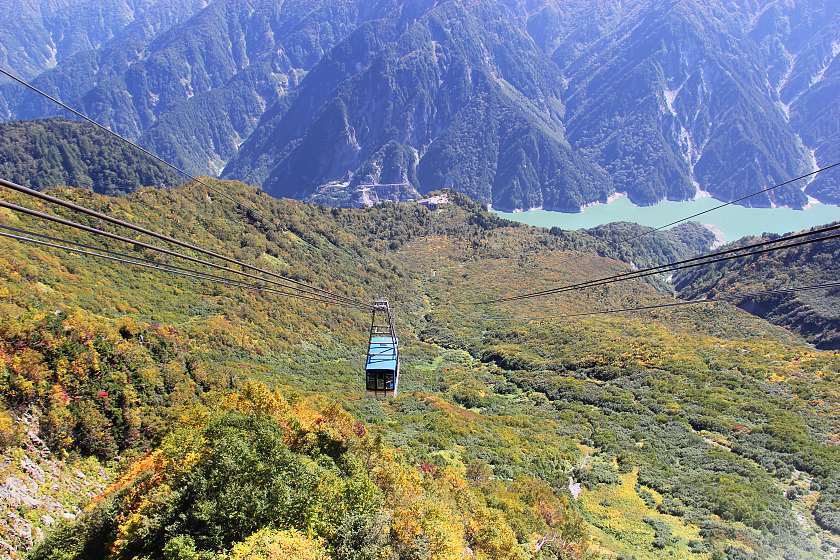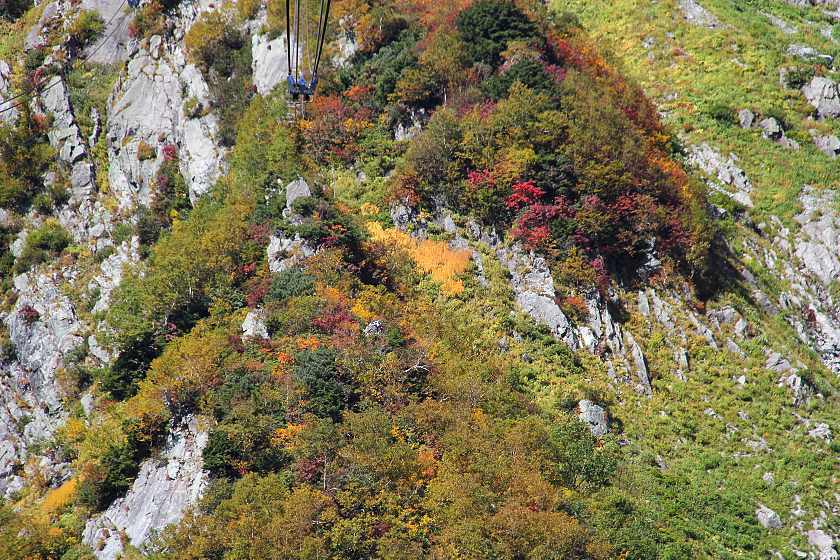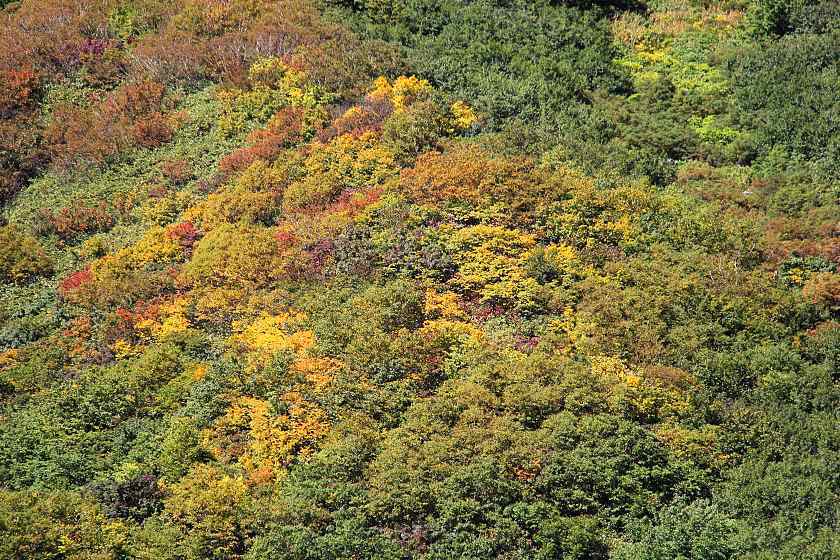 My final stop of the day was at the majestic Kurobe Dam, Japan's tallest dam, surrounded by pristine nature. Its characteristic stunning vistas aside, there was nothing to write home about here concerning the autumn colors with a few tinges of yellow to be seen around the lake, but still predominantly green. I expect that the dam still has two to three weeks to go before we see some concentration of color here.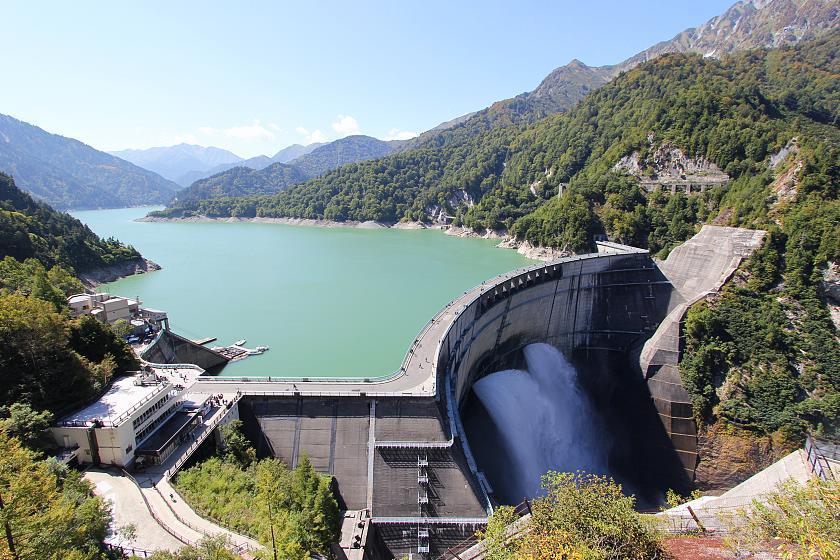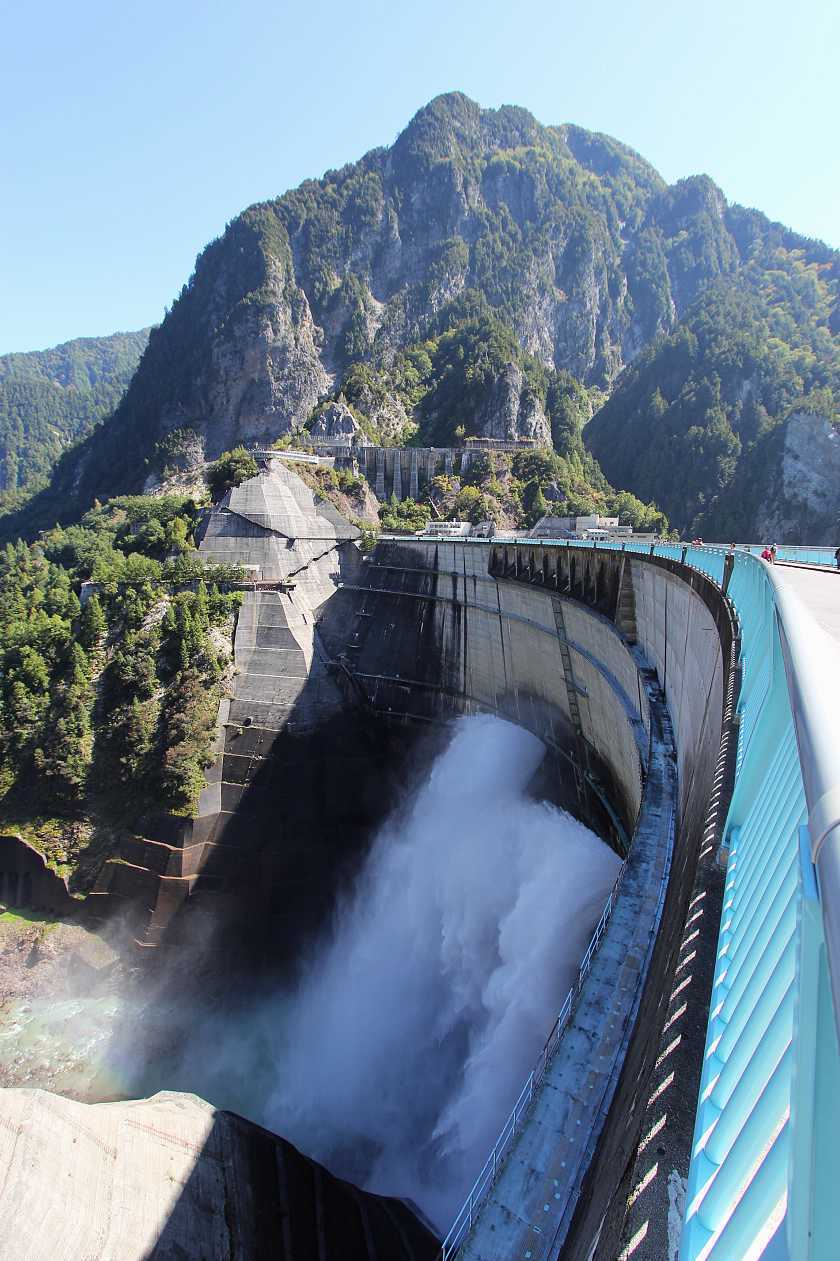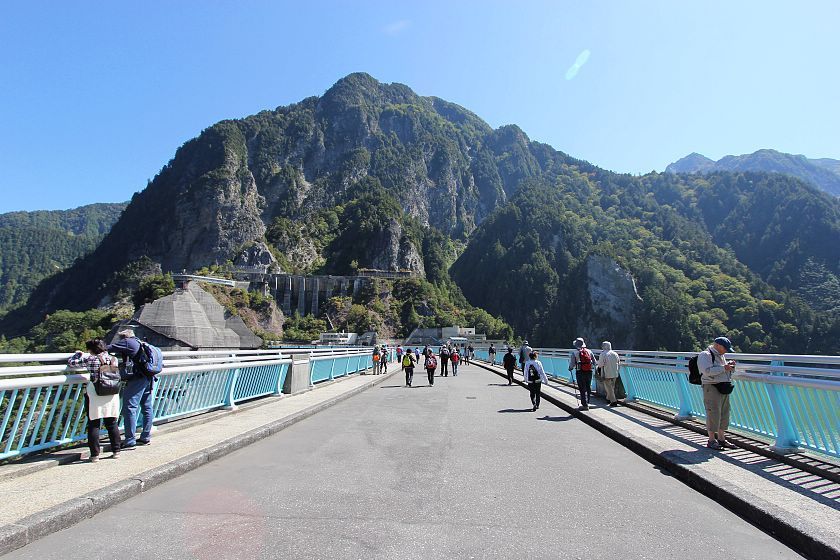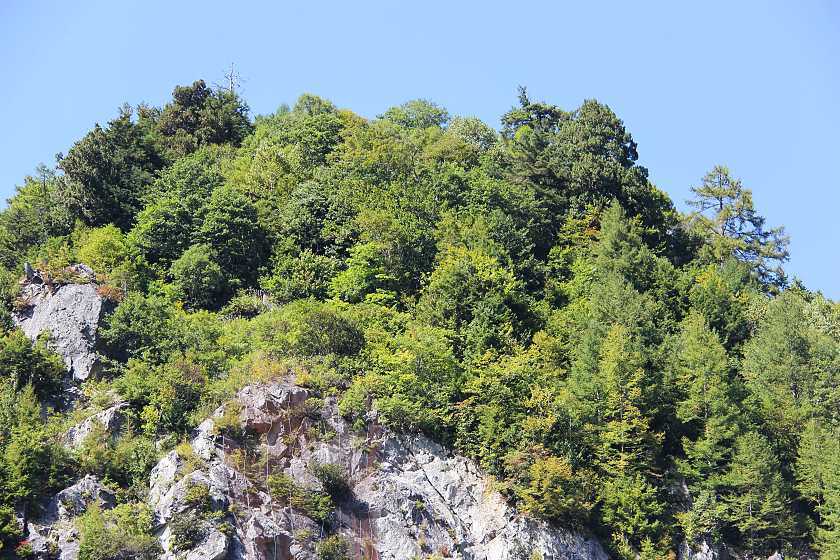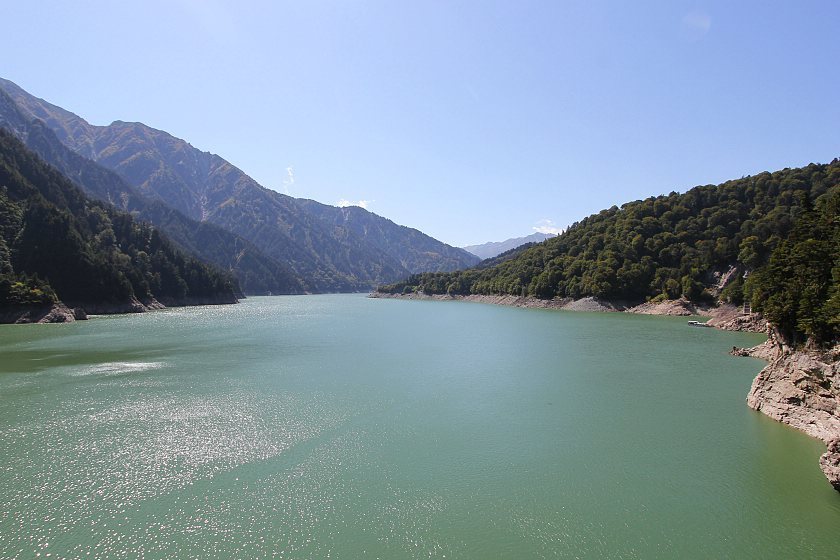 Questions? Ask in our forum.