Autumn Color Report 2012
Official autumn color reports by japan-guide.com
Where to see autumn leaves? - When do trees turn colors? - What trees turn colors?
Schedule of upcoming reports - Post your own report
2012/12/01 - Tokyo Report
by schauwecker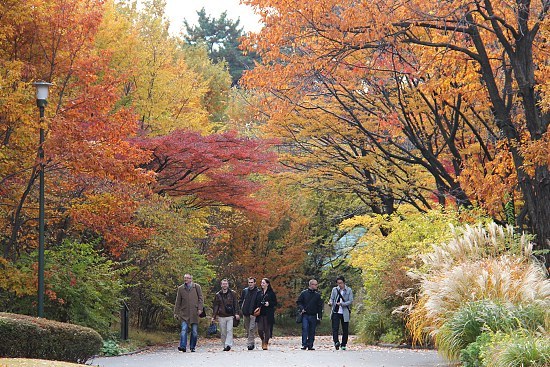 The first autumn color report of December comes from Tokyo, one of the last places in Japan to see its trees change colors. The seasonal spectacle had already advanced nicely earlier this week in many of Tokyo's best koyo spots and has further intensified in the meantime.
Colorful trees made up only a small minority in Kiyosumi Garden, a Japanese landscape garden east of central Tokyo. But the clusters of colorful cherry, ginkgo and other trees made for a very pleasant walk around the garden's pond.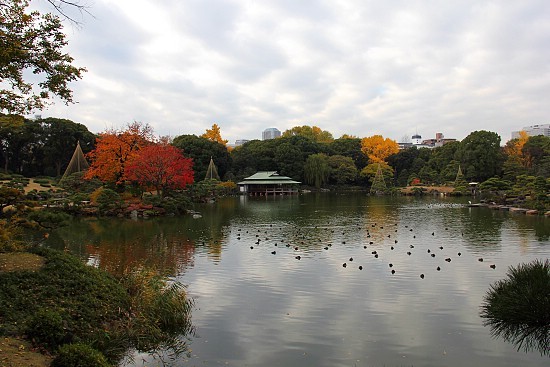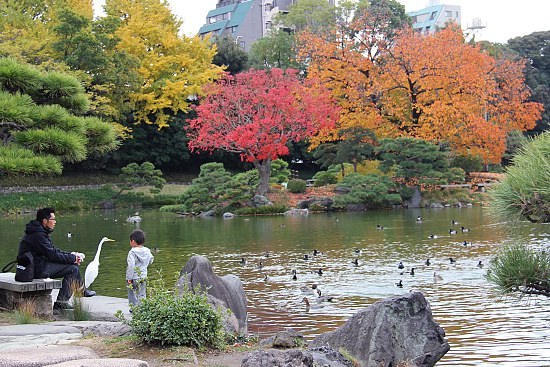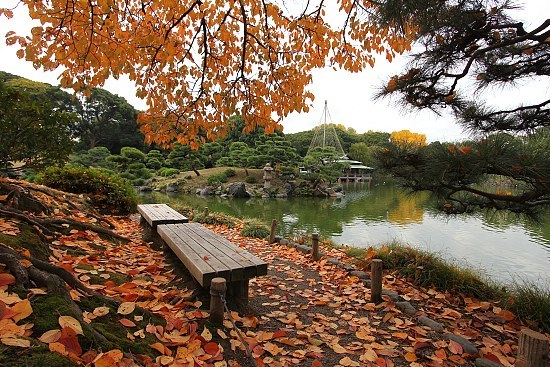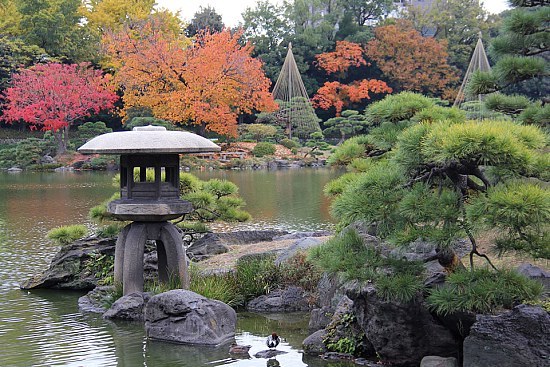 The Imperial East Gardens provided an extremely pleasant, autumnal backdrop for a walk in the very center of Tokyo. Overall, colors were still improving, especially those of the ginkgo and maple trees, and I think that quite a few colors here will survive into mid December.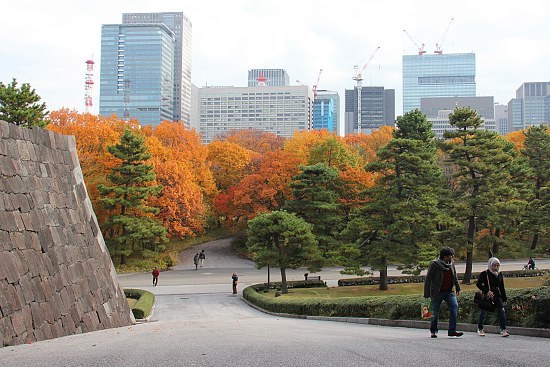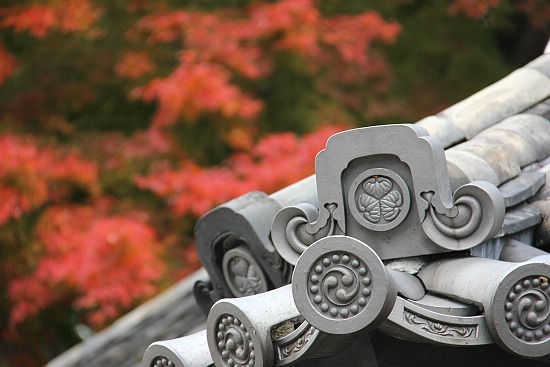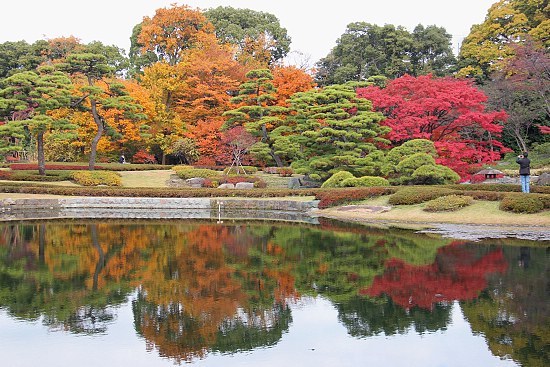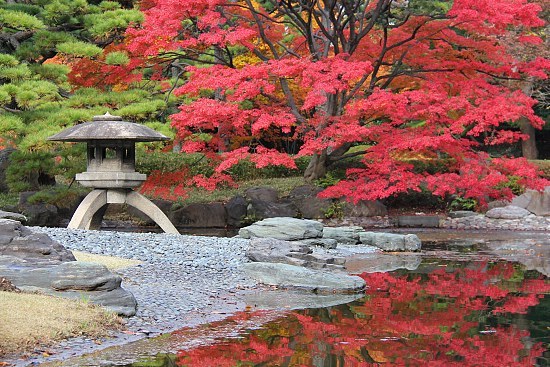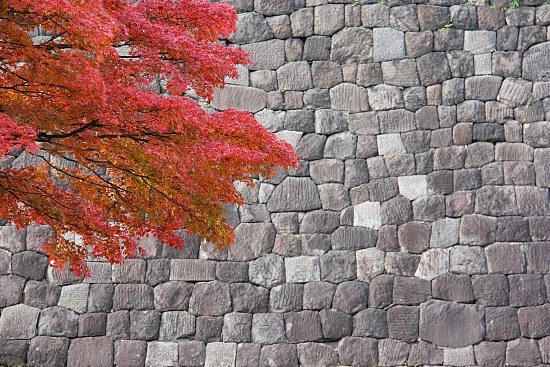 The Ginkgo Avenue (Icho Namiki) was at the peak of its seasonal beauty and attracted large numbers of koyo viewers on this Saturday. The trees were still at a relatively early stage of their peak with the easternmost of the four rows still somewhat greenish. The entire upcoming week should be great for viewing the trees and the carpet of leaves beneath.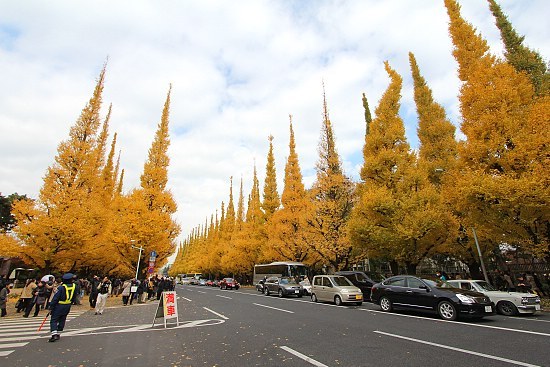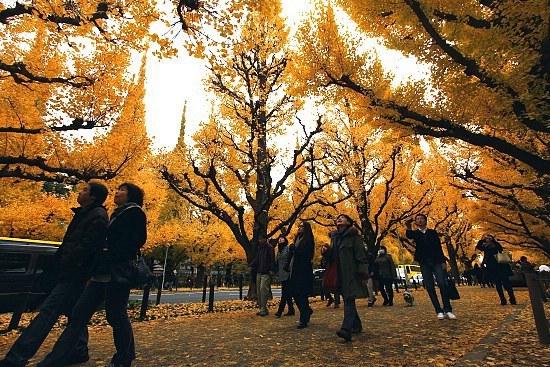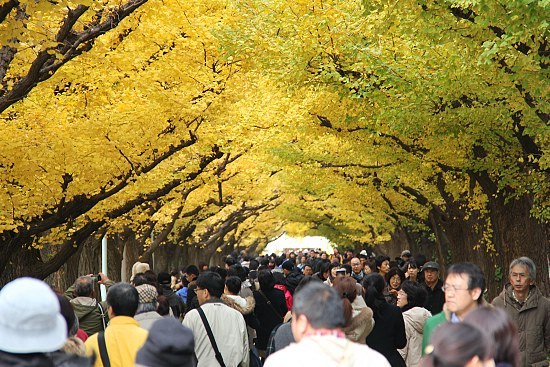 With its wide range of tree varieties, Shinjuku Gyoen had been a worthwhile autumn color destination for a couple of weeks already. In the meantime, the relatively late coloring maple trees have started to reach their peak, and I estimate that the park will continue to offer attractive colors for at least another week.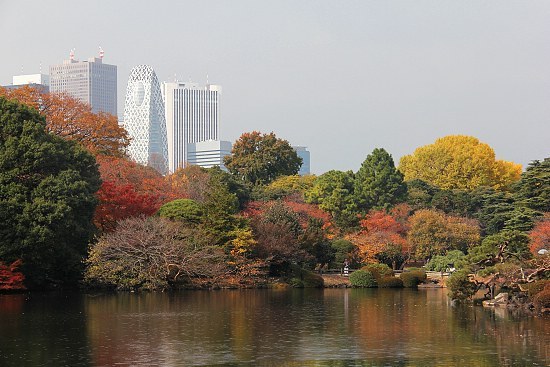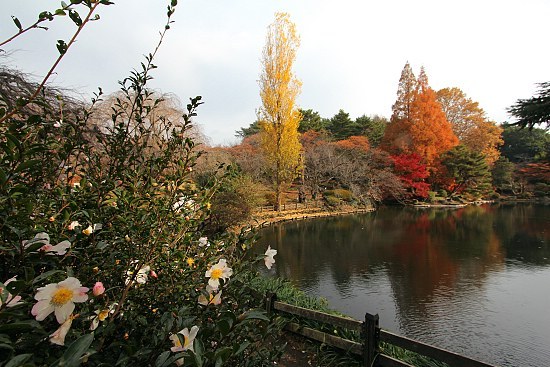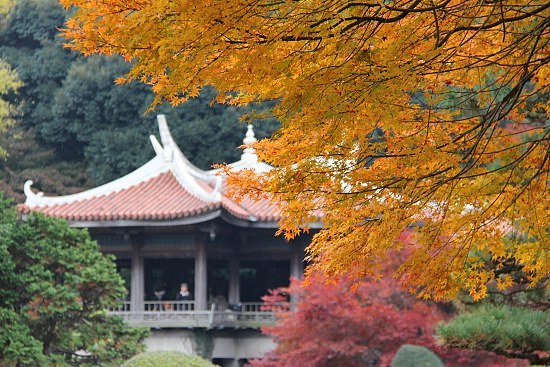 I concluded the day at Rikugien where the seasonal colors have considerably improved since my last visit ten days ago and looked spectacular. Nevertheless, I expect the colors to further intensify over the coming few days. Illuminations in the evenings continue through December 9 (daily until 21:00), but I expect that quite a few colors will last beyond that.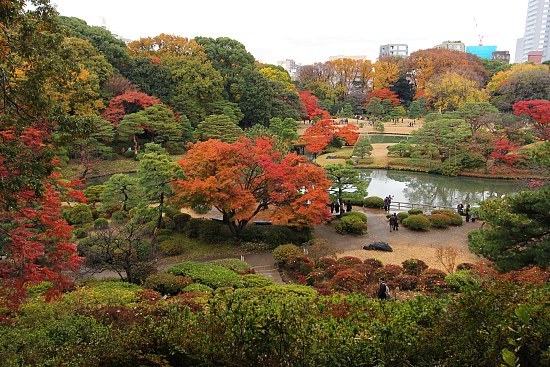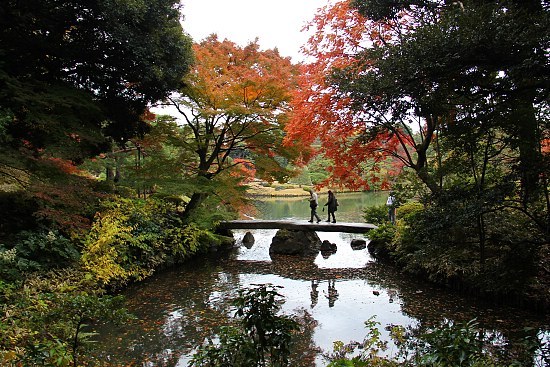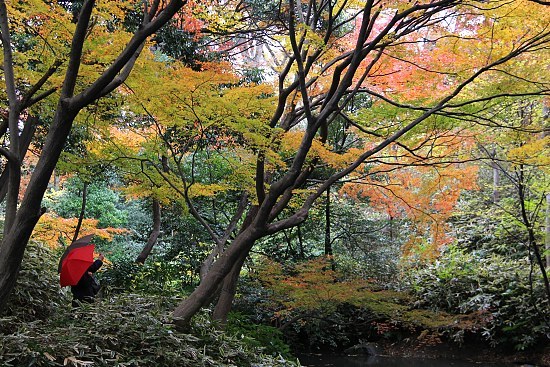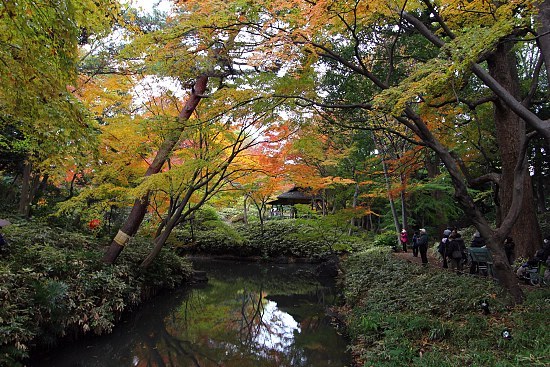 Questions? Ask in our forum.