Autumn Color Report 2014
Official autumn color reports by japan-guide.com
Where to see autumn leaves? - When do trees turn colors? - What trees turn colors?
Schedule of upcoming reports - Post your own report
2014/12/04 - Kanazawa Report
by raina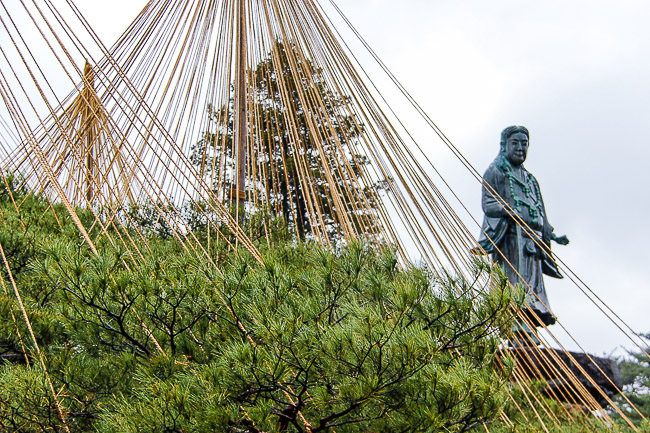 After the sunny weather in Kyoto yesterday, I headed to Kanazawa where there was a steady rain all day today. With most of the popular autumn color spots across Japan sporting more leaves on the ground than on the branches, our autumn color reports are drawing to a close. My only stop for today was Kenrokuen Garden, one of Japan's top three most beautiful landscaped gardens. The garden is very popular during autumn and spring when visitors can see the autumn colors and cherry and plum blossoms in the season.
Kenrokuen Garden was mostly green today as many of the autumn leaves had already fallen down - not at last due to strong winds that hit the area over the past couple days. Asides from the greenery, the umbrellas that everyone else was holding provided most of the color I saw at the garden. The garden was not crowded at all despite the handful of tour groups that were there. Garden staff were also preparing the trees for winter by tying supports to the branches and sweeping up the fallen pine needles and maple leaves. Entry into the garden costs 310 yen, additional fees for tea at the teahouse in the garden.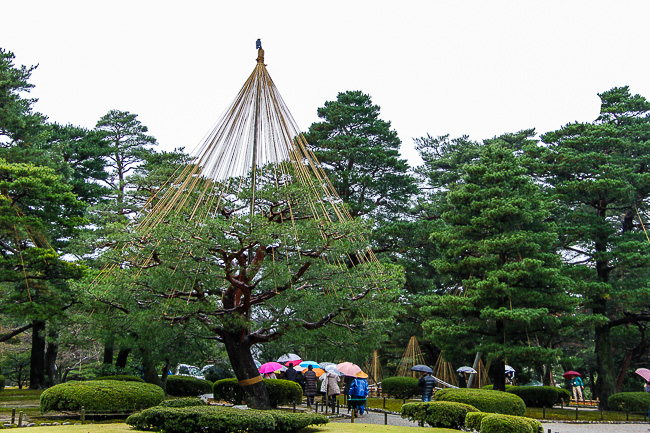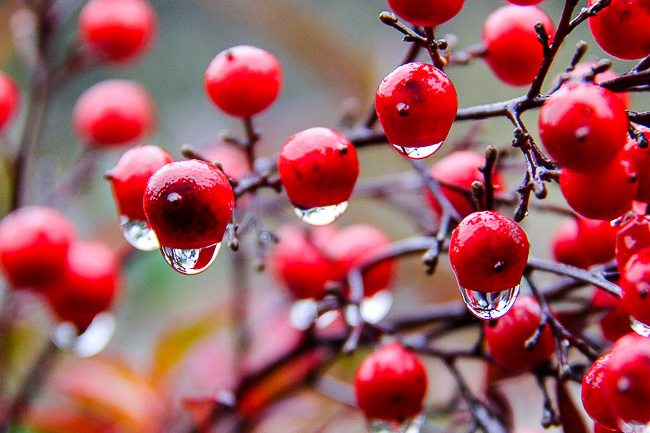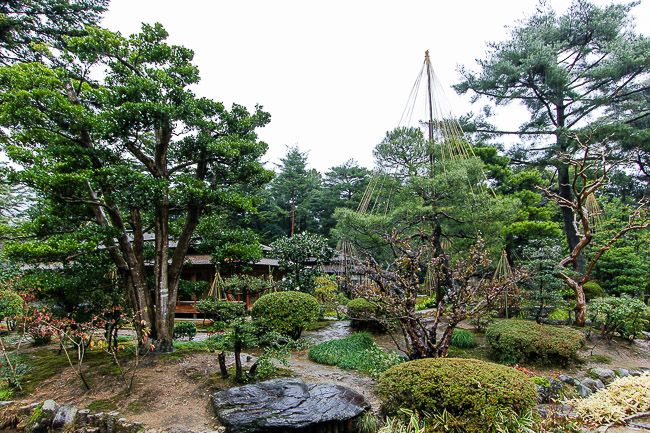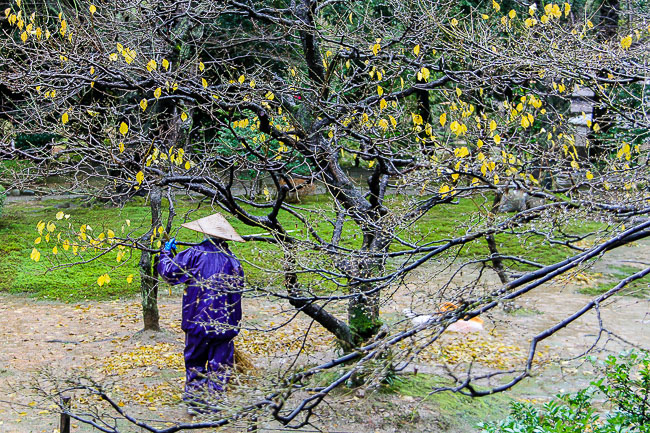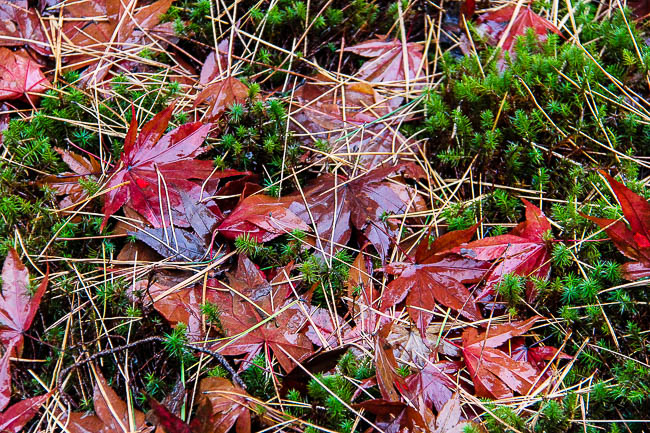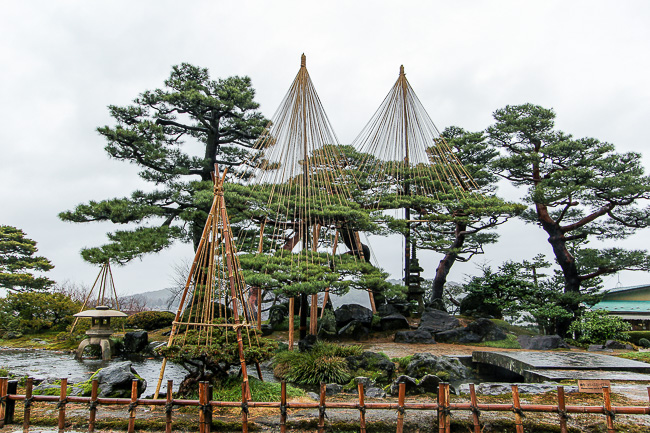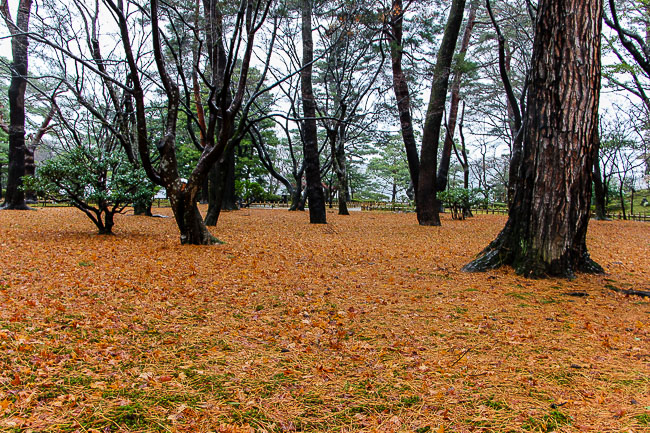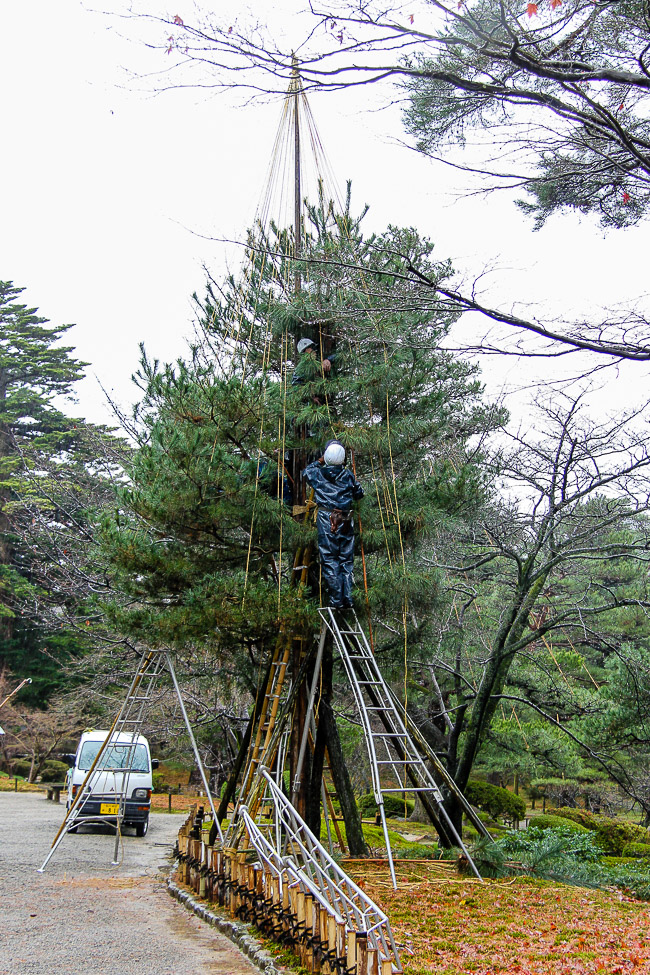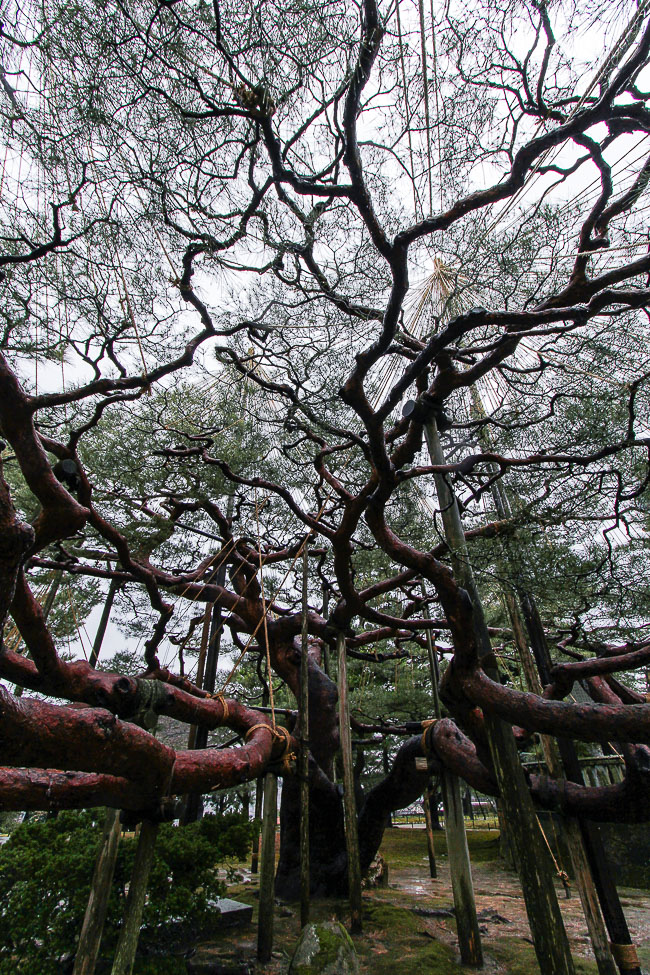 Questions? Ask in our forum.