Koyasan: Starting to Change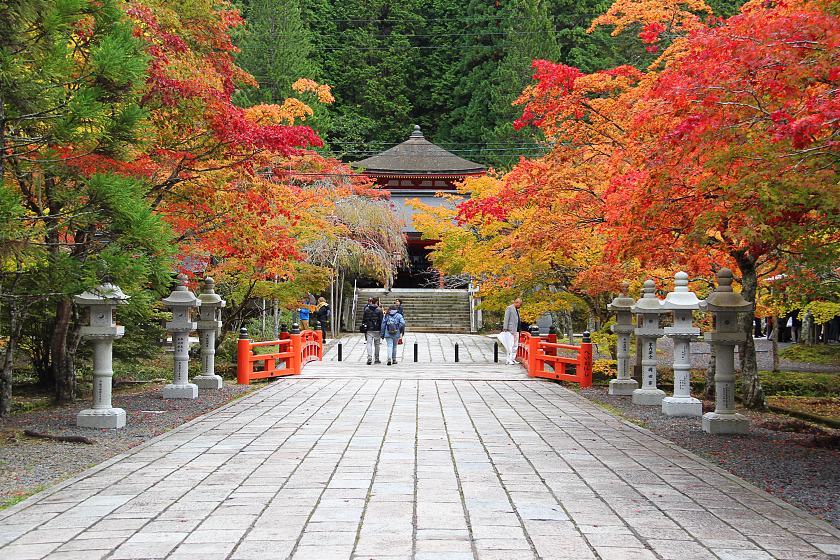 This year's autumn color season is progressing nicely as the color 'front' slowly moves down through the country, with colors expected to peak in the the tourist hot spots of Tokyo and Kyoto in the next few weeks.
In continuing our reporting from Kansai after Andrew's report from Kyoto at the beginning of this week, today I made a trip to Koyasan to see how the colors were faring on one of Japan's most sacred mountains. Many centuries ago Kobo Daishi established the headquarters of Shingon Buddhism on this sacred mountain, and today droves of visitors flock here eager to experience its various important religious sites and ethereal atmosphere.
On my exploration of the mountain I visited a number of the prominent religious and historical sites and took these in along with the state of the colors. All in all I found Koyasan's colors to be premature with the area generally not having reached its peak yet. Despite this, I saw plentiful explosions of color around the mountain that make it worth a visit for autumn enthusiasts. All in I expect that Koyasan will reach its period of optimum viewing in around one to two weeks barring any extreme weather.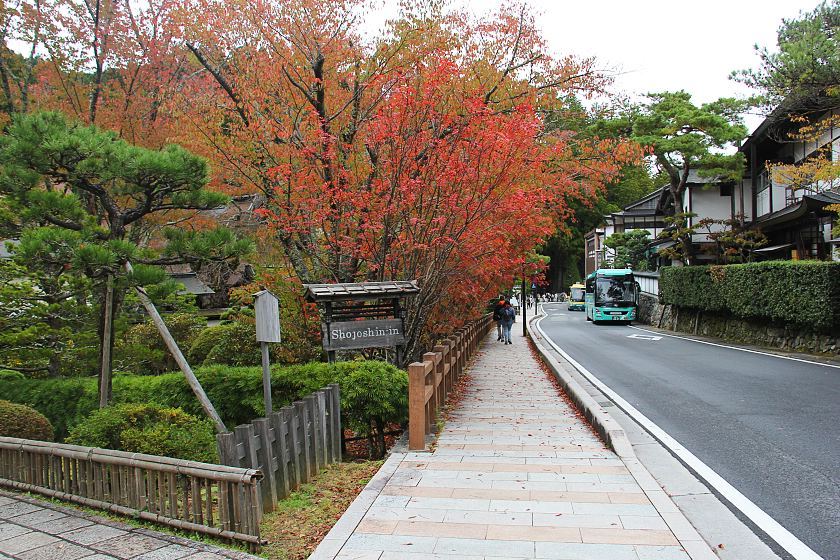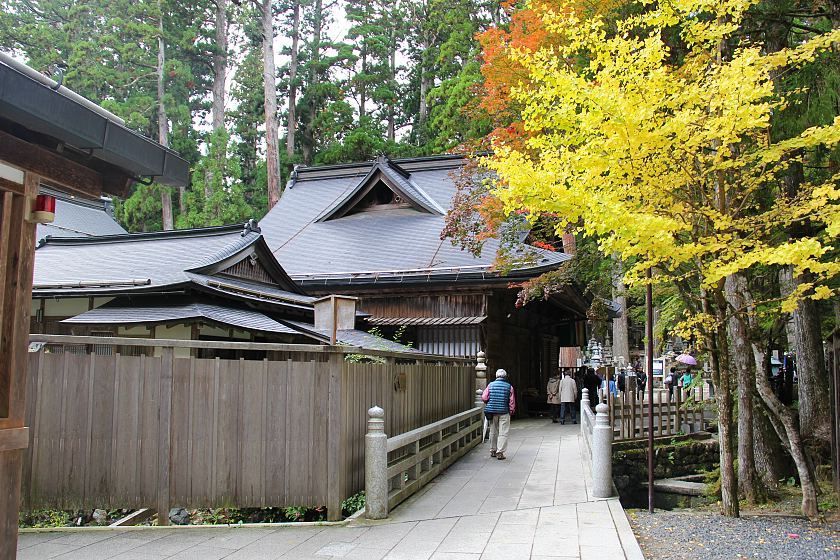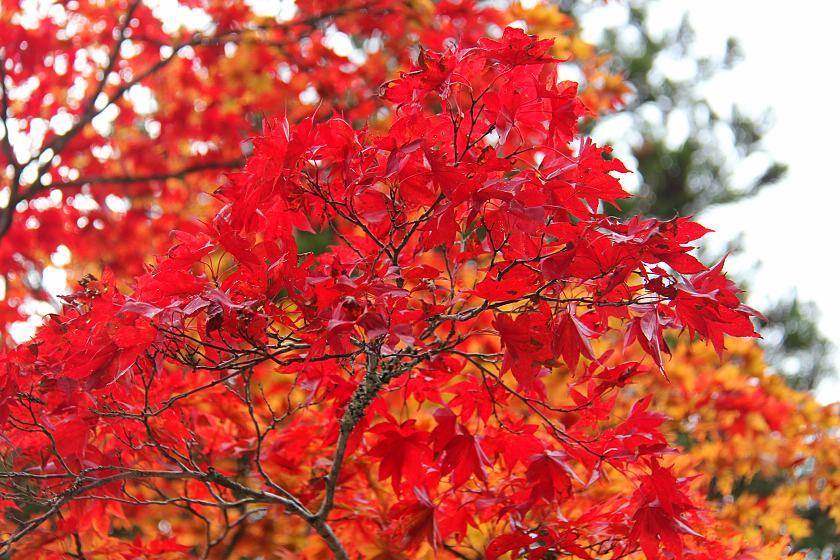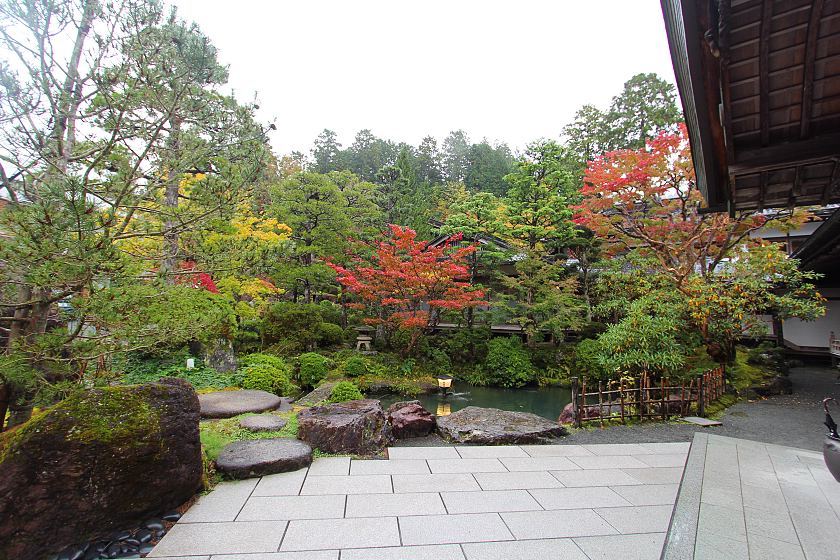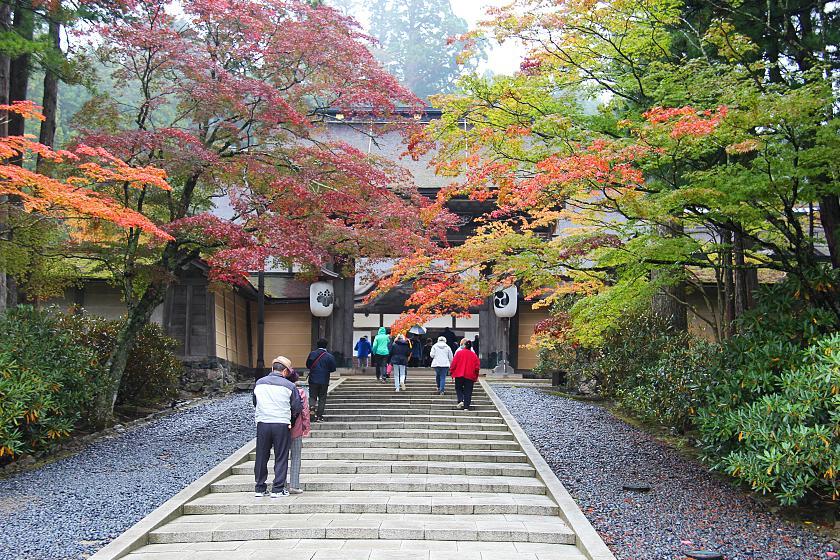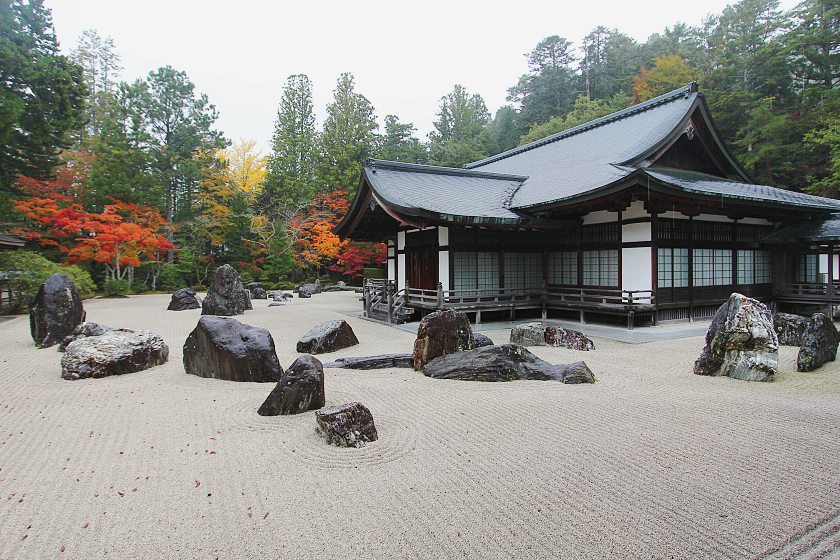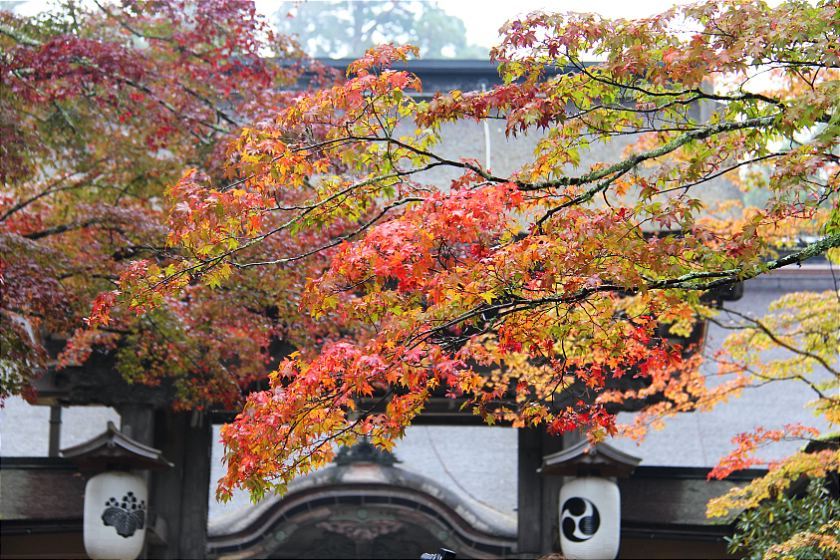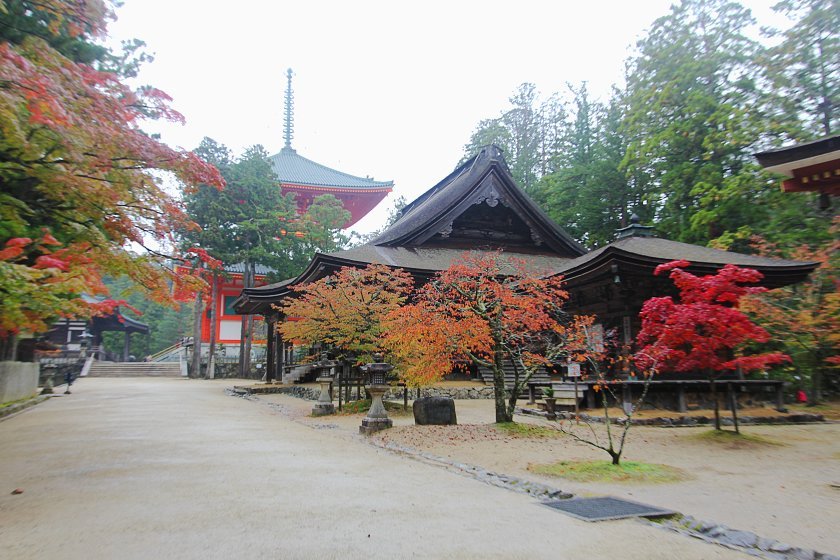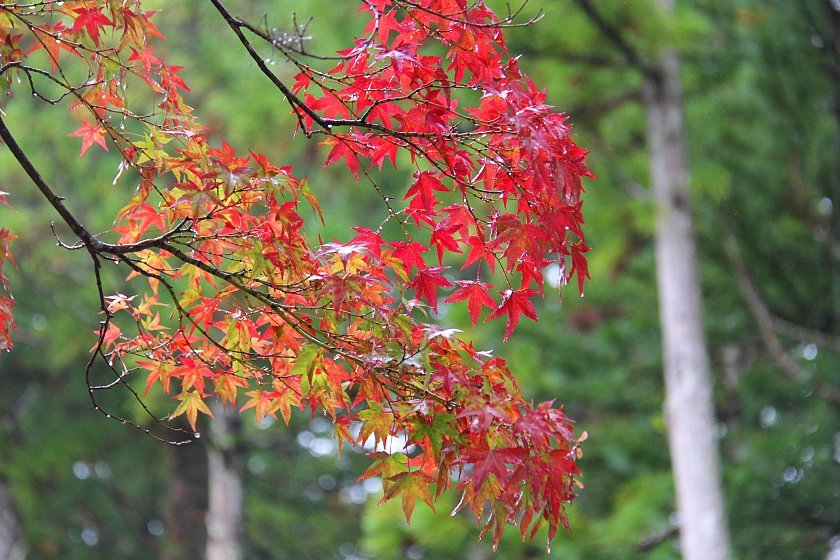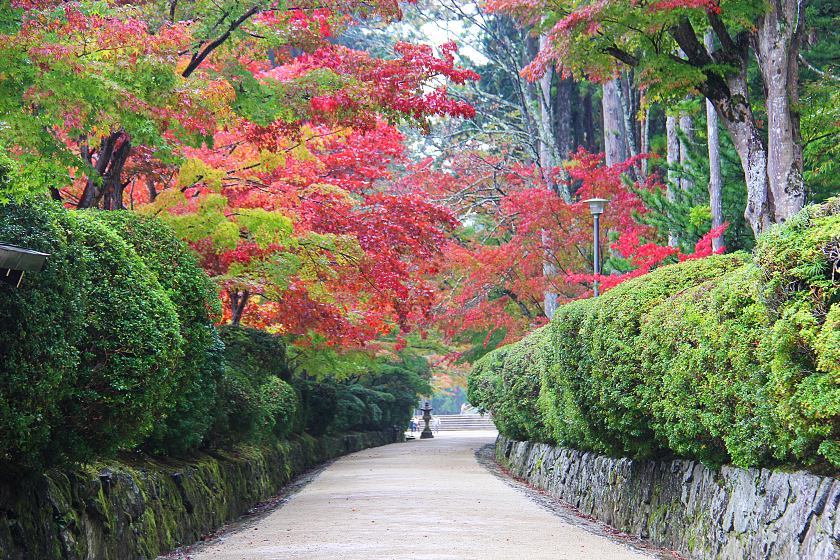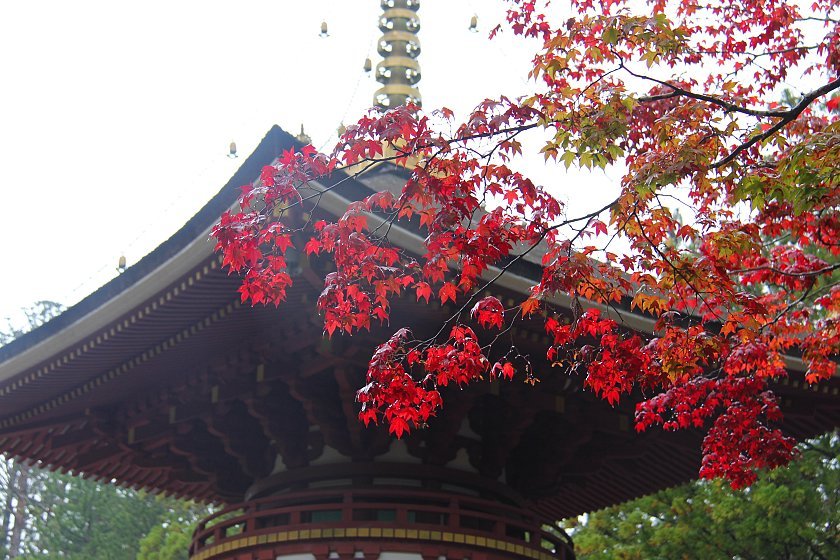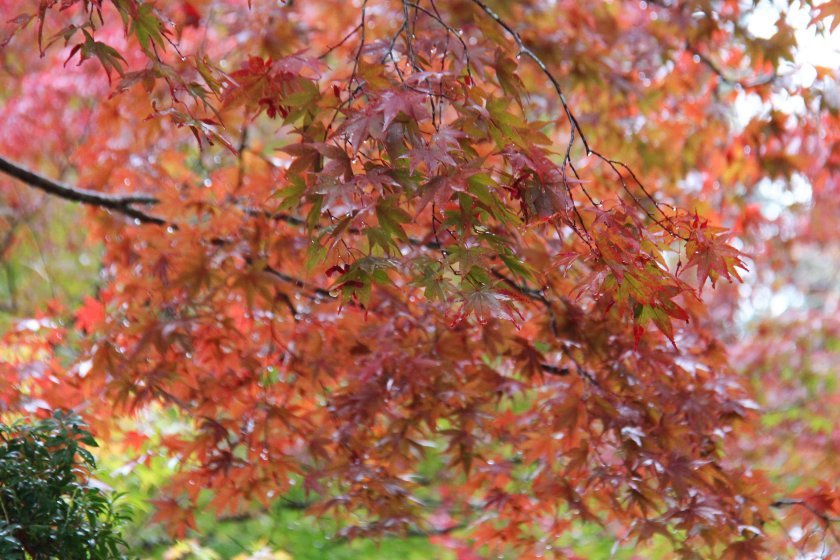 Questions? Ask in our forum.