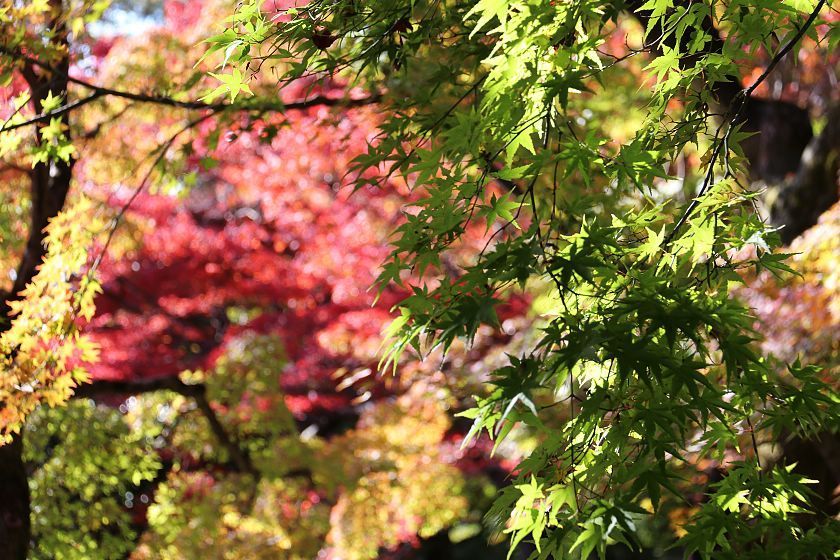 Two weeks after our first autumn color report from Kyoto, I revisited the city today to find that the peak of the autumn color season there is just about to start.
Overall the trees were still improving their colors, but some spots have already entered their best viewing period. The colors are particularly advanced in the mountains north of Kyoto, such as at Ohara and Takao, but even in central Kyoto some vibrant colors could already be seen.
I expect the peak season in Kyoto to last through the rest of the month, and in some spots into early December.
Arashiyama was generally not quite at its peak yet, although some spectacular colors could already be spotted here and there. Particularly nice was the pond area of Tenryuji Temple where the colors were already at their peak.
The seasonal colors on the mountain slopes behind the Togetsukyo Bridge and on the grounds of Jojakkoji Temple were still a few days away from their peak, but already very pleasant to look at. I estimate the peak of the season there to start in the next couple of days and last into the early days of December.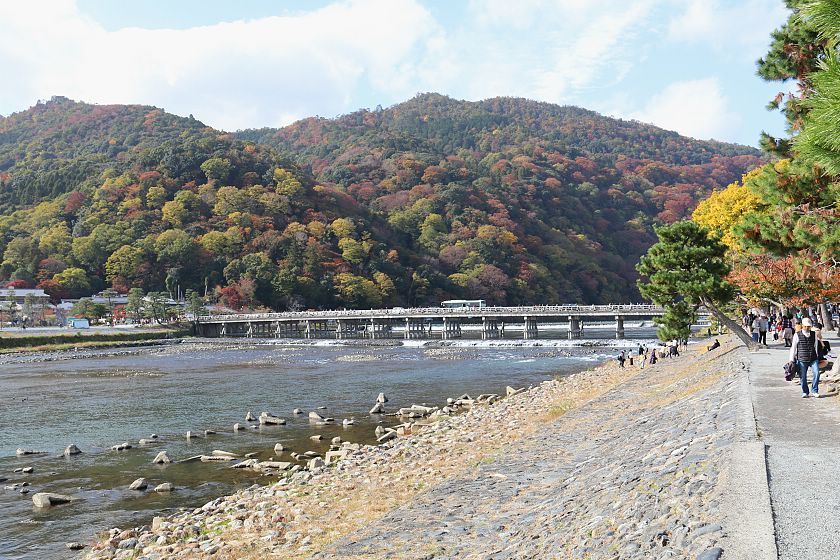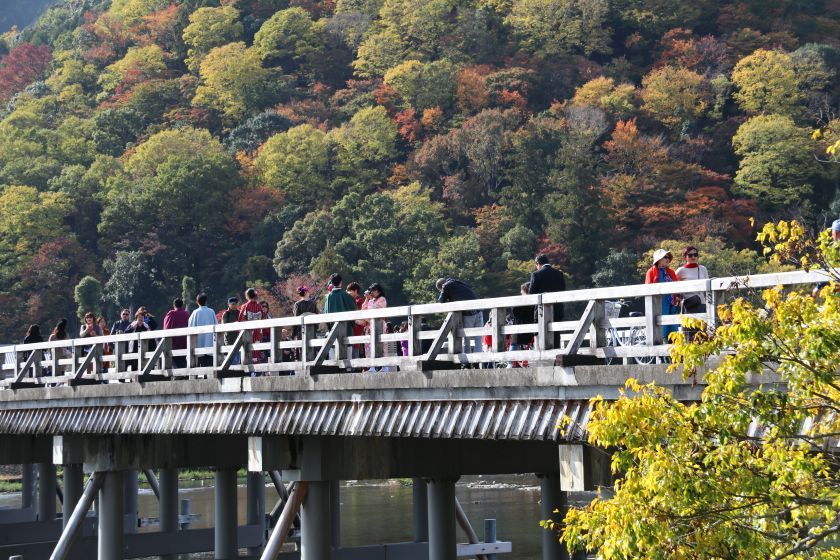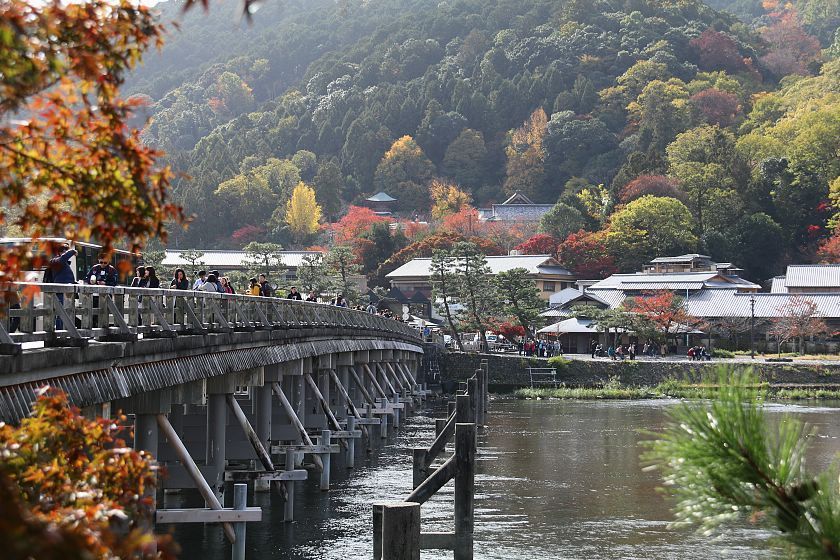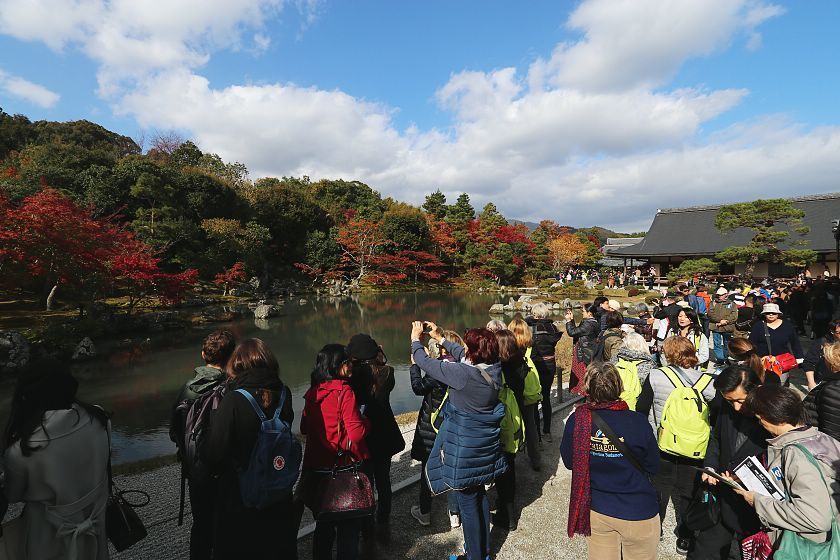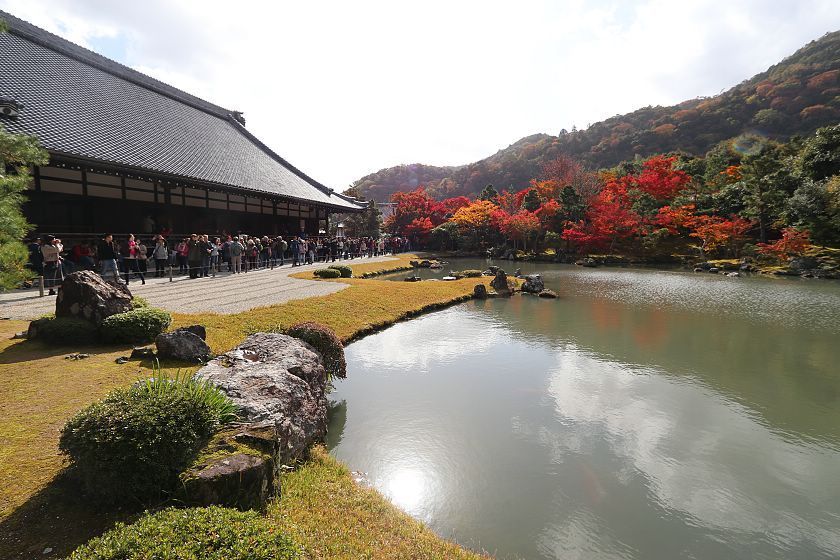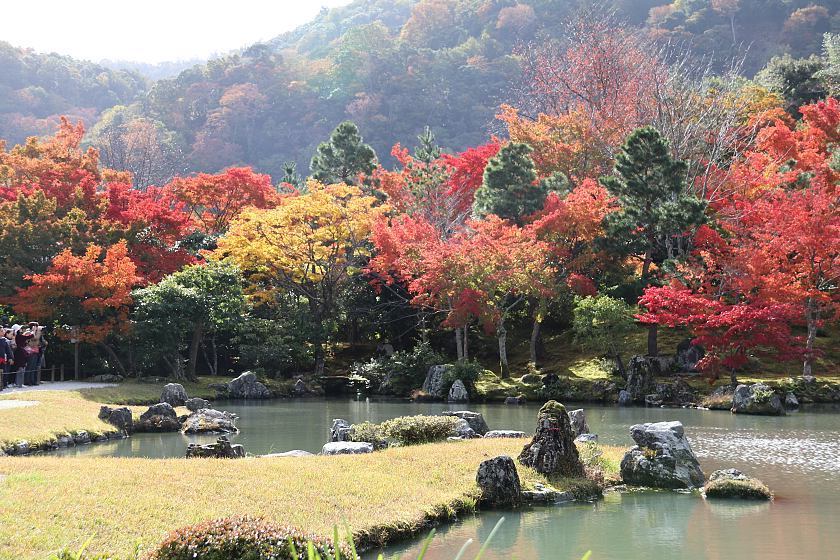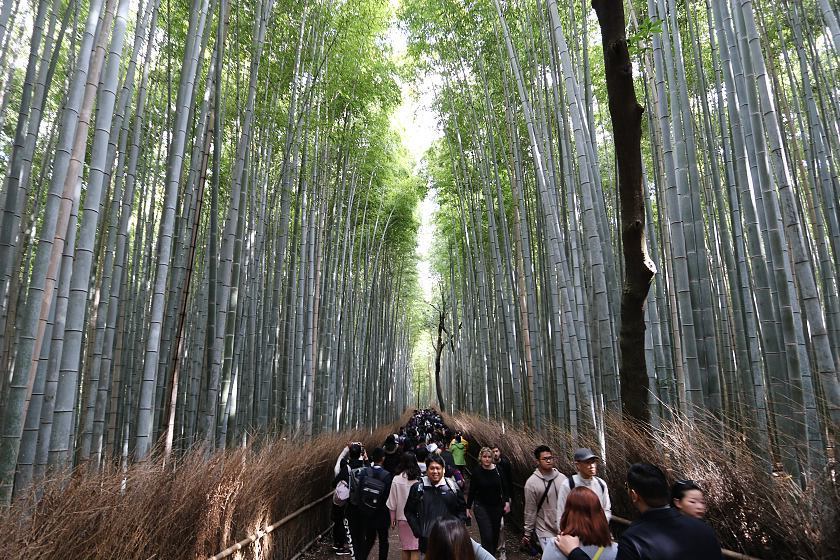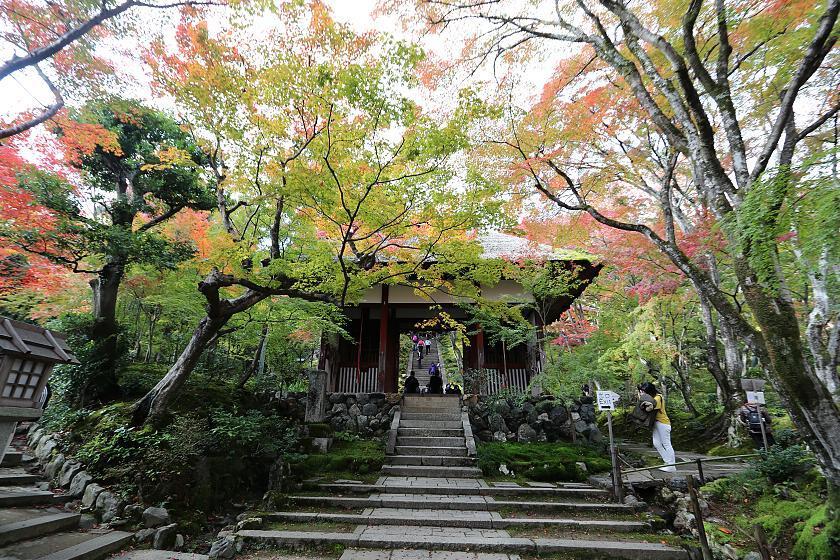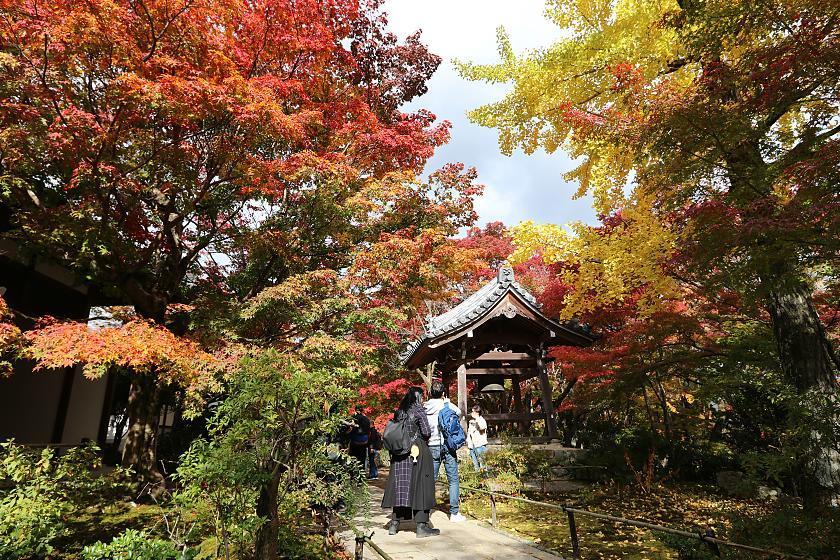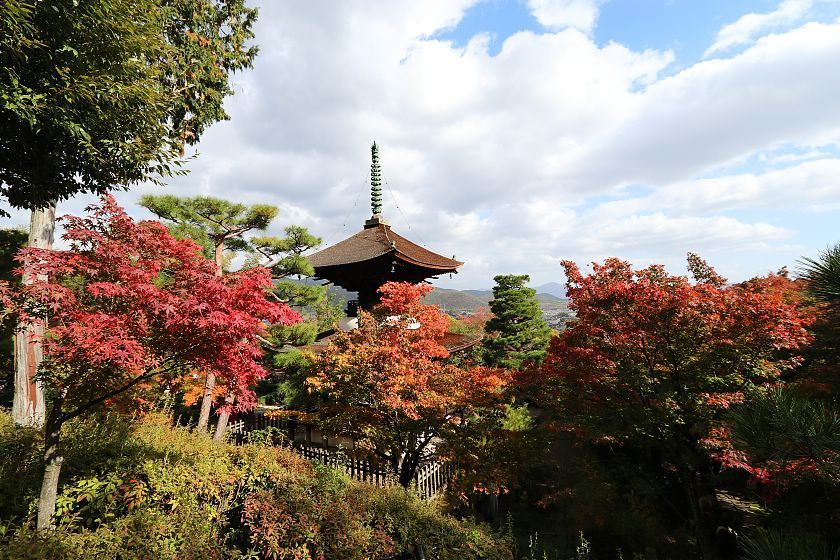 Arguably the most crowded temple during the peak of the autumn colors, Tofukuji Temple, was still relatively "calm" today when I visited around 1pm. Even though an endless flow of people was entering the temple, there were no waiting times, and the visiting experience was not too stressful.
Quite a few trees on Tofukuji's grounds were already at the peak of their autumnal beauty, but overall there is still some room for improvement. I expect the temple to be at its peak for much of the rest of the month.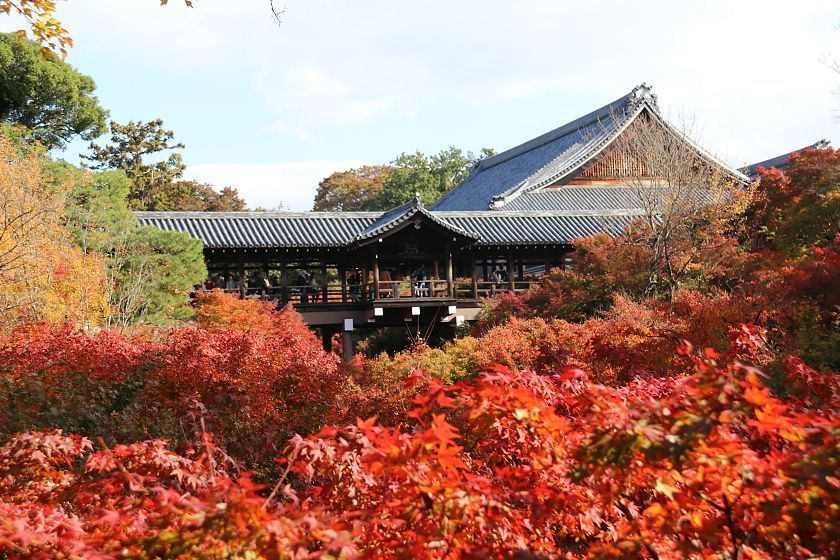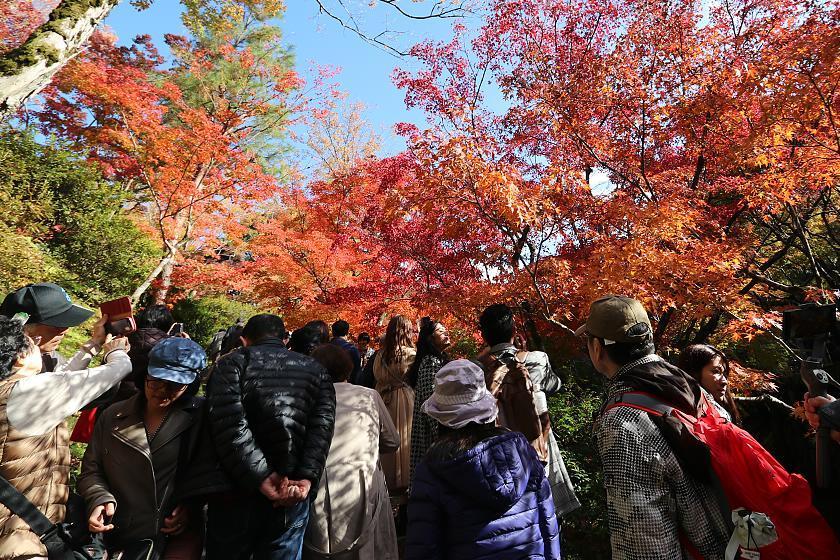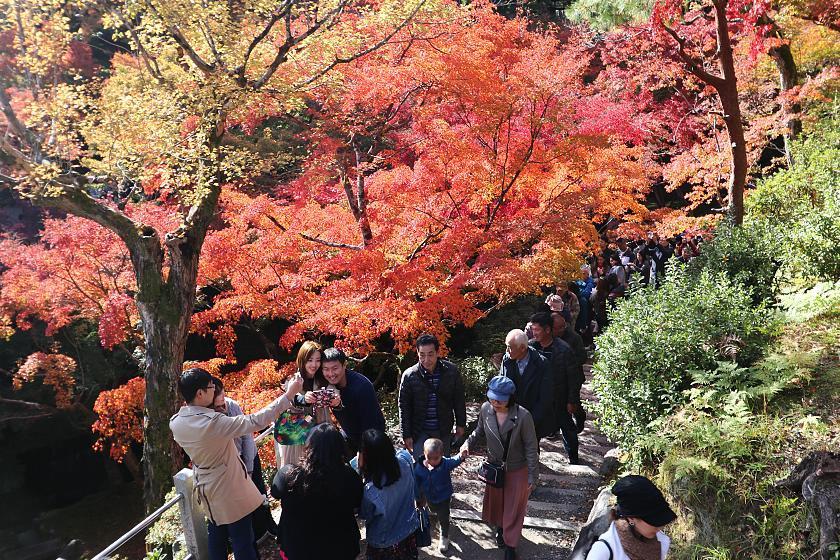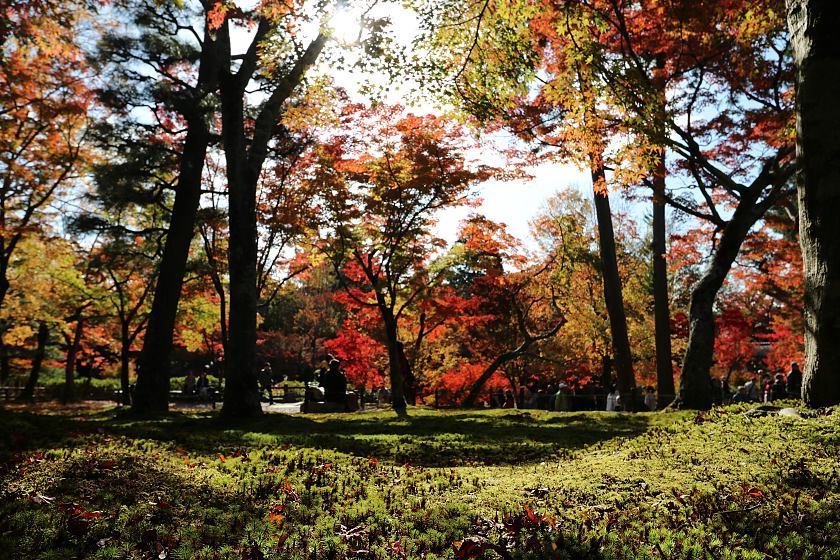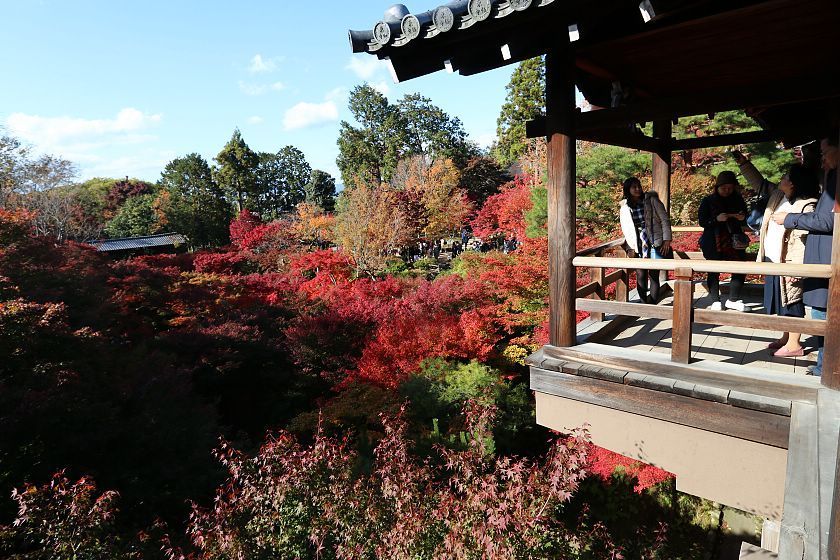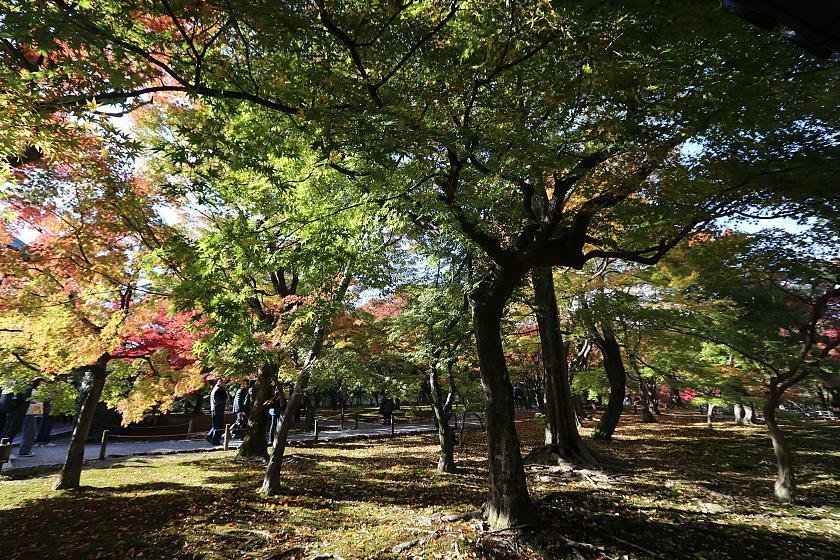 The colors at Eikando, another of Kyoto's best autumn color spots, were also still improving, but overall the seasonal displays have already reached such a vibrancy that it must be considered to have entered the best viewing period. I expect the colors to remain nice for the rest of the month.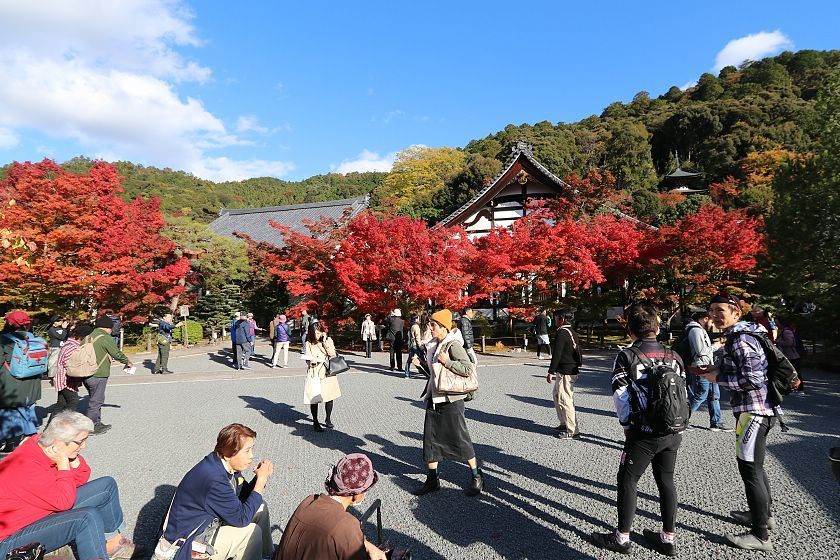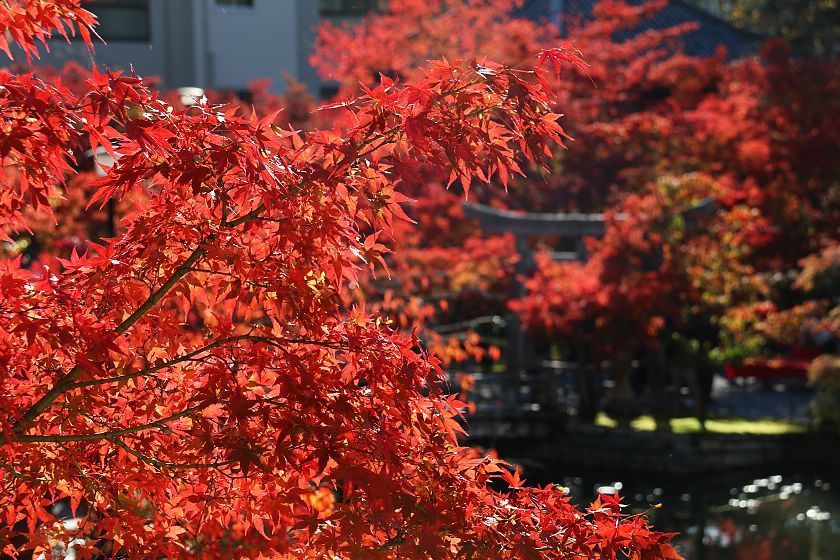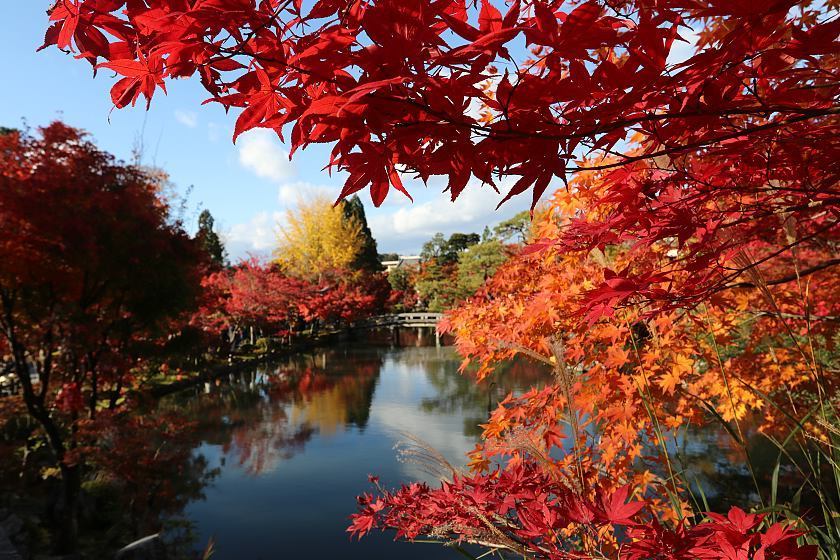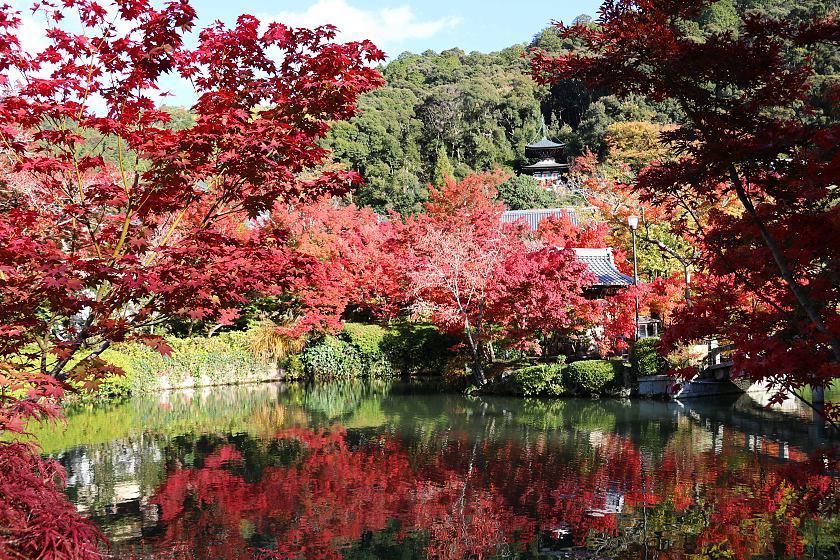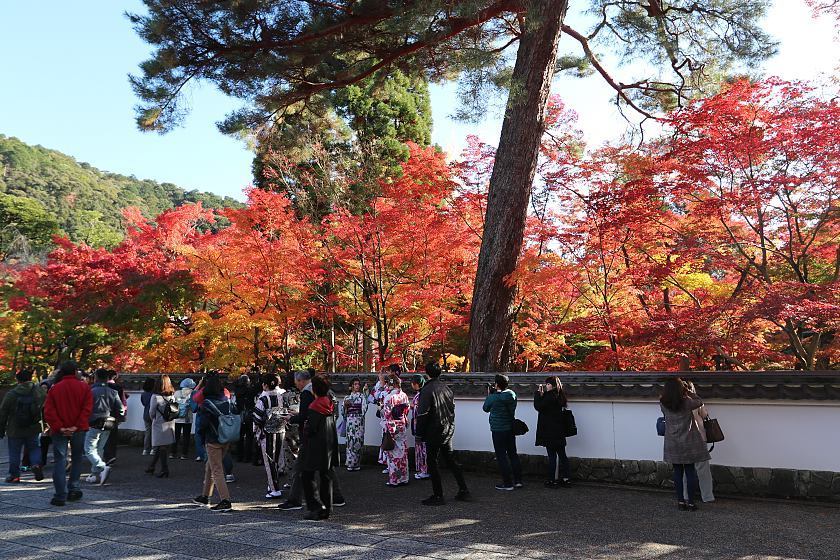 Questions? Ask in our forum.