Autumn Color Report 2013
Official autumn color reports by japan-guide.com
Where to see autumn leaves? - When do trees turn colors? - What trees turn colors?
Schedule of upcoming reports - Post your own report
2013/10/14 - Fujisan Report
by sean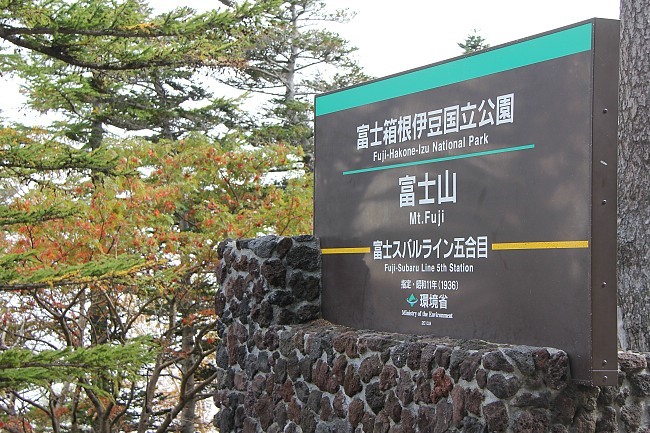 It was my first time to Mount Fuji since it received its Unesco World Heritage status. I visited a few popular autumn color spots in the Fuji Five Lakes area and went up to the fifth station of Mount Fuji. It is weeks early before the autumn colors typically reach their best in the areas around the foot of Mount Fuji, but up at the fourth and fifth stations they can already be seen in abundance.
I started the day early at the northern shores of Lake Kawaguchiko and caught some nice views of Mount Fuji. Many anglers were already there fishing in the morning sun, joined by walkers on a morning stroll by the lakeside. The trees were overall still very green and judging from our past visits in 2010, 2011 and 2012, it would take another three weeks or so before the best colors can be observed here. The maple trees at the nearby maple corridor showed tinges of red, but it would similarly takes a few more weeks of brisk weather before they reach their peak.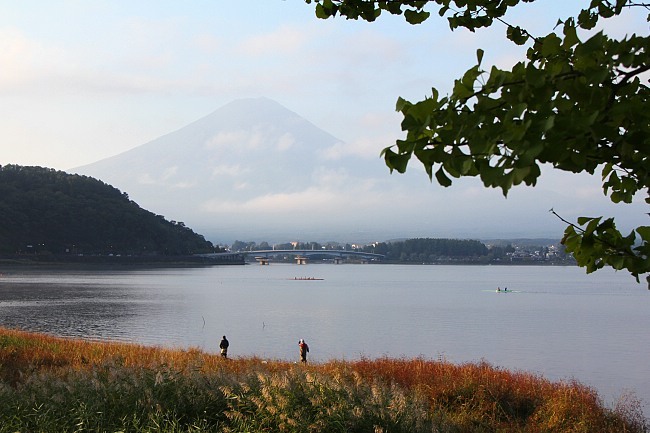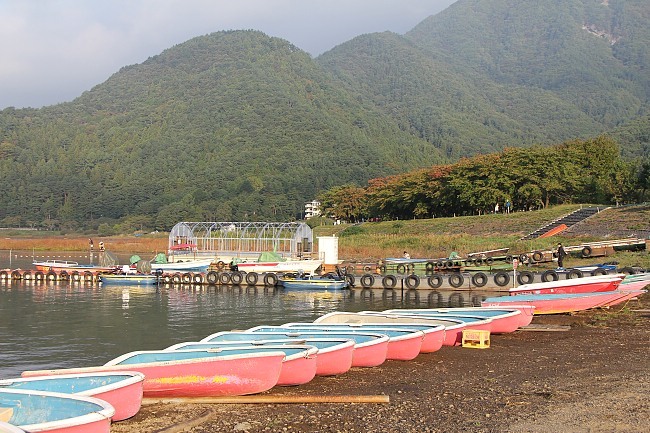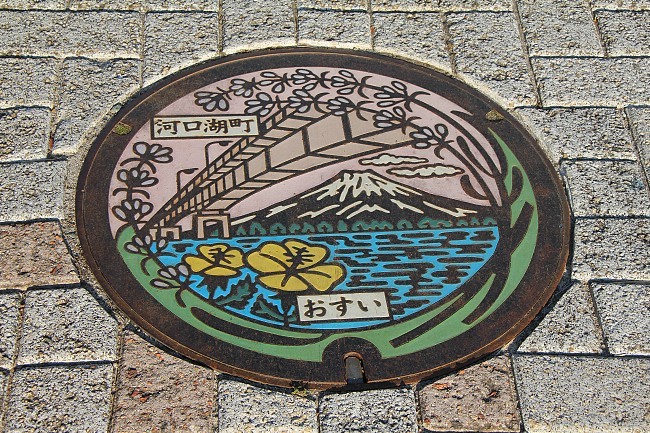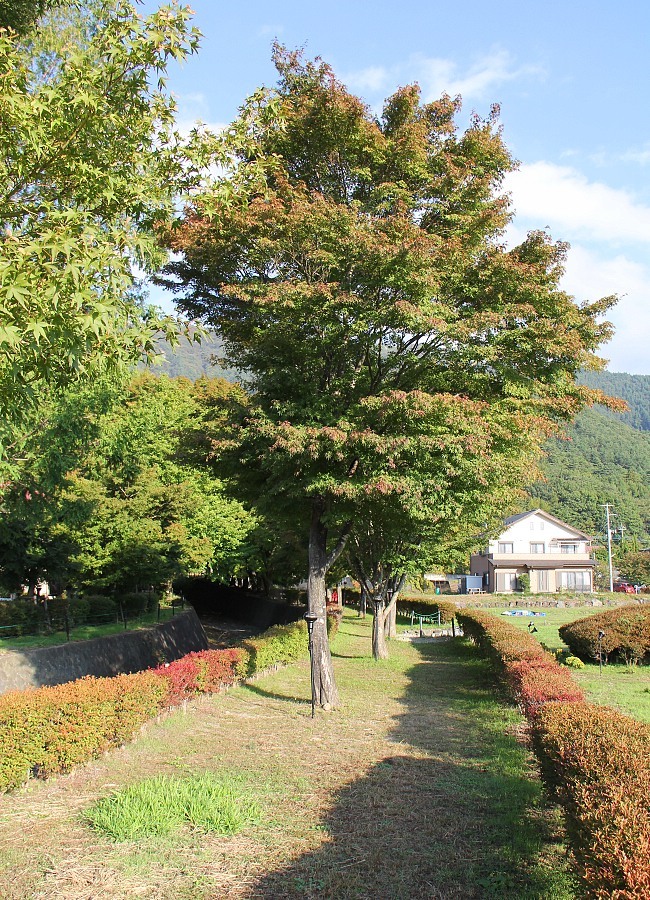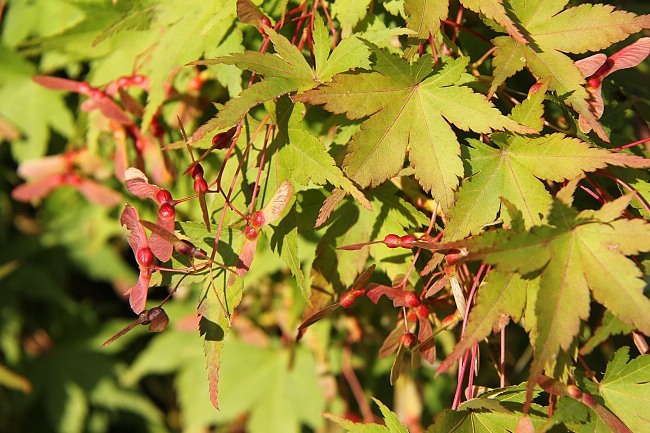 My next stop was at the Chureito Pagoda at the Arakura Sengen Shrine. This is a famous cherry blossom spot as one is able to catch views of the pagoda and sakura with Mount Fuji in the backdrop on clear days. During fall, the cherry trees delight with their leaves instead of their flowers, which turn red usually before the maples do. The cherry trees were not yet at their halfway mark when I visited, and another week or two of crisp temperatures will be needed to cajole the best colors out of them.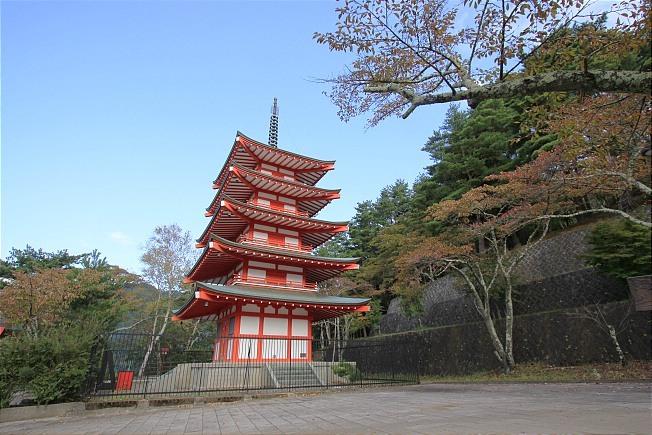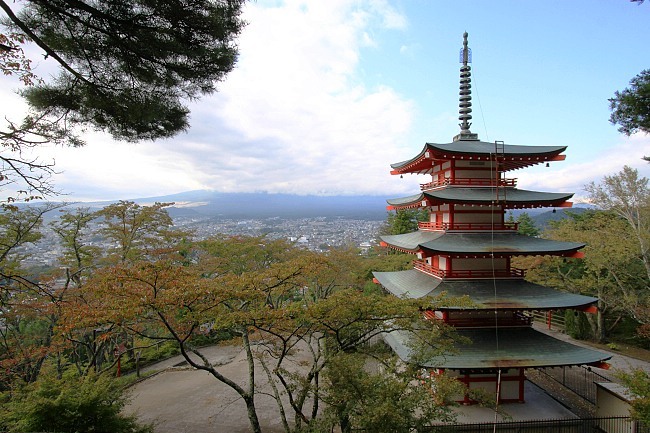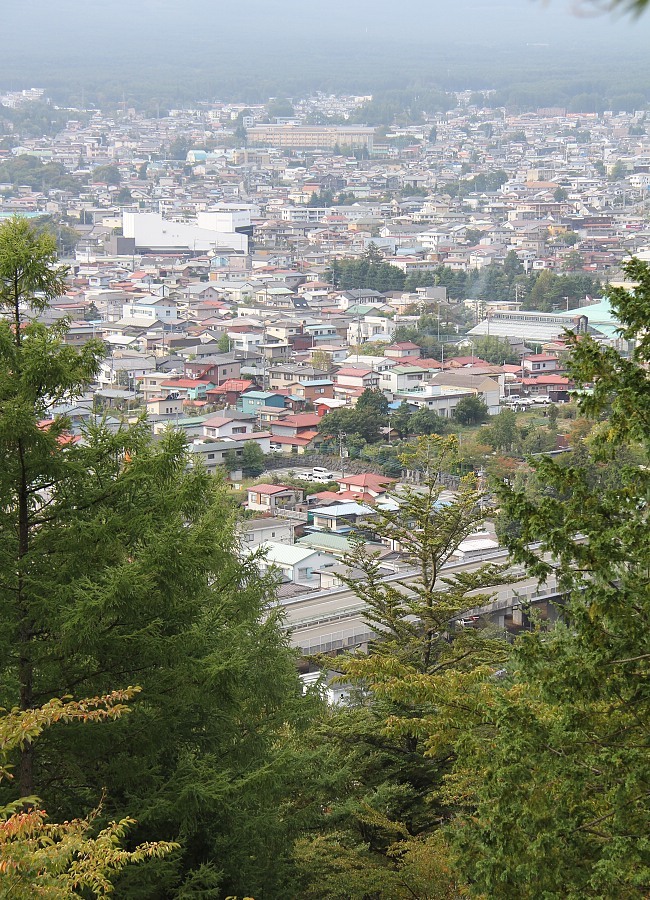 Following that, I drove up to the fifth station of Mount Fuji. Today there was quite a crowd that headed up the mountain. Mount Fuji is always popular with tourists, but its new status as an Unesco World Heritage site, in combination with it being a national holiday, probably brought in even more visitors. I found the colors to be the most saturated on trees around the fourth station. Up at the fifth station, fall colors were still pleasant, but a noticeable number of the trees had already shedded enough leaves to show some barren-looking branches.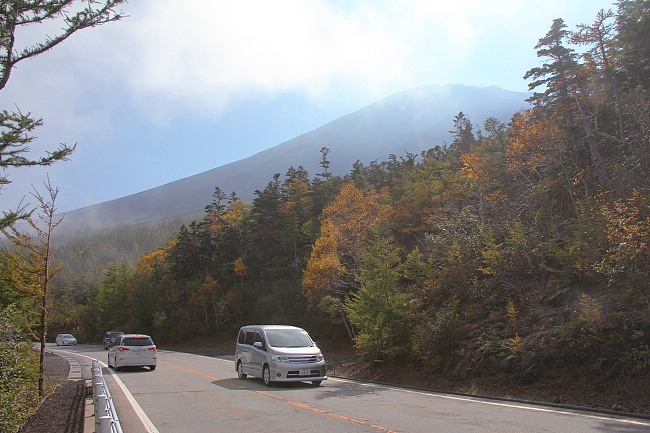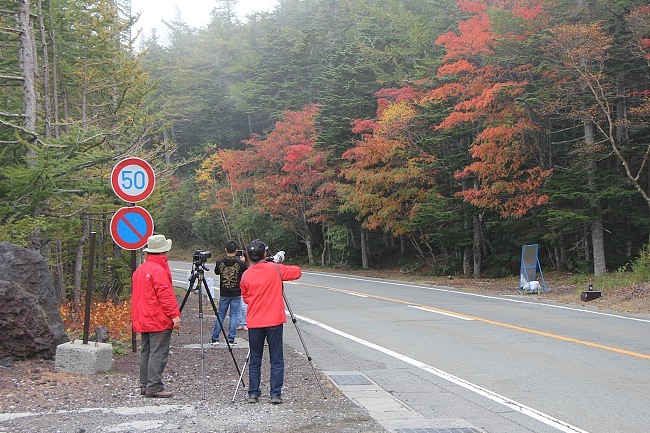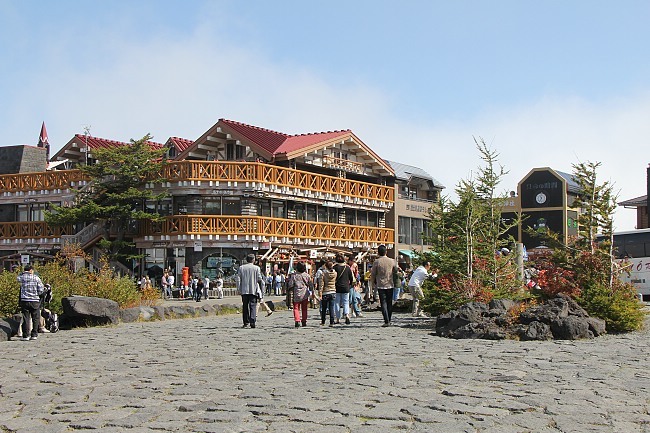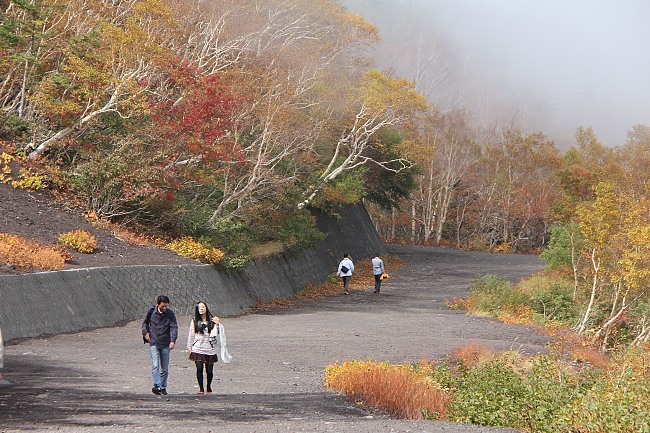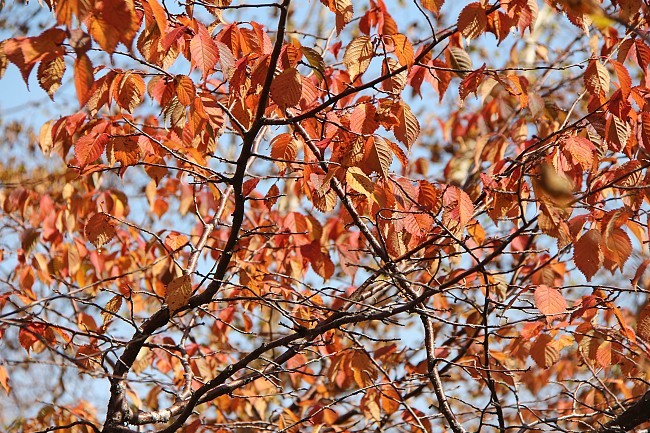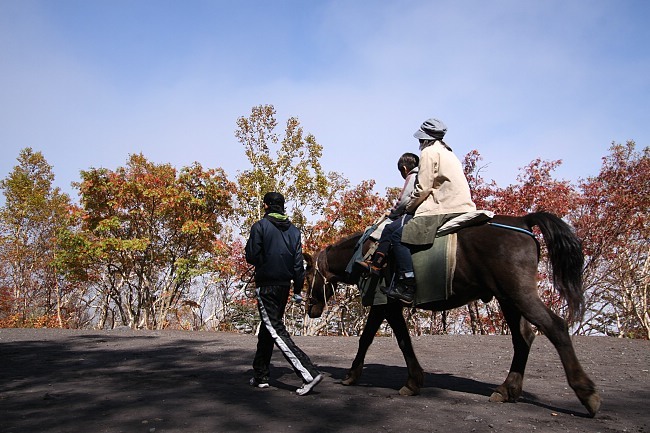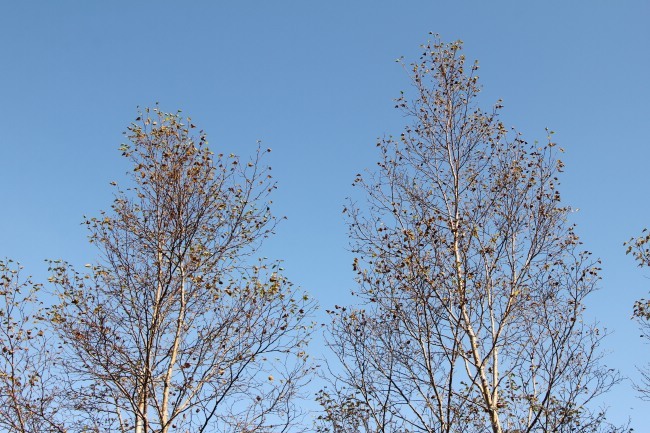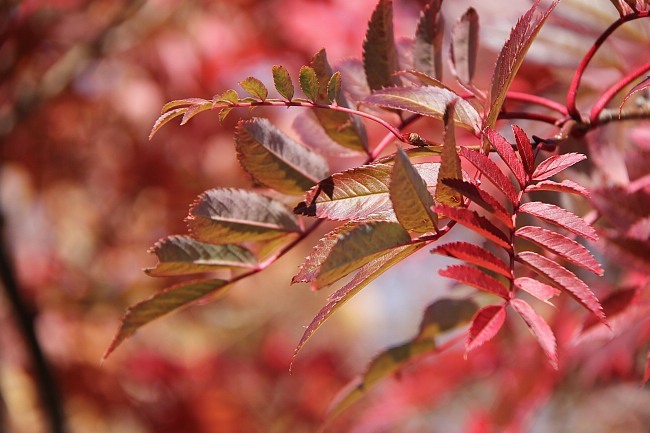 My last stop for the day was at the southern shores of Lake Yamanakako. The situation here was similar to that around Lake Kawaguchiko and it would take weeks before autumn colors get pleasant around here.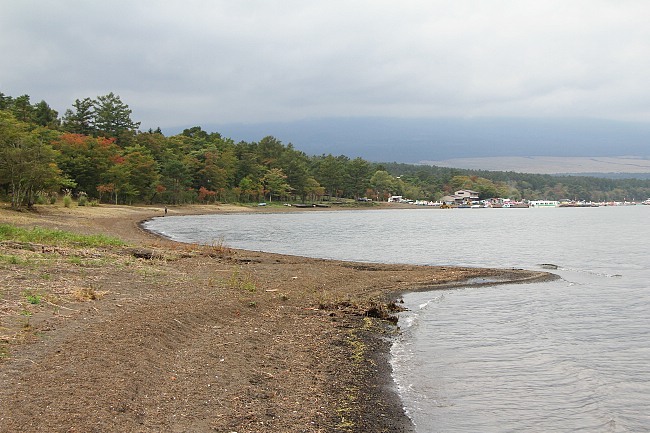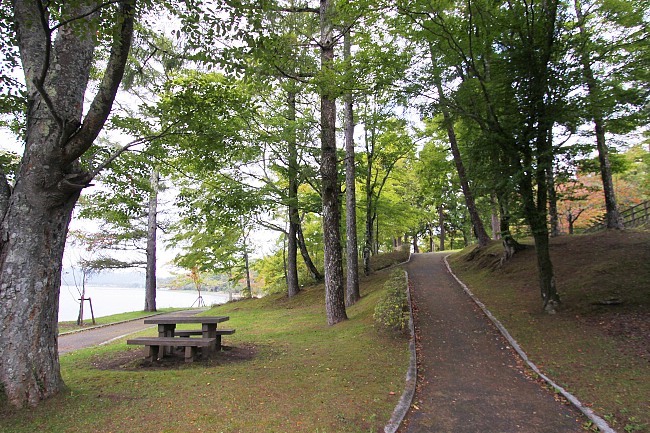 Questions? Ask in our forum.