Kyoto: Starting to Change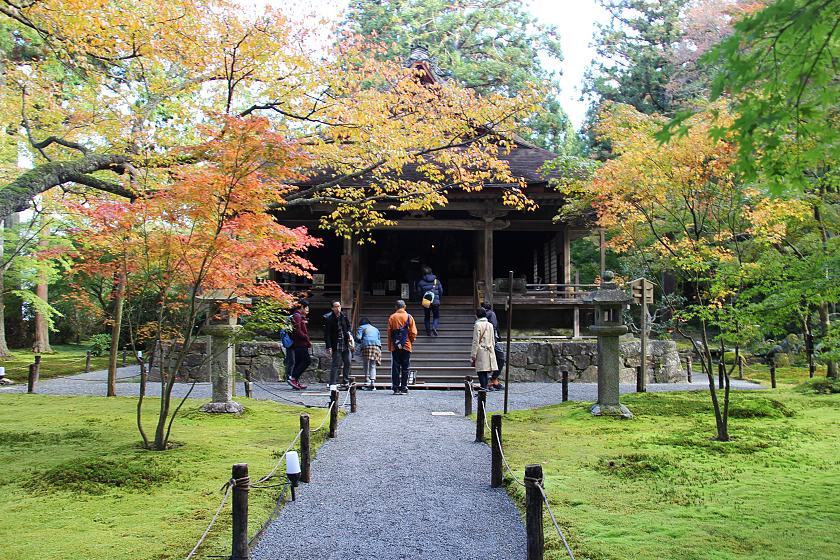 This year's autumn color has so far been typically spectacular as the color 'front' has gradually moved down from the country's northerly and high areas to now arrive at some of the larger cities.
Today I was in Kyoto following Andrew's report from the city about two weeks ago. Andrew reported that the foliage was predominantly still green on his visit, but today I saw that things in the ancient capital were beginning to change.
My first stop today was at Sanzenin Temple in Ohara which is located around an hour north of Kyoto's downtown and can be reached by bus. This ancient temple is well-known for its impressive buildings and ethereal moss garden, as well as for its foliage that typically reaches optimum viewing a few days ahead of downtown Kyoto.
This morning I found that, especially in the moss garden, the colors were vibrant with the area generally on its way to peak. The Shuhekien Garden remains a little behind the pace however, and still has a way to go before autumn really takes hold here.
A small part of the Shinden Hall is currently undergoing construction and obstructs perhaps the most famous view in the temple (that of the Ojo Gokuraku-in Hall), but personally, this took away very little from the overall experience. Barring any extreme weather, I expect Sanzenin to start looking really spectacular in around a week's time.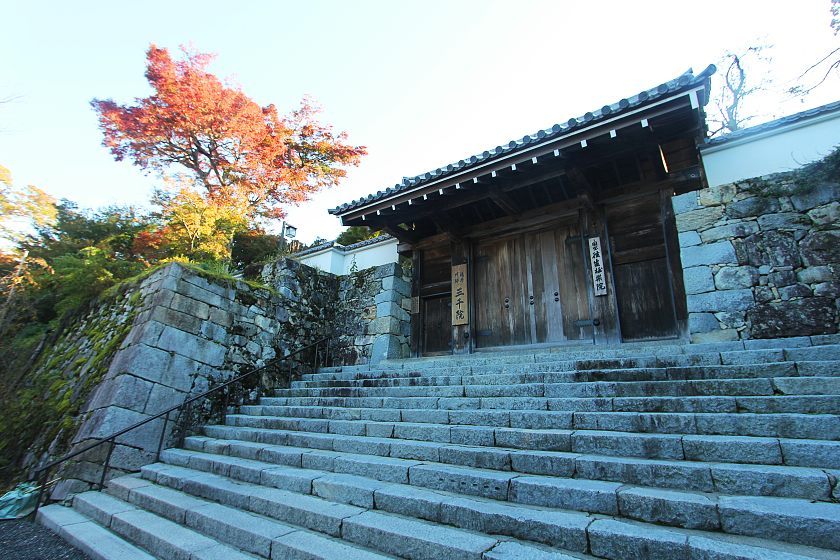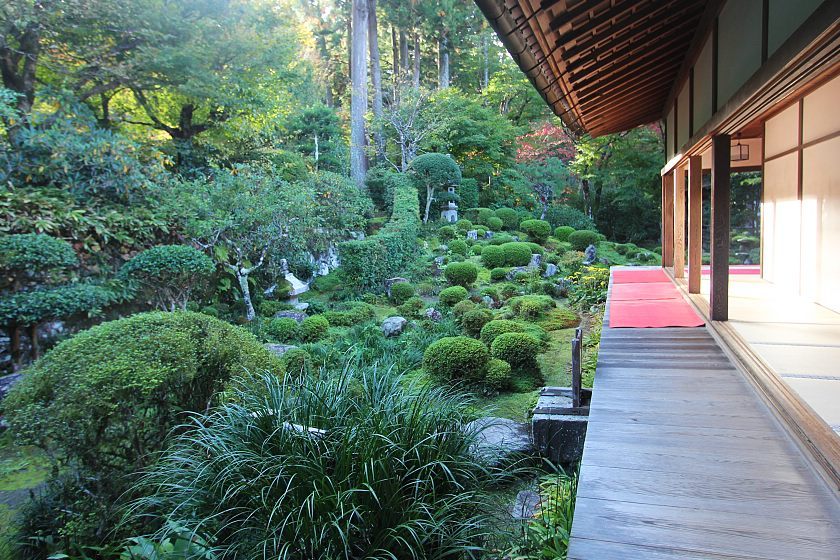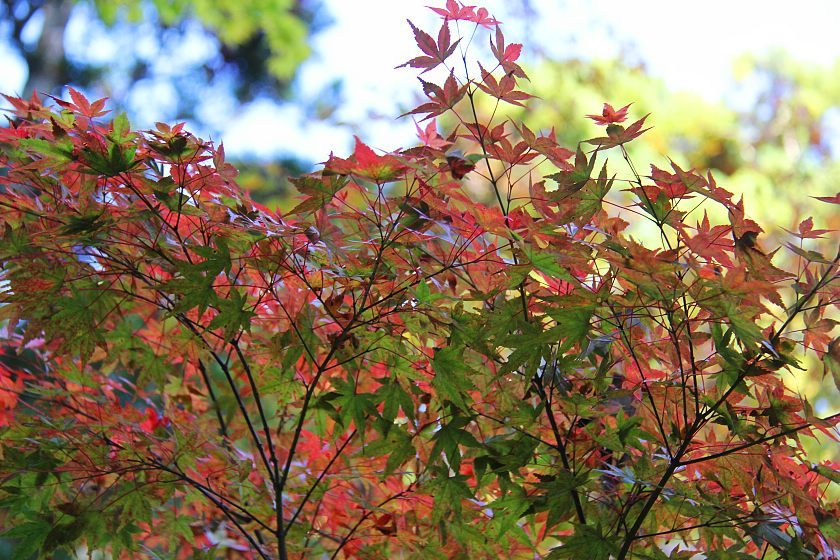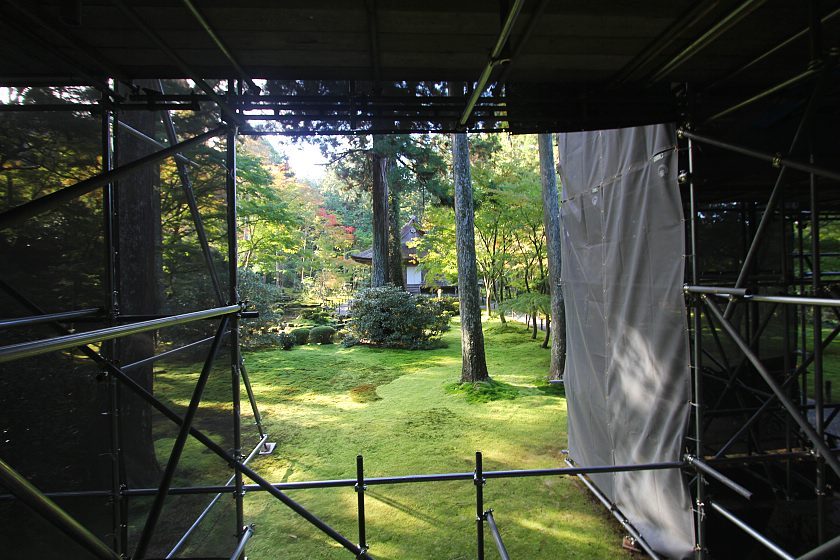 Next up today was Toji Temple, south of Kyoto Station. Today the colors at this important temple were looking to be progressing nicely, with some really vibrant explosions in places. I expect that if the weather forecast holds true, the temple will reach its peak viewing in another one to two weeks.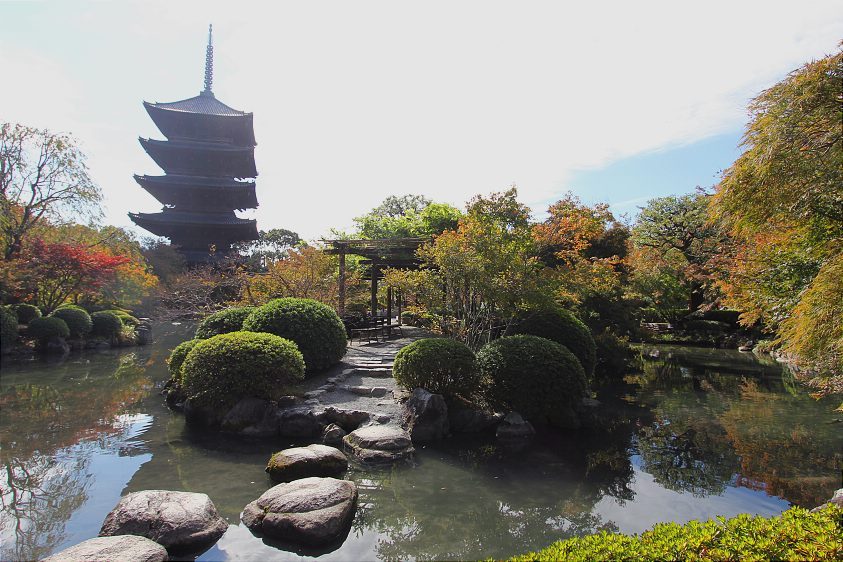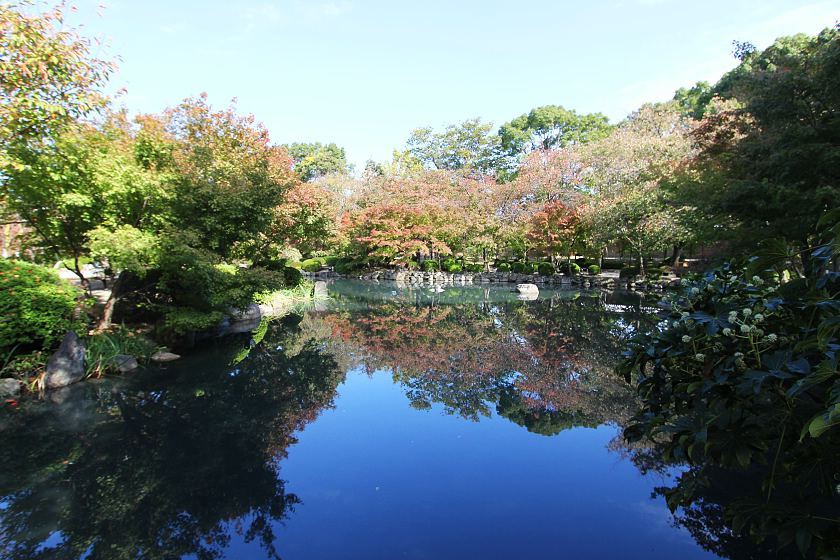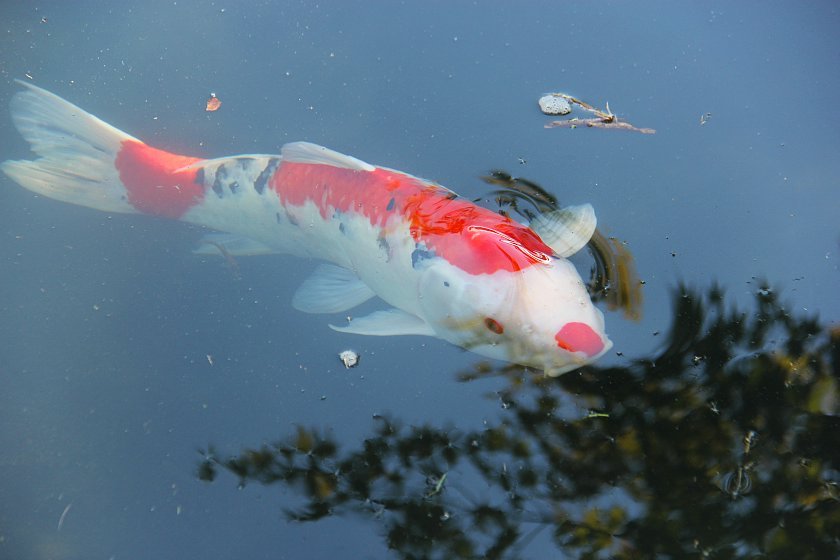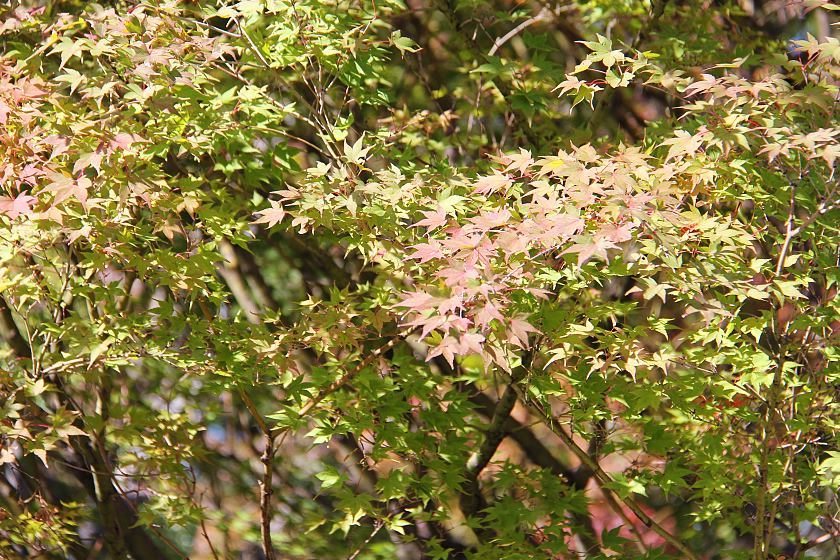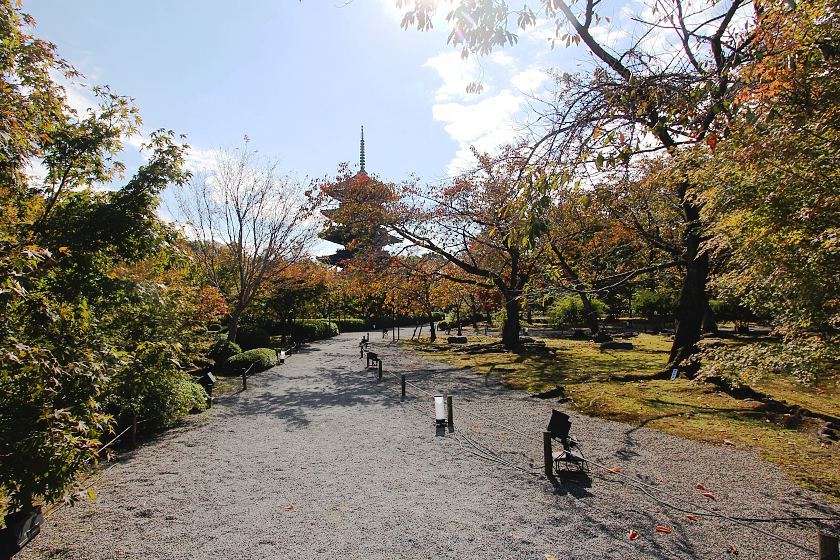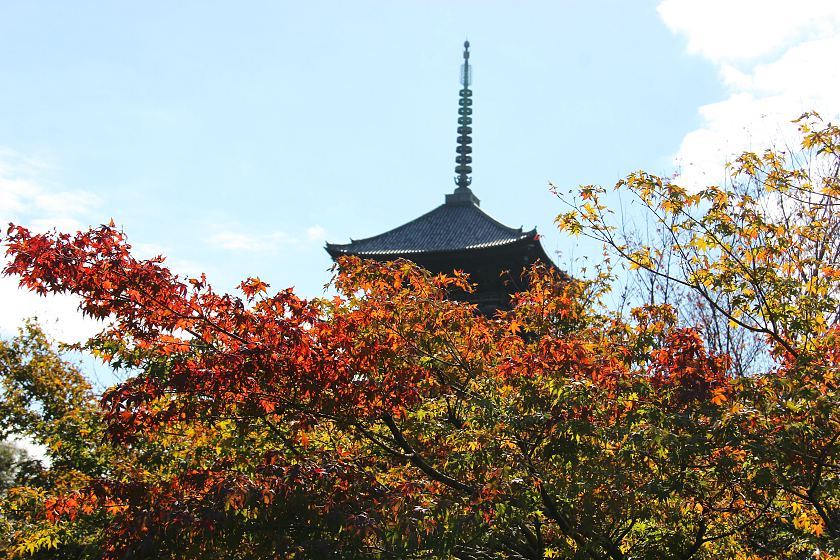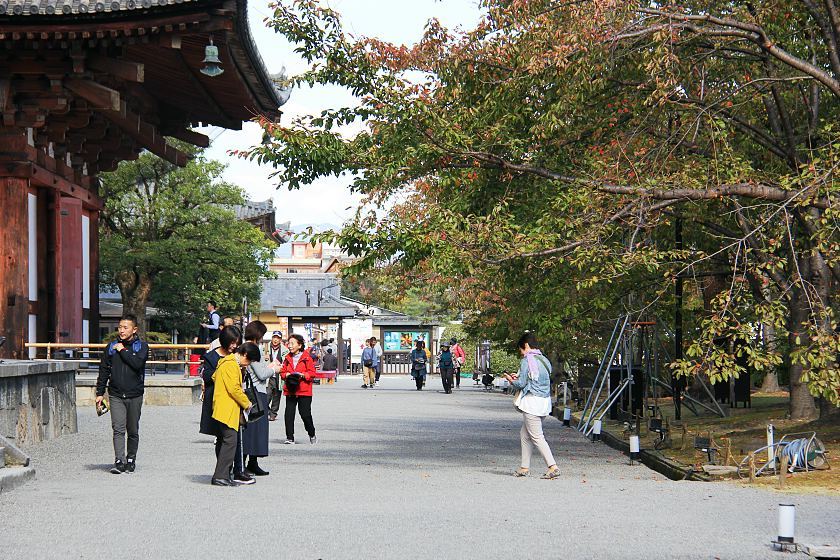 The final stop on my autumnal tour of Kyoto today was at Tofukuji Temple. This temple is well-known for its infernos of color that typically delight crowds every autumn. Today, as with Toji Temple, the colors here were as of yet a little premature, but there was plenty of promise here with colors beginning to leak through the foliage at almost every turn. Barring any extreme weather, I expect here to reach its spectacular peak the week after next.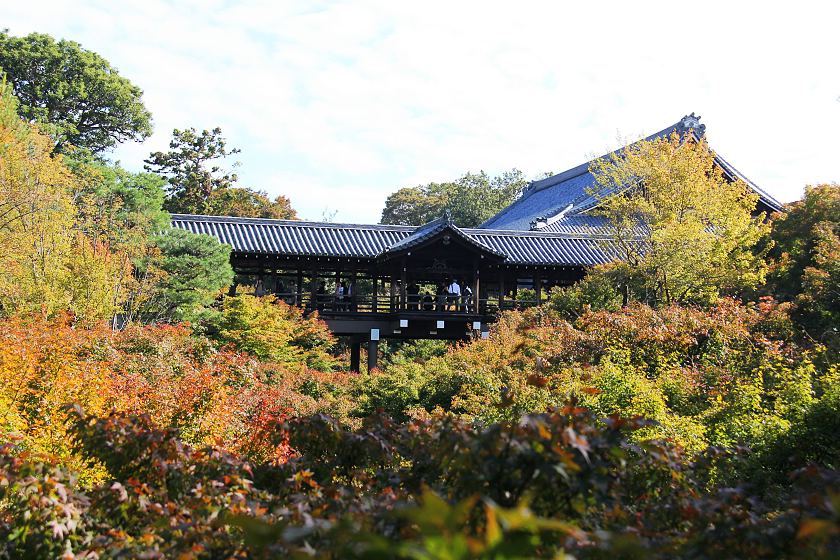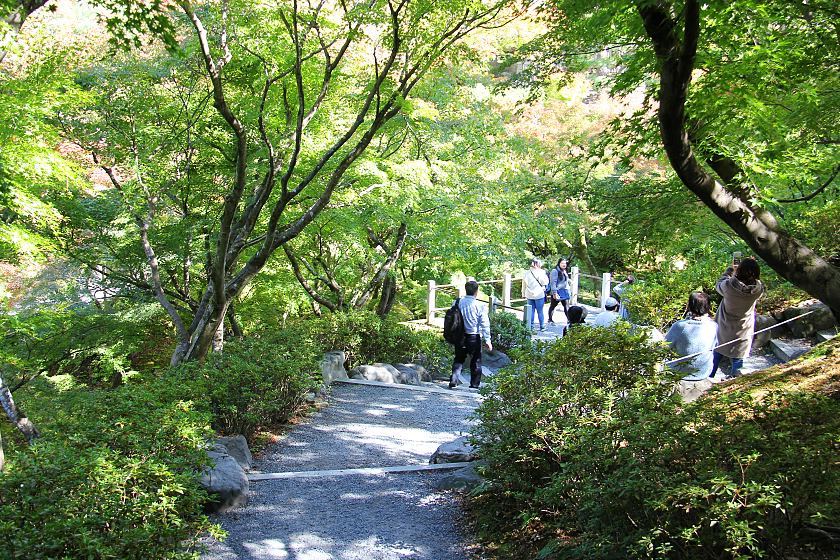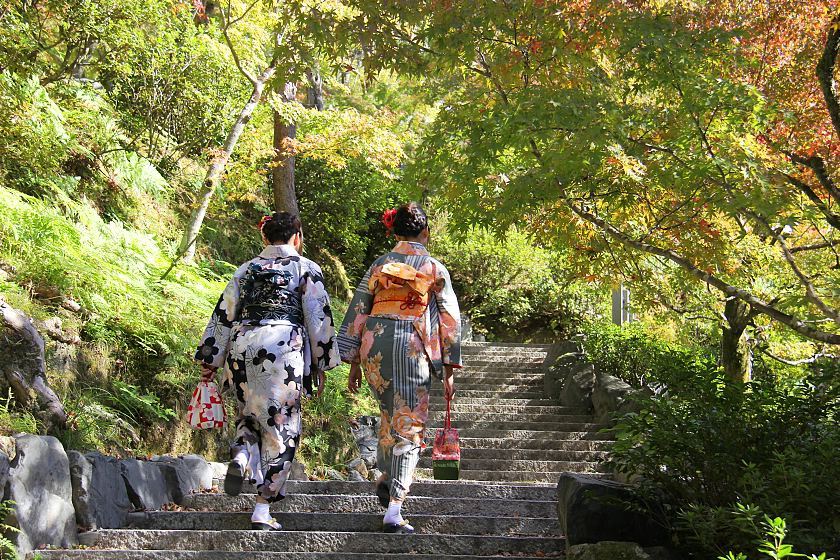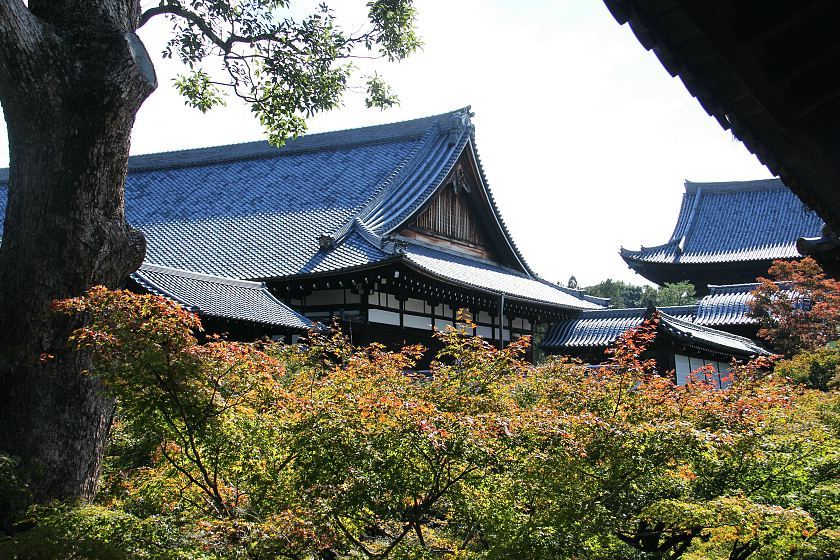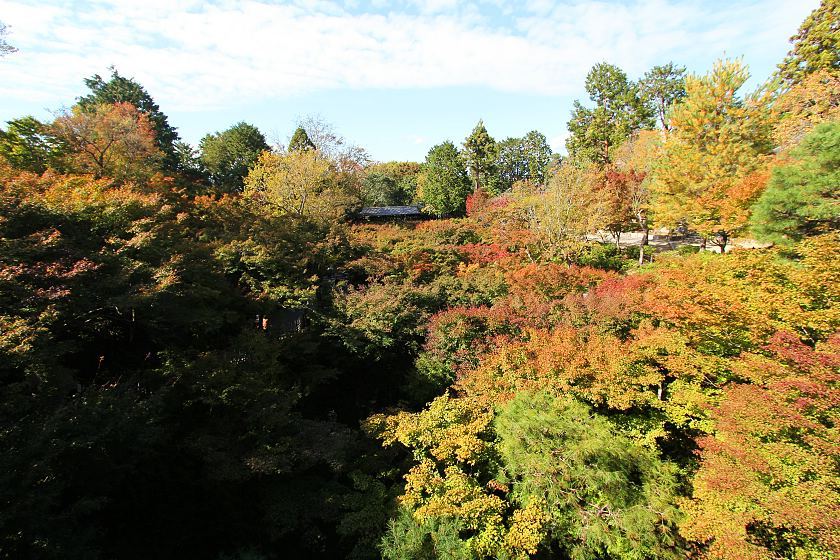 Questions? Ask in our forum.