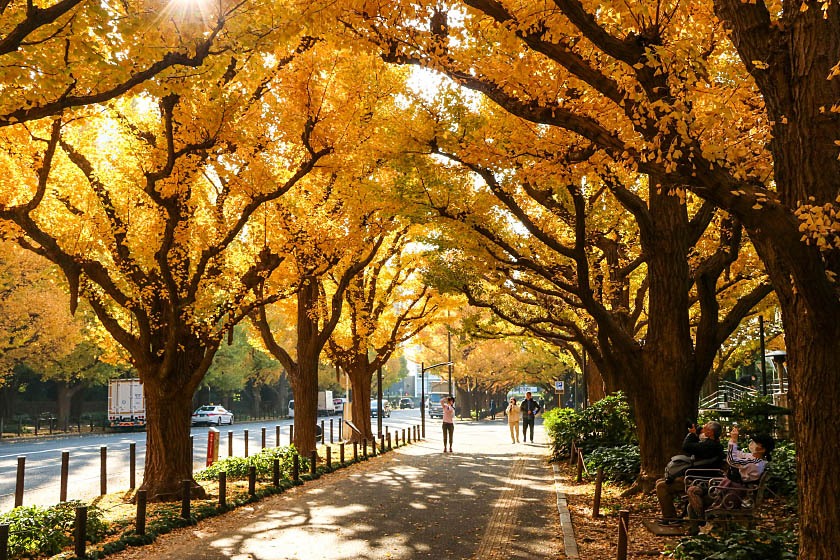 The autumn color season is now in full swing throughout much of Japan's main island of Honshu and parts of southern Japan. While the season is coming to an end in northern Japan and higher elevation areas, the color "front" has reached the country's major urban centers, including Tokyo and Kyoto, which tend to be among the last spots to see the changing leaves each season.
Today I made my way to Tokyo to see how far the leaves have progressed since Matt last report there last Monday. I'm happy to report that the city is looking much more colorful than last week as the leaves at some of Tokyo's best autumn color spots today were beginning to show some of their best color today. While momiji (Japanese maple) trees were still more green than red today, this week is a great time to enjoy ginkgo and other trees in the capital, and I expect the colors will only improve throughout the week.
My first stop was to the Aoyama Itchome neighborhood's Icho Namiki, or Ginkgo Avenue. This impressive ginkgo-lined boulevard, which forms the approach to the National Stadium at Meiji Jingu Gaien Park, is one of Tokyo's most iconic koyo (autumn color) spots.
Today, the ginkgo trees were looking beautiful and nearly at the peak of their brilliant golden coloring. I expect the coloring to be even richer as the week continues, with some added beauty as the leaves begin to fall more heavily into next week.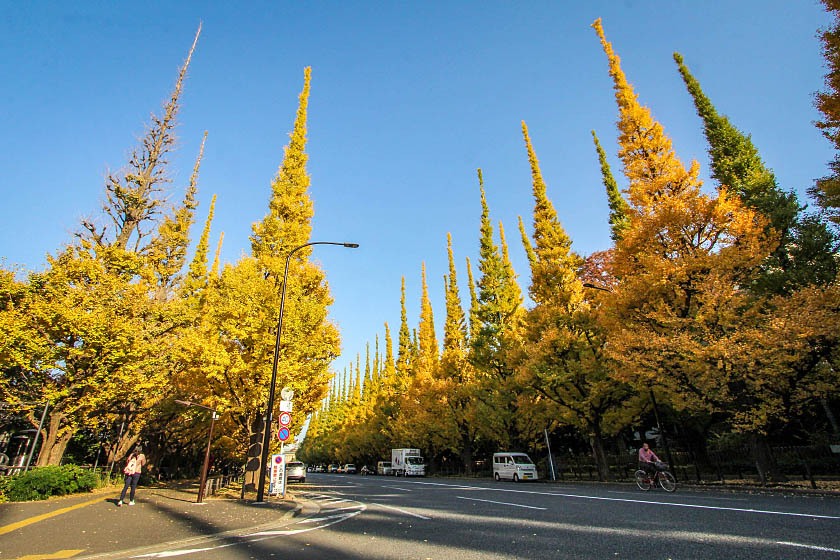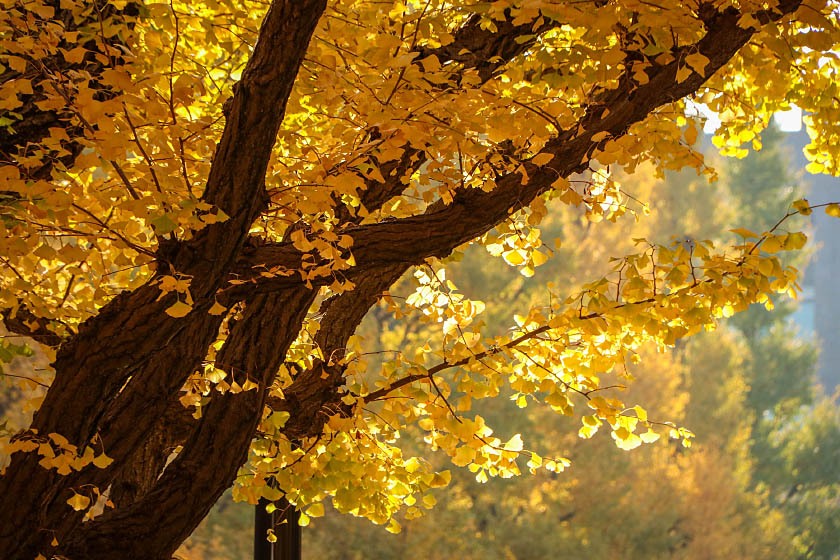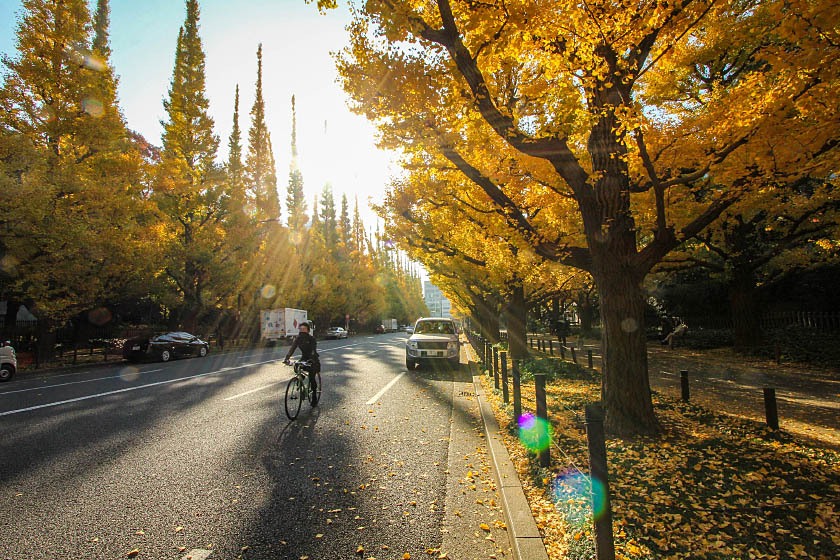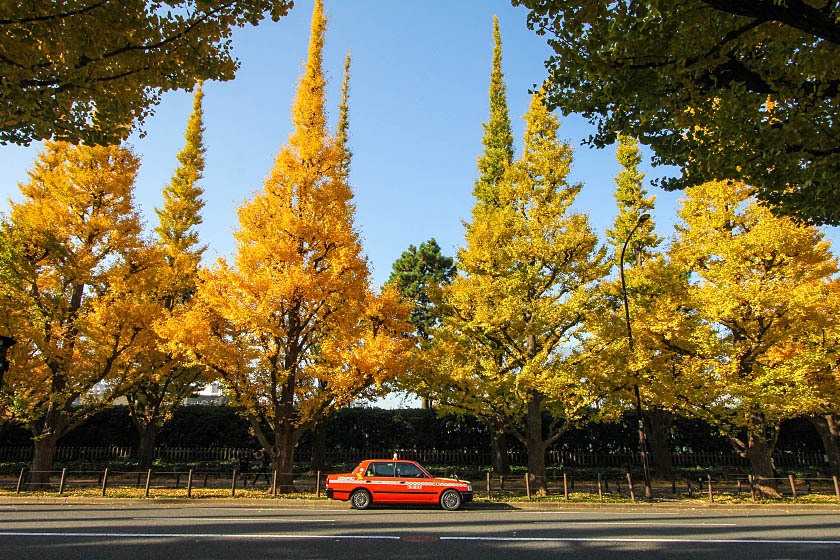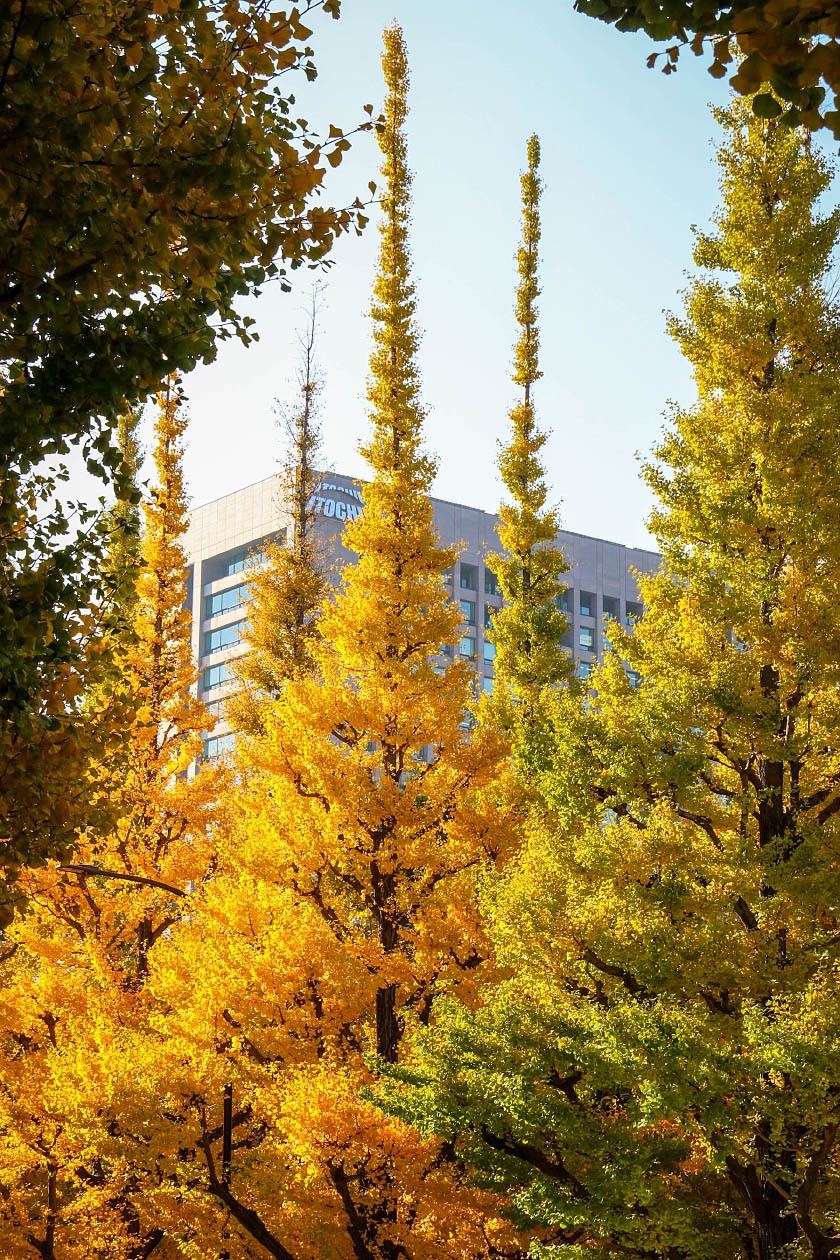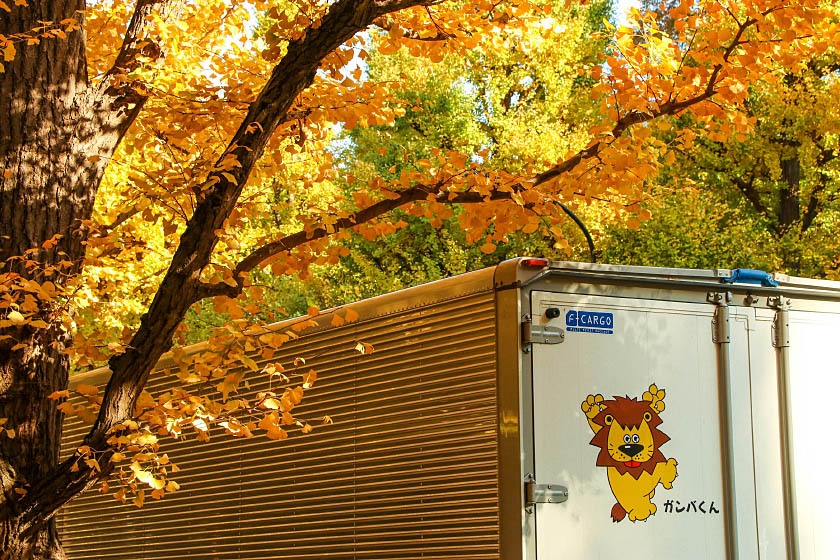 From Aoyama Icho Namiki I took a pleasant 20-minute stroll in today's warm sunny weather to my next destination, Shinjuku Gyoen National Garden. One of Tokyo's largest and most popular public parks, Shinjuku Gyoen has a huge variety of trees around its sprawling grounds which makes it a great place to enjoy autumn colors throughout the entire later half of the koyo season.
Compared to Matt's visit last week, even more trees were showing nice color today. In particular, the French formal garden on the east side of the park was quite lovely. In the Japanese garden, some of the later-changing momiji (Japanese maple) trees were even beginning to turn red. Starting next week, I expect the momiji will start to become the garden's star color bearers.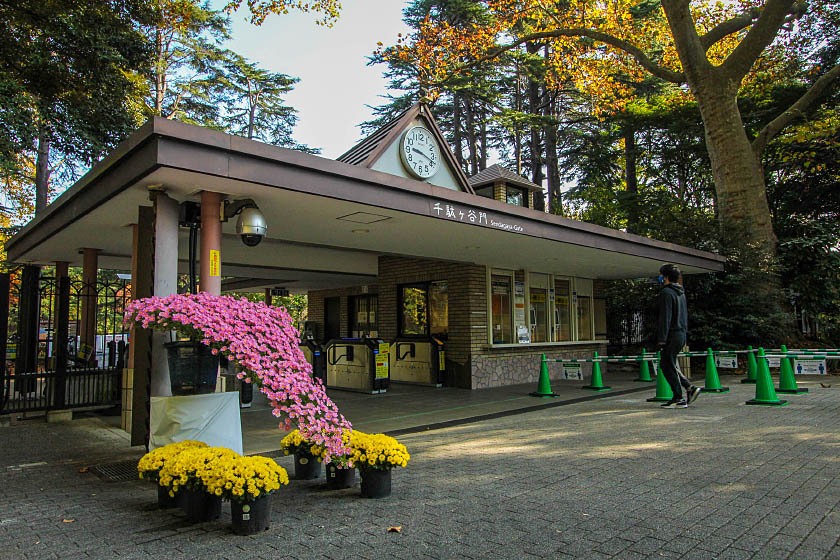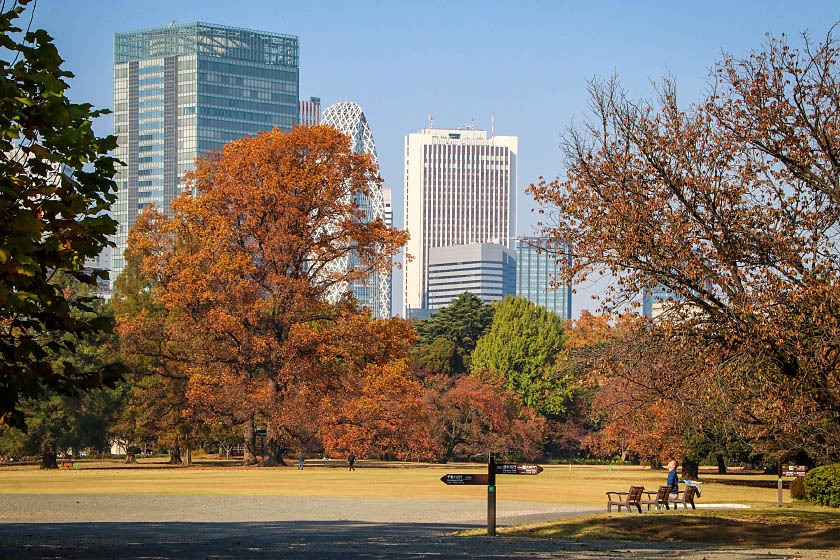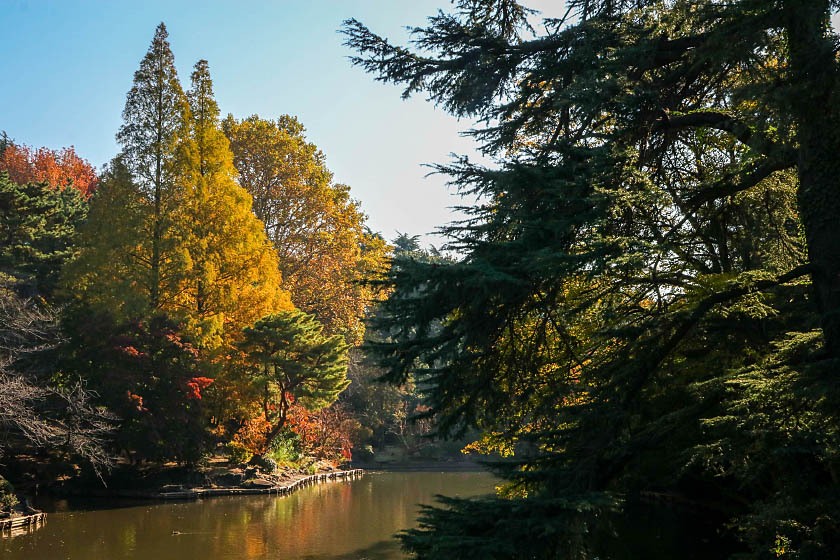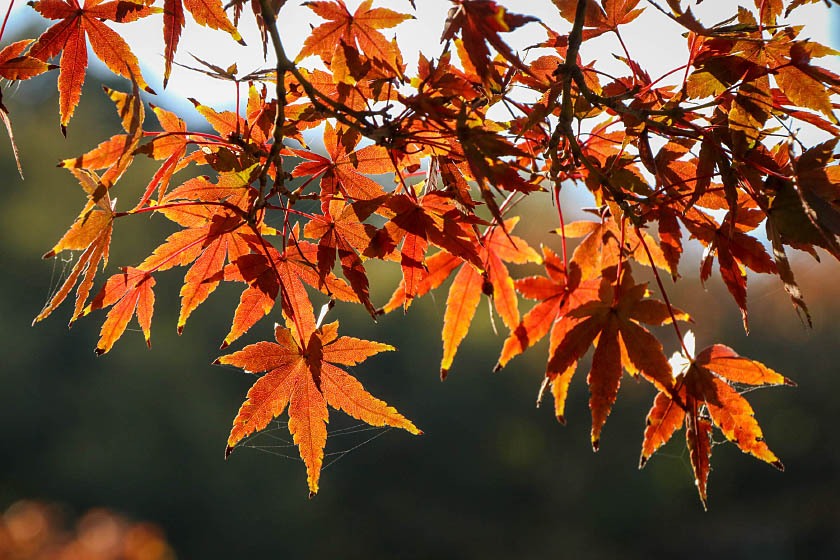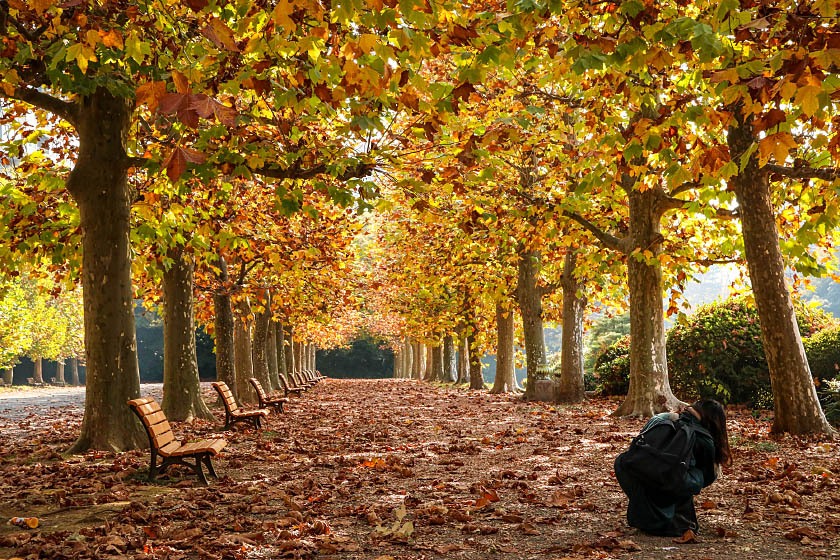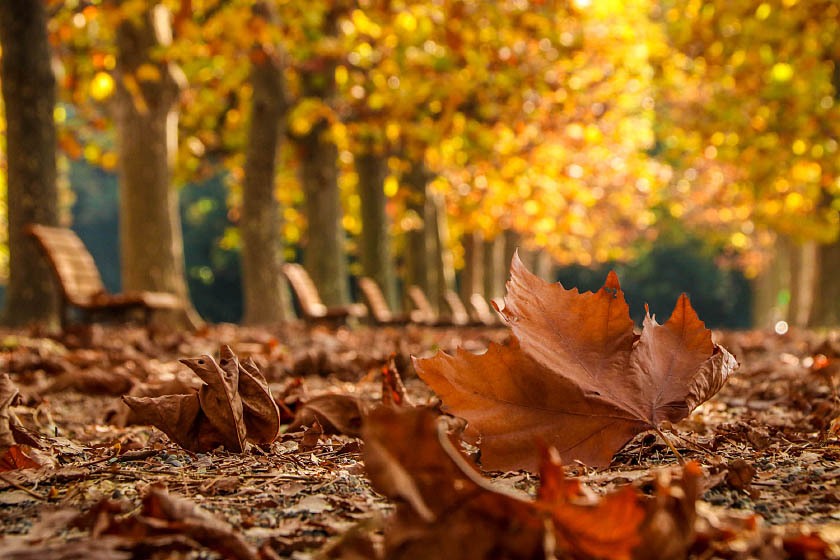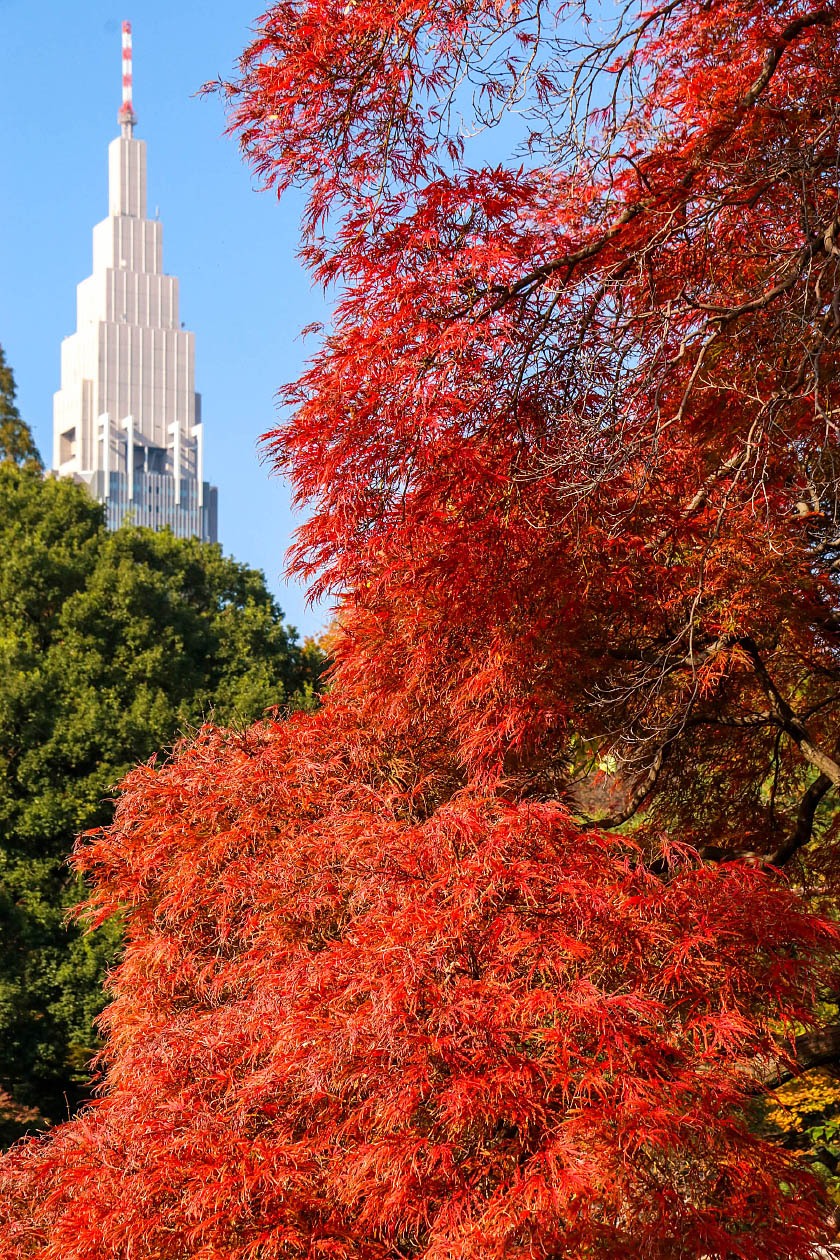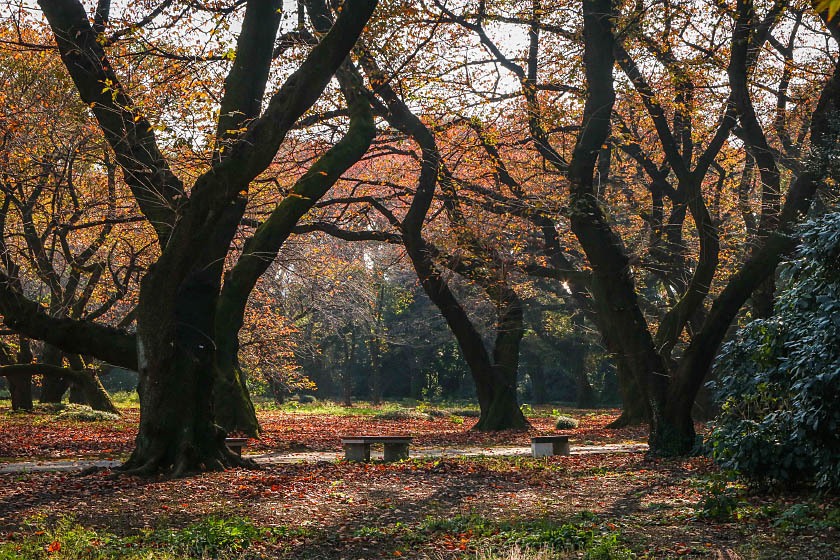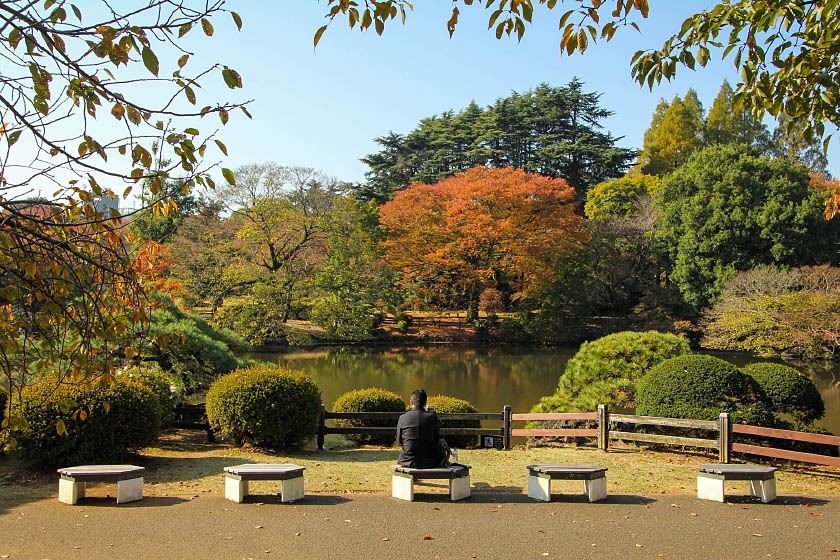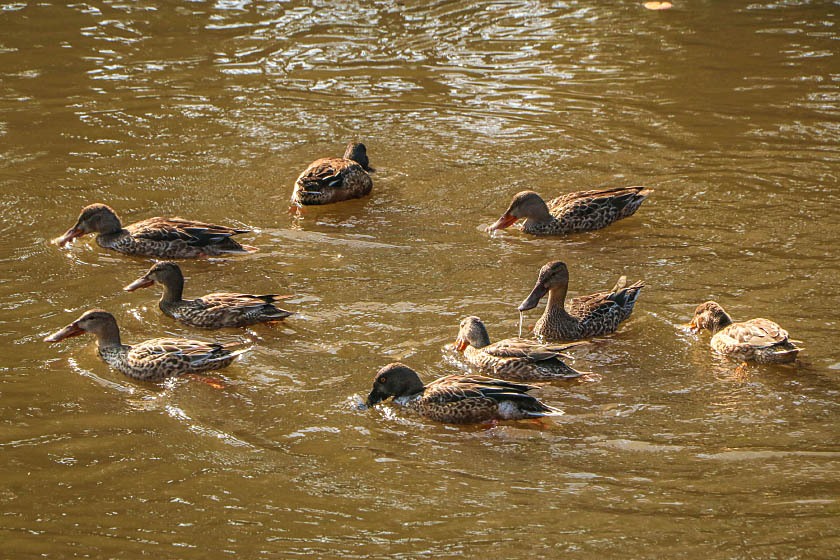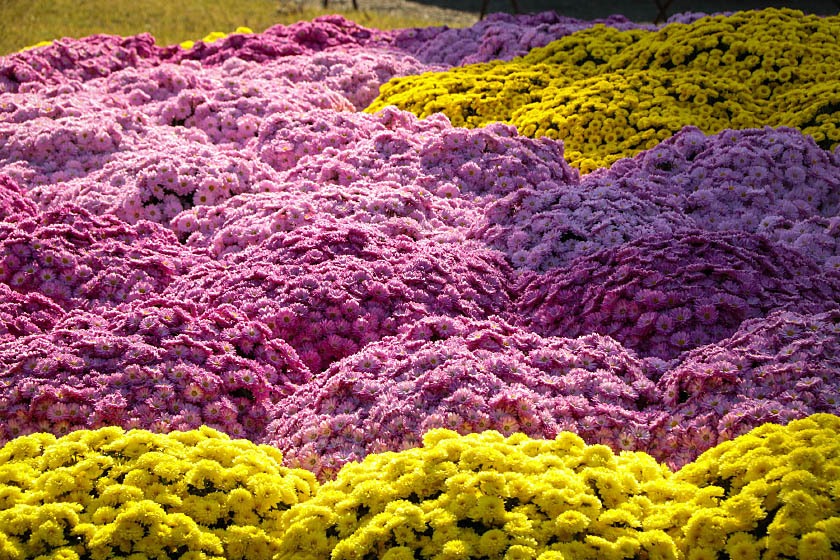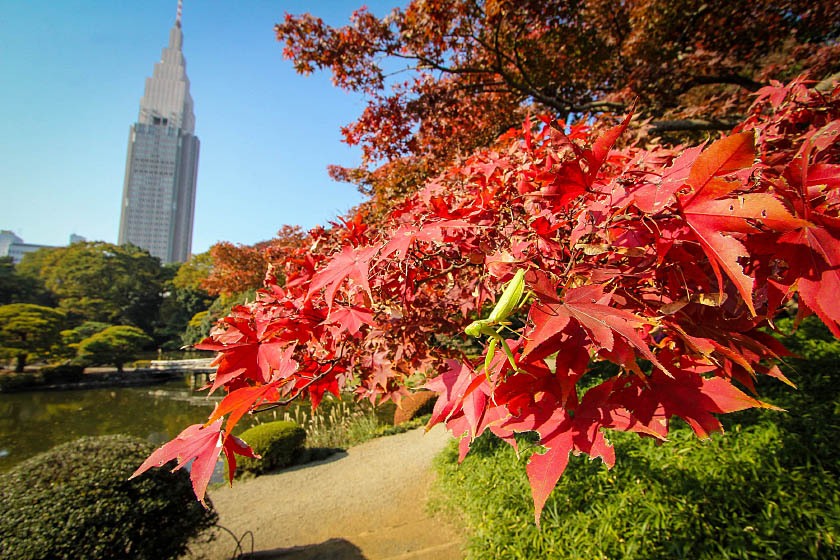 Imperial Palace East Gardens
My final stop of the day was to the Imperial Palace East Gardens in the heart of the city. The huge open grounds of the former site of Edo Castle offer several pleasant gardens, scattered amongst which are a smattering of color-changing trees. Today I played a little hide and seek to discover a few nice patches of color here and there throughout the gardens, which overall were approaching their best color of the season.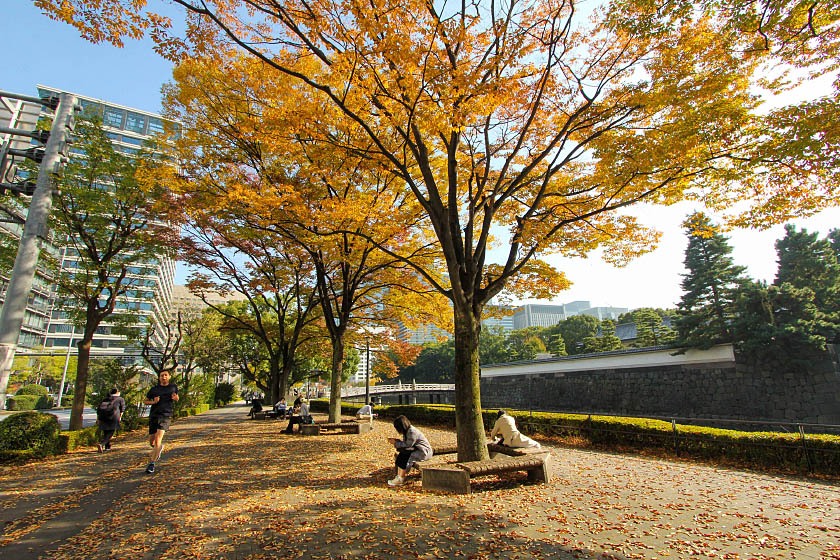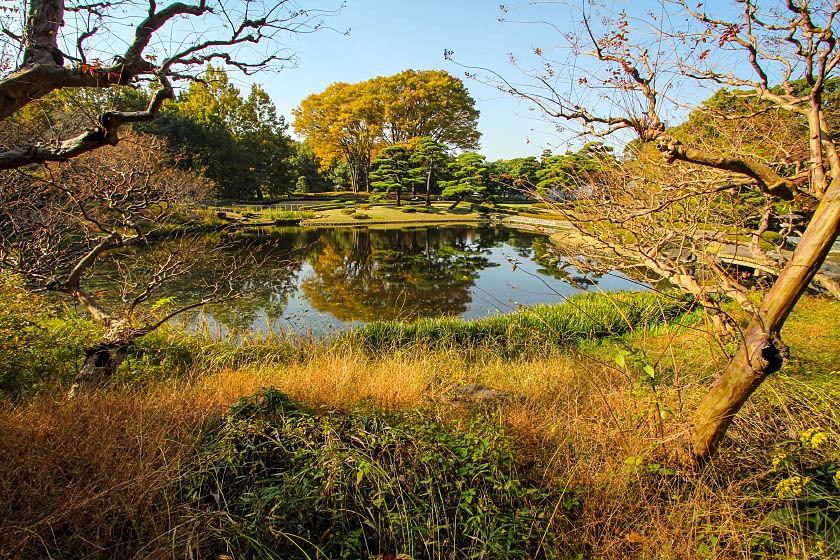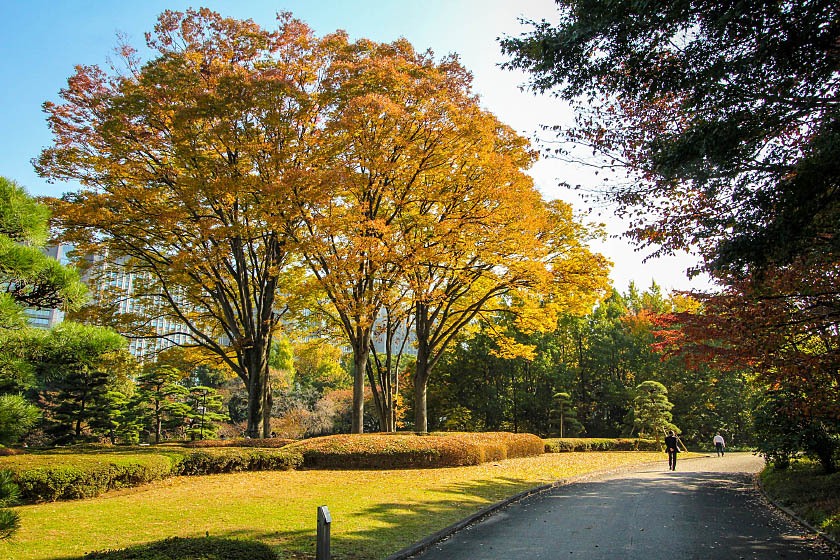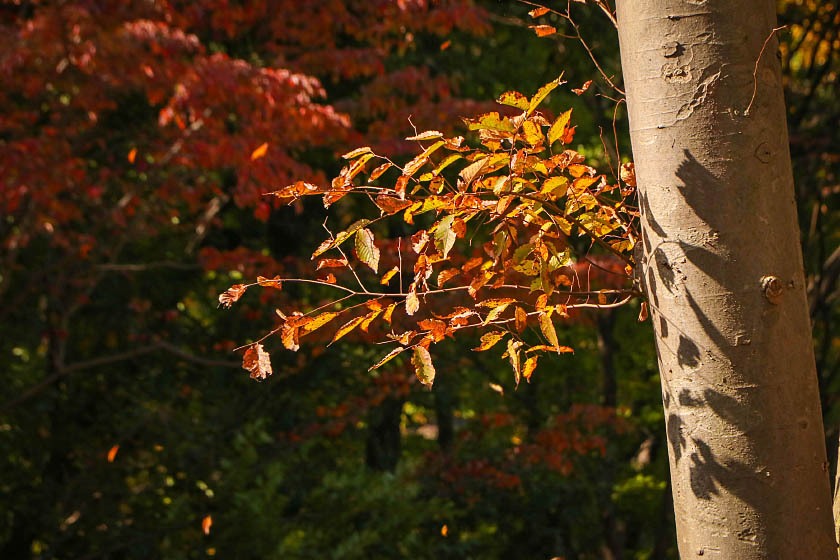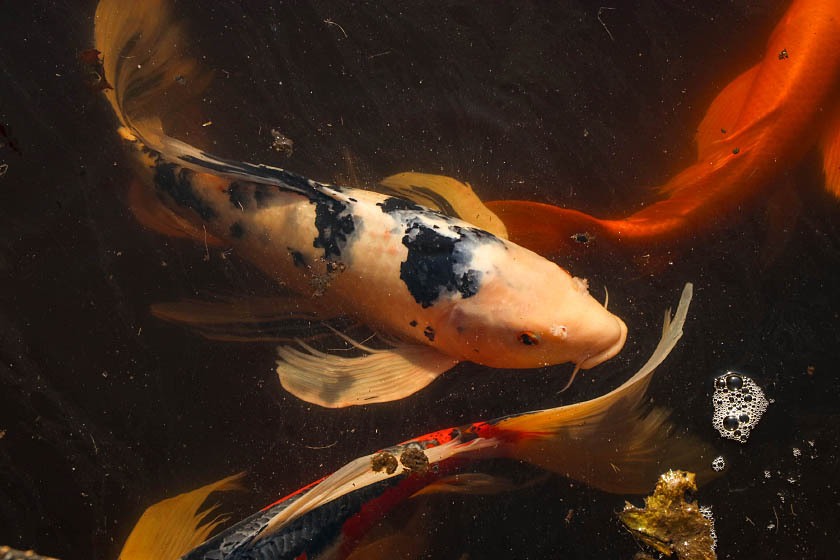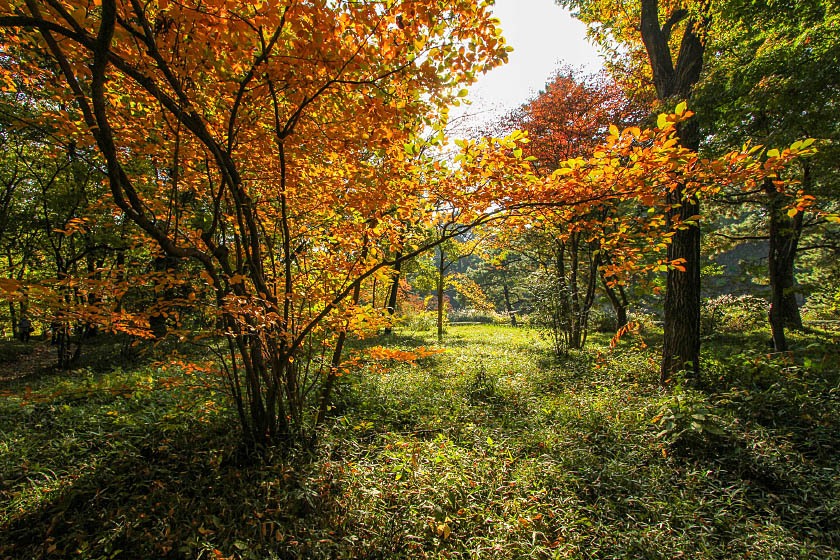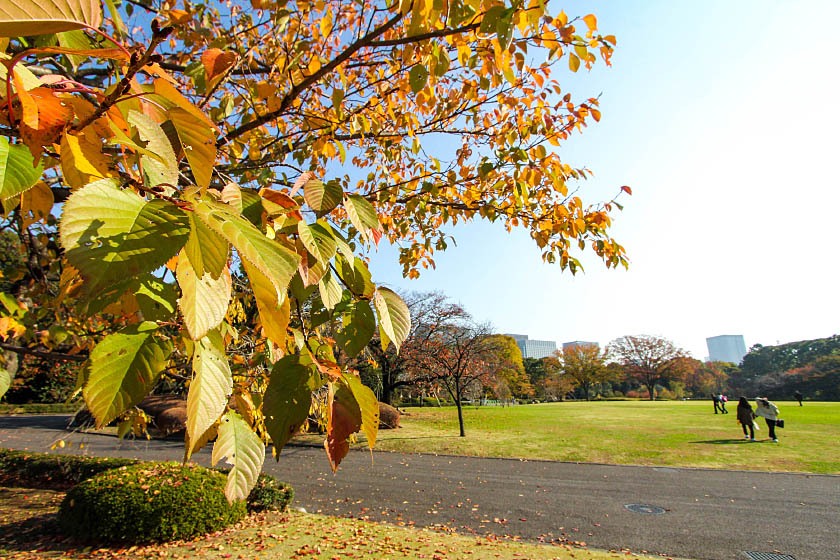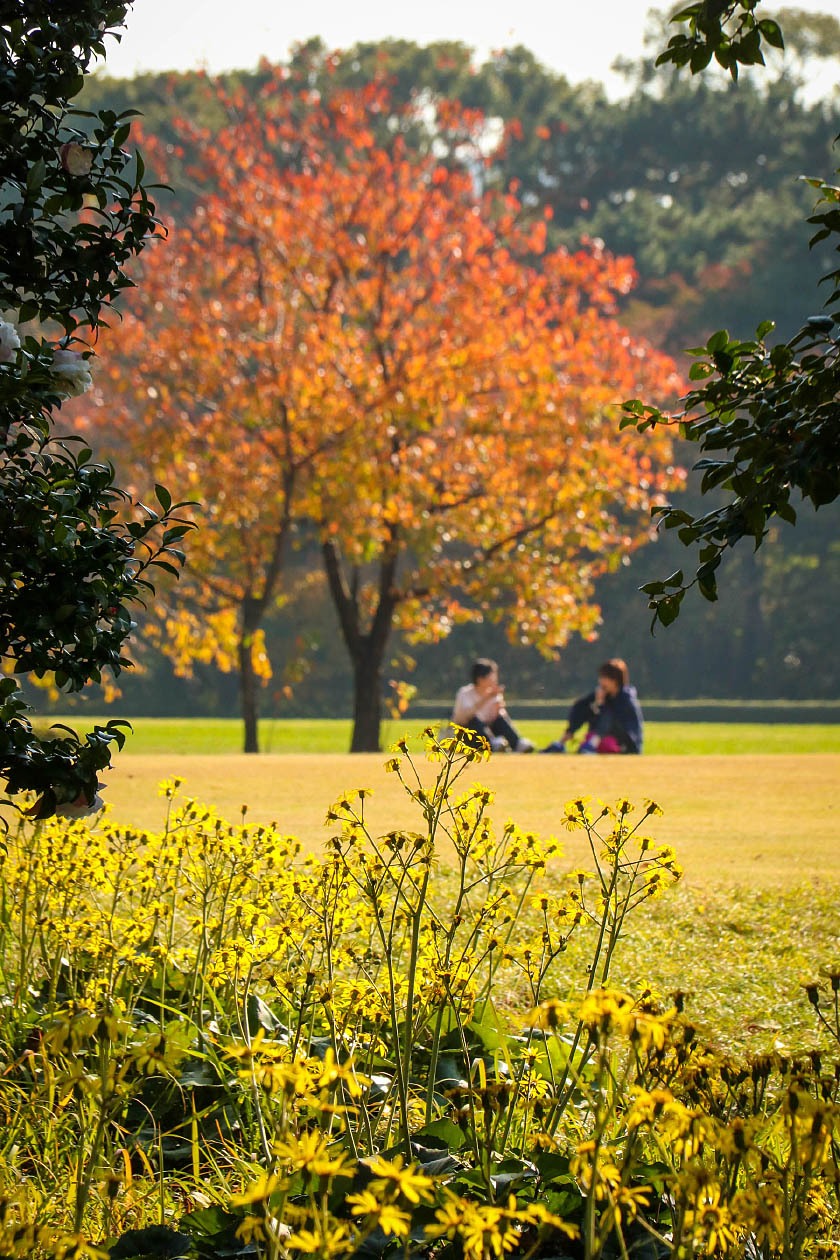 Questions? Ask in our forum.