Autumn Color Report 2013
Official autumn color reports by japan-guide.com
Where to see autumn leaves? - When do trees turn colors? - What trees turn colors?
Schedule of upcoming reports - Post your own report
2013/11/26 - Tokyo Report
by sean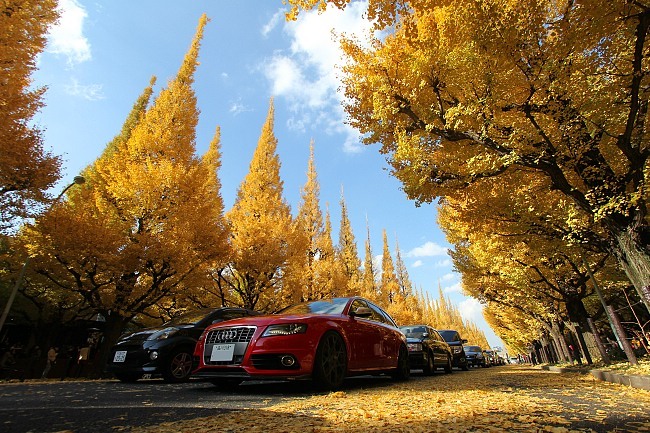 The skies had cleared after heavy downpours drenched Tokyo yesterday. With the buzz that always seems to accompany the nation's capital, autumn colors in their juvenile stages spread out in the bright sunshine, like mild rainbows after a storm.
Reddish hues dotted the scene when I arrived at Hama Rikyu. A sense of tranquility was eminent, with the crowds lost to the buildings behind the garden. The buildings - part of the chic Shiodome district - provided the perfect juxtaposition that demonstrates the side of Tokyo that finds a balance between a sprawling metropolis and space for relaxation. Fall colors here should get better over the next few days, although I am not sure they will by much, because leaves on some trees were already drying up before changing colors. Perhaps the conditions weren't conducive at Hama Rikyu this year.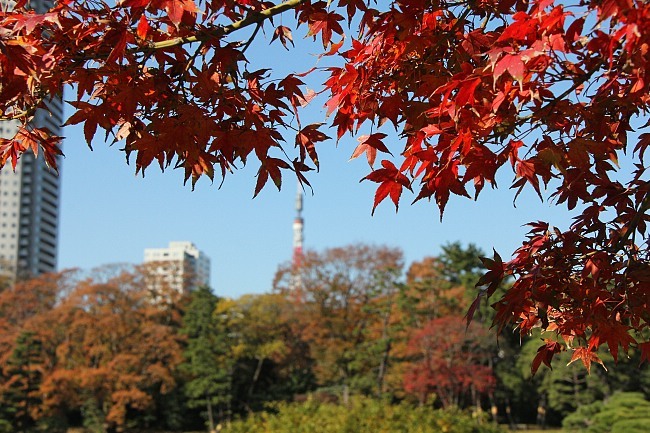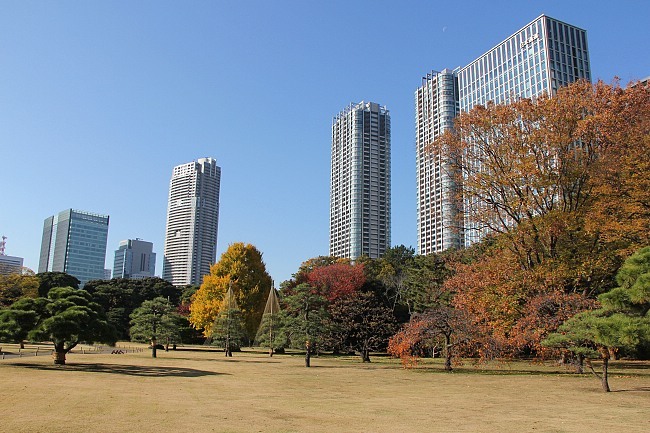 Orange maple leaves beckoned my attention as I passed through the gates of Rikugien Garden. After taking a moment or two to enjoy the leaves that glowed in the morning sun, I strolled across the garden - perhaps Tokyo's most celebrated - and saw some nice fall views. Colors were warm, falling on both sides of the spectrum from orange, but a few more cold nights would ironically make them hot.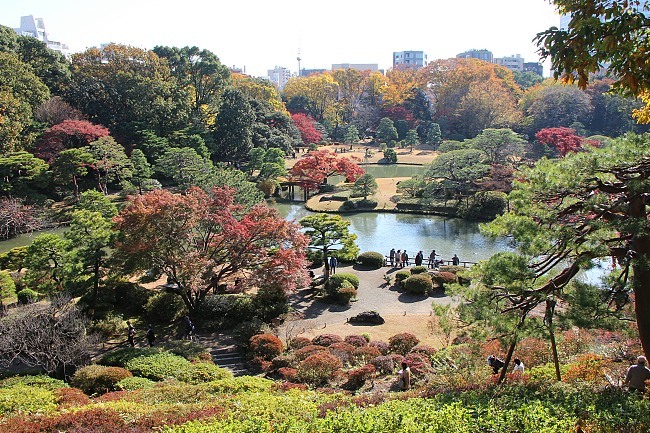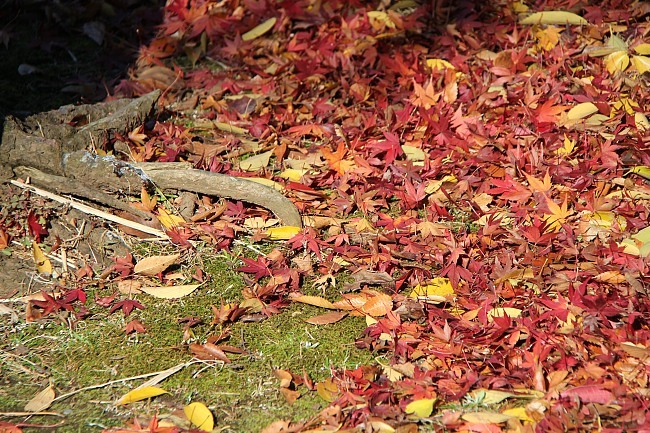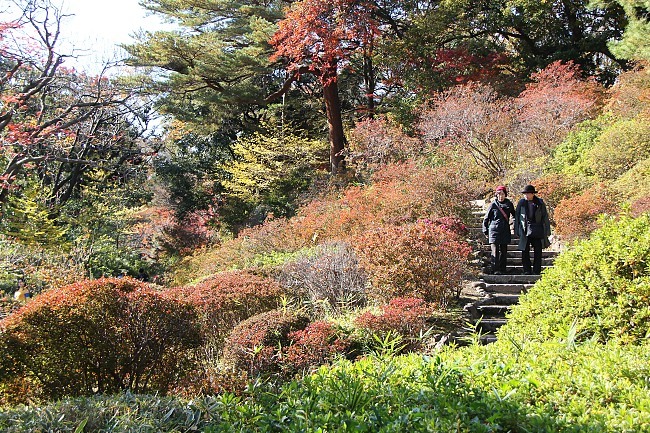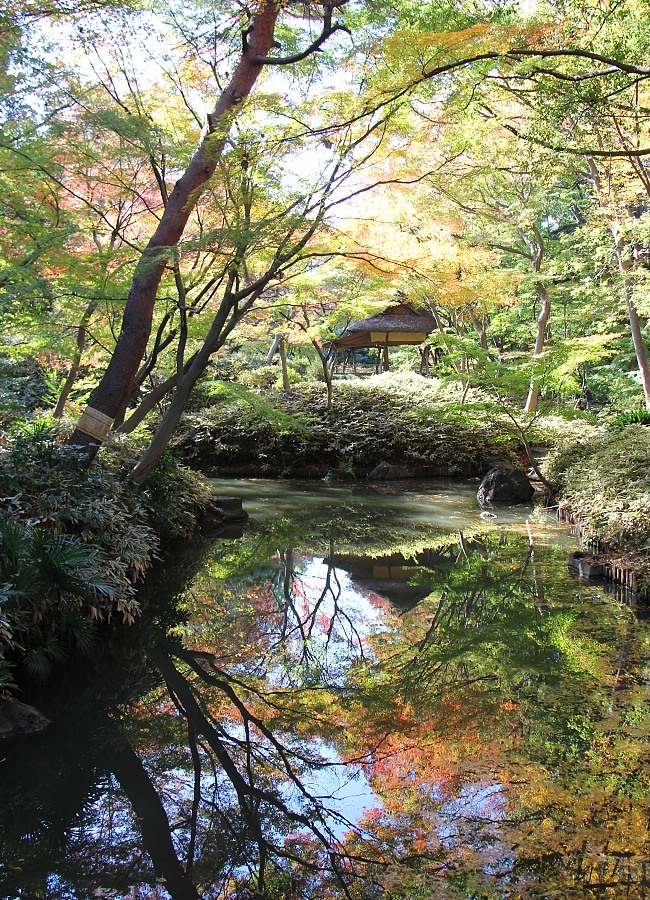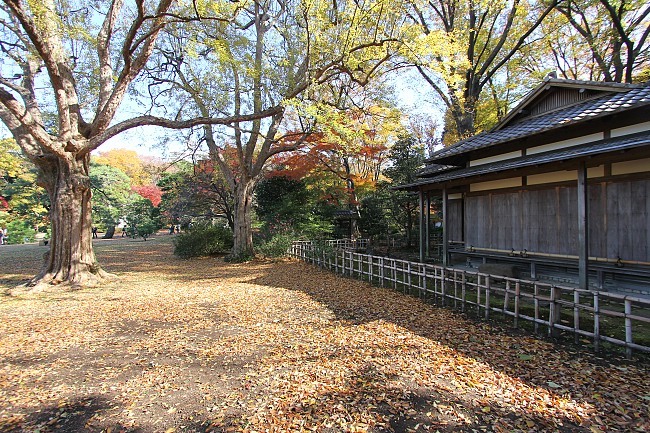 Yellow ginkgo trees flanked the Icho Namiki Avenue, and they brightened up my day. They most likely did so too for the others who were present, some passing by while commuting to work or school, most others like me, who travelled there on purpose to enjoy the beautiful cone-shaped trees stretching down the lane.
Greeted by two long rows of soldier-lookalikes with brown uniforms and tall golden hats, a personal realization dawned: I really like trees that produce golden yellow colors, like gingko and larch trees. One of the best views I have had this year. Can't say I liked the smell though.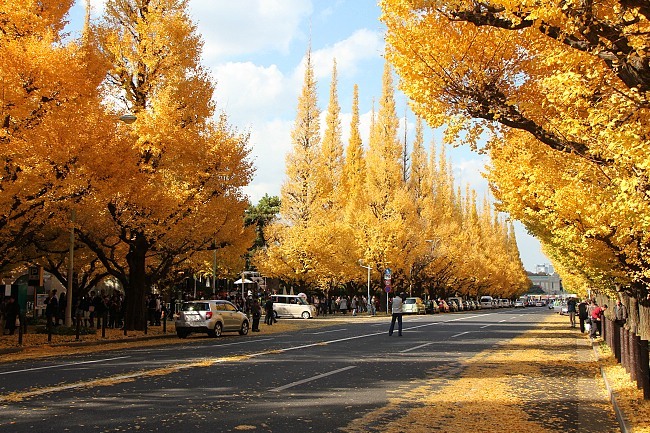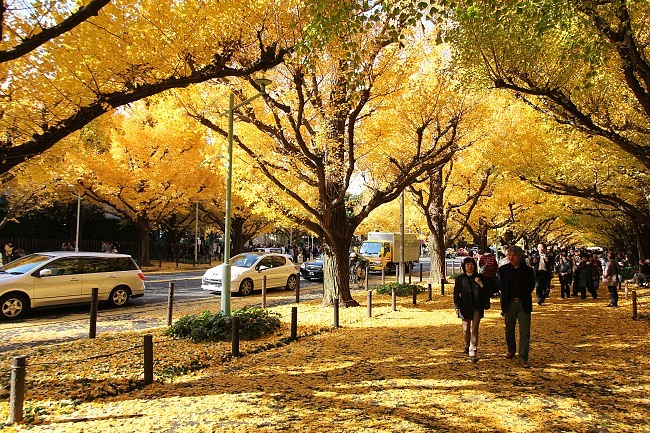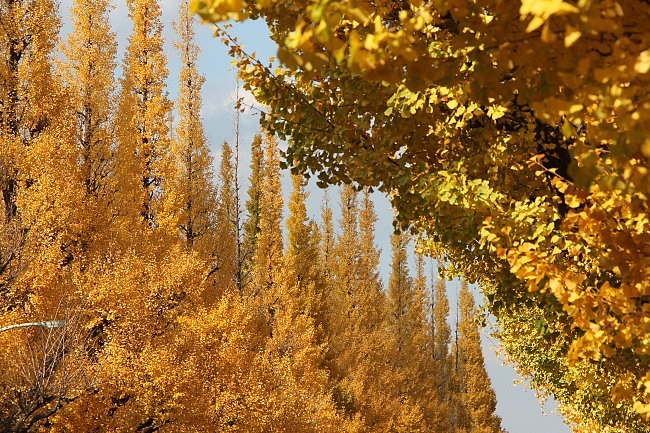 Blue and indigo skies accentuated the autumn leaves at the Koishikawa Botanical Gardens. Not all of the leaves were autumn leaves yet though: some were still summer leaves; some are forever "summer leaves"; some were somewhere in between; others like those from the cherry trees had already been passed from their parent branches to mother earth, like batons on a never-ending relay of life.
Visiting the Koishikawa Botanical Gardens is always an educational experience because most of the trees are labelled with their names. The large variety of trees here also extends its autumn leaf season; views will likely be pleasant for the week to come, especially since the maples at the tunnel of maple trees have yet to bring out their best colors.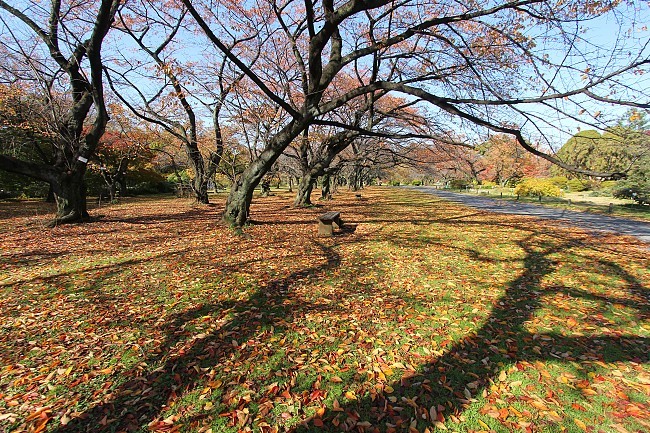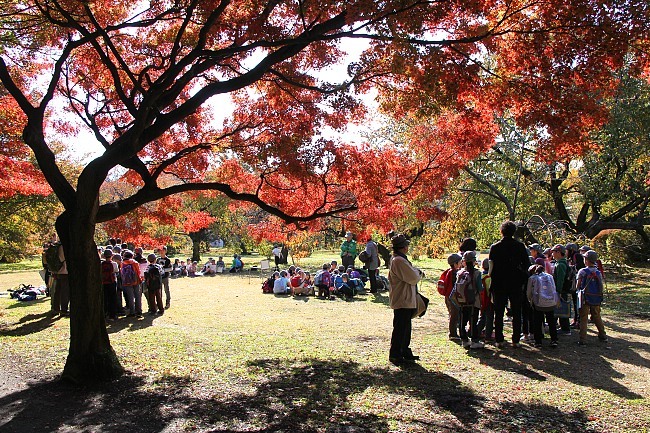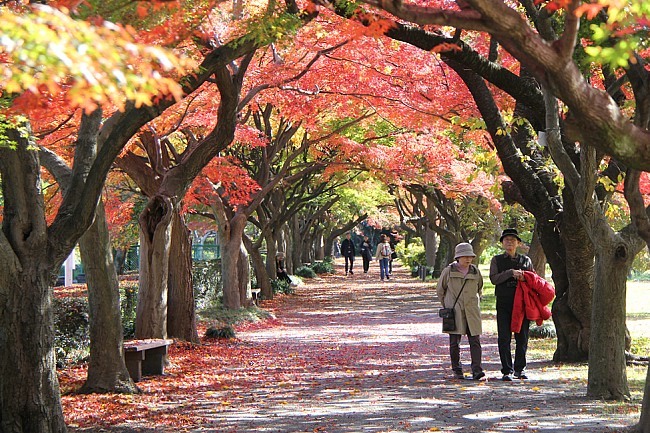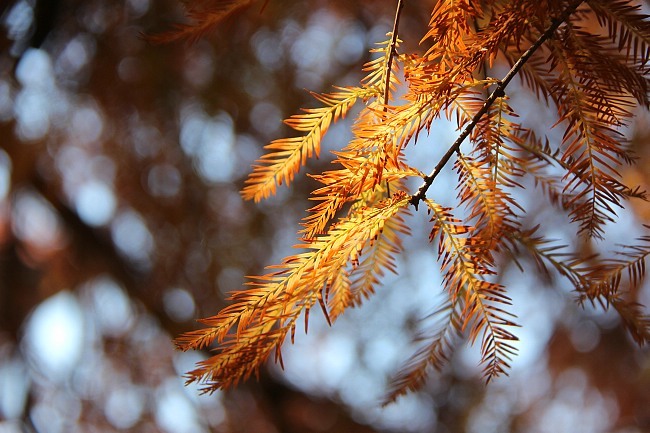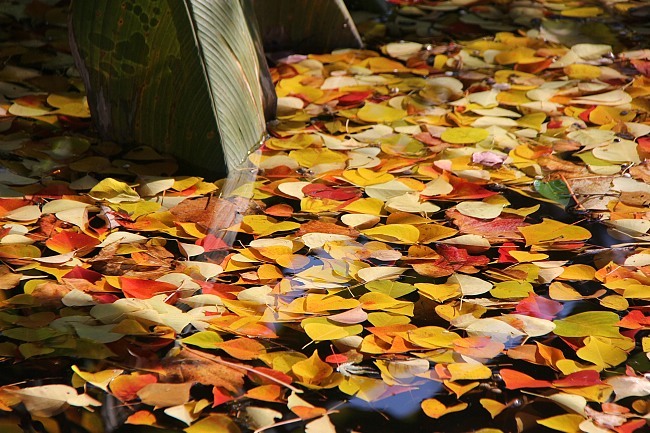 Questions? Ask in our forum.