Autumn Color Report 2014
Official autumn color reports by japan-guide.com
Where to see autumn leaves? - When do trees turn colors? - What trees turn colors?
Schedule of upcoming reports - Post your own report
2014/11/21 - Osaka Report
by raina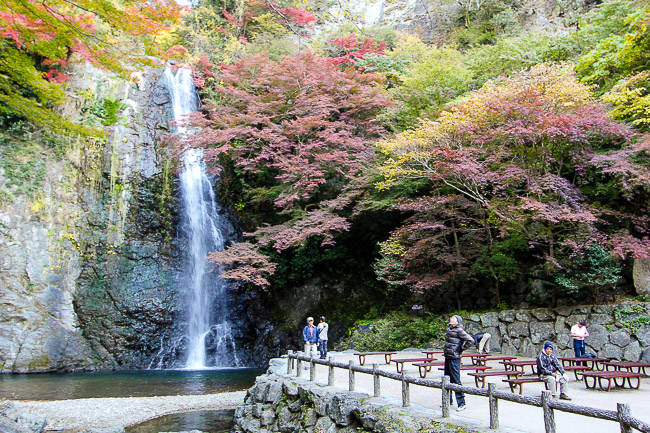 After visiting Kyoto, Hiroshima and Nagoya this week, it was about time to show some love to Osaka. My plan for today was to go to Minoo Park, about 30 minutes north of the city.
I started my journey from Hankyu Minoo Station, taking about 45 minutes to walk to the waterfall. I caught up with a handful of retirees in their morning walk towards the waterfall and seeing them made me wish I had a matching tracksuit on as well. There were maple trees along the route and depending on how much sunshine the trees got where they were, the state of the autumn colors ranged from still green, to at their peak. Regardless of the state of autumn colors, it was nice to be walking in a somewhat natural park and admiring the lovely scenery.
Colors were best midway into the route around the insectarium and Ryuanji Temple, with the maple trees near the red bridge at their peak. From there, the colors got a little less intense as I got closer to the waterfall, with patches of color where the sunshine had pierced through the canopy. The maple trees around the waterfall were just before peak and look set to be at their best in a few more days. On my way back to the station, I passed many groups of hikers as well as groups of senior adults on a nature workshop.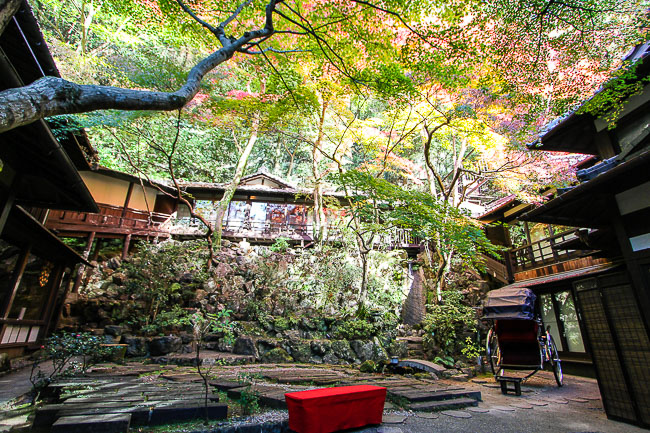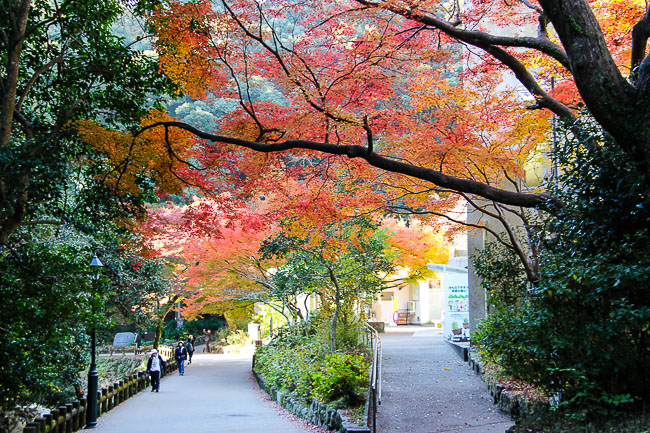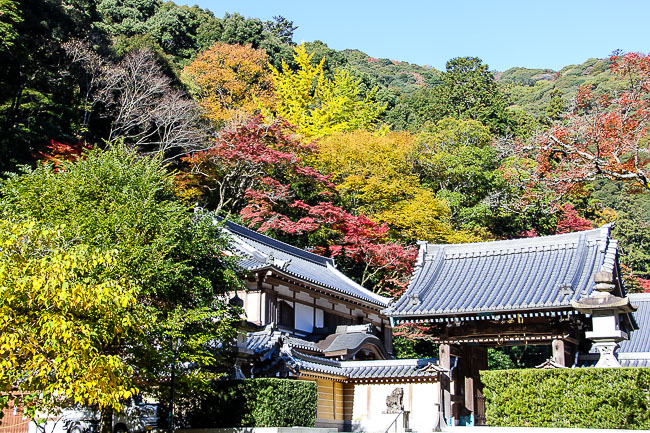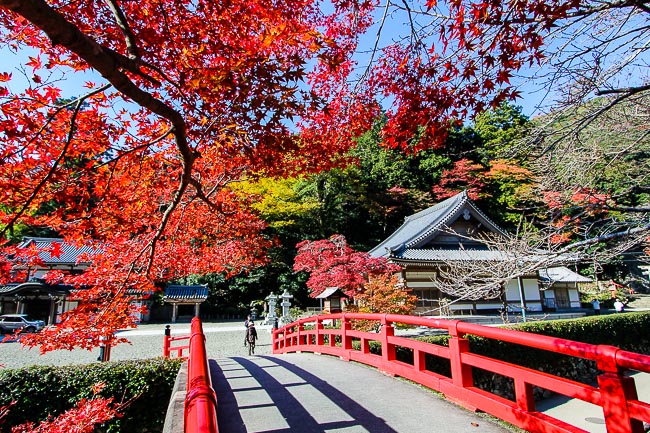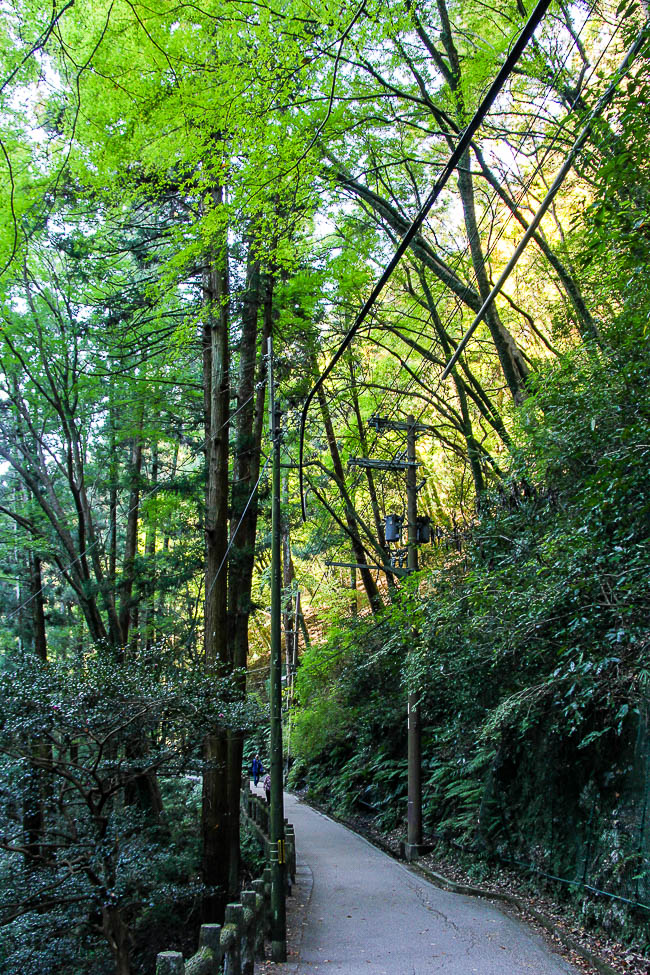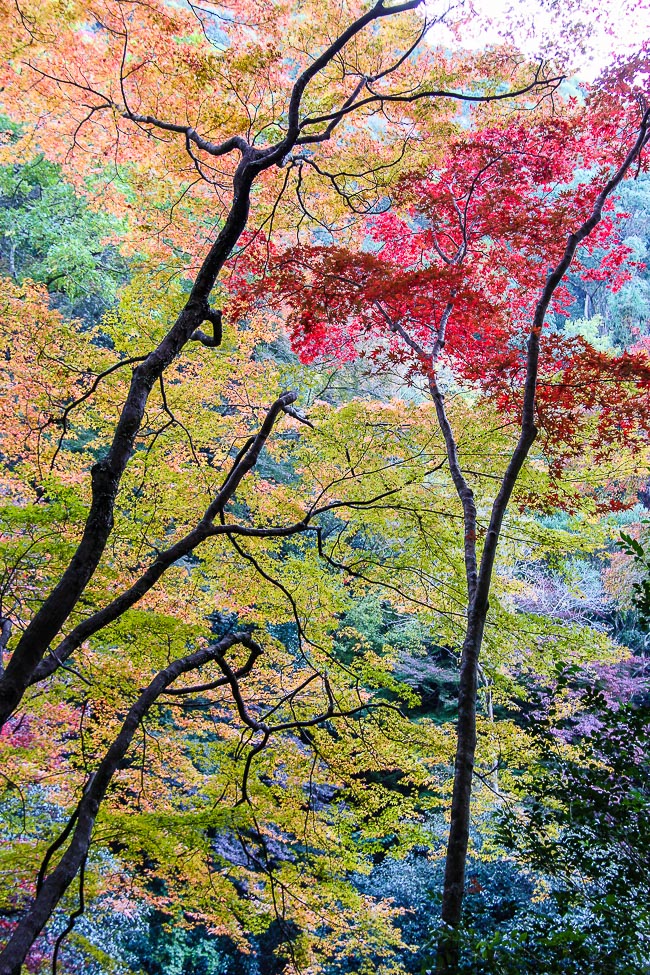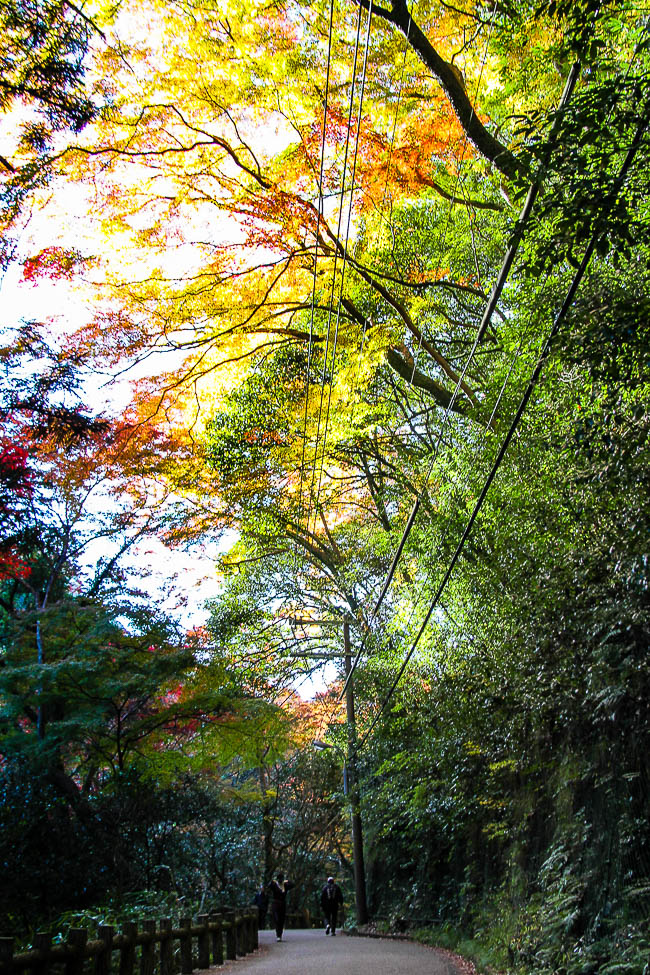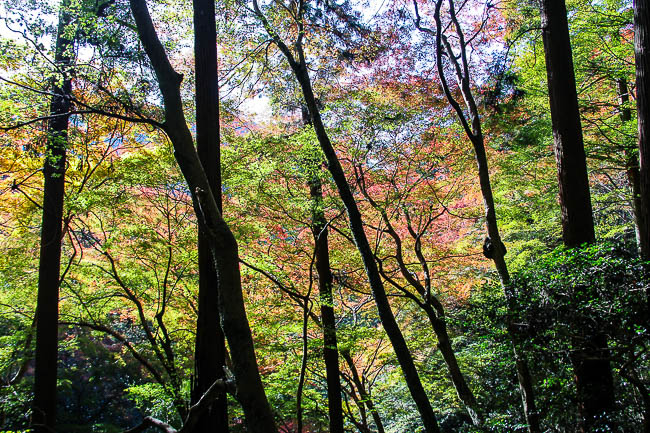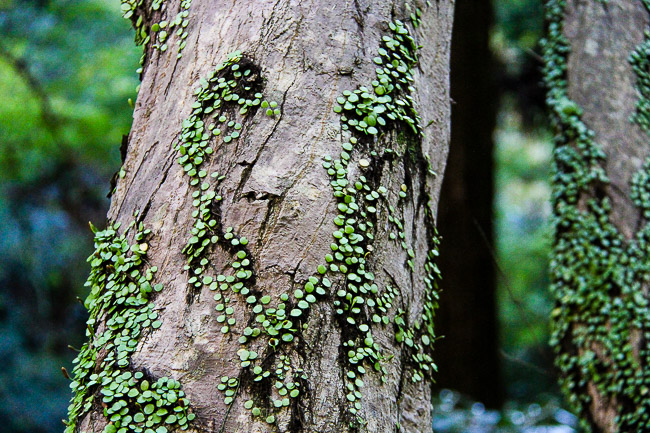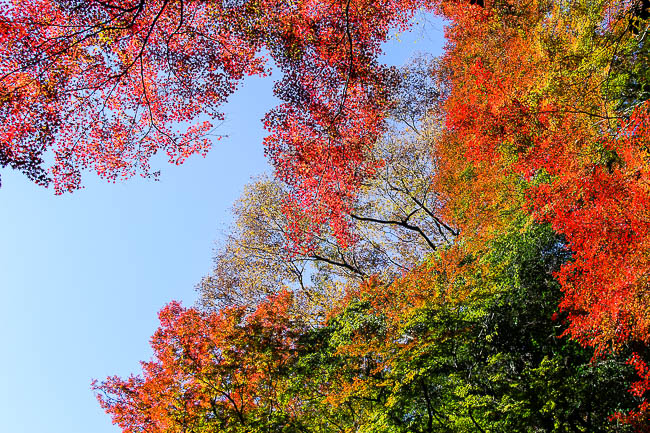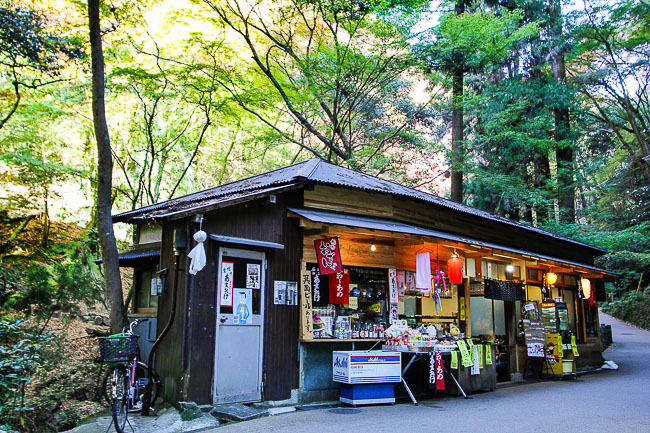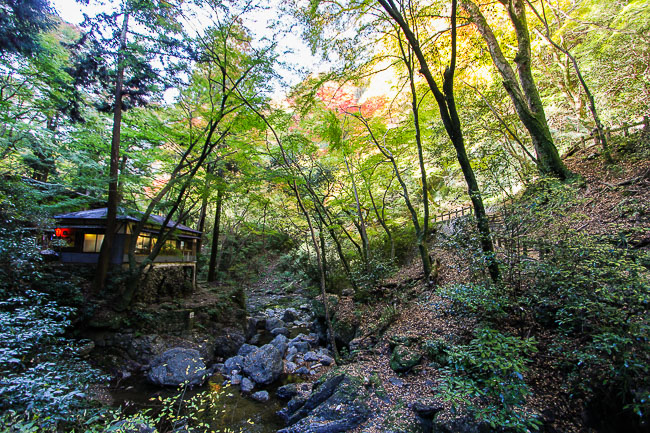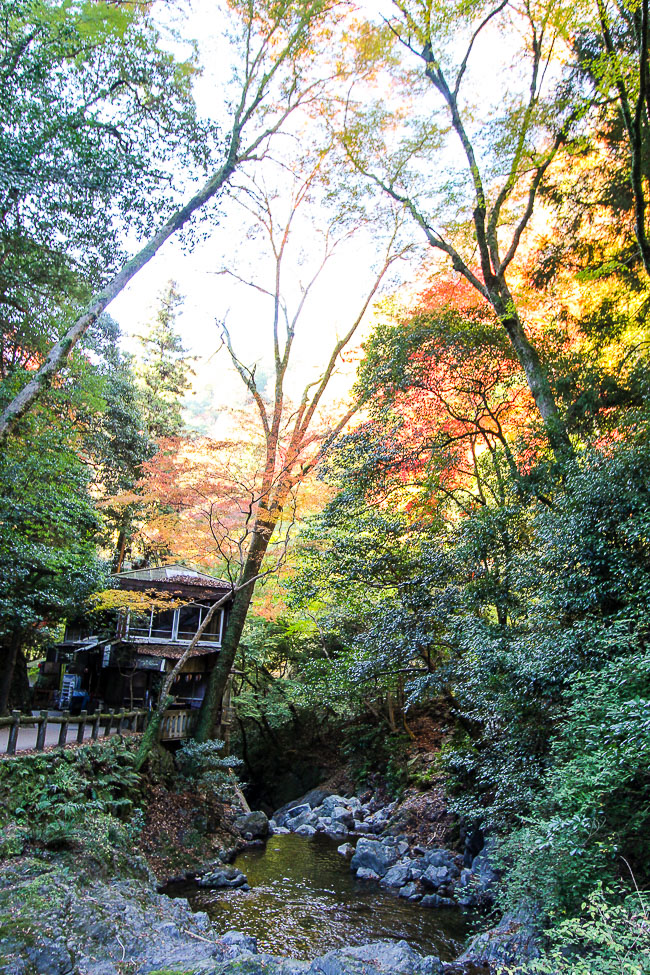 Questions? Ask in our forum.