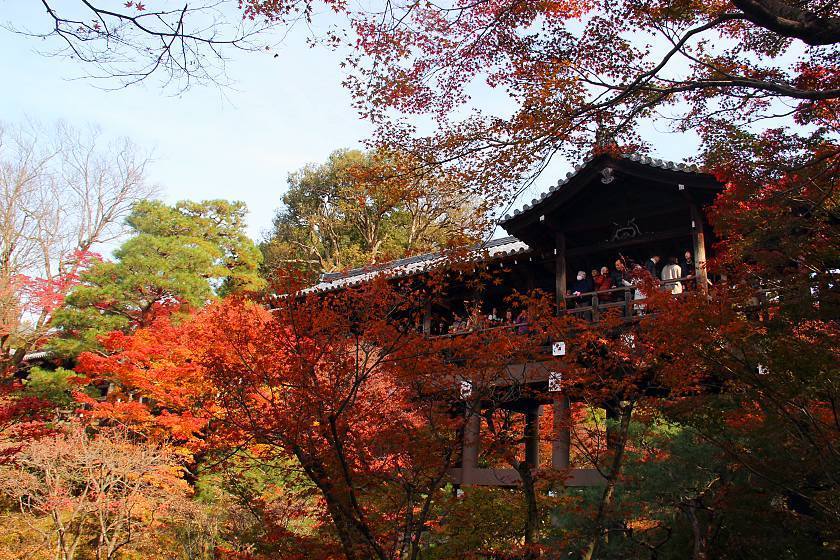 This year's autumn colors are making their mark on some of the country's big cities after having begun in the northern peaks of Daisetsuzan in Hokkaido more than two months ago. Raina saw the colors in Kanazawa yesterday at their dazzling peak, and following on from her visit, today I was in Kyoto to see how the foliage was faring in the ancient capital. I'm happy to report that the spots I visited were alive with color, making for great displays that I expect to last some time longer.
I started today's color chasing at Genkoan, a small and peaceful temple in northern Kyoto that is famous in part for its iconic circular window that looks out onto the temple garden and makes for a very colorful view come autumn. Today the temple didn't dissapoint, with some vivid hues dotted around the grounds. Seemingly not as tourist-heavy as other koyo spots in town like Kiyomizudera and Tofukuji, I expect that this place will remain a great place to see colors in an impressive state until around the end of next week.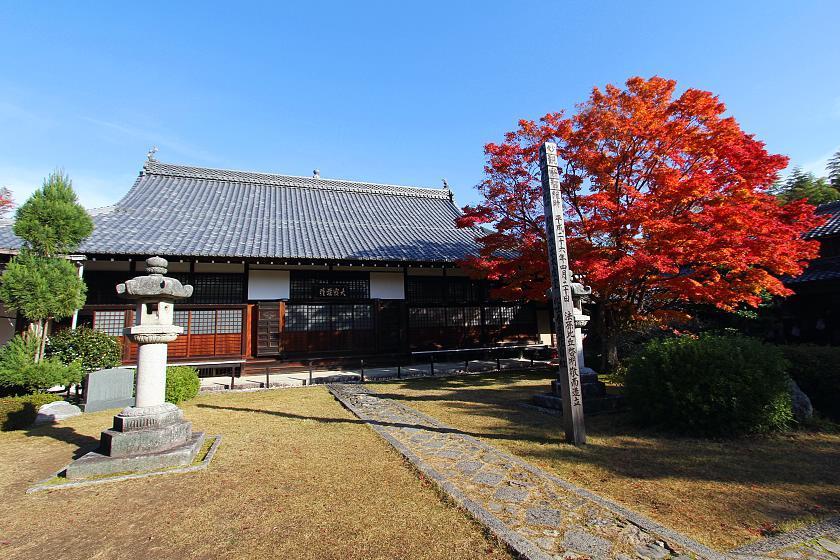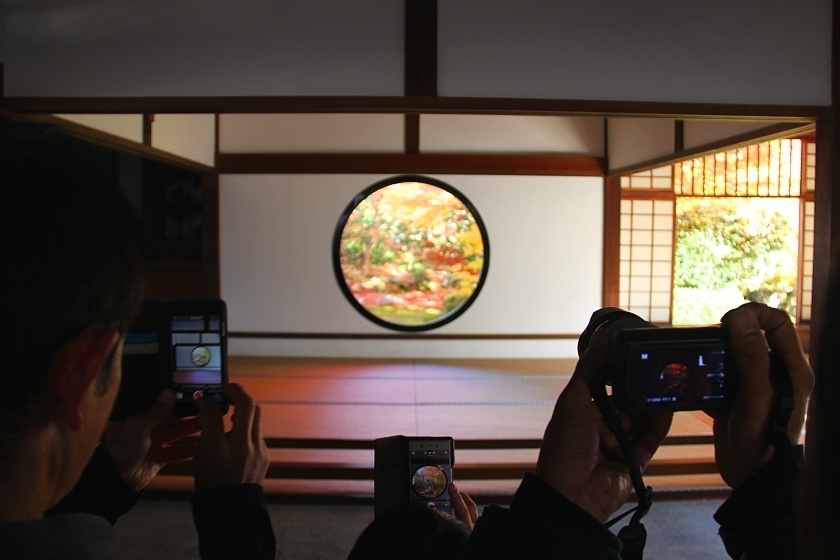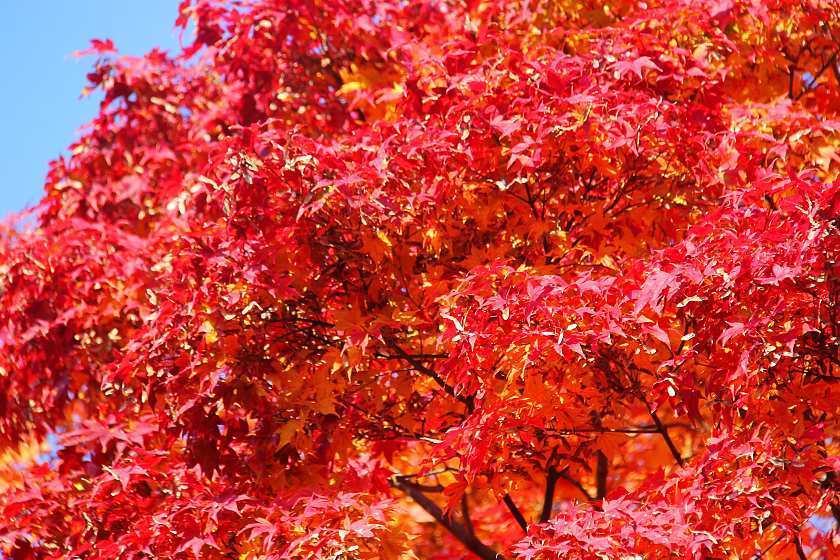 Next on my autumnal investigation I headed over to Daitokuji, around 30 minutes' walk from Genkoan. Daitokuji is comprised of numerous sub temples, and today my intended location was Kotoin, a sub temple widely renowned for its annual shows of brilliant color. Unfortunately, I learned today that Koto-in has closed for renovations and will remain so until March 2019, so I made my way to Obaiin, another of the sub temples with special opening to the public throughout the autumn season.
The scenes in Obaiin were beautiful with an array of vibrant reds and golds. There were some small signs that the peak is coming to an end here, but there signs were preliminary, and with the steady weather forecast, I expect the displays to remain beautiful here until mid-late next week.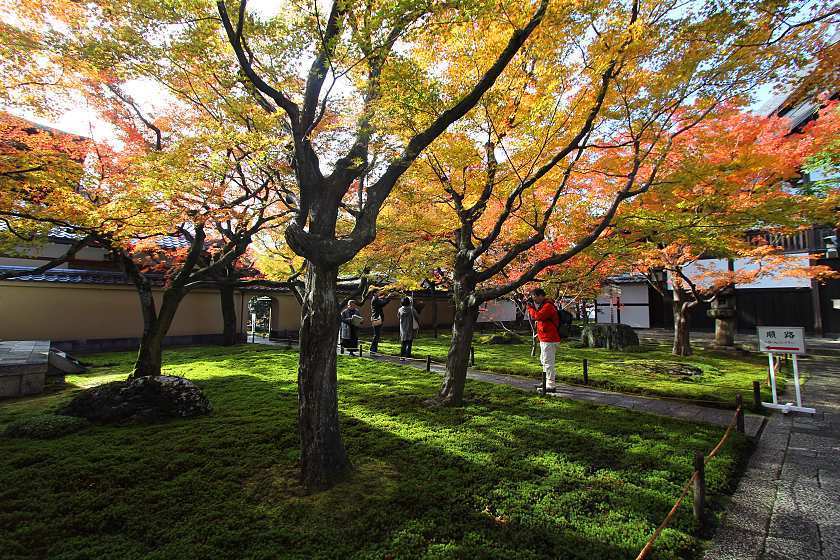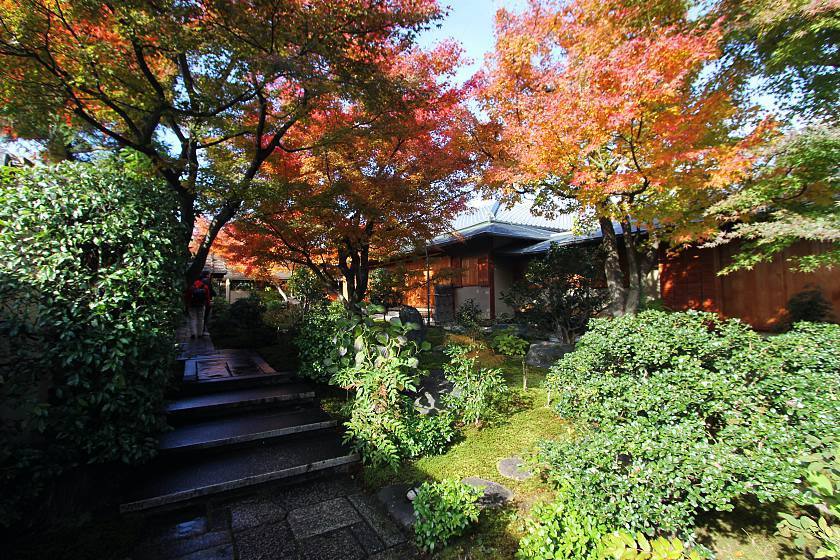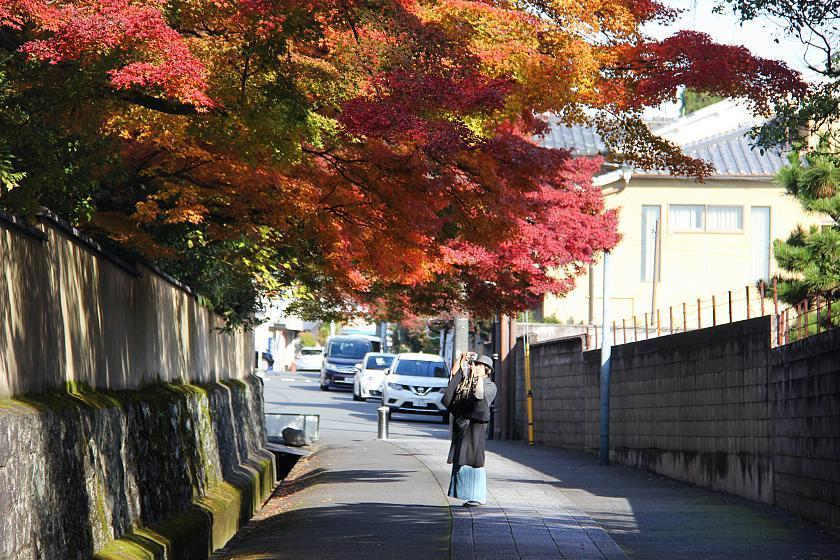 Kiyomizudera was next on my list, and I'm happy to report that upon arrival I was met with some dazzling displays, especially in the valley below the temple's iconic main stage. The crowds typically get intense here during autumn color season, and so it is recommended to do what I did and get there as early as possible. As with the two previous spots, the colors here were at peak and, with the steady weather predicted, I expect color viewing to remain optimum here until around the end of next week.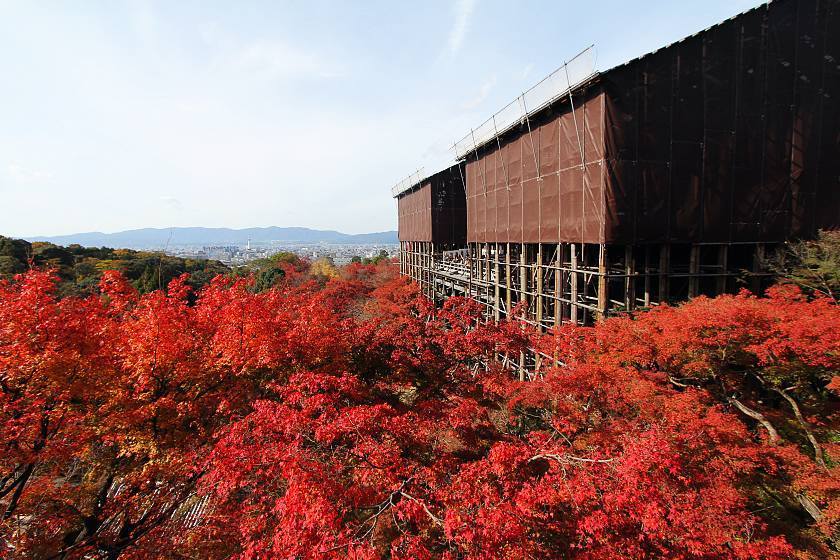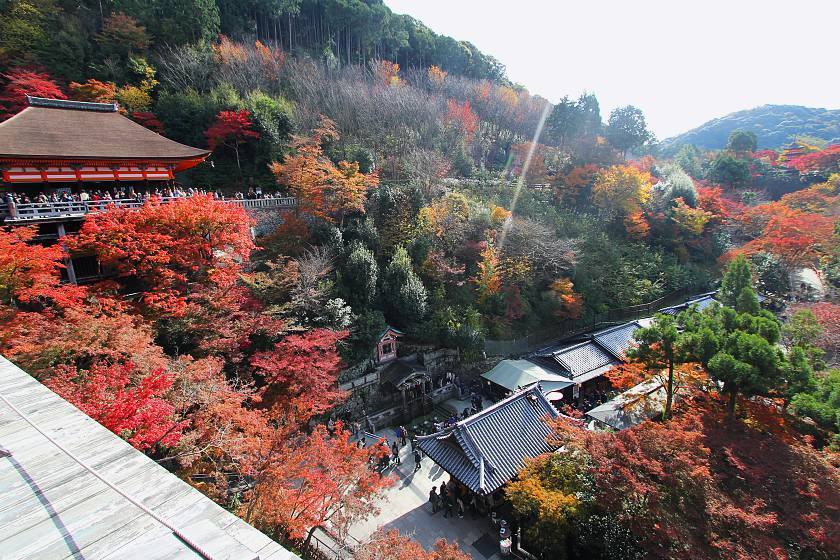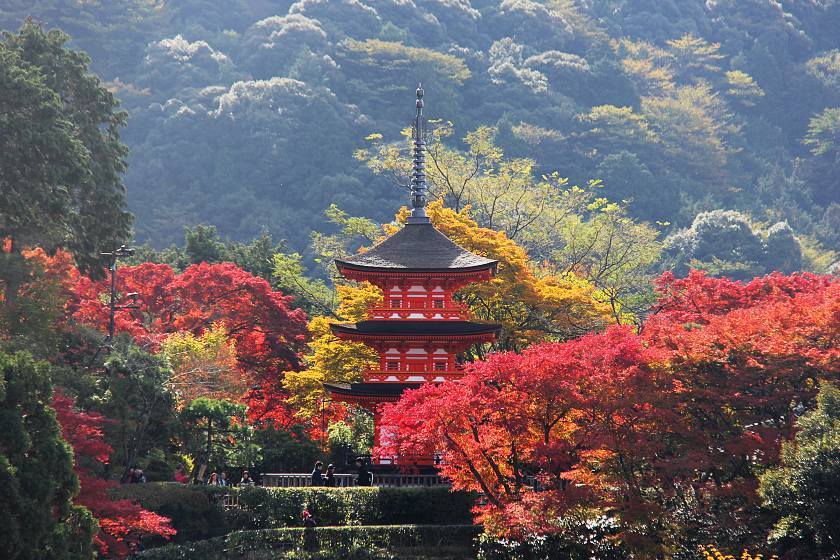 My final stop today was at Tofukuji in eastern Kyoto a short bus ride from Kiyomizudera. The temple is particularly popular come this time of year, when its quaint grounds typically burst into an inferno of color.
This year is no exception with the grounds providing for some simply spectacular views, especially those from the Tsutenkyo Bridge, one of the complex's iconic landmarks. I arrived at this last stop on today's tour at around 11:45 am, and the crows were already becoming rather intense, so prospective visitors come early of be prepared. As far as the peak, it was definitely here and should remain here until mid-late next week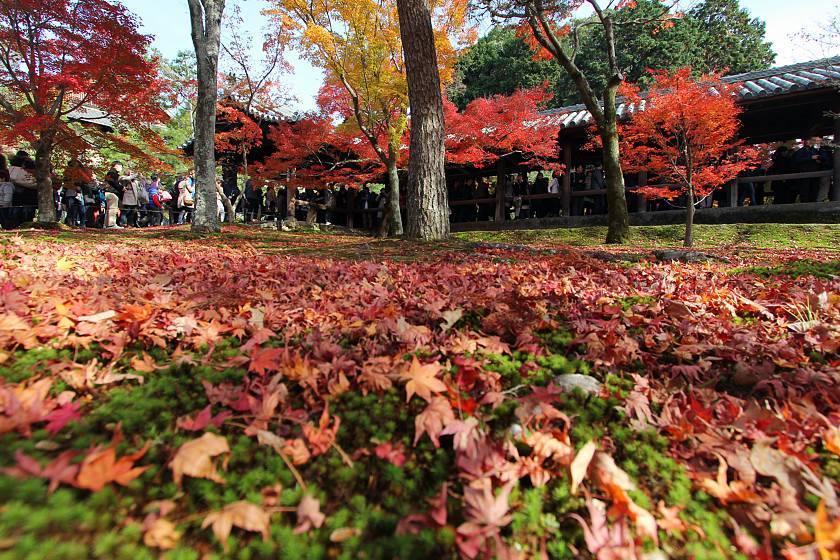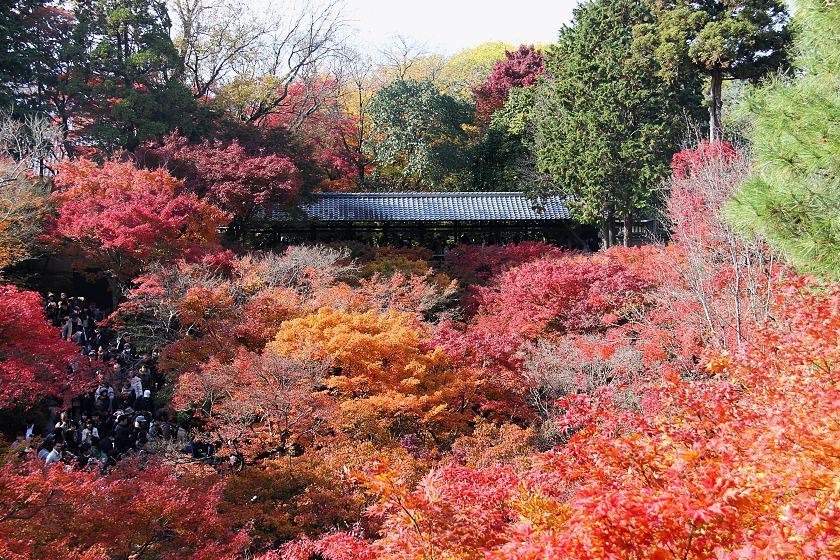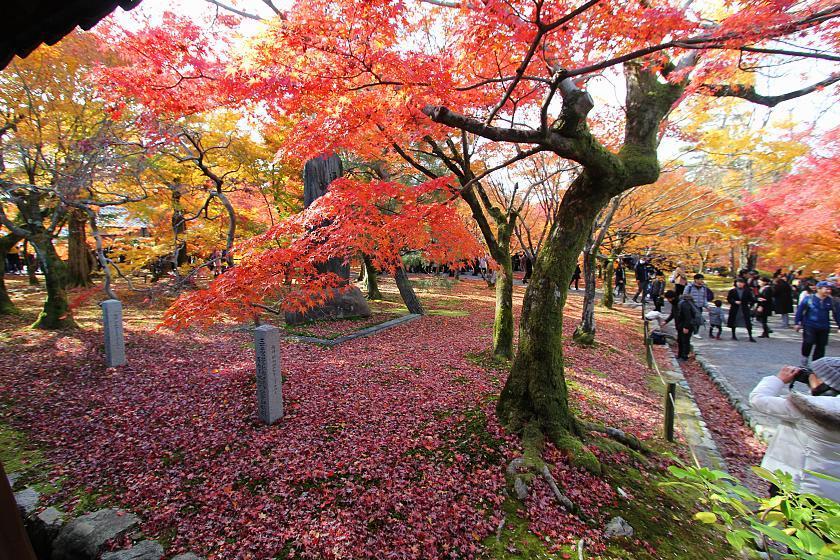 Questions? Ask in our forum.