Daisetsuzan: Approaching Peak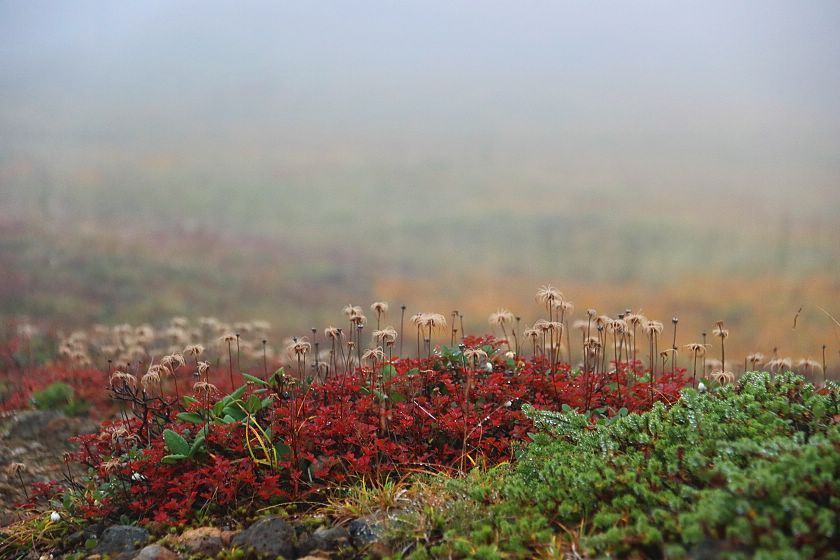 Welcome to the 13th annual autumn color reporting season at japan-guide.com! In this unusual year with Japan's borders still virtually closed to international tourism, we aim to deliver some colors from Japan to the many readers who will not be able to witness them in person in addition to informing domestic travelers, many of whom may be taking advantage of the Go To Travel campaign. Note however that while we plan to follow the entire season into December, we will be reducing the number of reports compared to the regular year.
As always, we started our reporting among the tallest peaks of Hokkaido in Daisetsuzan National Park, the first place in Japan to see the change of the seasons. In the average year, the slopes in the highest areas of the national park would be at their peak now; however, the past summer was another hot one, with temperatures of over 2 degrees above average during the past four weeks. As a result, the coloring process has been delayed, and the colors were still at an early state.
I believe that another week of low temperatures is needed to bring the colors to a peak, and hope that the heat will not lead to generally underwhelming colors this year, which is unfortunately a possibility. The colors in the high elevations of Daisetsuzan should then remain at their peak into early October unless they get prematurely covered up by snow which is not unlikely during this time of the year.
The autumn colors will also gradually move down the mountain slopes until reaching lower elevations of the national park, for example around the town of Sounkyo, around mid October.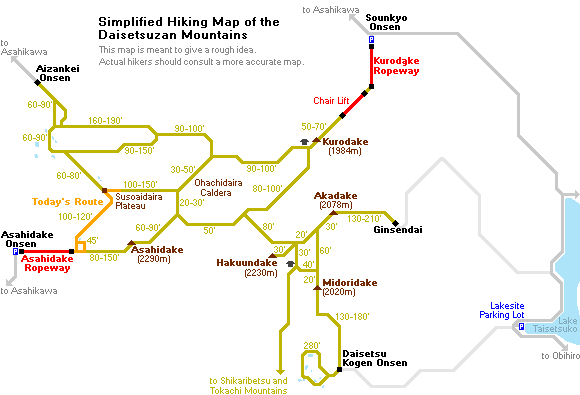 Today I visited Mount Asahidake, the tallest peak on Hokkaido, whose base can be easily reached by a ropeway from Asahidake Onsen. The majestic mountain scenery remained unfortunately hidden in thick clouds during my entire stay. Apart from walking the easy 40-60 minute circular trail near the ropeway's upper station, I also hiked to the Susoaidaira Plateau.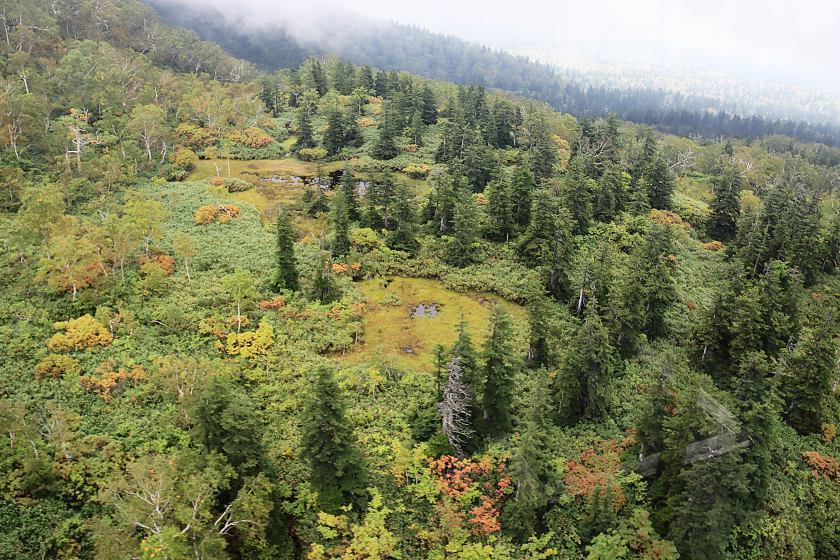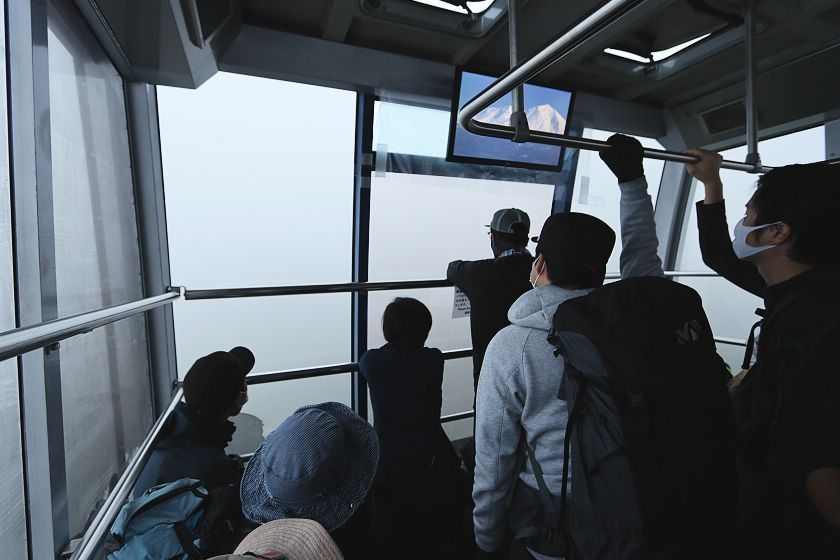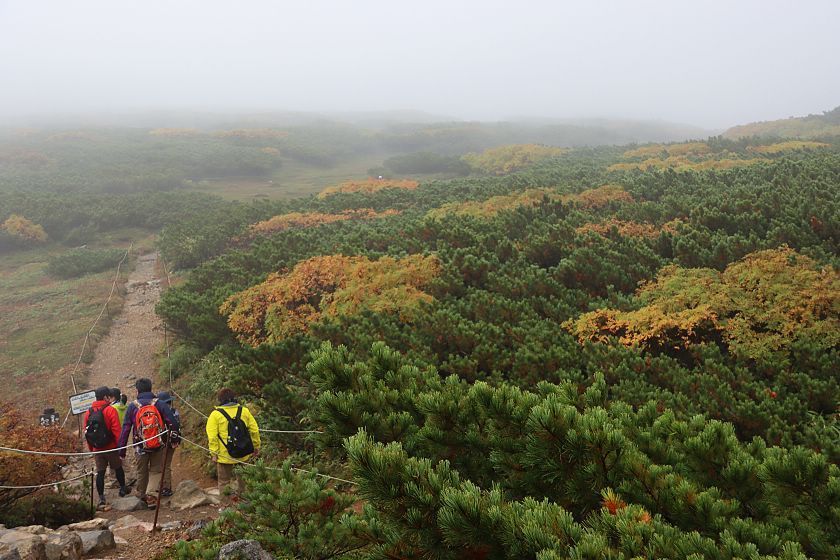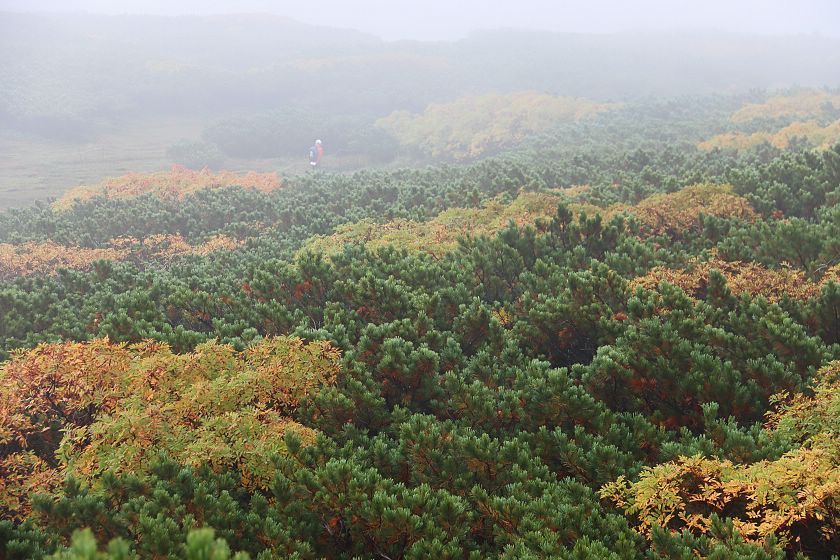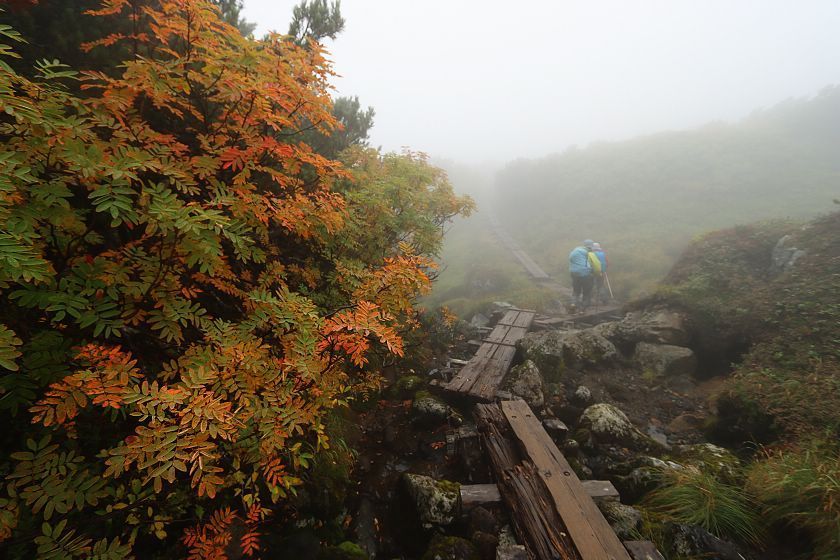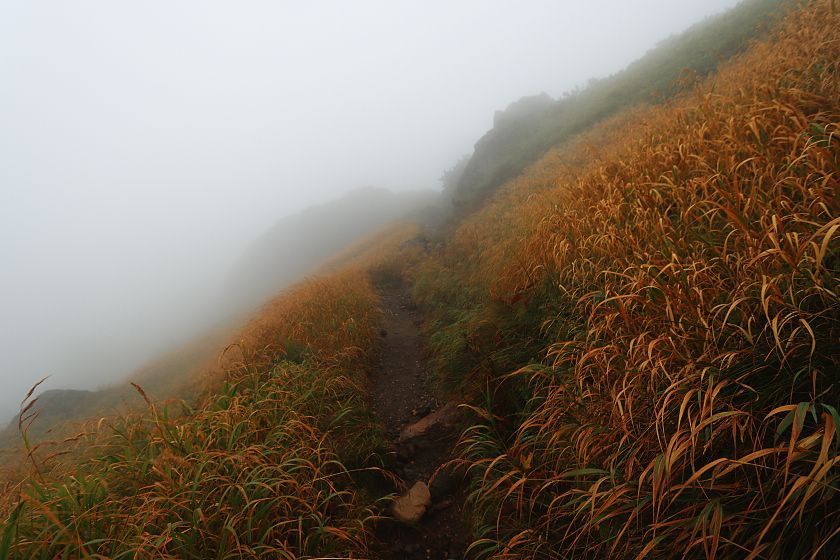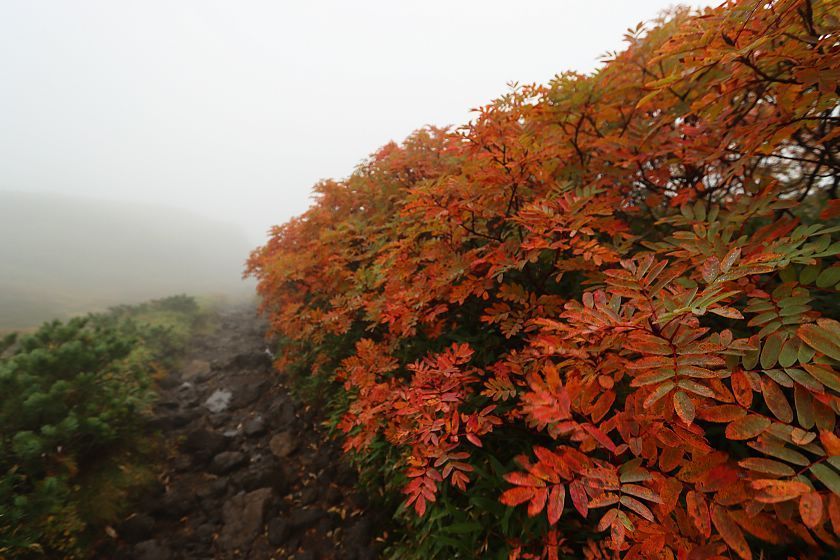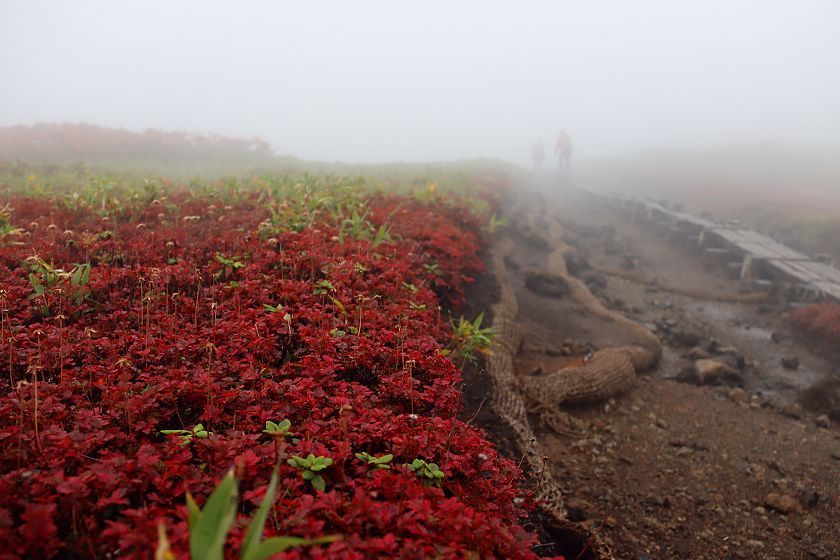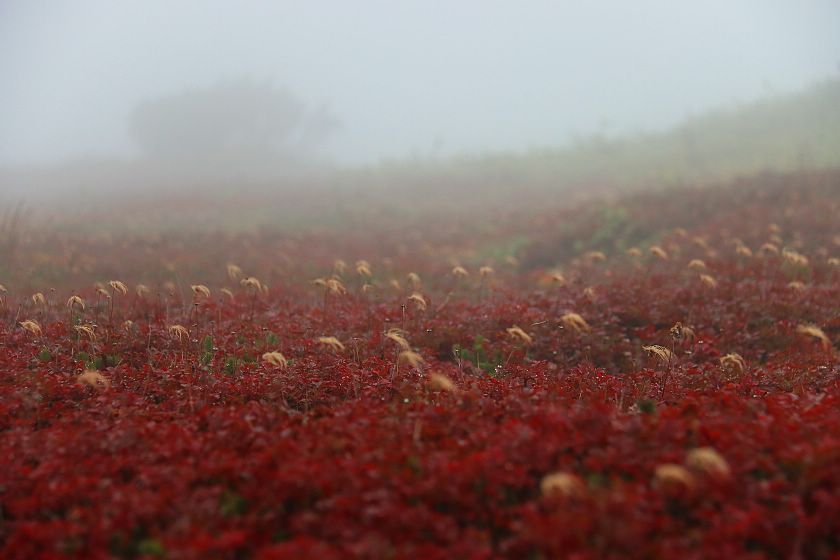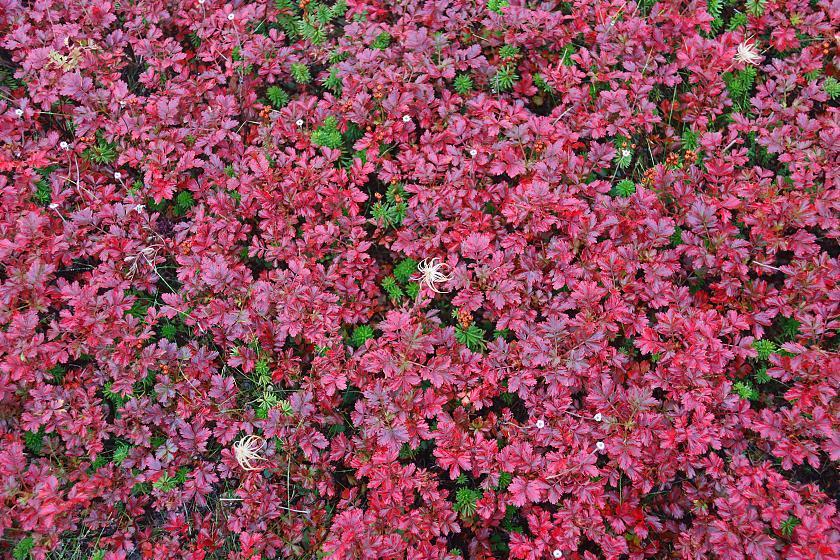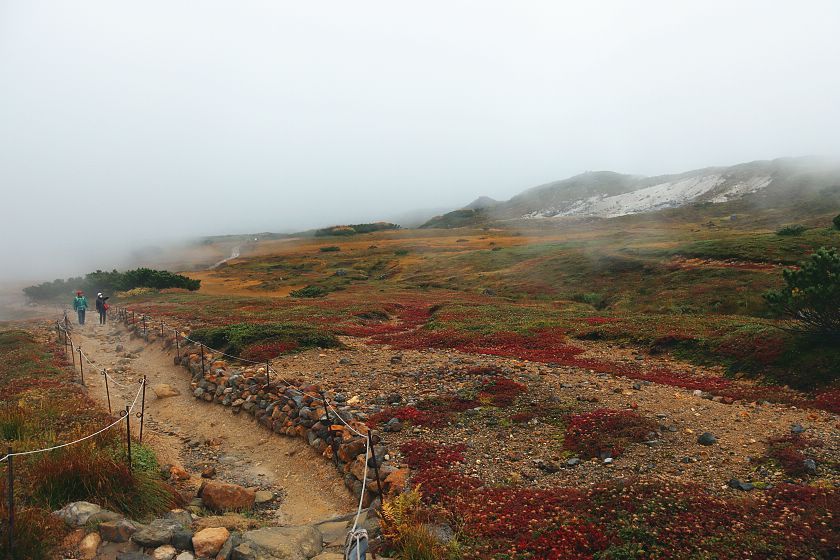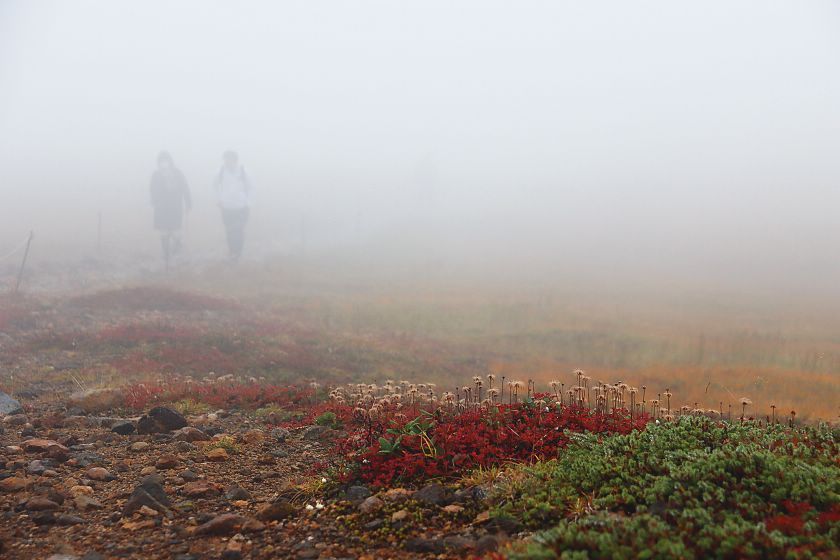 Questions? Ask in our forum.