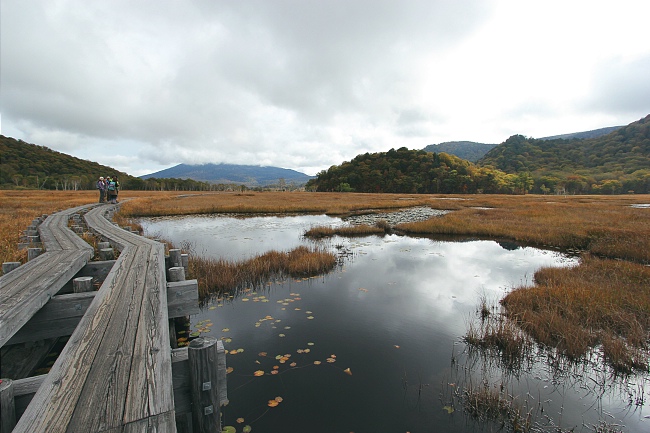 The autumn color season is progressing nicely as the tide of bright reds, oranges and yellows washes through Japan and tinges foliage along the way. In continuing our coverage of this stunning season, today I took a jaunt to Oze National Park to see how far the colors had come.
Located around 150 kilometers north of Tokyo, Oze sees many visitors at this time of year as its autumn colors typically burst into their peak. The area is just about doable as a day trip from the capital if one sets off early, with an easier way to visit being as part of an overnight stay in either a mountain hut or campsite within the national park, or in the nearby town of Tokura.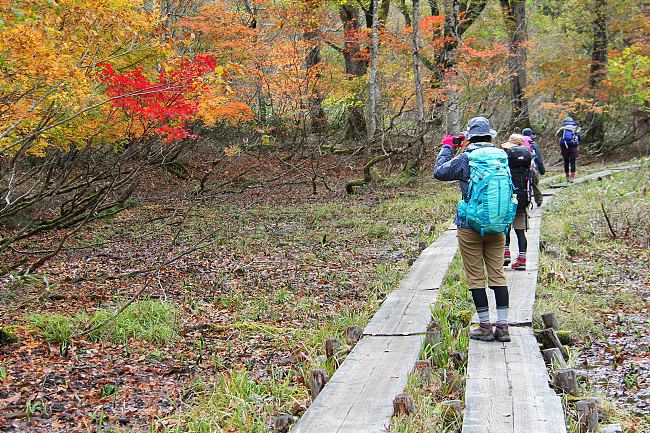 Tokura is connected by road to the most popular access point to the national park; Hatomachitoge trailhead. This road remains closed to regular traffic during peak seasons, with the provision of shuttle buses that go between the two locations in around 30 minutes and cost 930 yen one way. The road has just been reopened to normal motorists, which is good news for me because I'm driving.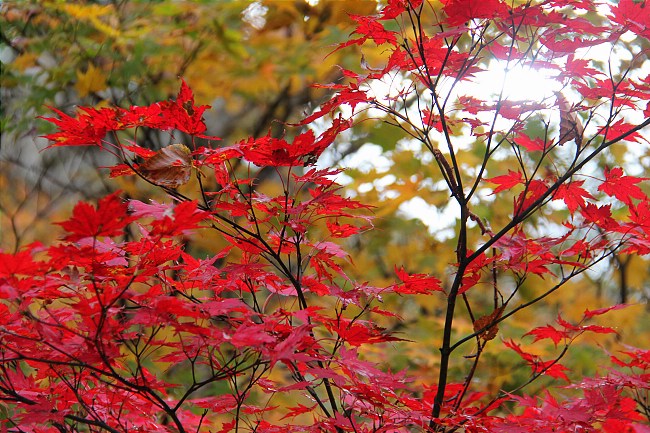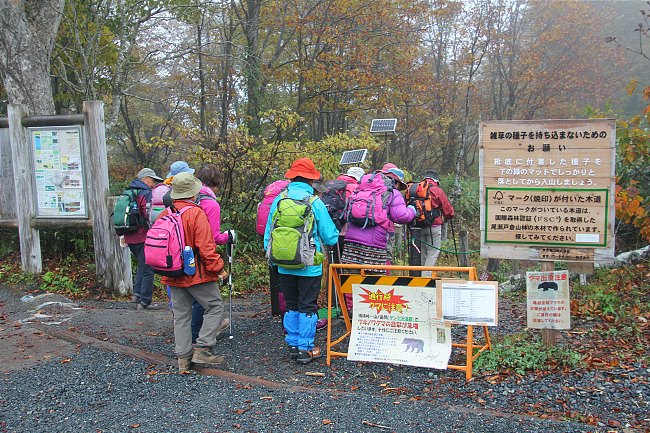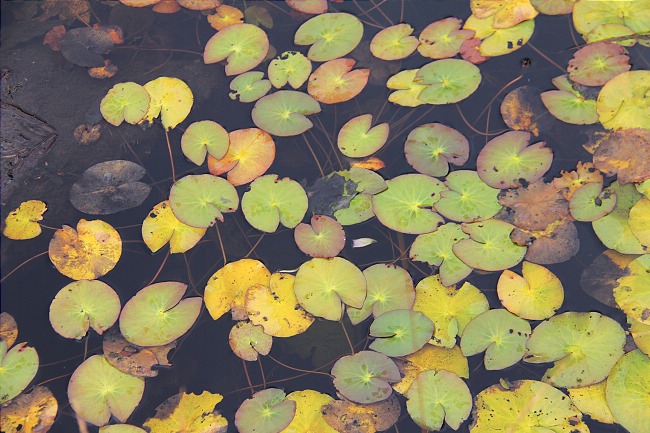 I park up nice and early in the car park adjacent to the Hatomachitoge trailhead and head down the trail towards the national park's most popular attraction, the Ozegahara Marshland. The trail down to the marshlands is itself quite impressive, with colorful leaves all around.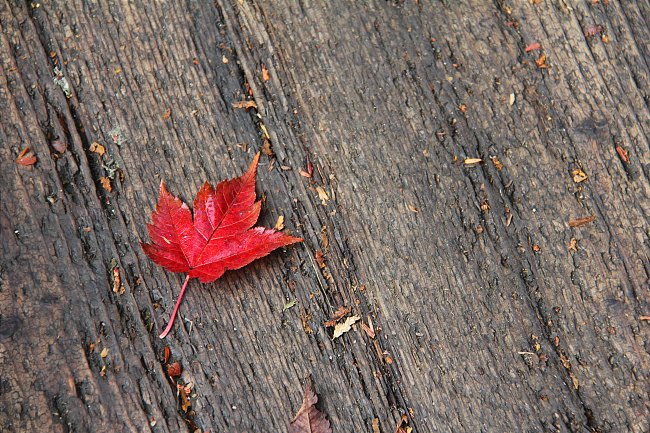 As well as the colors, something that grabs my attention at this stage of the trip are the bells that hikers are advised to ring to minimize the chance of any unwanted encounters with bears. I soon notice that there is jingling all around, as many hikers have bells attached to their bags, presumably as a deterrent to wildlife. Being without anything jingly, I walk the trail intermittently clapping twice, and am absolutely positive that passing hikers think I've been in the forest for too long.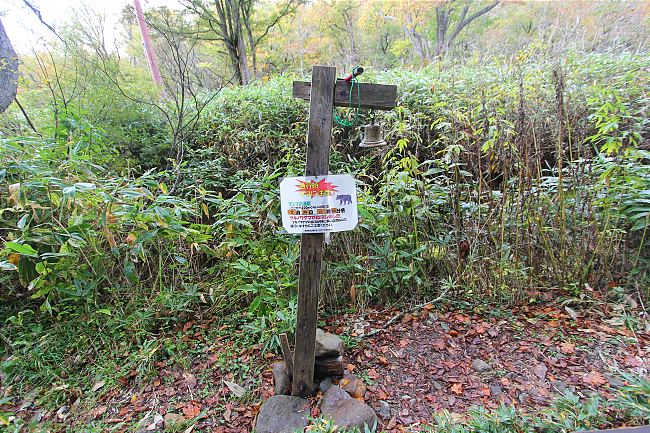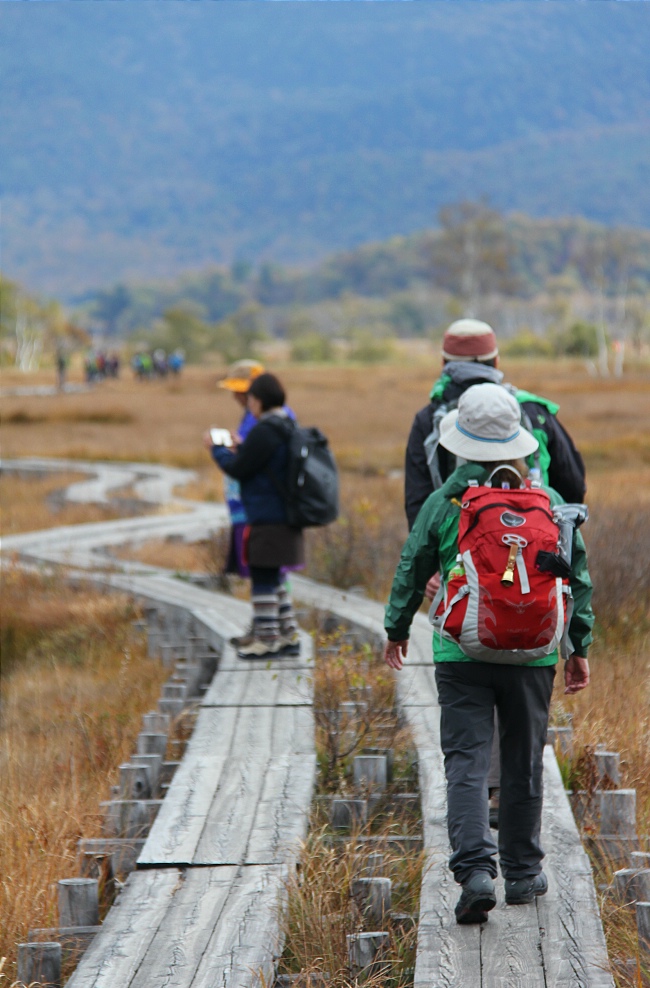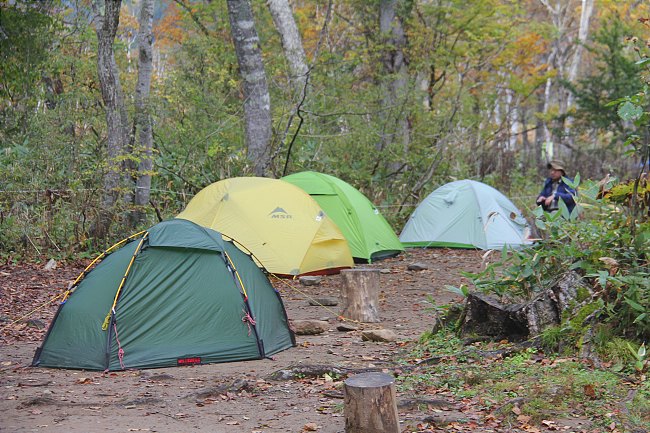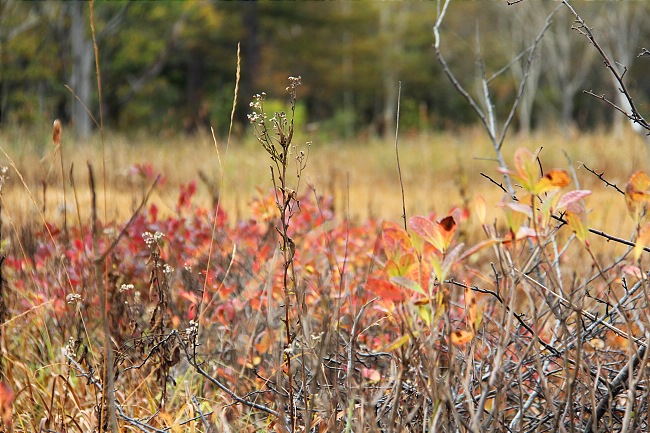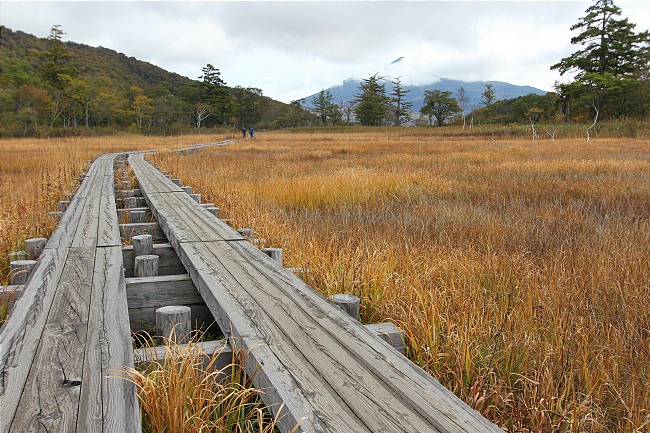 I eventually arrive at the marshlands, the air crisp and refreshing after my trudge down the trail. These recent low temperatures have clearly been working their magic here, as the marshland's thick grass glows a golden brown and the trees that sprawl up the adjacent hills are alive with color. I walk along the elevated walkway that traverses the marshland and take in the scenery, passing a fair number of walkers as I do so. As well as golden grass and trees, there are numerous picturesque ponds, all before Mount Hiuchigatake to the east.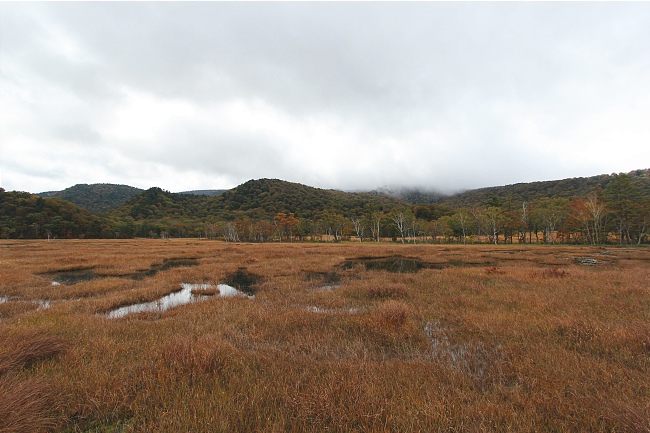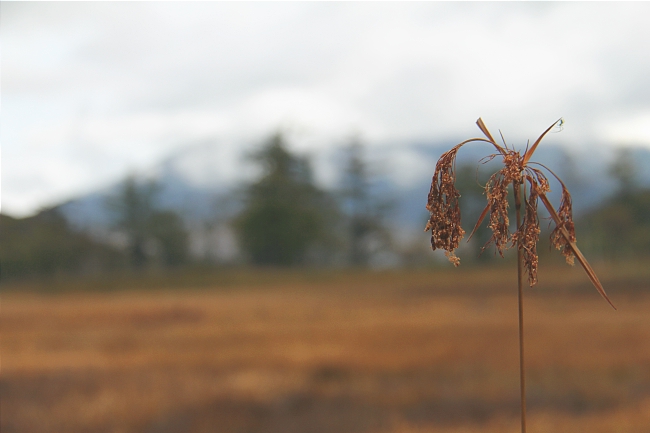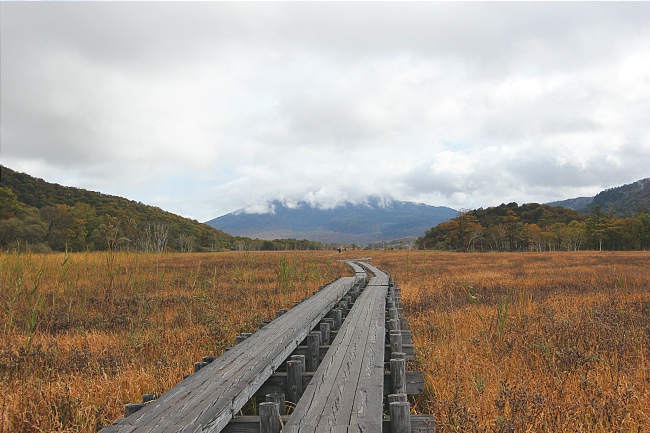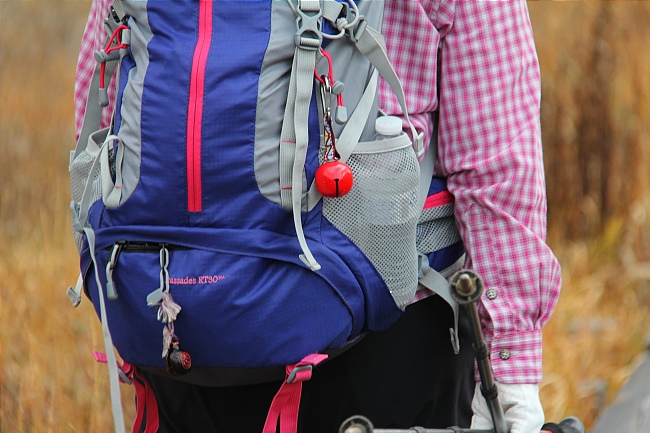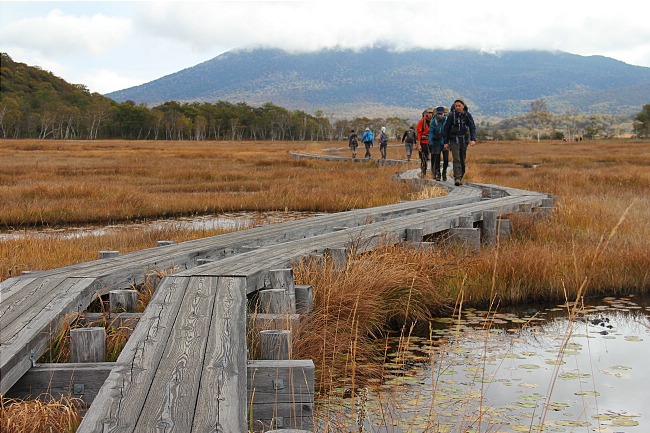 It appears as though the area has just entered its peak, and so the place should stay alive with color for at least another week before the hue of winter starts to dominate. I recommend taking in the glowing grass and trees before they lose their shimmer!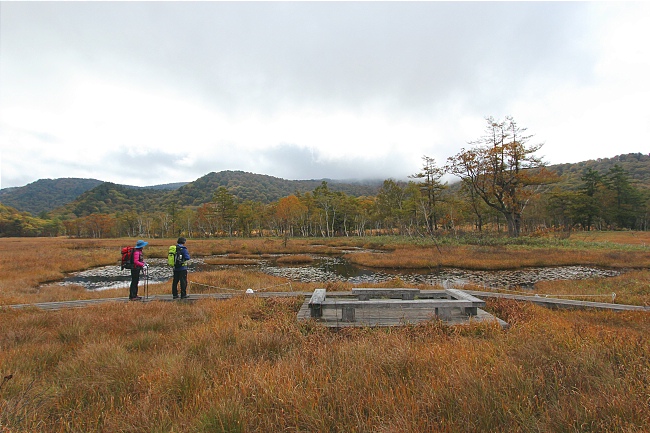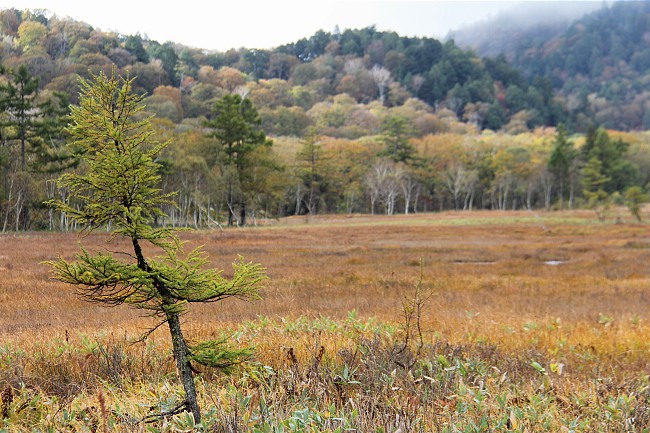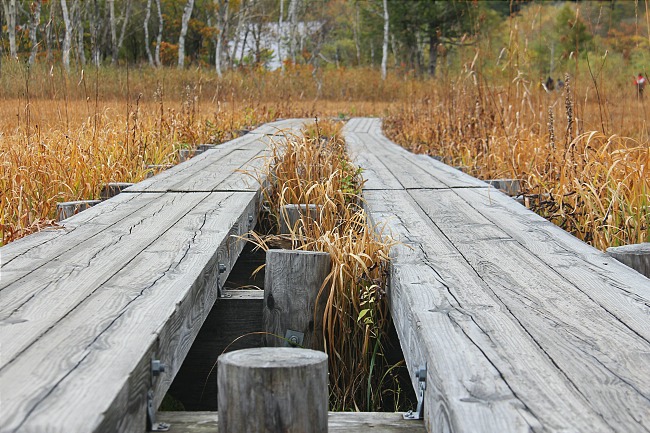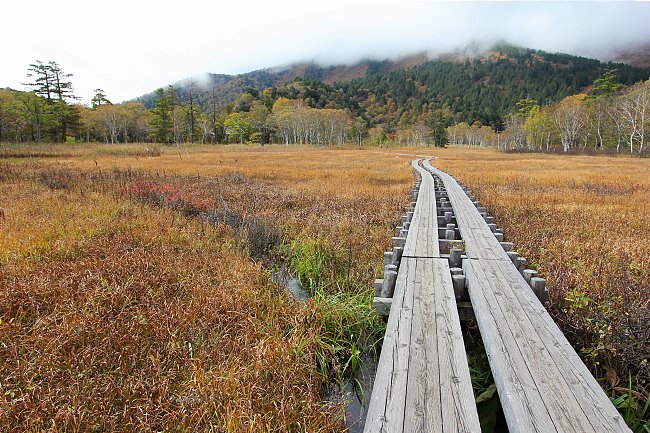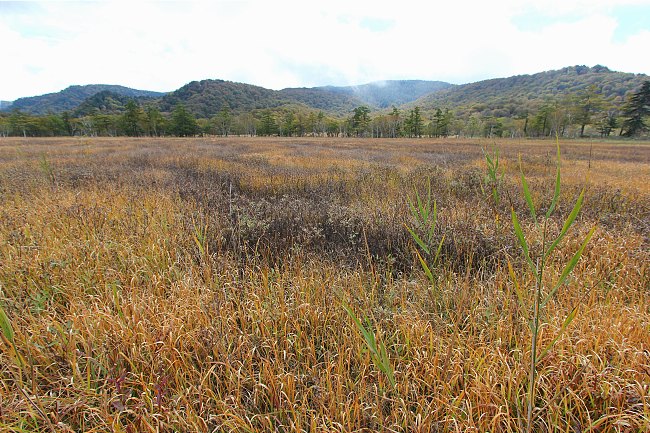 Questions? Ask in our forum.